The leading companies in the biological sciences sector for the development and sale of laboratory instruments, Eppendorf and Starlab, inaugurate their new headquarters in Milan.
Progetto Design & Build's interior team designed the interior project using the guidelines of the corporate brand identity, but with more modern and comfortable directives.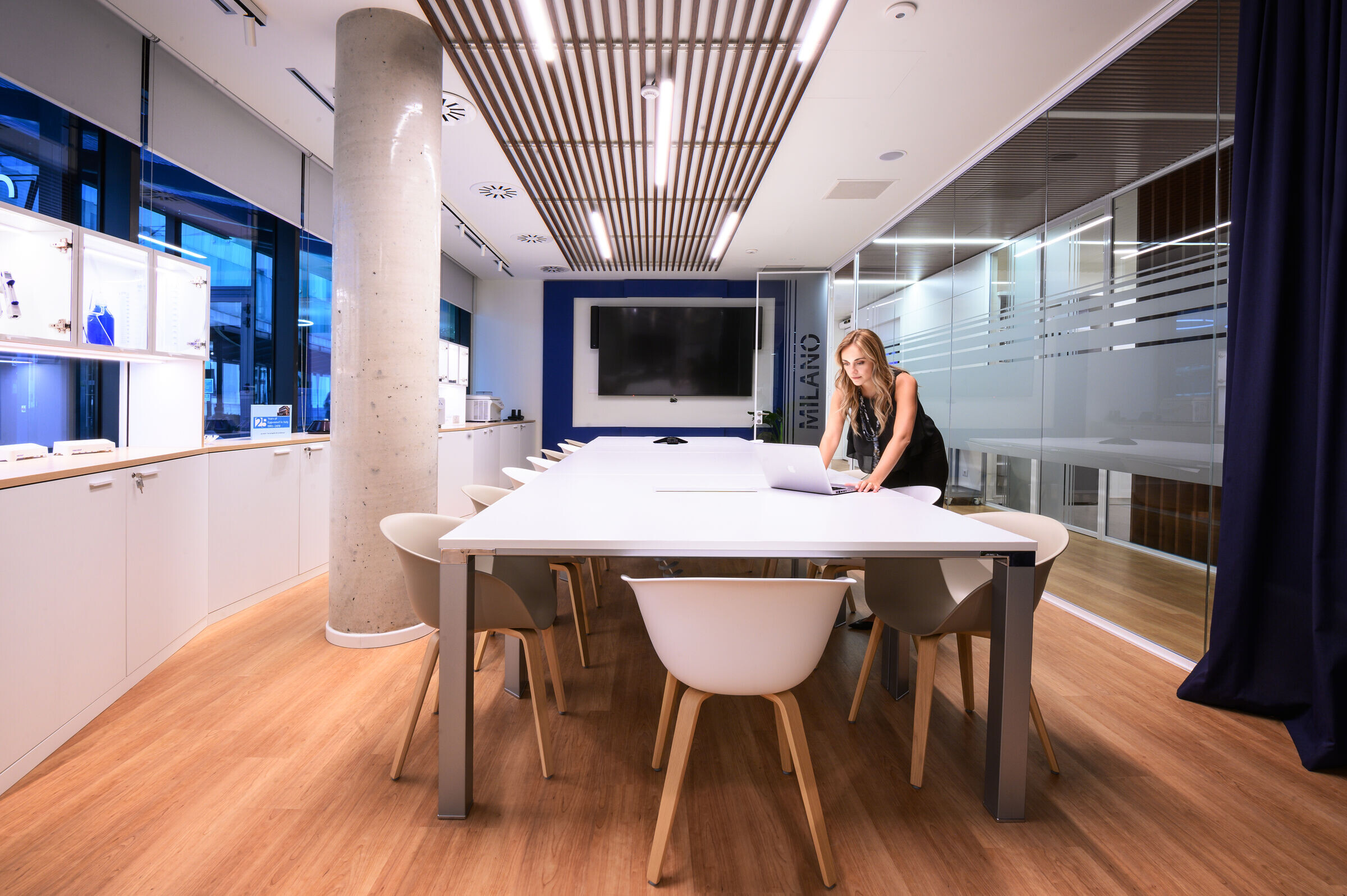 The layout was divided into two main areas: the office and the laboratory. This combines the aspects of operation and representation in a single concept.
The open space is very bright and full of greenery with flower boxes arranged around the workstations. They are all large and all equipped with height-adjustable desks.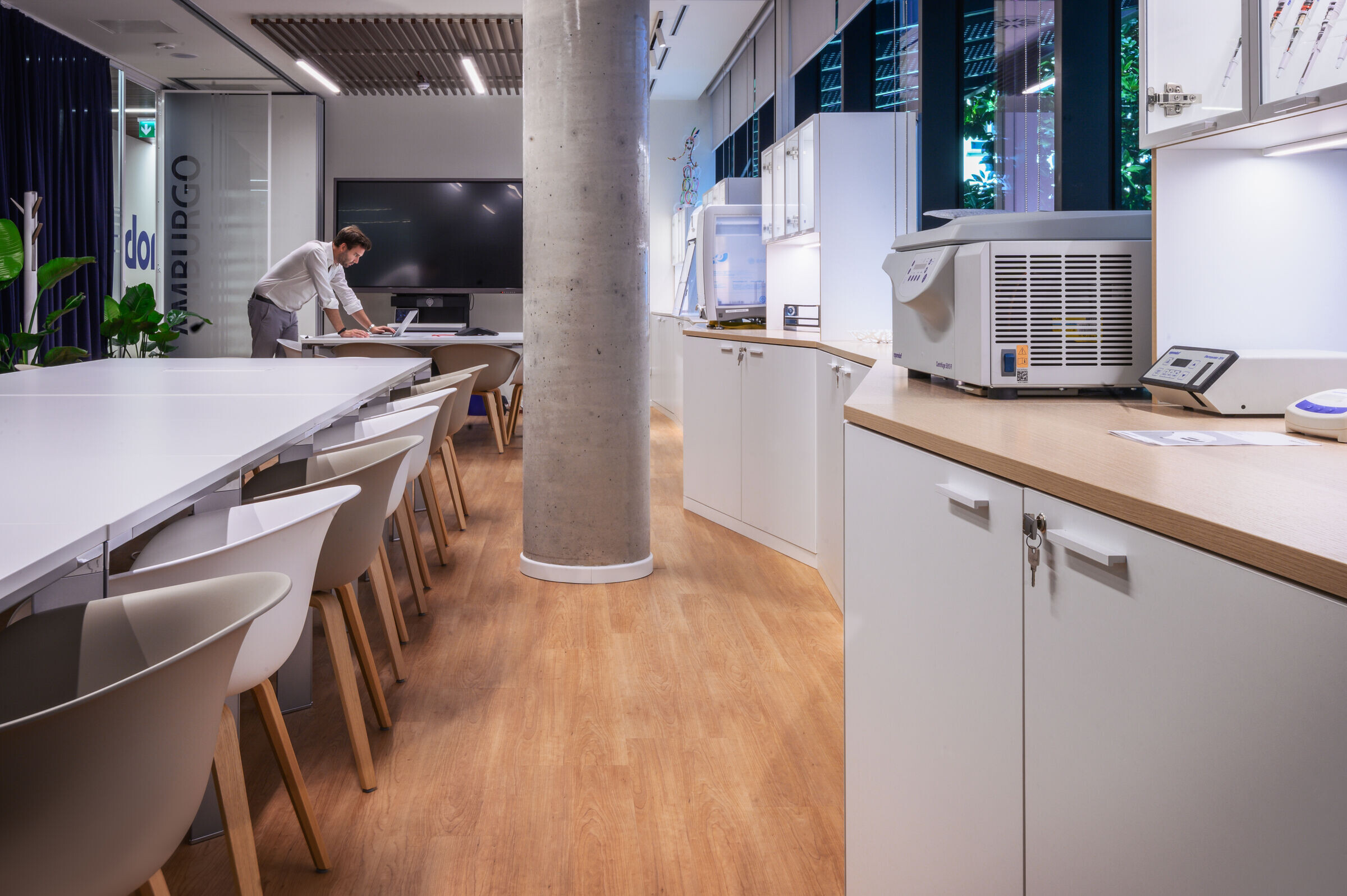 Acoustic panels, on the ceiling and inside the phone booth rooms, show a peaceful focus on sound and diffused noise.
Finally, the laboratory area is divided into 3 macro areas: service area, warehouse and metrological laboratory. The laboratory houses extremely specific machinery and tools, in fact even the individual workstations are customized in compliance with the needs of the collaborators.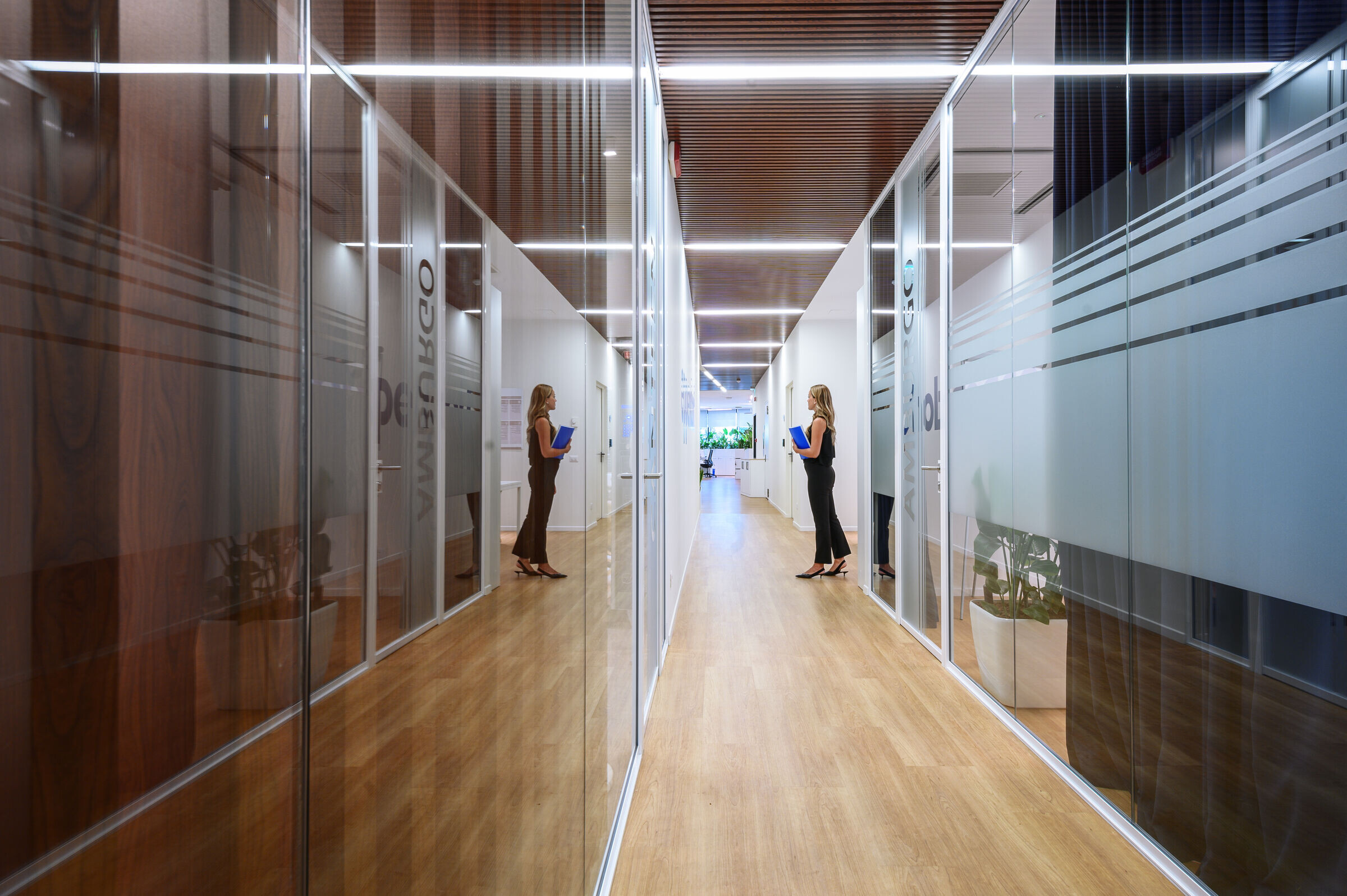 With the company's headquarters in Eppendorf and Starlab, Progetto Design & Build has taken up the challenge of designing and building an office that is not a normal workplace. Instead, it has unique features and extraordinary performances.
In accordance with the extreme functionality needed by the profession, new aesthetic solutions have been proposed and adopted as part of the new concept with significant results and leading to new guidelines for the international branches of the Brand.
Team:
Architects: Progetto Design & Build
Photographer: Tiziana Orrù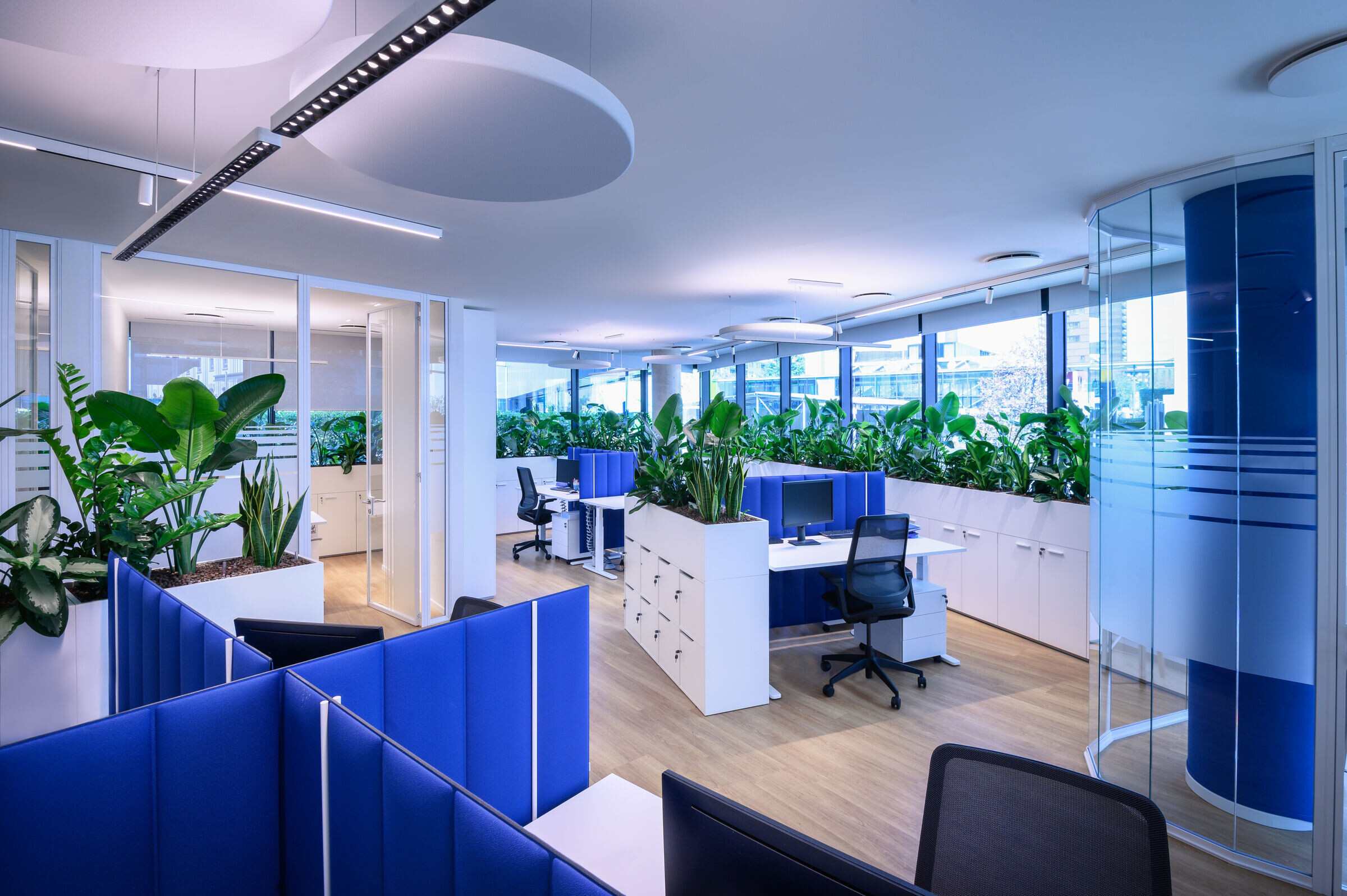 Materials used:
Carpentry: Riva
Windows: Luconi
Interior lighting: Flos
Interior furniture: Arper
Operative furniture: DVO, Sedus
Curtain: Omnitex
Acoustic: Slalom