Smeg (Guastalla Emilia Enamel Works) is an Italian home appliance manufacturer based in Guastalla, near Reggio Emilia in the north of the country. Smeg has 16 subsidiaries worldwide (in the UK, France, Belgium, the Netherlands, Germany, Sweden, Denmark, Spain, Portugal, Russia, Ukraine, Kazakhstan, South Africa, USA, Australia and Mozambique), overseas offices in Hong Kong and Saudi Arabia and an extensive sales network SMEG was founded by Vittorio Bertazzoni from Guastalla, a town near Reggio Emilia in northern Italy, and is today one of the country's leading home appliance manufacturers. The Bertazzoni family's entrepreneurial history begins way back in the 17th century. Starting out as blacksmiths, the Bertazzonis soon branched out into kitchen building. In the second half of the 1950s, Smeg launched one of the first gas cookers with an automatic switch-on function, an oven safety valve and cooking programmer/timer. In 1963, the laundry and dishwasher range was launched and soon produced a world first in 1970: a 60cm, 14 place setting dishwasher. The mid 1970s heralded the arrival of the very first built-in hobs and ovens and the establishment of partnerships with internationally renowned architects and designers. In the 1990s, Smeg added even more products to its various product lines, including sinks, hoods and coloured retro 50s refrigerators, which were soon to become iconic items all over the globe. Having consolidated its position in the home appliance sector, Smeg has branched out into other areas, creating new professional divisions that handle products for restaurants and instruments for health and medical applications. Today, Smeg is run by the third generation of Bertazzoni entrepreneurs, but it still keeps the memory of its beginnings alive in its Italian name:Smalterie Metallurgiche Emiliane Guastalla, or the "Guastalla Emilia Enamel Works".
Smeg Product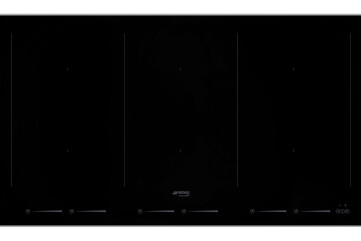 SIM693WLDX
Smeg
THREE SURFACE SHARE ZONES Smeg's Surface Share technology allows zones to be combined and operated with a single control. They are the largest...
Other Bathrooms and Kitchens Products
Member Promotion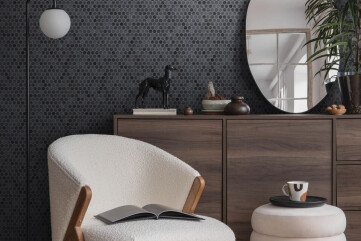 Penny Nordic Stone
ONIX
The Penny Nordic Stone glass mosaic is composed of circular penny-shaped tiles (ø 19mm - 0.75") in grey, featuring a stone-like glossy fi...
Our Products are Used in Projects by
Projects with Products from Smeg
Inspiration in Bathrooms and Kitchens
Member Promotion

Baris Ozdol

Baris Ozdol

David Zarzoso

David Zarzoso

David Zarzoso
David Zarzoso

David Zarzoso

Angela Hau & Alex Krauss
HQ
Smeg USA New York
150 East 58th Street, New York, United States
Smeg S.p.A. - Headquarters
42016 Guastalla, RE, Italy
Bathrooms and Kitchens Brands
Is this your brand and would you like to remove content from other manufacturers on your brand page?
Contact Archello