The "See- und Sporthotel" was bought by a local entrepreneur who is closely rooted in the region. He wanted to breathe new life into the somewhat outdated hotel through modernisation measures.With its sport facilities, the 3 star hotel has become known beyond the local area, especially as the result of the major horse auction that takes place once a year.The riding hall with available stalls, tennis and squash courts are immediately accessible from the hotel.The target group includes tennis, riding and golf enthusiasts. Along with the hotel, the redecorated restaurant with its new chef will attract even more guests from the region.The hotel is also perfect as a functional conference venue. With its popular sports facilities, it is known in the area to be especially family-friendly.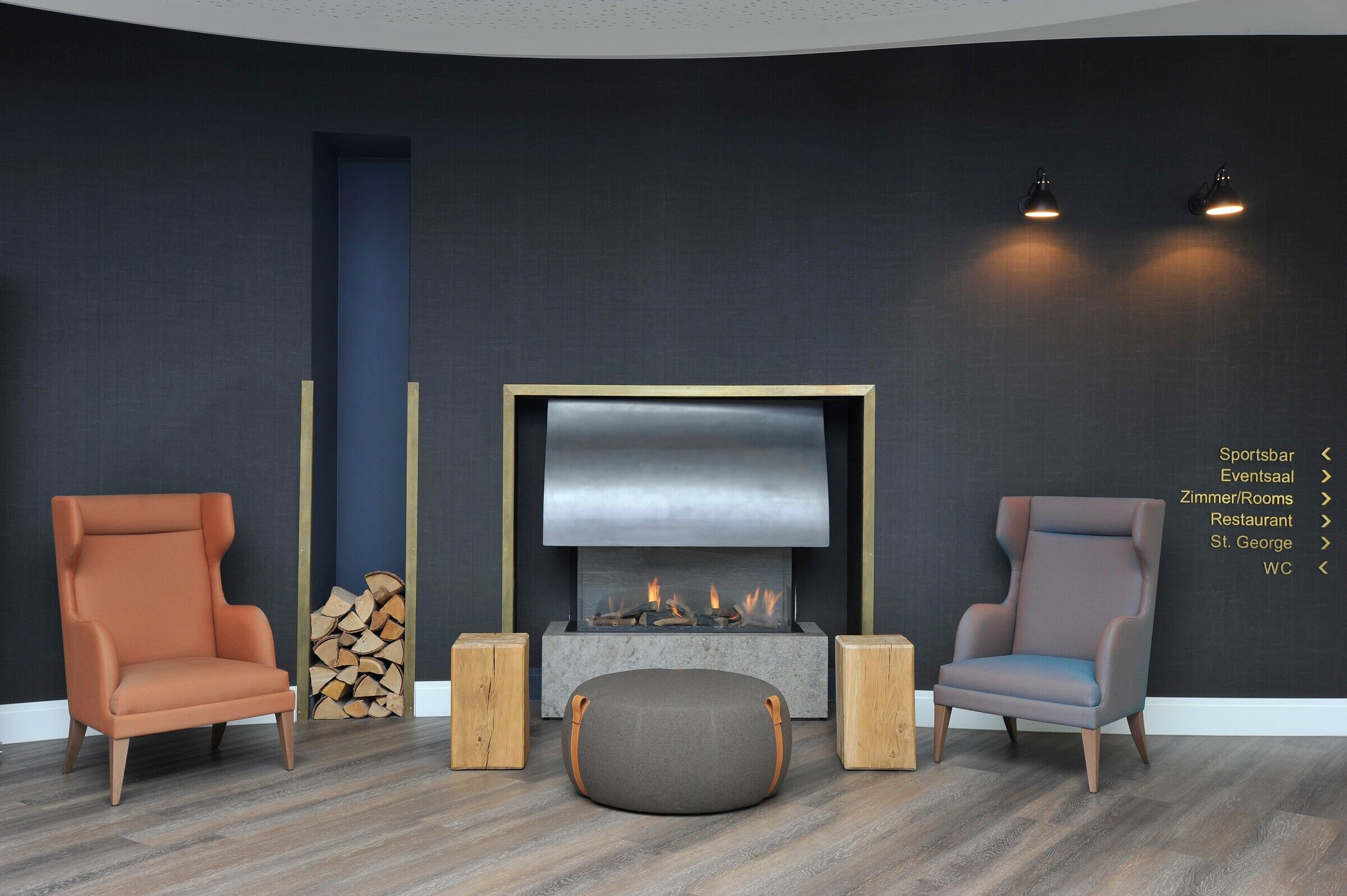 The modernisation measures were carried out by Büro Korb in two construction phases while the hotel continued its normal operations.
In the first construction phase, the lobby, event hall and sports bar, as well as the adjacent restrooms, dressing rooms and showers, on the ground floor were planned and implemented.In addition, the main entrance to the hotel was moved from the back of the building to the front, to the central and generously inviting lobby.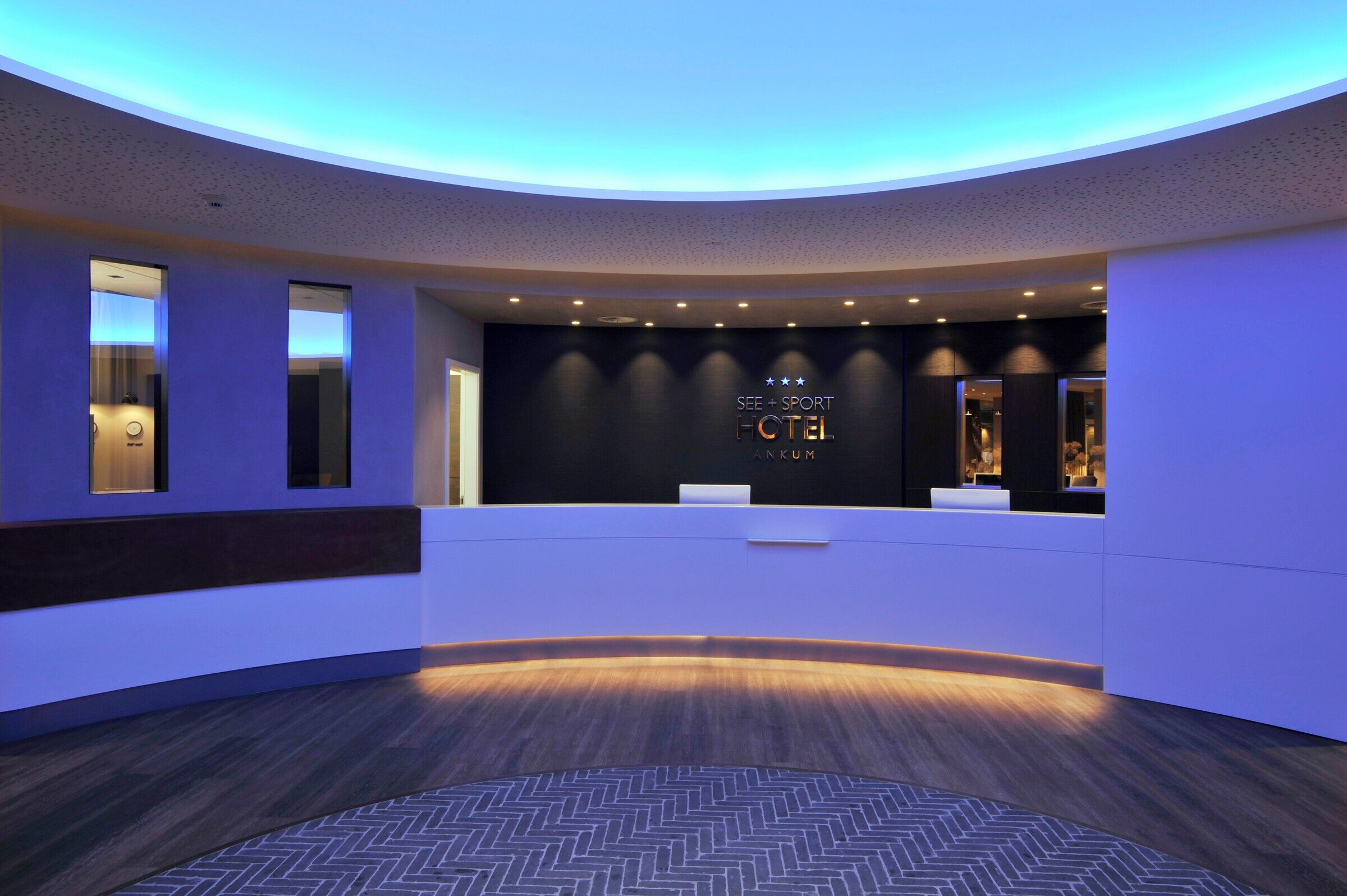 Added in the second construction phase were the restaurant named "800°C," the breakfast area surrounded by greenery, and a small, flexible event room on the ground floor, as well as an inviting wellness area for relaxation was provided on the basement level.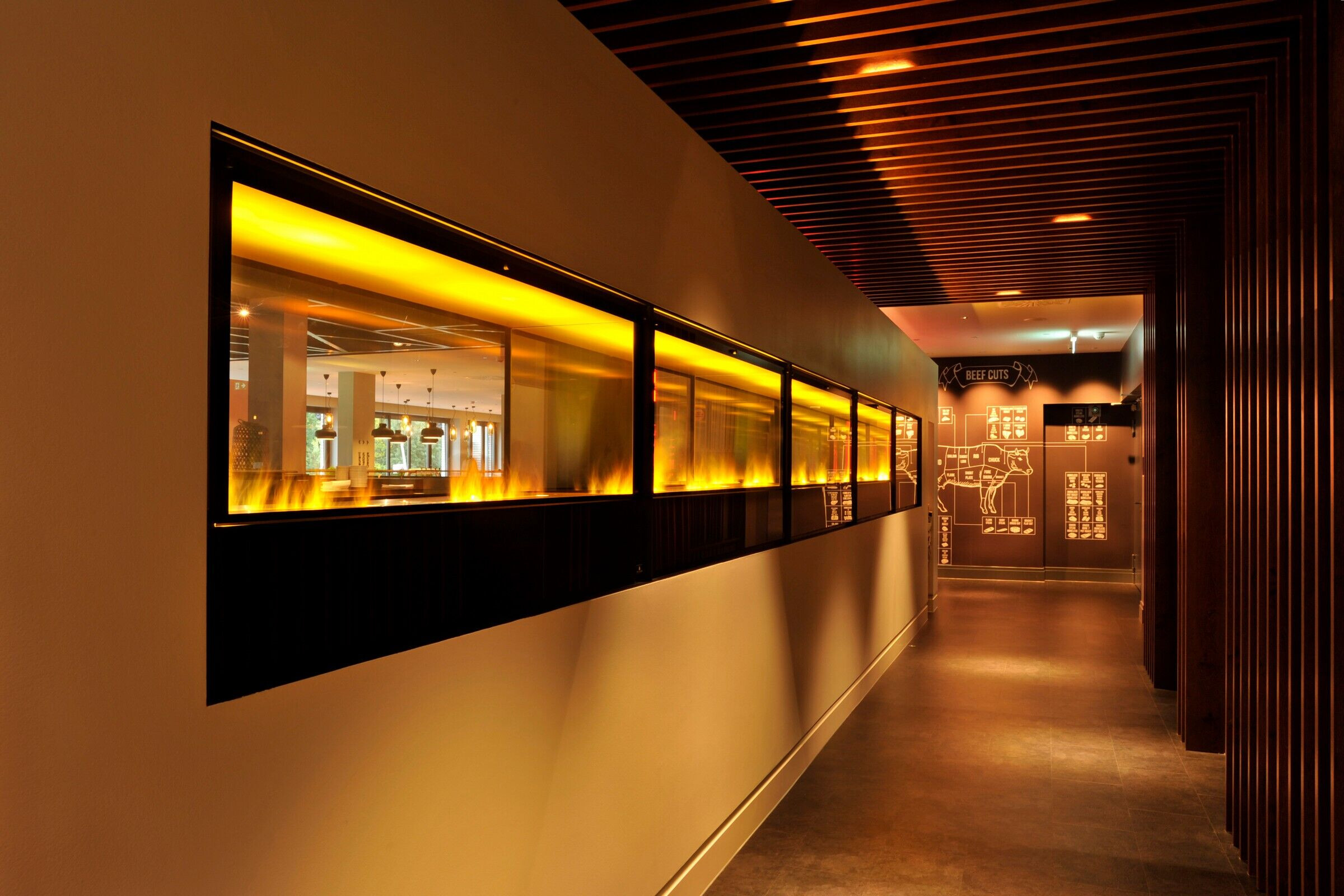 The individual areas are brought to life by their authenticity. They have their own atmosphere, so that they can react to the differing requirements.
In the lobby, visitors are welcomed by earthy tones.Along with the central brass horse emblem in the clinker floor and the suspended lights, hanging from the ceiling with saddle girths, the stable atmosphere surrounds visitors.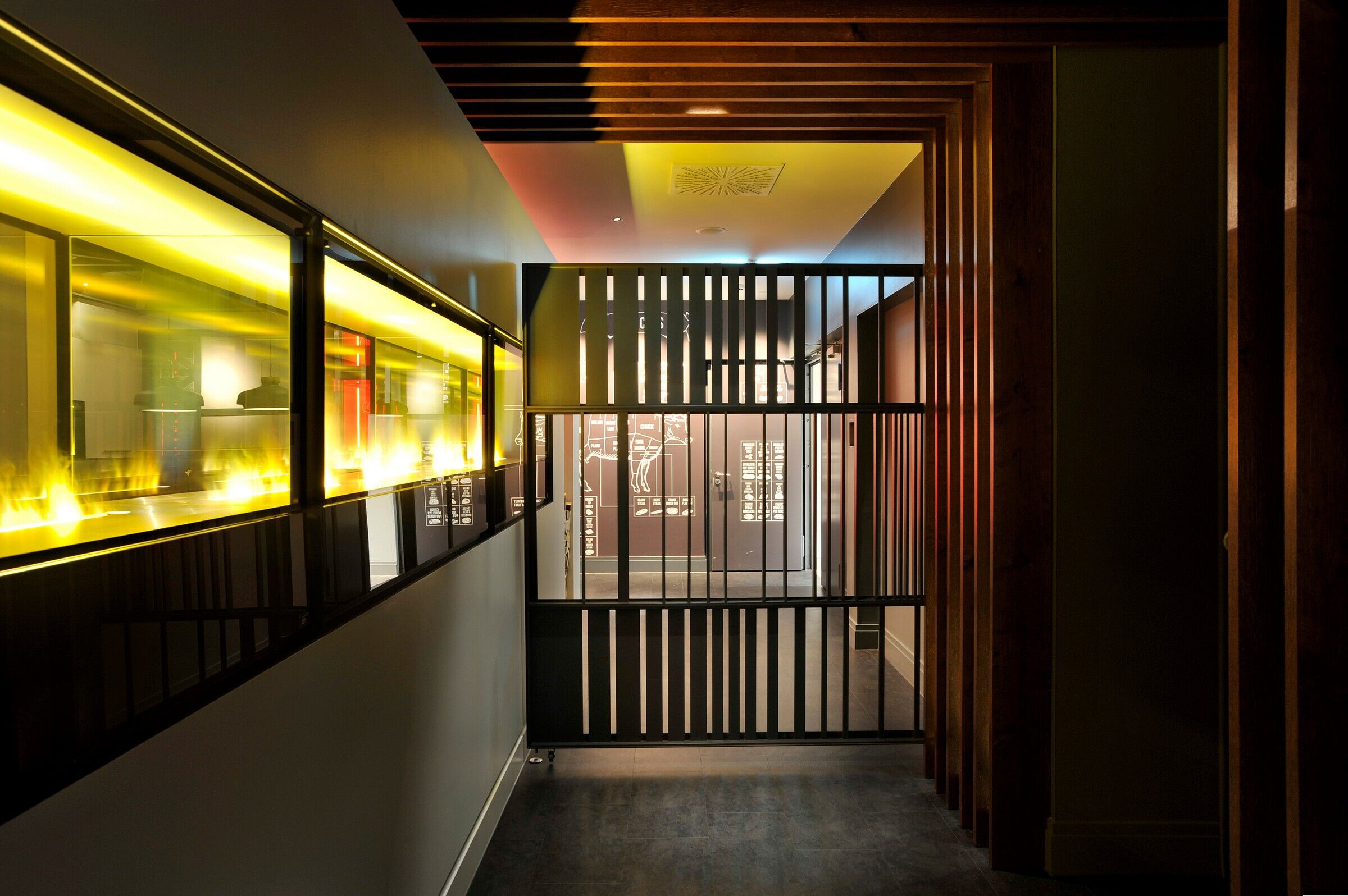 The sports bar, its design components conveying a feeling of tempo and dynamics, is the start and end point for the sports people.
The event hall incorporates especially high-quality materials.In the festive, classic atmosphere, a bar with a modern look including black mirrored surfaces and metal latticing provides the desired contrast. With its modular flexibility, the room is appropriate for any function, from small celebrations to major events.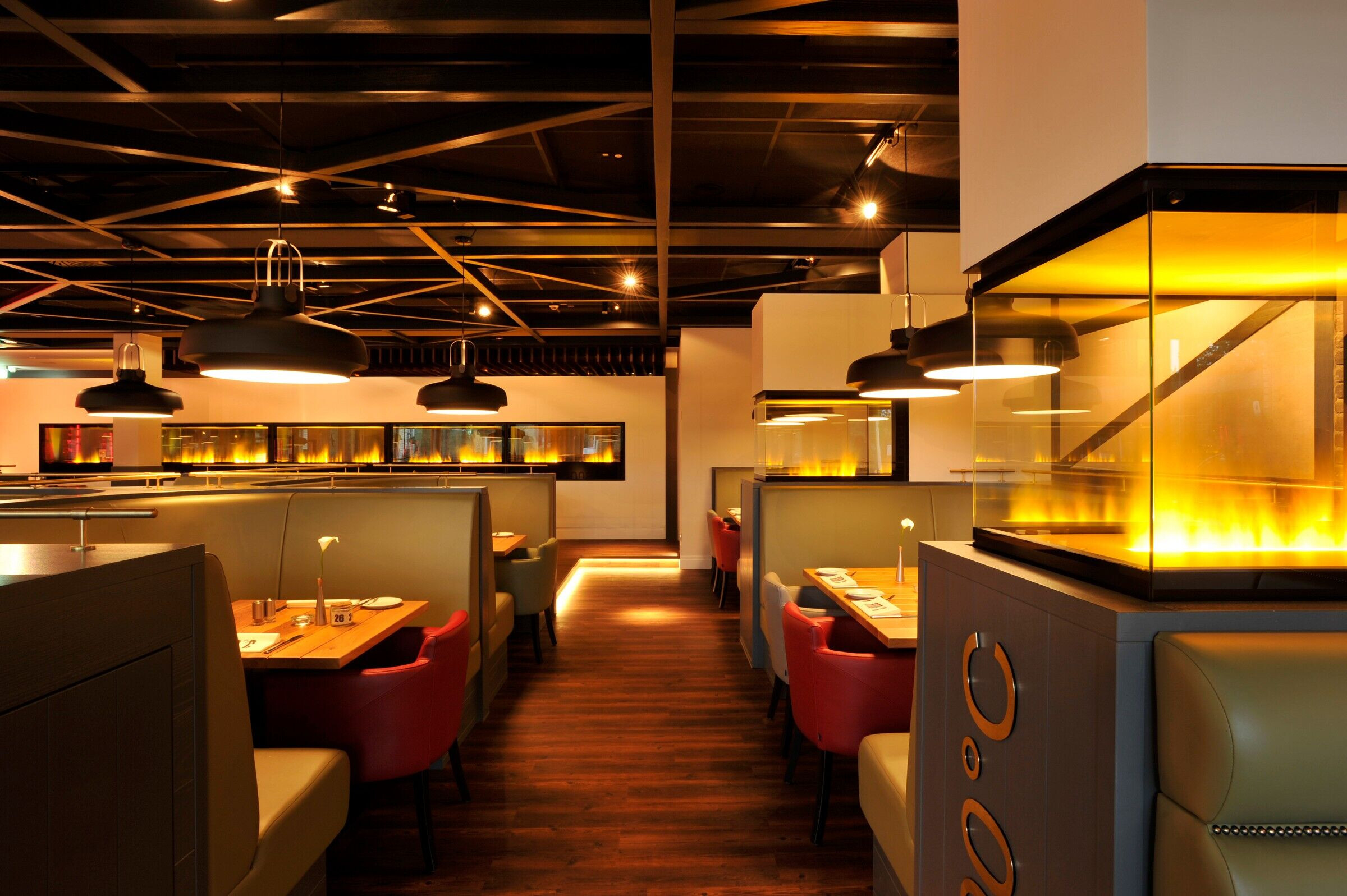 The "800°C" restaurant is decorated in dark shades and is clearly separated from the adjacent breakfast area, with its green and wooden tones.Stylistic elements like the recurring framework, abstracted in wall areas and as a black suspended ceiling, an over 7 meter flanking fireplace, and the backlit wine refrigerators are references to the "Artland" region and the steakhouse theme.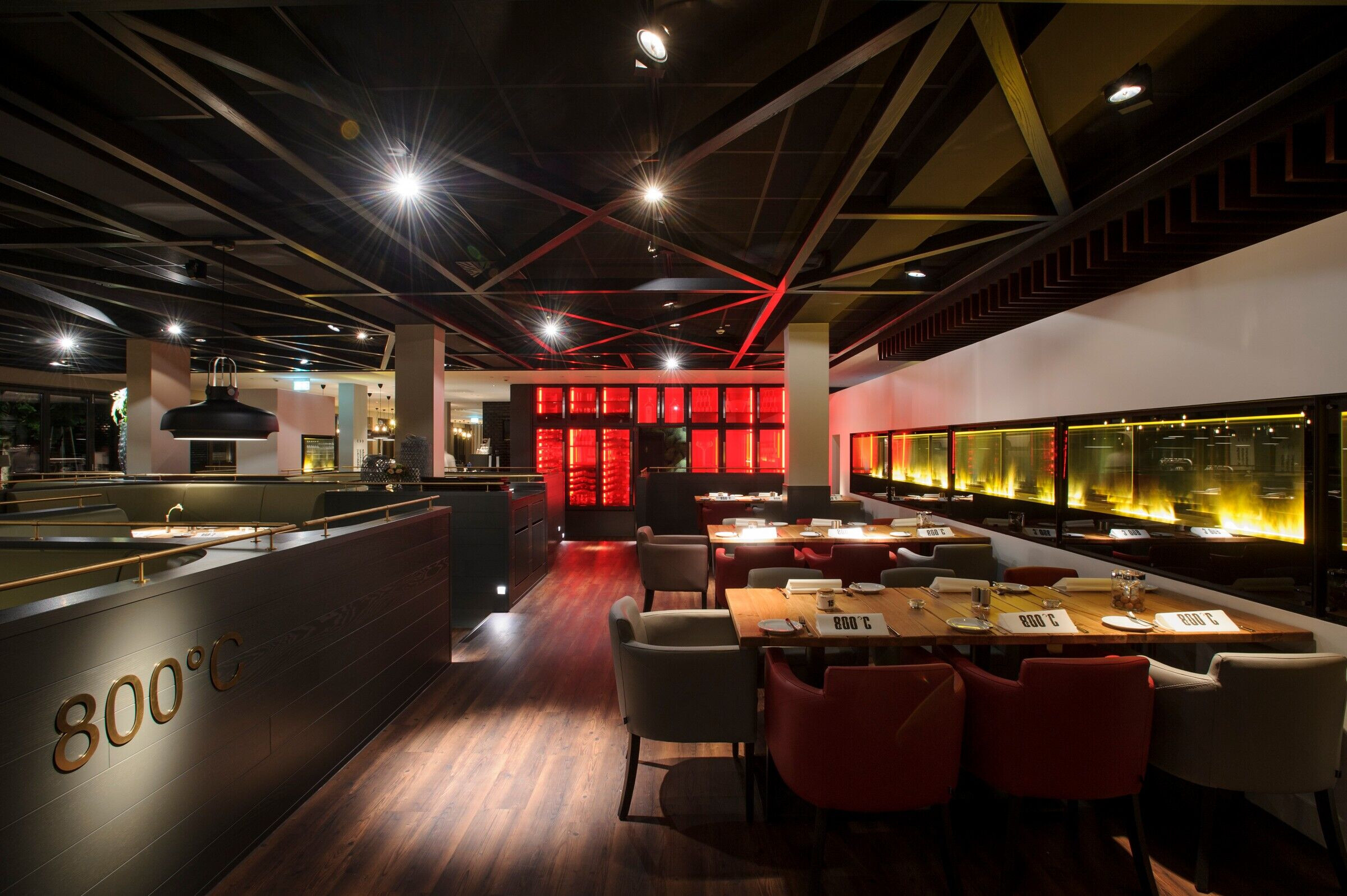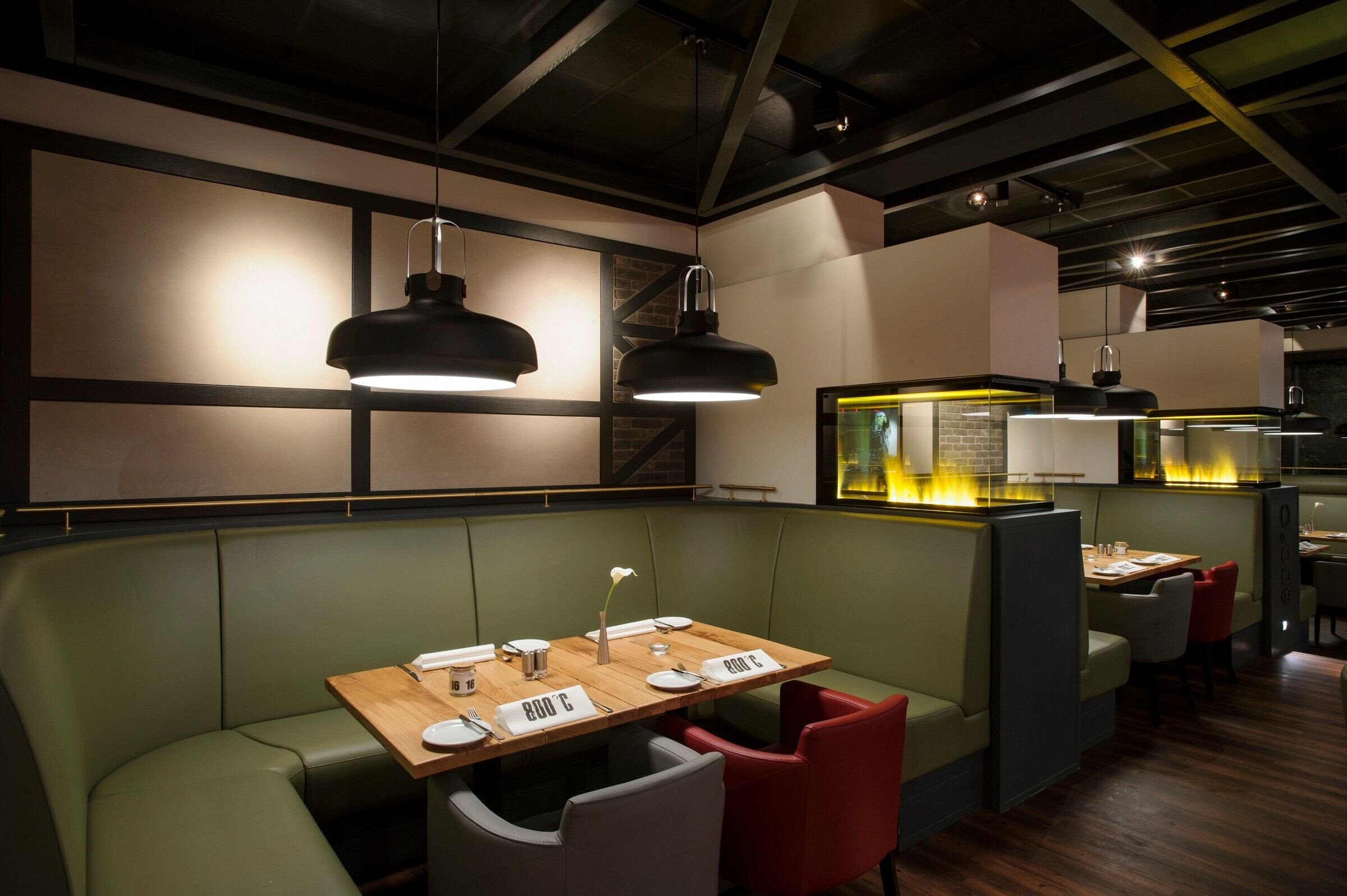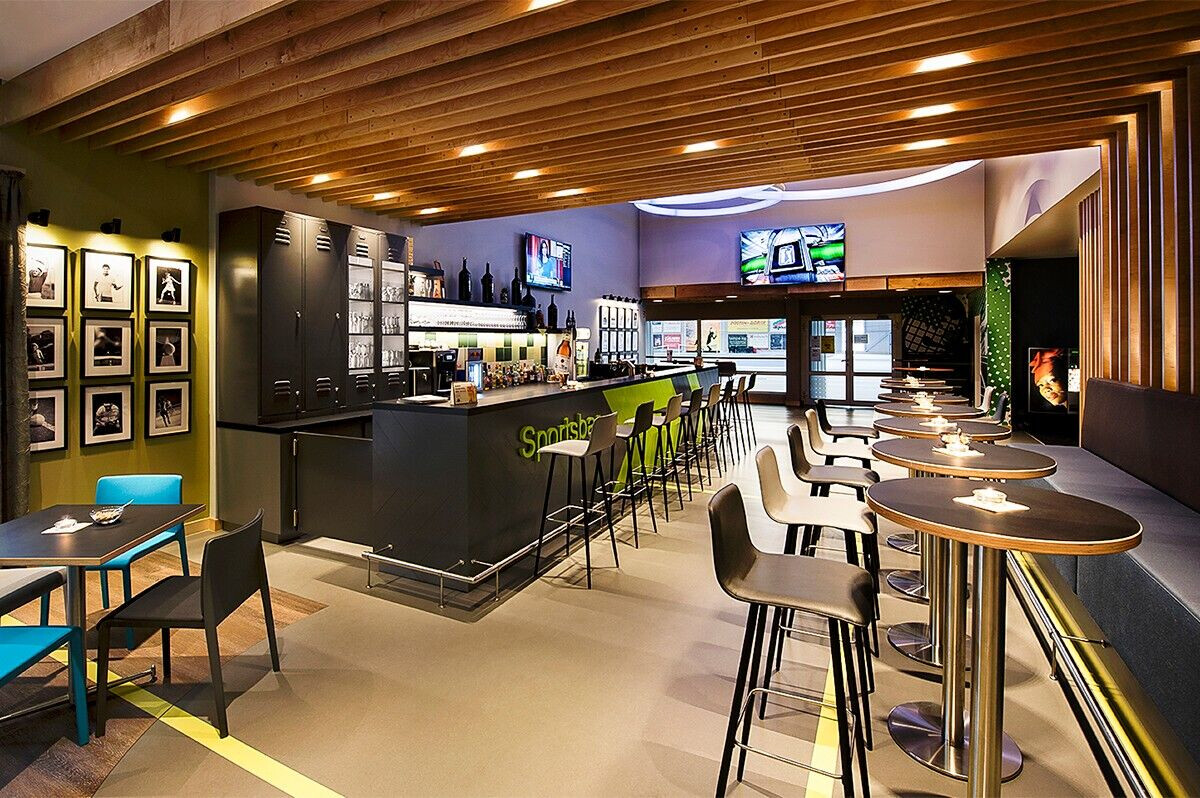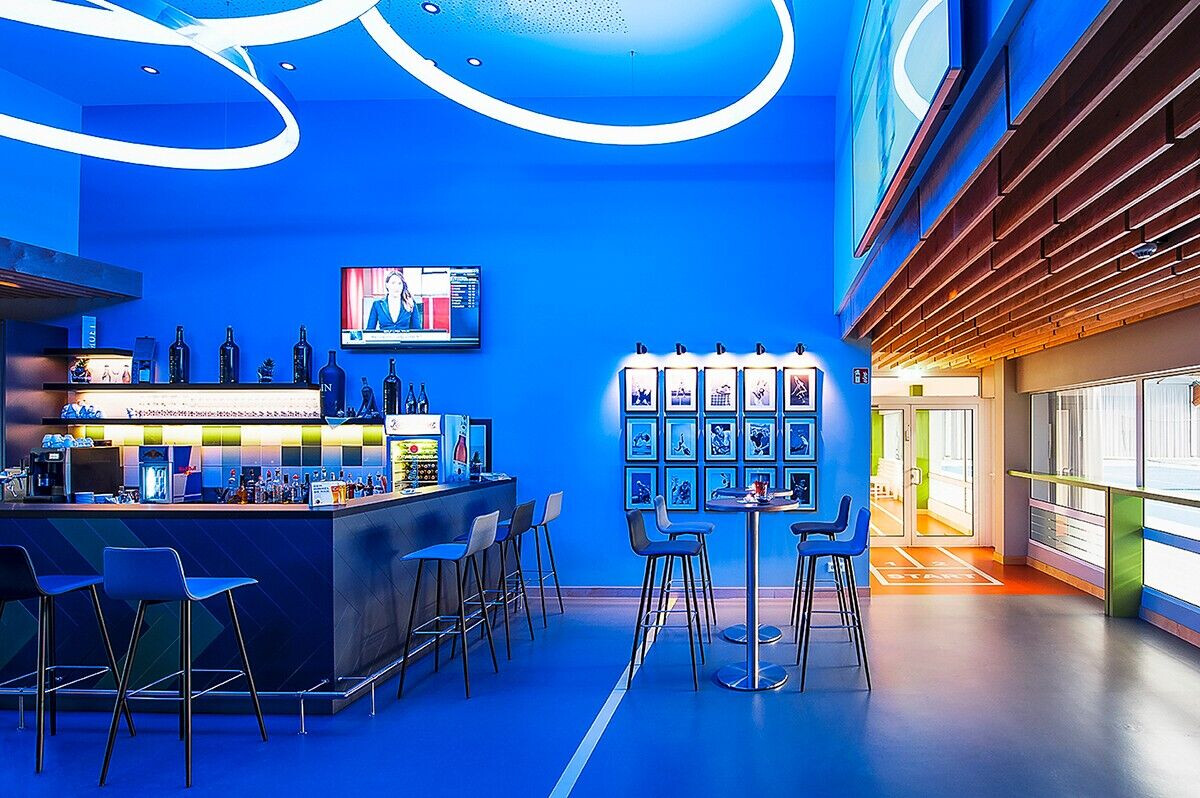 Material Used :
1. Flooring Lobby:
9602 Chapman Oak Taupe, W. & L. Jordan GmbH
carpet CONCEPT 502, Farbe 211, Carpet Concept
2. Fireplaces: my flame UG
3. Interior furniture: Poltrona Bergère 108 Onda, Very Wood