Residential and restoration project of an apartment located in a historical building of the 20th Century, in Nomentano district of Rome.
The new refurbishment along with a black and white contrast give "personality" to the apartment following the owner's wishes and taste.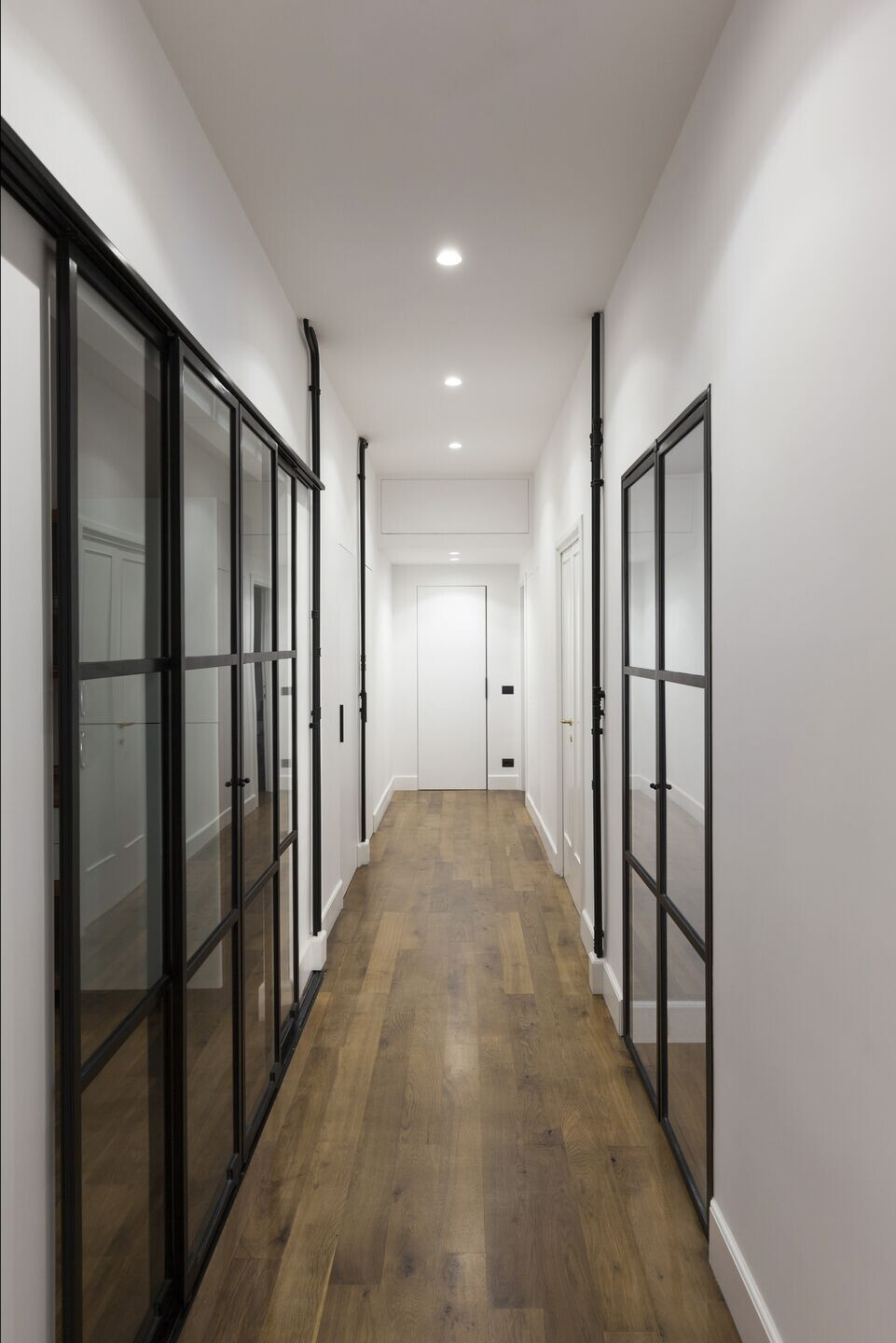 We decided to keep this contrast alive in the whole apartment.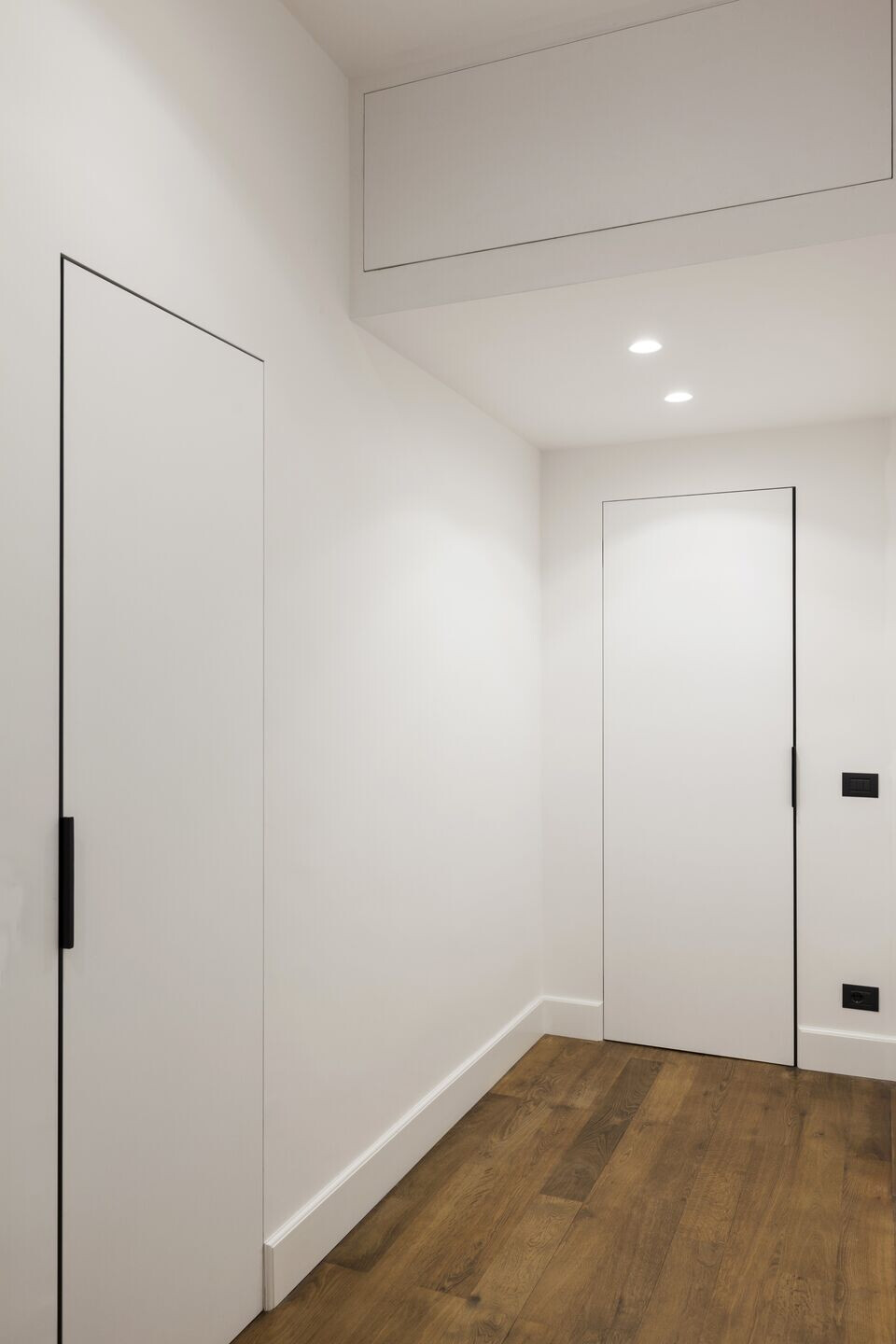 Black elements emerge above a white background in the corridor (doors, pipes and bespoke handles), while carrara marble and ceramic claddings highlight the black and white contrast choice inside the two bathrooms.
The apartment consists of a set of spaces visually connected each other by the use of bespoke glazed iron window doors.
An old natural wooden floor merged every space, it was restored by using brand new pieces to replace what was unusable.