A house to admire the sky.
Bauer Residence project is a great example of one of our main characteristics when it comes to projecting houses: the integration of the external environment with the internal one.
In this case, integration takes place both horizontally and vertically.
Located on the ground, the house has Only one floor that follows the site's gentle natural slope.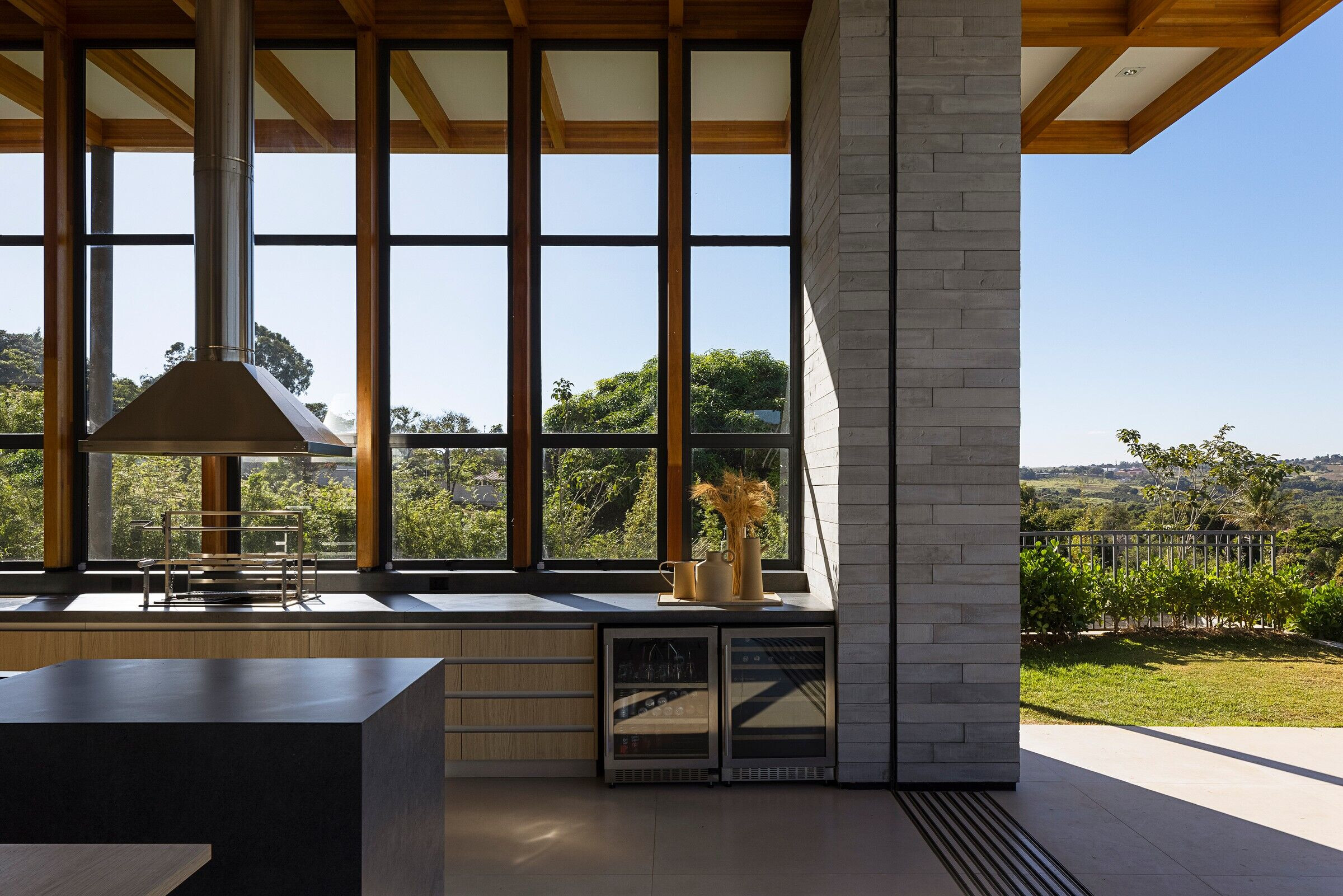 The extensive program was distributed around a square, which makes the spaces interconnect in an organic way, providing a sense of fluidity and harmony to the house. A small gap separates the intimate areas from the social ones, with no barriers, just a large staircase that contemplates the entire width of the square.
This large social space includes living, dining and a large gourmet island, all connected to the pool and garden.
One of the project's main intention was that residents and guests could fully enjoy the sky view of the city of Indaiatuba, no matter in which room they are in.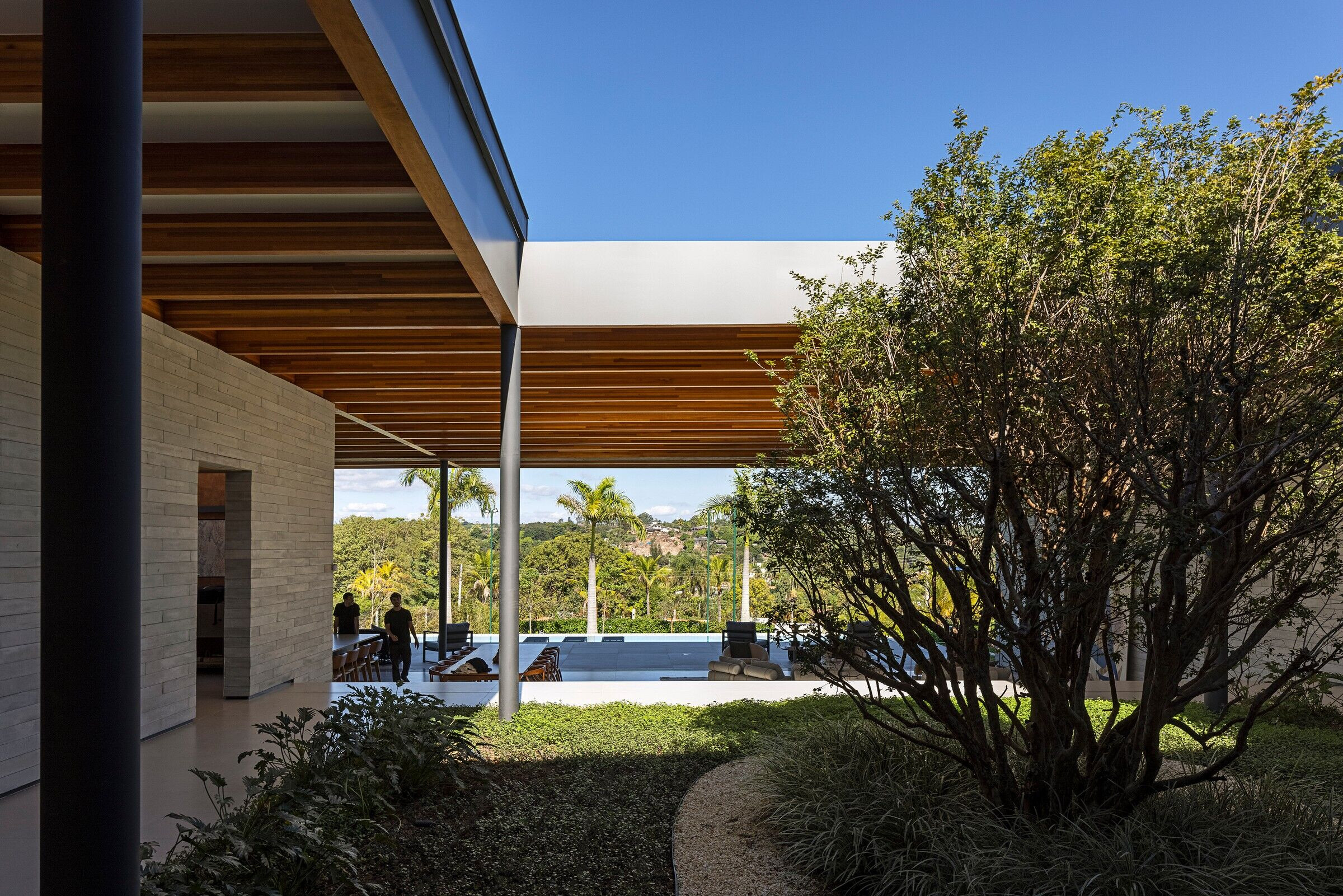 The orthogonal characteristics of the project led us to designing a large flat roof, that starts at the intimate level and continues towards the social area. Although the roof remains on the same level, different heights can be noticed bewteen the intimate and common parts of the house, since the social area is located on a lower part of the site, allowing a larger headspace when compared to the intimate spaces.
The structure of the roof was designed on a rigid grid measuring 1x1 meters and is made up of pieces of glued laminated timber (Eucalyptus). This approach not only provides stability to the construction, but also reduces material waste, evidencing a concern for sustainability.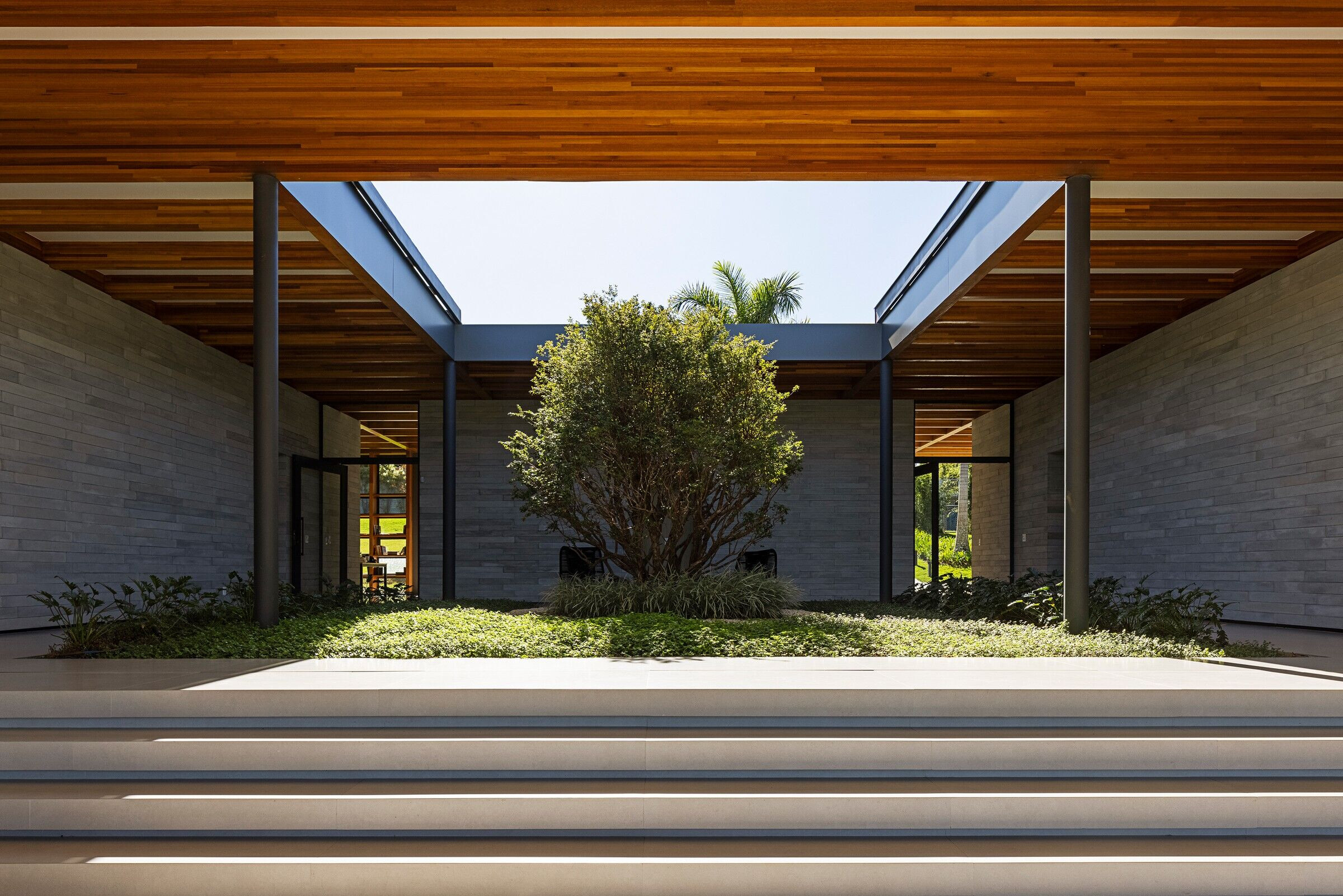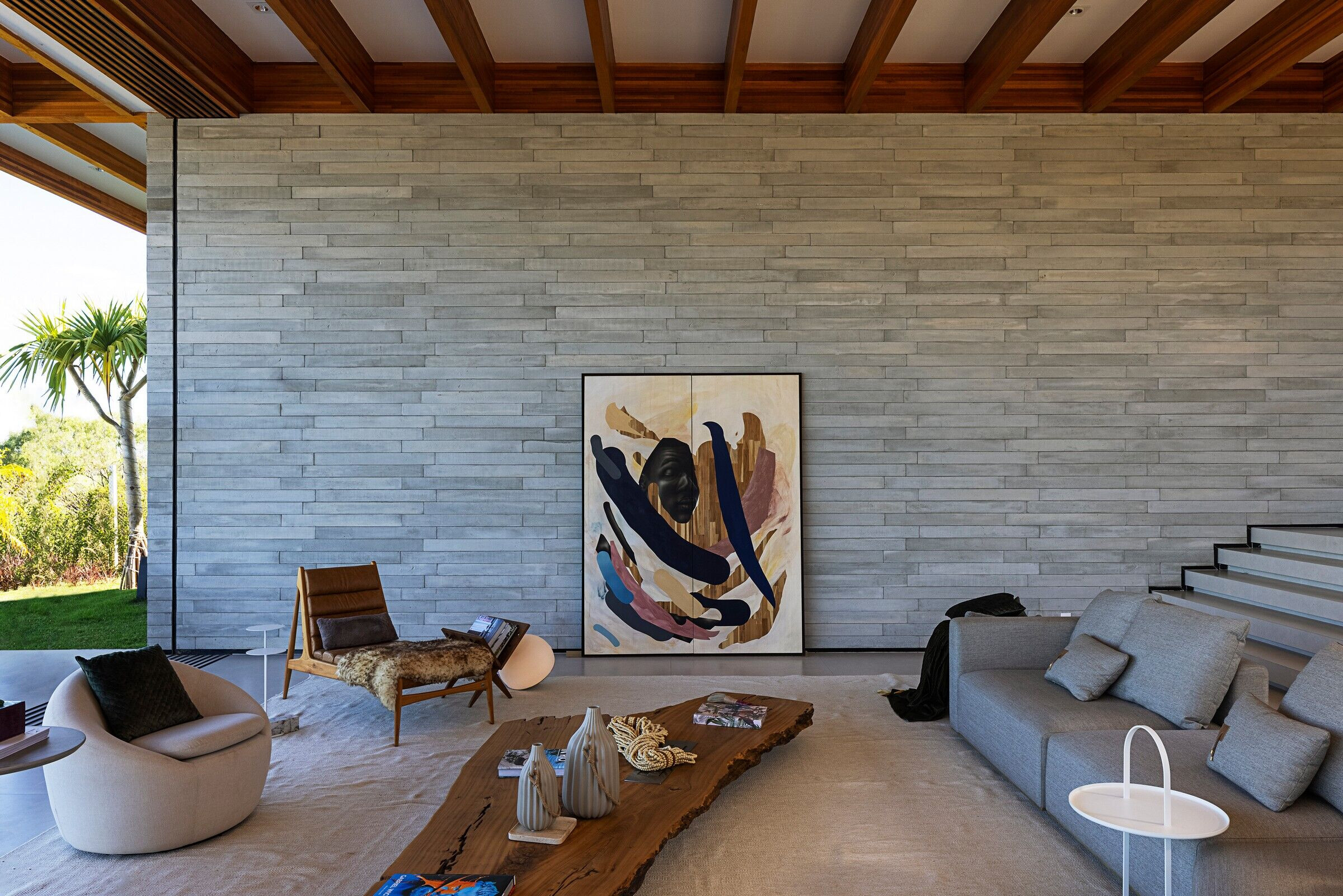 In addition to its imposing aesthetic, Bauer Residence was designed with a special emphasis on efficiency and environmental sustainability. Cross ventilation, strategically incorporated into the project, promotes natural air circulation, keeping the environment fresh and airy, thus minimizing the need for air conditioning systems. In addition, measures have been taken to control energy consumption, including the installation of solar heating panels and photovoltaic cells, which convert solar energy into usable electricity. These smart, eco-conscious solutions give the home an enduring character, ensuring that its relevance and performance are preserved over time.
Bauer Residence transcends its function as a simple habitable space, revealing itself as a work of architecture that harmonizes natural and built elements. Its welcoming atmosphere and sophisticated aesthetic offer a truly inspiring retreat where visitors can connect with the heavenly landscape and appreciate the careful integration with the surroundings. Every architectural detail has been meticulously planned to create an enriching experience, transforming a stay at Bauer House into an aesthetically stimulating journey.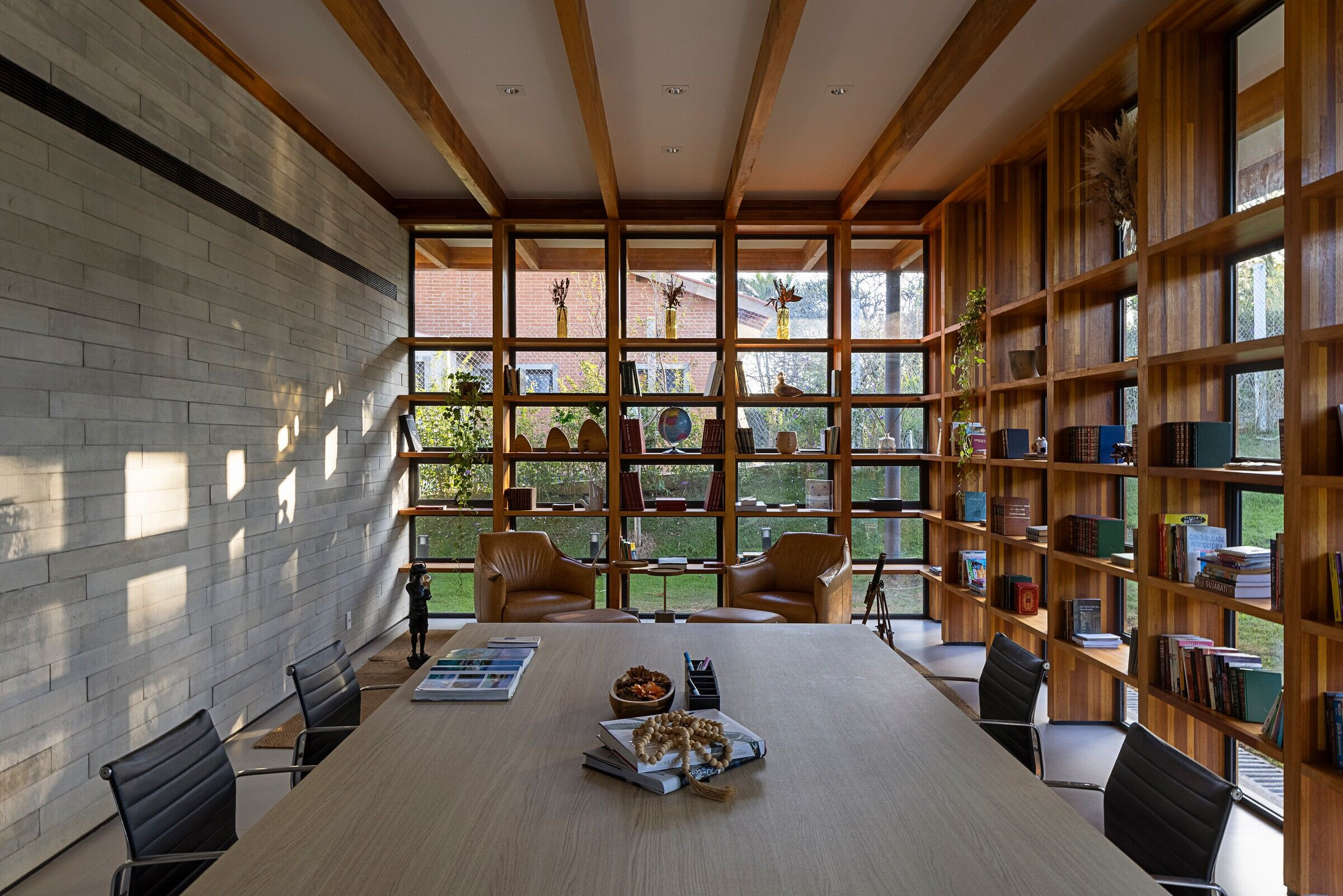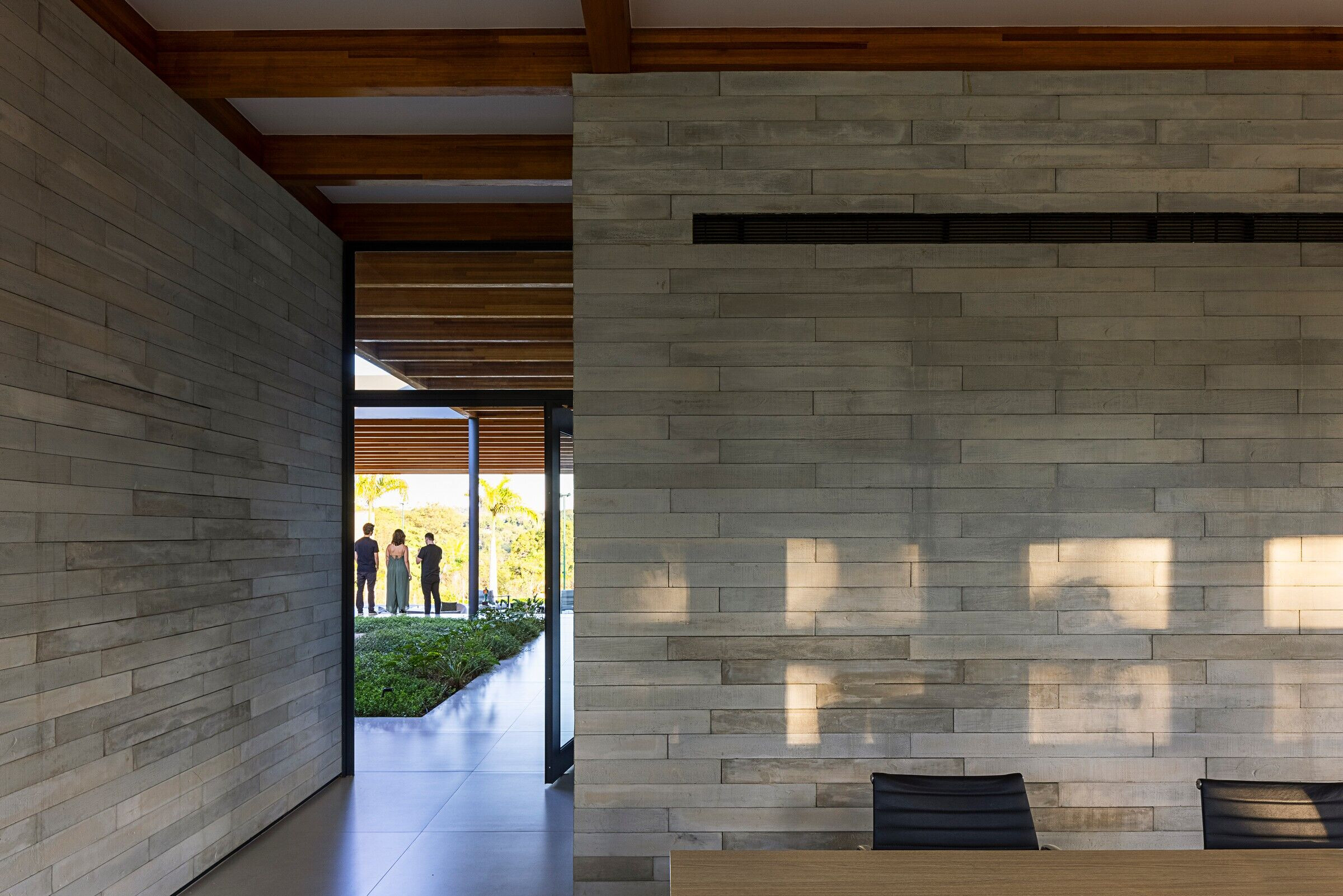 Team:
Architect: Luiz Paulo Andrade Arquitetos
Other participants: Ita Construtora, FMG Construtora, Projen, GQ Brasil, Ramoska Castellani, Faisal, Vidrolaser, Tecline, Agrotexas
Photography: Leonardo Finotti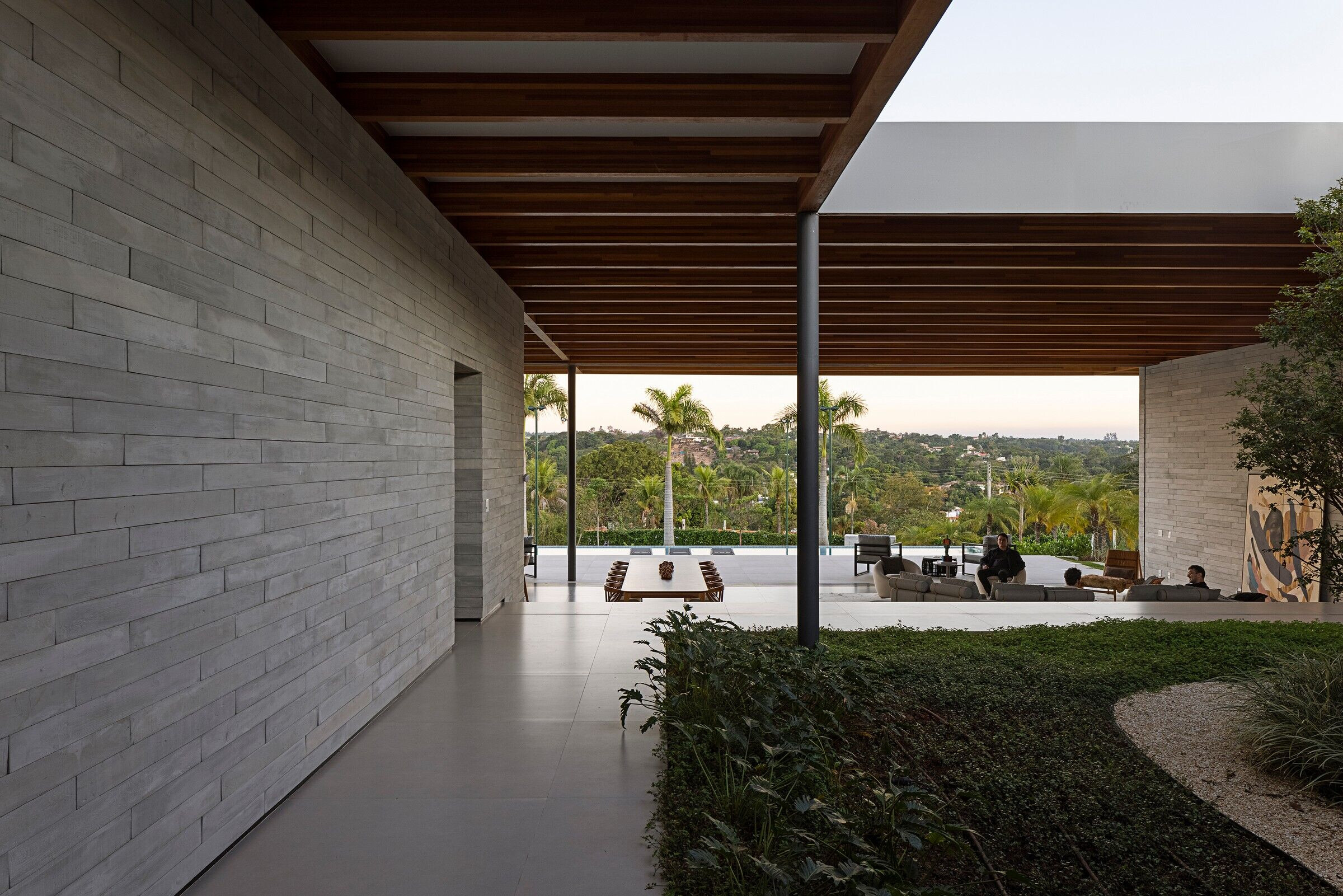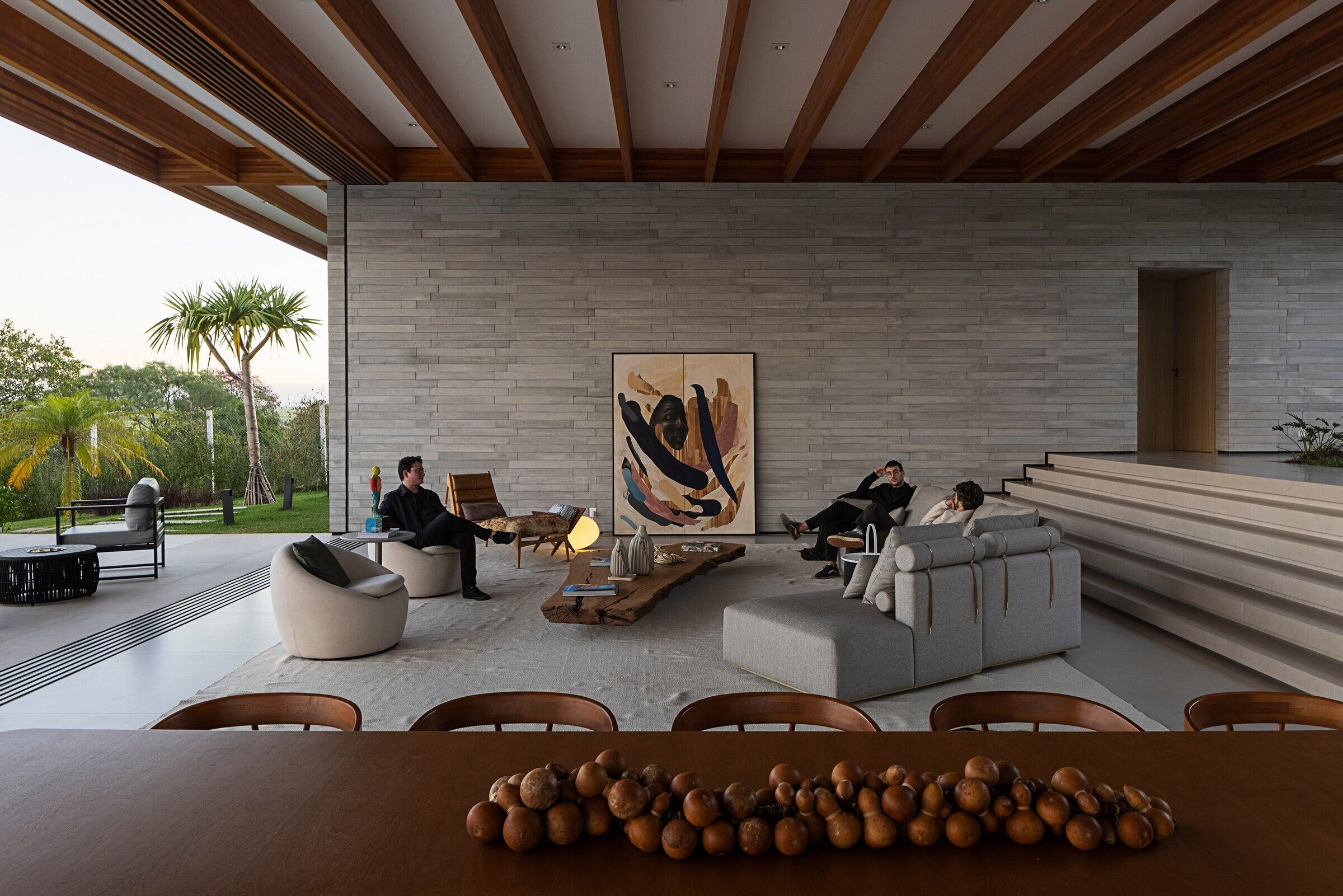 Material Used:
1. Facade cladding: Colormix
2. Flooring: Colormix
3. Windows: Tecline
4. Roofing: Ita Construtora
5. Interior lighting: Powerlume, Reka
6. Mirrors and Box: Artecor
7. Barbecue and Hood: Construflama
8. Equipments: Enjoy House
9. Bathroom: Interbagno
10. Woodwork: Todeschini
11. Retractable Coverage: Vidrolaser