London's history stretches back centuries — but a look at its top architecture firms indicates a focus on ground-breaking, innovative, and contemporary work. We rounded up 25 top London-based studios working across sectors, some award-winning and internationally recognized but others smaller and more locally focused. Their projects are based in London and its neighborhoods — or across the world in Los Angeles and Bangkok. Throughout, these practices are transforming architectural practice with thoughtful and exciting buildings, interiors, interventions, and exhibits.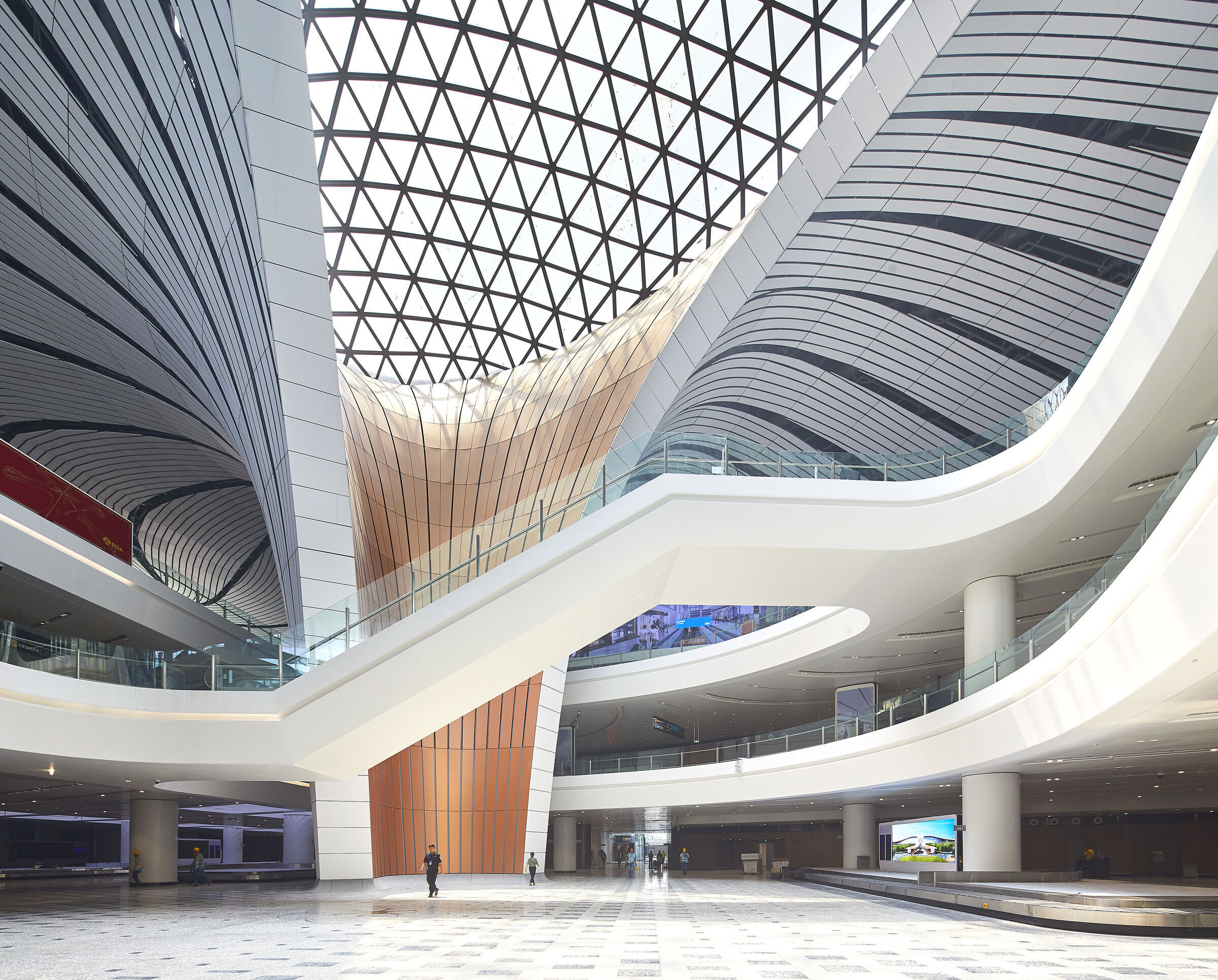 International powerhouse Zaha Hadid Architects was founded by the late Zaha Hadid in 1979. Now dedicated to honoring the architect's legacy through innovative projects, the 400-person architecture firm is active around the world. ZHA has completed 950 projects in 44 countries, including museums, municipal works, schools, opera houses, and more. The firm also works in industrial design, interior design, and master planning.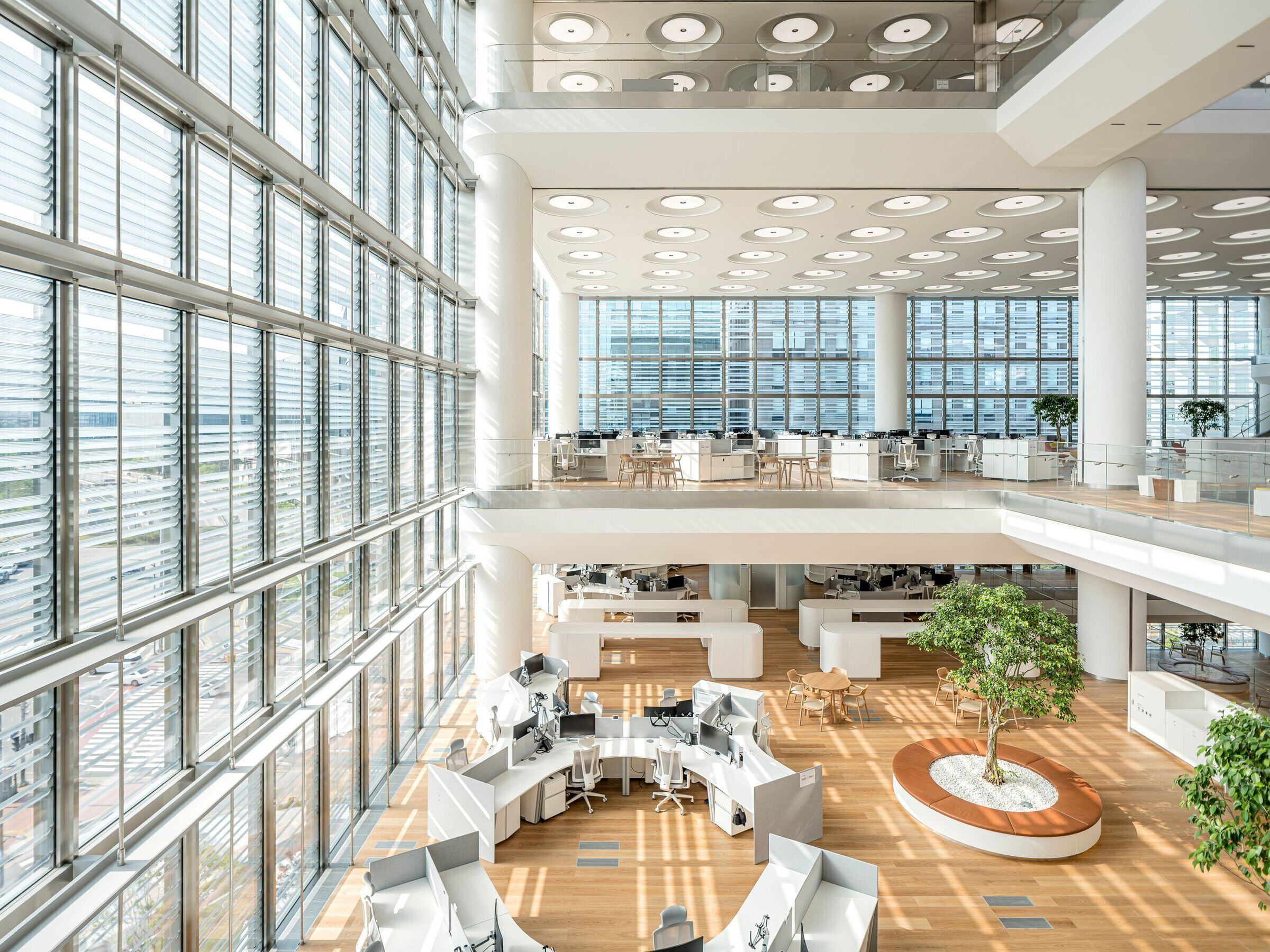 Norman Foster started Foster + Partners in 1967, and the firm has since grown to a large international practice for sustainable architecture, urbanism, engineering, and design. Projects are evaluated against both global and firm sustainability standards, and project teams work in an interdisciplinary process, drawing from specialist teams in urban and landscape design, interior design, structural engineering, and more. Distinctive and beautiful projects span sectors. The firm has recently completed Apple stores around the world, the Global Home of the PGA Tour in the U.S., and the Narbo Via in Narbonne, France.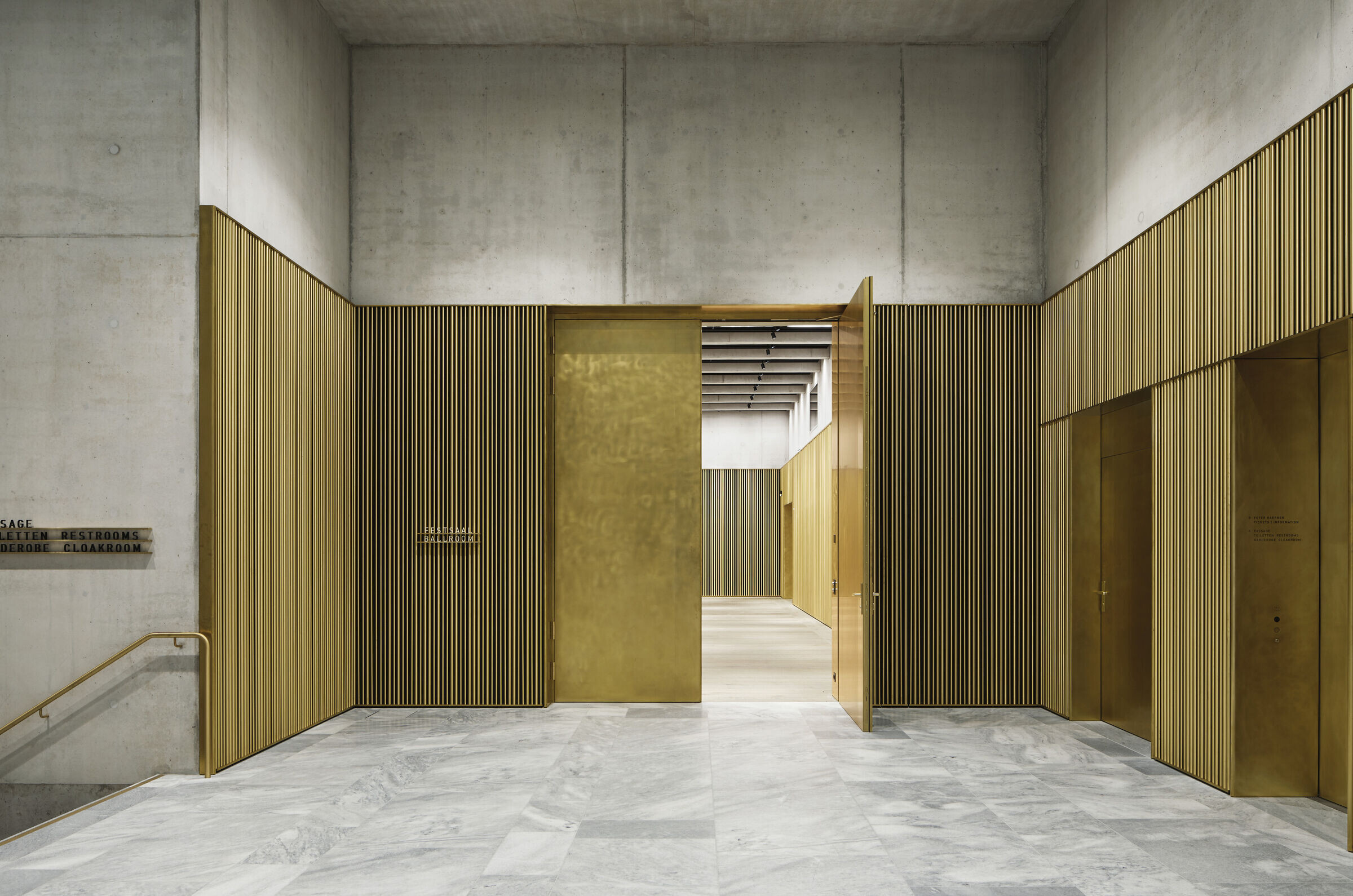 David Chipperfield founded his eponymous firm in London in 1985. Since the founding, the firm has won more than 100 international awards, including the RIBA Sterling Prize and the Mies van der Rohe Award. Today, David Chipperfield Architects has four offices around the world: London, Berlin, Milan, and Shanghai. Work encompasses both the private and public sector, from a mixed-use tower in New York to the Neues Museum in Berlin.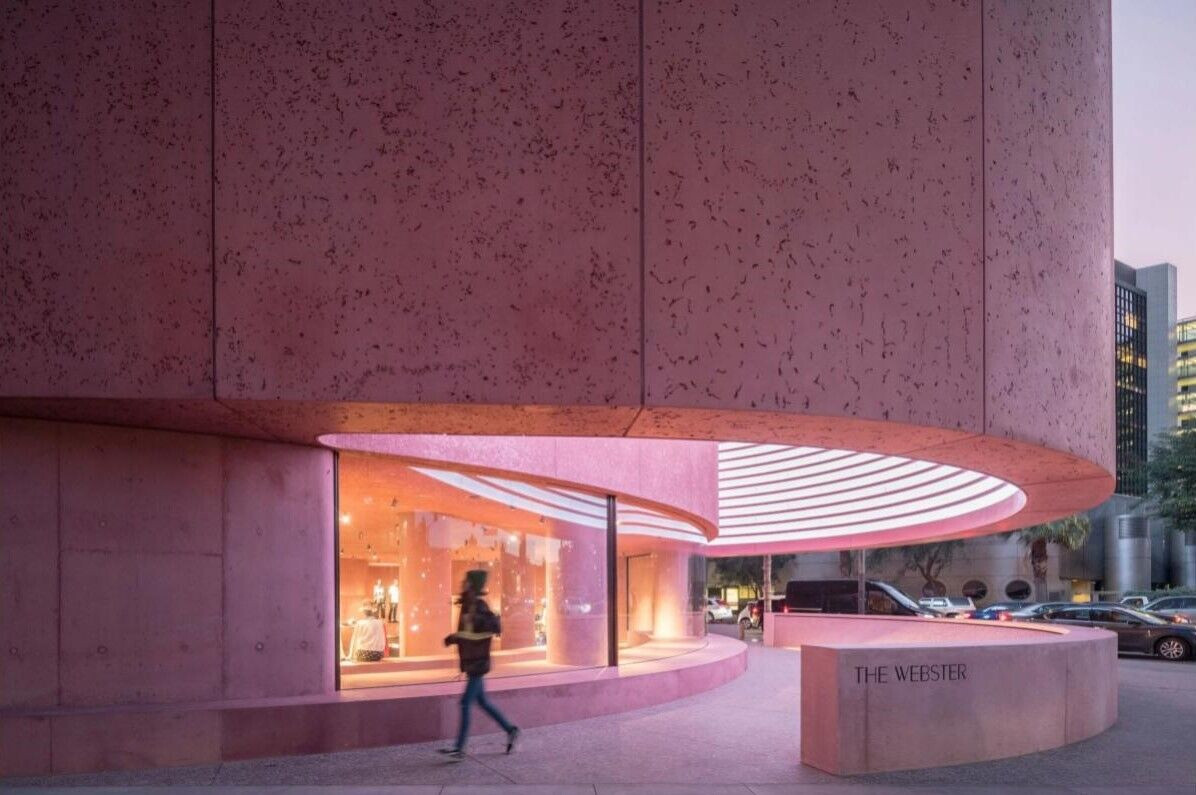 Founded in 2000, Adjaye Associates operates globally with offices in Accra, Ghana, London, and New York. Led by founder Sir David Adjaye OBE, the practice focuses on materiality, customization, and the Adjaye's unique vision. Over the years the awards have stacked up and in 2017, Adjaye was knighted by Queen Elizabeth II. The firm's largest project is the National Museum of African American History & Culture in Washington DC.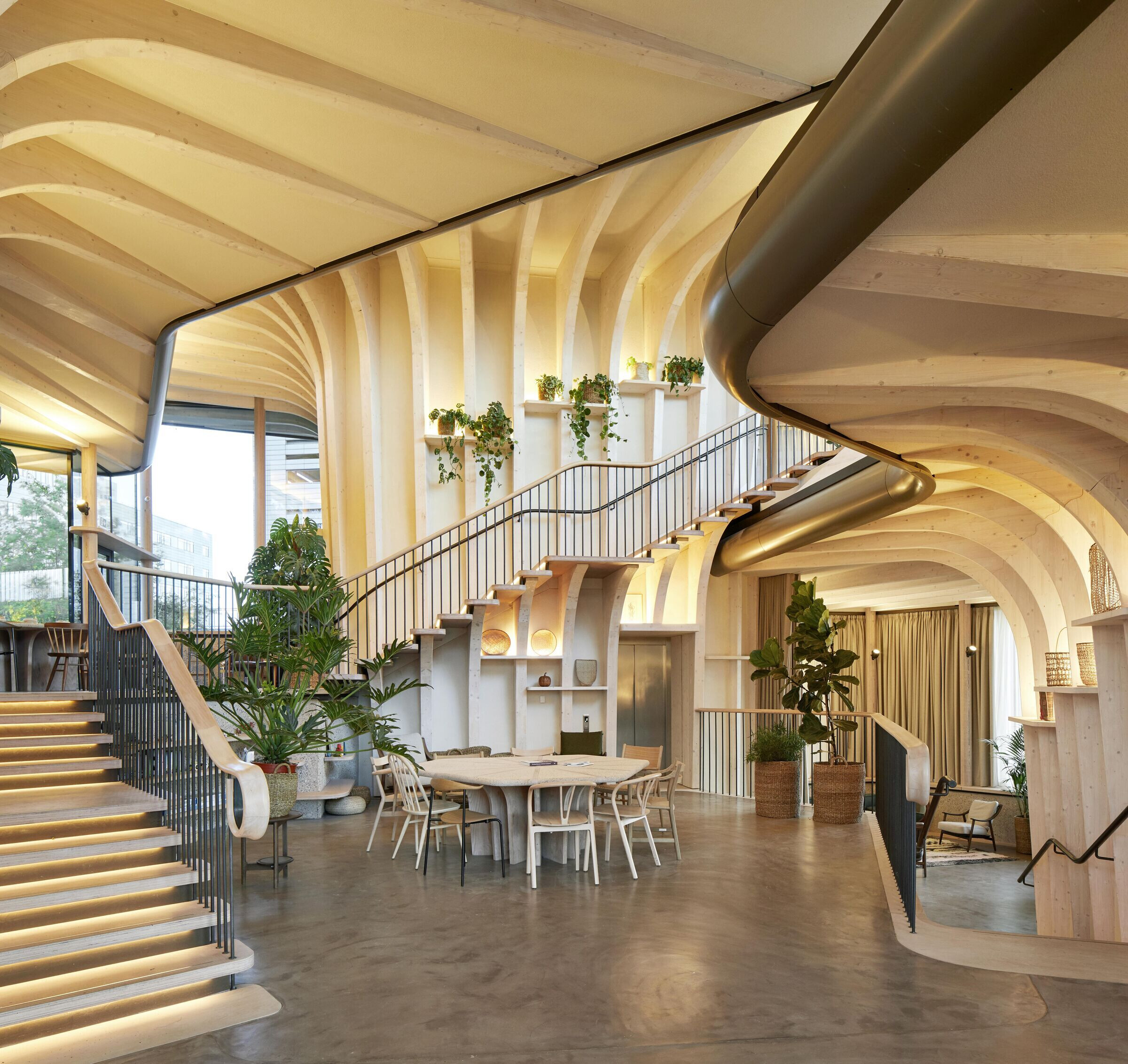 Founded in 1994 by designer Thomas Heatherwick, Heatherwick Studio works on projects around the world from their studio in Central London. From Little Island Park in New York to Maggie's Leeds care center in Yorkshire, the firm's work is inspired by the founder's curiosity, dedication to innovative problem-solving, and desire to create something new with each project. Focusing on large-scale projects, Heatherwick Studio works on buildings, spaces, master plans, infrastructure, and objects.



Global design principal and chairman Keith Griffiths founded the firm, which is now 1,200 professionals practicing in a dozen offices around the globe. Aedas works across disciplines, including architecture, urban design, landscape, and graphics. The firm's presence is especially strong in Asia, from Hong Kong to Singapore. Among current projects is a tower in Taichung, Taiwan, with a central vertical void slated to hold functional areas for the mixed-use development.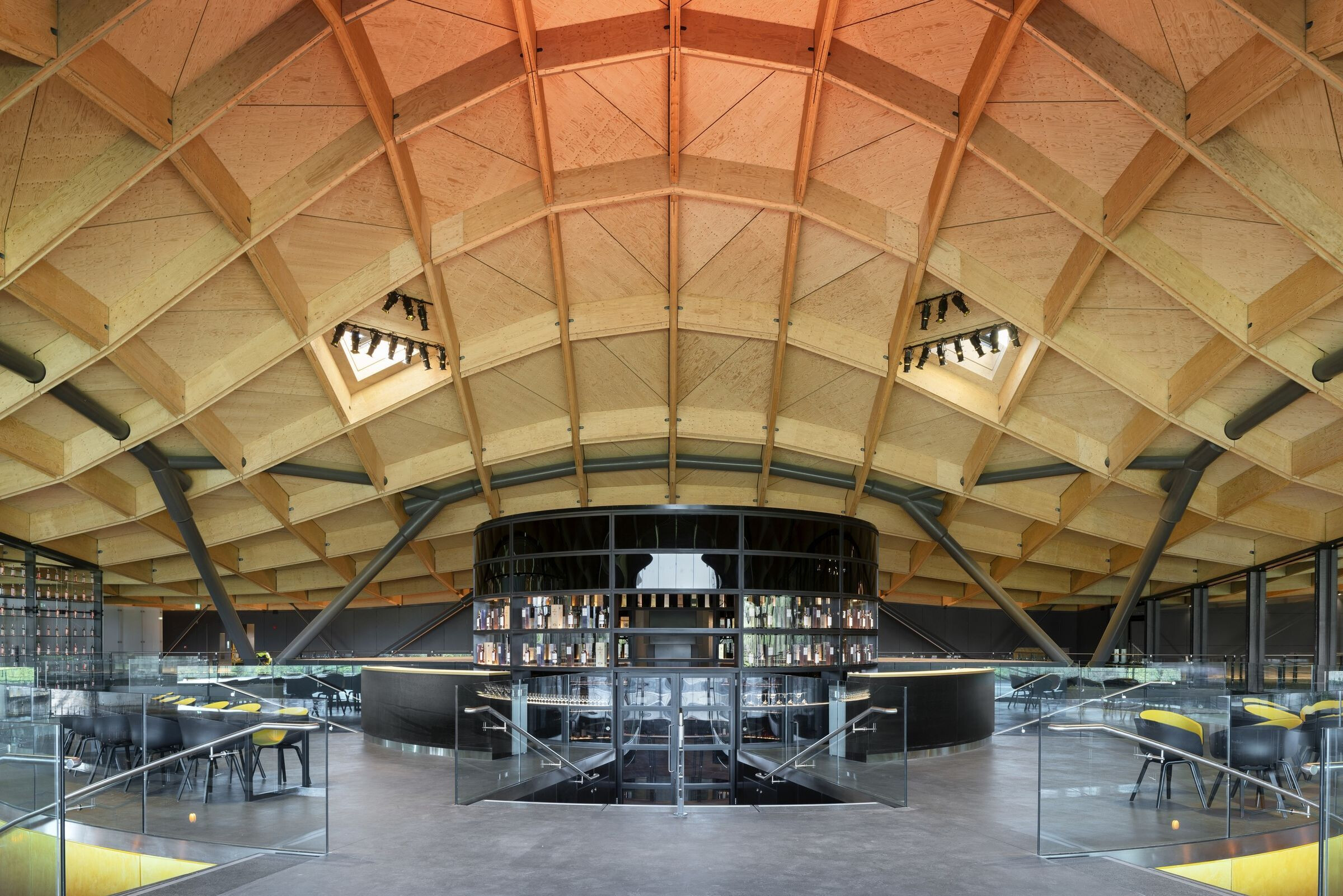 Founded as Richard Rogers Partnership by Richard Rogers in 1977, the firm was renamed in 2007 to honor the contributions of Graham Stirk and Ivan Harbour. 200 professionals now work from the London office on massive global projects. The practice includes specialist teams in graphic design, film, and communication. The firm has won two RIBA Stirling Prizes — in 2006 for a terminal at Madrid Barajas Airport and in 2009 for Maggie's West London Centre. Hundreds of other awards include the Chicago Athenaeum International Award and City of London Building of the Year Award.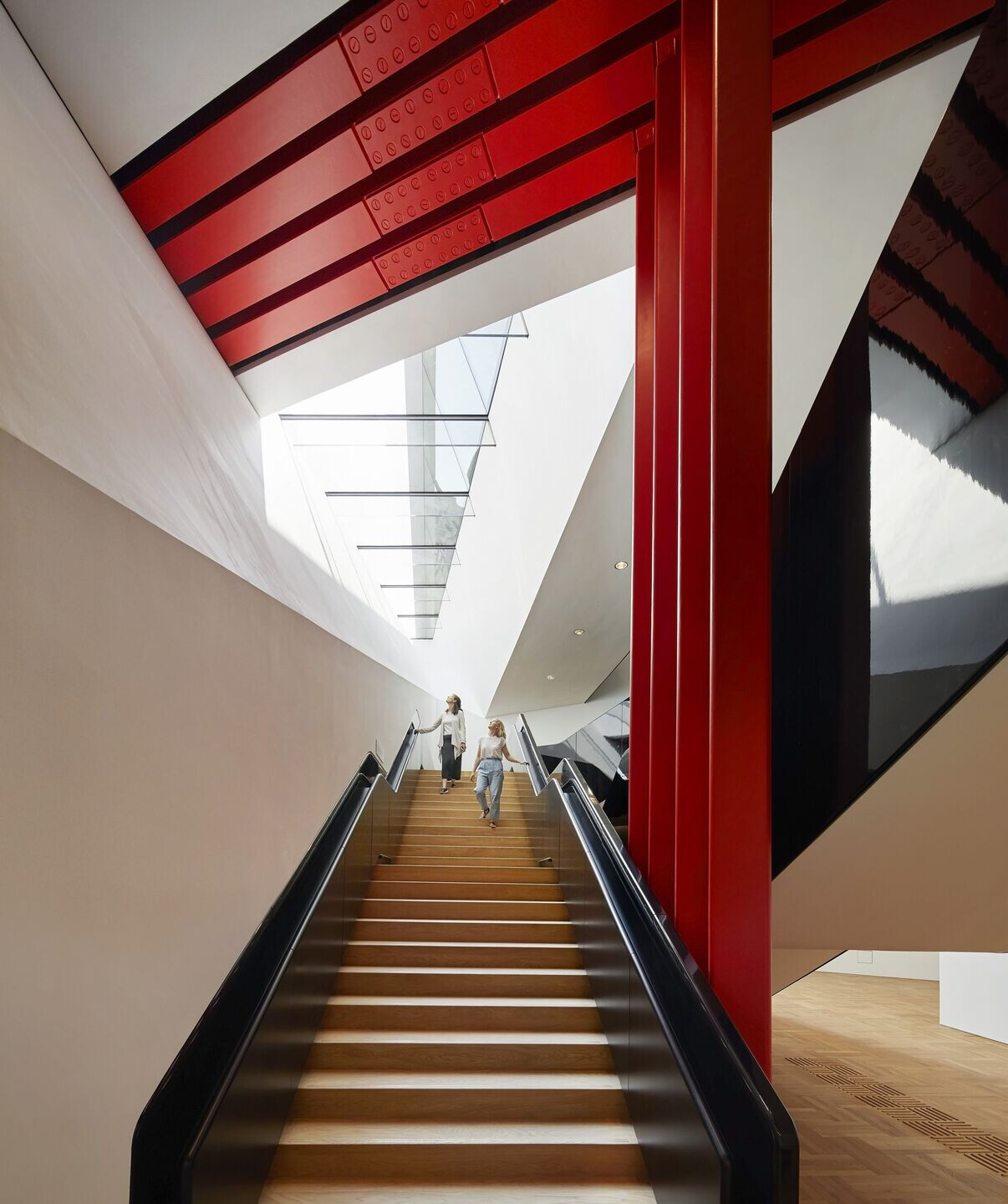 Amanda Levete started the prize-winning architecture firm in 2009. Led by the architect's vision, AL_A works on projects around the world from the Victoria & Albert Museum Exhibition Road Quarter in London to a shopping mall and hotel in Bangkok. The firm, led by Levete with directors Ho-Yin Ng, Alice Dietsch, and Maximiliano Arrocet, recently reimagined Scotland's heritage Paisley Museum. Earlier works include a mosque in Abu Dhabi and the illumination of bridges along the River Thames in London.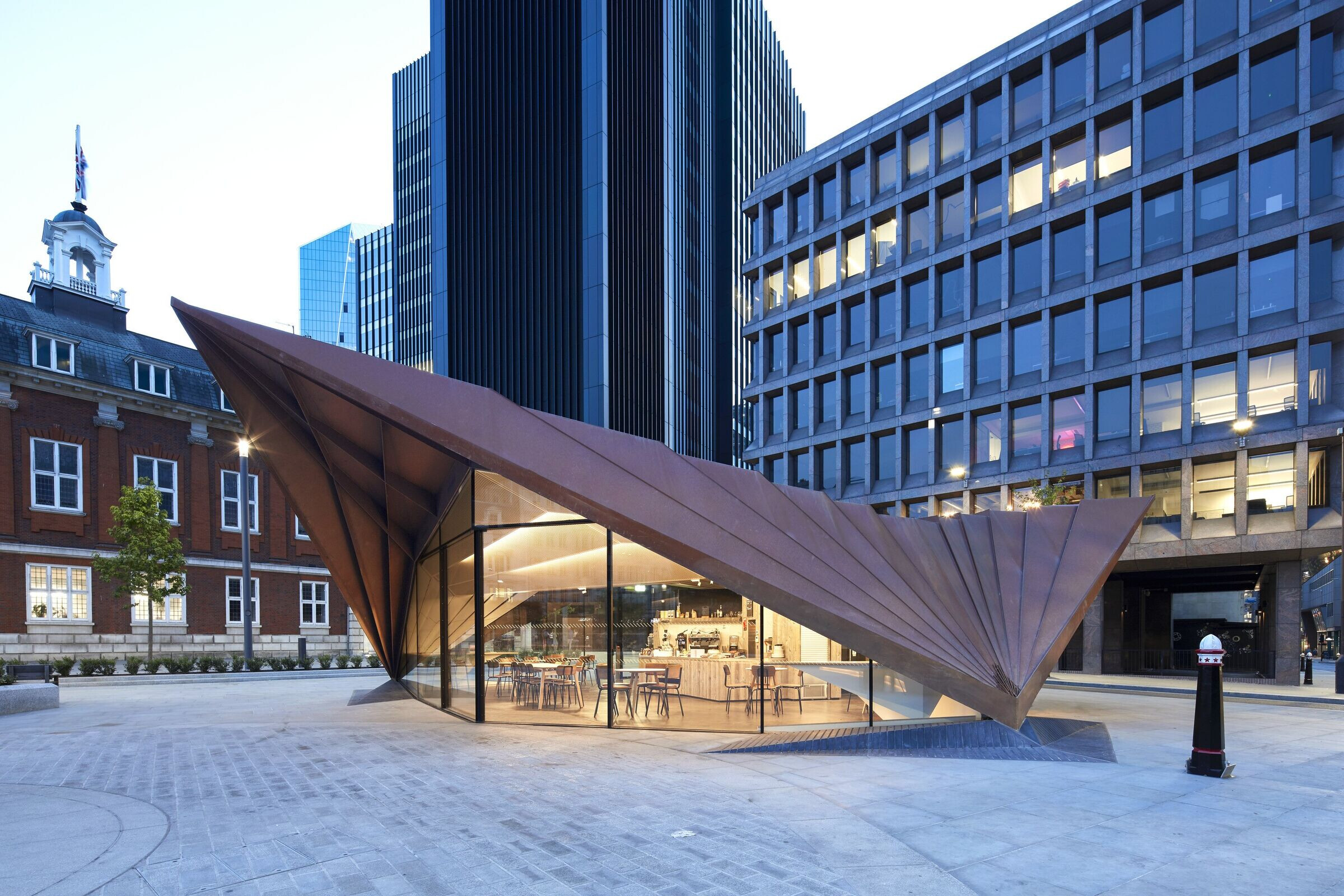 Ken Shuttleworth started the practice in 2004, which now has studios in London, Hong Kong, and Sydney. Make Architects works in both private and public sectors, designing projects from residential towers to hotels and university centers. The studio is 100% employee owned, with each of the 150 staff members receiving an annual profit share. Make Architects recently designed Three New Bailey, a 7-story office building with a red-brick weave façade, and the workplace fit-out for a 96-story tower in Tianjin, China.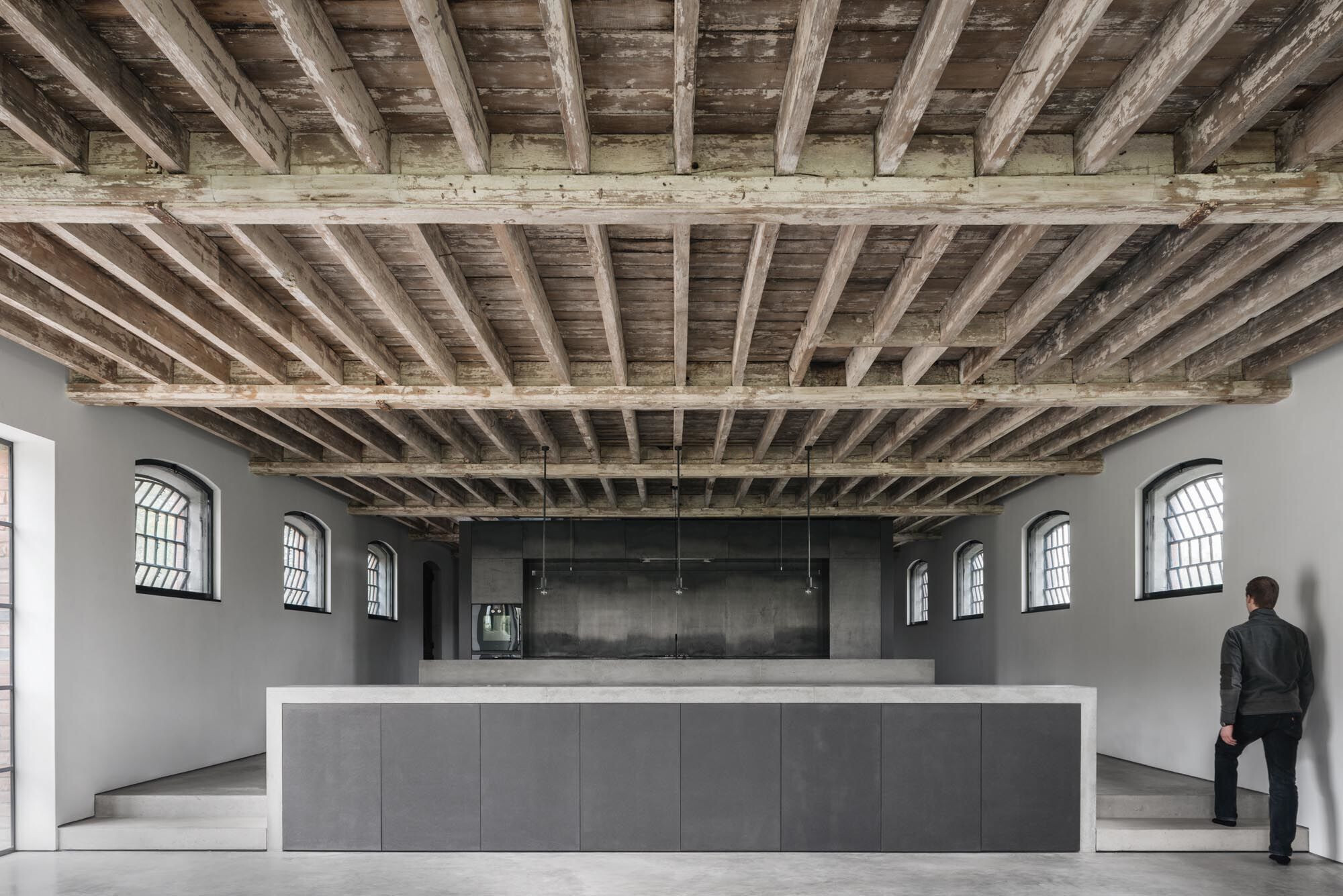 Led by Luke McLaren and Robert Excell, McLaren.Excell was established in 2010. With an emphasis on residential projects in the United Kingdom, the award-winning practice is focused on materiality, fine craftsmanship, and strong client relationships. Their projects are subtle but show a strong vision. McLaren.Excell recently created a showroom in Los Angeles in a 1930's former factory and a Corten-clad residential extension in West London.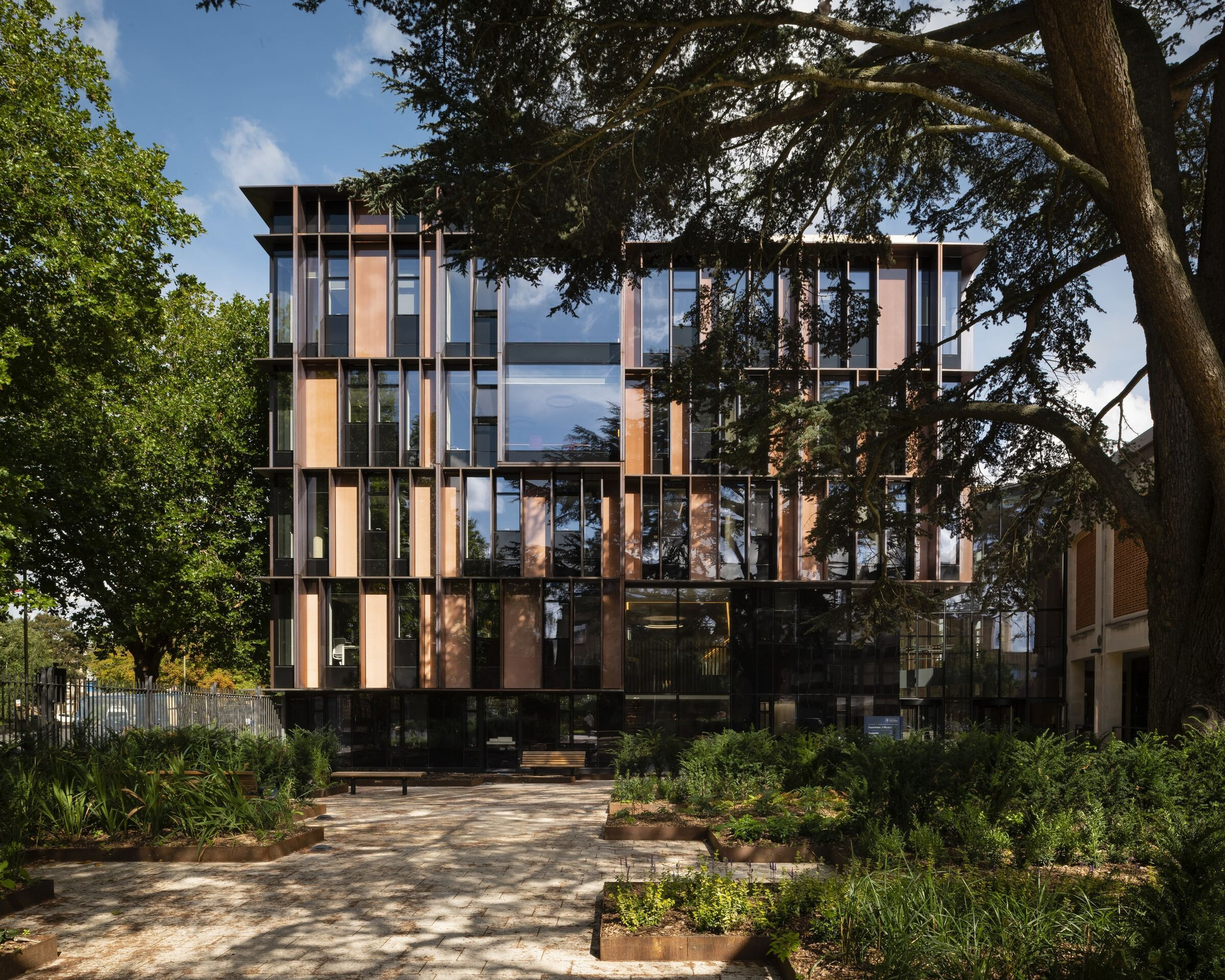 Established in 1988 by Roger Hawkins and Russell Brown, Hawkins\Brown strives to create outstanding architecture while considering social and cultural impact. From their start on smaller community buildings, the practice has since worked on the London Underground, large developments and mixed-use communities, and appeared at La Biennale di Venezia twice. Based in four offices including London and Los Angeles, firm professionals work on projects in education, health care, workplace, and interior design.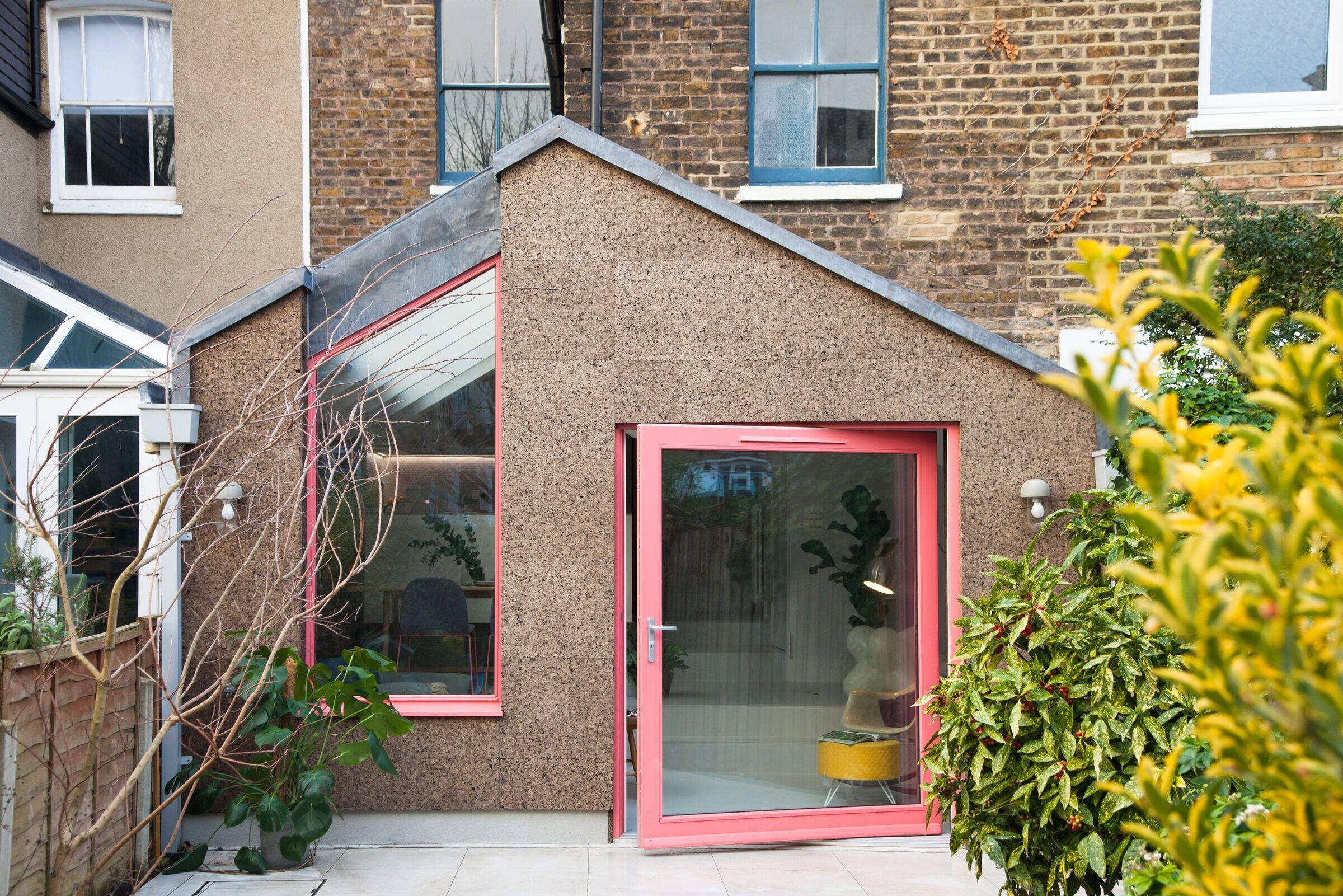 A cancer diagnosis — and recovery — inspired architects Nimi Attanayake and Tim O'Callaghan to found nimtim architects in 2014, hoping to create a practice that would be supportive of everyone they worked with. Since then, the firm has garnered international attention for their playful projects with strategic pops of color and thoughtful use of space. nimtim architects are especially focused on residential projects that strengthen and energize their inhabitants.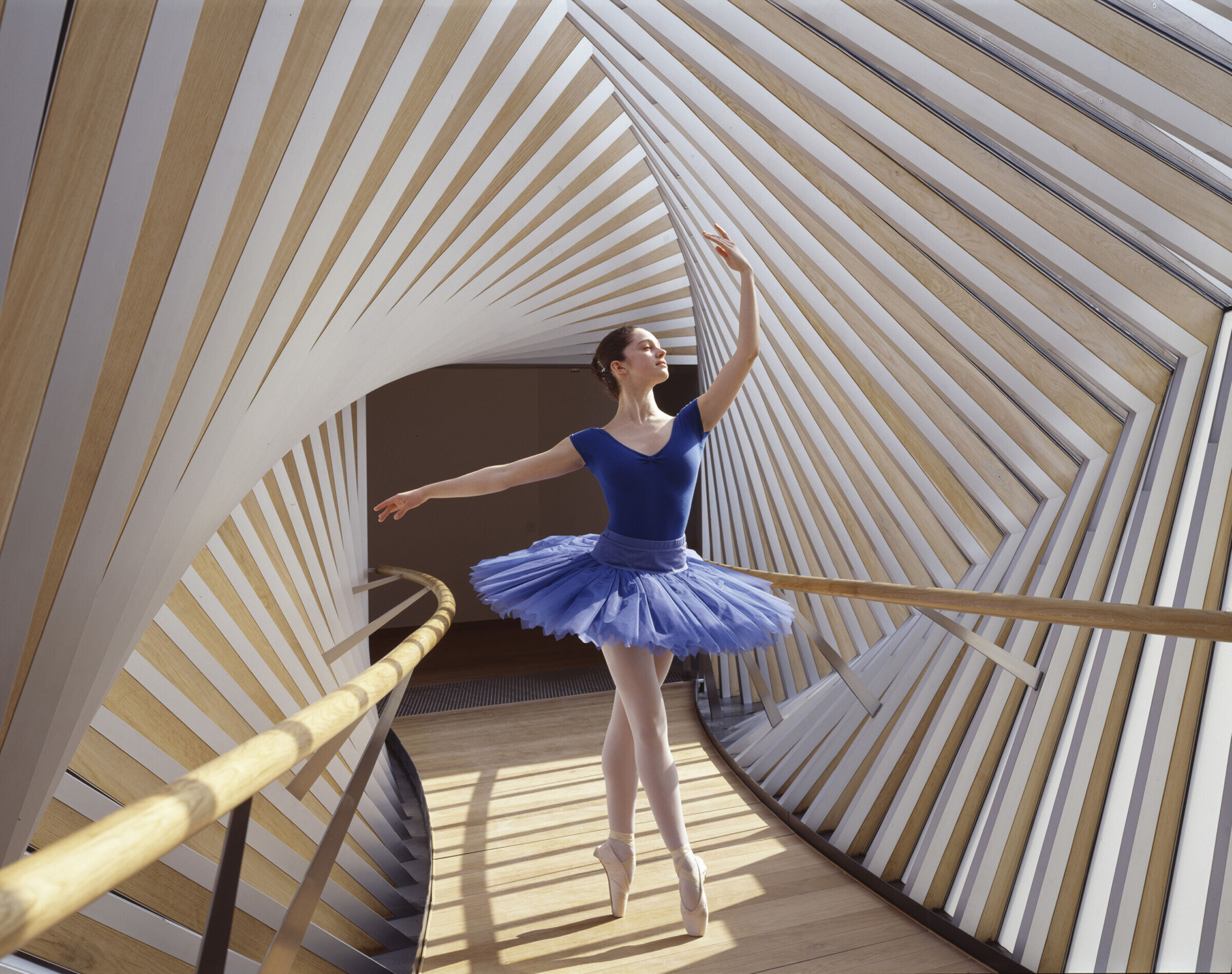 WilkinsonEyre was established in 1999, when Jim Eyre became a partner in the firm Chris Wilkinson had founded in 1983. Decades of experience ground the founders, who collaborate with 12 directors on projects in London and around the world. Working in sports, infrastructure, education, workplace, residential, and more, the firm is guided in building bold and intelligent architecture. The firm received back-to-back RIBA Stirling Prizes, in 2001 and 2002. Over the years, WilkinsonEyre has earned over 400 awards and commendations.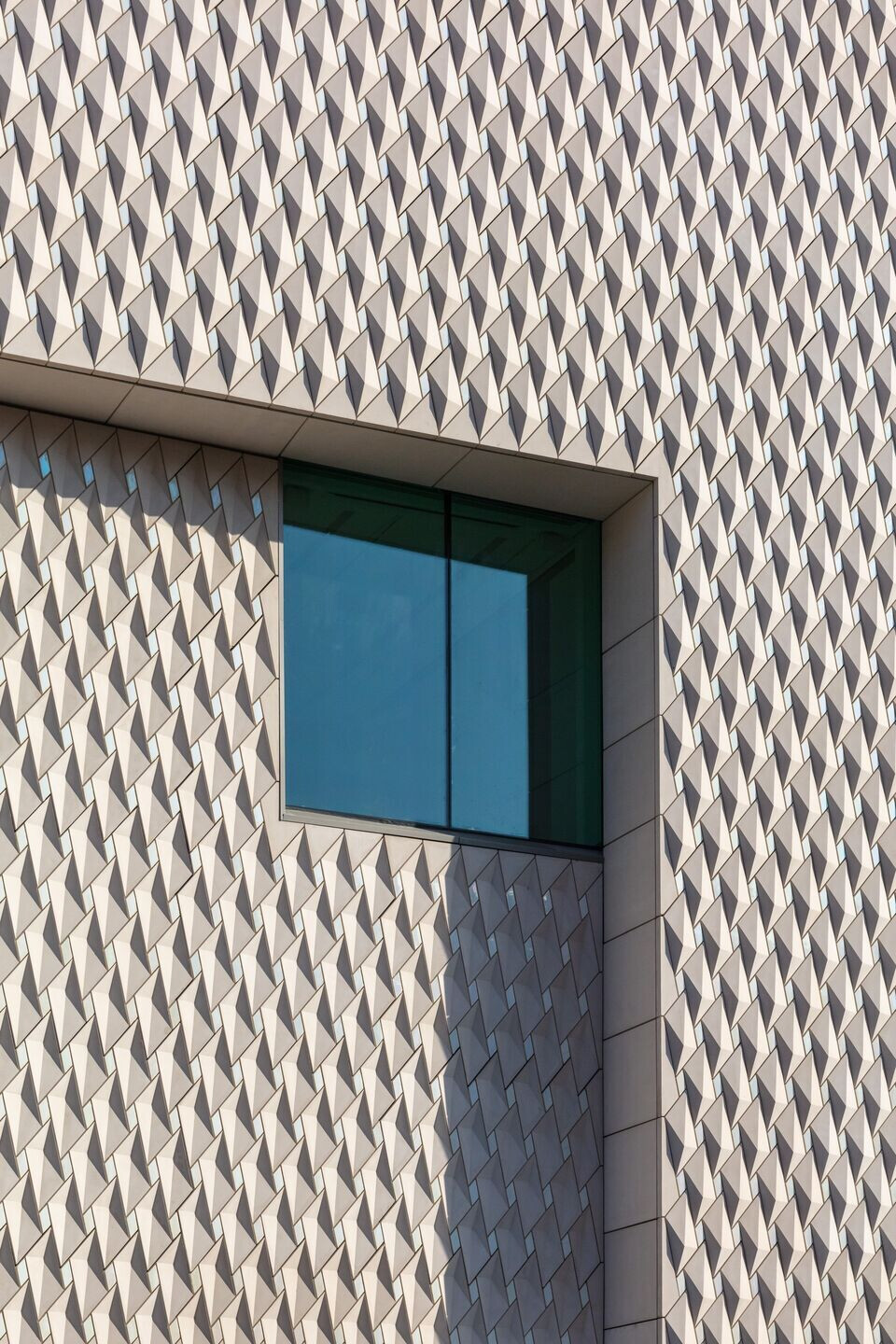 Sir Nicholas Grimshaw established the practice in 1980. In 2007, the firm became a partnership. Currently 650 professionals speaking 42 languages work out of seven offices, including London, Melbourne, and Los Angeles. Grimshaw has been honored with over 200 awards, including RIBA Building of the Year, AIA Honor Awards, and the AJ100 International Practice of the Year. Projects are in multiple sectors including aviation, education, residential, industrial design, and infrastructure.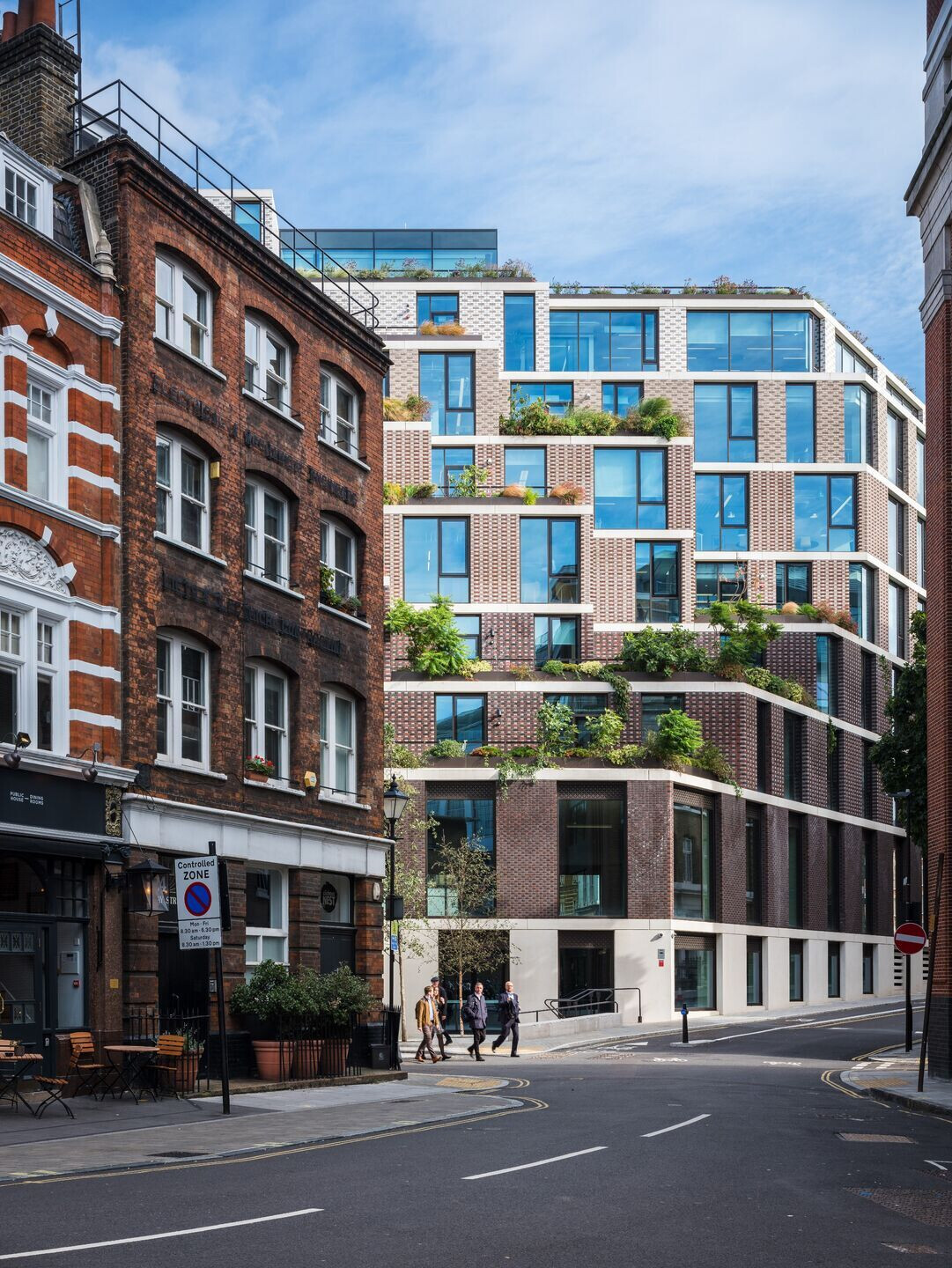 Led by Executive Directors Simon Allford, Jonathan Hall, Paul Monaghan, and Peter Morris, the firm is now 500 employee-owners. Practicing for over 30 years, Allford Hall Monaghan Morris has worked around the world from Oklahoma City, U.S., to the University of Amsterdam. In London, they have imagined workplaces for Google, a development in the former EMI record company, and the masterplan for Television Centre.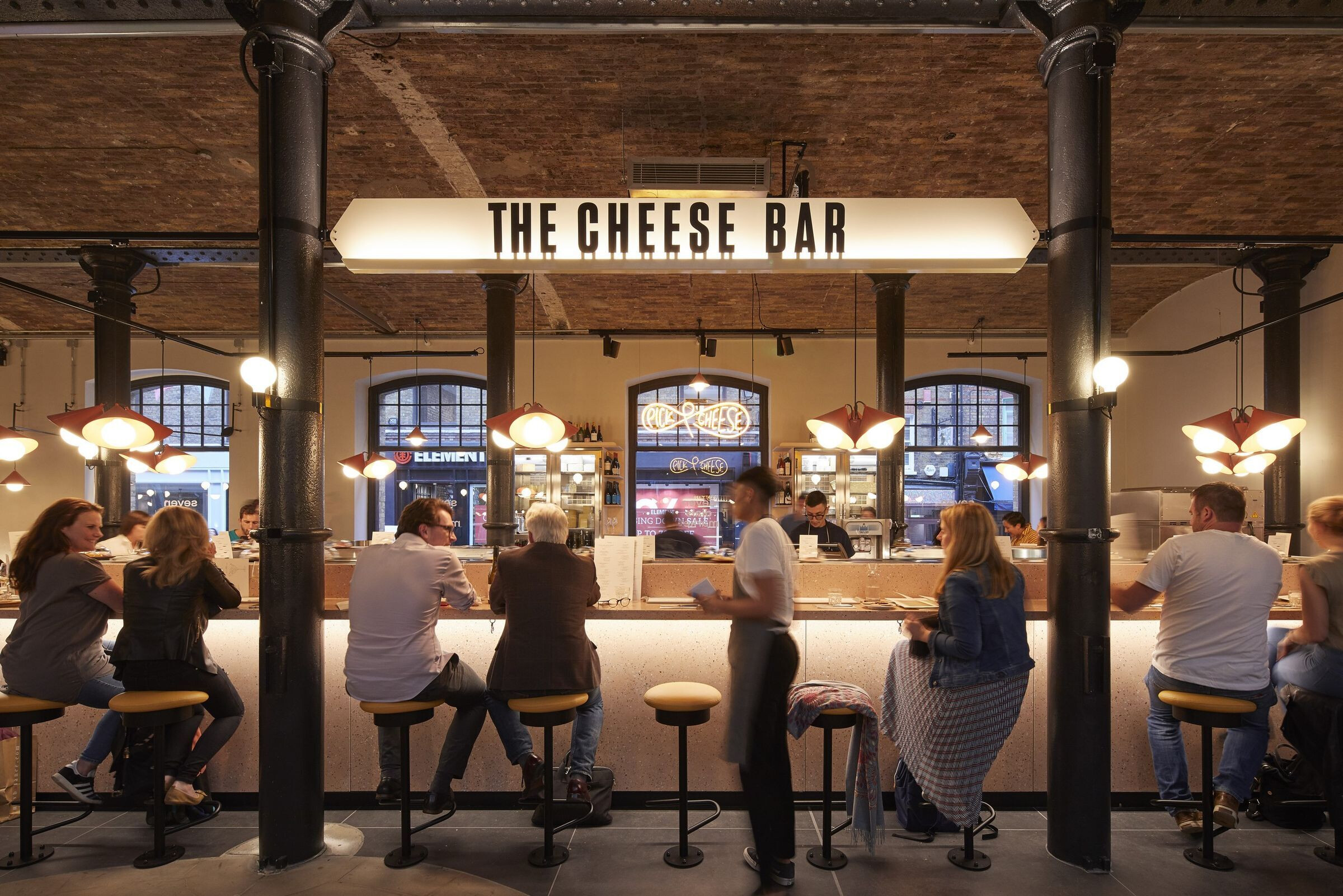 Mike Stiff and Andy Trevillion established the firm in the early 1980's. Currently based in London with a staff of over 60, Stiff + Trevillion works throughout London — but also in the UK and around the world. Ground-up buildings are a specialty, as are residential and restaurant interiors. The award-winning firm was recently awarded BD Office Architect of the Year. They recently renovated a 1930's London building into 10 rentable office floors, carefully considering the existing features while creating a contemporary space.



Founded in 2010 by Ben Adams, the London-based firm now includes dozens of professionals. BAA is known for thoughtful reconfigurations of existing buildings, respecting current structures while creating something new. The practice works on offices, mixed-use buildings, residences, and hospitality projects.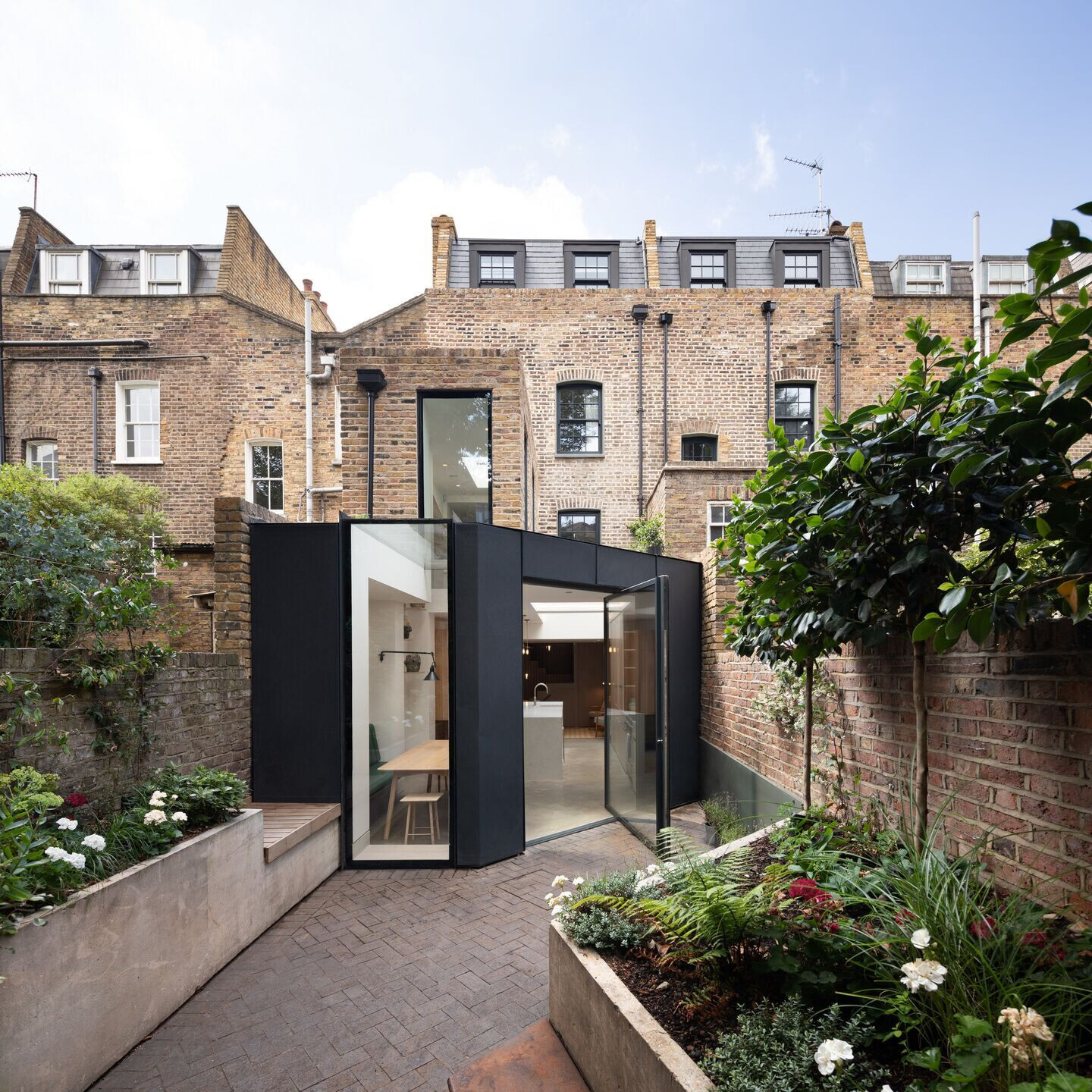 The architect-led design-build company was founded in 2009 by Joe Fraher and Lizzie Webster. Fraher & Findlay is now an award-winning firm with unique expertise to guide and streamline projects, especially in complex environments. They work in both residential and commercial projects and are consistently thoughtful and rigorous. The company also offers follow-up management services, aiming to function like an in-house property manager at less cost.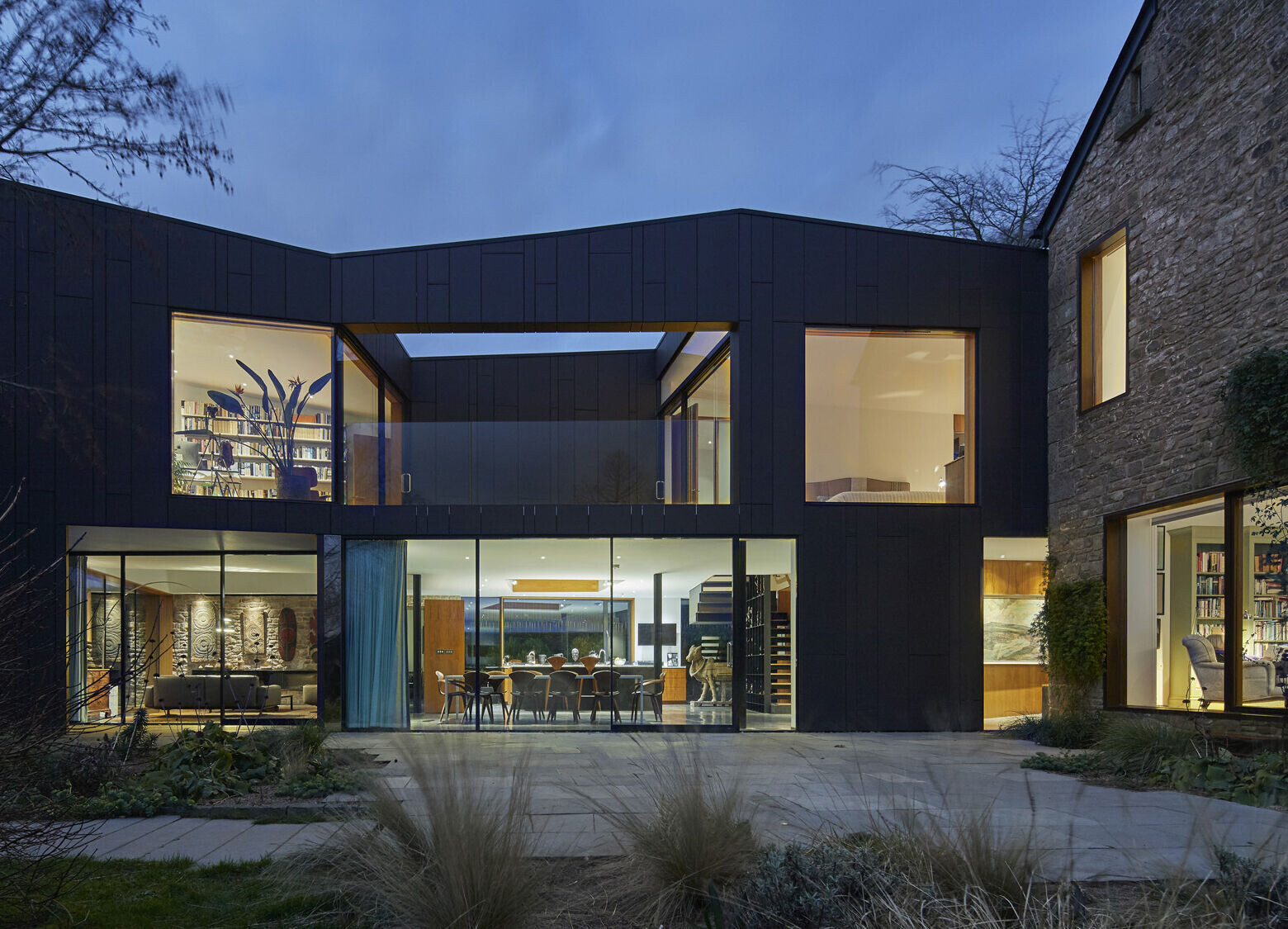 Alison Brooks founded the firm in 1996, and it has since won over 70 awards. It is the only UK-based practice to have won the RIBA Stirling Prize, the Manser Medal, and the Stephen Lawrence Prize. The firm works in education, culture, residential, mixed-use, health, and more. Brooks leads the practice with a special devotion to housing design, believing it to be the most important function of architecture.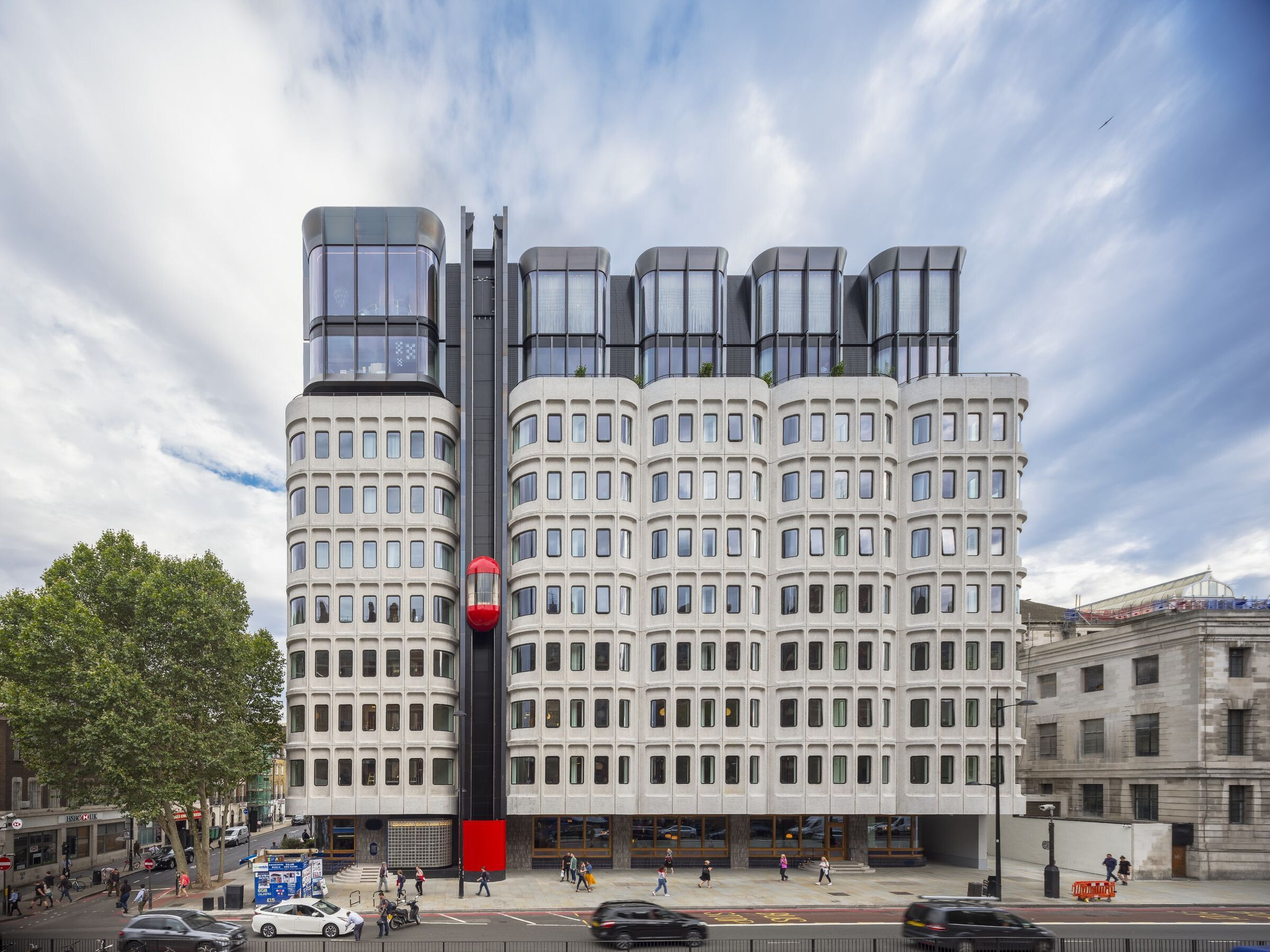 Orms was founded in 1984 by Oliver Richards, and it is now led, with Richards, by John McRae, Richard Keating, and Colin McColl. Orms has a focused expertise on workplaces. At the Relay Building in London, the firm inserted a train replica to function as a communal break-out area. The design of their own office, also in London, focused on collaboration and communication while telegraphing their brand and highlighting images of past projects.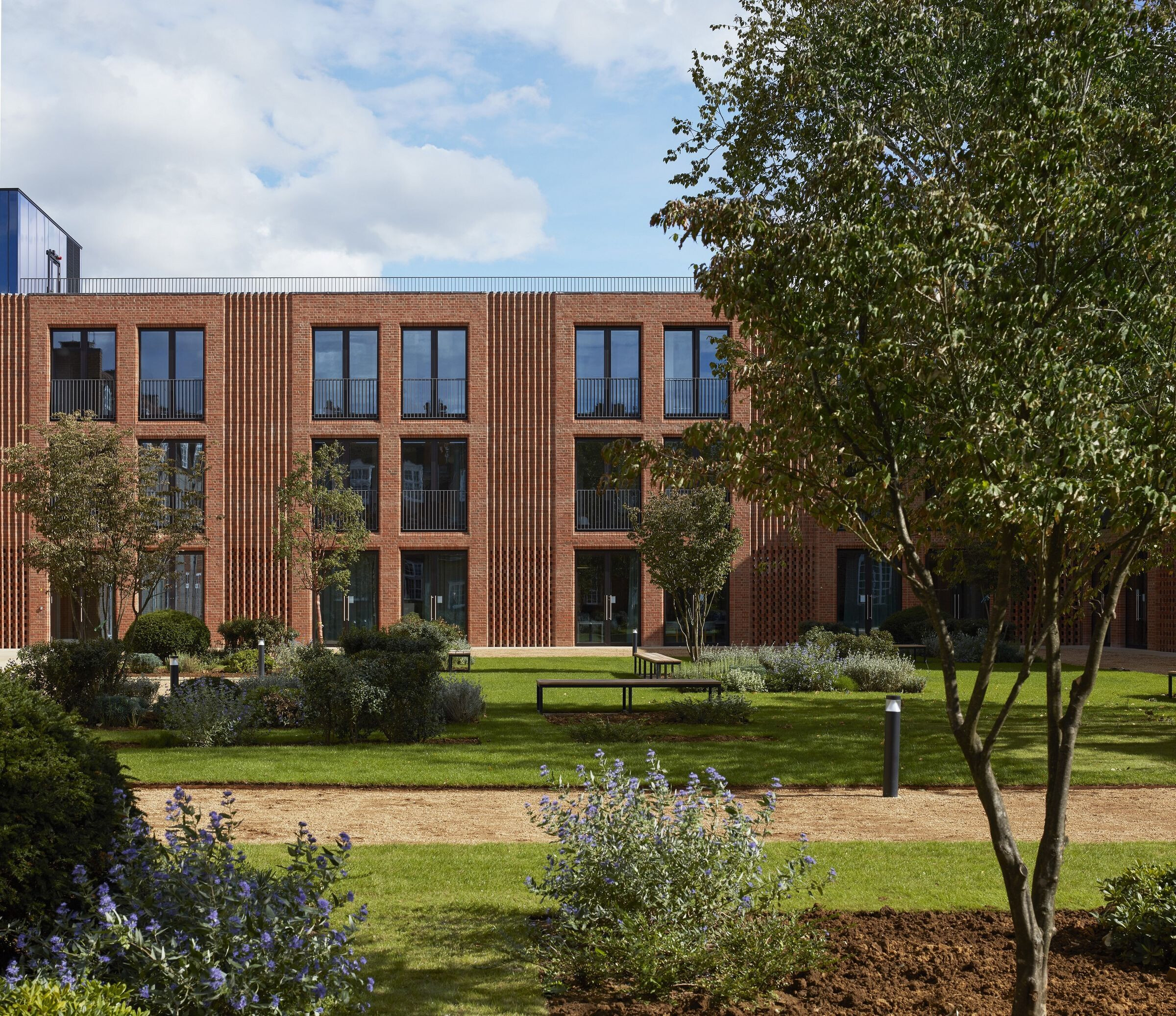 Recently celebrating their 25th anniversary, Walters & Cohen Architects was established in 1994 by Michál Cohen and Cindy Walters. The firm's numerous awards include the inaugural AJ Woman Architect of the Year Award (and they have since judged the award). The practice develops residential, education, commercial, and hospitality projects. In 2003, they created health and well-being facilities in the basement vaults of Sir John Soane's Bank of England. More recently, they designed the serene Vajrasana Buddhist Retreat Centre in Suffolk, England.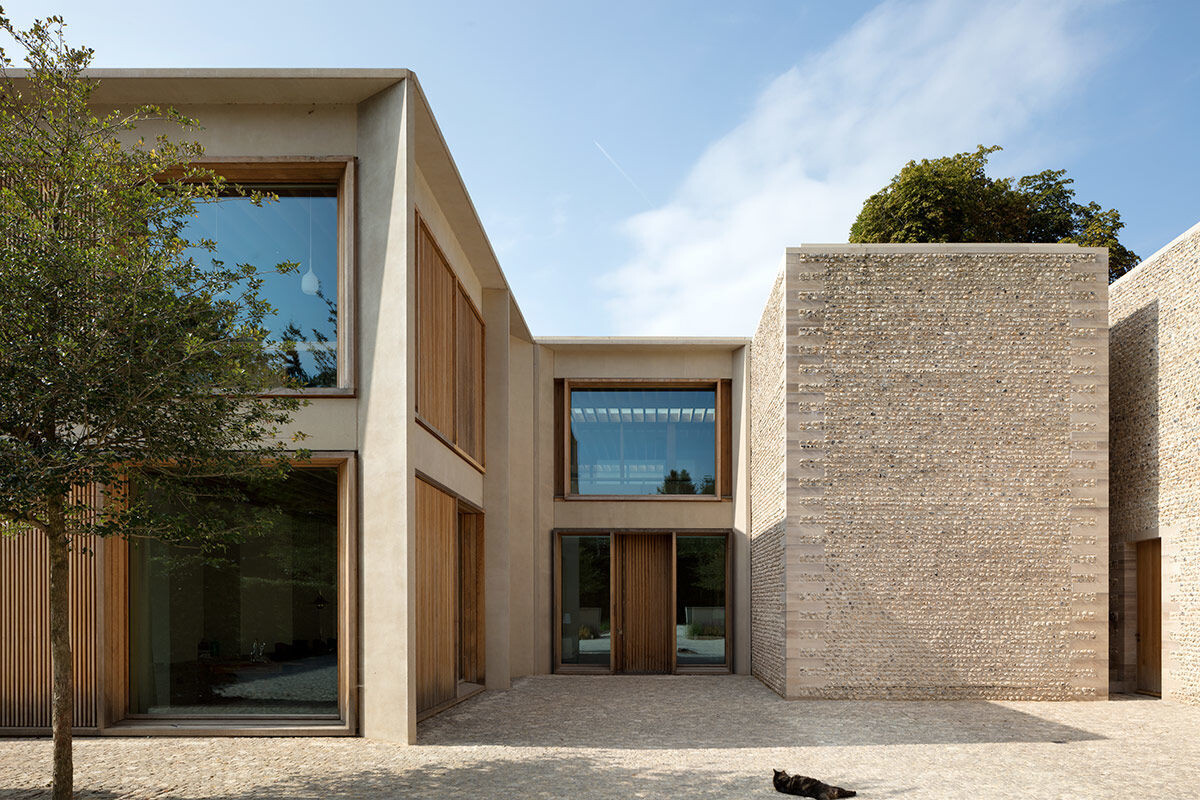 Niall McLaughlin founded his eponymous firm in 1991. The London-based practice is now a team of over a dozen architects, including associates who help lead projects and development. They work on a range of projects from schools, community buildings, and residential homes. The award-winning firm was recently honored for their work on Magdalene College Library in Cambridge, which focused on honoring the existing college while celebrating the library's function.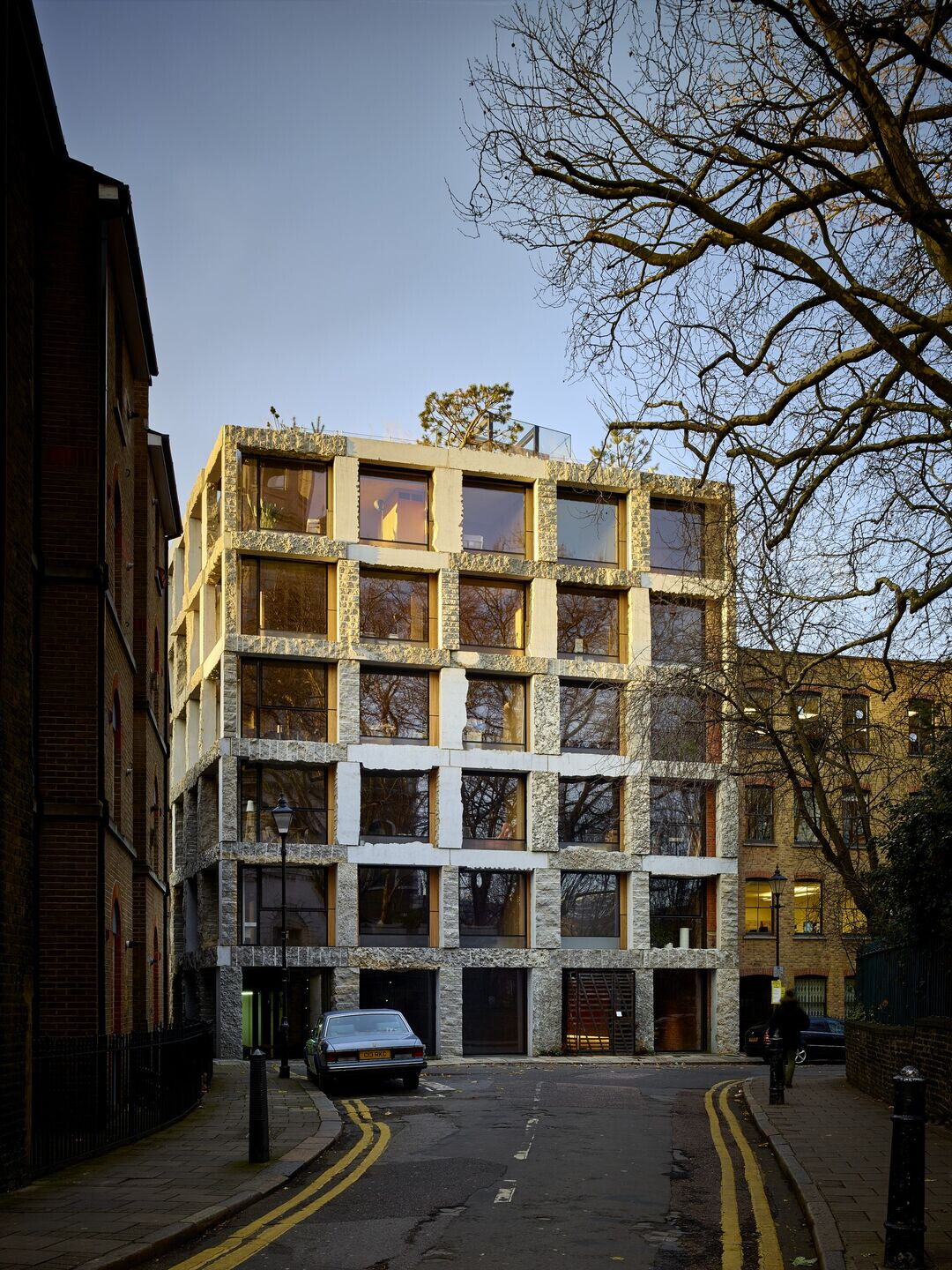 Formerly Amin Taha Architects, the London-based practice was established in 2003. Still led by Amin Taha, the firm is currently an Employee Ownership Trust. GROUPWORK's projects include mixed-use, residential, civic, and infrastructure. The first work by the firm — an innovative brick residence at Barretts Grove in London — received RIBA National Awards and was shortlisted for the RIBA Stirling Prize in 2017.



Chris Dyson started his architecture firm in 2004. Since then, CDA has worked in the United Kingdom, as well as across Europe and Asia. The award-winning practice works out of a renovated pub in a historic part of London. They recently designed a 2-story café and events space for London's Crystal Palace Park, thoughtfully considering site and context.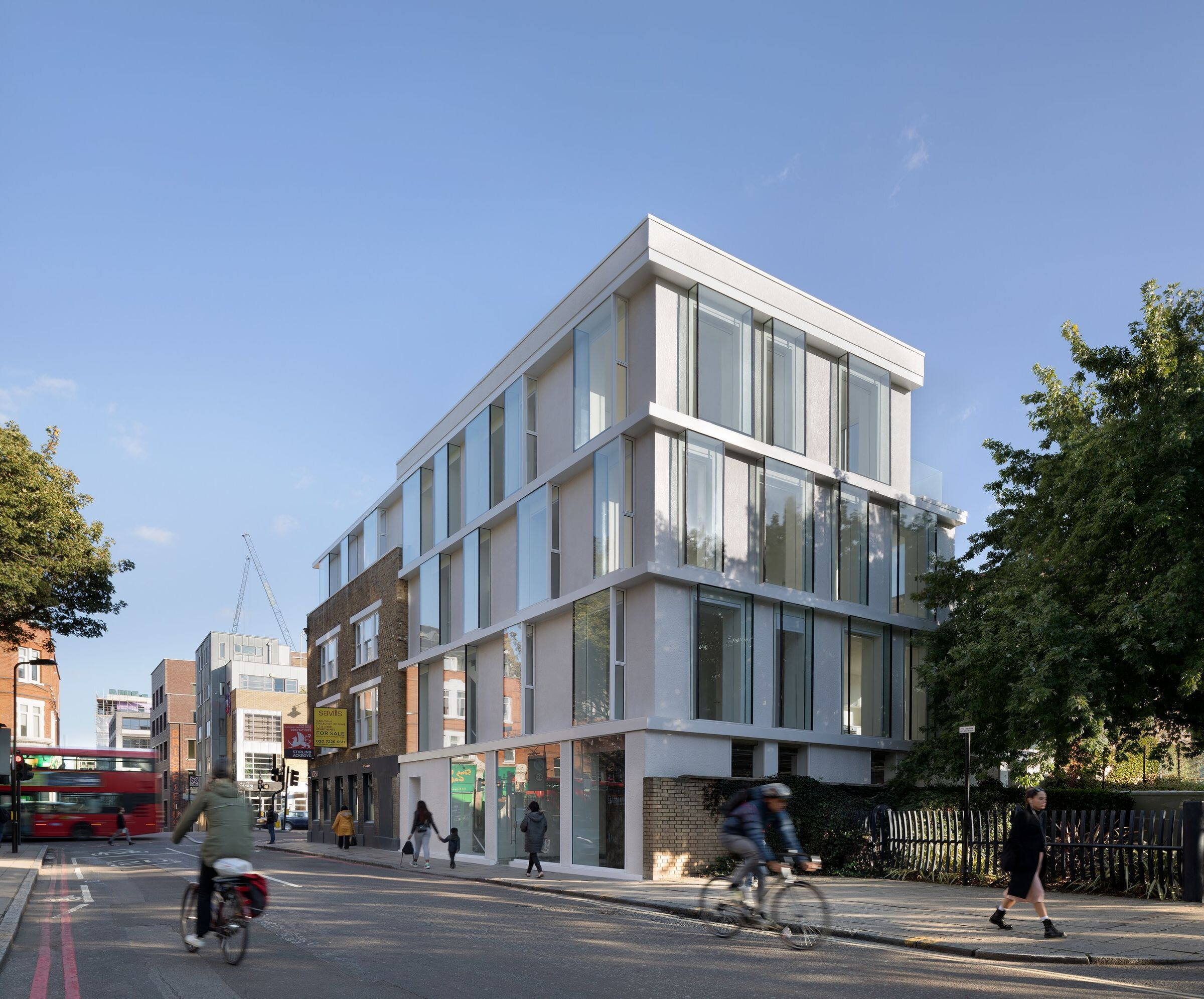 Founded by Michel Da Costa Goncalves and Amrita Mahindroo, DROO Architecture works worldwide from offices in London and Paris. With an emphasis on building community and respecting the environment, the firm's focus includes research on cities. They participate in events, including the London Design Festival, and have been published internationally. Working across sectors, their projects include the Town Hall Hotel in London and the East Ville Bangkok department store.
The selection curated by the Archello editorial team is based on a mixture of the amount of featured projects and the views they generated. For a more comprehensive list of London architects you can take a look here.