Arguably the center of America's West Coast, Los Angeles is home to hundreds of architecture and design firms. We took a look at the leading practices, from emerging studios to established international firms. These 25 top offices are designing California and the world, leading the way intellectually and creatively. Their projects are in every sector, from residential and installation to government and institutional. From locally focused offices to international powerhouses, we found architects and designers who are dedicated to rigorous, thoughtful, and responsible work. The practices are focused on sustainability and social responsibility, as well as a dedication to meeting client needs. Taken together, these firms are breaking new ground, moving toward innovation, and helping to build the world.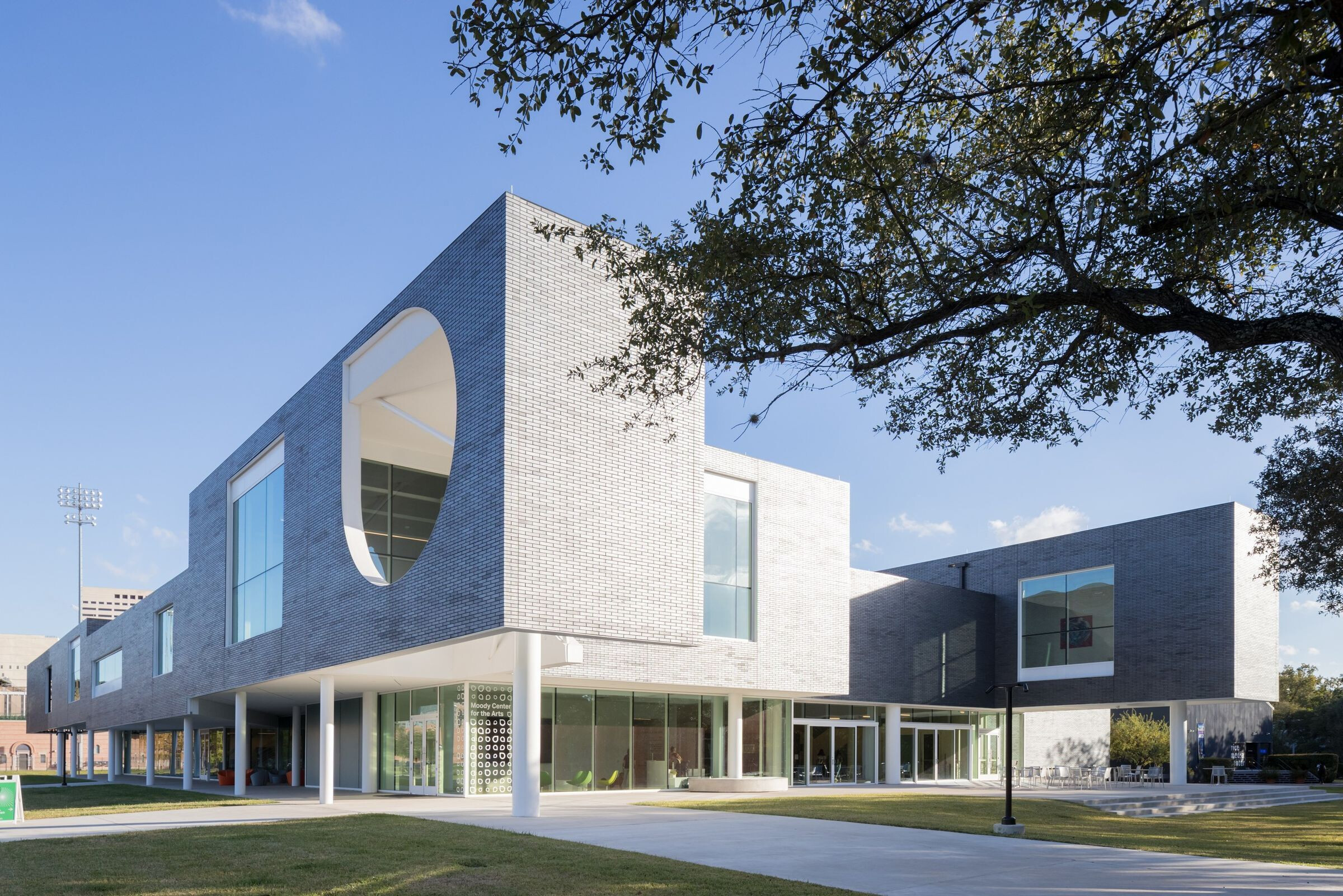 1. Michael Maltzan Architecture
Founded in 1995 by architect Michael Maltzan, the studio's work has been internationally recognized with awards, inclusion in exhibitions, and extensive press coverage. Throughout their projects, the firm works to enhance the public realm and shape how users interact with the built environment. Projects include exhibition design, residences, offices and retail projects, and cultural centers.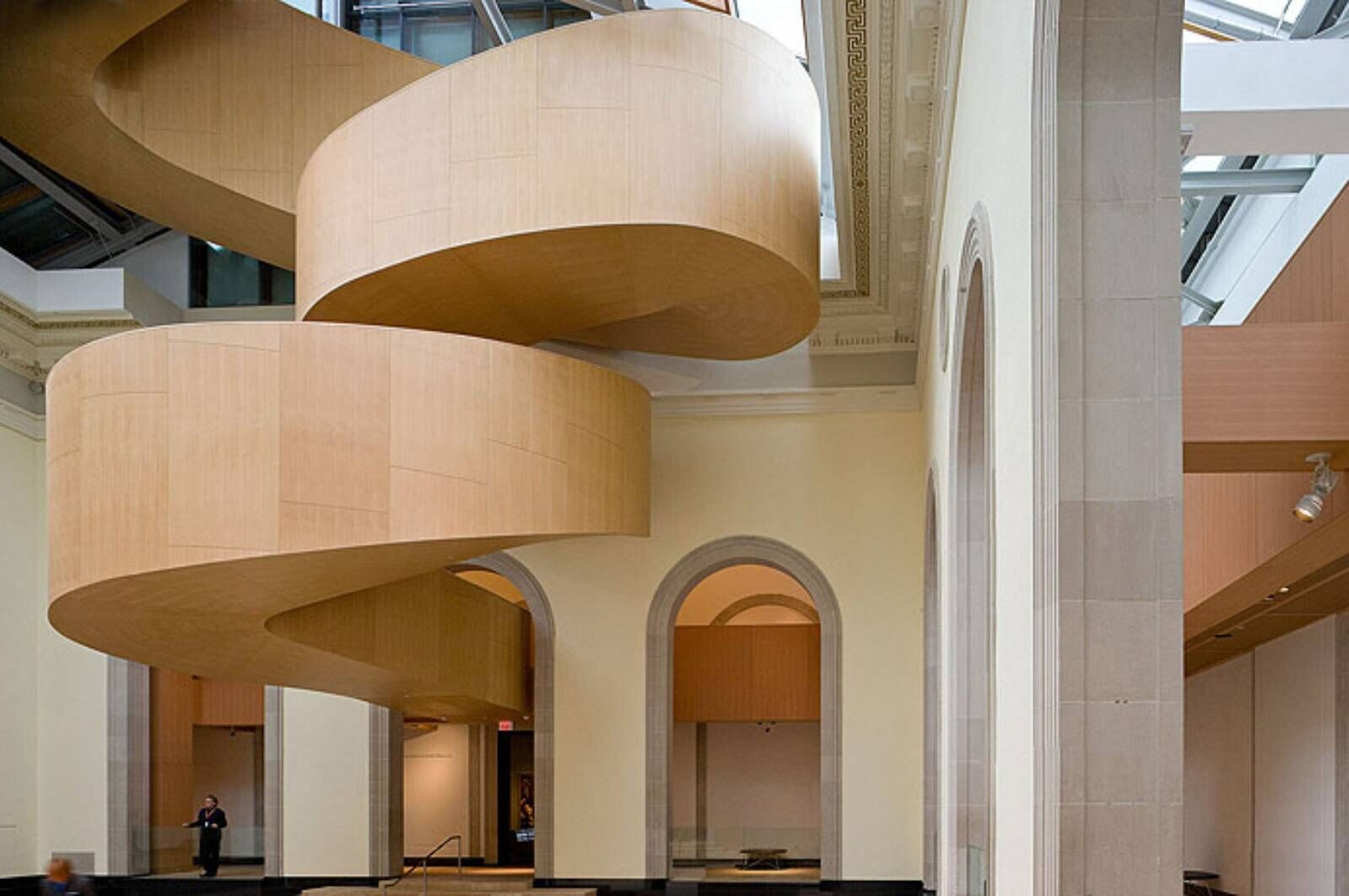 The practice was originally founded by Frank Gehry in 1962 — and expanded in 2001 into Gehry Partners. Every project is led by Gehry, working alongside partners John Bowers, Jennifer Ehrman, Berta Gehry, Meaghan Lloyd, David Nam, Tensho Takemori, Laurence Tighe, and Craig Webb. The firm's ground-breaking projects, from the Guggenheim Museum Bilbao to the IAC Building in New York City, are famous around the world.
Founded by Thom Mayne in 1972, the architectural practice is now over 60 professionals working across disciplines. The firm's name — which comes from the Greek work for the process of forming — helps encourage dynamism and evolution in the work. Morphosis works around the world, with dozens of projects completed in the U.S., almost 30 in Europe, and elsewhere.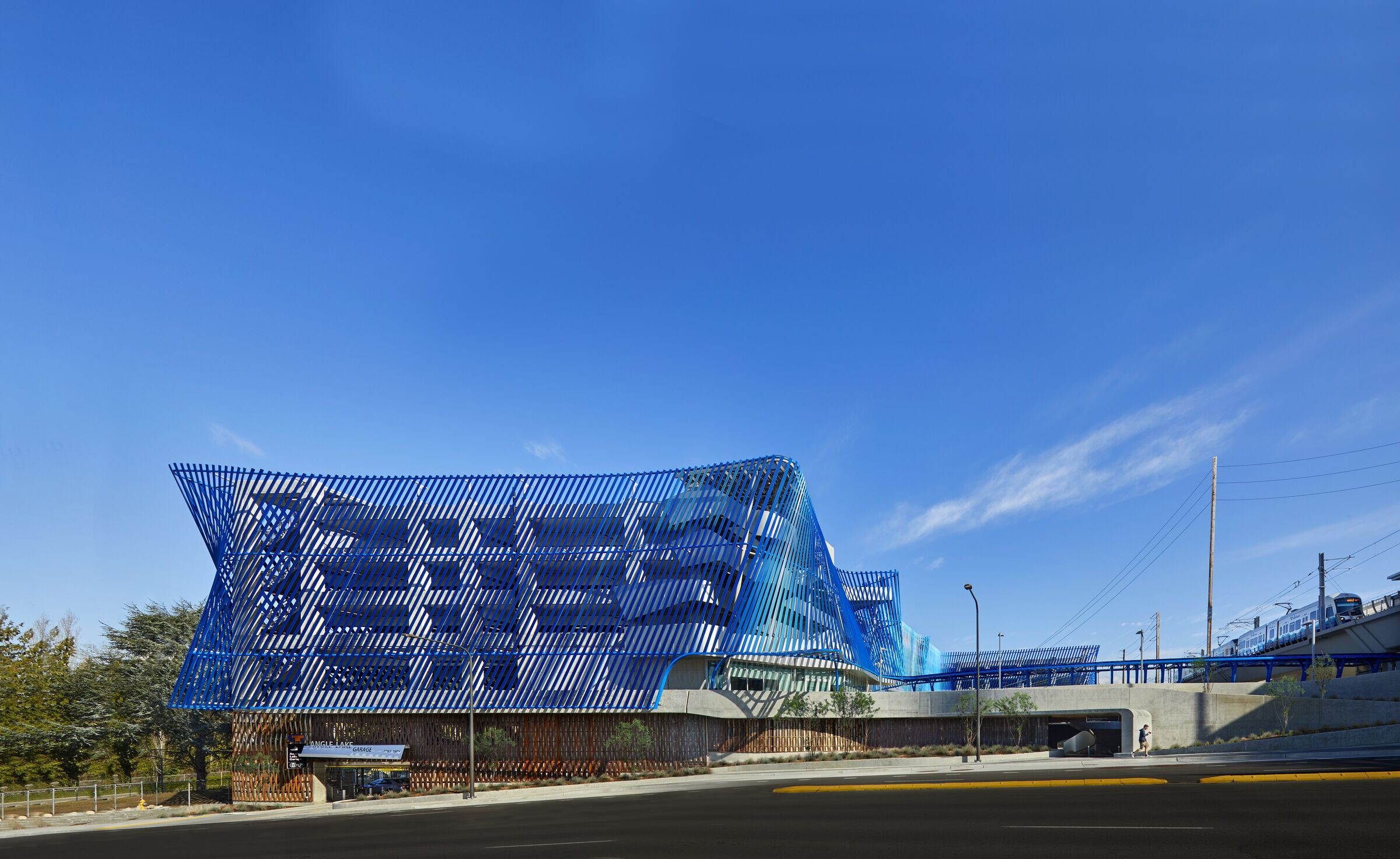 Brooks + Scarpa is the successor firm of Pugh + Scarpa, which was founded in 1991. Today, Lawrence Scarpa and Angela Brooks are principals, participating in each project with Jeffrey Huber. The 30-person firm works internationally on residences, parks and public installations, commercial projects, transportation, and more. Over 100 awards include the Smithsonian Cooper Hewitt National Design Award.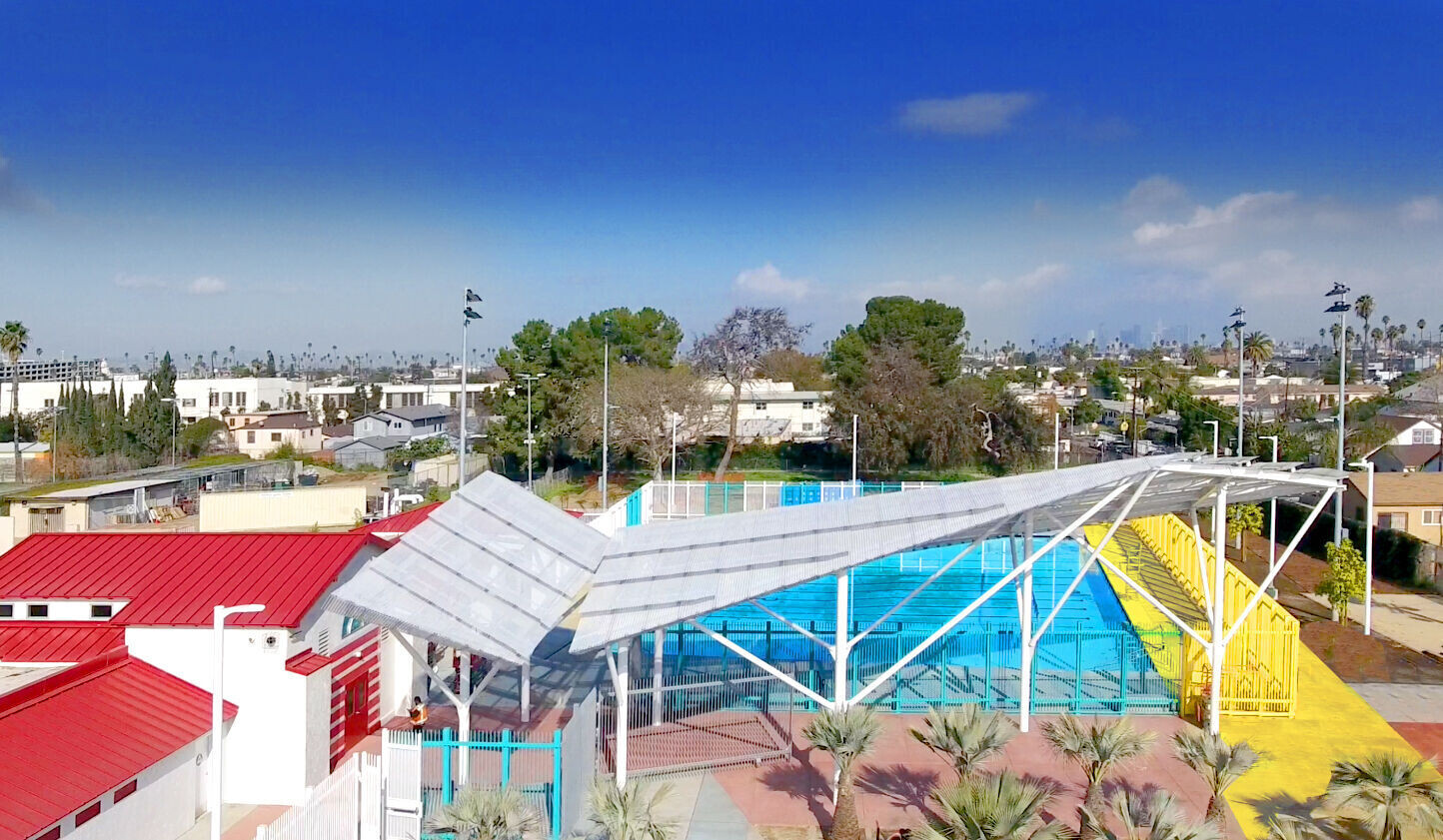 Lehrer Architects (LA) was founded by Michael Lehrer in 1985, not long after he studied at Harvard University. Now led by Lehrer with Partner Nerin Kadribegovic and a senior team, the practice has won over 140 design and sustainability awards, including the AIA Los Angeles Gold Medal. The firm works on a range of projects, including institutional, commercial, residential, and urban design.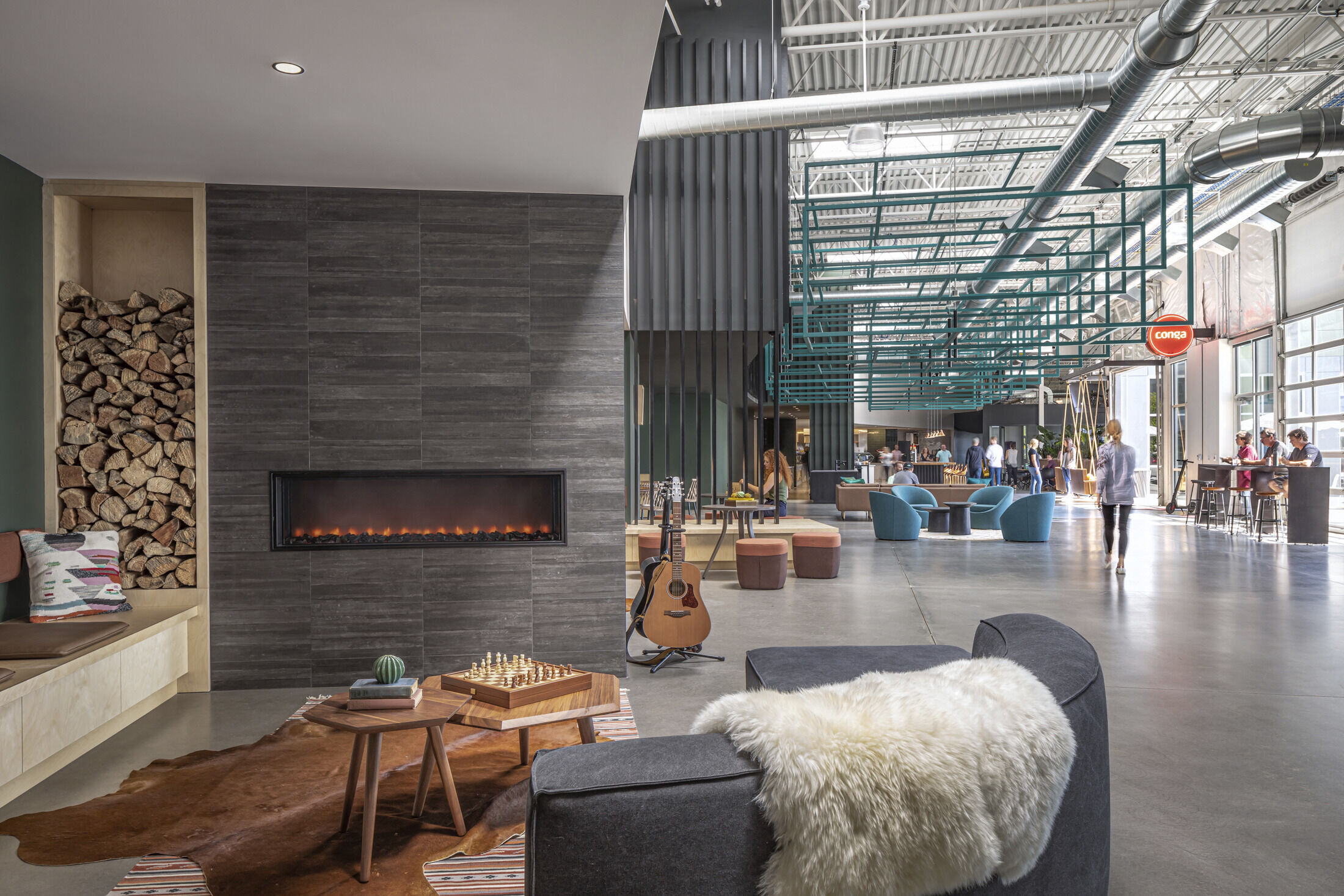 6. DLR Group
Founded in Omaha, Nebraska, in 1966 by architects Irv Dana and Bill Larson with engineer Jim Roubal, DLR Group works out of 30 offices across the U.S. and several international locations. Working to elevate the human experience through good design, the firm works on nearly every sector, including education, workplace, and hospitality. Pamela Touschner is senior principal of the Los Angeles office.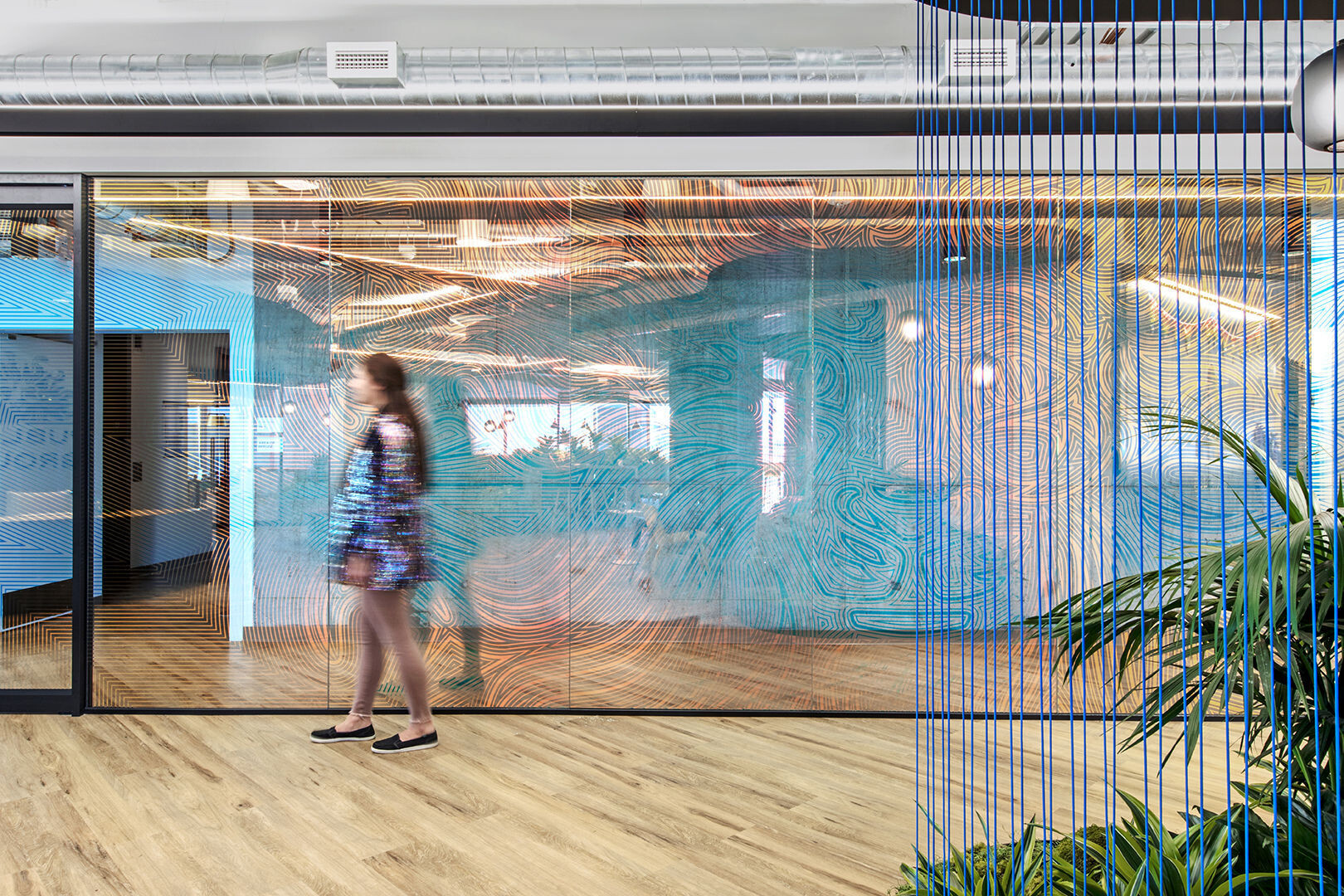 7. Blitz
Led by Principals and Co-founders Melissa Hanley and Seth Hanley, the office in Los Angeles is supplemented by professionals working in San Francisco and Denver. Blitz has been published in over 300 different international publications. With a special expertise in workplace design, clients include Google, Dropbox, and Zillow.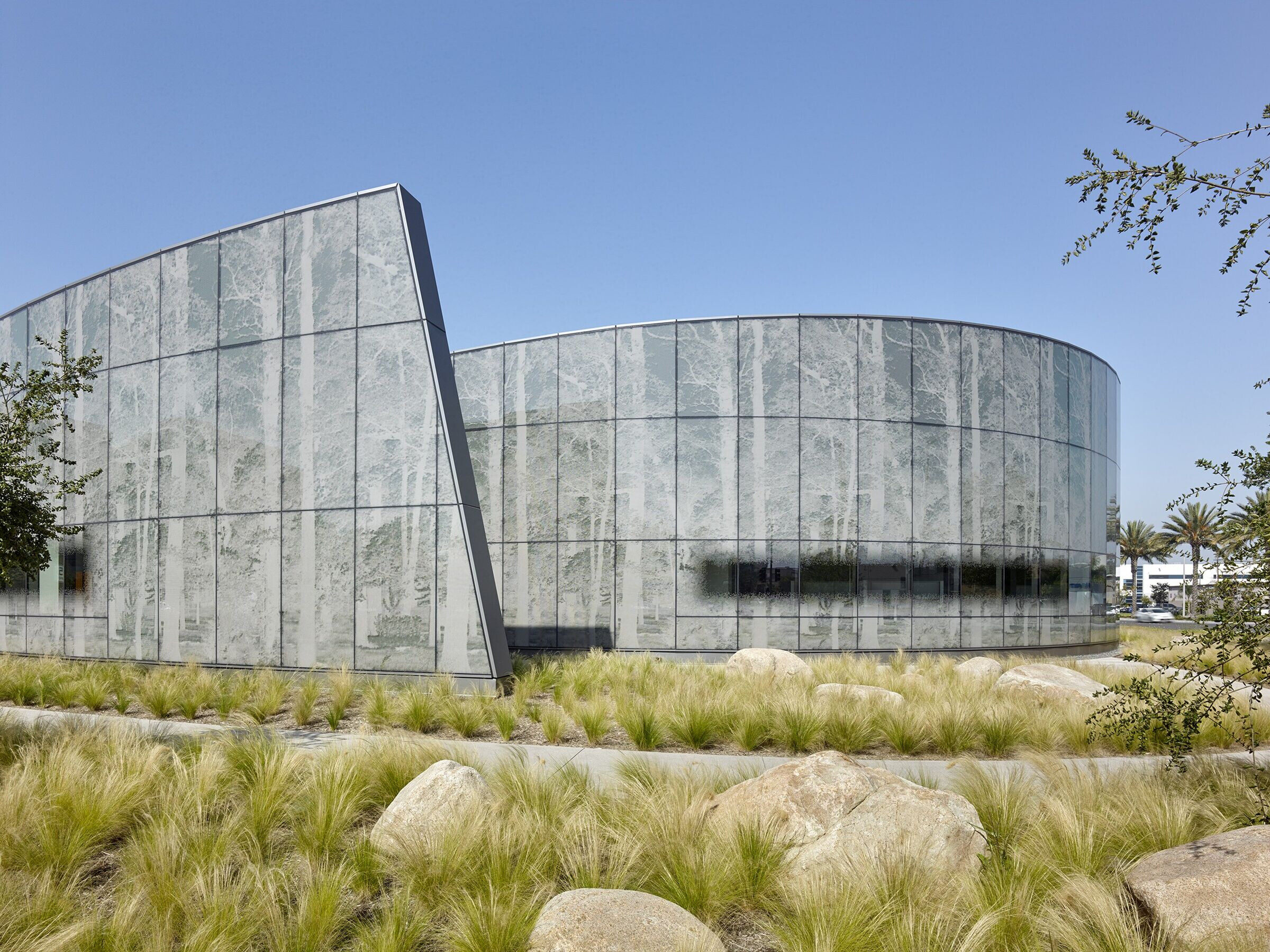 8. Yazdani Studio of Cannon Design
An independent studio of Cannon Design, Yazdani Studio is a laboratory of creative thinkers, including architects, designers, and technicians. Established by designer Mehrdad Yazdani, the studio explores and experiments with architectural forms and ideas. Innovative work includes residential, hospitality, and institutional. International work includes towers in Dubai and a corporation's headquarters in South Korea.
9. Patrick Tighe Architecture
Led by architect Patrick Tighe, the firm is committed to innovative work informed by technology, sustainability, and building innovation. Work includes residential, installation, commercial, and mixed-use projects. Tighe studied at the University of California, Los Angeles, and previously worked with both Frank Gehry and Thom Mayne. His practice has been awarded dozens of design awards, and he has been elevated into the College of Fellows of the American Institute of Architects.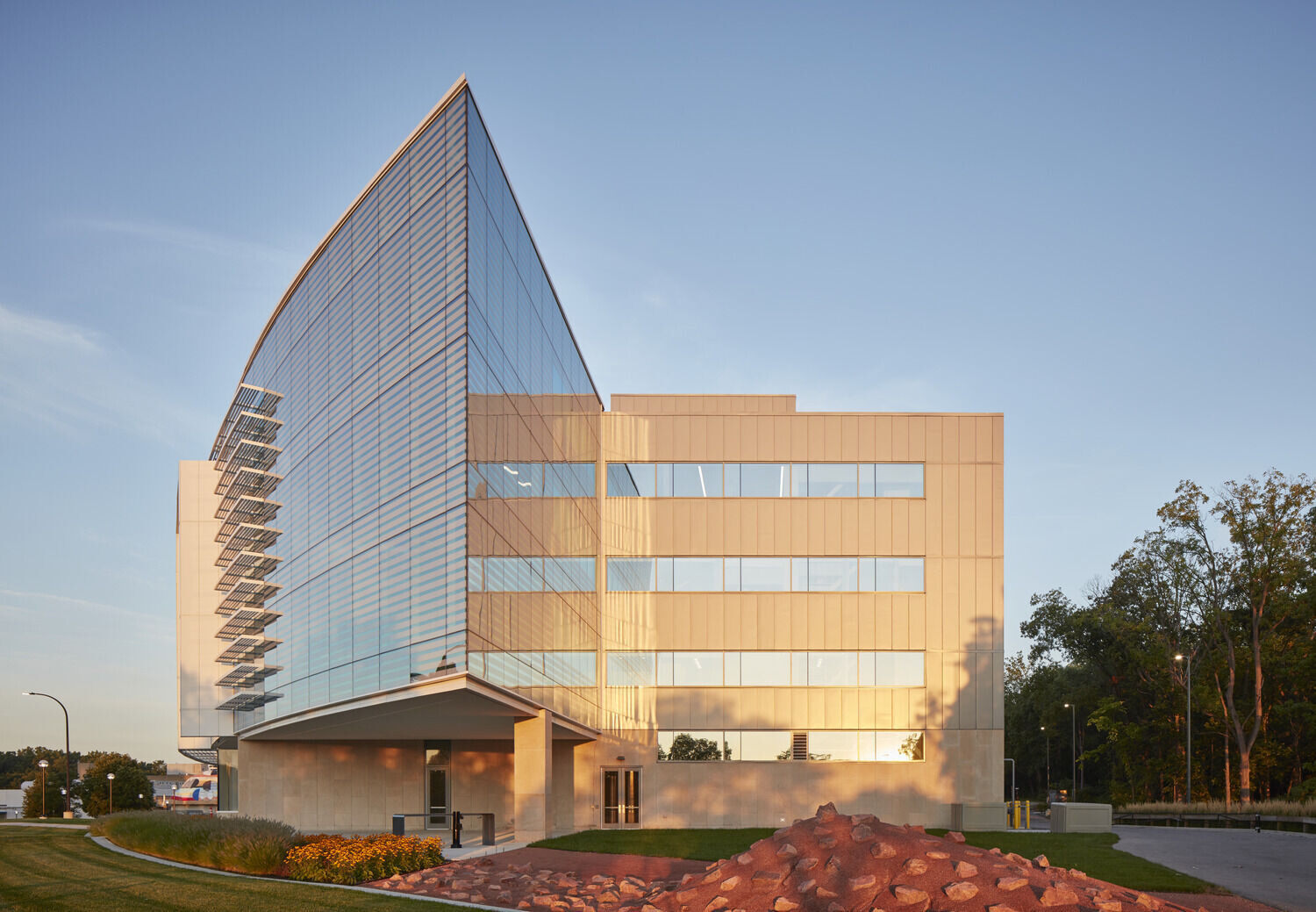 10. HED
At HED, great design is about thinking creatively to overcome challenges and improve real world outcomes. Founded in 1908, the firm holds a long history and reputation for design excellence because all the facets of their services, from architecture, consulting, engineering, and planning, emphasize creating a positive impact for their clients, the community, and the world through responsive, innovative, and sustainable solutions.
Currently, the firm is staffed by over 400 professionals serving a a broad range of markets in eight U.S. offices including Los Angeles, including Boston, Chicago, Dallas, Detroit, San Diego, San Francisco, and Sacramento.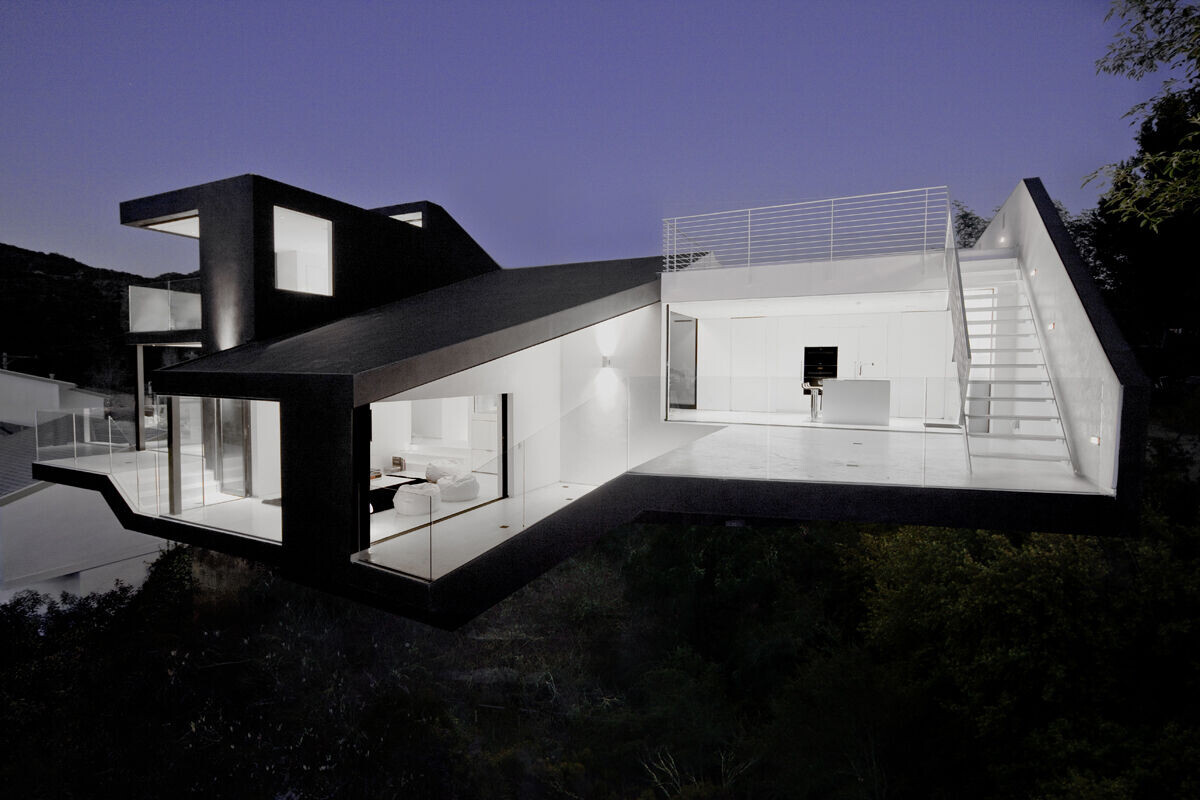 Founded in 2000 by Monika Haefelfinger and the late Austin Kelly, XTEN Architecture is now led by Haefelfinger working with Principal Scott Utterstrom. The international firm has offices in Los Angeles and Sissach, Switzerland. Their projects — melding Swiss precision with LA's experimental spirit — include residences, offices, and hospitality. The firm has been published internationally and won numerous awards, including the Los Angeles Architecture Award.
The architecture firm FreelandBuck was founded in 2010 by Brennan Buck and David Freeland. With offices in both Los Angeles and New York, the practice works in public art, hospitality, residential, and commercial. As well as designing buildings and spaces, FreelandBuck makes objects that include projections and unusual visual effects. In 2019, the firm was a winner of the Architectural League of New York's Emerging Voices Prize.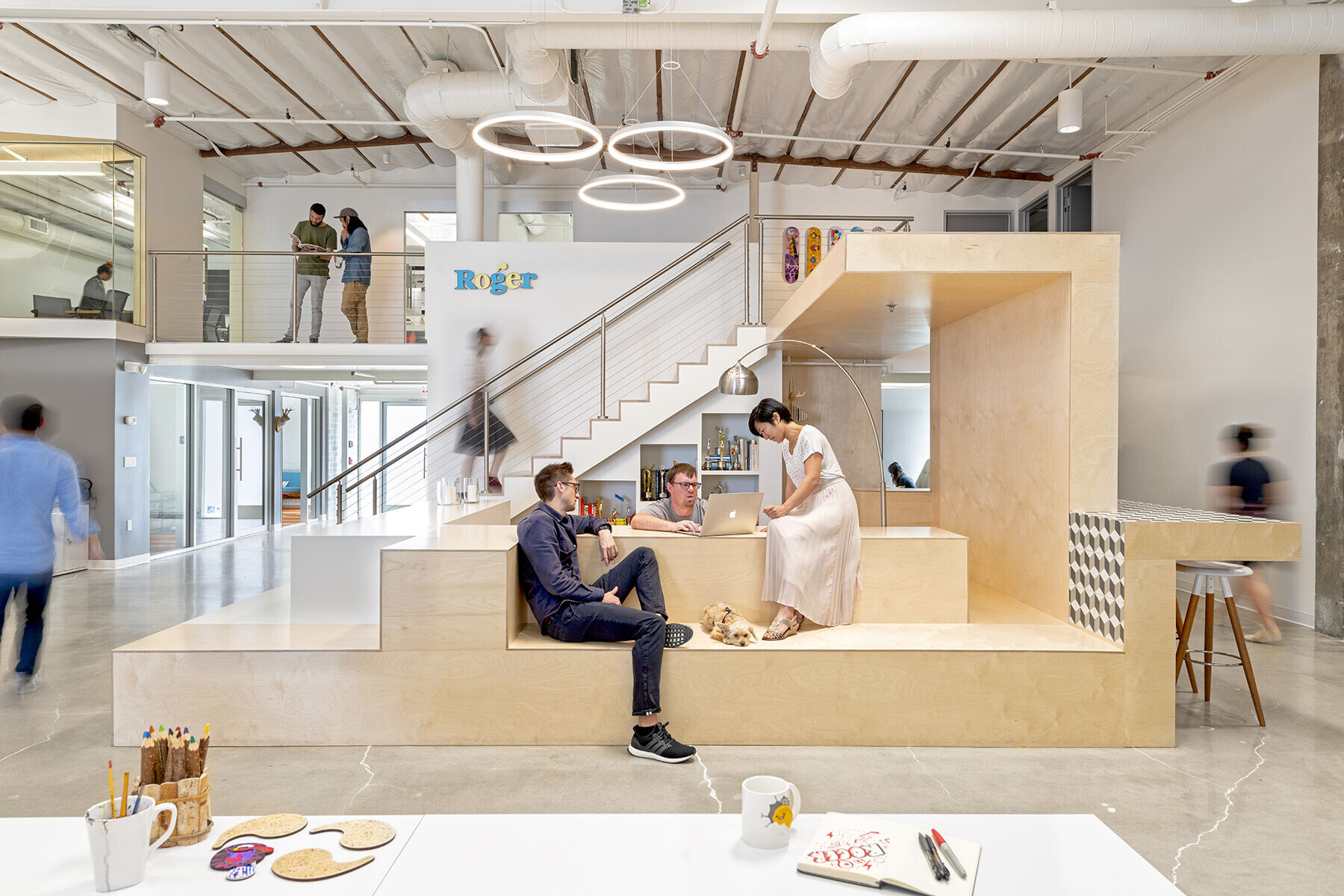 13. CHA:COL
CHA:COL was founded in 2006 by married couple Chinmaya Misra and Apurva Pande. Pande, a licensed architect, previously worked with Frank Gehry. Misra brings extensive design experience to the firm, including at Gensler and the Jerde Partnership. The studio has received awards and extensive media coverage. The main office is in Los Angeles, but in late 2021, CHA:COL opened a second smaller studio in Goa, India.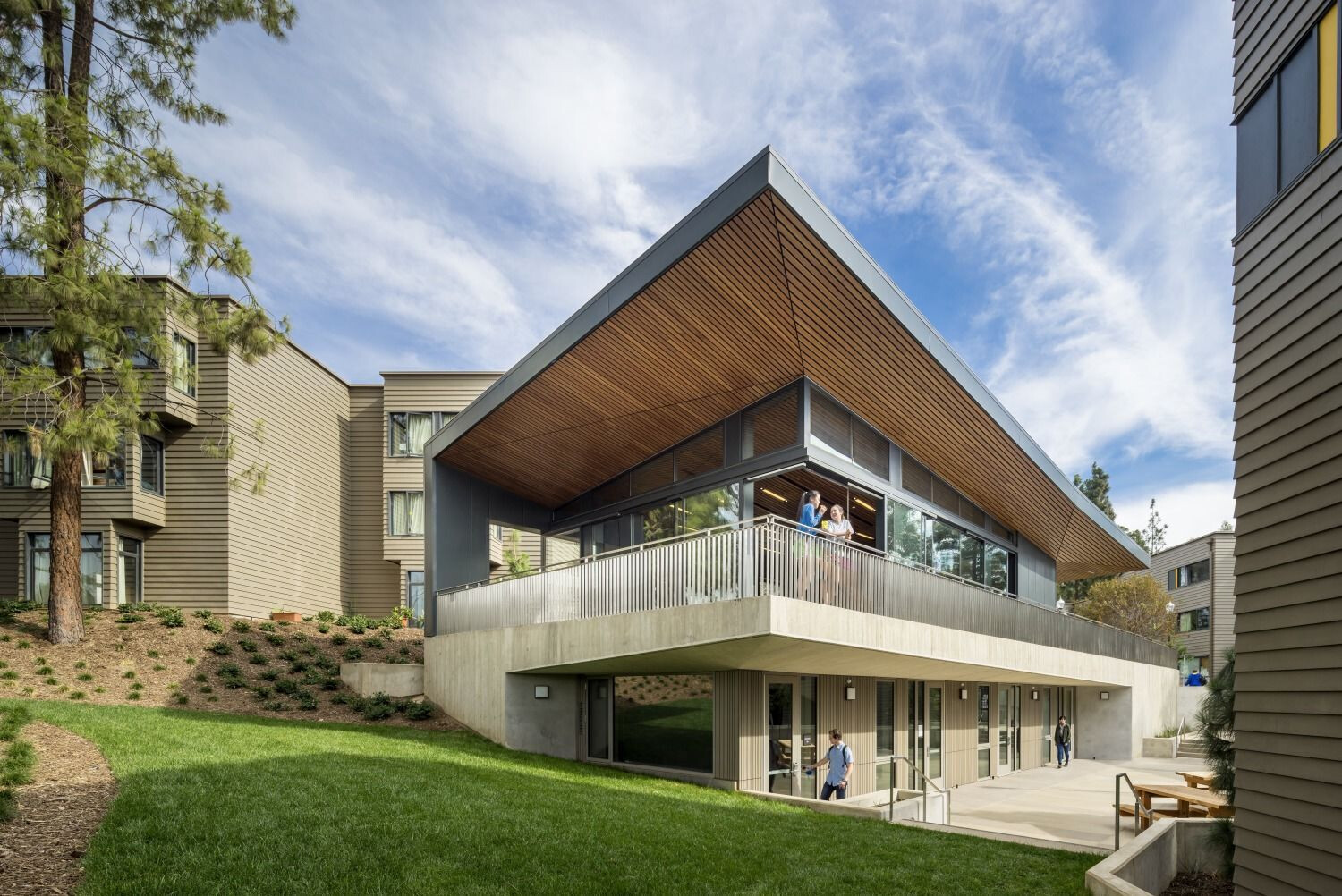 14. Steinberg Hart
Established in 1953 by architect Goodwin Steinberg, his son Rob Steinberg is now chairman of the firm. Managing Partner Simon Ha leads the Los Angeles office. Steinberg Hart has studios elsewhere in California, as well as New York, Austin, and Shanghai. The award-winning firm works across sectors with a focus on education, residential, hospitality, and commercial. Projects are within the United States and on several continents.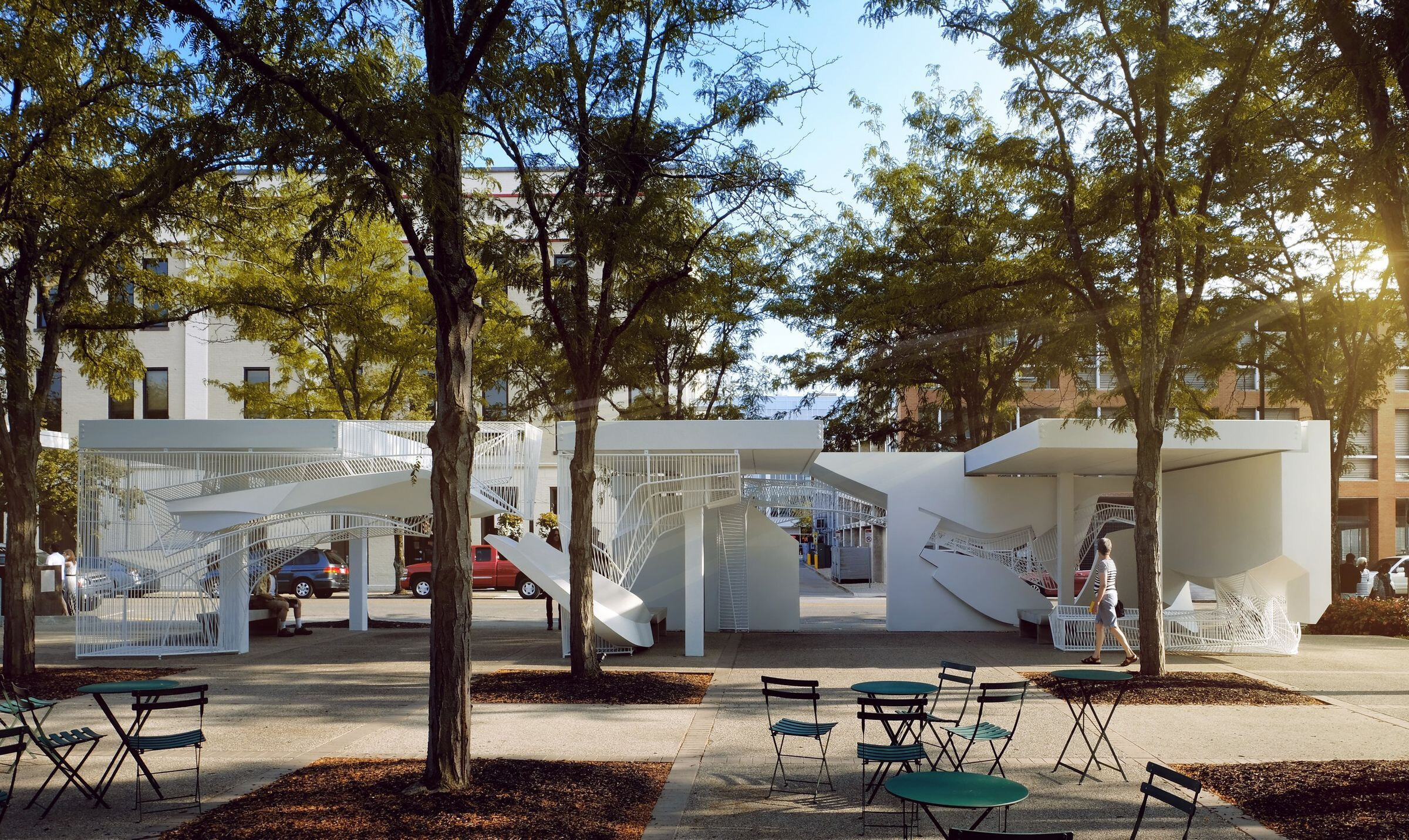 Founded in 2004 by Dwayne Oyler and Jenny Wu, the architecture and design firm is based in Los Angeles but works around the world. Oyler previously worked with Toshiko Mori Architects, while both currently teach at Southern California Institute of Architecture and New York City's Columbia GSAPP. The firm's work includes commercial, residential, institutional, and installations. Awards over the years include the New York Architectural League's Emerging Voices Award.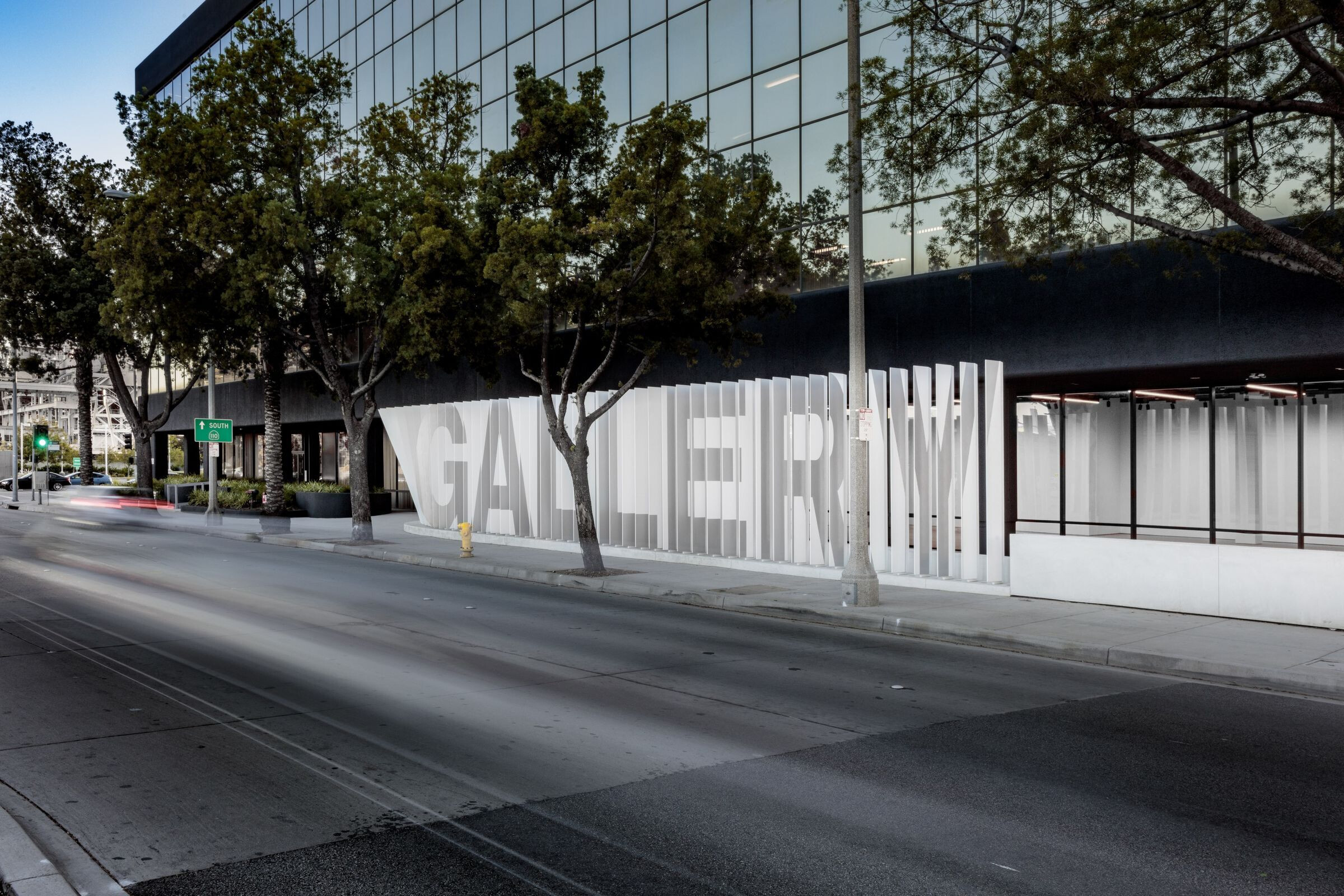 16. Darin Johnstone Architects (djA)
Established in 2004 by architect Darin Johnstone, djA has been extensively published in architecture and design magazines and has won numerous awards. Projects include houses, offices, and educational spaces, including several for ArtCenter in Pasadena. The office in Los Angeles is still led by Johnstone, who also has extensive teaching experience.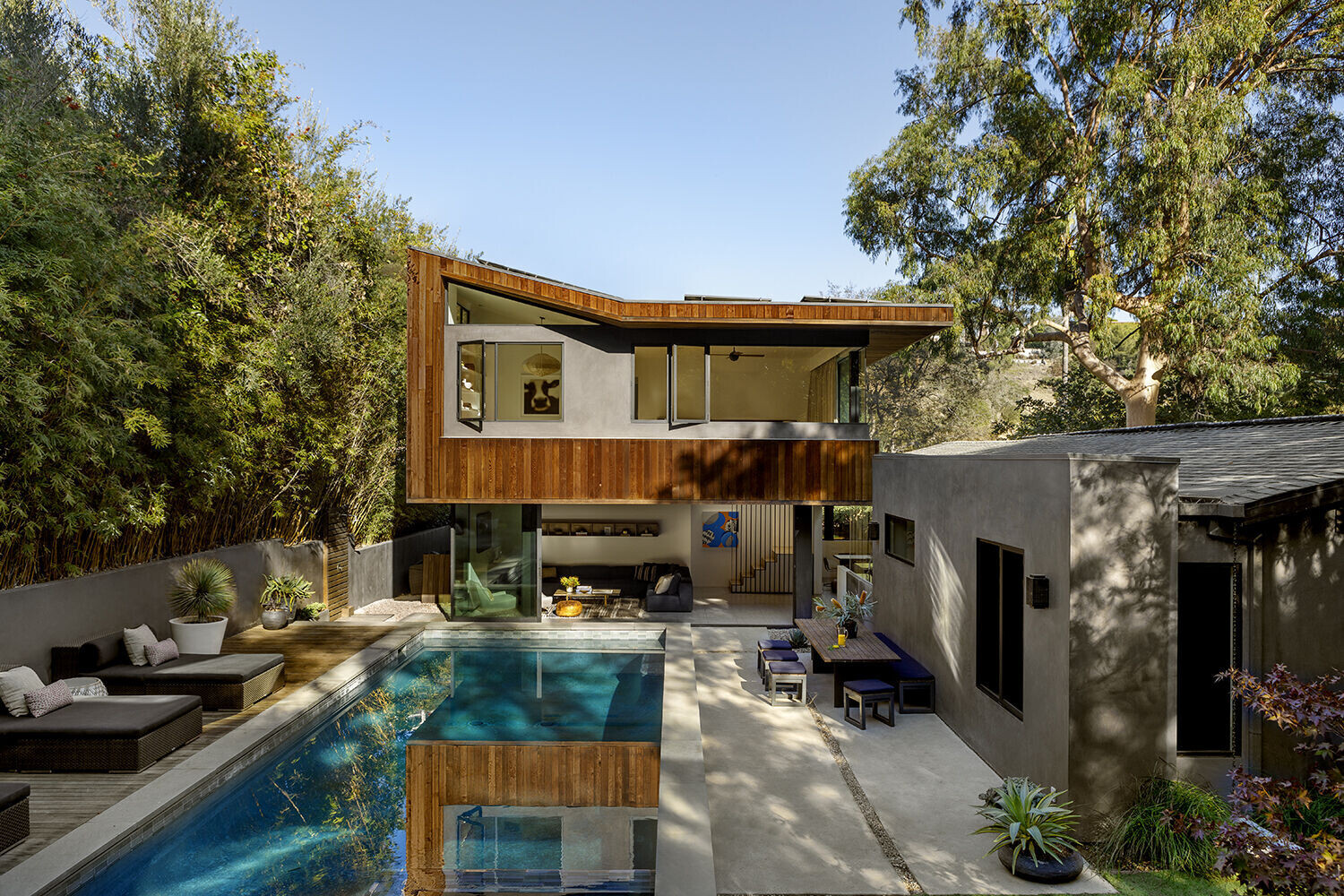 17. Assembledge+
David Thompson founded Assembledge+ in 1997, and he was joined in the practice by his architect father, Richard Thompson in 2013. Today, the father-son duo works with a small team out of an office on Sunset Boulevard in Los Angeles. Projects include residential, commercial, planning and the public realm — across California as well as in Canada, New York, and China.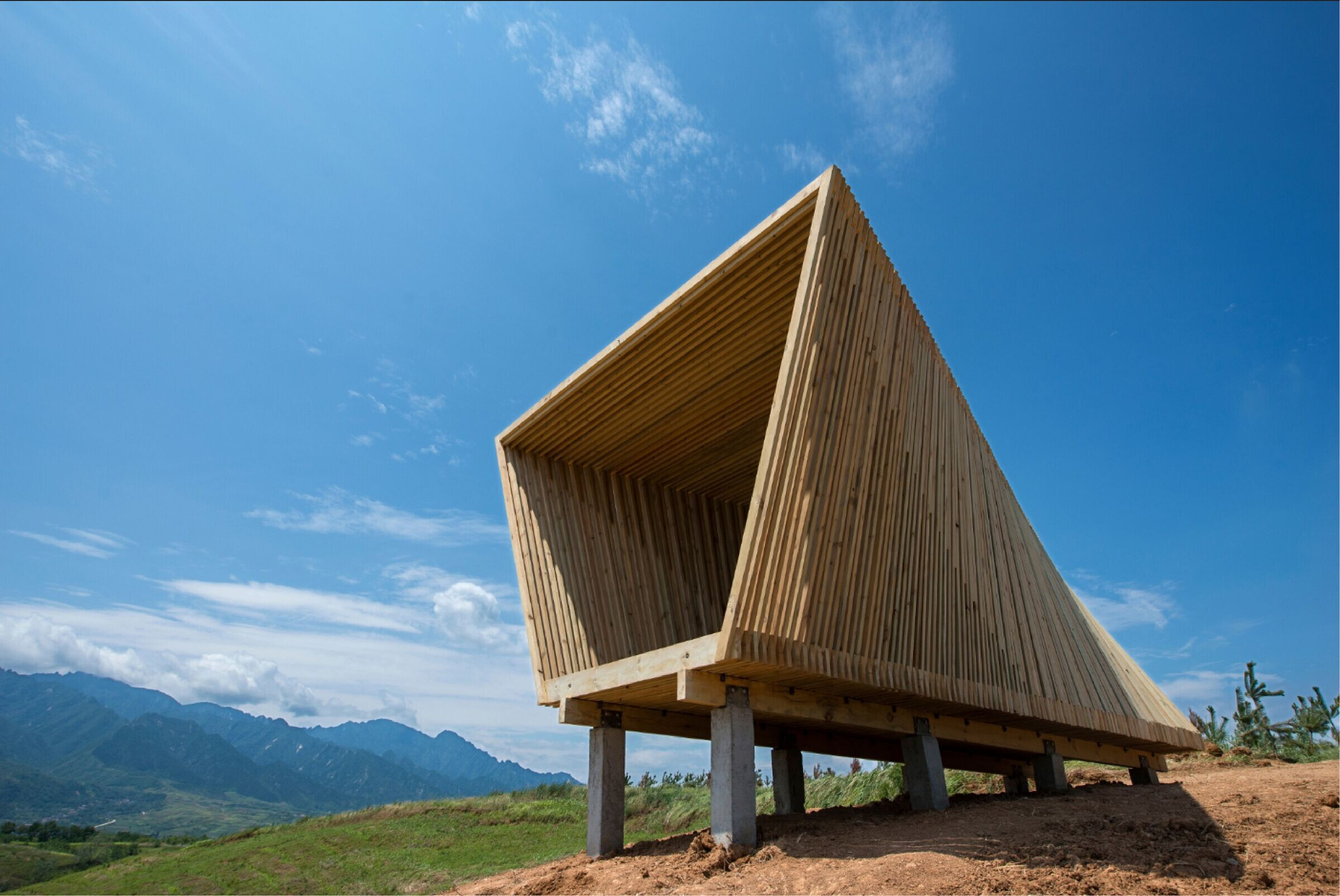 Geoffrey von Oeyen Design is a design firm founded by architect Geoffrey von Oeyen, who is also principal and partner of von Oeyen Architects. Von Oeyen, also an accomplished educator, was previously an associate at Gehry Partners. The design and architecture firms work out of the same location in Los Angeles — projects include houses and installations.
19. John Friedman Alice Kimm Architects (JFAK)
Founded in 1996 by John Friedman and Alice Kimm, JFAK has worked on a range of projects for private and public clients. Committed to environmental responsibility, JFAK pays particular attention to the use of sustainable systems and materials. They've worked on the LA Design Center, fitness centers for UCLA, elementary schools, and private houses. It is the only firm to have won two Rudy Bruner Silver Medals for Urban Excellence.
20. Lorcan O'Herlihy Architects (LOHA)
Founded by architect Lorcan O'Herlihy in 1994, LOHA considers environmental and social concerns when building their work. The office in Los Angeles — joined by one in Detroit, Michigan — works on large mixed-use developments and smaller projects including art galleries and bus shelters. LOHA has built over 85 projects on three continents and been recognized with over 100 design and architecture awards.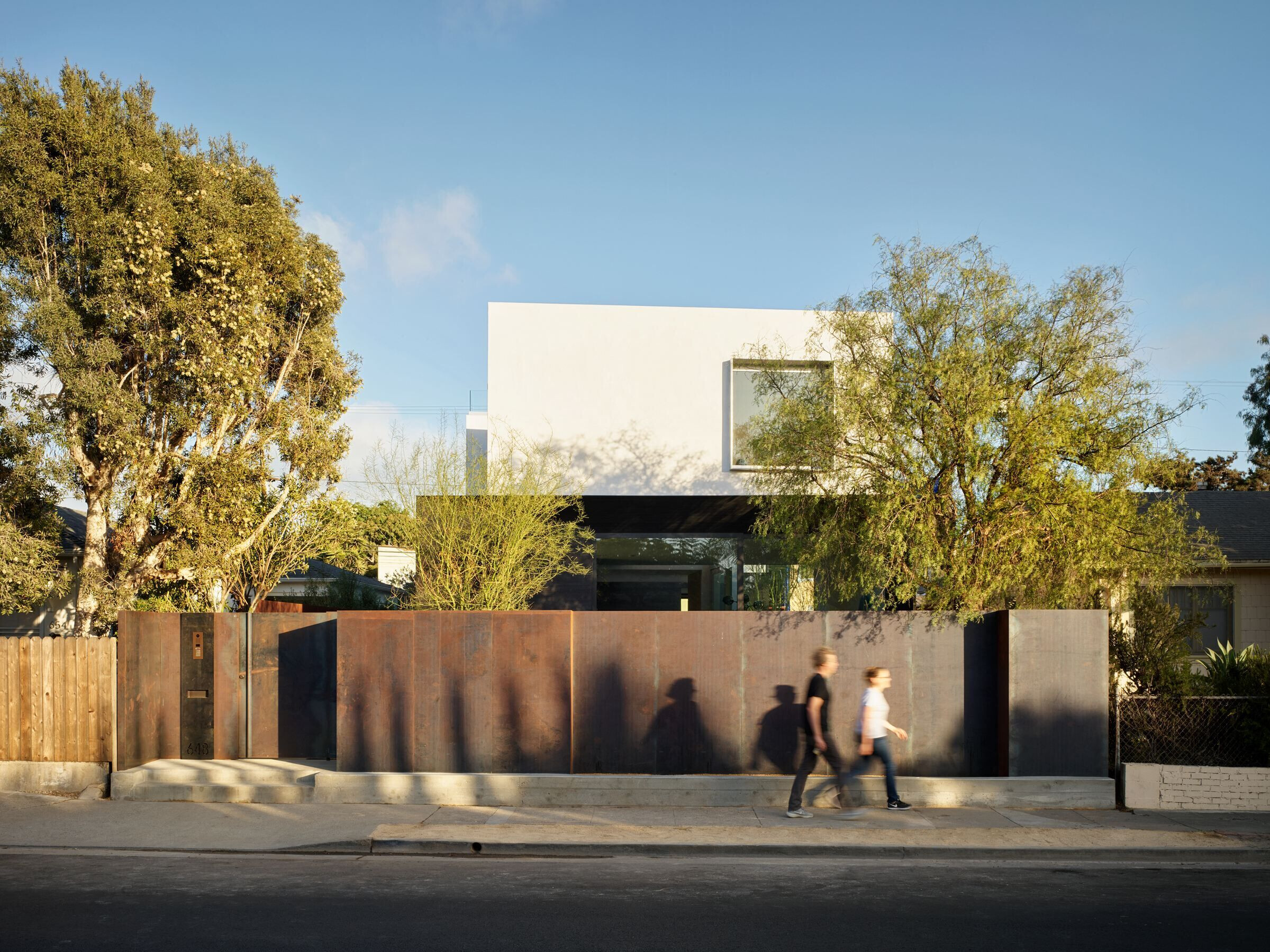 21. EYRC Architects
Previously Ehrlich Architects, Ehrlich Yanai Rhee Chaney Architects is led by partners Steven Ehrlich, Takashi Yanai, Patricia Rhee, and Mathew Chaney. Their design philosophy is grounded by respect for the building's users. Based in Los Angeles and San Francisco, the 45-person firm works on houses, government facilities and libraries, university centers, and corporate projects. The firm has won over 150 awards.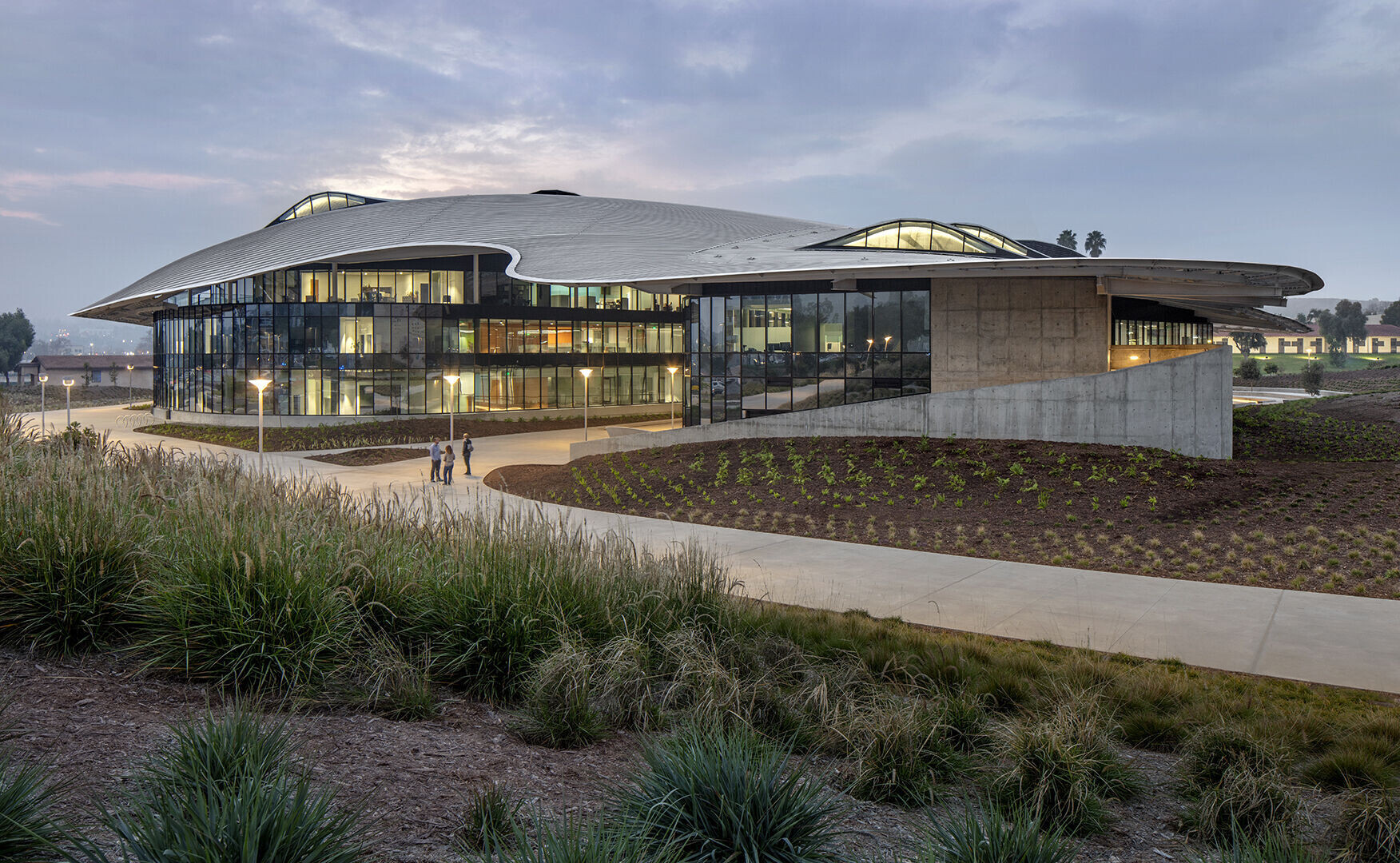 22. CO Architects
The LA-based CO Architects was founded in 1986. The architectural practice is currently led by a team of principals, including Managing Principal Jenna Knudsen. CO Architects is especially known for work in education, science and technology, and healthcare. They've designed dozens of award-winning projects including clinical facilities, university centers, and research laboratories. The firm works nationally and internationally and also has an office in San Diego.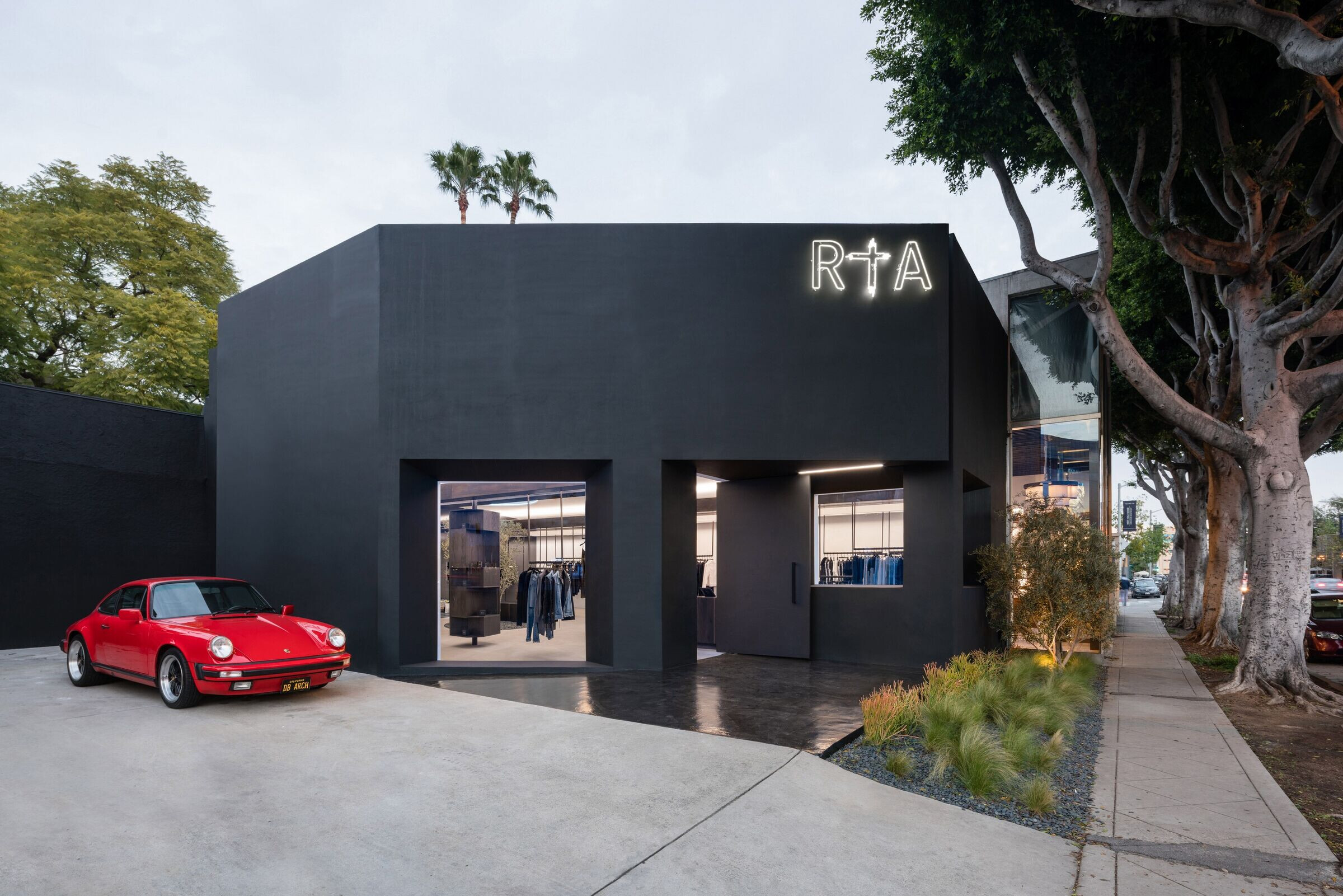 Founded in 2005 by architect Dan Brunn, the firm works primarily on commercial and residential projects in Los Angeles and elsewhere in California. Retail projects include a showroom for Caesarstone and a Melrose Avenue store for RtA. Dan Brunn Architecture is devoted to a clean and modern aesthetic while carefully considering the user's connection to the spaces they build. Brunn's work also includes furniture design.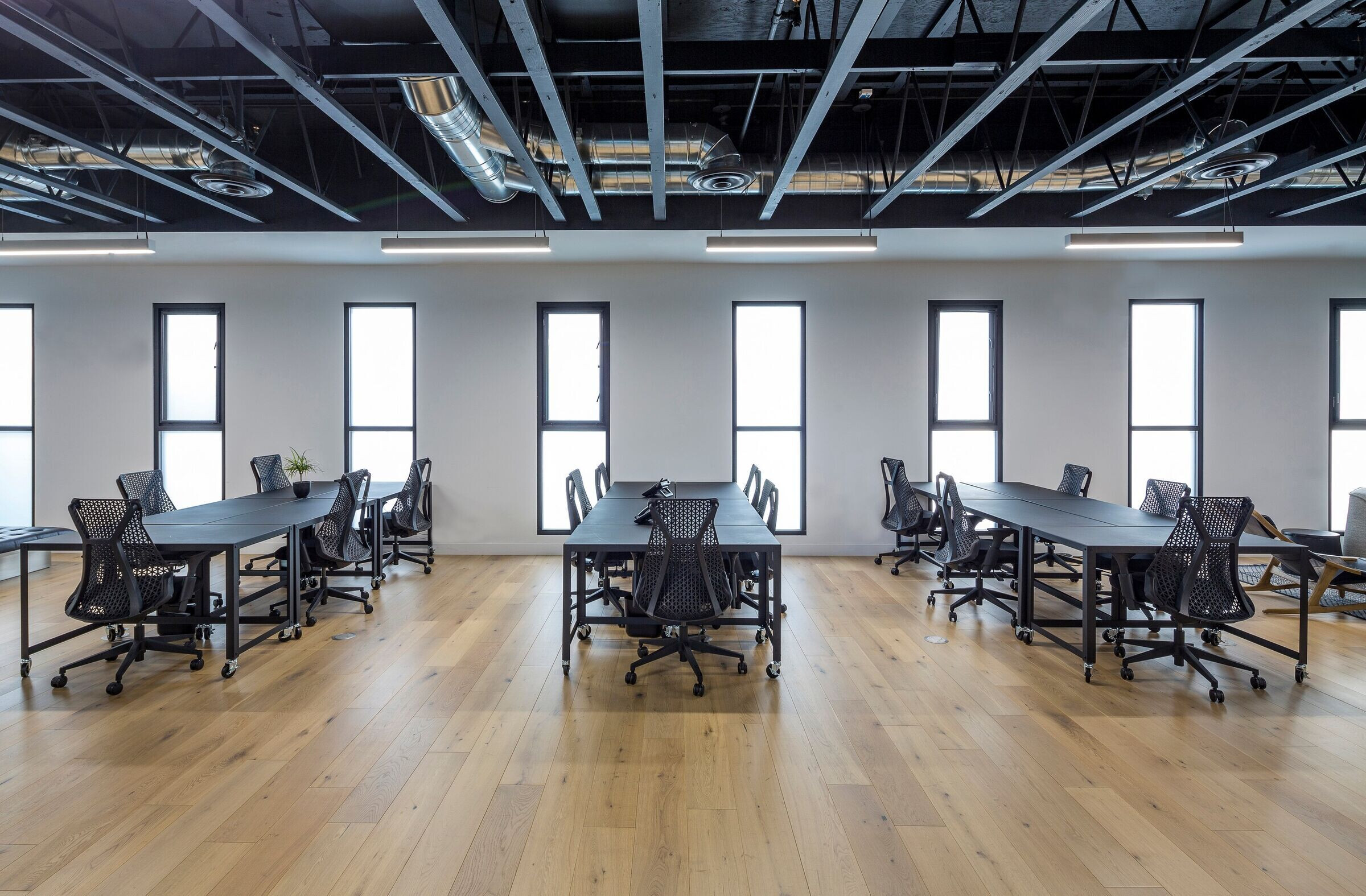 24. ANX - Aaron Neubert Architects
Founded by Principal Aaron Neubert in 2000, the practice encompasses residences, commercial, and cultural work. Residential work includes single-family homes, housing complexes, and ADUs. ANX has won dozens of awards and been published in American and European publications. The LA office is joined by a studio in Las Vegas, Nevada. Neubert has recently been elevated to the AIA College of Fellows.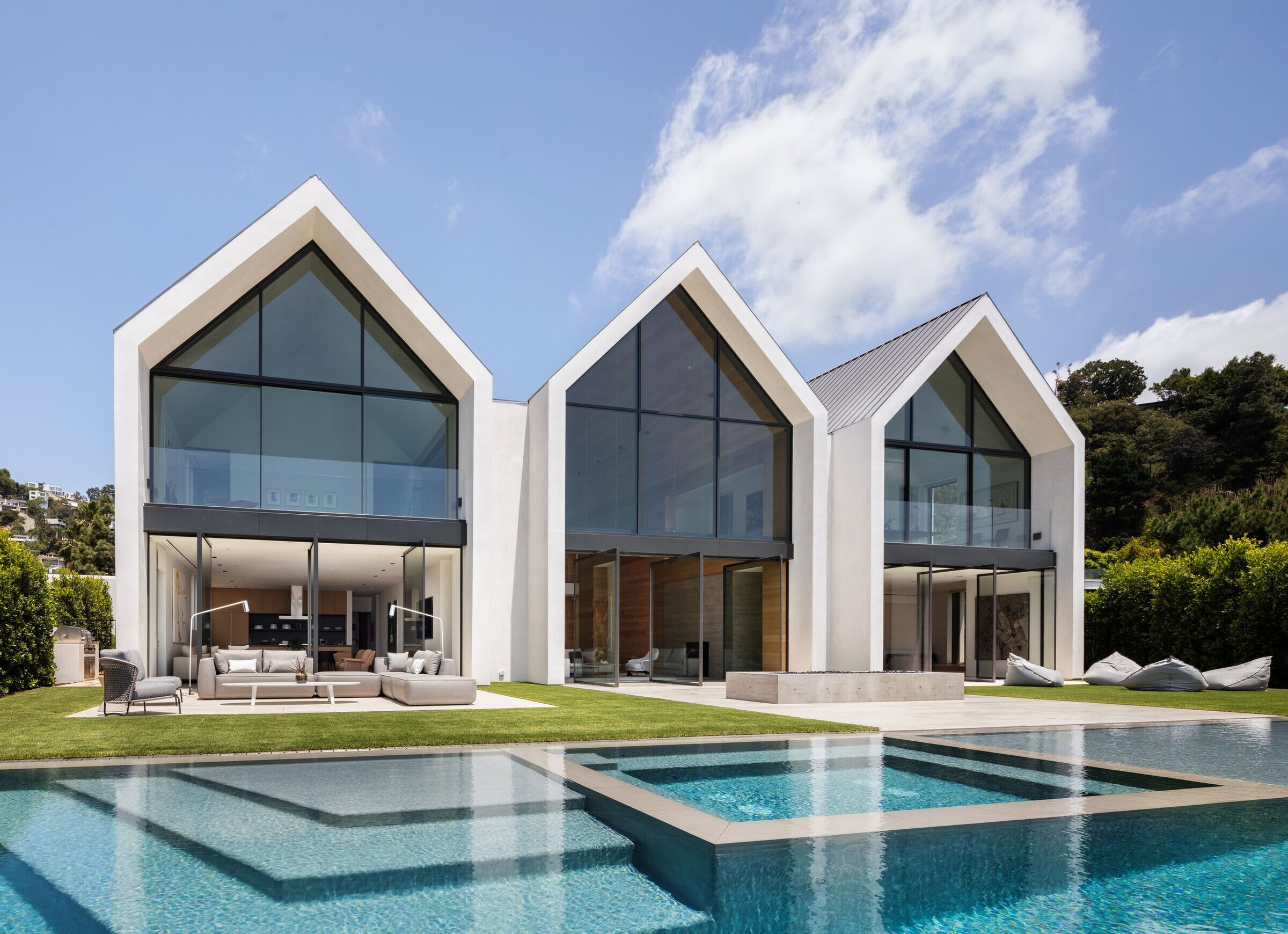 Architects Jeffrey Allsbrook and Silvia Kuhle lead the LA-based practice, whose work includes both architecture and interior design. Projects draw on their international experience — they previously lived in Europe and have traveled extensively — as well as a shared commitment to designing in response to specific conditions and constraints. Work includes thoughtful residences, vibrant workplaces, and dramatic retail experiences. Both Allsbrook and Kuhle are educators as well as leading the studio.


The selection curated by the Archello editorial team is based on a mixture of the amount of featured projects and the views they generated. For a more comprehensive list of Los Angeles architects you can take a look here.