Located on Oslo's waterfront, the new Munch Museum by estudio Herreros offers a contemporary concept of a museum with a transcendental urban role and historic responsibility as a cohesive element of the community, not only of Oslo but of the entire country. Towering above the skyline at 60-meters in height, the exterior is clad in recycled, perforated aluminium panels with varying degrees of translucency.
At lower level, connected to a covered public space, the museum hosts recreational, commercial, cultural and restoration uses. Terraces, the observatory and a club are located at roof level. During the ascending journey from base to top of the tower, the works of Edvard Munch and different historical strata of the city of Oslo are revealed.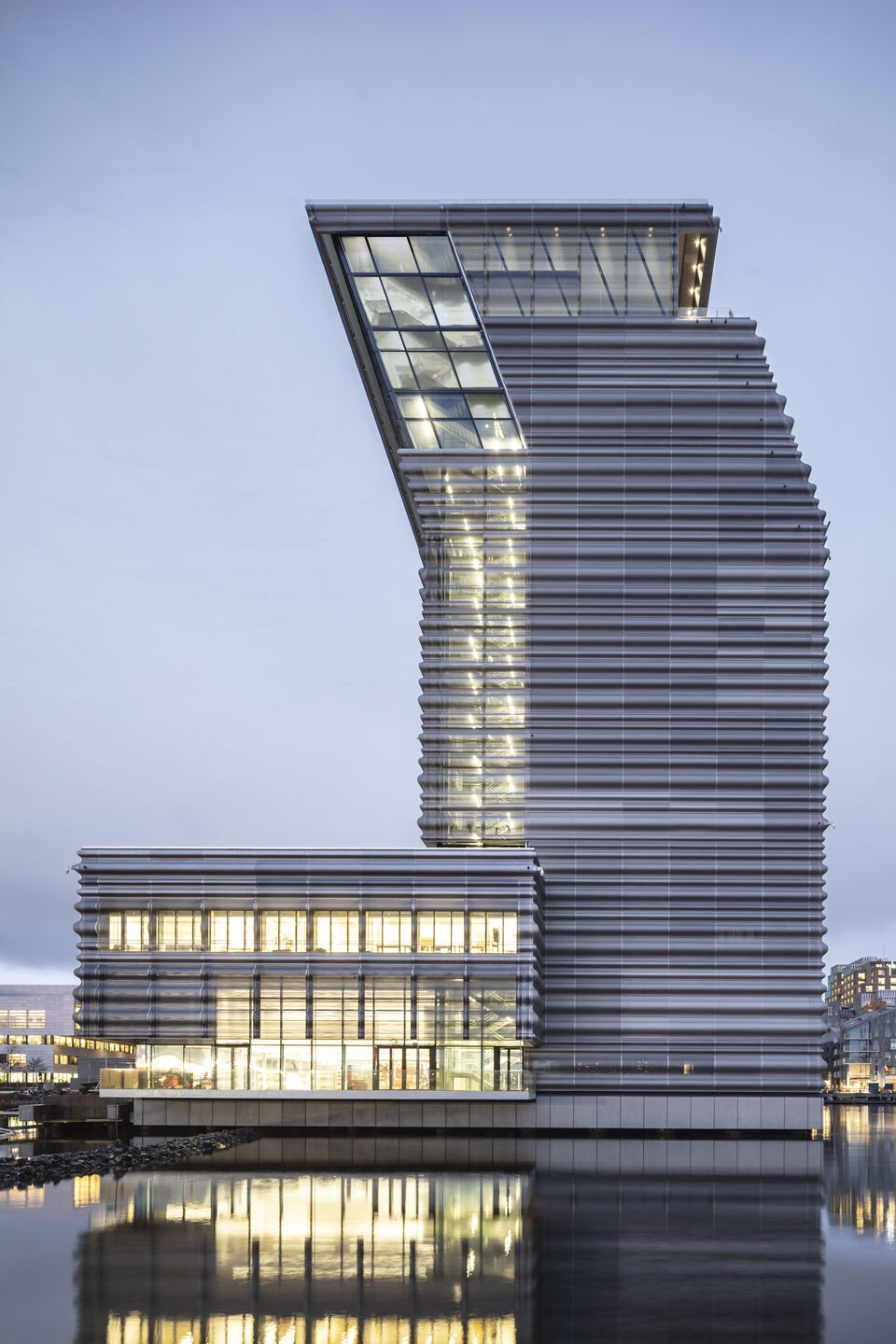 Alongside this, the pubic discovers other types of rooms, dining areas, administrative units, a library and educational centre. This programmatic complexity challenged conventional ideas of the museum as a set of rooms that are visited and series of invisible rooms from which the institution is managed.
Constructed under the Passive House concept, the building also responds to the requirements of energy use and environmental sensitivity demanded by the Norwegian public with a holistic conception in which structure, facilities and construction operate collaboratively.
This dynamic programming, directed to different audiences including experts, schoolchildren, tourists and art like is expected to draw a regular and diverse crowd who are attracted by a program with a variety of formats.