Tucked away in the valley of Jinshan Mountain in Laowa village, China, the Upper cloister designed by Atelier Deshaus is a contemporary stone temple built for meditation and introspection. The structure blends seamlessly into the topography through its stepped configuration and stone exteriors, complementing the ancient Great Wall, seen in the distance.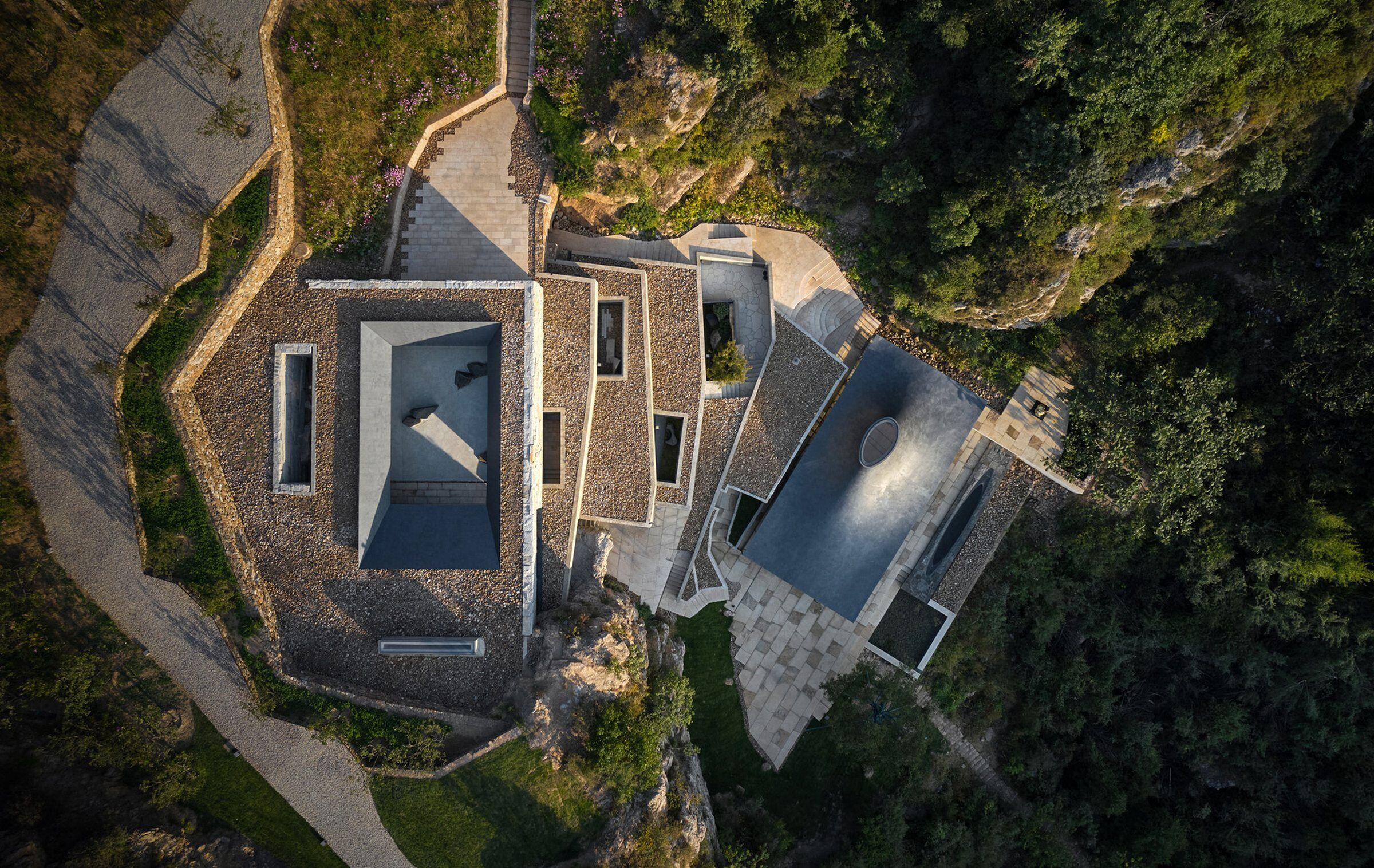 A new meditation hall emerges as a light and slender structure, marking the line of sight between the historical monument and the new construction. The upper cloister seeks to create an intrinsic moment through the environment and the opening and closing of space, from the upper entrance courtyard to the lower open meditation hall.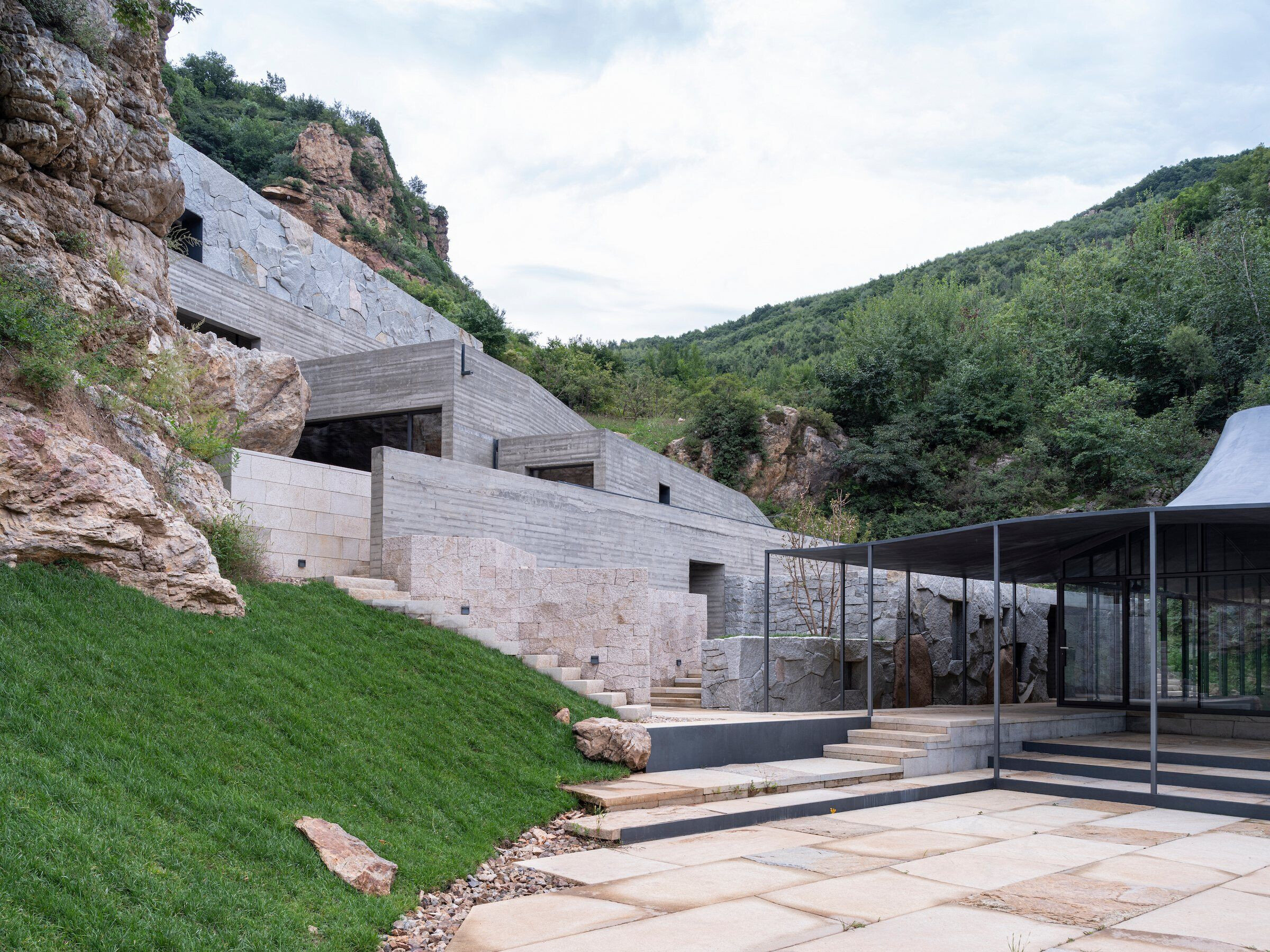 An open stone courtyard surrounds the entrance, one side of which is occupied by a hall with Buddha statues. The courtyard space takes inspiration from a traditional corridor courtyard featuring suspended thin steel plates and steel columns connected to the concrete outer wall.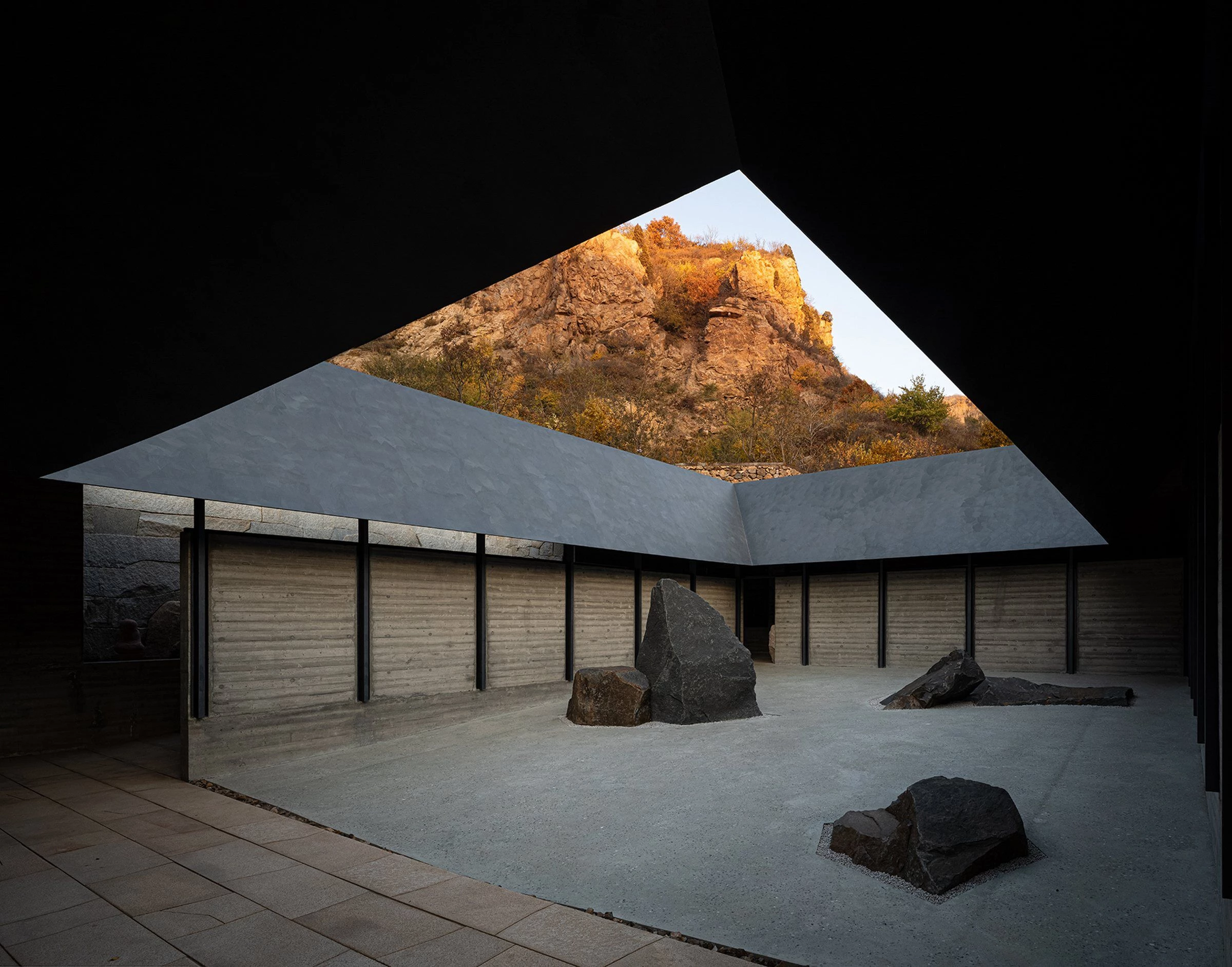 The Buddhist Hall is known as the "Hall of Omniscience," which denotes that by harnessing the wisdom of universal knowledge, one can liberate from difficulties. The five naturally occurring stones that make up the stone courtyard, called the "Endless Meaning", represent the five attachment aggregates according to Buddhist culture, namely, form, sensation, perception, activity, and consciousness.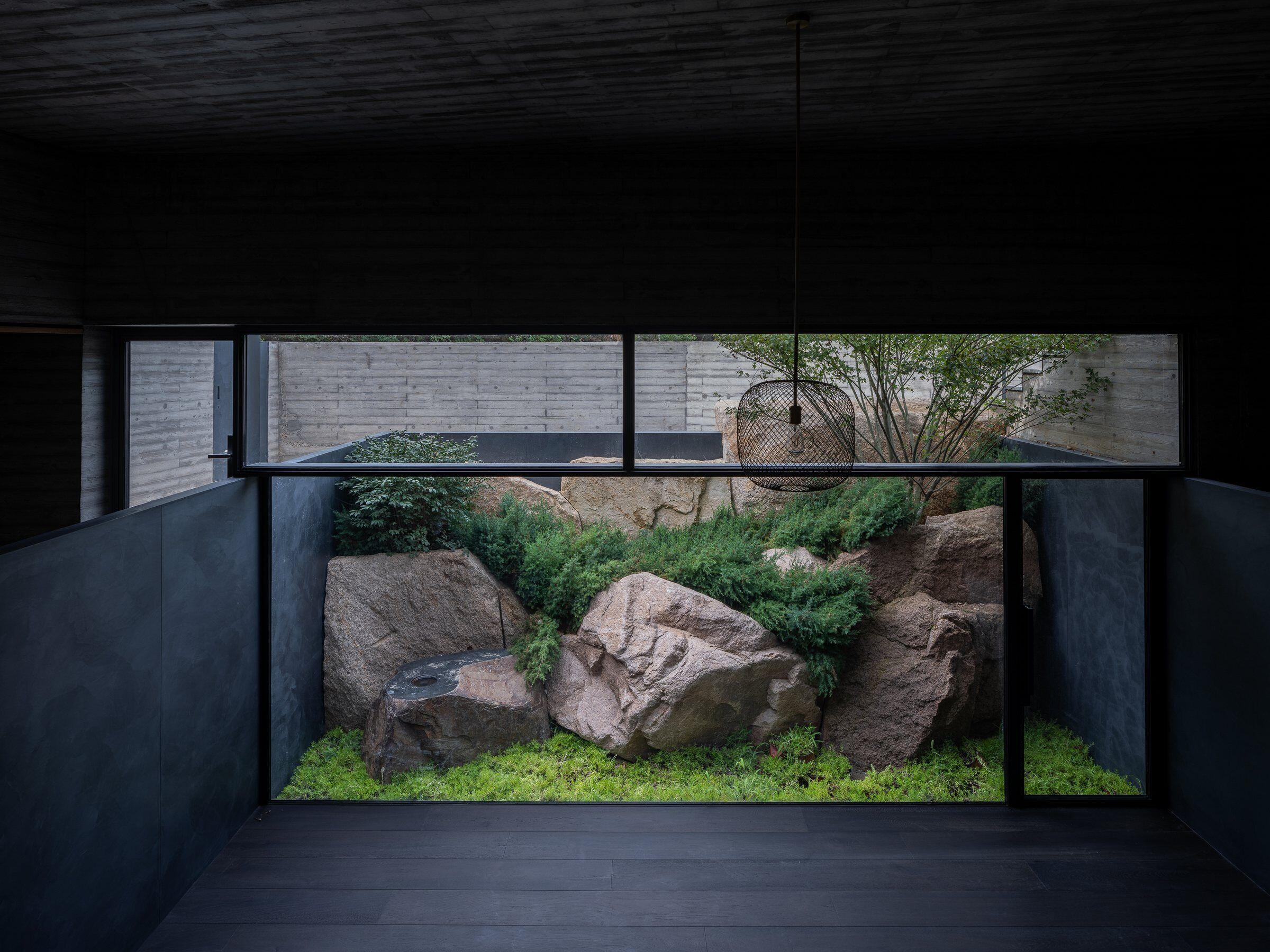 The meditation hall comprises a steel structure supporting a curved carbon fibre roof. The steel columns on the outer ring adjust their length following the shifting height of the square base, which scales it to the mountain terrain. The reflection of the mountains and sky in the pond in front of the meditation hall enhances the tranquilly of the entire scene.
Therefore, the temple building beautifully merges into the landscape and wilderness of the valley, translating the terrain into a spatial form while establishing a visual connection with the historic Great Wall in time and space.