Presented at Audemars Piguet in Brassus, Switzerland, Selenite Dreams is an exhibition design by BUREAU (Daniel Zamarbide, Carine Pimenta, Galliane Zamarbide) that explores the very presence and essence of plaster as a material and its transformation within space.
Upon entering the exhibition, the art pieces of Nina Beier, Latifa Echakhch, Raphael Hefti, Olivier Laric, and Christodoulos Panayiotou (among others) are found in a seemingly undefined white grotto of plaster walls and vaults that bring the visitor into close contact with the art pieces.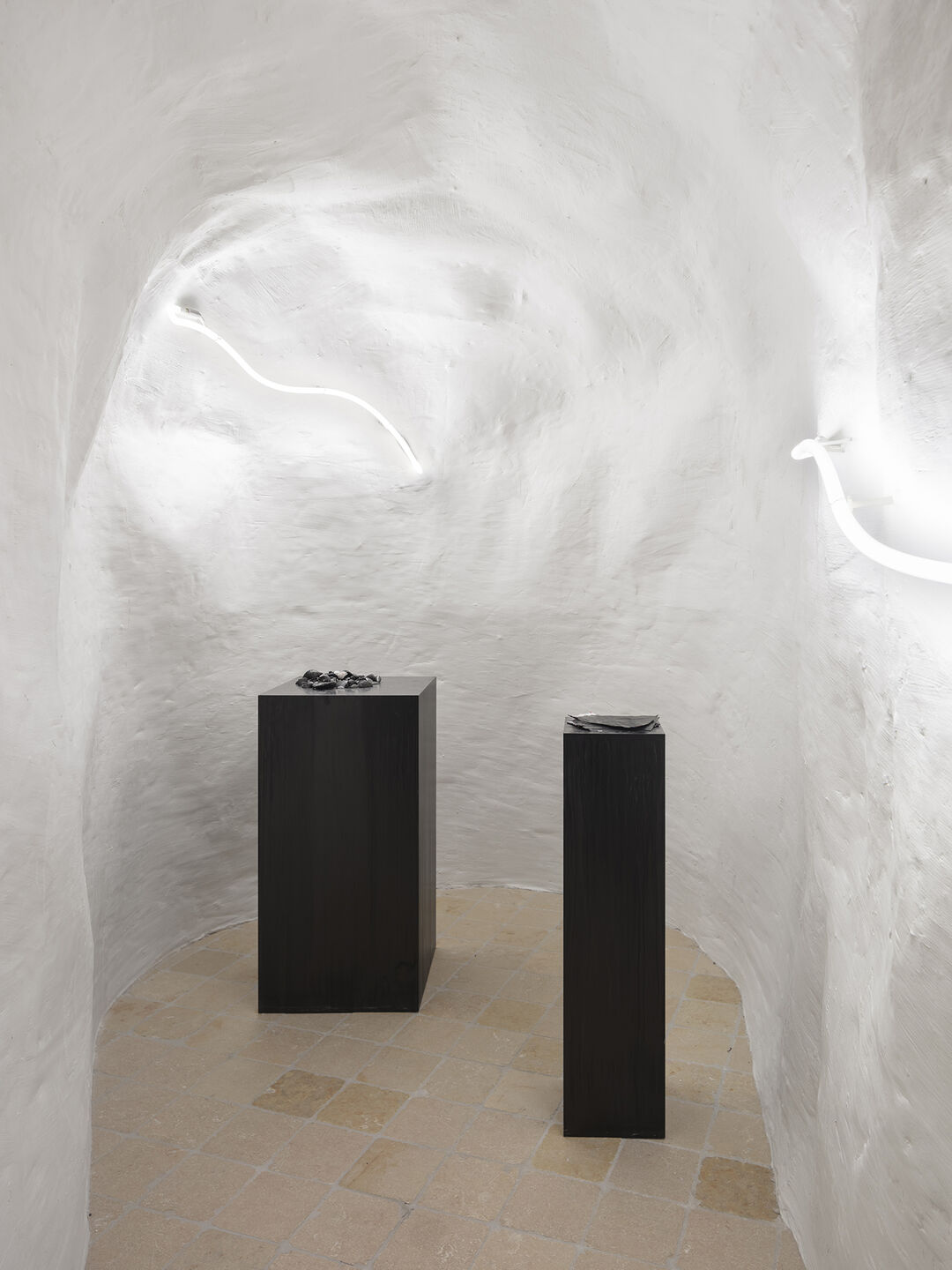 Echoing Dali's delusive art, an exhibition space's usual white cube condition seems to have melted, resulting in unclear edges and a spatial continuum or topological formation.
In response to Jill Stoner's book 'Towards a minor architecture' BUREAU contemplates themselves as 'minor architects.' Therefore, working with plaster is appropriate for this latest exhibition; plaster, the extracted form of gypsum, primarily comprises calcium sulfate dihydrate. It is a simple material that has been used widely to prefigure and anticipate master art pieces around the world, fabricating figurative positive molds of definite sculptures.
The material also references mythological reveries as gypsum's synonym is selenite, a material referenced in the dreamy sphere of Selene, goddess of the moon, and related to many wonderous sites such as the stunning crystal caves - La Cueva de los ristales - in Naica, Chihuahua, Mexico. In other forms, plaster is used for bone fractures, soft tissue injuries, orthopedic diseases, and inflammatory processes, bringing stability and rest to wounded parts of the body.