Based in Seoul, South Korea, the Kkonyo beauty salon is well known for its amusing and vibrant nail art designs. Design Studio MONO seeks to capture the brand's bright and radiant essence in the salon interiors.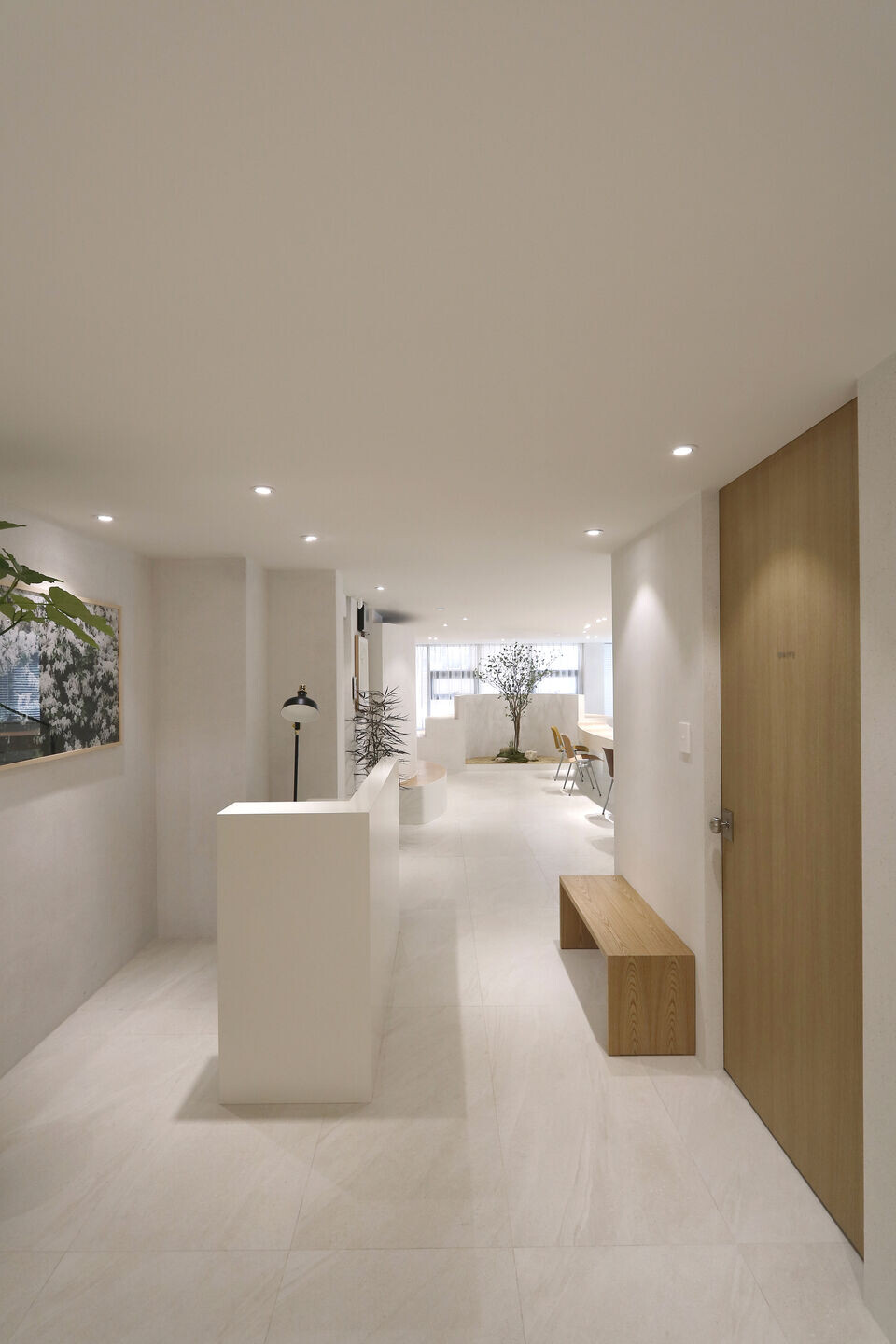 As one approaches the central space, curved, free-flowing furniture around a tree replicates a serene landscape, directing user movement. A material palette of warm neutrals and natural textures creates a welcoming atmosphere for the customers.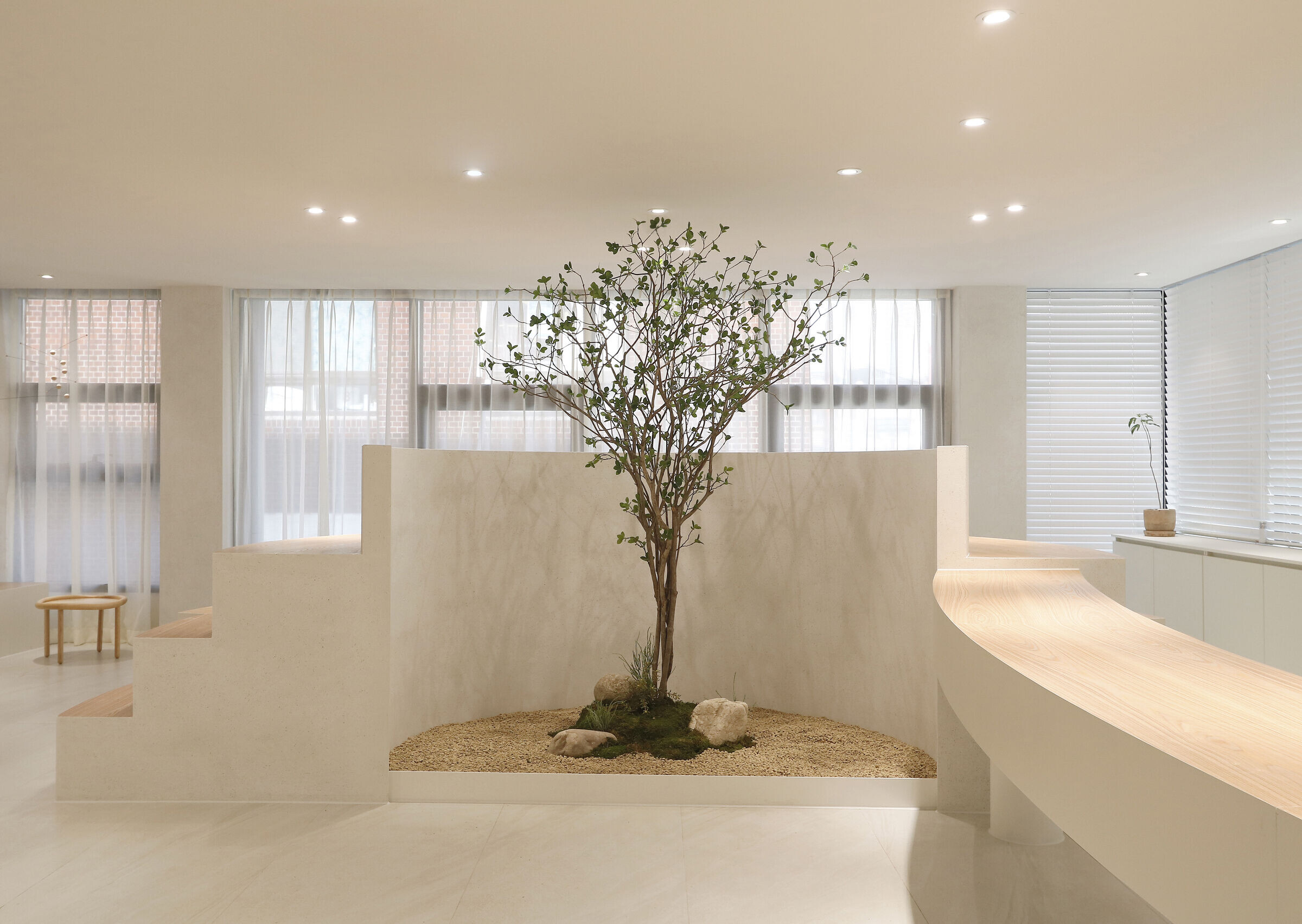 An efficient workflow is ensured through the distinct division of zones within the space. The pedicure zone features an inverted design displaying a tiny boundary at the front and stepped seating at the rear side.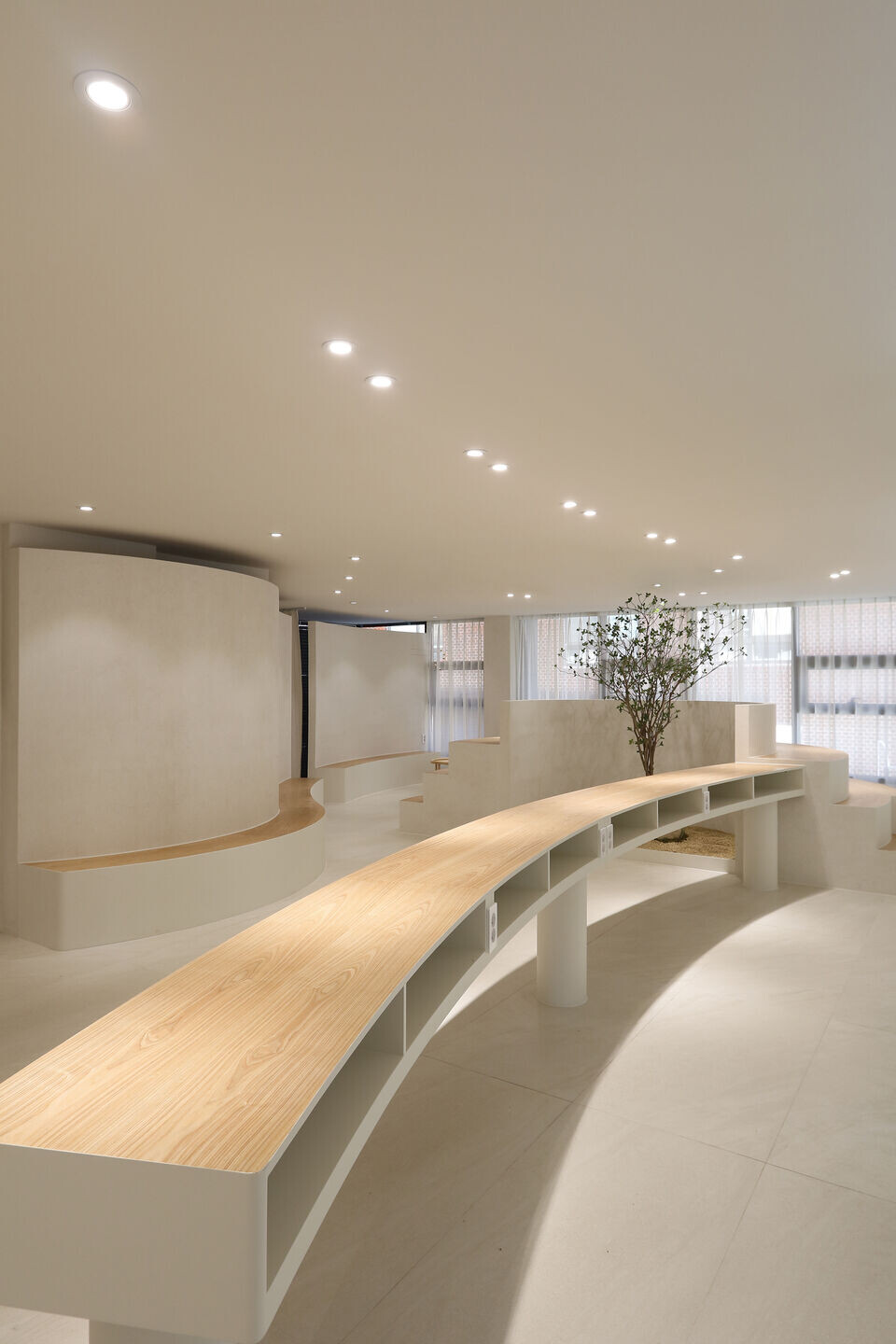 Functional aspects like storage tables and pedicure stations are built into each area of the nail zone, enhancing the working environment for technicians.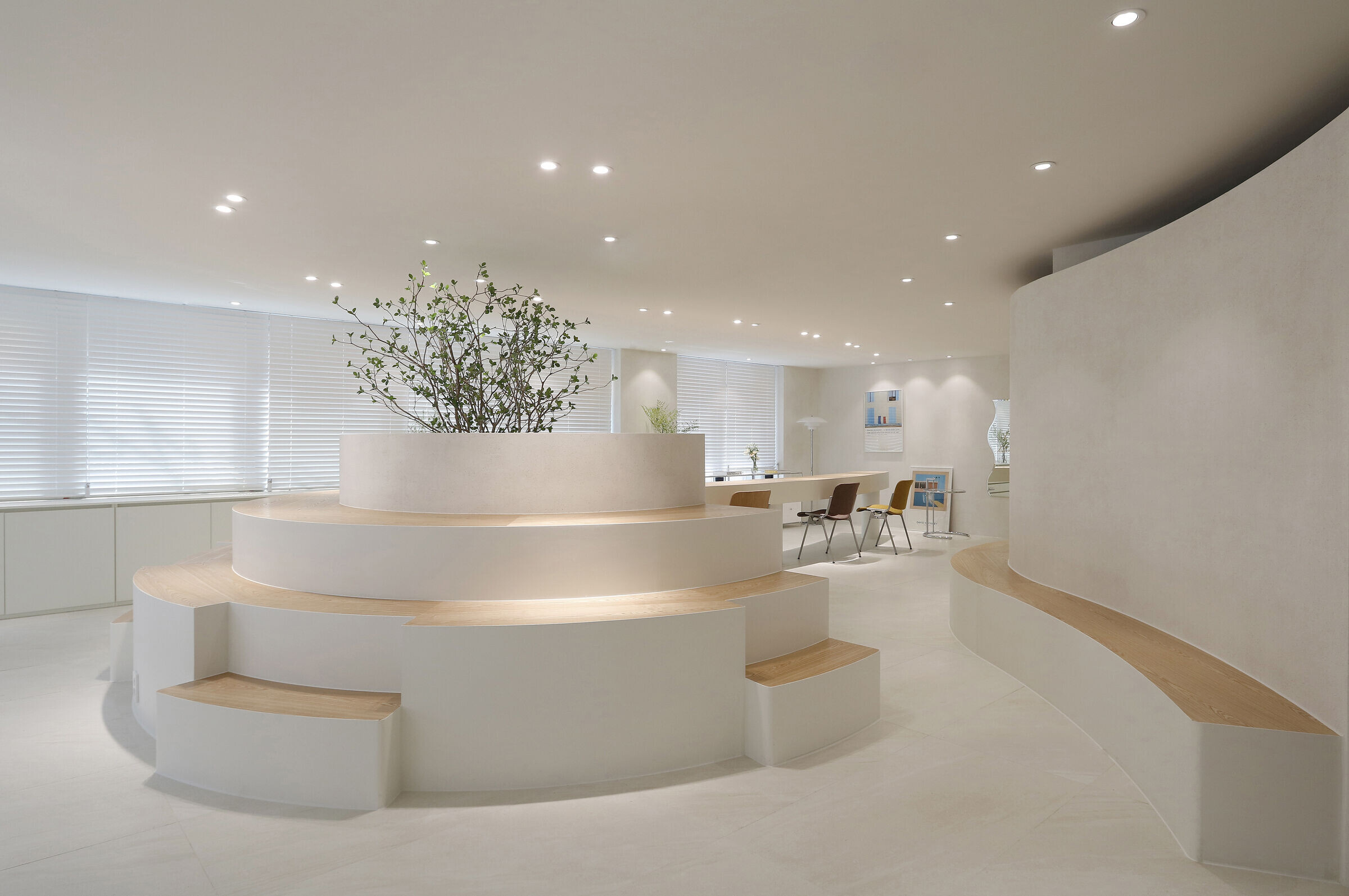 Anthropometry becomes a key consideration in the design of spaces. Lighting, colours and materials highlight specific areas. For example, the place where the hands and feet of customers rest showcases a gleaming light.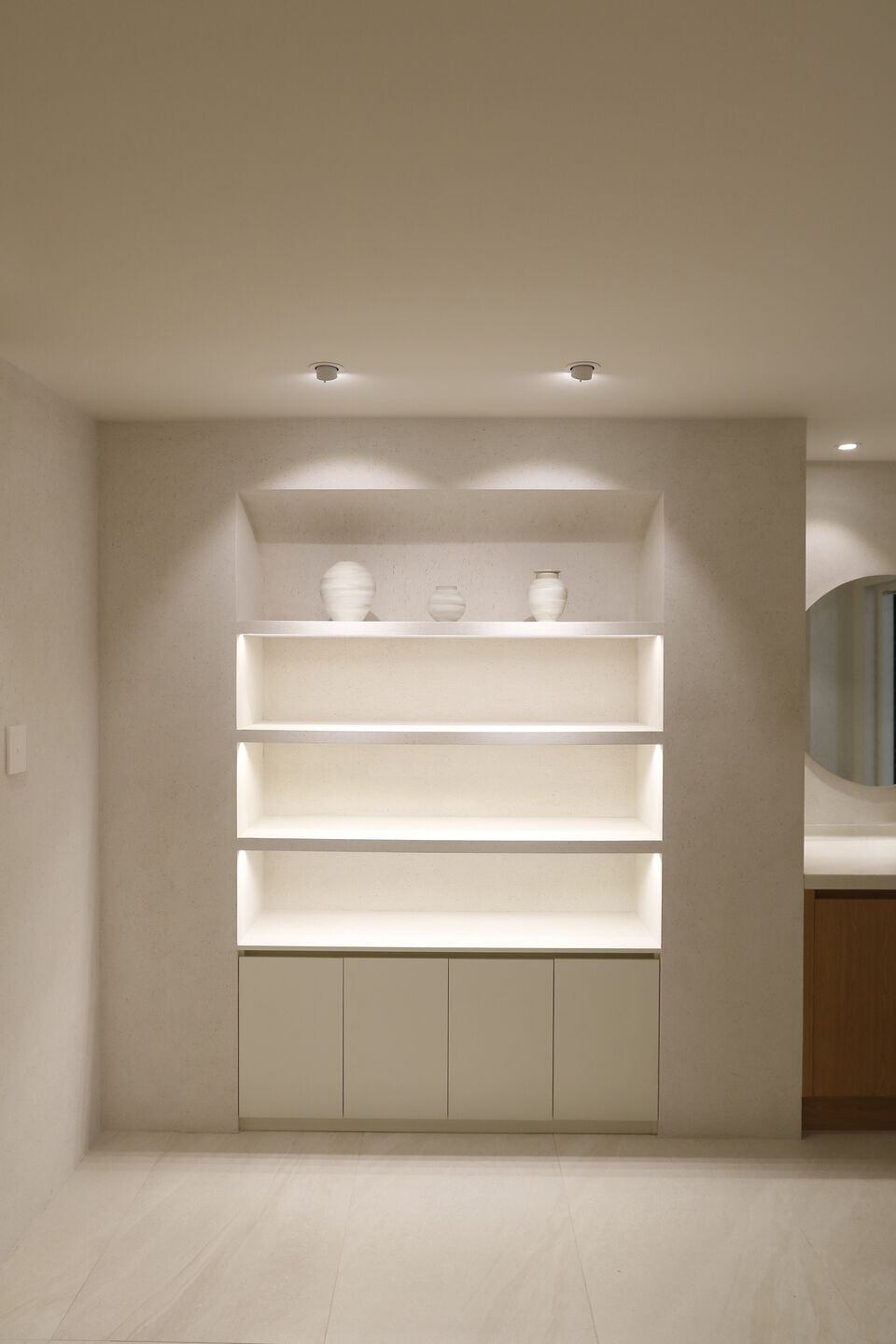 Therefore, the salon becomes a tranquil escape for the users, transporting them to an airy, inviting space.