The project is located in a private urbanization in the northern area of ​​the municipality of Zapopan, Jalisco, Mexico, this land has a peculiar topographic characteristic in an ascending manner, in such a way that in the back part it is 1.50 m above the level of the street, from this point the idea was born to raise the entire project to that level and create a semi-basement in the lower part of the property.
The exterior volumetry is developed through a solid form based on subtractions and light movements settled on a slope of natural vegetation, which makes it appear as if the piece were floating in space.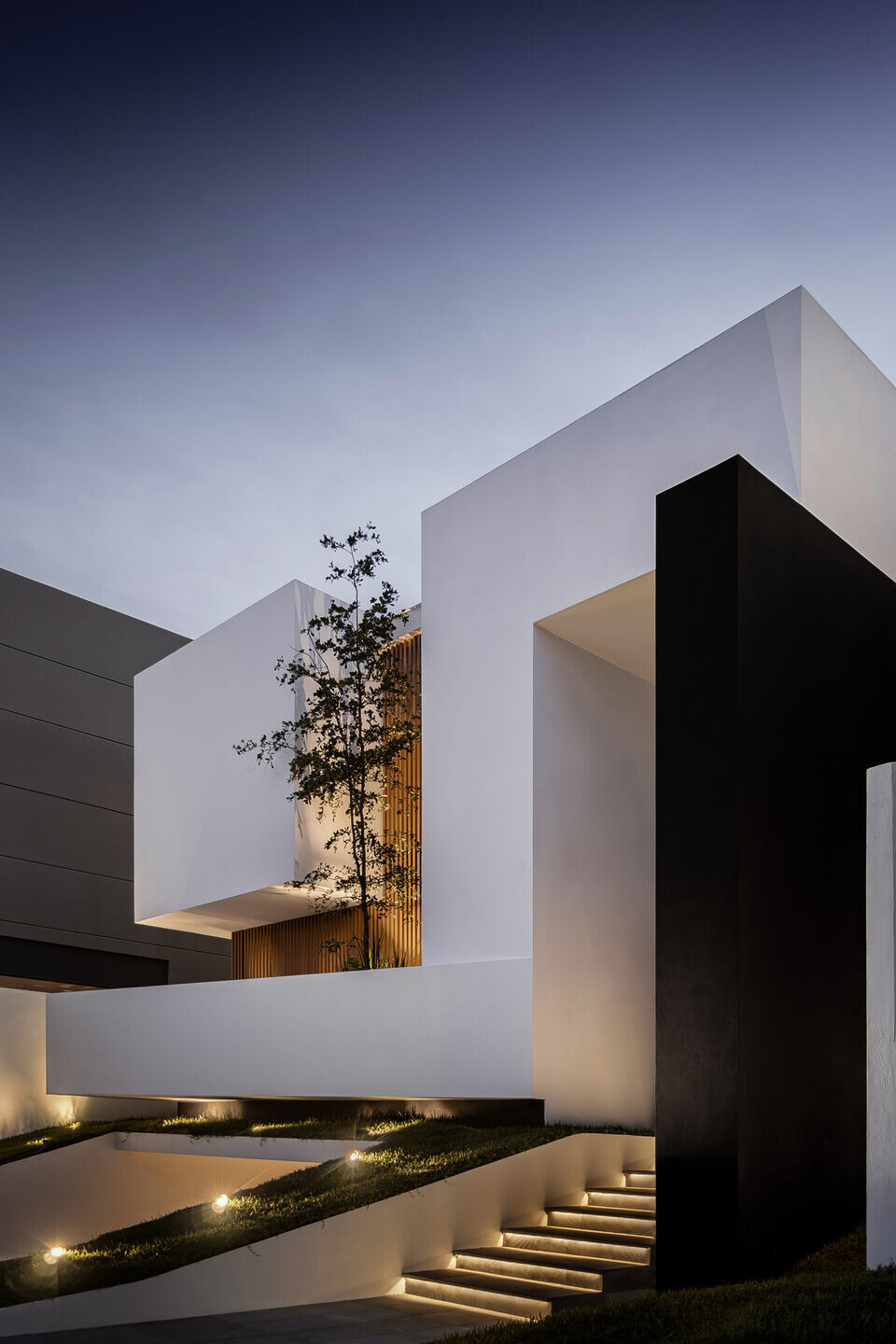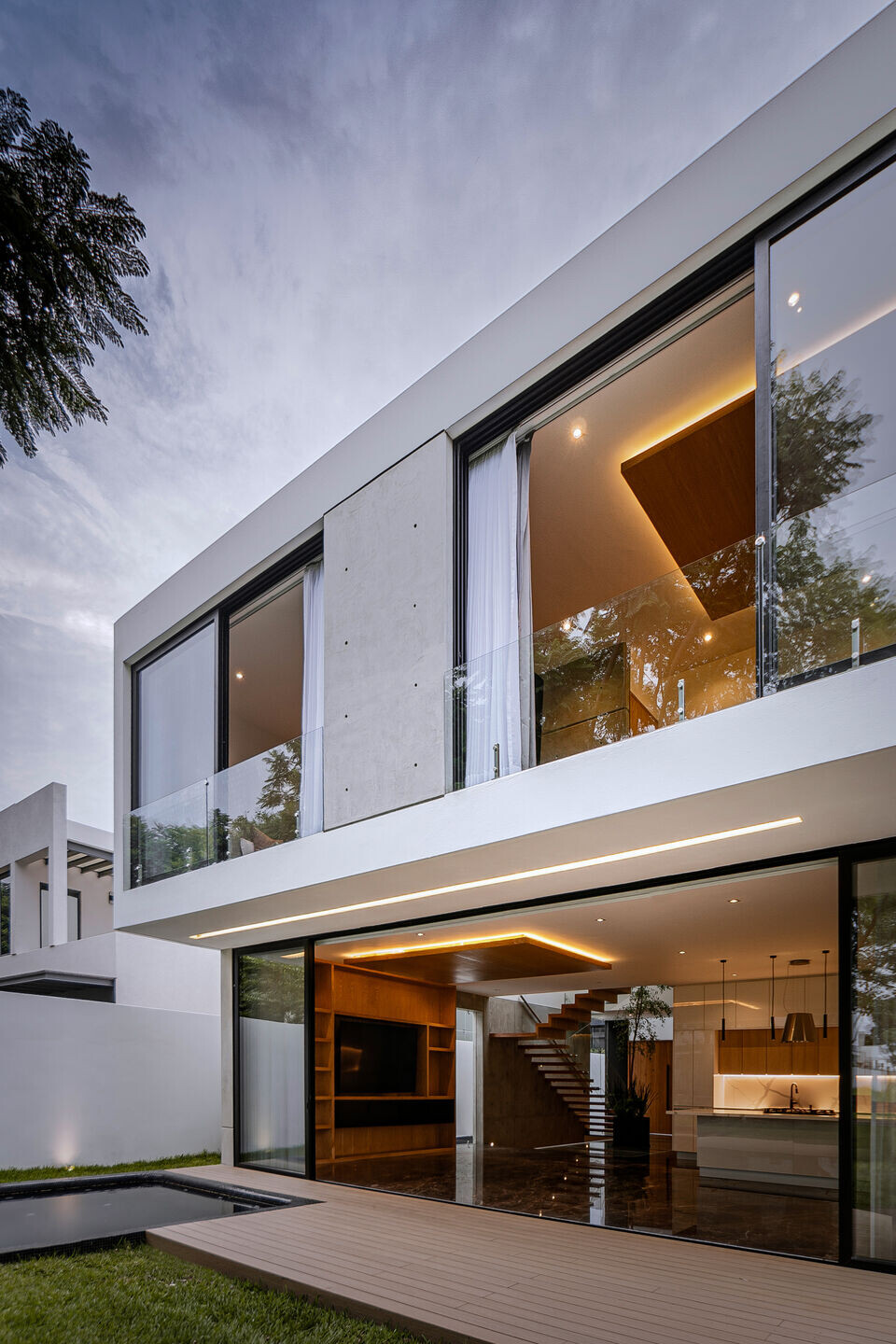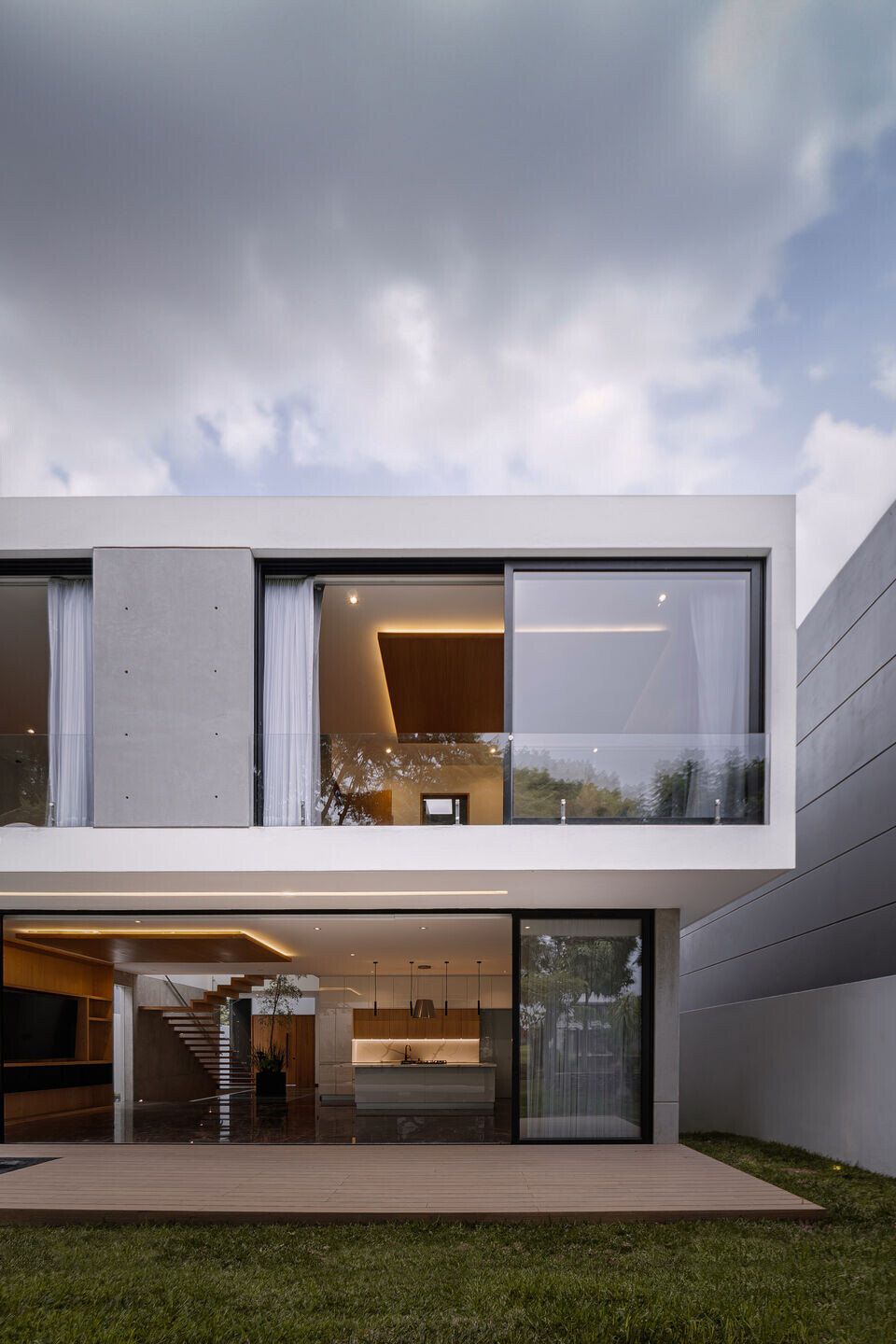 A side staircase between the slopes accompanies us to the main entrance to the house. When we fold down the large oak wood door, it allows us to discover its interior, generating from the first moment a great impact of welcome, it compresses us and then opens to a triple height with a glass bridge in its lower part. , which connects us with the basement area and makes us perceive a 4-story space in the main core of the house, a central planter with a large black olive tree complements us for a perfect composition.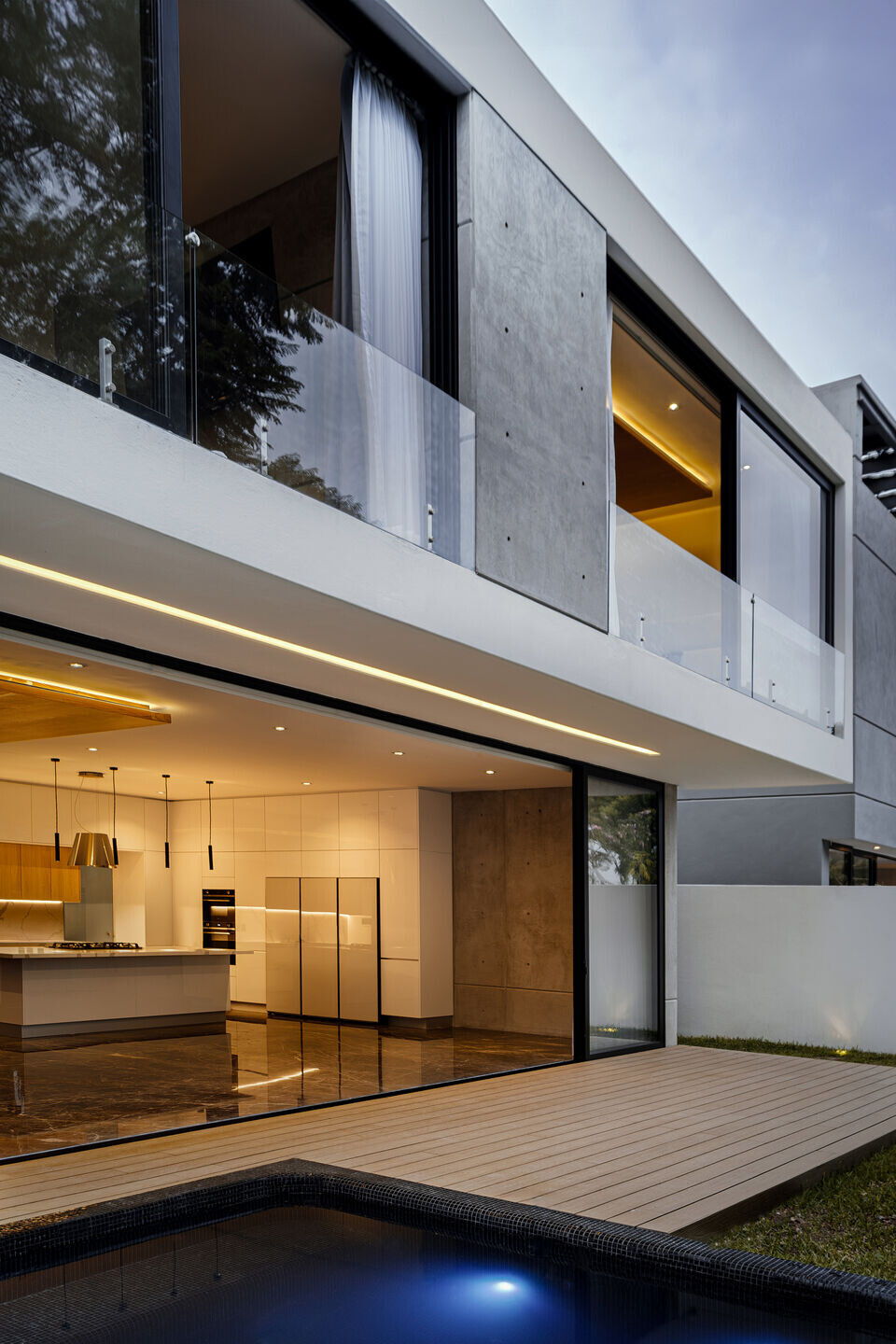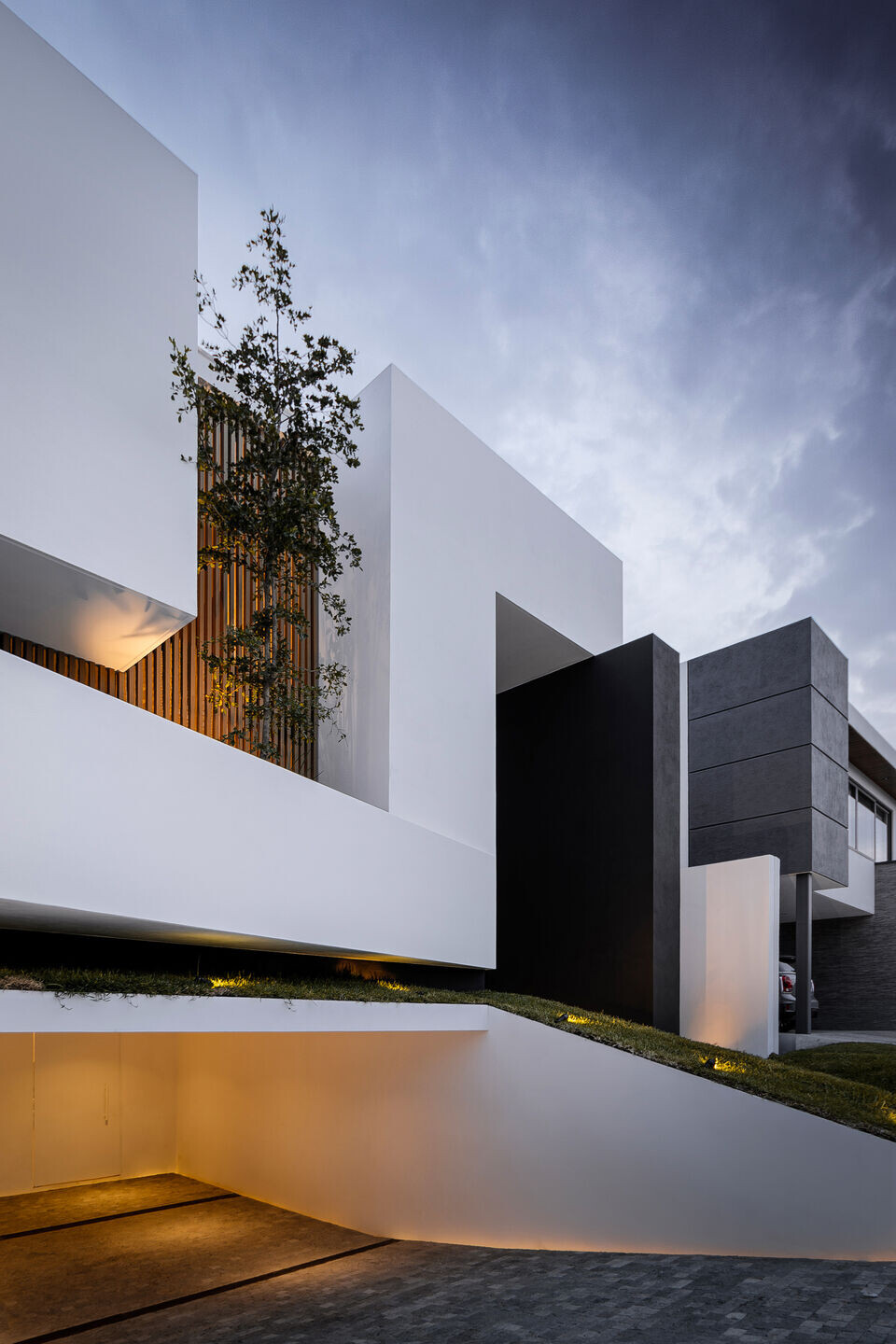 An open plan with almost no supports distributes the social area of ​​the house, which has a direct connection to its rear part where we have the terrace area and the pool, which at the same time, in its rear part, preserves a uninterrupted continuity with the common forest area of ​​the development. A study, a full bathroom, a laundry and storage area complement the spaces on this floor.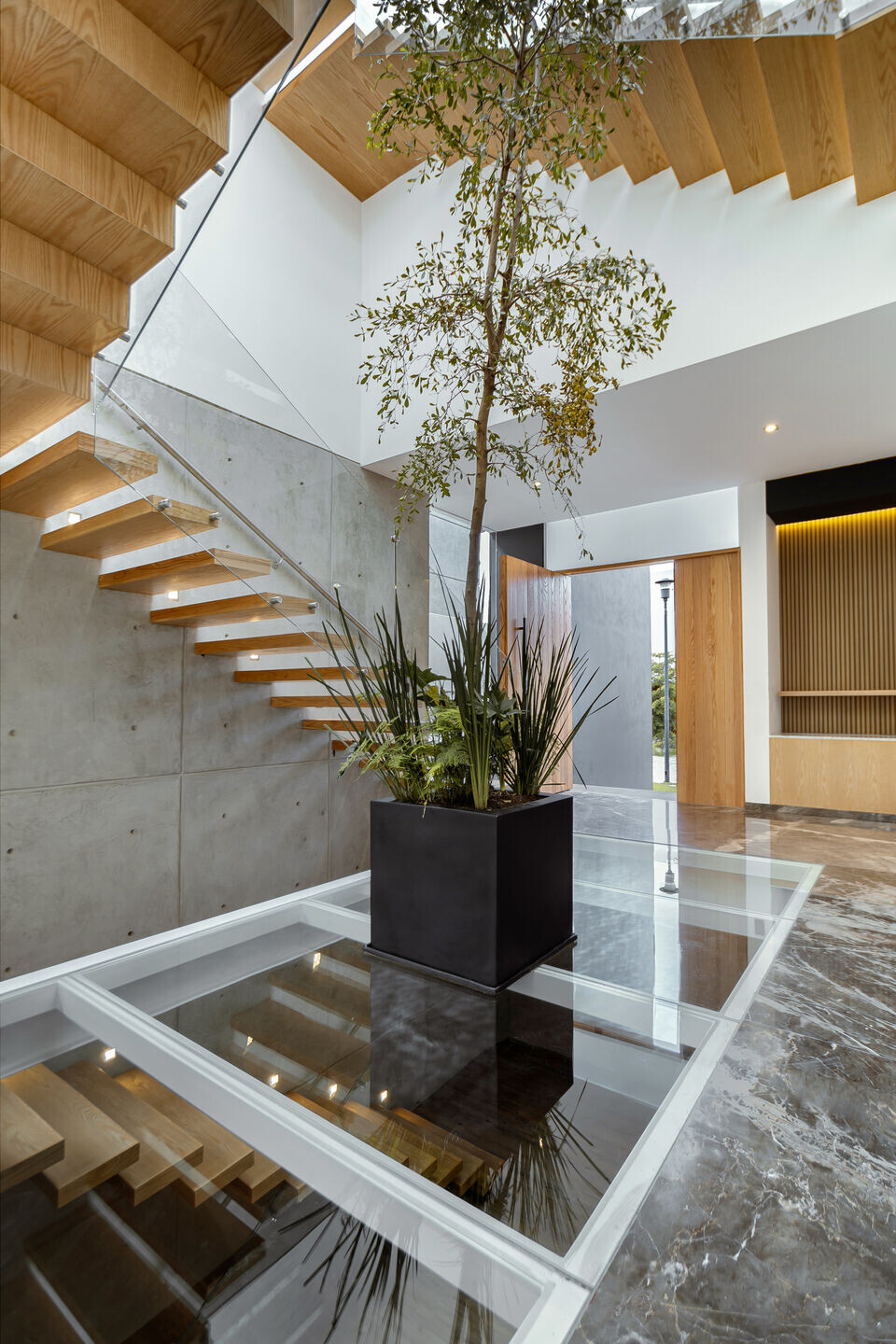 Returning to the main core of the triple-height house we have the connection with the upper floor, which is where we have the private area of ​​the house located, 3 bedrooms and a master with a separate bathroom and dressing room complete the program of this area.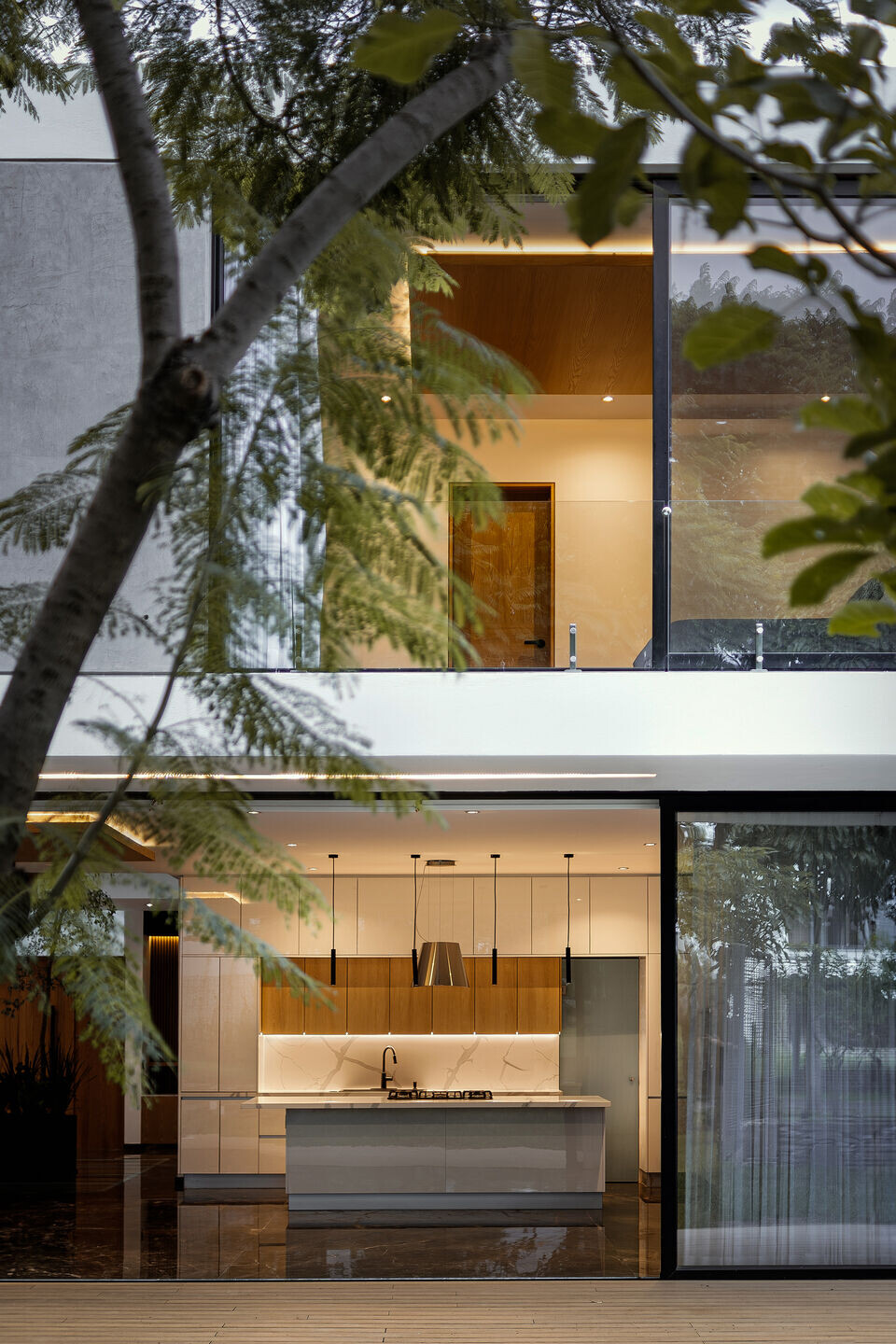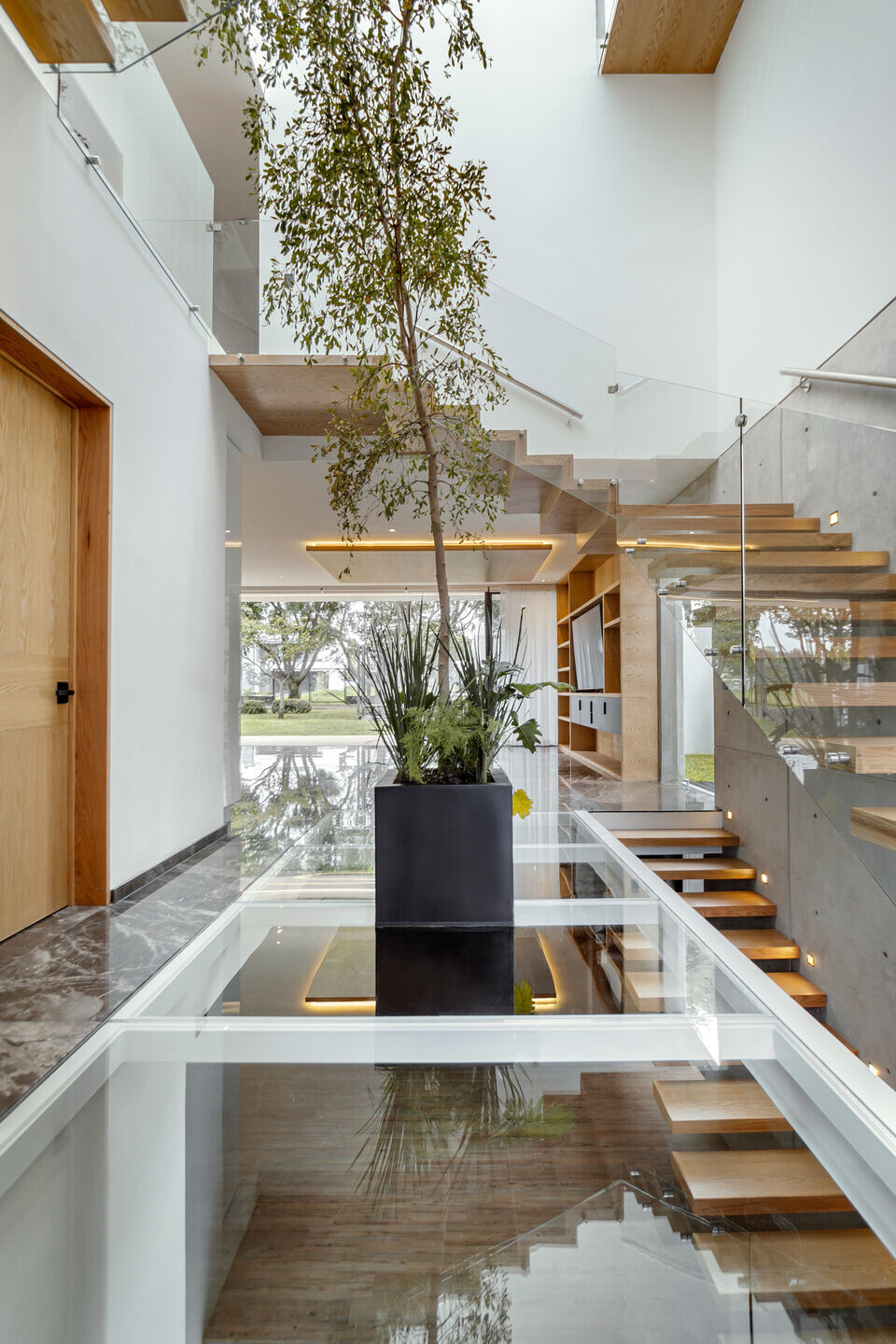 For its part, when directing the route to the lower part, we have a semi-basement with a large play area, a guest bedroom, service space and storage are the perfect functional complement for the needs of this family.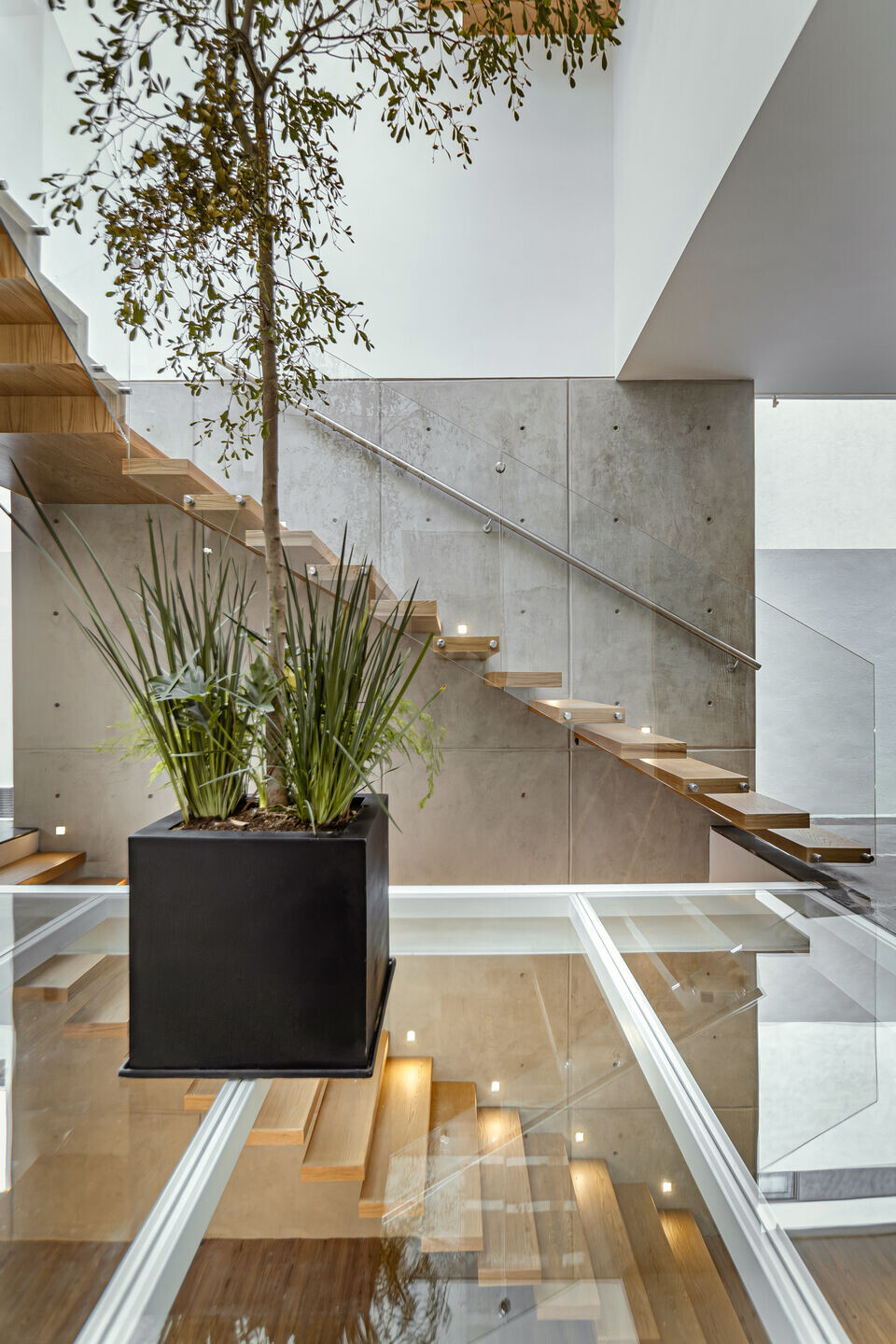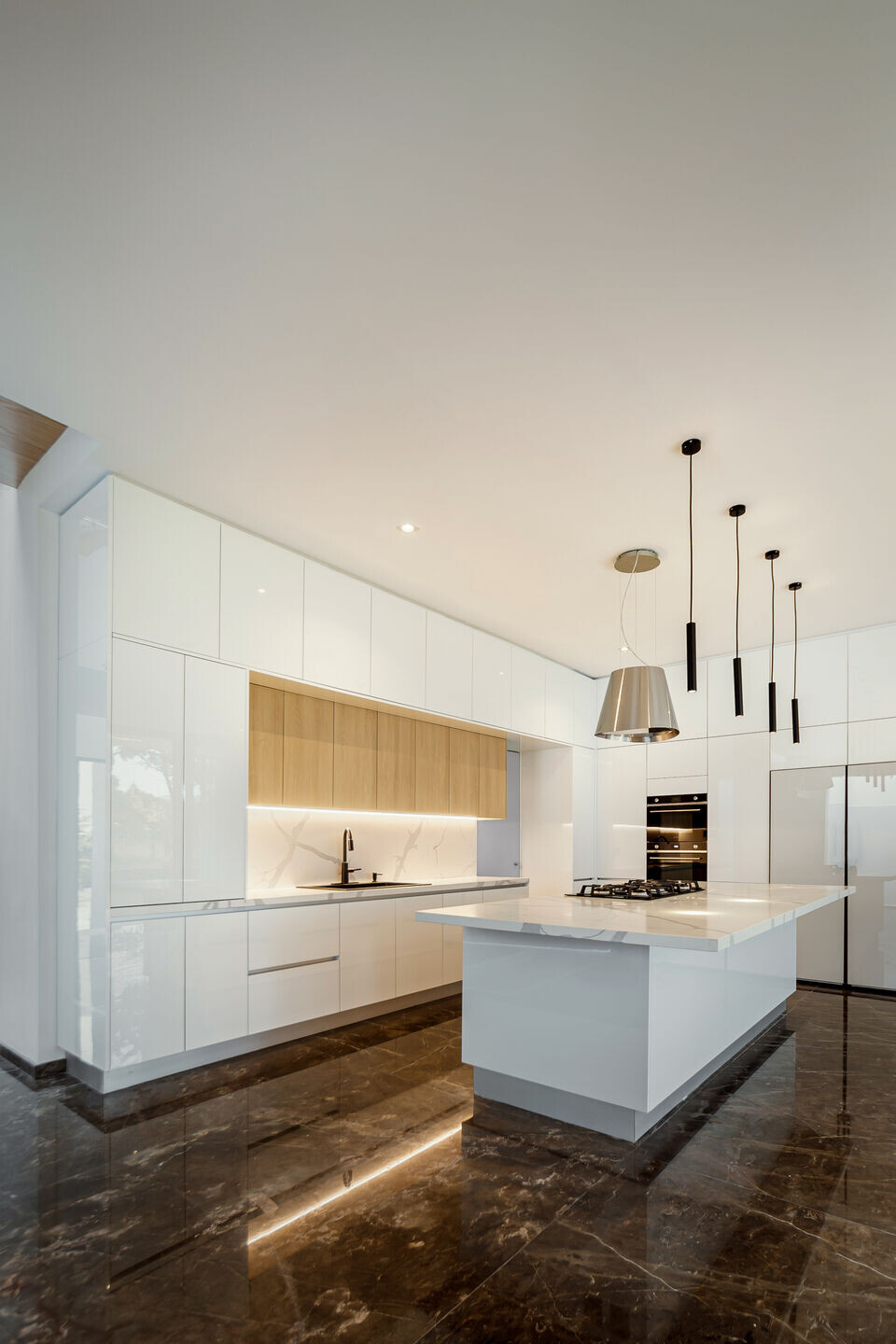 The palette of materials for this project is made up mostly of masonry walls with white coatings and their gray scale, apparent concrete as contrasting elements, as well as pieces of oak wood to give warmth to the space, large-format clear glass and Saint Thomas marble plaques are the perfect complete to harmonize the composition.