Light and space interact inside and out. The homeowners had an affinity for mid century Palm Springs homes. With that in mind, we designed a space with natural light, thin roof lines and tall ceilings, creating a space that flows seamlessly from one end of the home to the other, bringing the outside in.
The first floor allows for a free flow not only within the house, but also invites neighbors to take a peek of the laid-back beach life. The front patio serves as a transition for those visiting and gives them a reason to sit down and enjoy the atmosphere right before leaving without overstaying their welcome.
The open floor plan presents hybrid spaces that suggest, but do not control the program, providing endless opportunities for each room. Entry meets living room, living room reaches for kitchen, kitchen interlocks with dining room, dining opens to pool, pool lets basement stay afloat; The house is a dais for everyday beach life, balancing all aspects of functionality and aesthetics while providing breathtaking views and playful spaces.
By incorporating a modest material palette, the house delivers an overall new modern approach to beach dwelling. Wood, metal, and glass bring an elegant balance to the design by providing a podium, a framed view, a reflection - Novelty achieved by simplicity.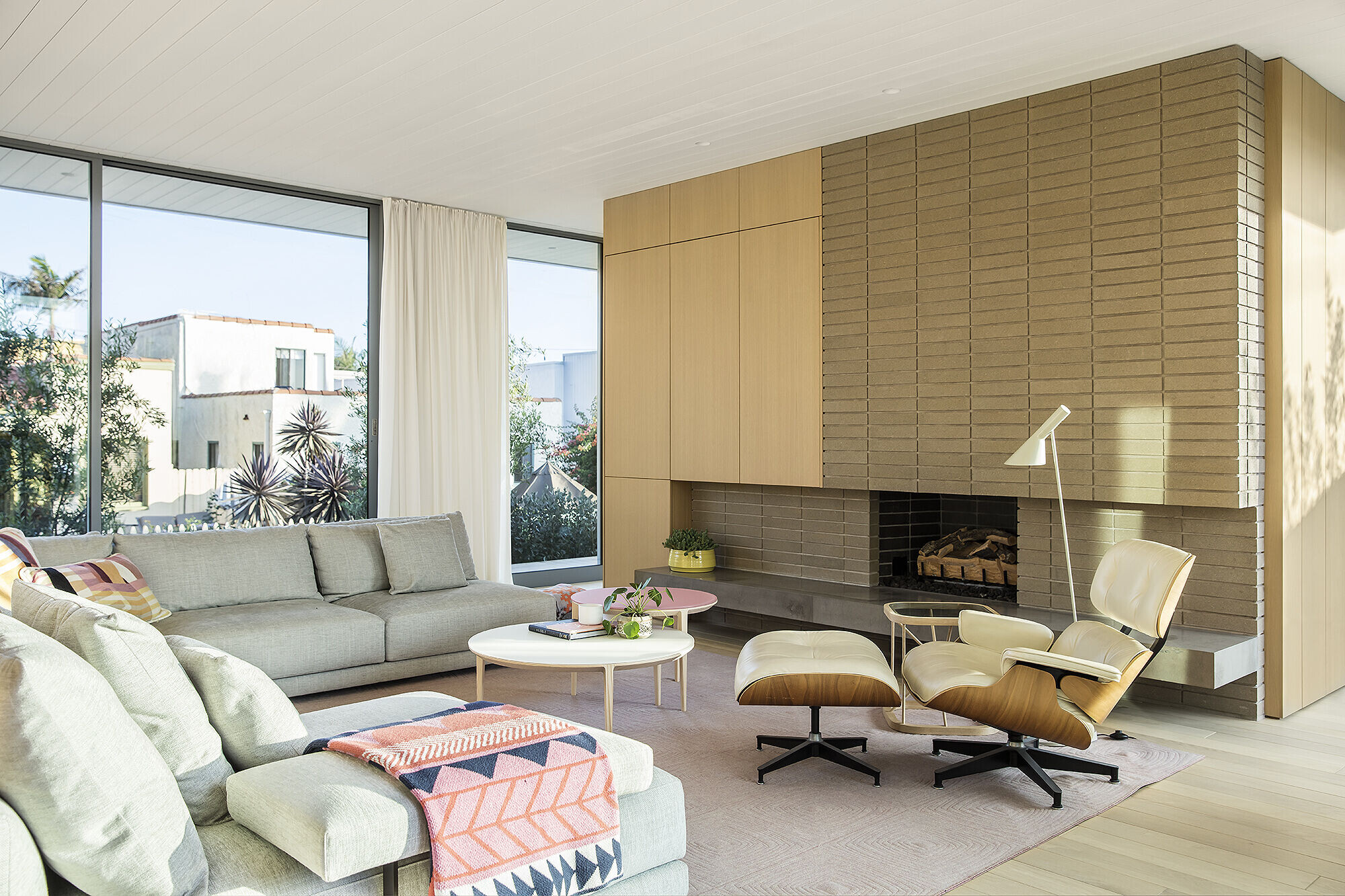 "Luis is amazing. He is a great listener, problem-solver, and designer/architect. We gave him multiple challenging tasks and he was always up for bringing his A game." —Homeowner