Located in Vila Olímpia, in São Paulo, the project was conceived for a single young man who wanted an apartment that reflected his cosmopolitan lifestyle. As he lived alone, one request was to modify the original apartment plan, integrating one of the three bedrooms with the living room and increasing the social area space to receive friends. In addition, the balcony was closed and integrated into the living room, creating an area of about 75m² that includes a dining room, living room, and gourmet kitchen with bar.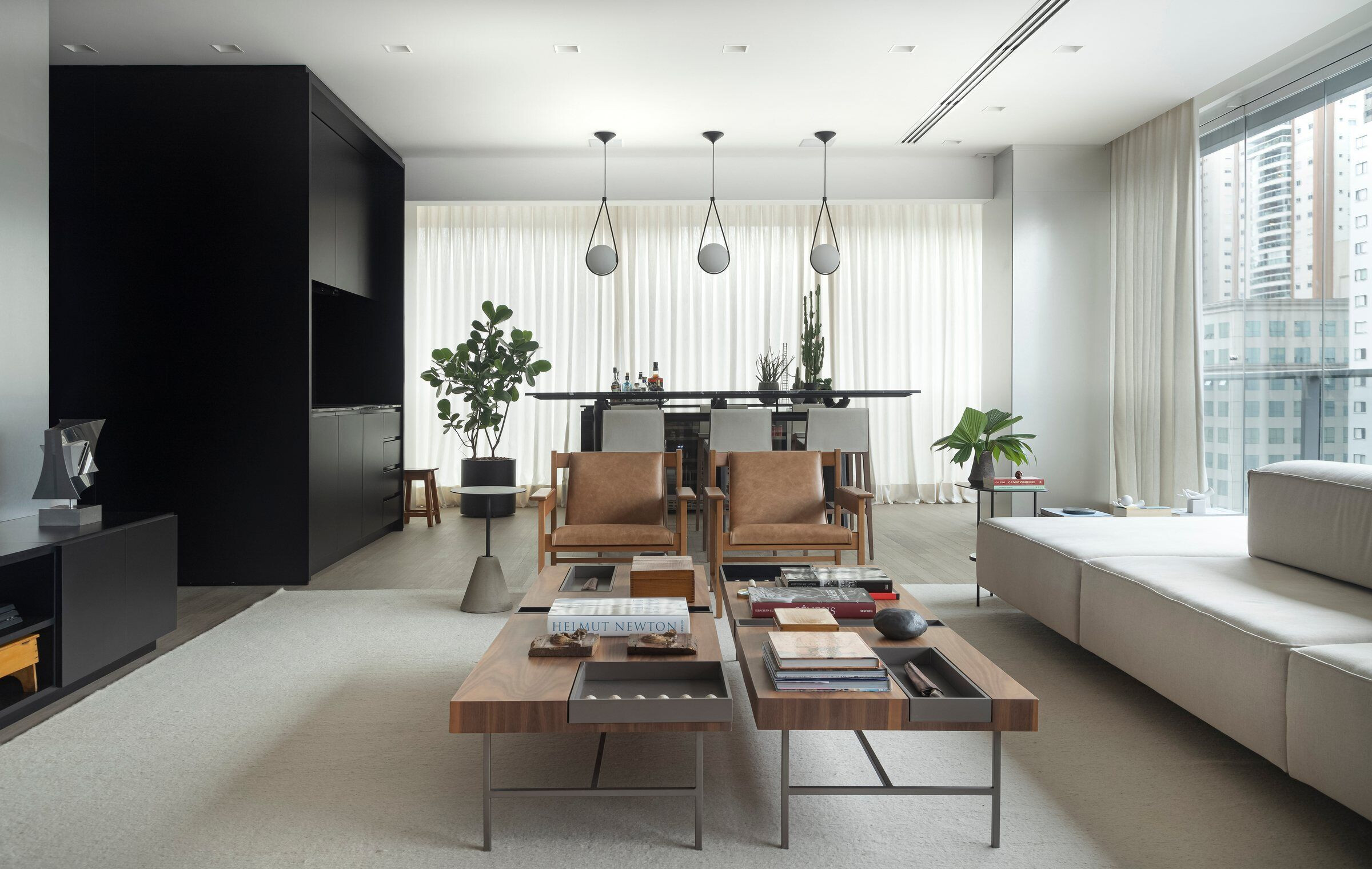 Contrary to integrated American kitchens, one of the design choices was to keep the kitchen separate from the living spaces, allowing it to be completely closed off thanks to the panel door that camouflages into the slatted behind the dining room table. This provides privacy to the service environment while maintaining the small gourmet area equipped with a stove, minibar, and wine cellar.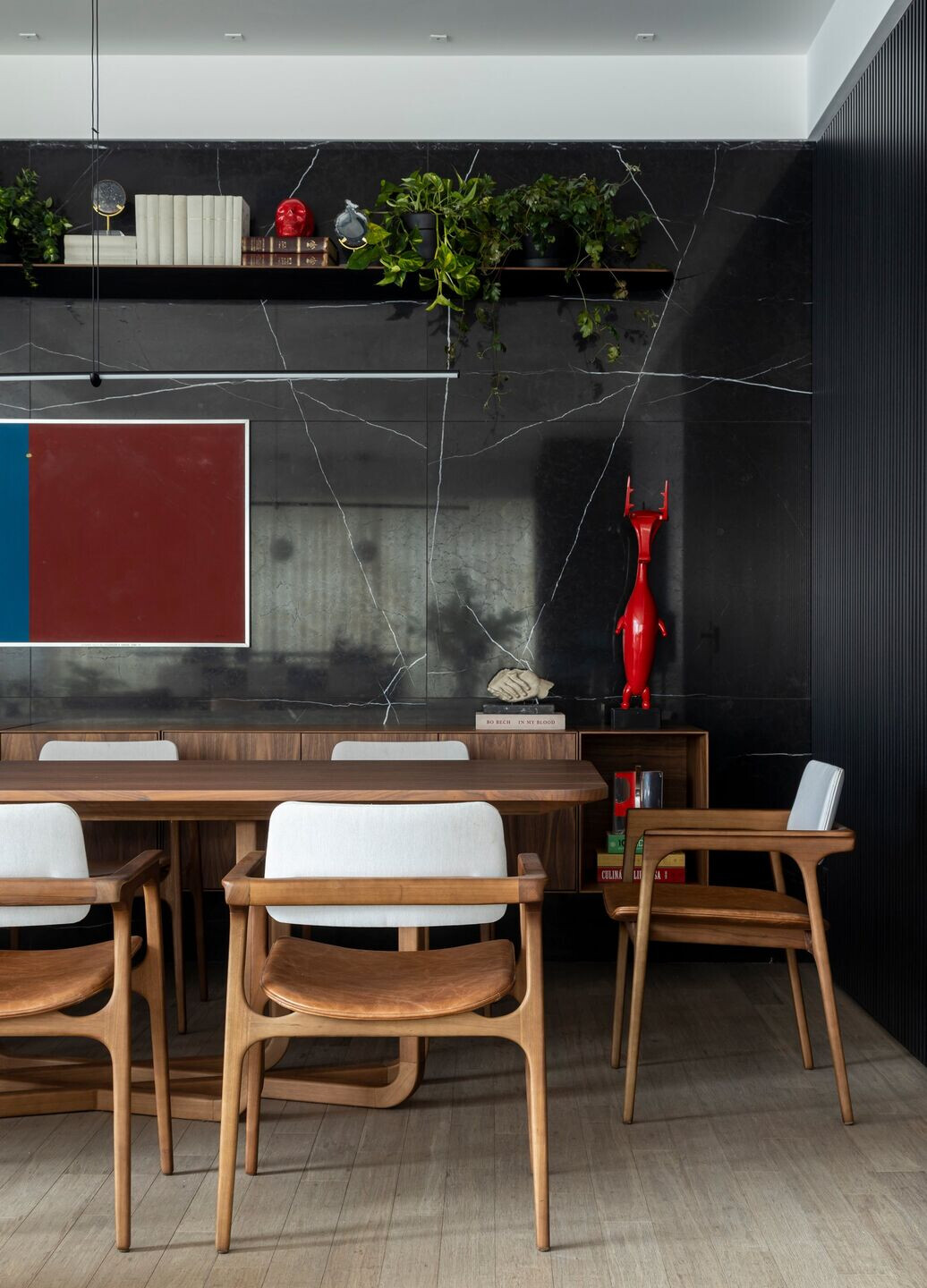 These changes increased the size of the master suite, which now has an integrated closet. The circulation between the rooms and the service area was closed off, dividing the floor plan and demarcating the living room as the distribution center of the apartment's flow.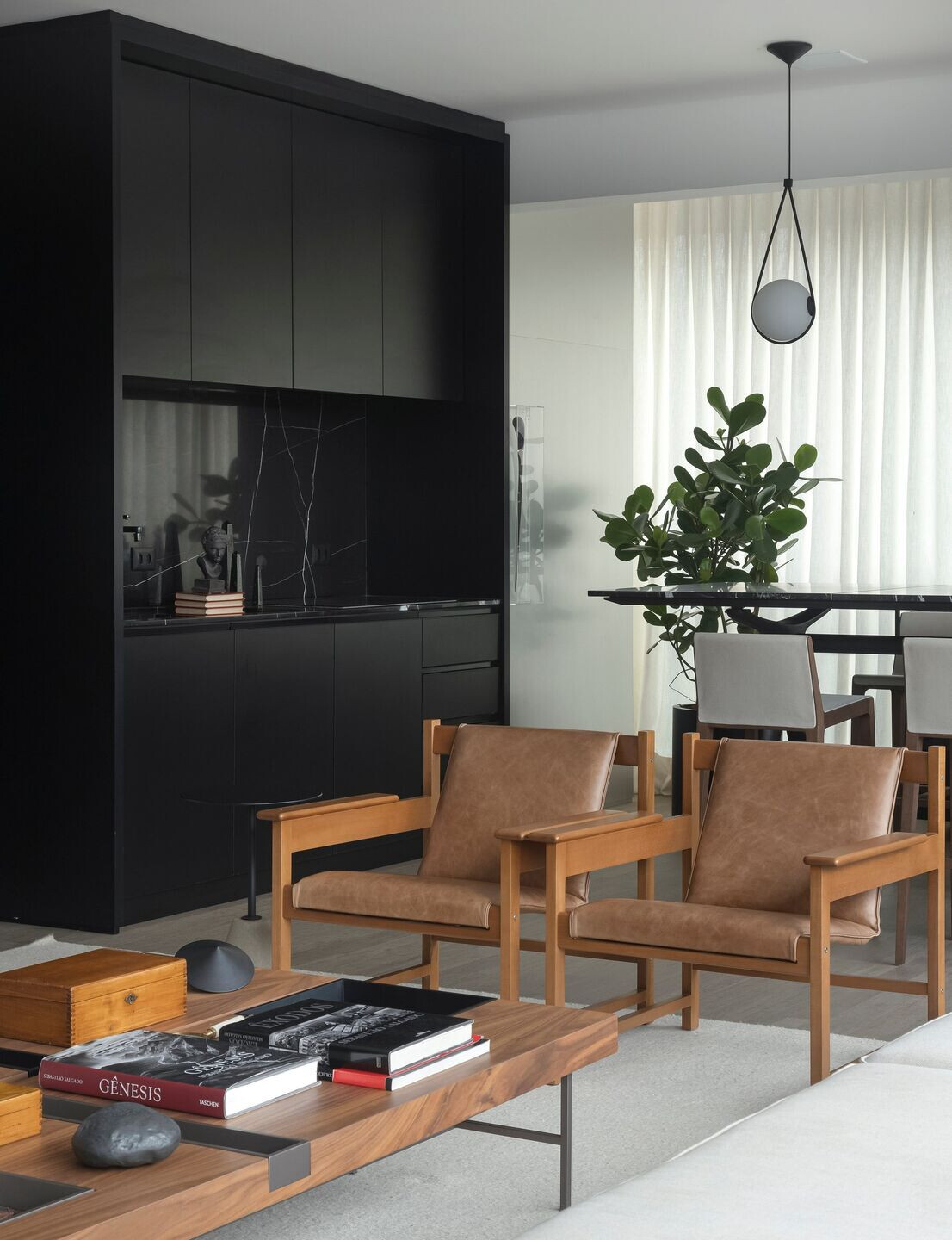 The choice of colors and materials reflects the tenant's personality, at the same time creating a neutral base for works of art and collectibles. The color black is present in all areas of the apartment, bringing unity to the project. Although dark tones are usually associated with heavy environments, in this case, they are in harmony, combined with the light provided by the apartment's openiness. Even the guest bathroom and master suite follow the color palette, combining black crockery and metal.