An extensive renovation to a Lower North Shore dwelling focuses on rebuilding the rear section of the home for a family of six.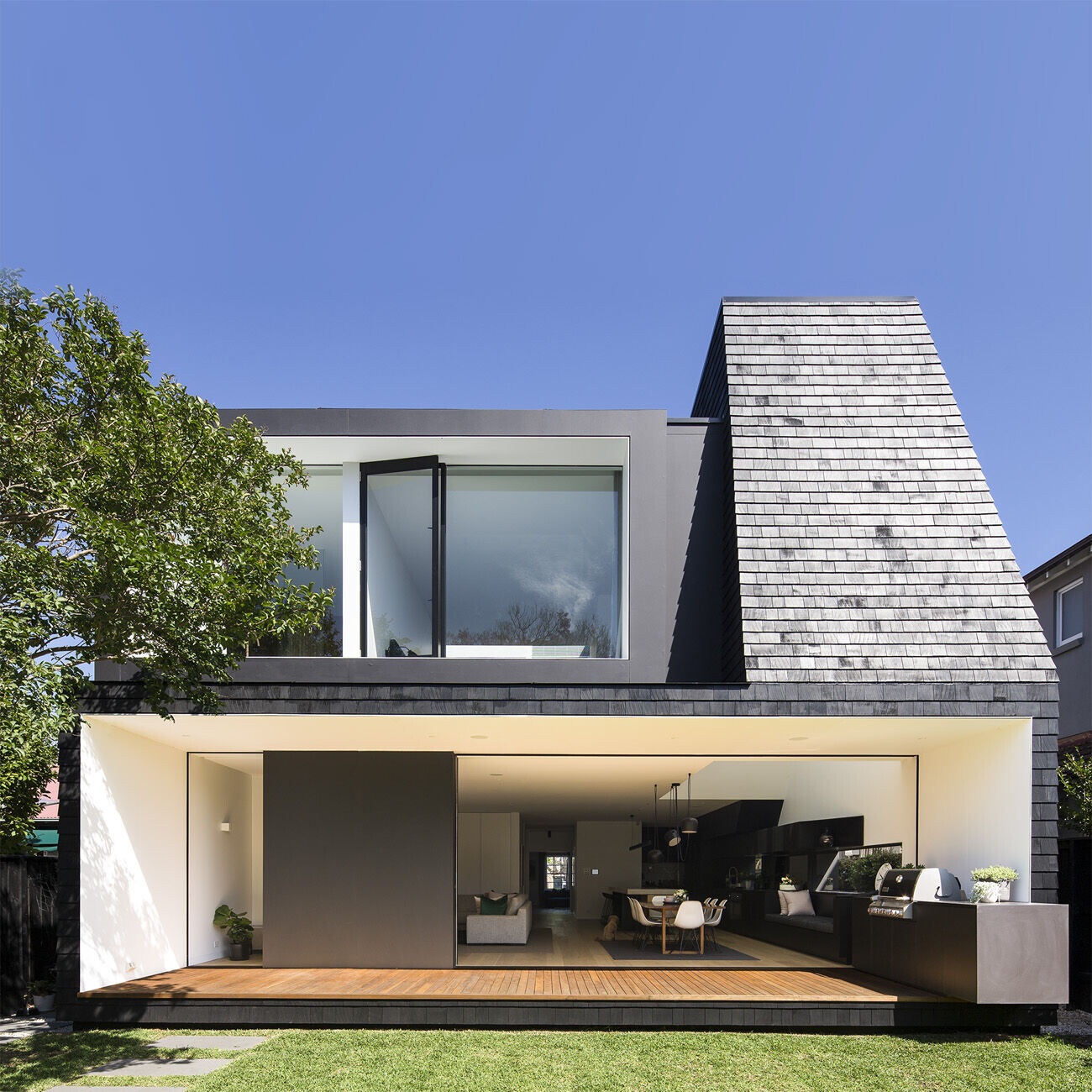 The design incorporates a light funnel above the primary living zone with an aperture to the sky that allows natural light to enter the space throughout the day.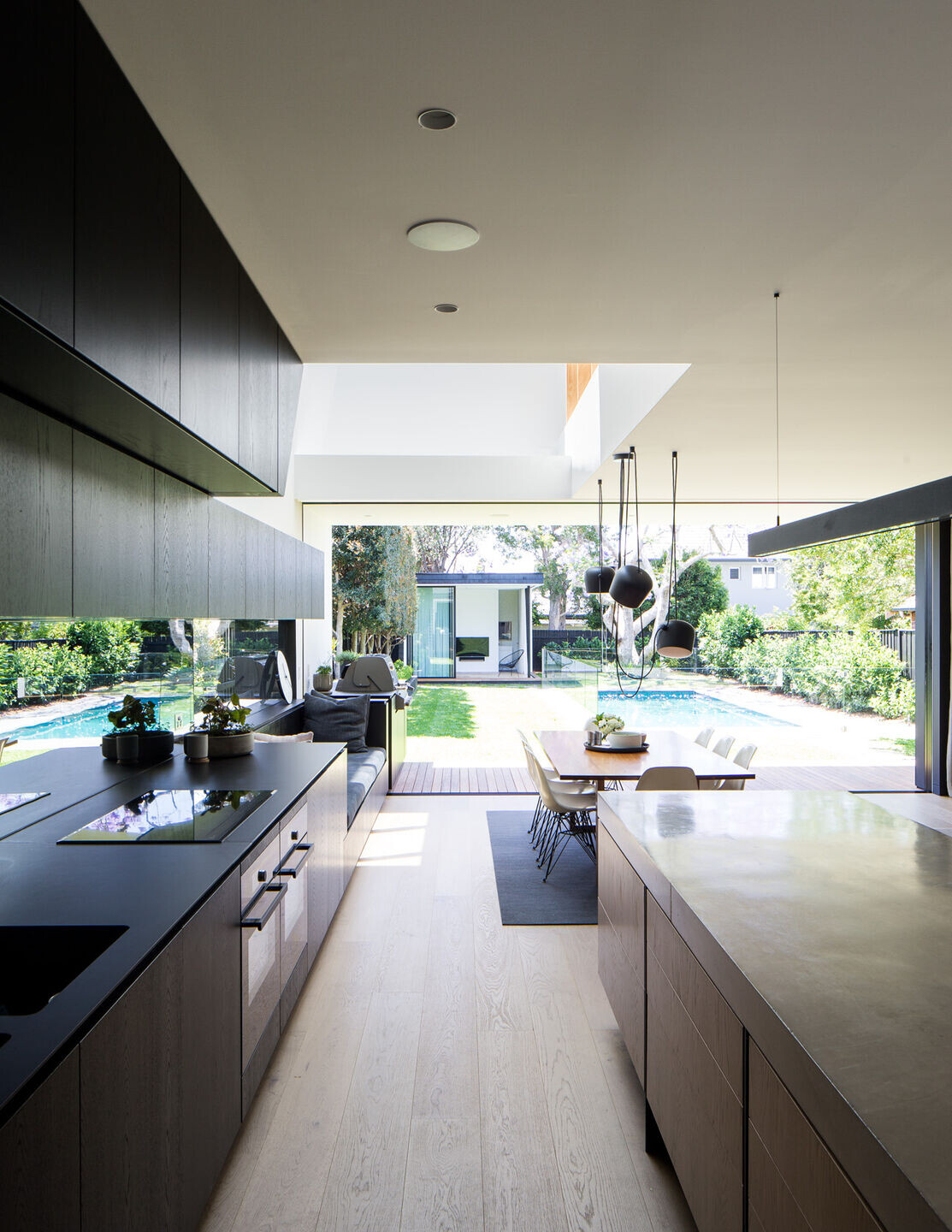 The funnel form, which dominates the rear facade, is clad in timber shingles creating a dialogue with the existing dwelling.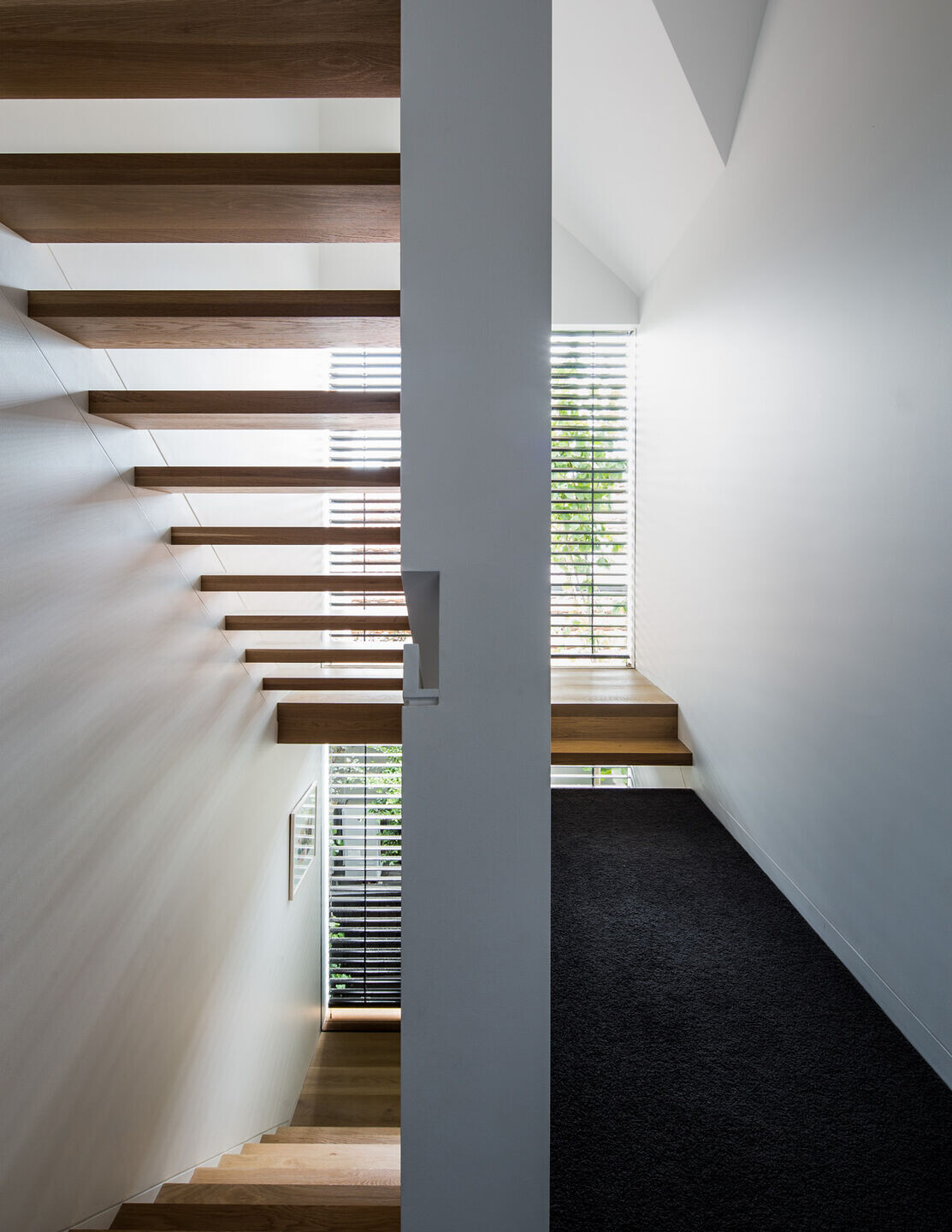 Additional light apertures have been integrated into the design at key junctions – one for the full height of a three storey stairwell, another one where the old house and the new wing intersect, which occurs over the master bedroom.