Cacau created a functional restaurant project for CASACOR, that is an important exhibition of architecture and interiors design in Brazil. Cacau´s inspiration to create this charming space that invokes simplicity, craftsmanship and a return to the original times was to stimulate the long-awaited post-pandemic gatherings.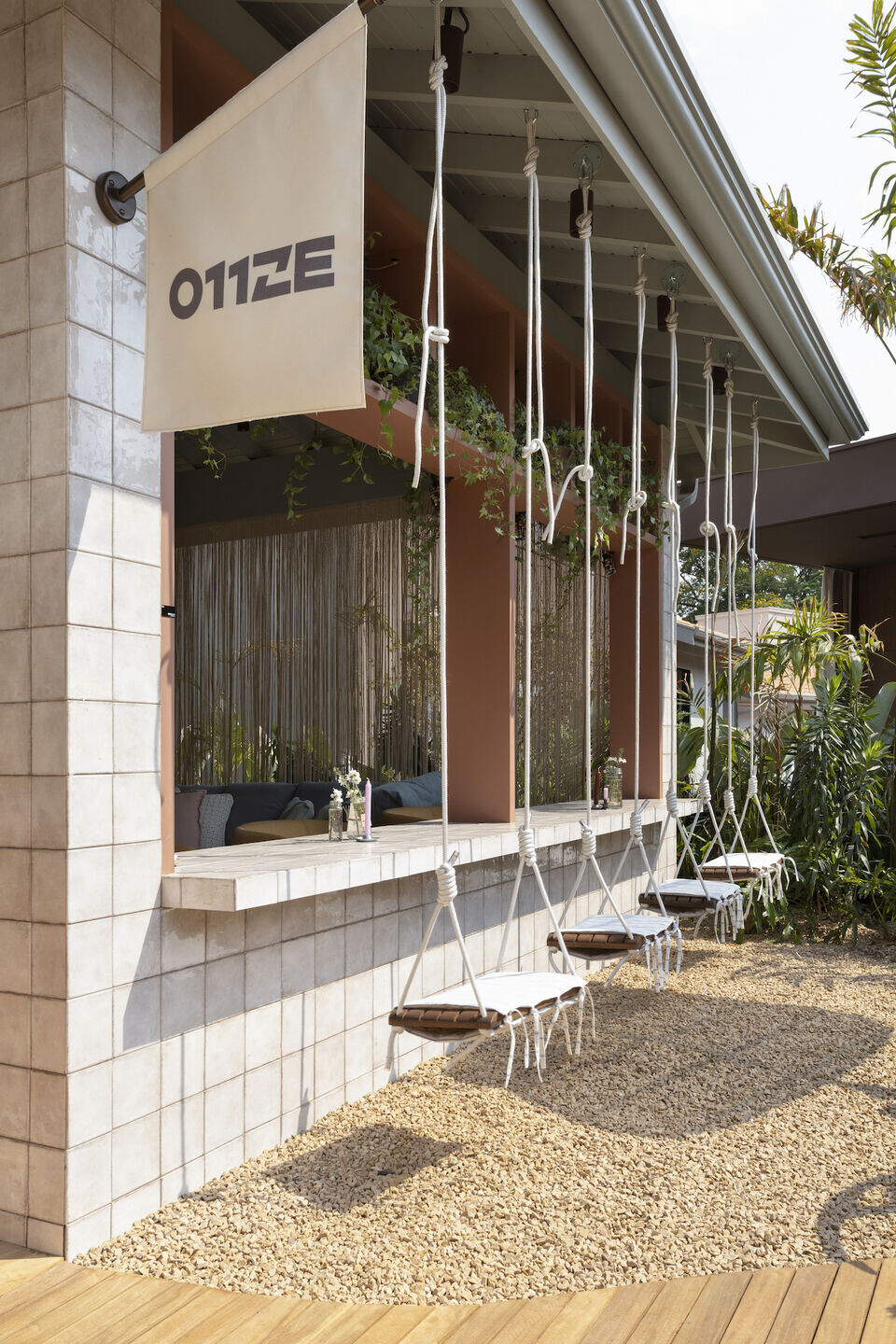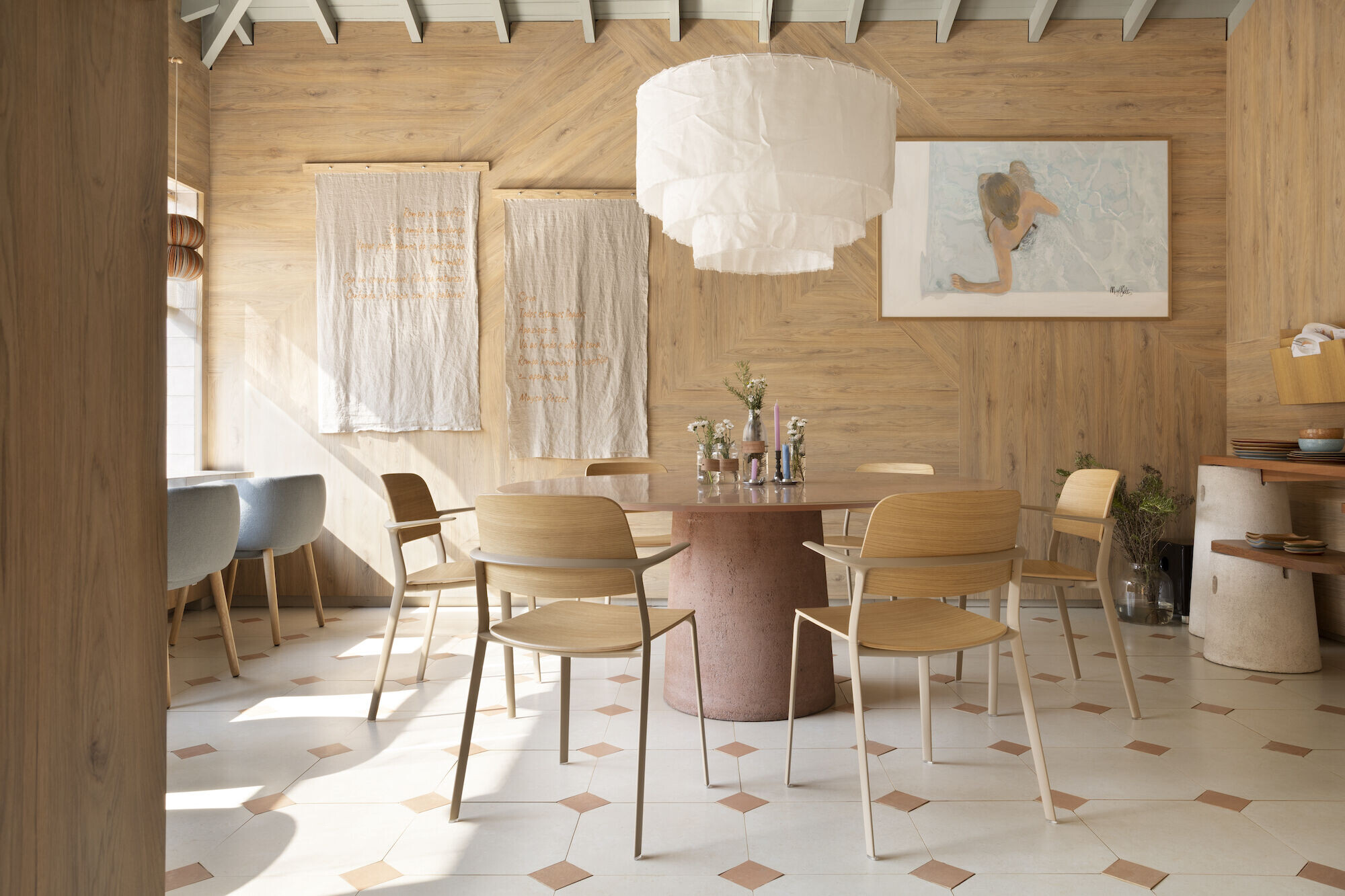 The concept reveals itself through the balanced composition of colours, textures, tiles, MDF-wood panels and a careful curatorship of pieces such as handmade embroideries, special weavings, natural straw hangers and paper roll sconces developed by the designer in partnership with Roberta Faustini which creates the cosy lighting.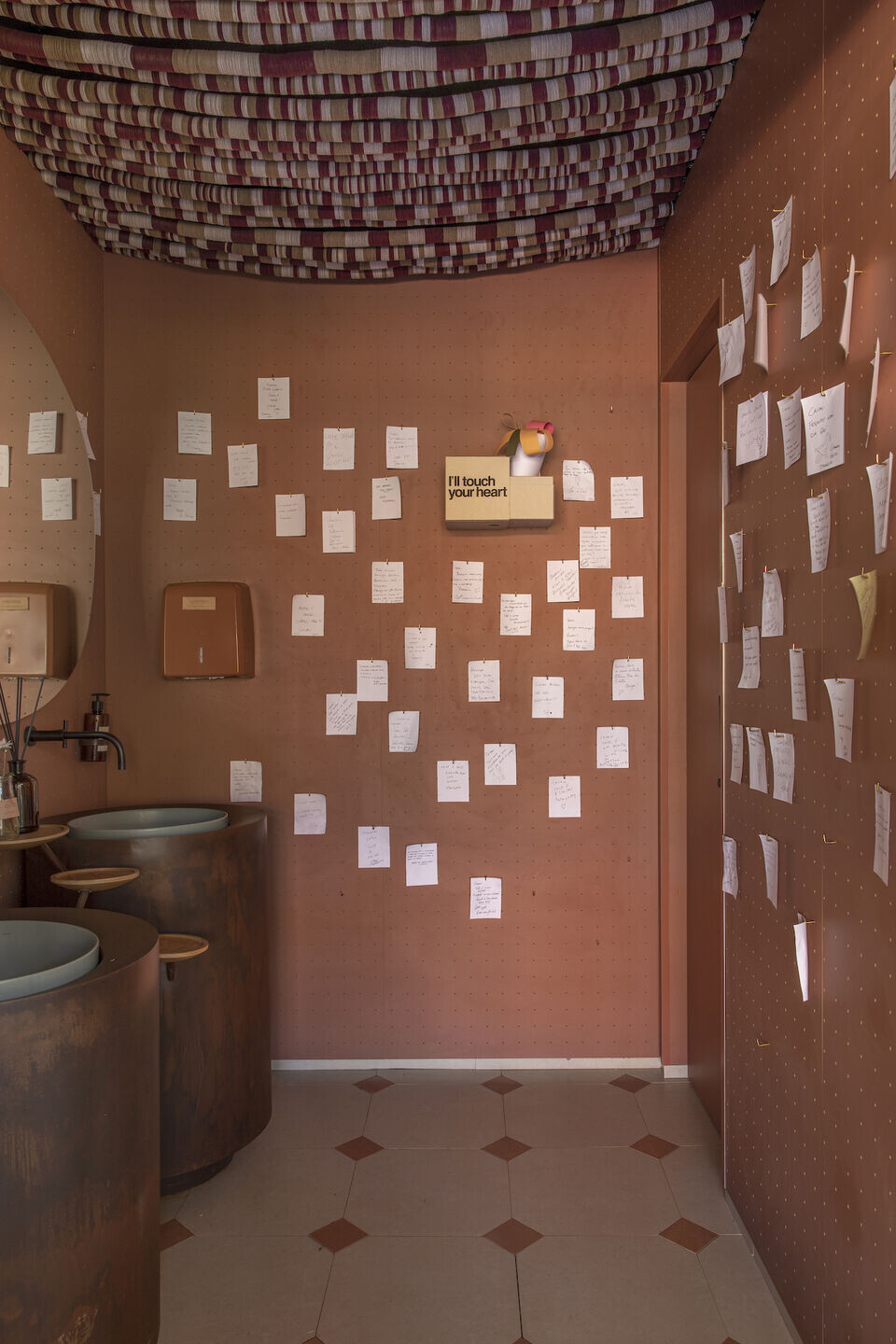 "The goal was to create a laid-back and full of life space, an experience through small details but at the same time being responsible and following the sanitaty protocols that the moment demands."
In the external area the attention goes to Jader Almeida´s Bird parasols.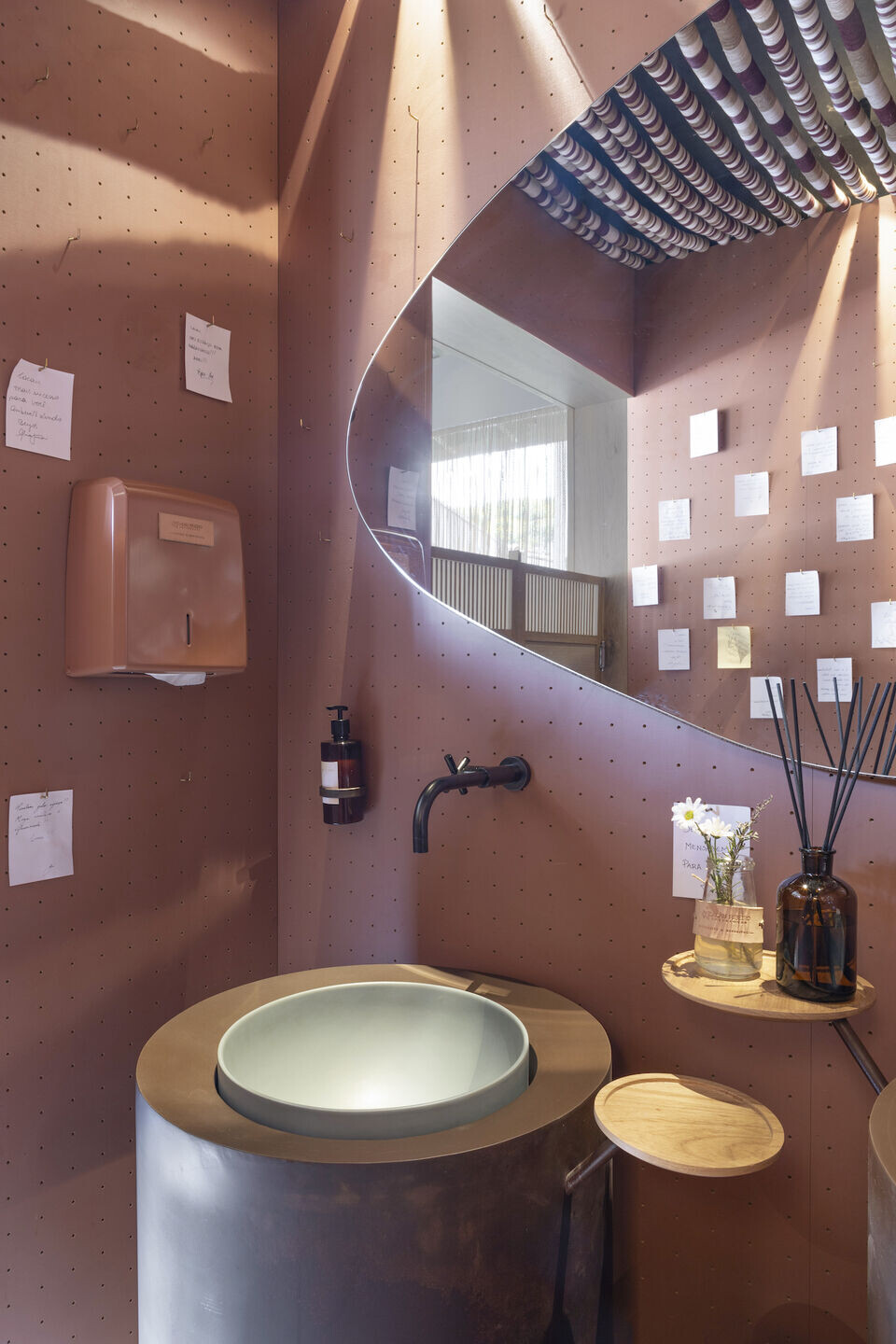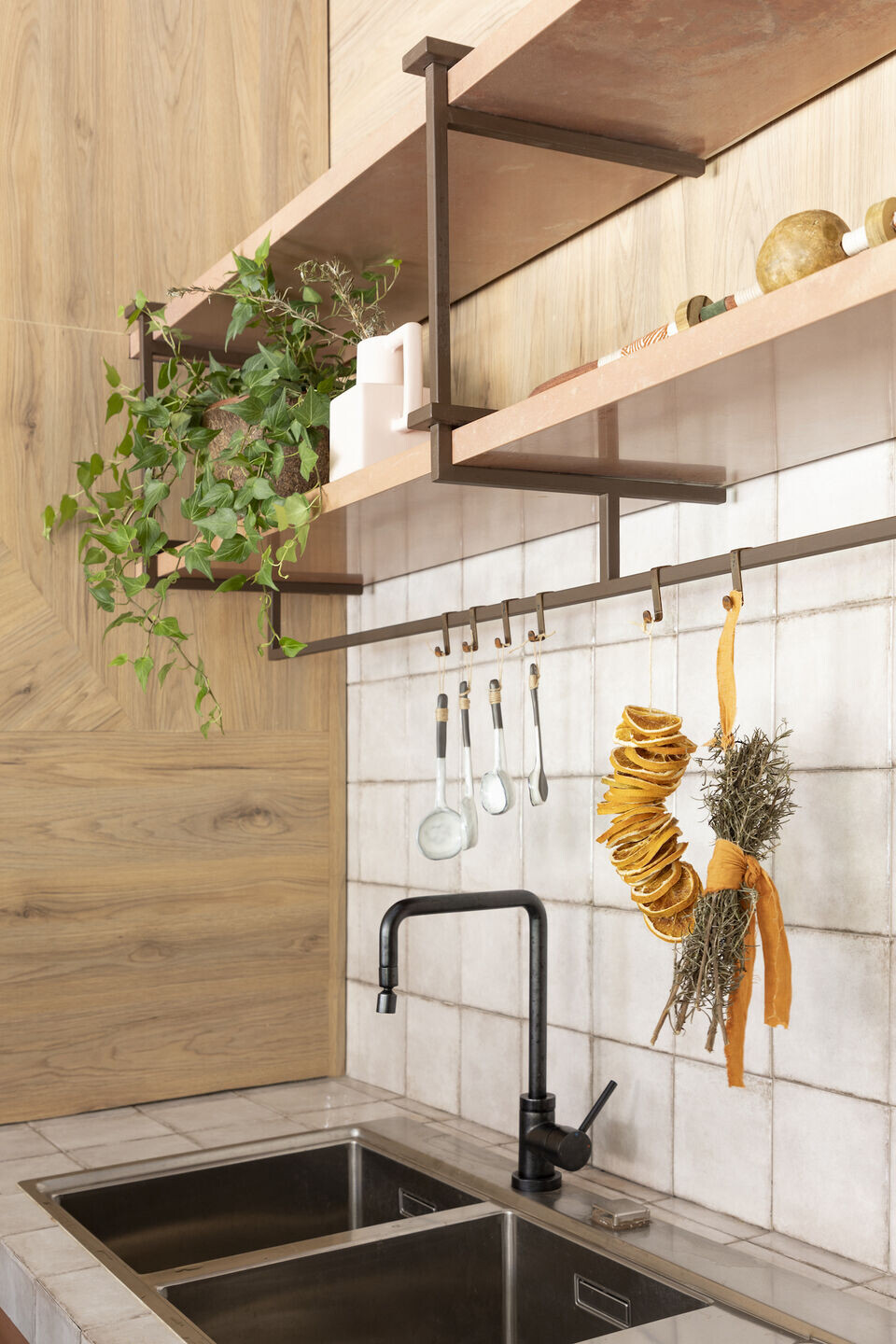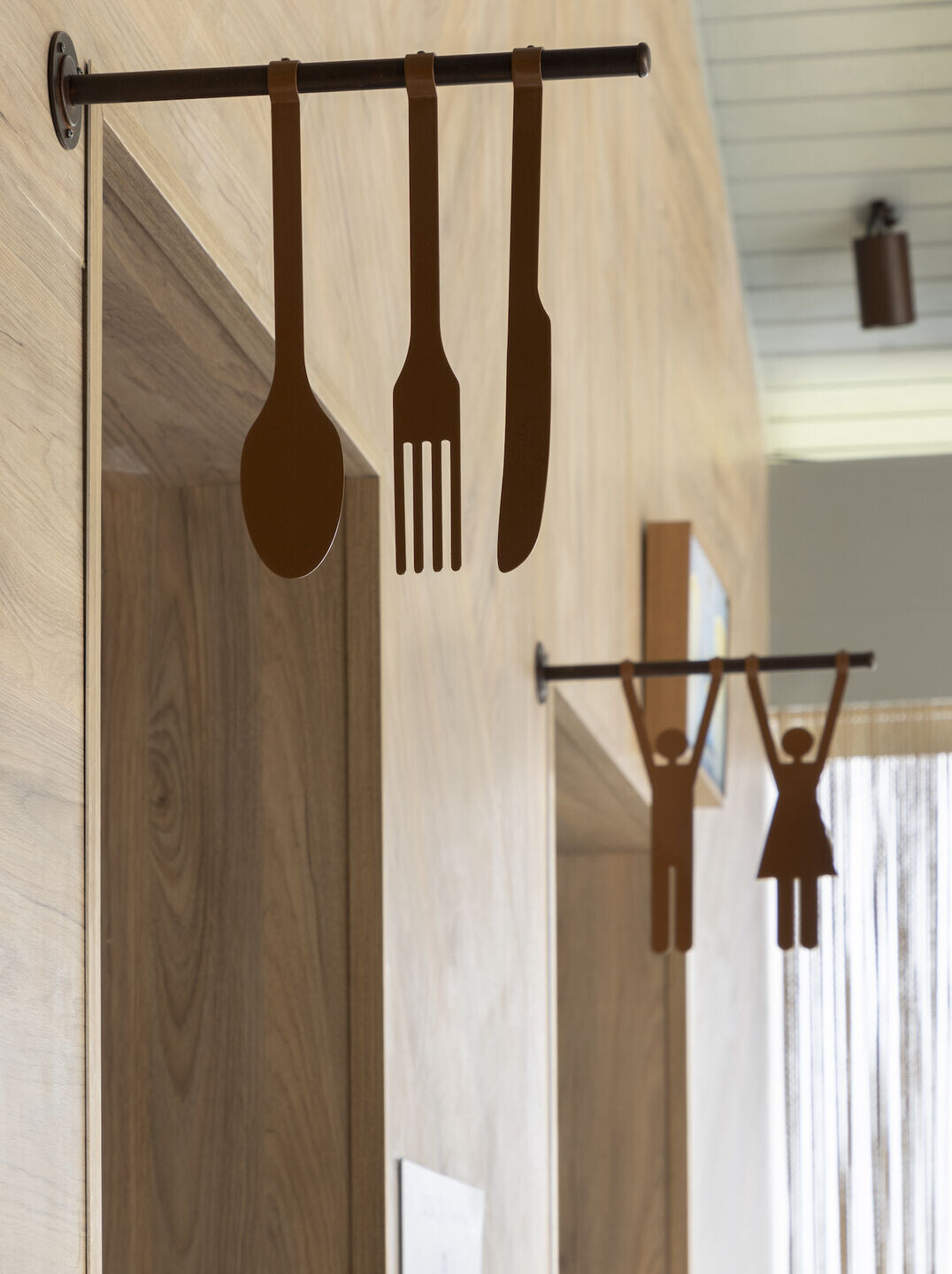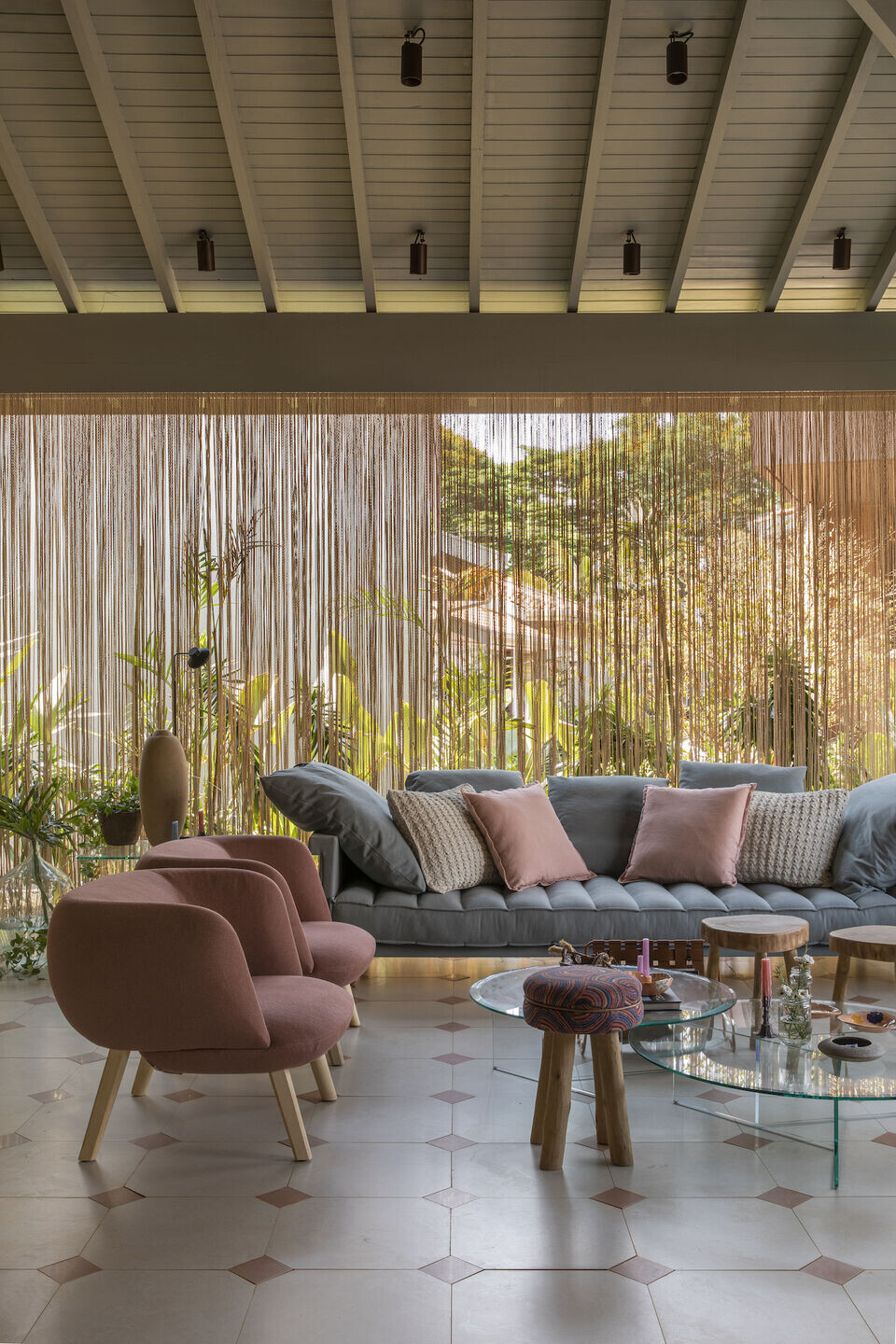 Materiales utilizados:
Facade cladding: RV Olaria Griss - ROCA CERÂMICA
Flooring: INTERIOR: Cross Cut - ROCA CERÂMICA
OUTSIDE: Cumaru Wood Deck - DESIGN DA TORA
Doors: Main door was a pivoting door in tauari wood and internal finish of coated with special weavings by NANI CHINELATTO.
Roofing: Ceiling with wooden structure painted in green: "Grande Metrópole" CORAL TINTAS and trussels also in wood, painted in green: "Relva Verde"- CORAL TINTAS
Interior lighting: Main lighting fixture by - AMAZON INDIGENOUS ATISANAL
PRODUCTION
Interior furniture: furnitures BY LOJA AUGUSTA, JADER ALMEIDA AND NANI
CHINELATTO
Sanitary ware and metals - DECA, Sink base in corten steel, Round bathroom sink, model L.1050.48 - Pistachio, Faucet bathroom, model 1178.BL64.My Duna Class- Black Mate
Fabrics - CALÊ and ELOISA TECIDOS
Restaurante operation - ONZE SKYLINE BAR
Crockery by OLARIA PAULISTANA
Lighting by LUCENERA
MDF panels – ARAUCO