This unique mid-century modern house suffered years of modifications and neglect and was in derelict condition. Doors and windows between inside and outside and between many of the rooms inside, including bathrooms, had been removed.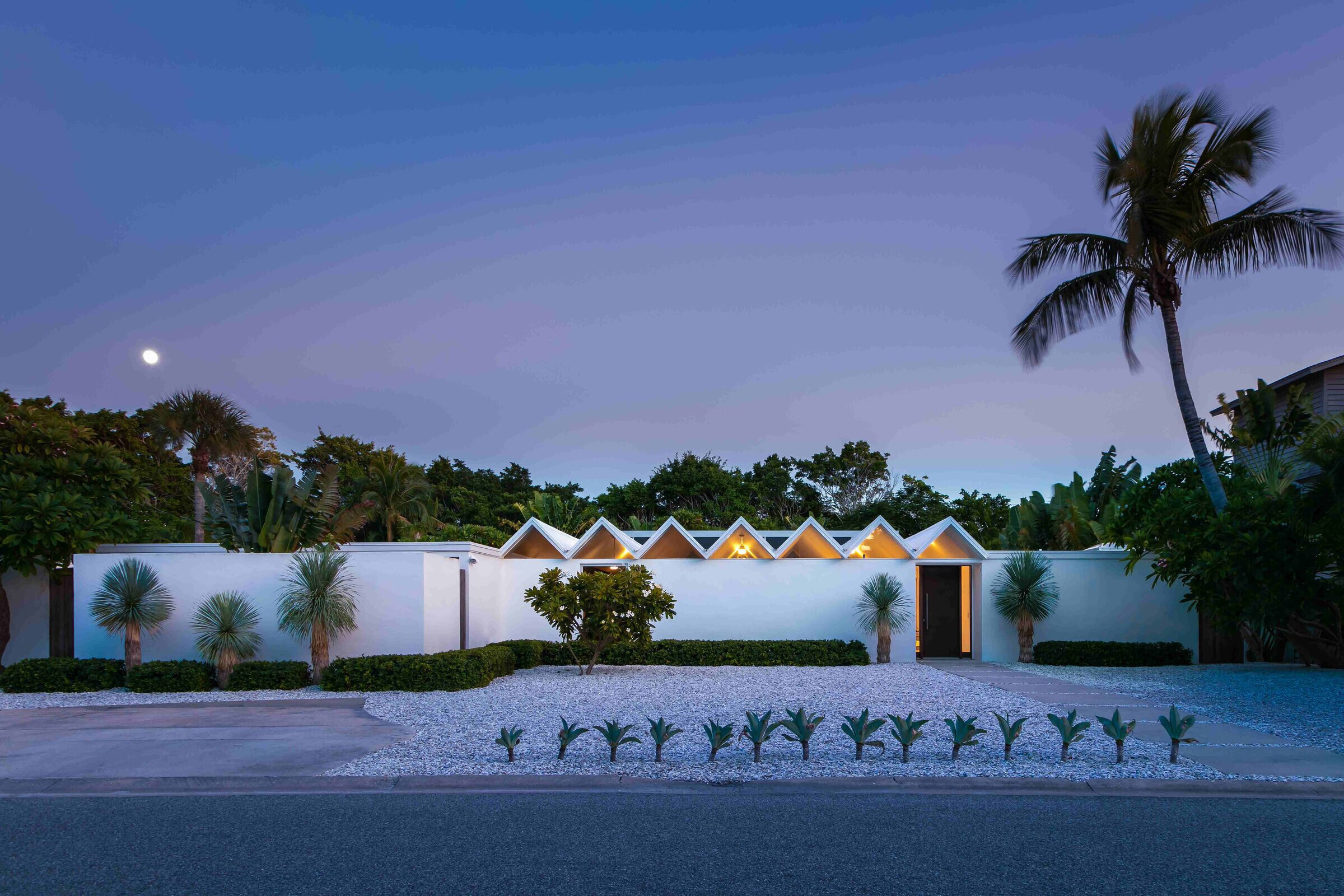 The original carport was enclosed, and an awkward storage area was added behind the master bedroom. Different flooring materials occurred throughout the house and some of the original stack-bond block walls inside and outside were covered with other finishes while some areas were still left exposed.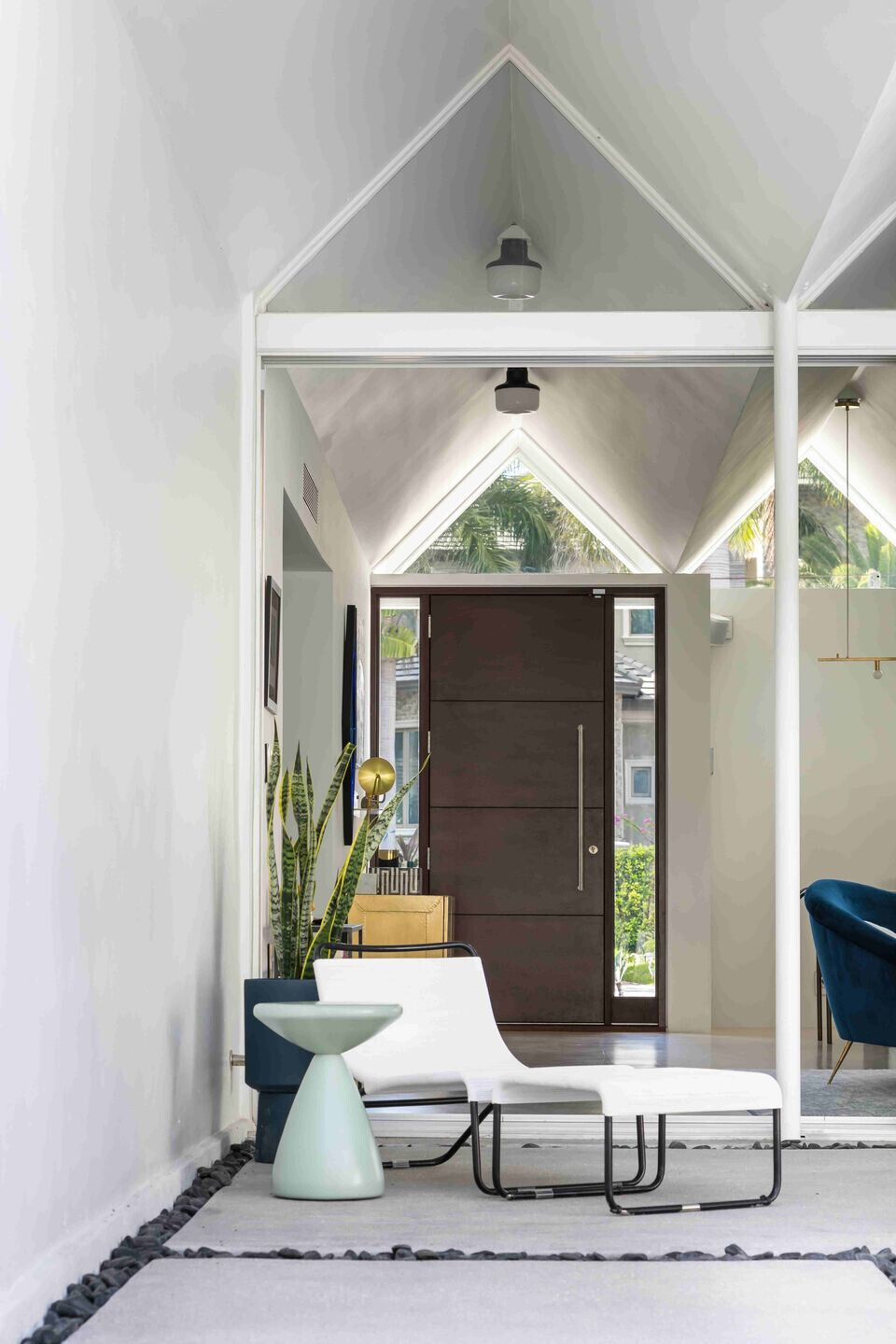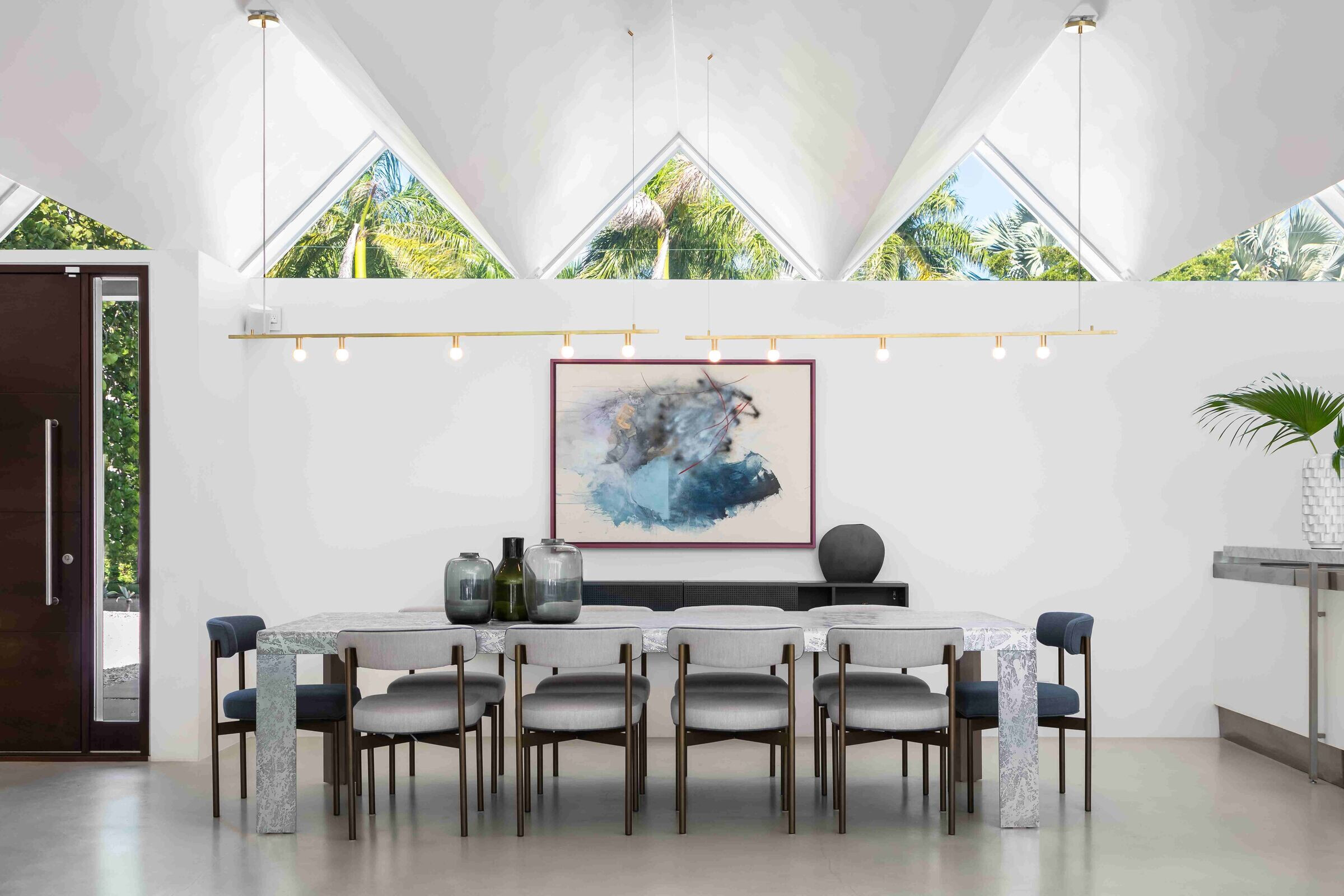 While the house had become a patchwork of incompatible materials and unfinished ideas, the unique roof structure made of Pickett panels arranged in a sawtooth formation, was still present and was in reasonable condition.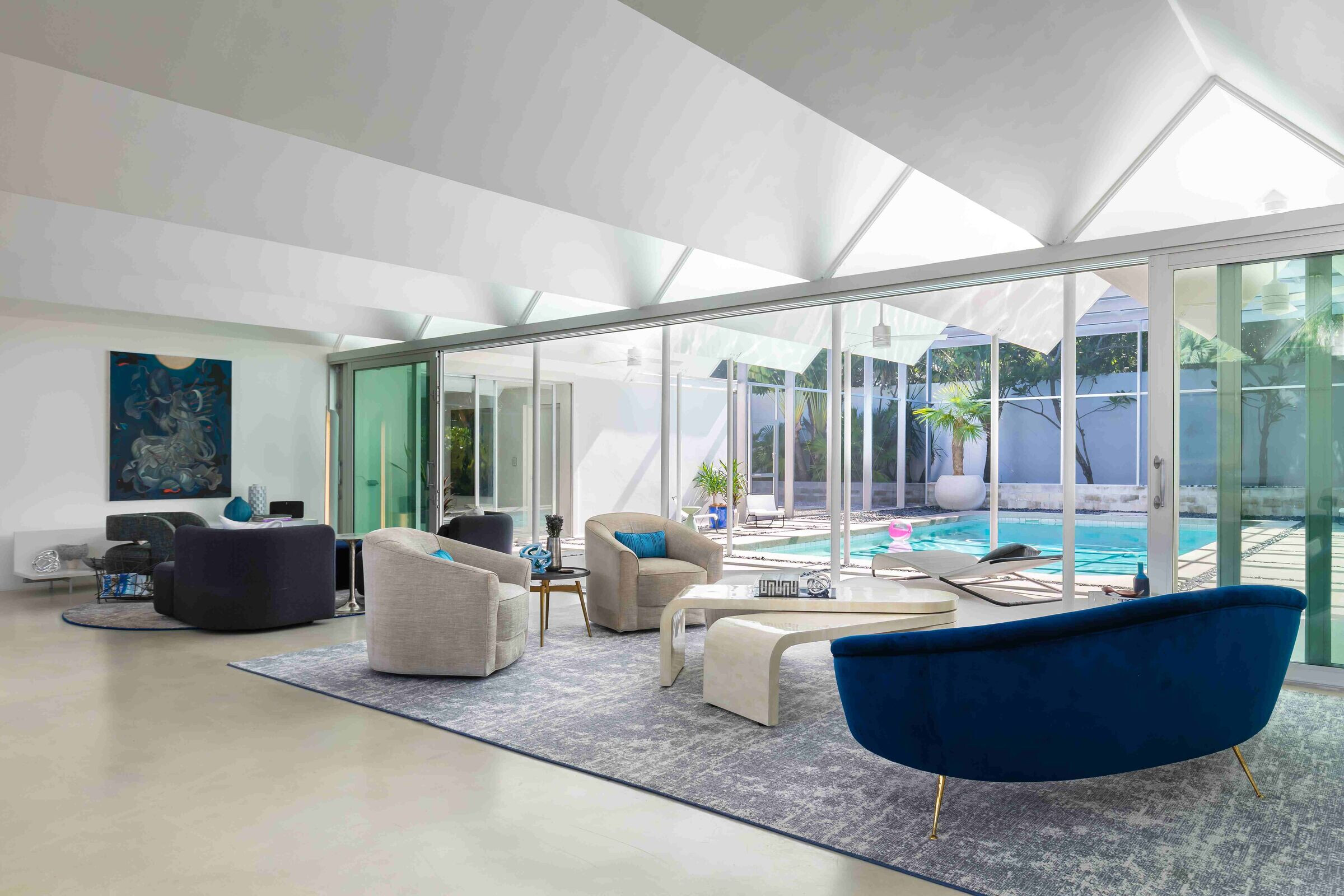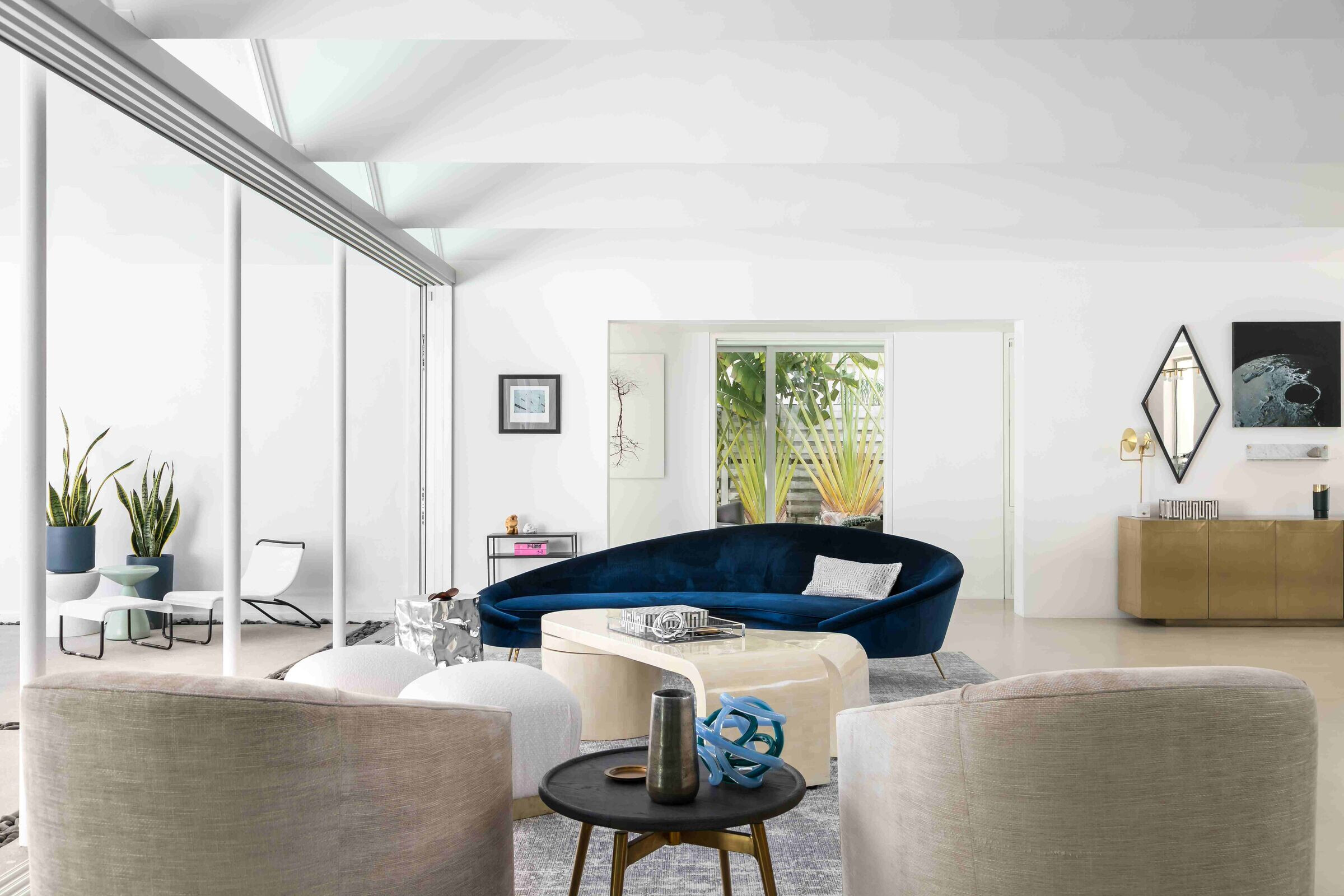 The goal for the renovation work was to bring into focus the unique and interesting aspects of the original mid-century design and to bring a cohesive aesthetic and organization to the house. The house would not be restored to original condition due to the loss of square footage that this would require.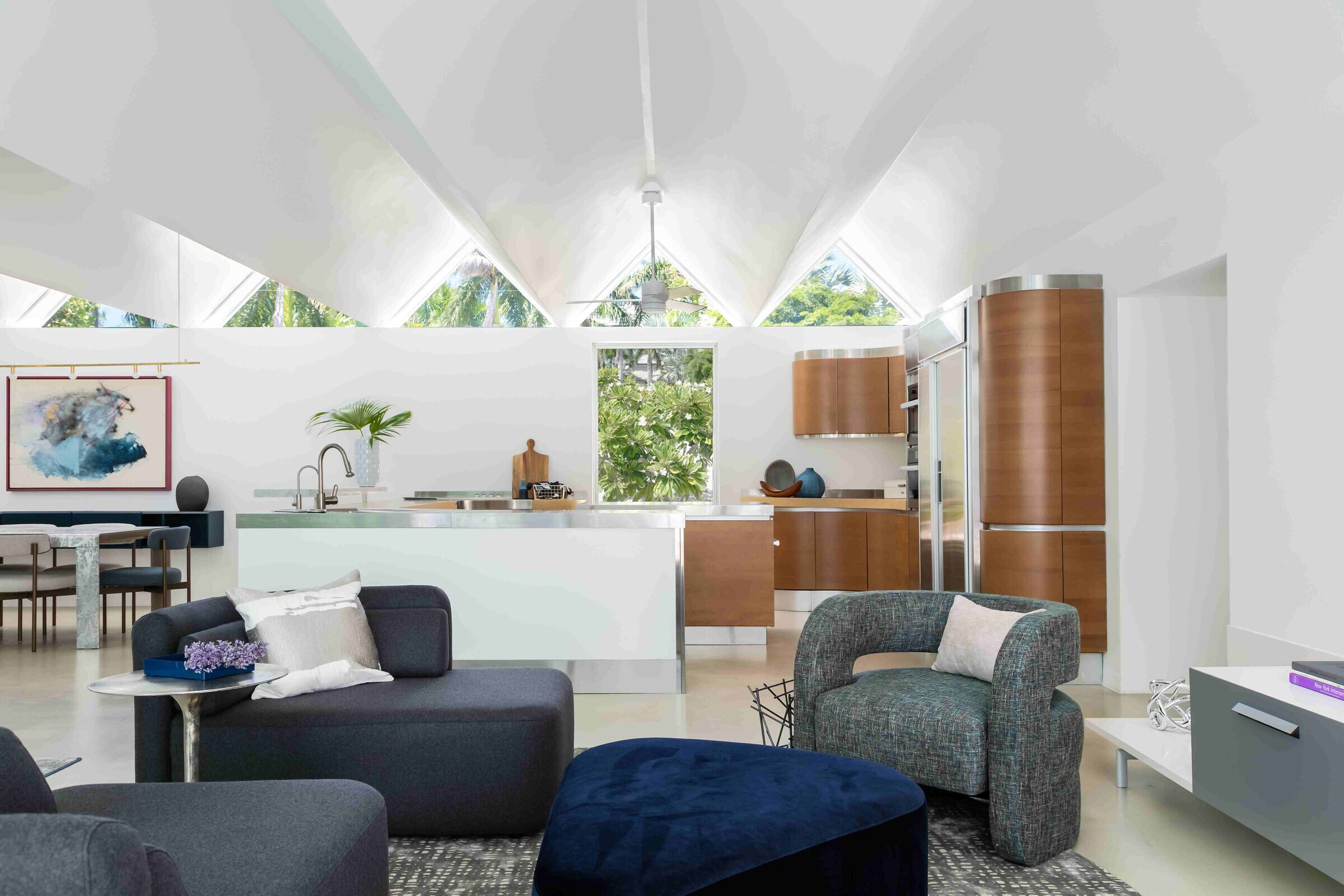 Areas where the stack-bond block walls had been covered with other materials were damaged and unable to be restored. To achieve a consistent aesthetic inside and outside the house, wall finishes were replaced or added as needed, and all floor areas were covered with a thin concrete topping. New doors and door custom door jambs were added, and existing doors and door jambs replaced for consistency.
New exterior windows and doors were installed where missing and as replacements for others in deteriorated condition.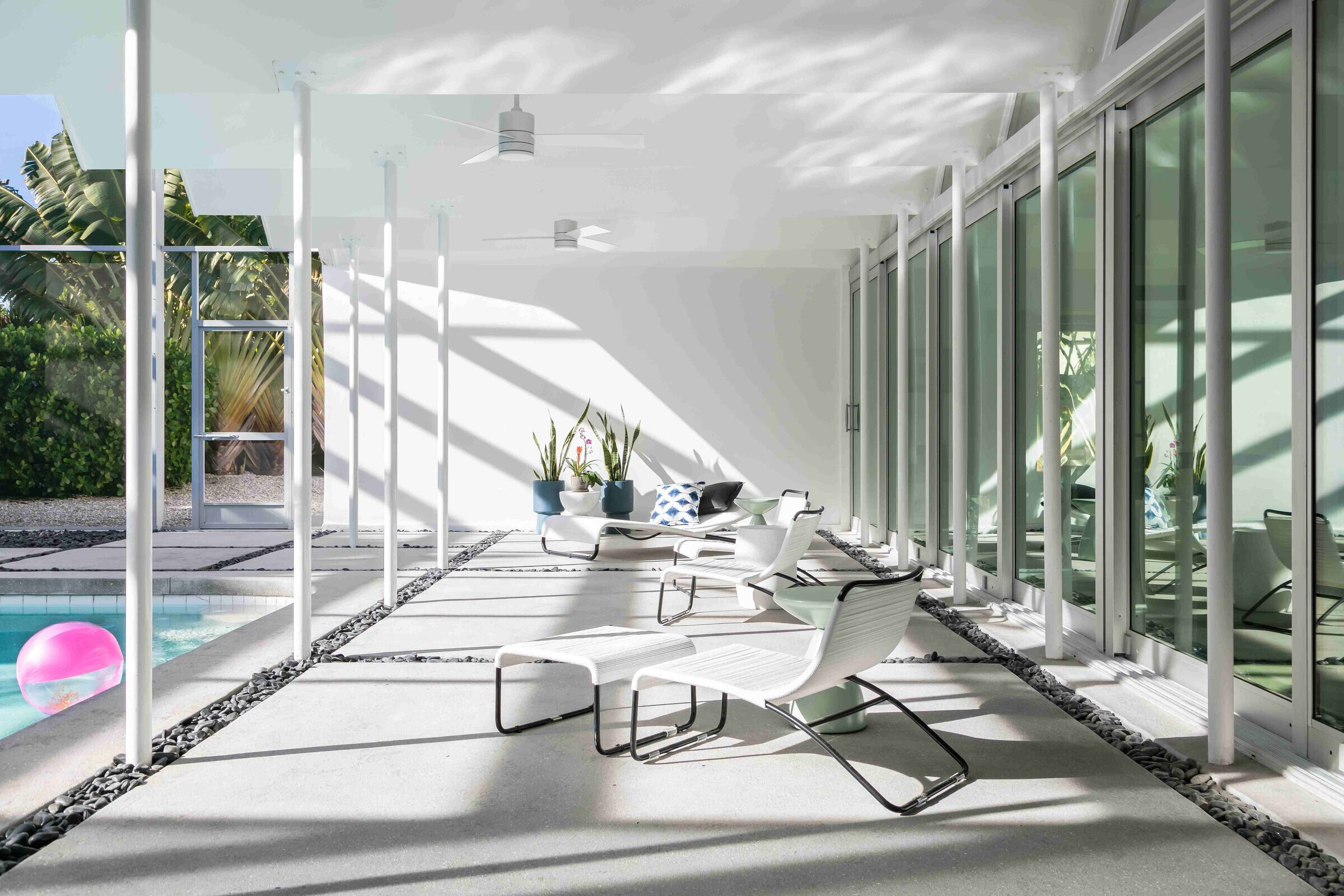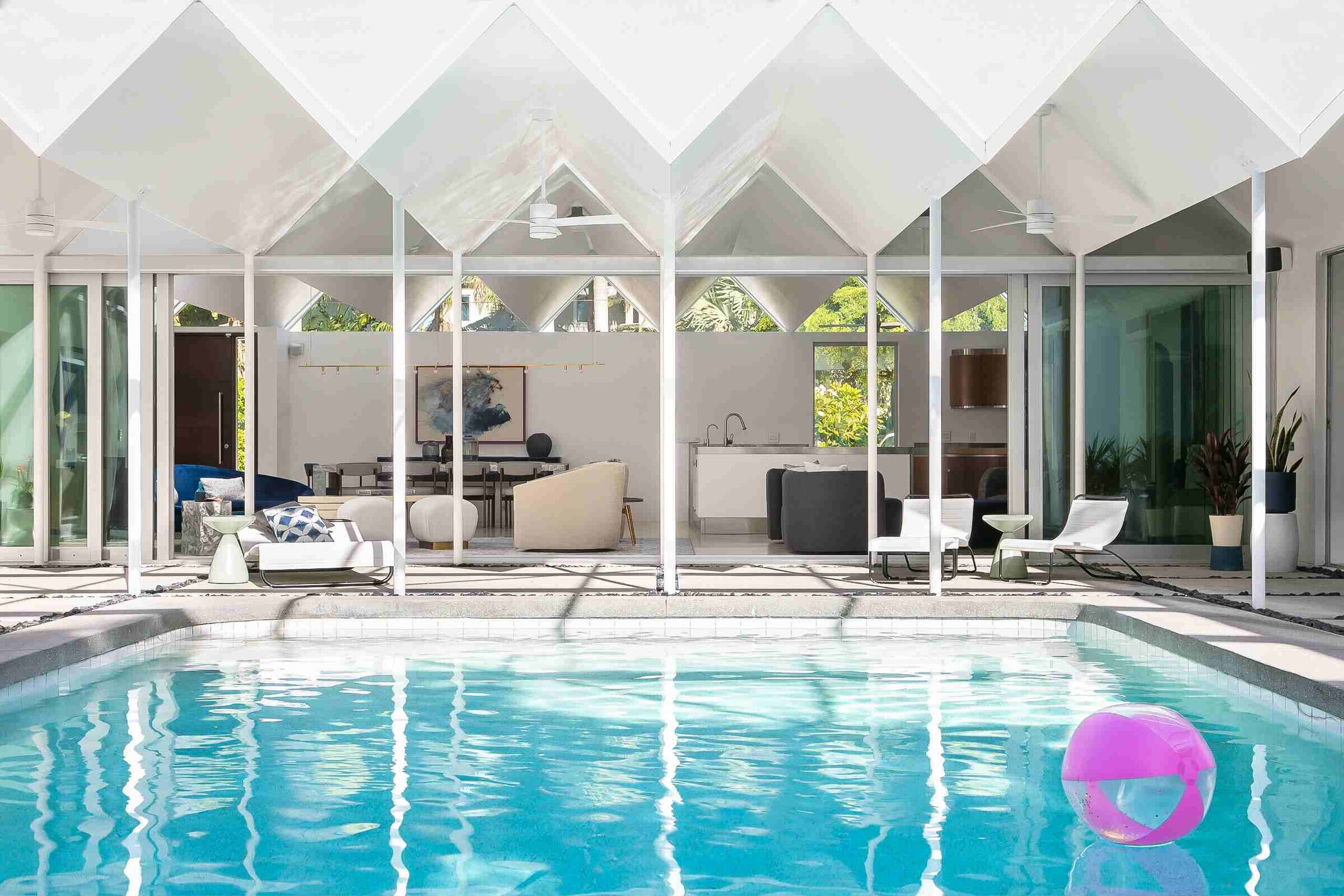 Extraneous interior and exterior elements were removed, and new exterior hardscape elements were added. Bathrooms were reconfigured and skylights placed above showers to introduce natural light into these, otherwise, small dark areas. With low ceilings and no attic space, strategies for air-conditioning the house were integral to the solution for the house. The pool cage which was not original to the house was replaced with a taller screened enclosure that acts as an extension of the main interior space. A new garden wall provides privacy for the Family Room.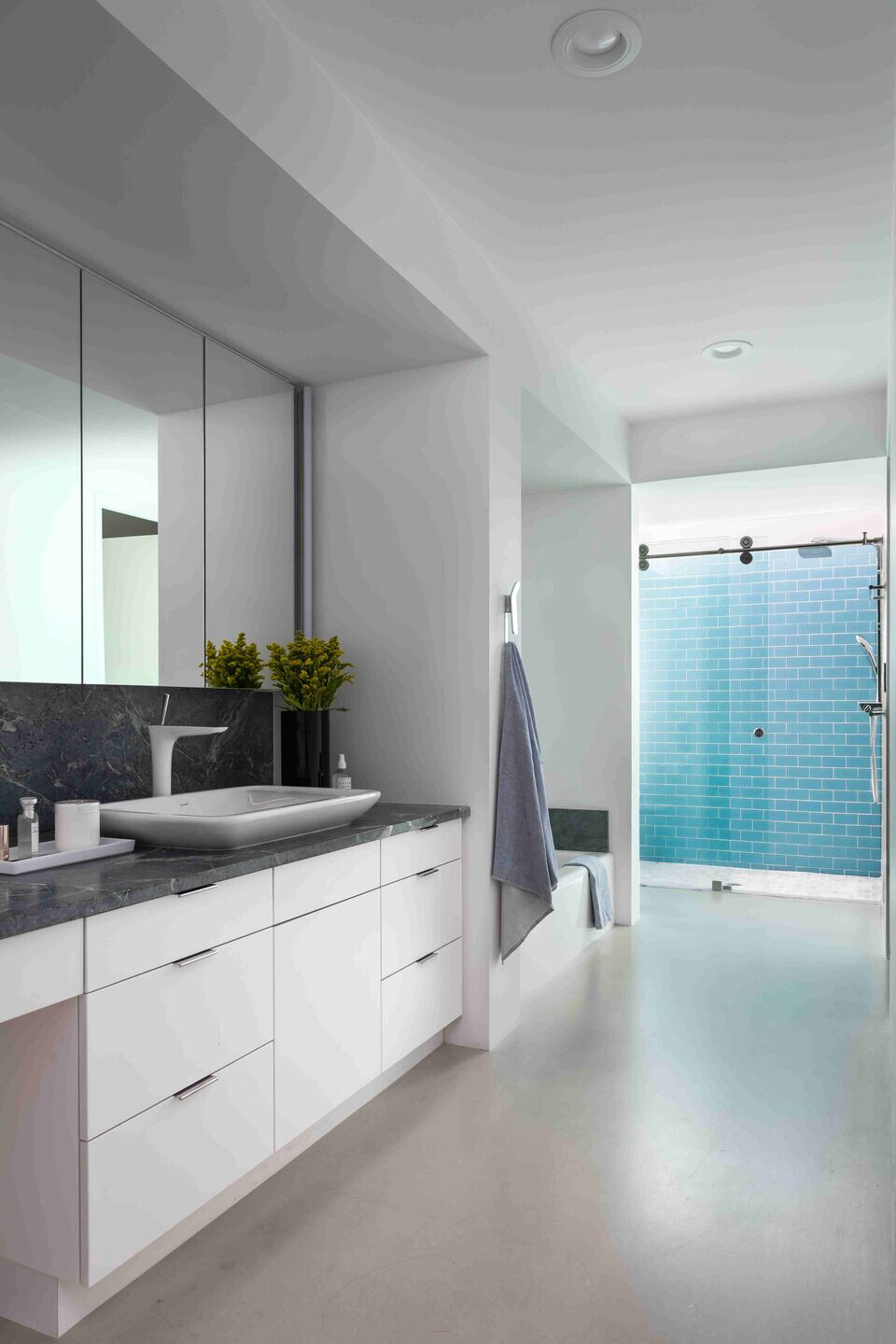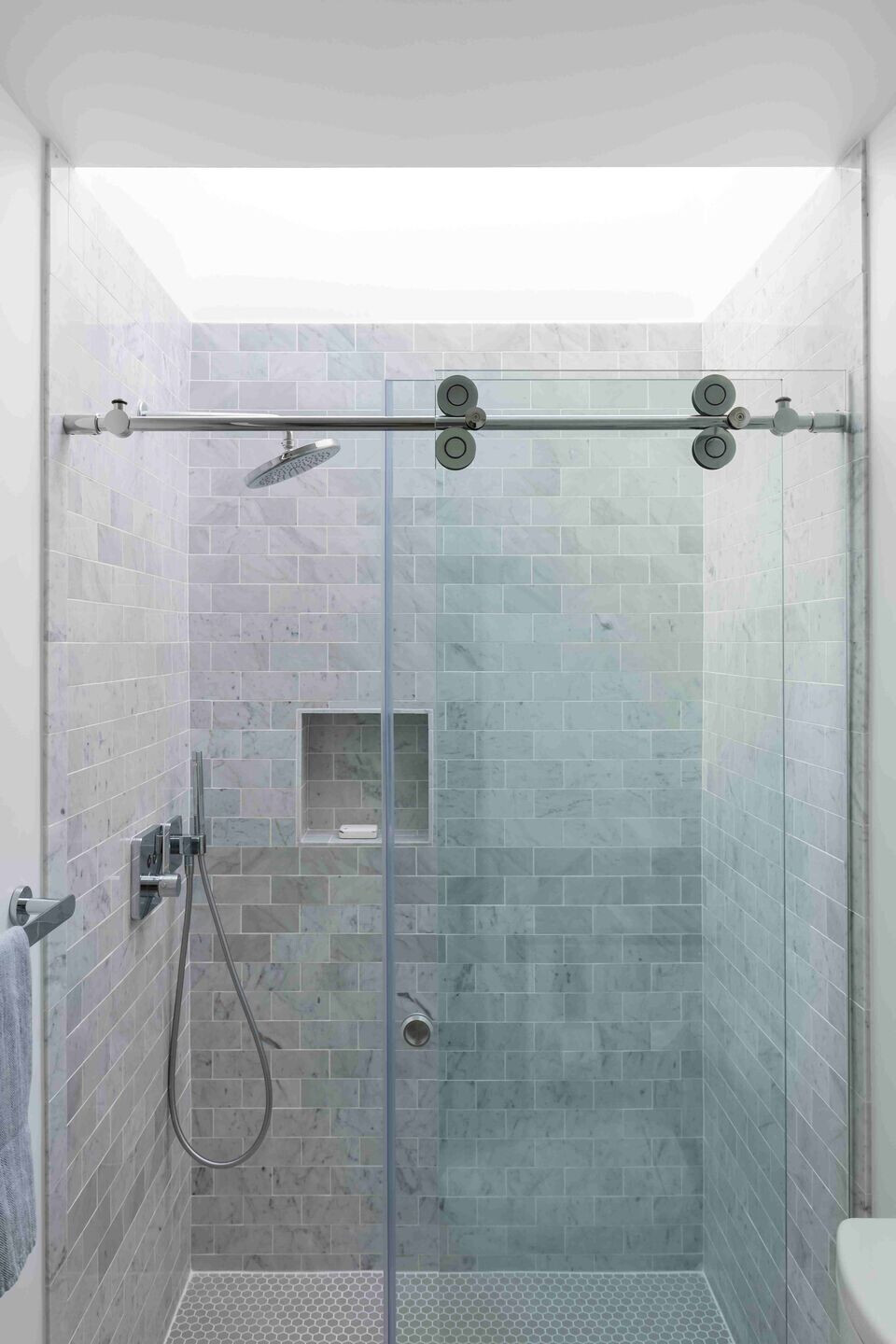 Team:
Architects: Seibert Architects, P.A.
Collaborators: &Masters - Interior Architecture & Fine Art
Photo credits: Ryan Gamma Photography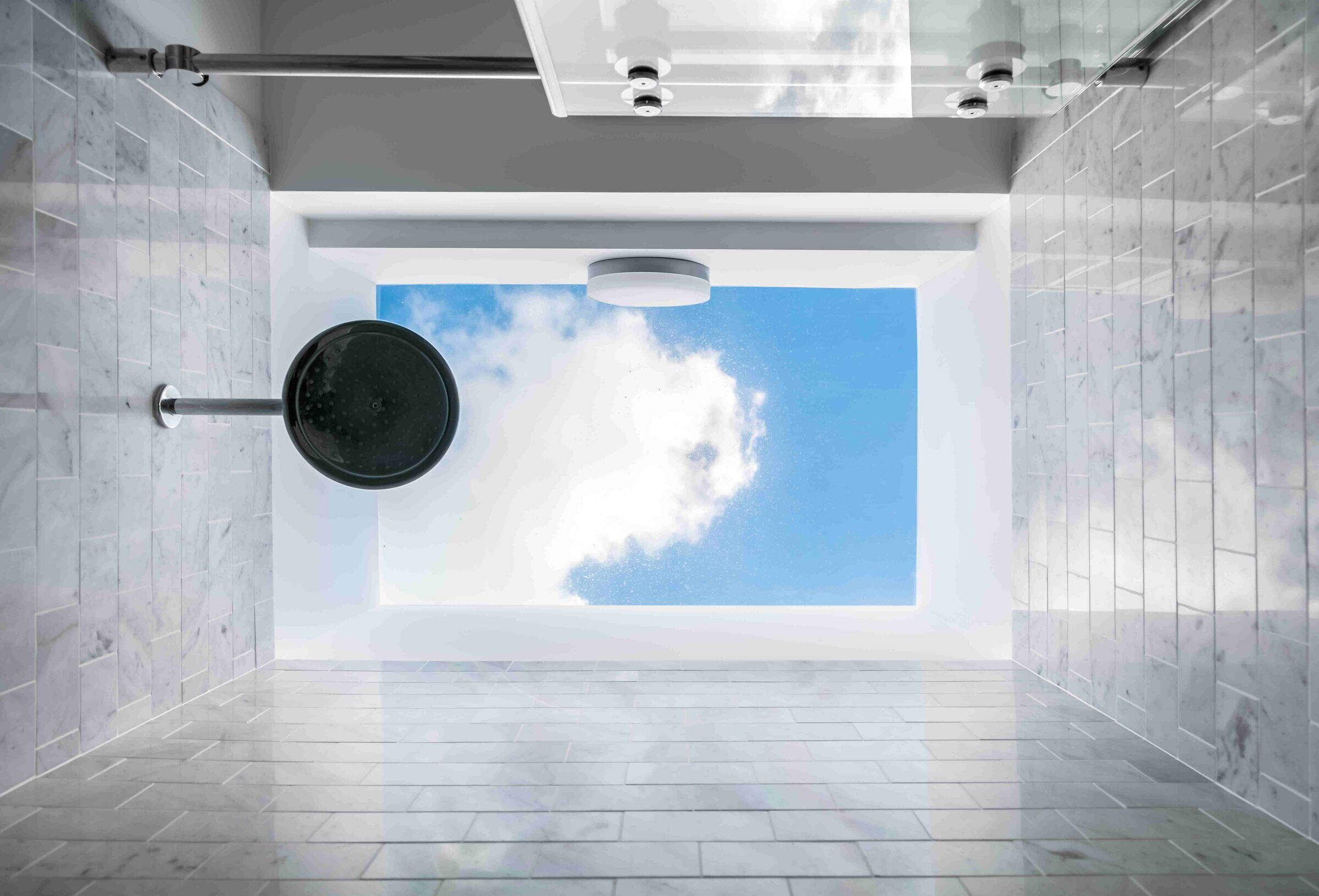 Materials Used:
DIODE LED - BLAZE 12V
HALO - H740ICAT HOUSING
MODERN FORMS - LOFT WS-3618-CH
BIGASS FANS - HAIKU
WINDOOR - SERIES 8100 S.G.D.
CARDINAL - SKYLINE SHOWER ENCLOSURE
OMNIA - DOOR HARDWARE
HANSGROHE - PLUMBING FIXTURES (FAUCETS)
TOTO - TOILETS
KOHLER - TUB