CLIENT REVIEW 'I love the atmosphere of our home. It is refreshing to wake up in the bedroom with a full view of the garden in complete intimacy. It doesn't feel like a basement but is calm and protective, exactly how a night area should be. The ground floor has a spiritual quality that invites contemplation. It is the place where we practise meditation or retreat in our private thoughts. The top floor is full of light and energy. It is where our family spends time together. Bogdan & Anamaria brought an incredible result within seemingly impossible constraints. We couldn't be happier!'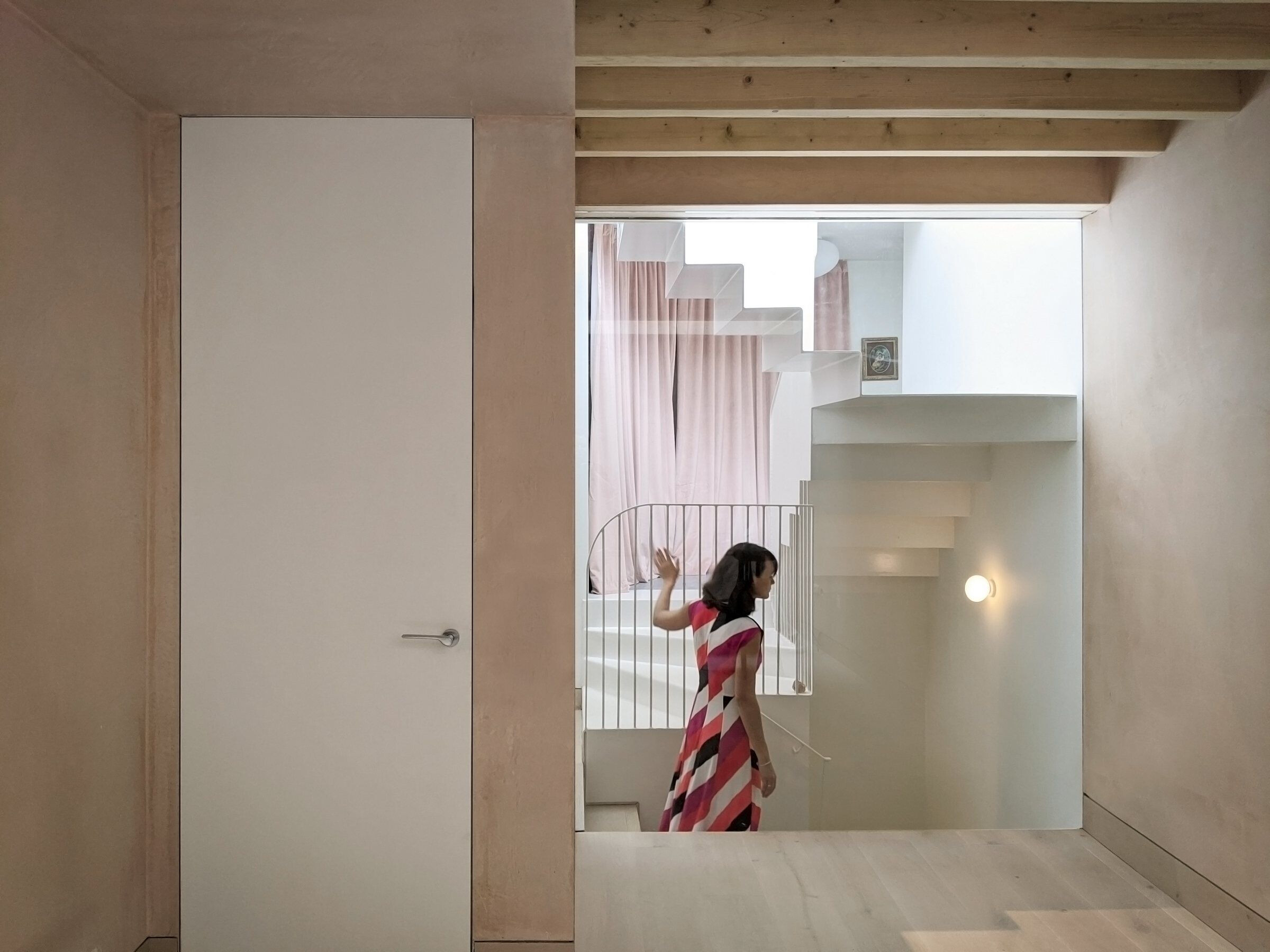 We aimed to create an elegant architecture that does not follow trends but is a simple, natural and powerful response to the constraints of the project.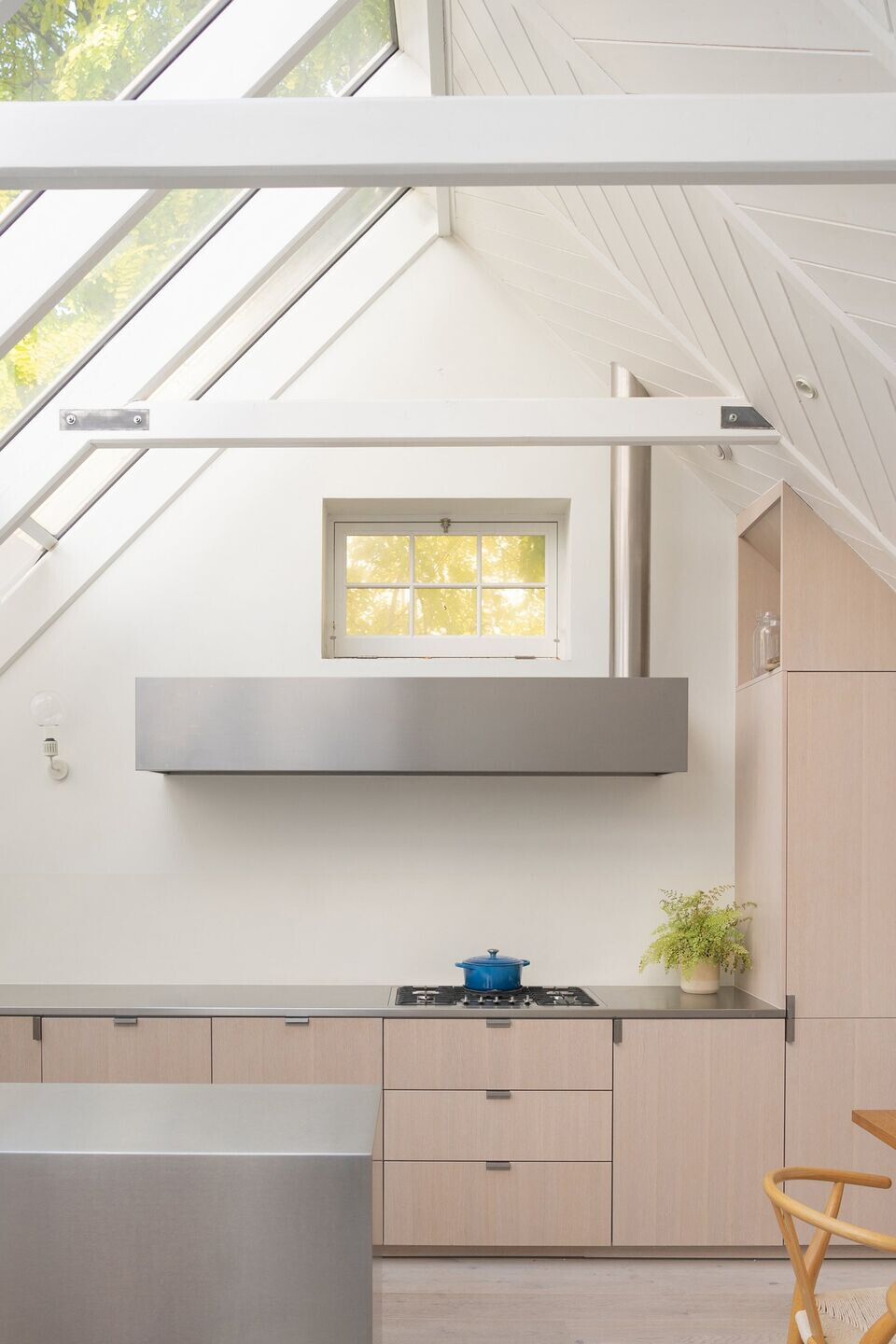 We created a collaborative environment where the client became an integral part of the design process, from the big picture to the smallest details. As a result, the house became an atmospheric journey concentrated on the client's needs, from the secluded basement to the vibrant first-floor, orchestrated around dichotomies as dark-light, calm-vibrant, warm-cold or intimate-exposed.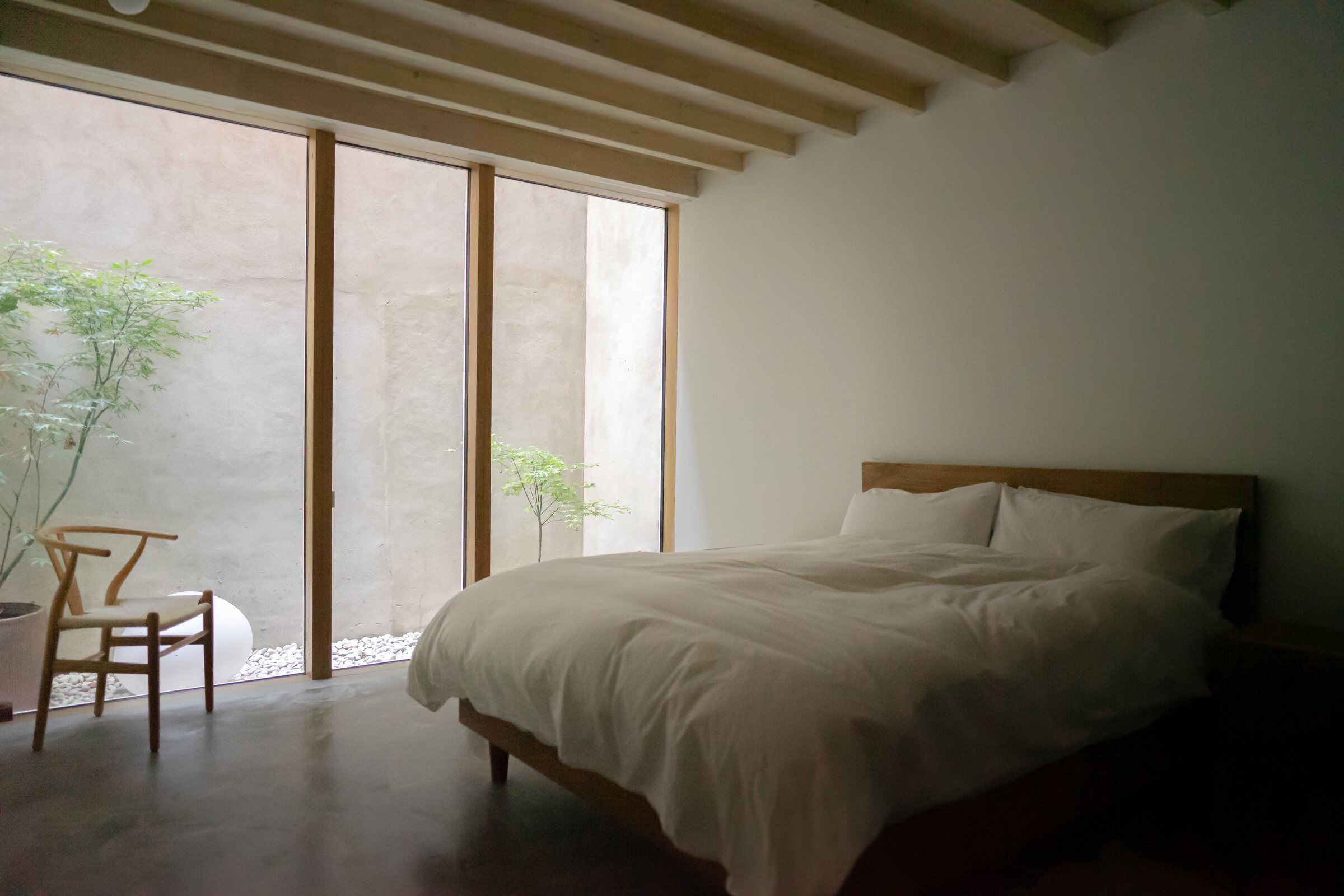 Bordered on all sides by other studios and the back gardens of taller properties, the studio had no windows to the ground floor, with the only natural light coming through the top roof. It became clear that the outside limitations would push the design towards an introverted approach. Adding 4 bedrooms and an additional 87 sqm internal area while maximising natural light was an almost impossible challenge.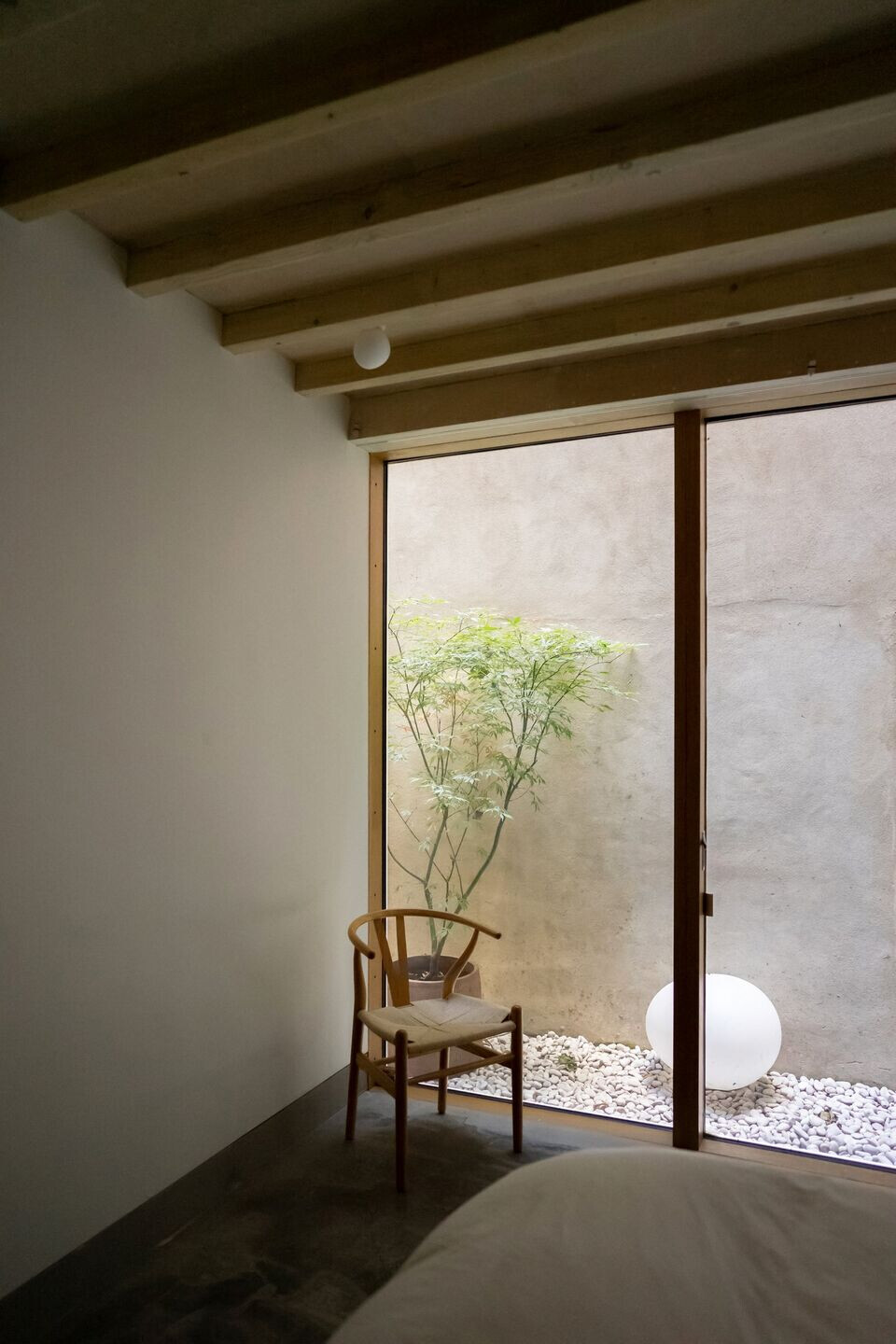 Capturing natural light was one of the biggest challenges. A carefully thought roof and a basement extension allowed light to all rooms, while the material palette is designed to facilitate the perception of natural light and space.
A 5-meter deep lightwell brings filtered natural light to the night zone while creating a protective enclosure. The minimalist timber-framed windows are blurring the inside-outside boundary and make the lightwell feel part of the interior.
Team:
Anamaria Pircu, Bogdan Rusu