Our client, a music lover who loves to spend every free time he has playing music behind his DJ booth, with booze and friends. Loves to enjoy sunny days, simply happy but electrically energized when it comes to sharing good times and music. The concept of the project is mostly founded on the basis of the personality of our client. Electric touches in an elegant and minimalist carapace.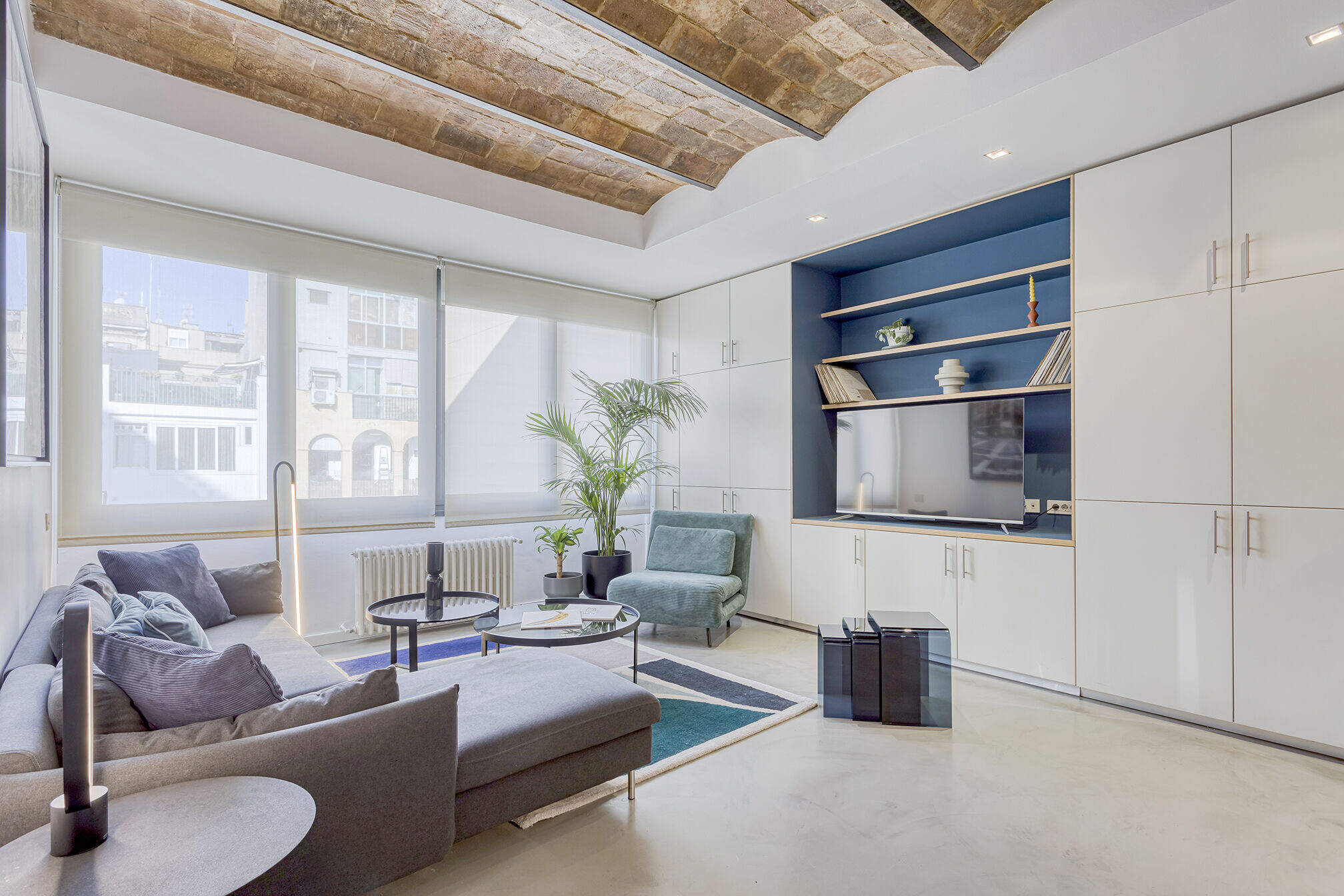 Also bringing the energy of the city, Barcelona, ( which he fell in love with, ) with details such as the shapes, the colors, and the corners.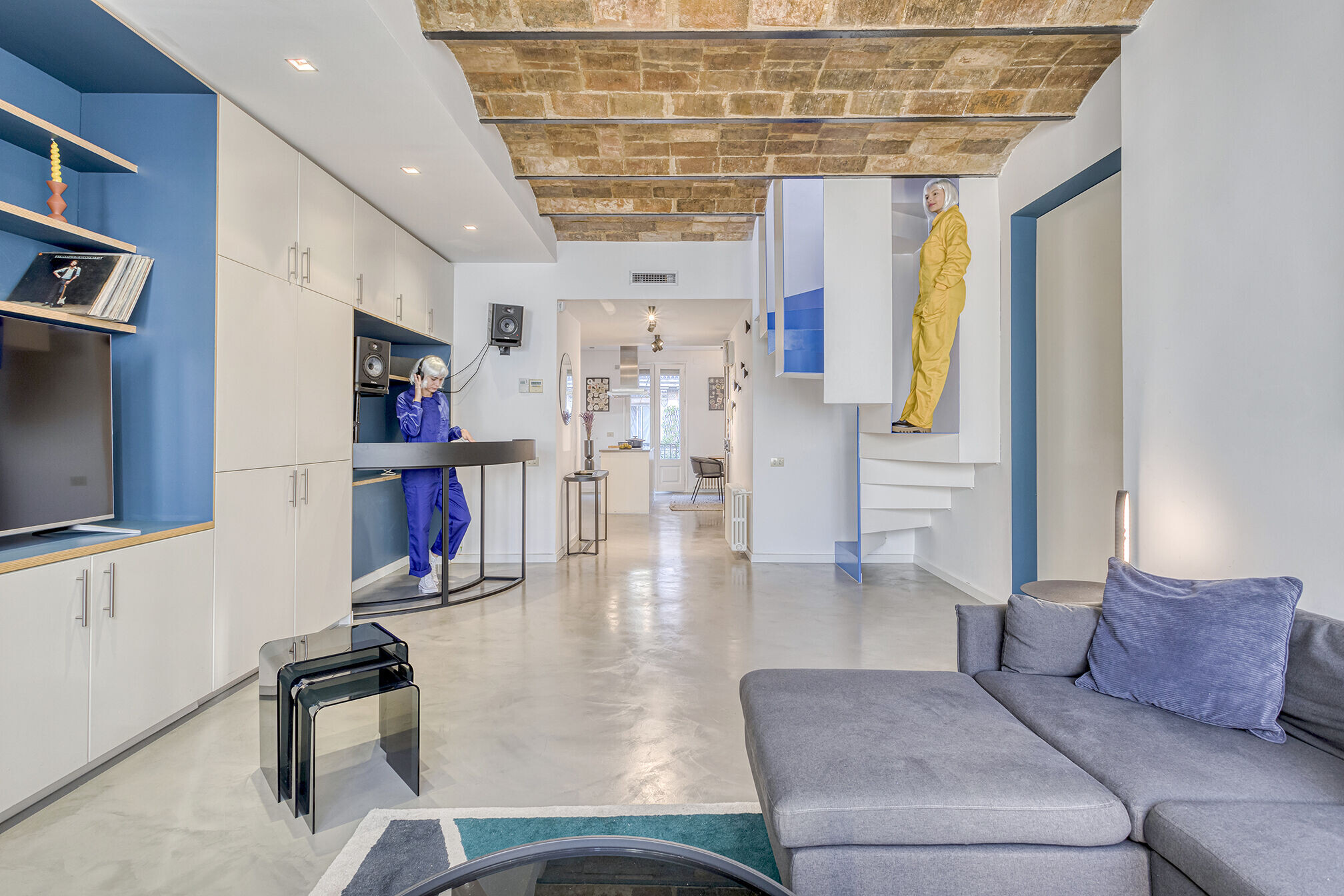 Every detail was taken with a lot of care, each furniture with its own peculiar shape, texture, material, made the perfect combination to match the elegance in balance with the electric. Lots of amazing brands are exhibit in this space, and each unique piece give the space the cool atmosphere it breaths.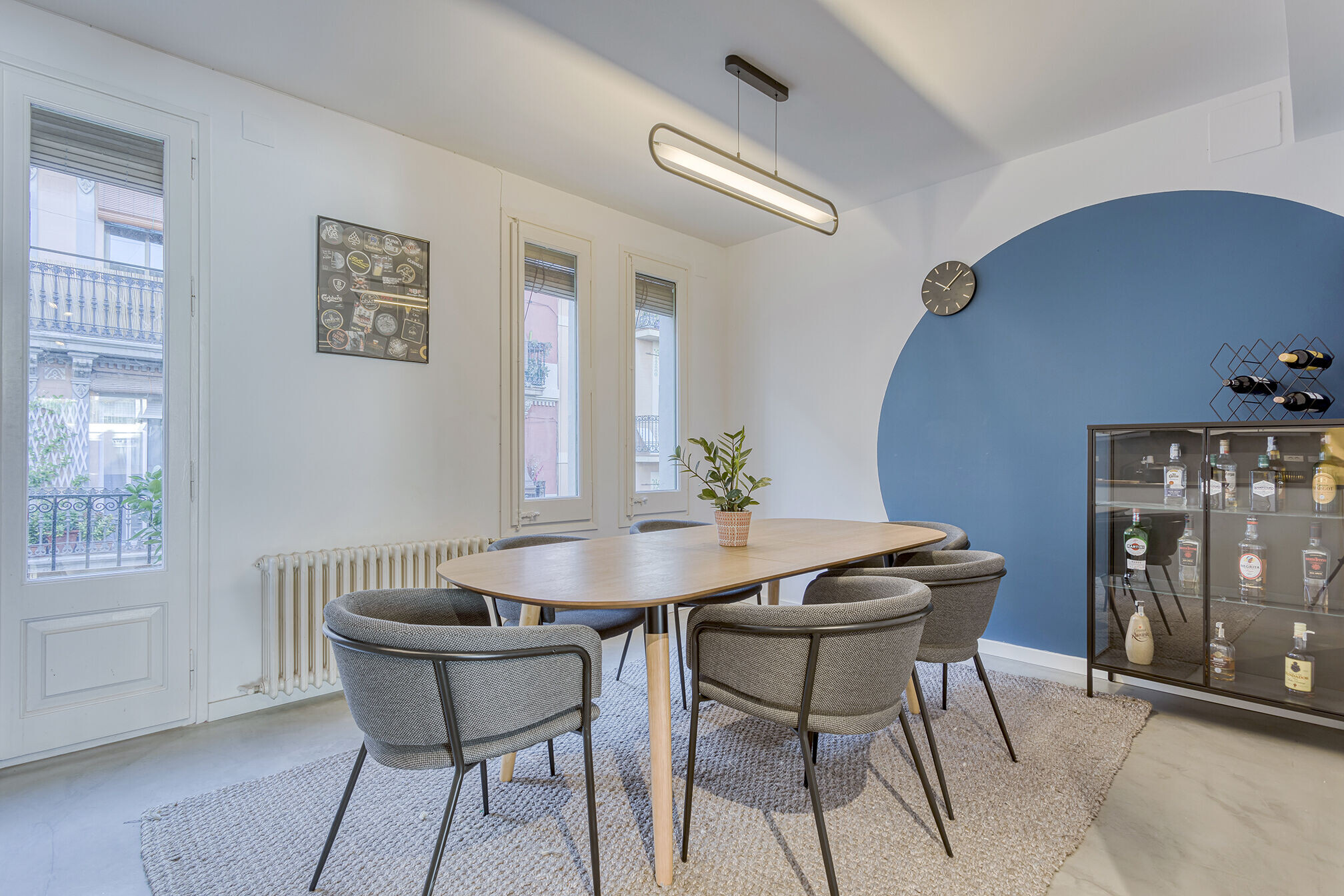 The main colors of the project are a cool beige that looks like Cafe con leche, which refer to the elegance and the simplicity, mixed with a blue that starts quite light and cool then turns into an electric blue in the stairs, because the more you go up, the more you get excited.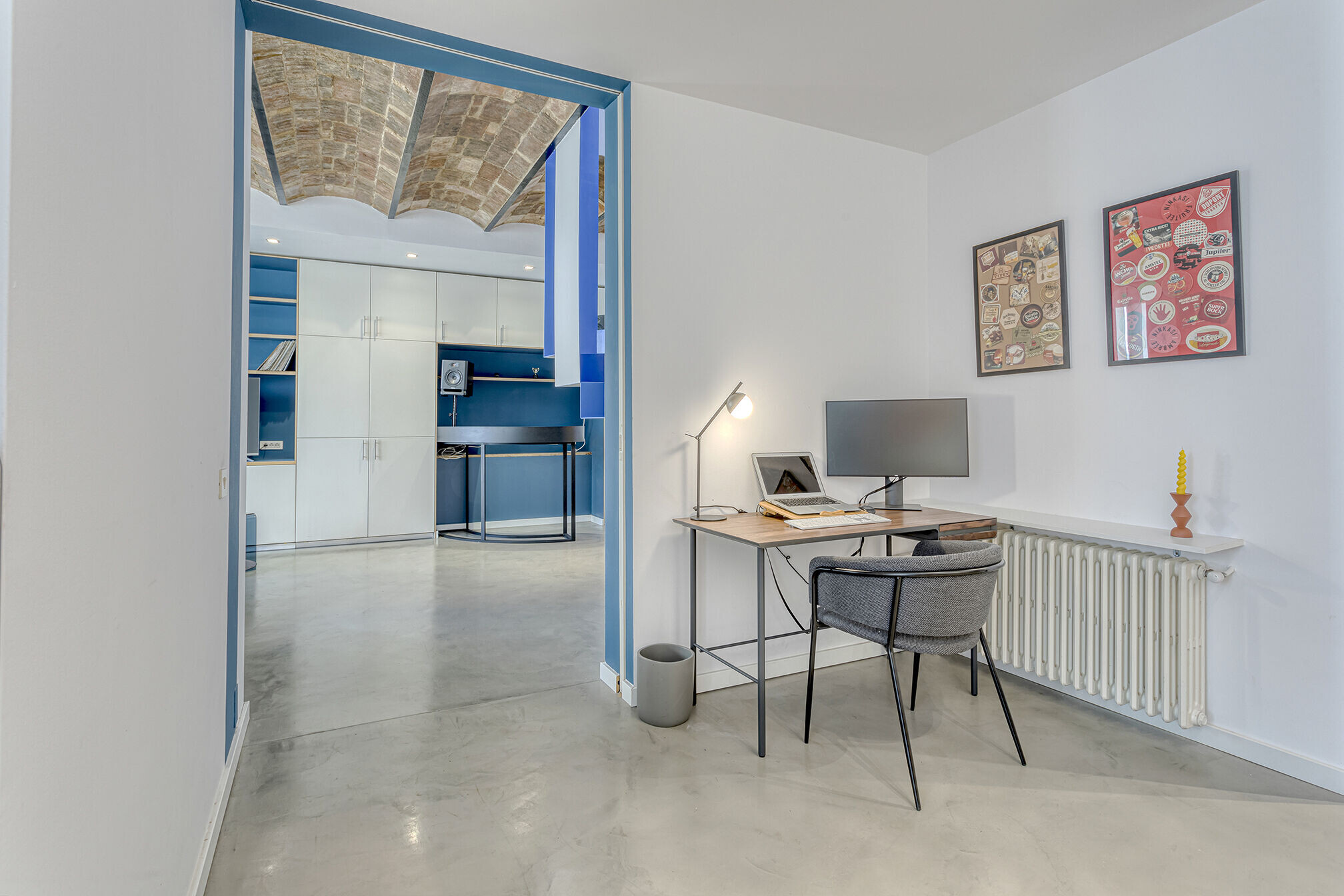 Wrapped in these amazing stairs, which are the principal character of the space because of its peculiar shape and its own personality, we arrived at the second floor to enjoy this little oasis in between the city. This amazing terrace has everything to be envied: wanna take the sun surrounded by lots of plants? Let's cool our body in the shower, or let's have a BBQ in this one made of concrete.