The Ax House is spread over four levels which overlook the surrounding garden; for this reason its heart is the staircase.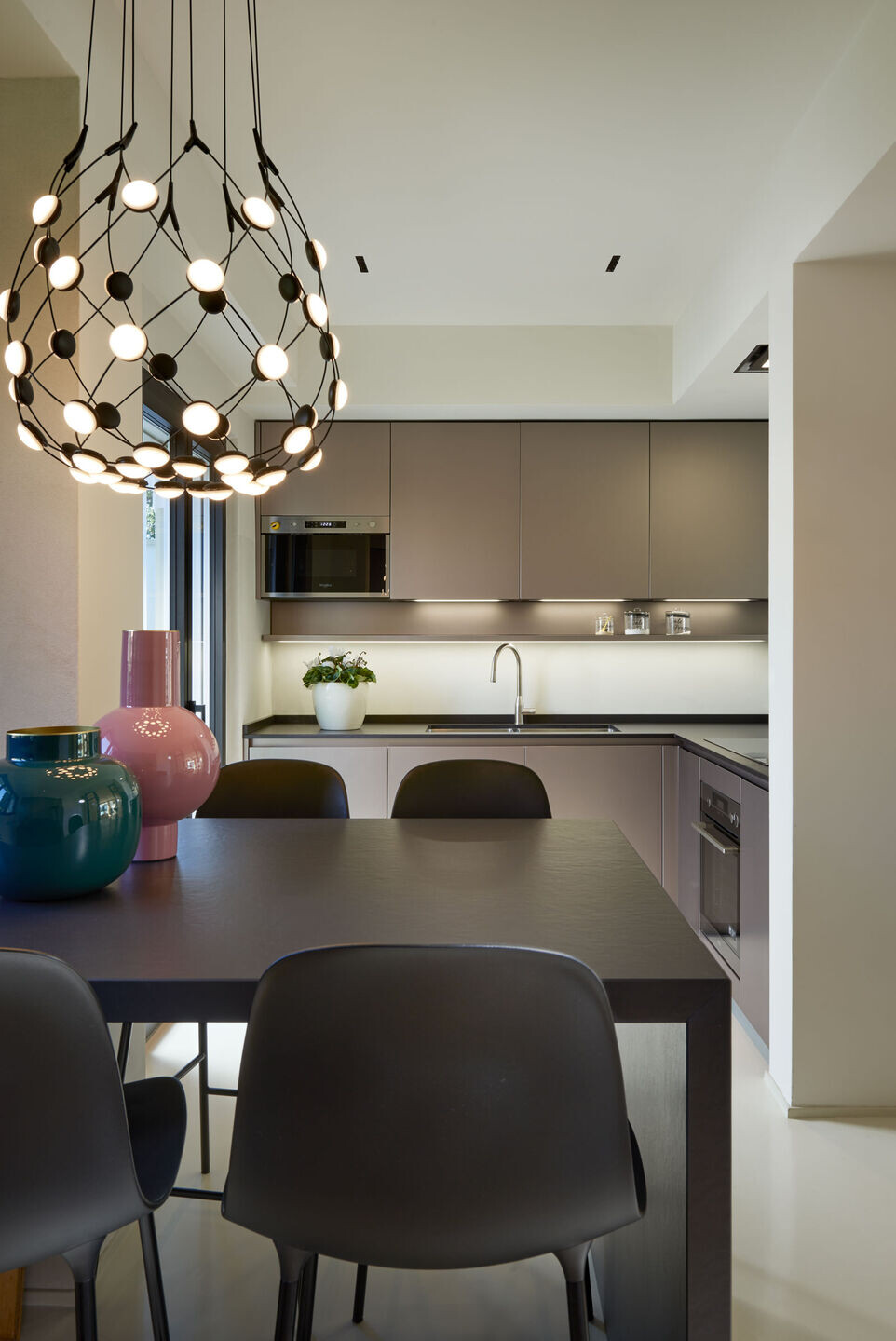 The staircase was, with a few interventions, lightened thanks to the use of light and crystal parapets.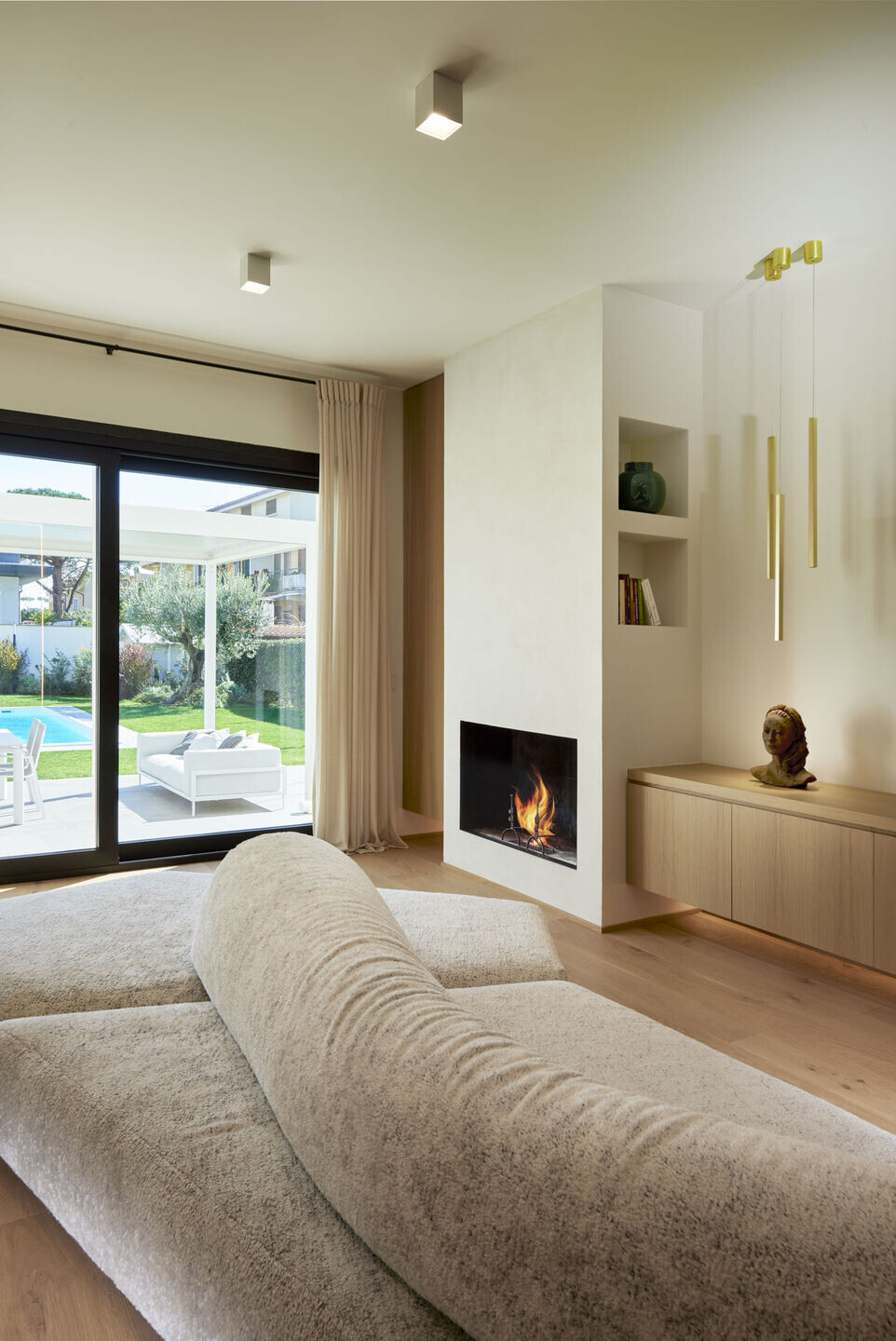 The desire to open the internal spaces to the outside has led to the enlargement of the openings, which has significantly increased the brightness of the rooms.
The living room opens onto the garden, through an almost completely glass wall and a large staircase that leads to the equipped outdoor space.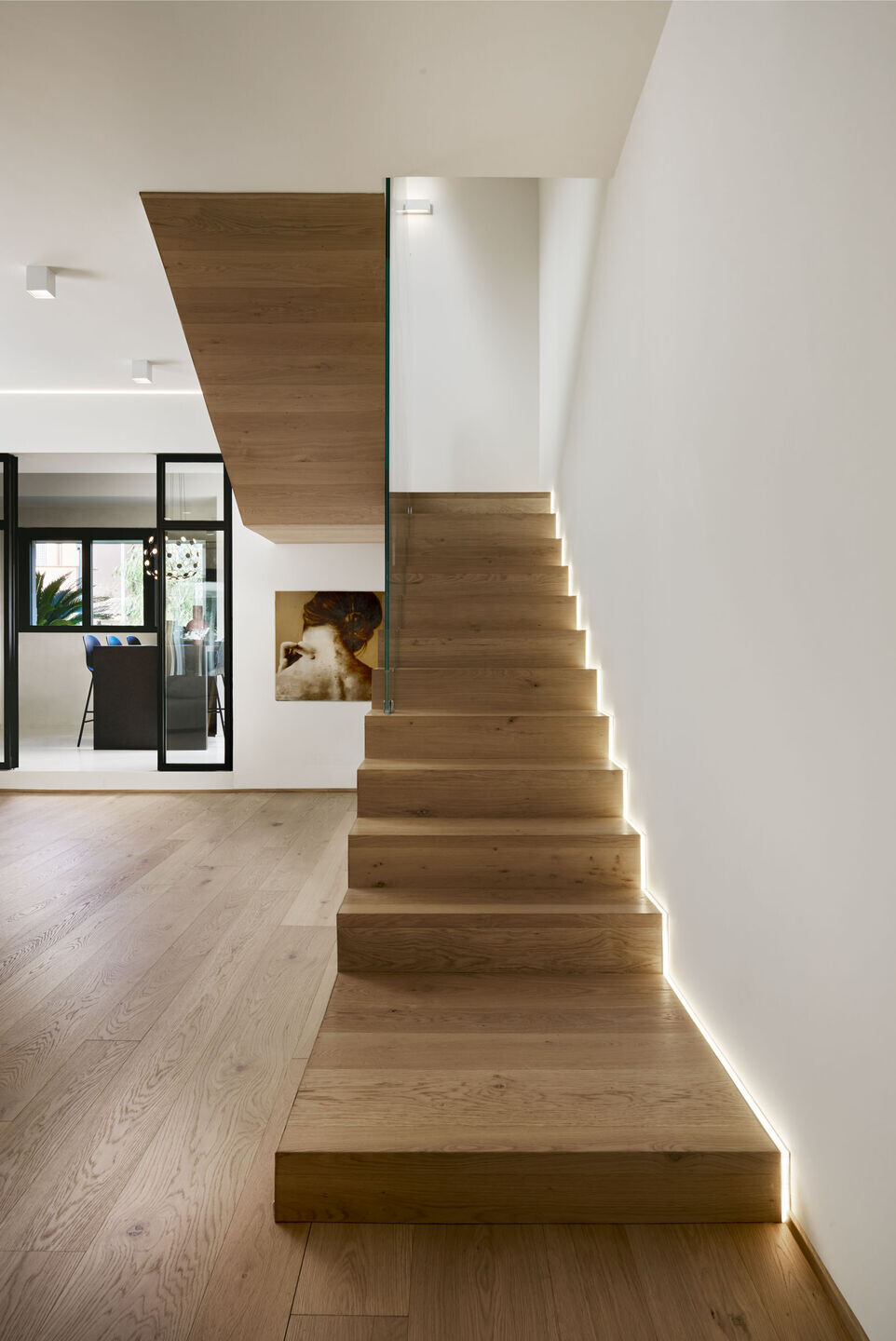 The kitchen is separated from the living room by a large glass and black iron door which becomes a functional and elegant filter.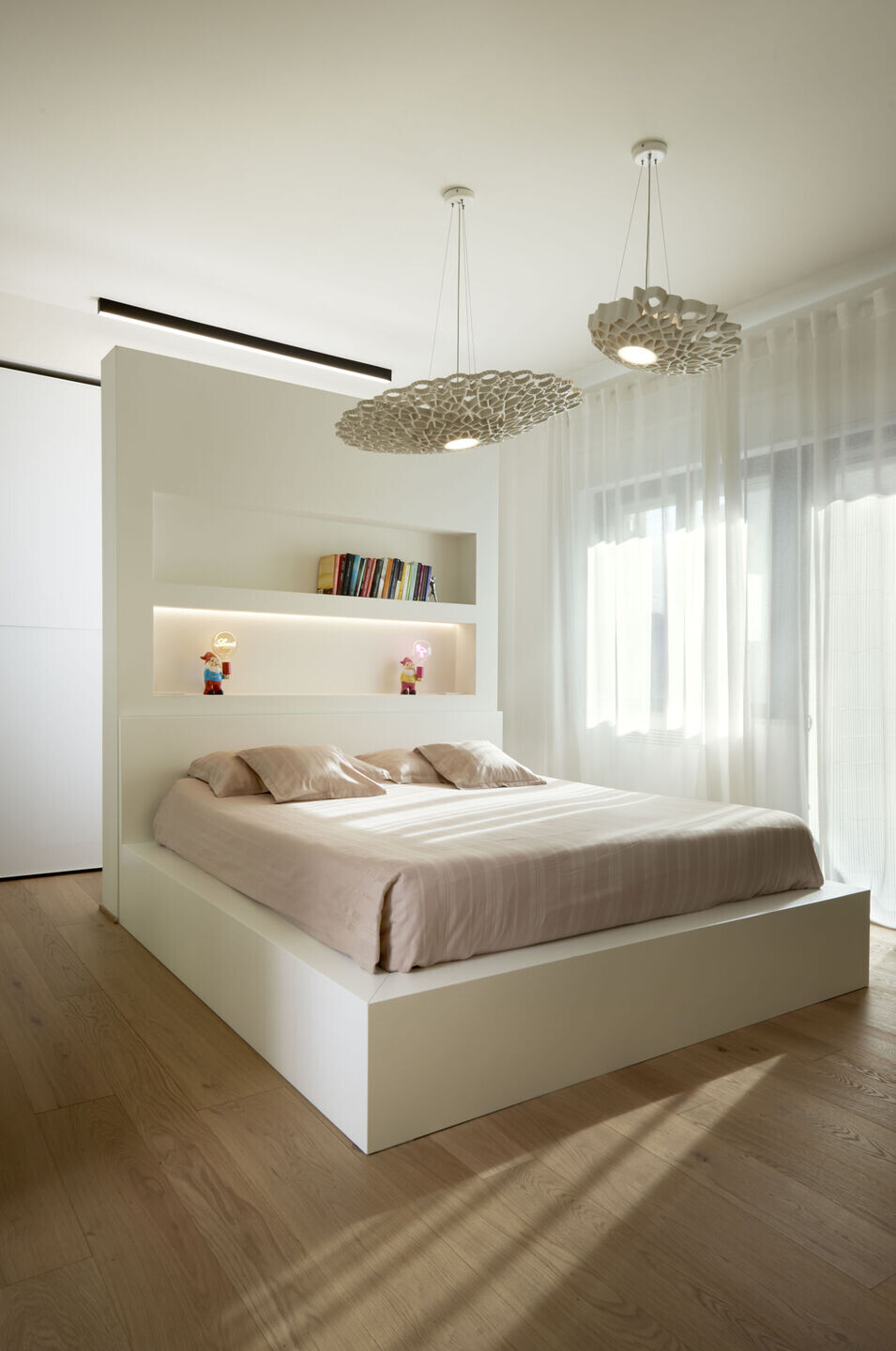 The sleeping area on the upper floors includes four bedrooms and three bathrooms.
The master bedroom is organized around a wall that acts as a containing wall, a partition for the walk-in closet behind it and a headboard for the bed.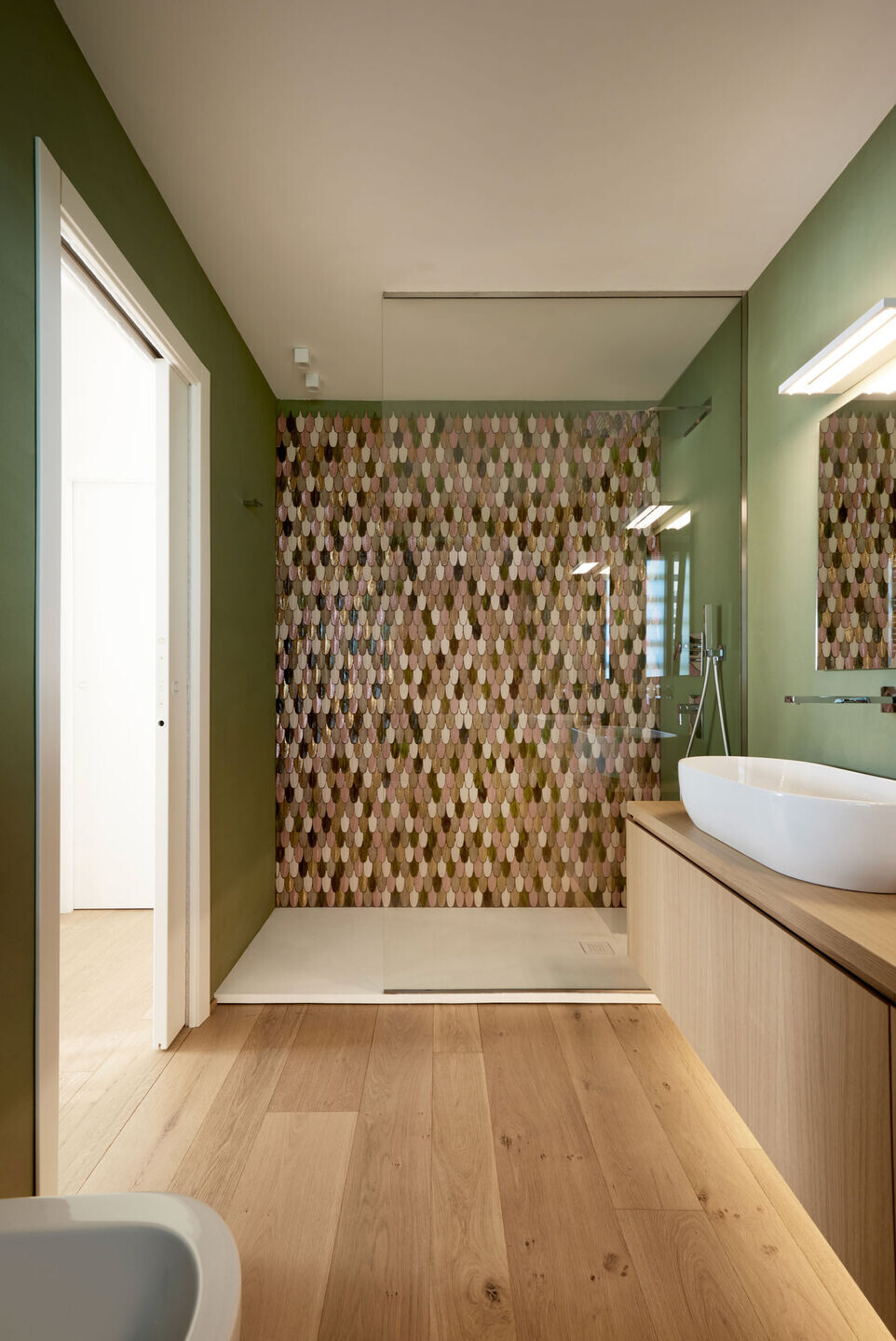 The master bathroom is enriched by custom-made furnishings and a refined mosaic in the shower area.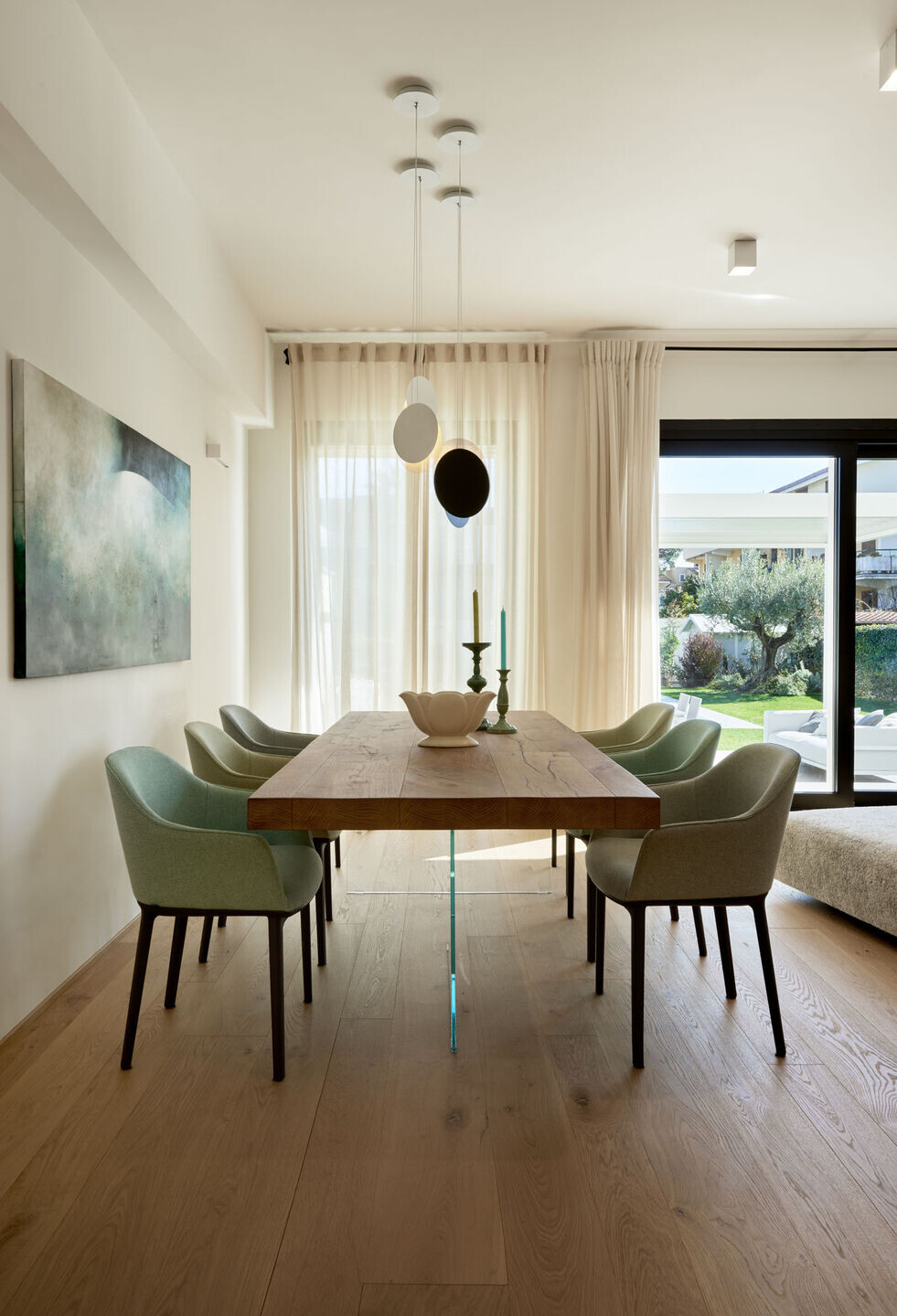 Team:
Architects: carola vannini
Photographer: Stefano Pedretti