The Aventino Penthouse is located in one of the most prestigious areas of Rome. Each room overlooks large terraces that flood it with natural light.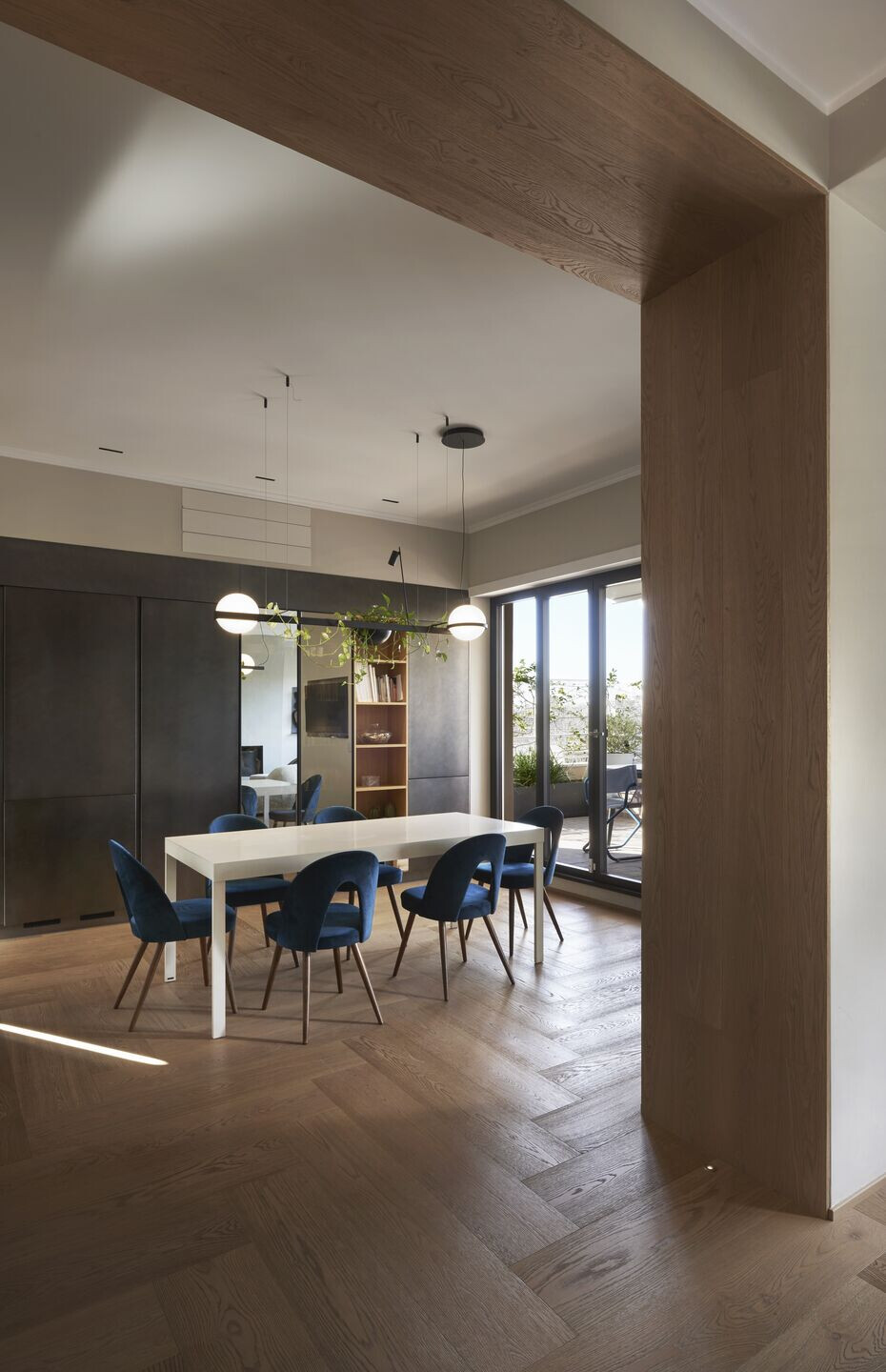 In order to emphasize this luminosity, the living area has been opened up as much as possible, leaving the various functional areas of the kitchen, dining room and entrance in visual communication.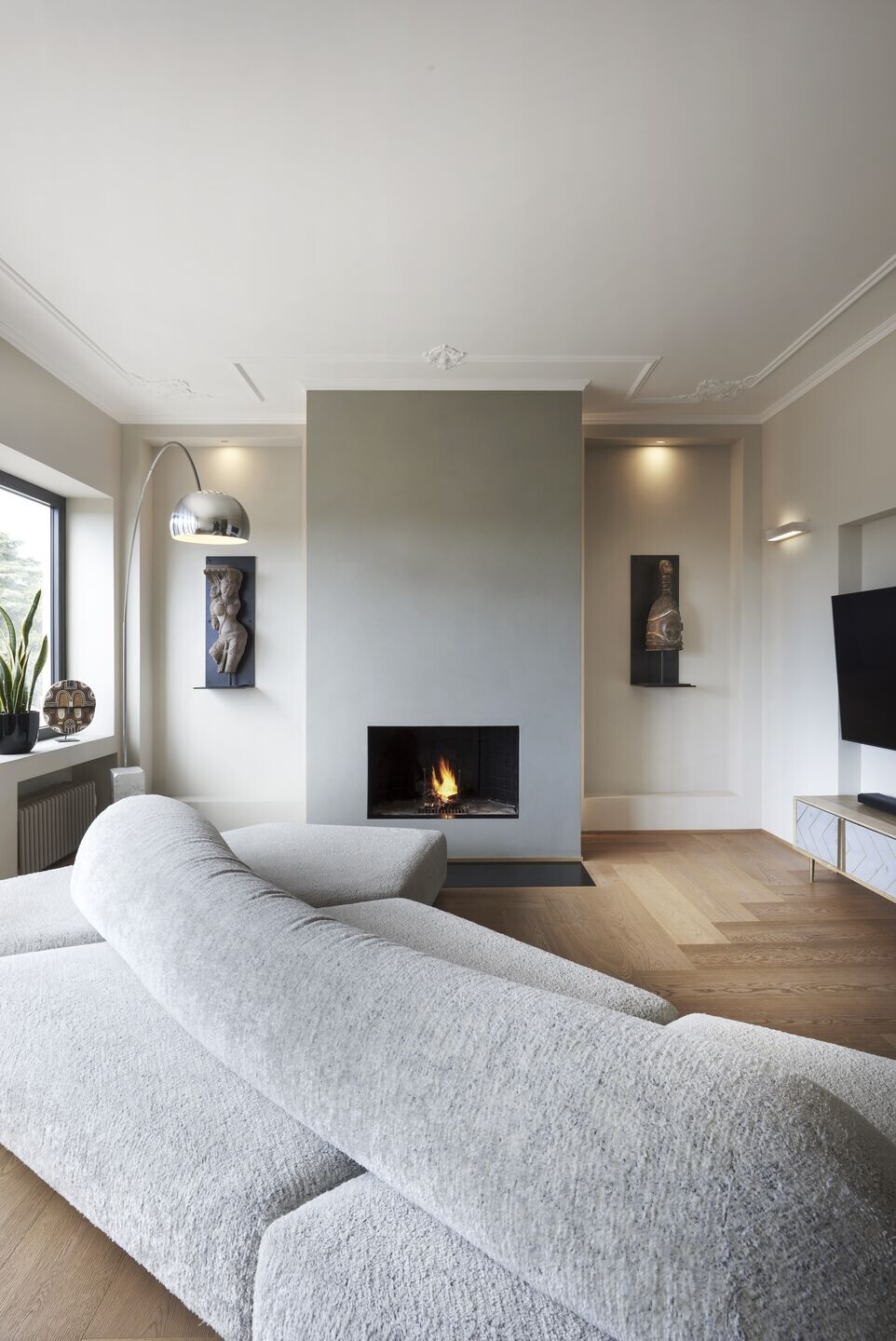 The staircase, previously incorporated within a wall and therefore totally hidden, has been "rediscovered" and emphasized while exploiting the space in width and enhancing its architectural lines.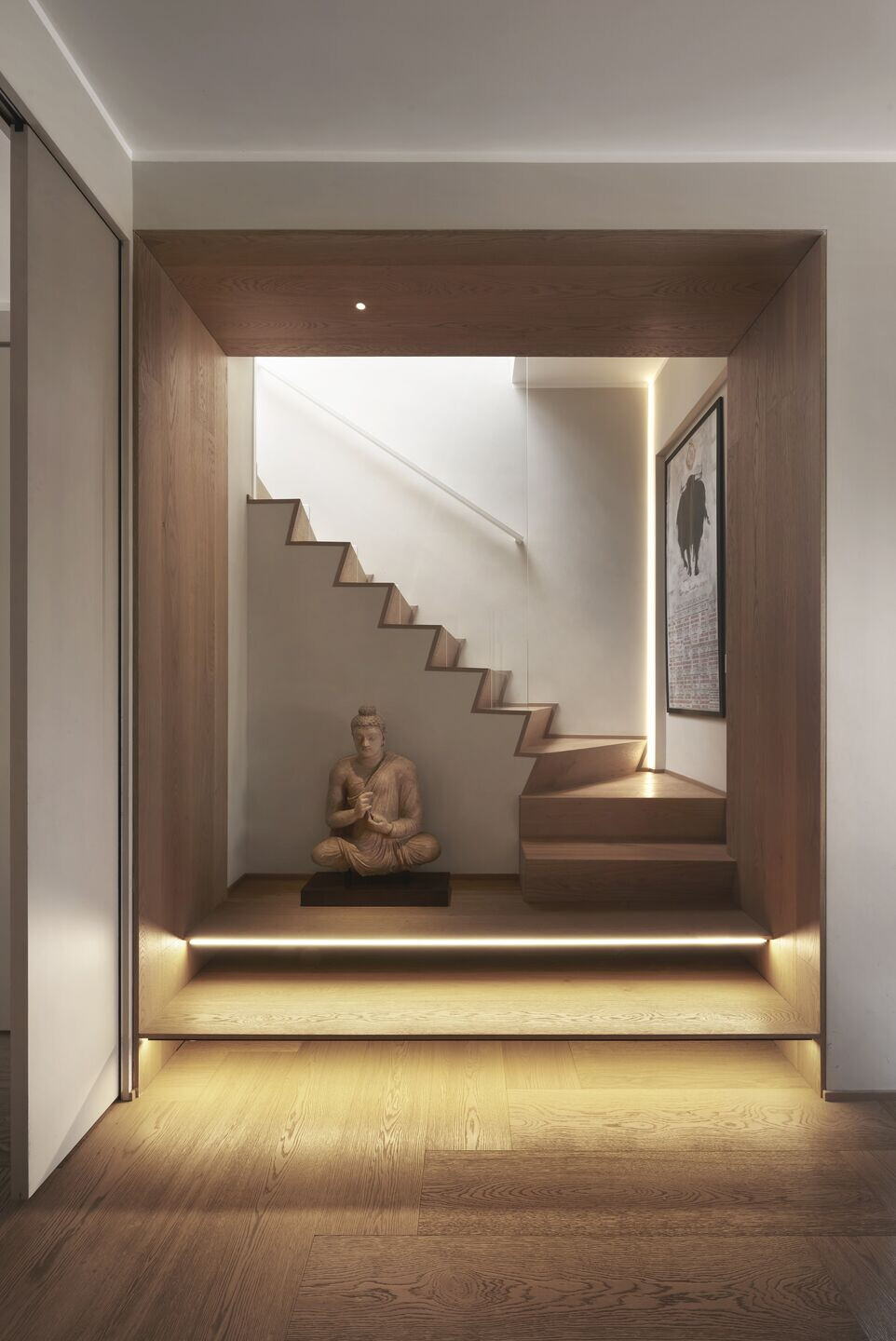 In the living room the fireplace wall, surrounded by symmetrical niches, has created a centrality that gives it depth and importance. A very important role is played by the presence of art, which completely pervades every room and merges with the architecture itself.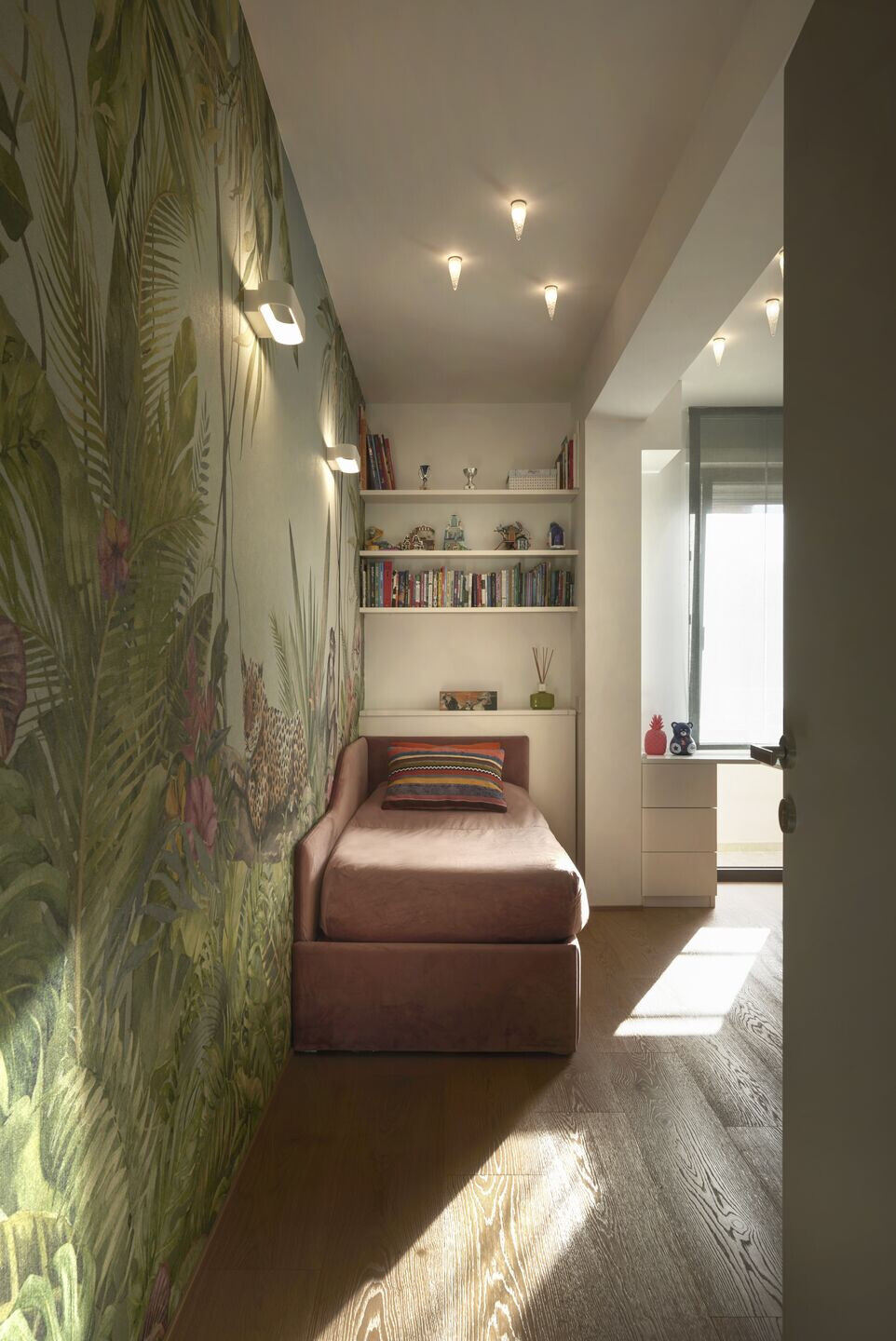 The dining and kitchen areas are conceived as a family environment, to be experienced spontaneously in everyday life. Despite this, the refined style is highlighted through the shapes, perspectives and preciousness of materials.
The sleeping area includes three bedrooms and two bathrooms. The upper floor houses a study space, a guest bedroom and a bathroom, which overlook the marvelous Roman roofs.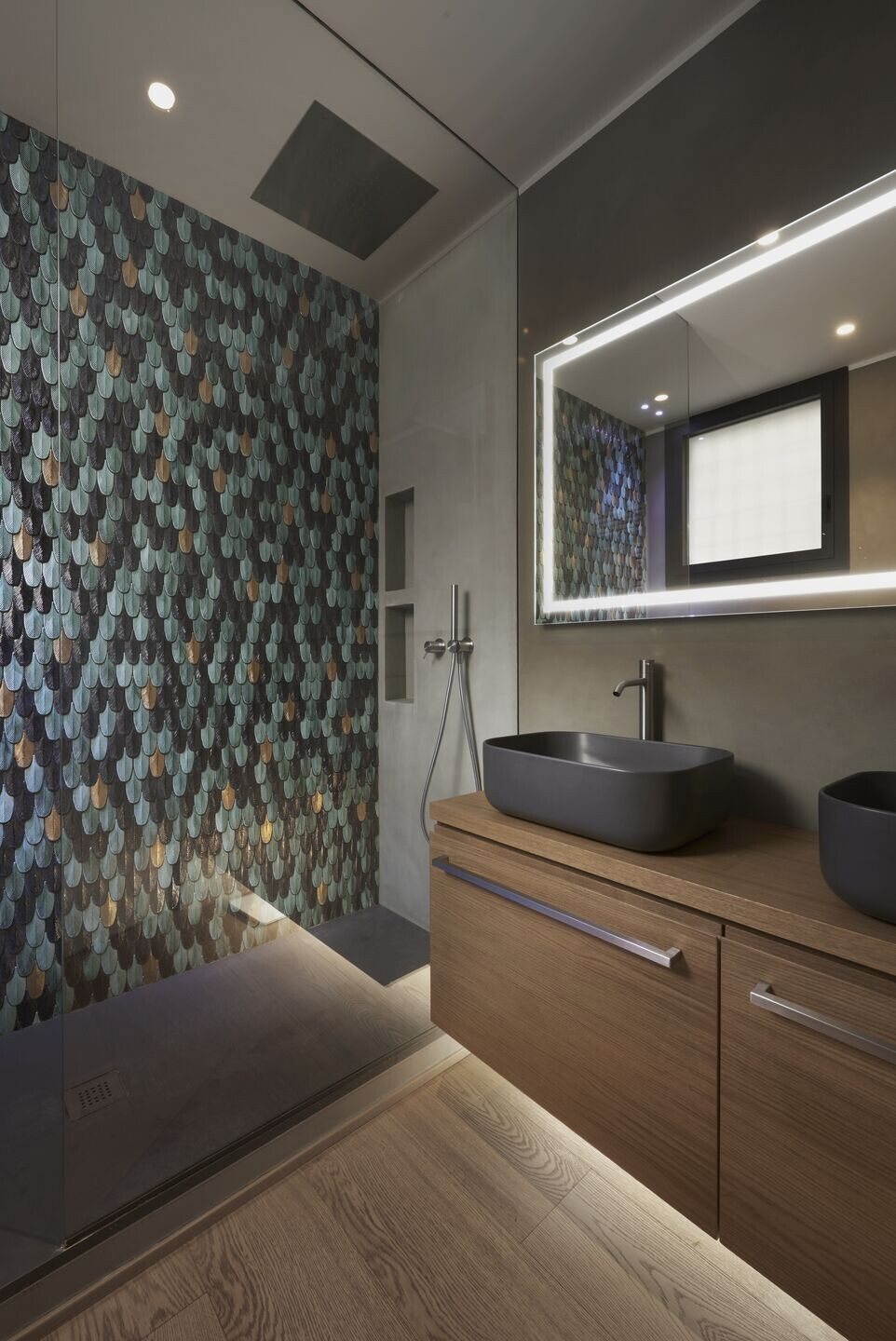 Team:
Architects & Interior Designers: carola vannini
Photographer: Stefano Pedretti