The Shenzhen Bao'an International Airport Satellite Concourse jointly designed by GDAD, Aedas, and Landrum & Brown, is officially in operation from December 2021. Set directly to the north of the existing Terminal 3 building, it is a key step in the expansion project of one of the most important aviation hubs in South China.
The 238,885 square meters Satellite Concourse will support the growing needs of the airport and serve up to 22 million passengers per annum. Arranged on the airport's central axis with Terminal 3 and the future Terminal 2, the buildings are efficiently connected by the Automated People Mover (APM) system, as well as the baggage handling and goods delivery systems.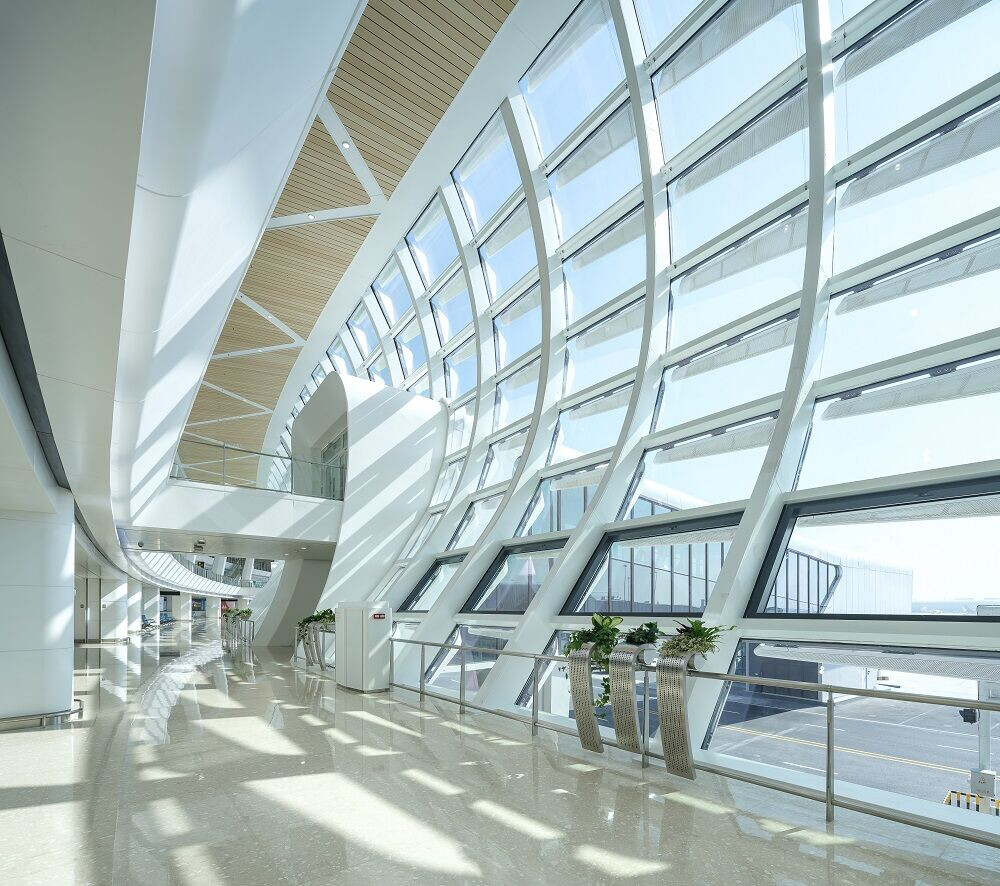 "The organising principles are functionality and flexibility, with an overarching goal to provide a seamless travelling experience that focuses on passengers' wellbeing." This vision, articulated by Aedas Executive Director Albert Tong, is illustrated by the comprehensive and well considered design.