Through a large central table articulating the entire space, Spanish design studio CULDESAC offers a unique workplace configuration breaking hierarchies and introducing a more human approach to current working dynamics.

A truly human-centric workspace
Following this vision, CULDESAC´S creative team has developed for the international chain B&B Hotels its new headquarters in Spain. The design –a 590 m2 open floor with a large central desk articulating the corporate values and liquid culture of this hotel chain– manages to offer greater conditions of agility, flexibility and emotional well-being to their staff.
"A desk and nothing else"
The central axis of the design is a large four-section desk created to encourage teamwork and creativity eliminating hierarchies or departments. The configuration promotes the diversity of uses through a "hot desk" system with flexible sites and computers.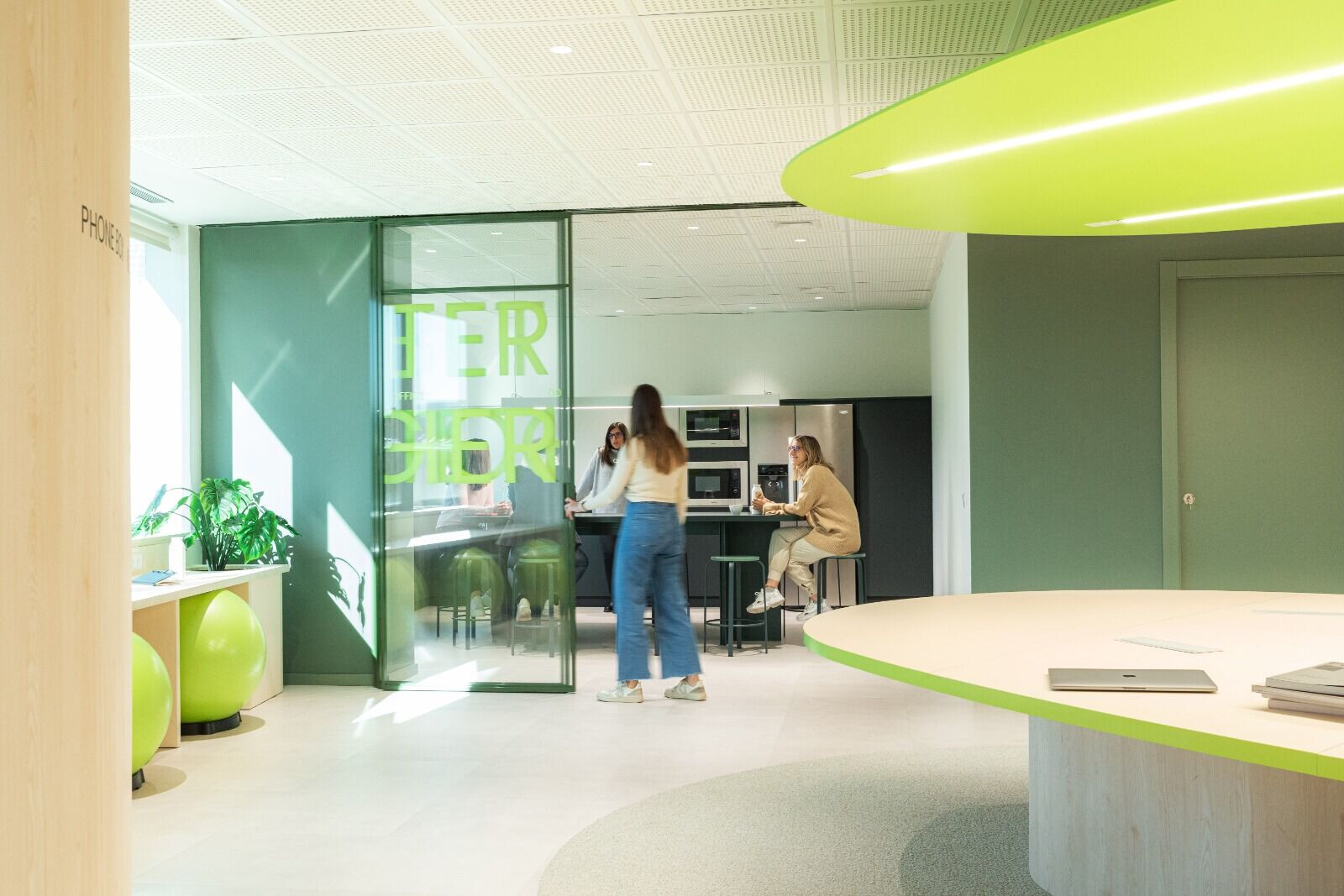 The tour
From group meetings to individual work, the desk detaches itself from the perimeter, occupying the central axis of the space and offering a place of permanent connection. Its multifunctional organic shape folds in some of its parts through curves that gradually fill and inhabit the void with blackboards and meeting points to discuss projects. Above the table, a roof offers protection, shelter and privacy within an open space while the curves hide rooms for those workers in need of privacy and silence.


Curved wood in light tones, natural vegetation and an aesthetic associated with corporate colours separate the rooms and convey comfort. While the energy and solidity of the brand is present through dark greens, the opening to new flexible working dynamics is represented through lime green.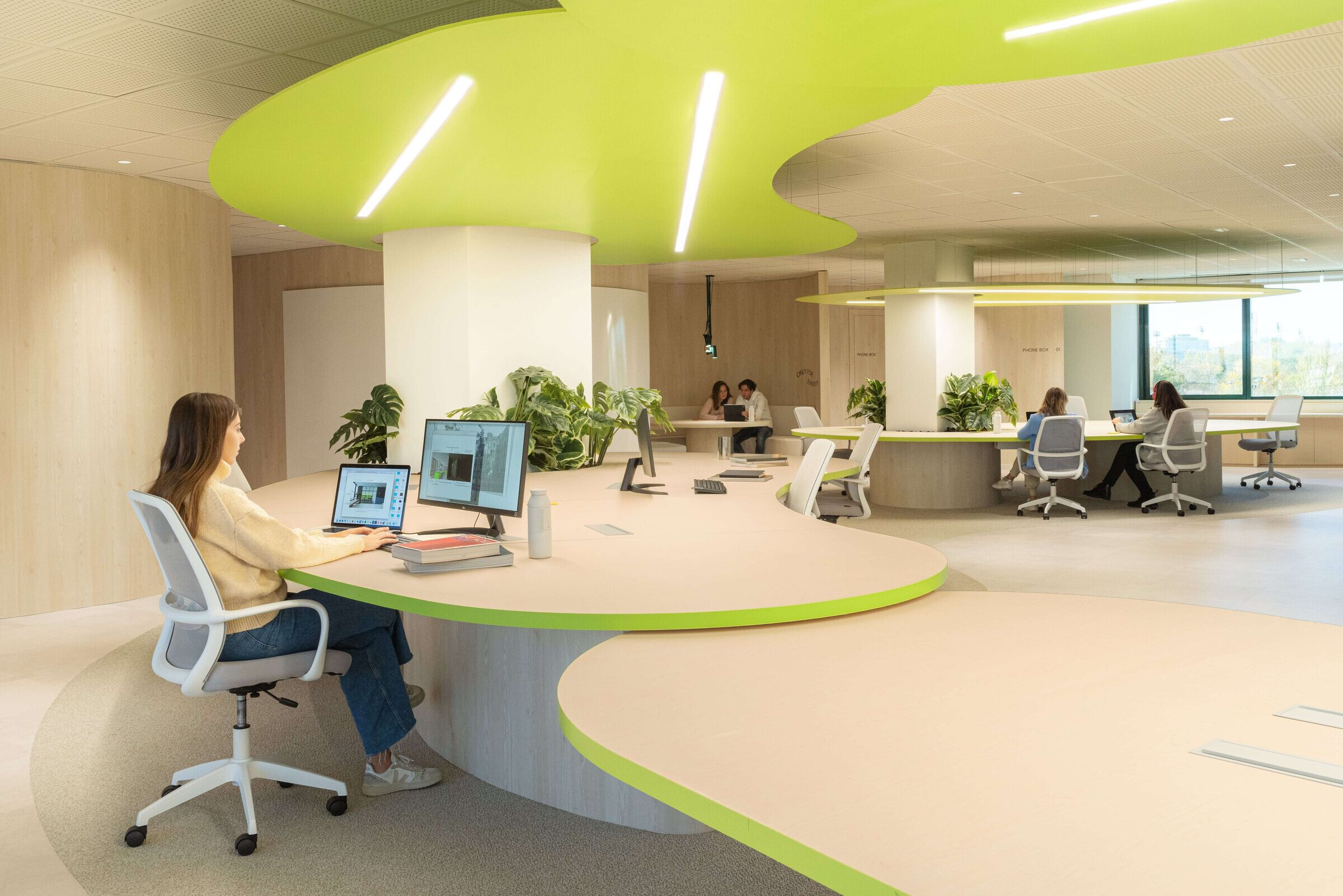 Other functionalities
The new office also promotes the efficiency of resources through recycling points and eco corners with intelligent containers measuring the weight and volume of the waste generated. The technology incorporated also allows for constantly monitoring the quality of the environment (temperature, CO2 concentration, noise and humidity) and it also includes energy from 100% renewable sources.