Berkeley Artificial Intelligence Research (BAIR) Group's new home on the entire 8th Floor of the recently completed Berkeley Way Building is now a collaborative and exciting space for more than a dozen faculty and 120 students. The new space includes "lablets" - embedded collaborative open research spaces inside the research facility. Supportive spaces supplement student and faculty and create an impressive destination/center piece for BAIR to host Donors and guests.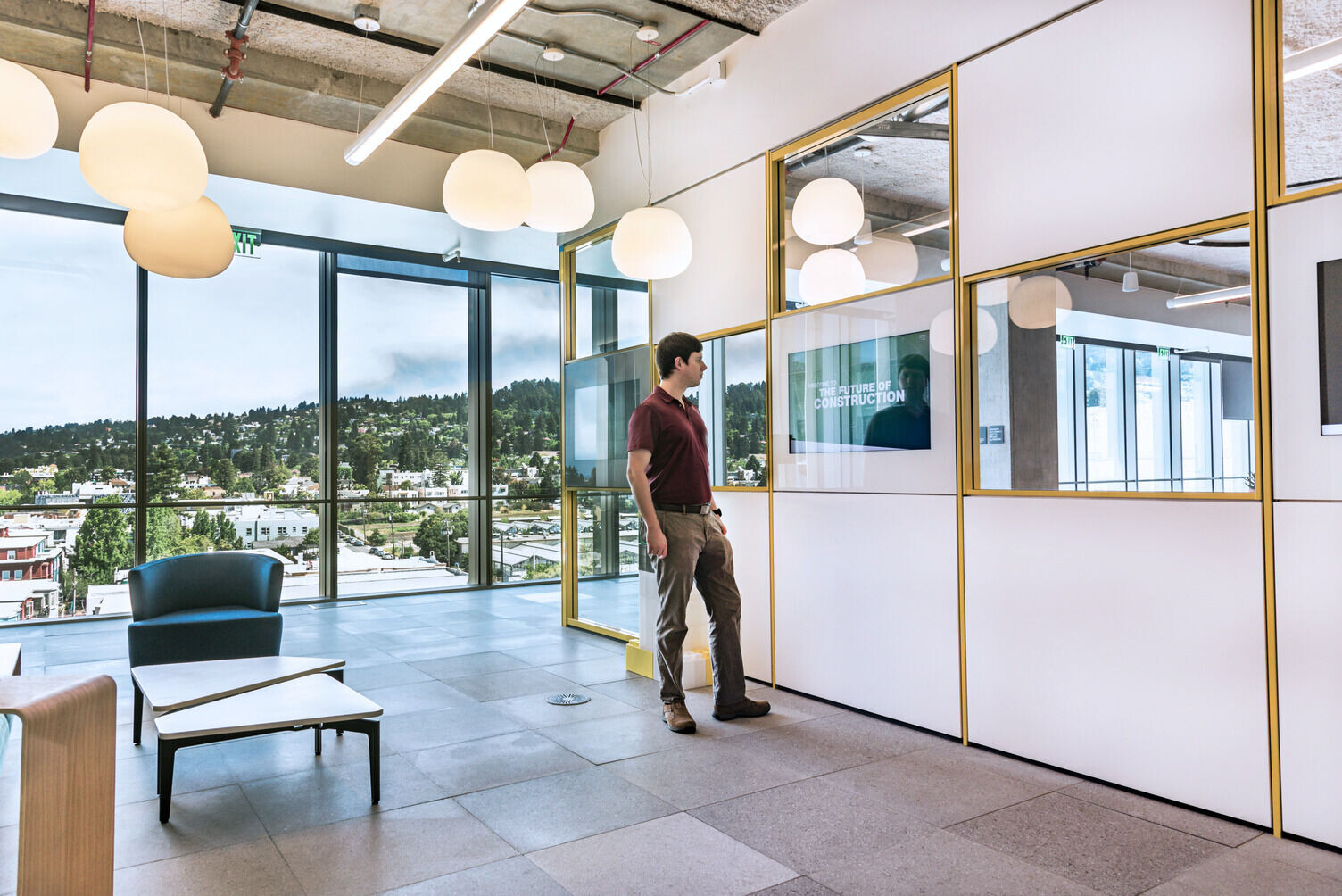 Blitz engaged with a large Steering Committee and Working Group to gain consensus regarding the design. Students are expected to benefit from collaboration with leading researchers in industrial research labs, as well as the availability of partner resources useful to investigate certain open questions in state-of-the-art AI research.
Blitz provided architecture, interior design and furniture selection for this 22,000 SF project.
Material Used :
1. Drop ceiling – Rockfon
2. Specialty ceiling - Acoustical Surfaces, K-13, G&S Acoustics, Epic Deck
3. Custom millwork, hardware, wall materials and doors - DIRTT
4. Carpet – Shaw, Interface
5. Resilient Flooring – Forbo
6. Lighting - Finelite, Beta Calco, USAI, Peerless, FluxWerx, Pinnacle, Fabbian, Pablo, Viso
7. Paint - Dunn Edwards, DIRTT, Cardinal, Powder Coating
8. Plumbing Fixtures - Elkay, Kohler
9. Furniture - West Elm, Hay, Steelcase, Coalesse, Arper, Nienkamper, Turnstone, Hightower, Viccarbe, Sandler, Blu Dot, Corral, Industry West, Vitra
10. Window Treatments - MechoShades