Great ideas, like beautiful flowers, require the safety of a germination process before sprouting and blooming. The design for the new Southern California office for Saatchi & Saatchi protects and celebrates ideas through their development in a metaphorical garden of diverse spaces. Material, lighting and furnishing selections all reinforce this concept and provide an inherent sense of exhale and contentment.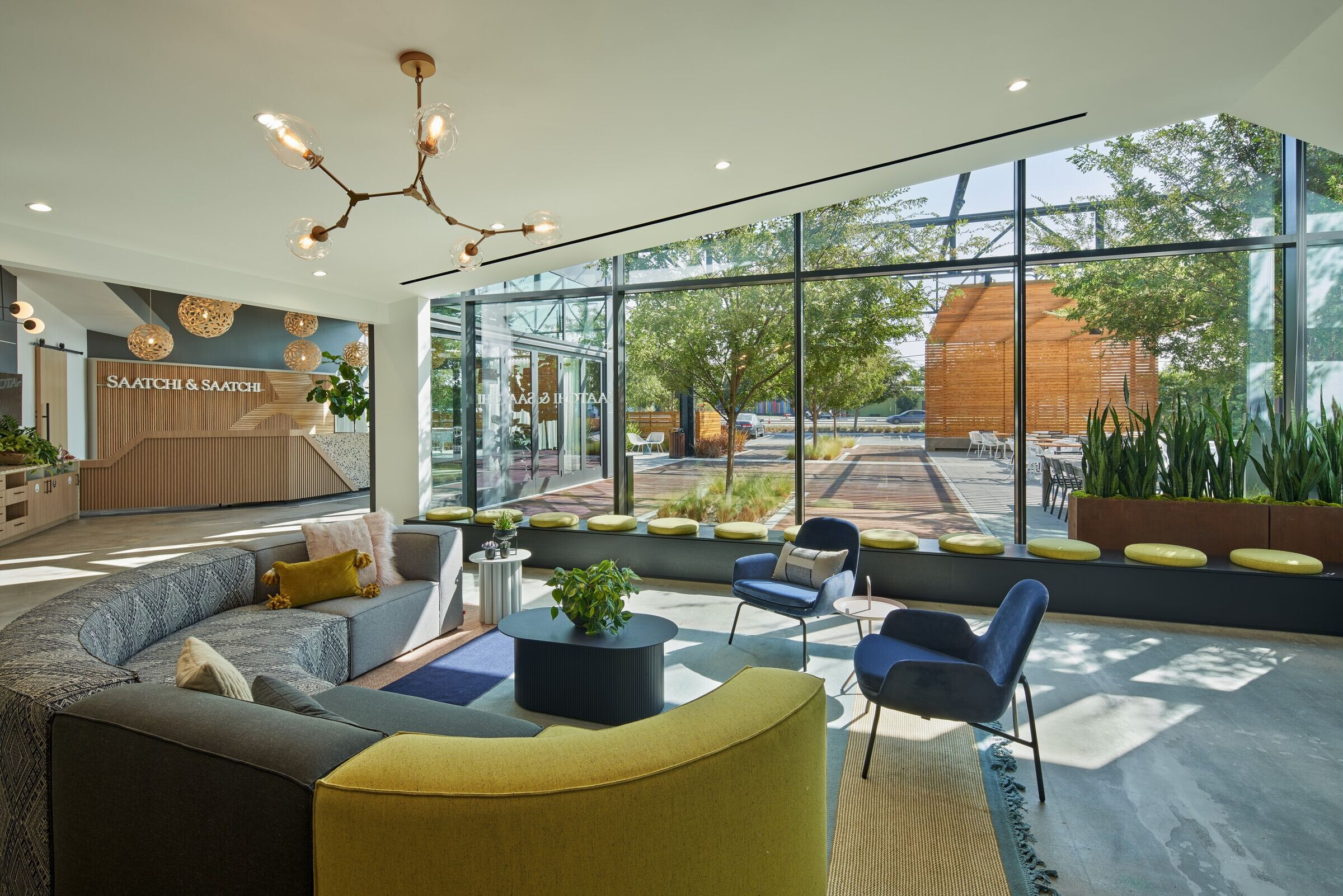 The warehouse shell (built in 1966 by Architect Craig Ellwood) features inspirational steel trusses at an industrial-scale. As a single level, 80,000 SF space with winding circulation, the design was grounded with bold architecture, acting as reference points throughout the journey. The creation of curated pods in a range of scales, locations and orientations establishes the path through the space and provides the settings for the Saatchi community to meet, discuss, collaborate and advance the content that drives their business.
It's rare for a project team to be led by women representing the Client, the Architect and the Contractor. This unique collaboration fostered a distinctly human response to space, with an emphasis on warmth, comfort and moments of sparkle and delight. The architectural language was divined as a 'love letter to LA', mixing clean modern boxes and a dose of mid-century modern. The completed design is simultaneously current and timeless.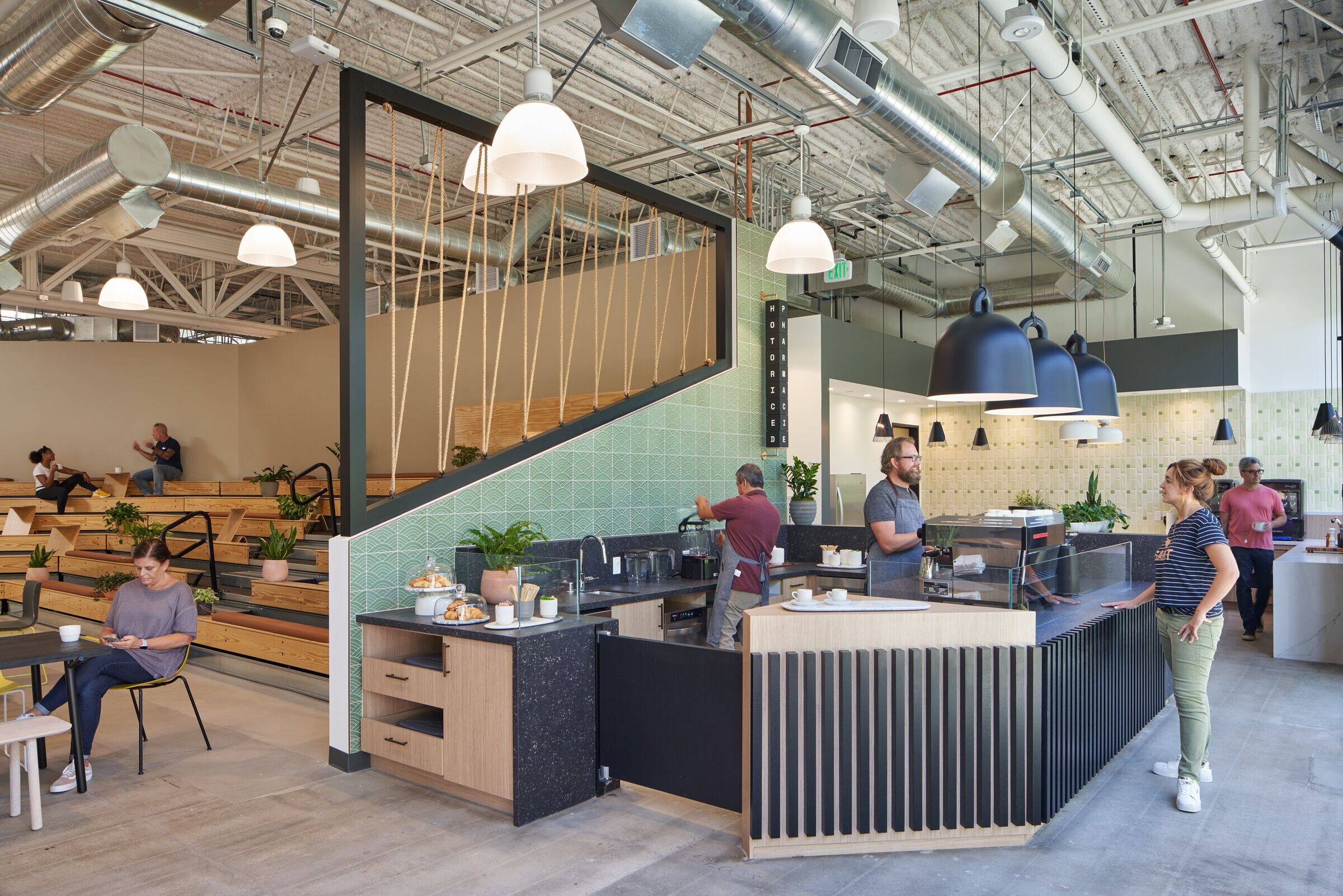 While no one really knows what a post-COVID office will entail, we do know human connection will still be central to Saatchi's creative process and company culture. Their space has the flexibility to embrace the future needs of a modern workforce and remain supportive of its individuality, productivity, inclusivity and, most importantly, wellness. Built to withstand the test of time and promote a healthy work environment, Saatchi's new LA office is an inspirational space that fosters the creativity and collaboration needed to produce world-class work.