The BR Apartment located in Bairro das Picoas, Lisbon, dates from the beginning of the 20th century, a period when, given the growing population, it was important to maximize the available space in the city. That is why the construction, especially the interiors, invariably follow the same construction line: a long corridor with rooms on both sides.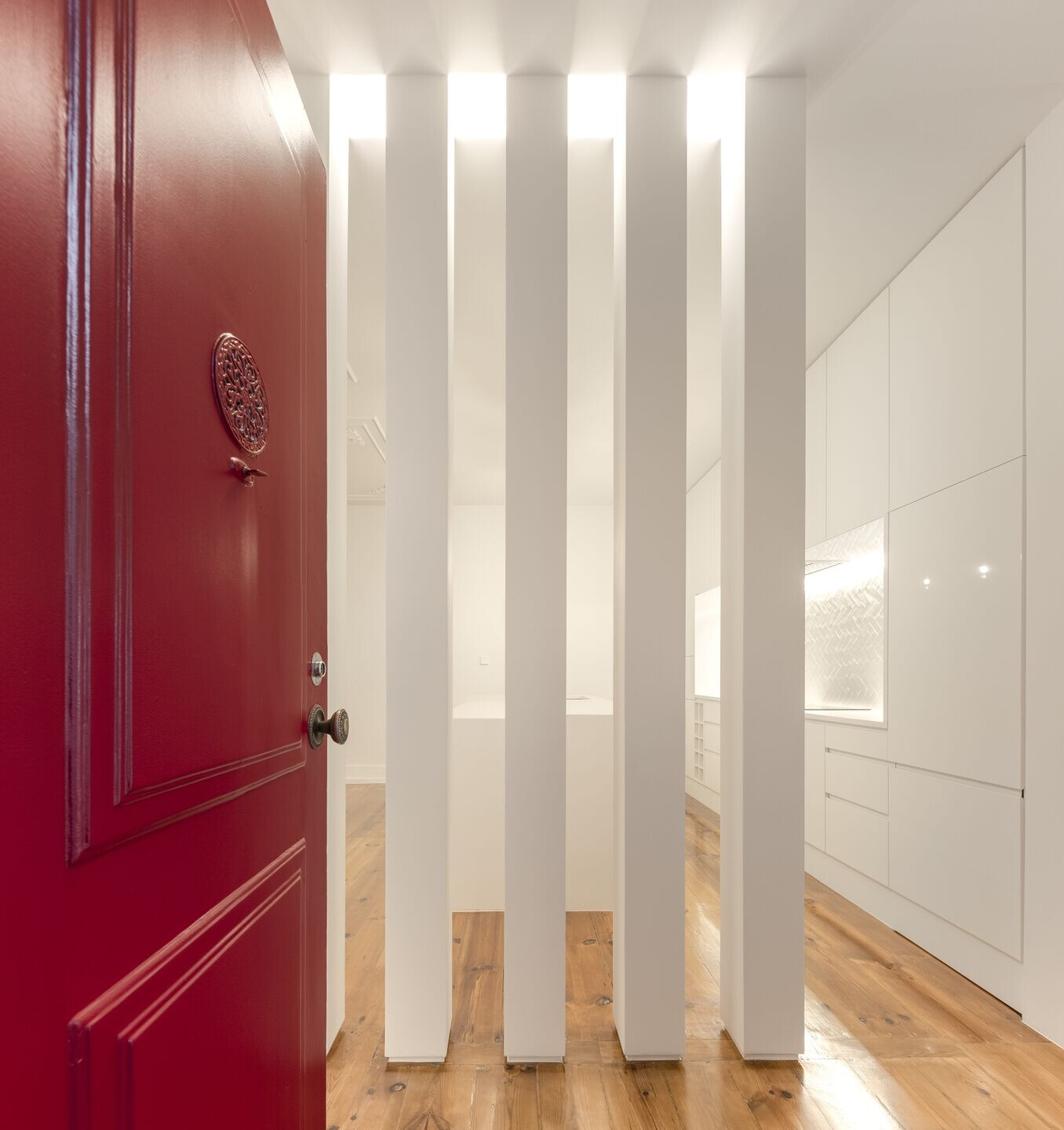 The apartment, integrated in a centenary building, has kept the original construction almost intact, despite the passing of the decades. Here, the aim was to reduce the number of small rooms, create large rooms and reorganise the entire space to present it in a contemporary and bold new look.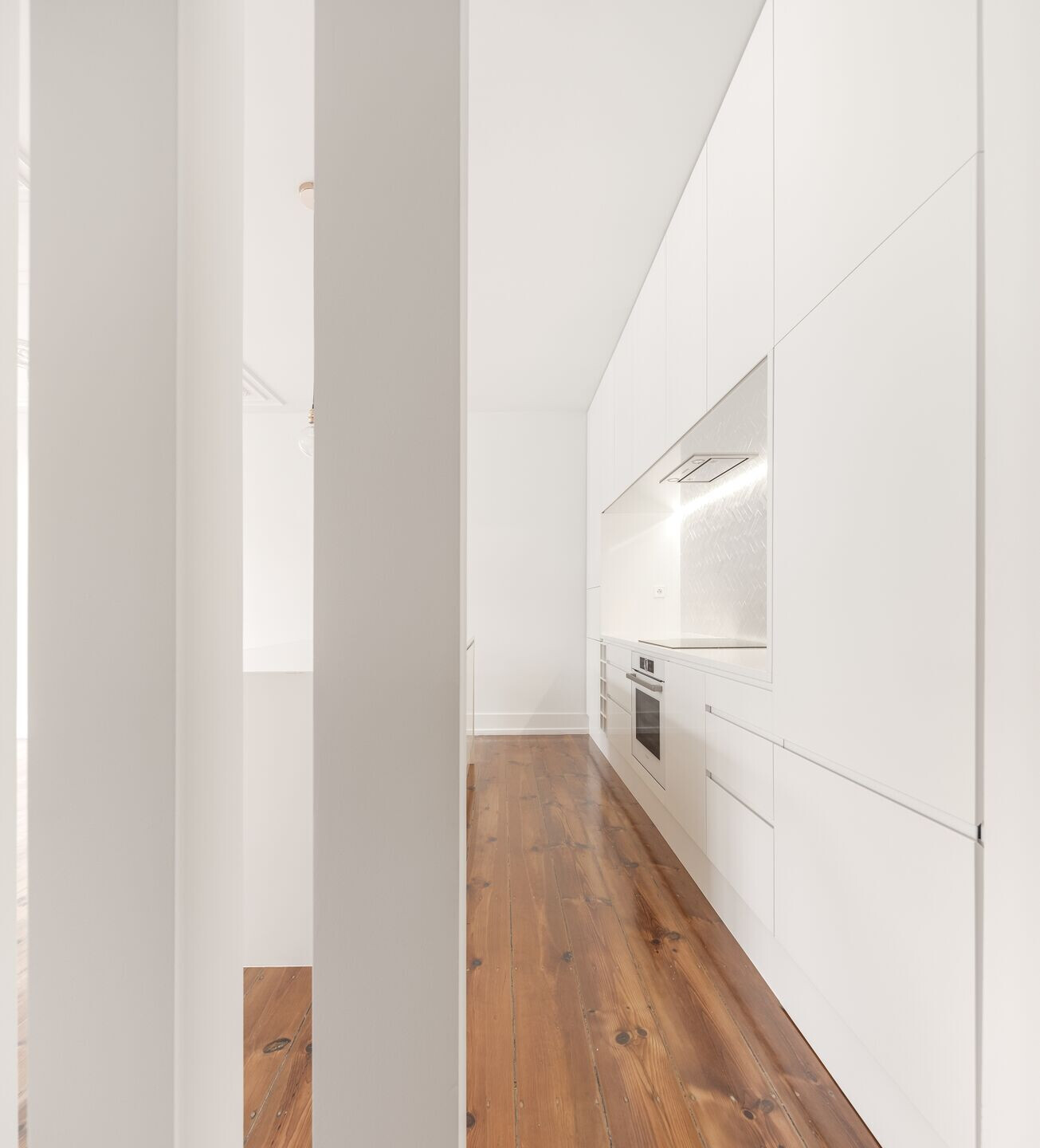 The old structures, common to buildings from this time, are in stone masonry of cage-type, especially the gable and façade walls, while the interior walls are in solid brick and the wooden floor slabs concealed by wooden flooring on the upper side, besides a false ceiling on the lower side. Part of the structures had to be changed to make the planned renovation possible.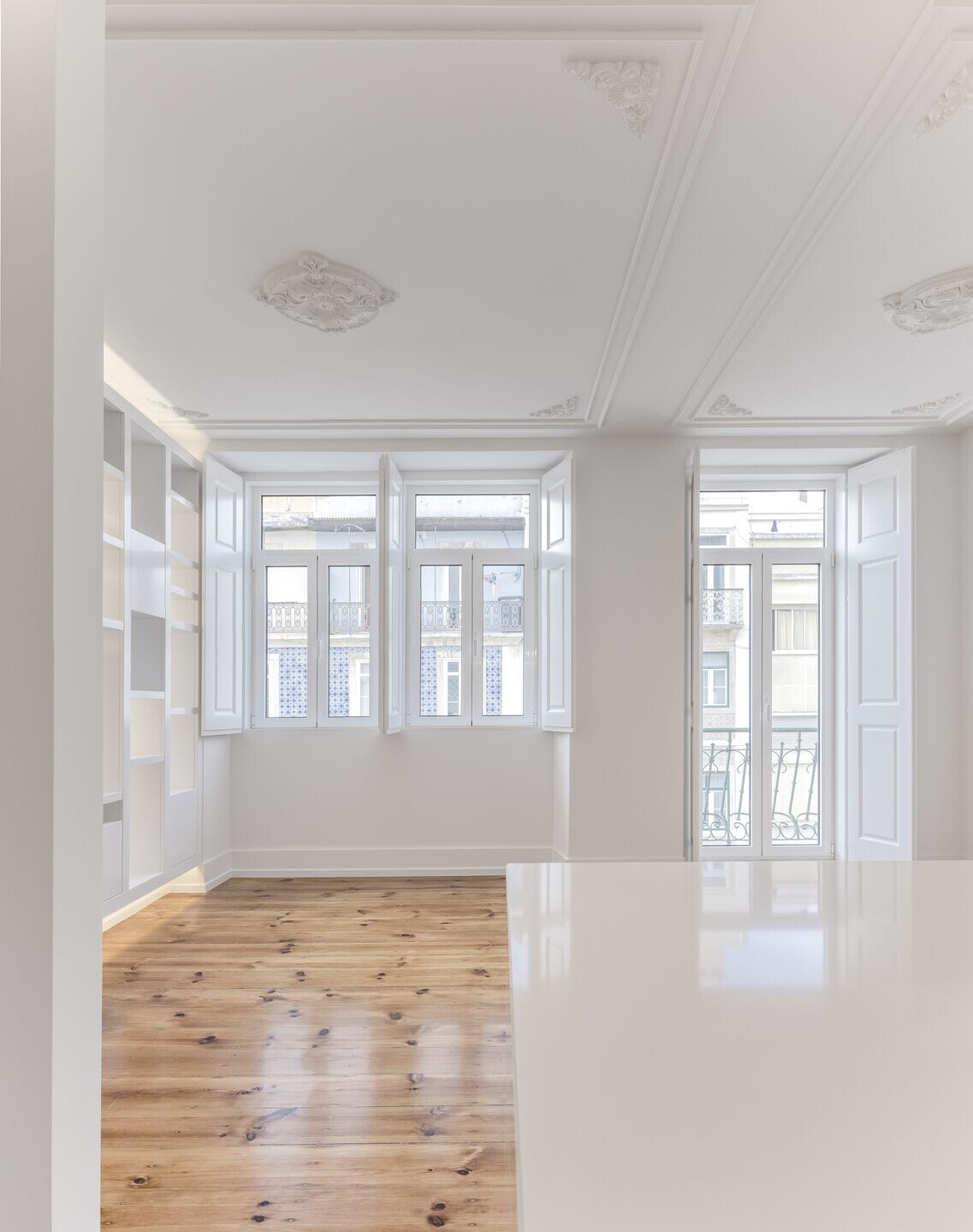 The extension of the living room, over two bedrooms, proved to be a versatile solution since it was possible to place the kitchenette in the extension of the social area, thus providing a new atmosphere with this space association that have something in common; socialization. The elimination of three walls gave way to metal beams, while the continuity wall with the corridor was replaced by slatted columns, concealing some reinforcing structures.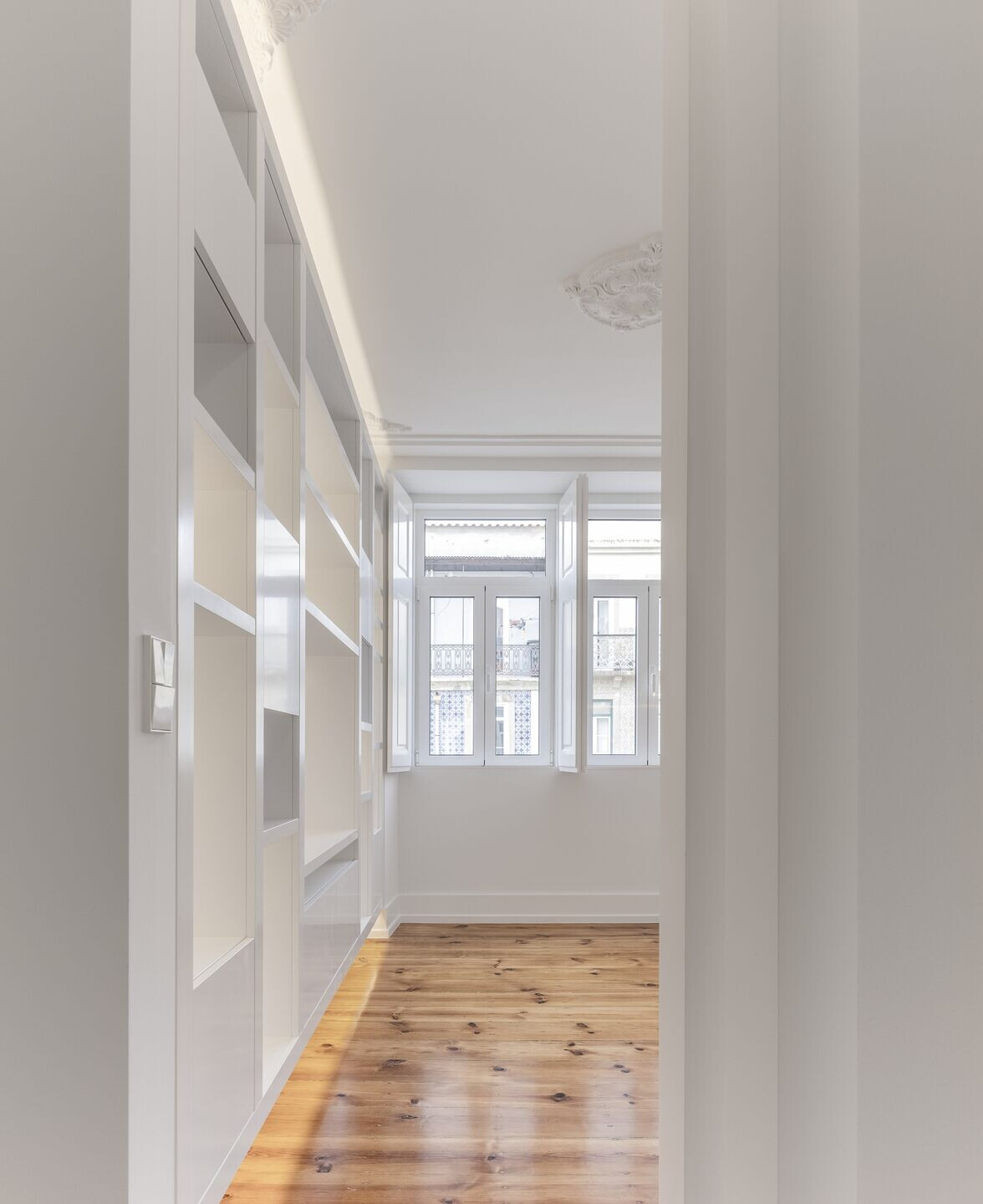 In addition to these profound changes, there is the master-suite reorganization and the design of a walking closet. This change was achieved by moving the door on the corridor. On the other hand, since this is an extensive space reorganisation, an additional bedroom was created where the original kitchen used to be, and a complimentary bathroom in the old pantry´s place.
Responsible Architects: João Tiago Aguiar
Project team: Susana Luís, Rúben Mateus, João Nery Morais, Maria Sousa Otto, Samanta Cardoso de Menezes, Diogo Romão, Nuno Sequeira, Renata Vieira.
Builder: BAUKELL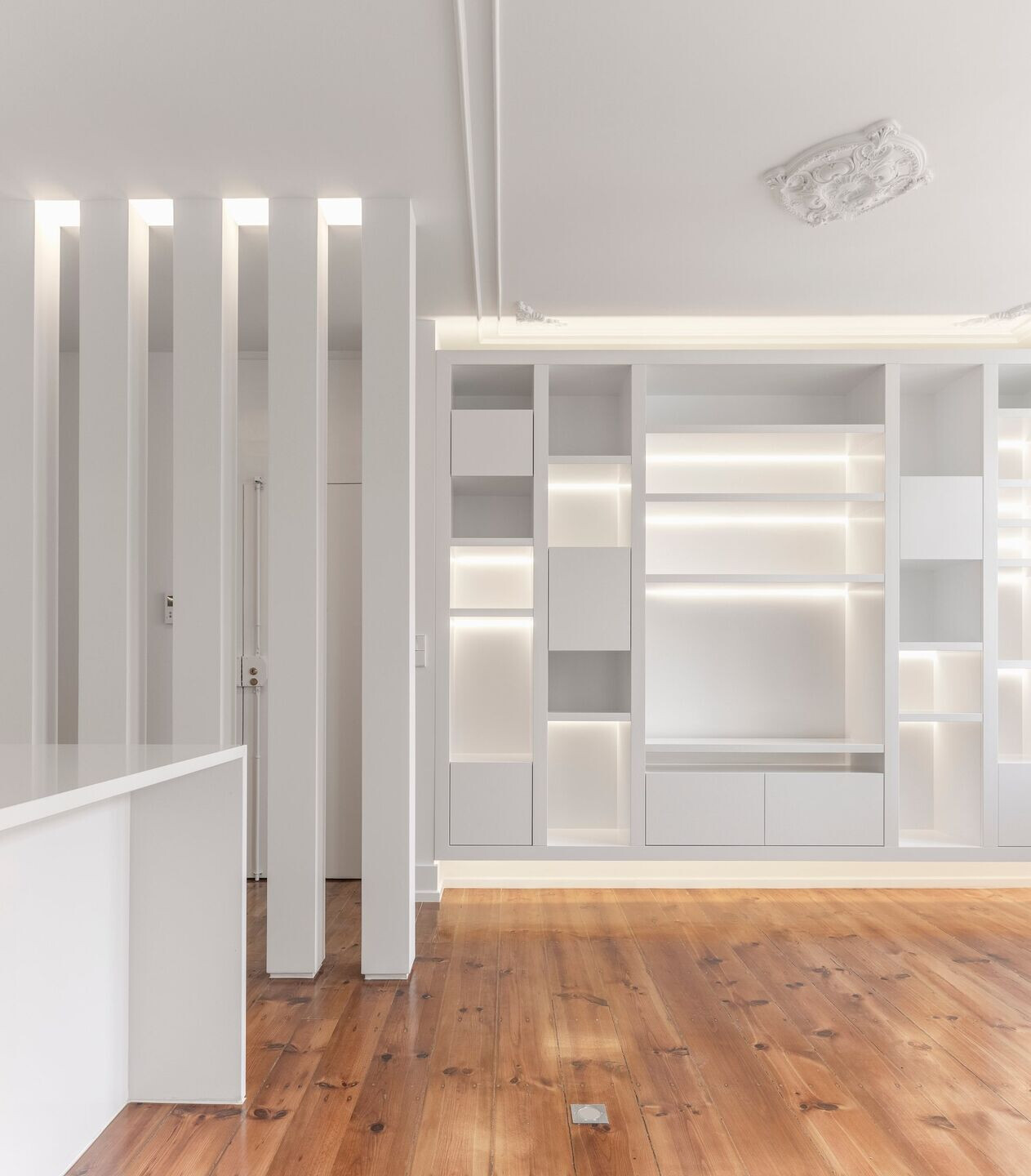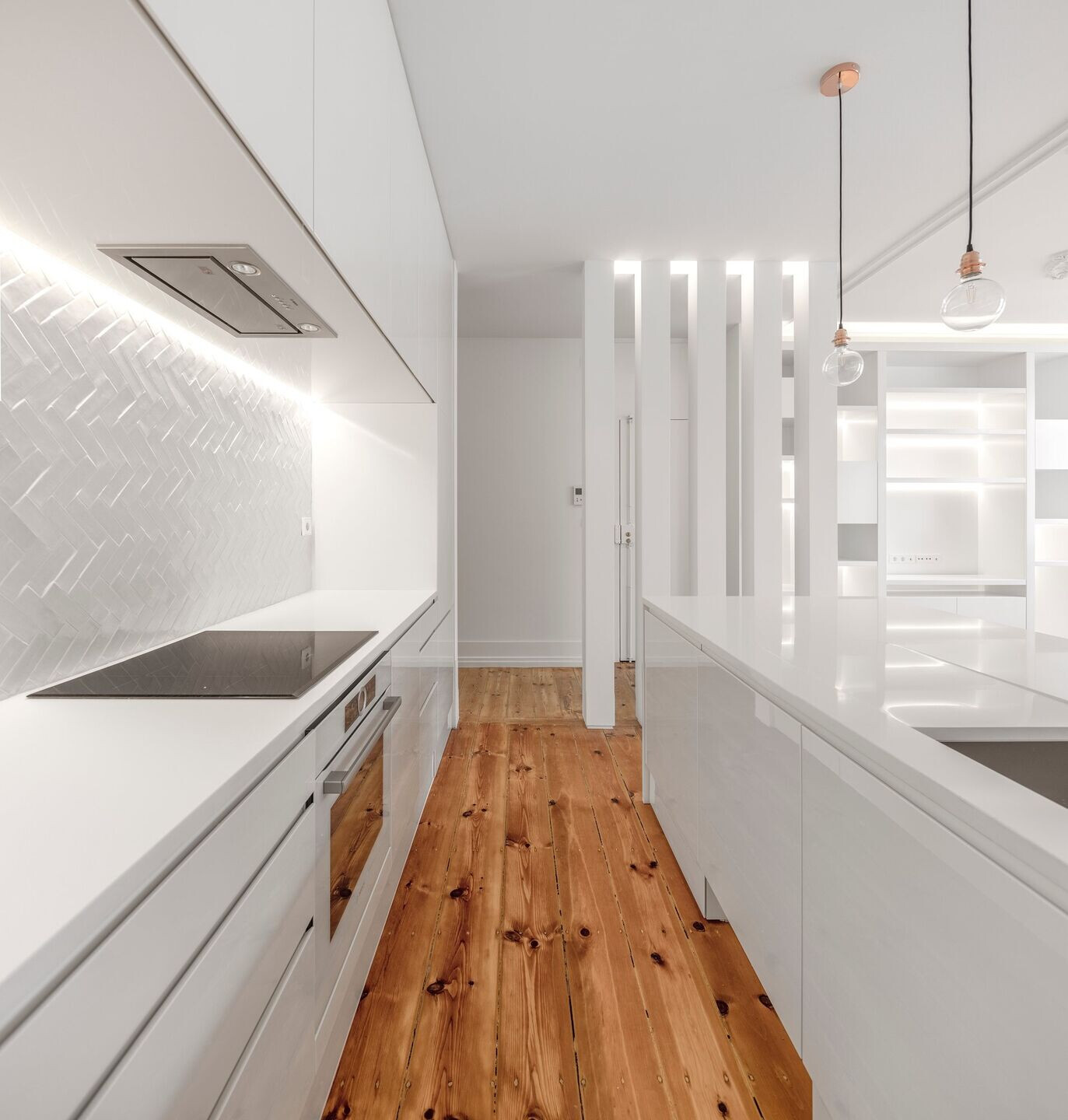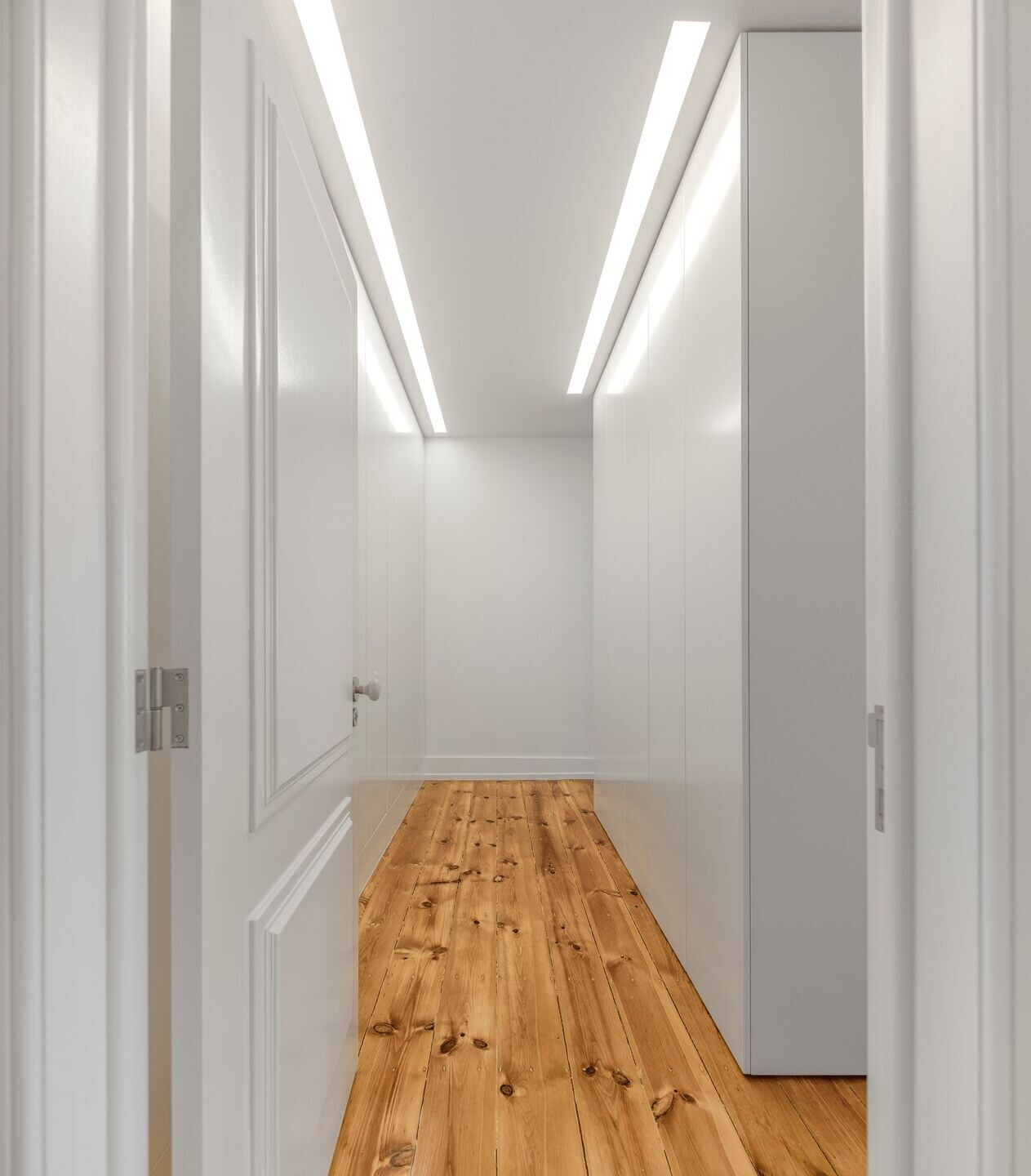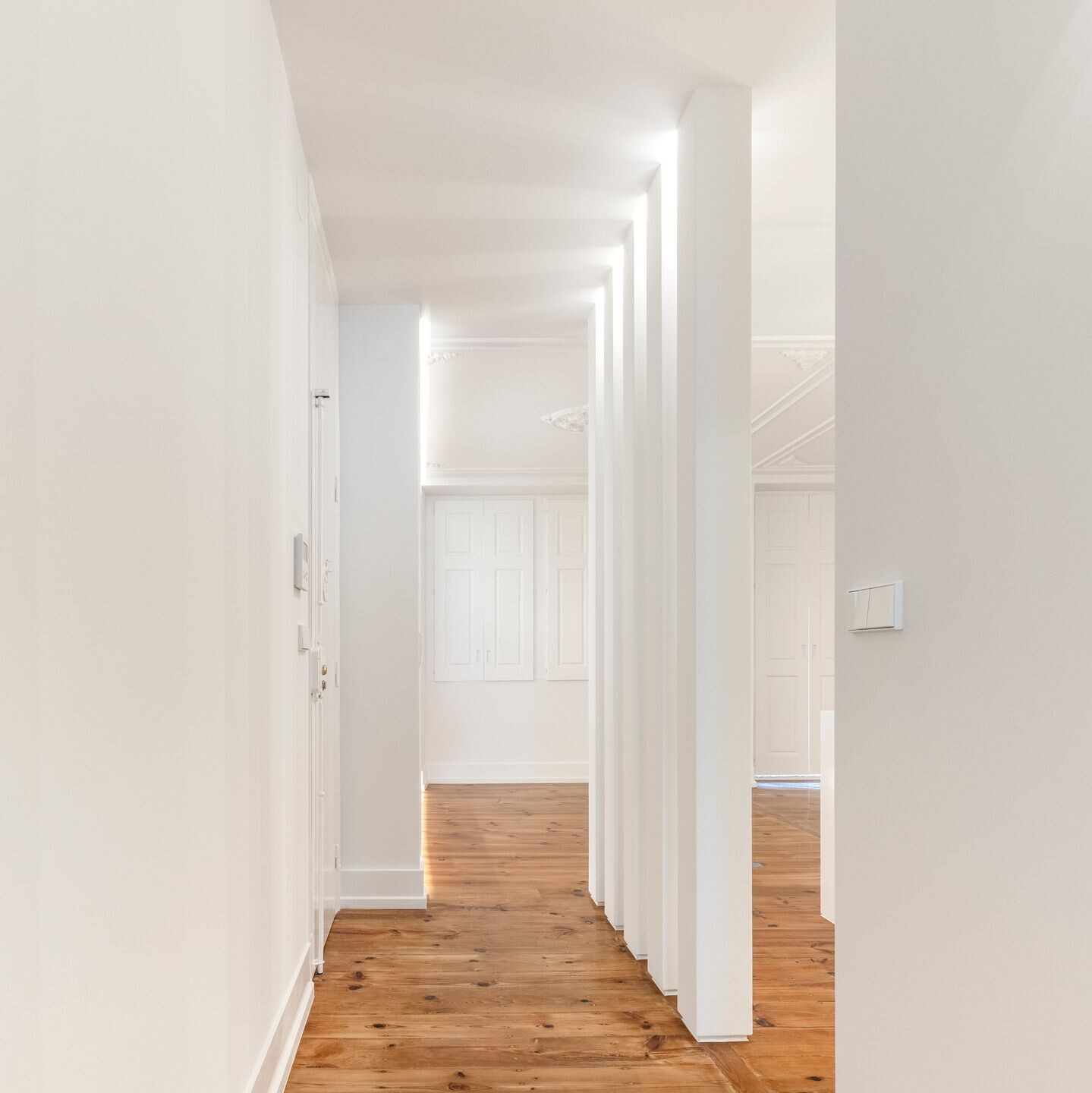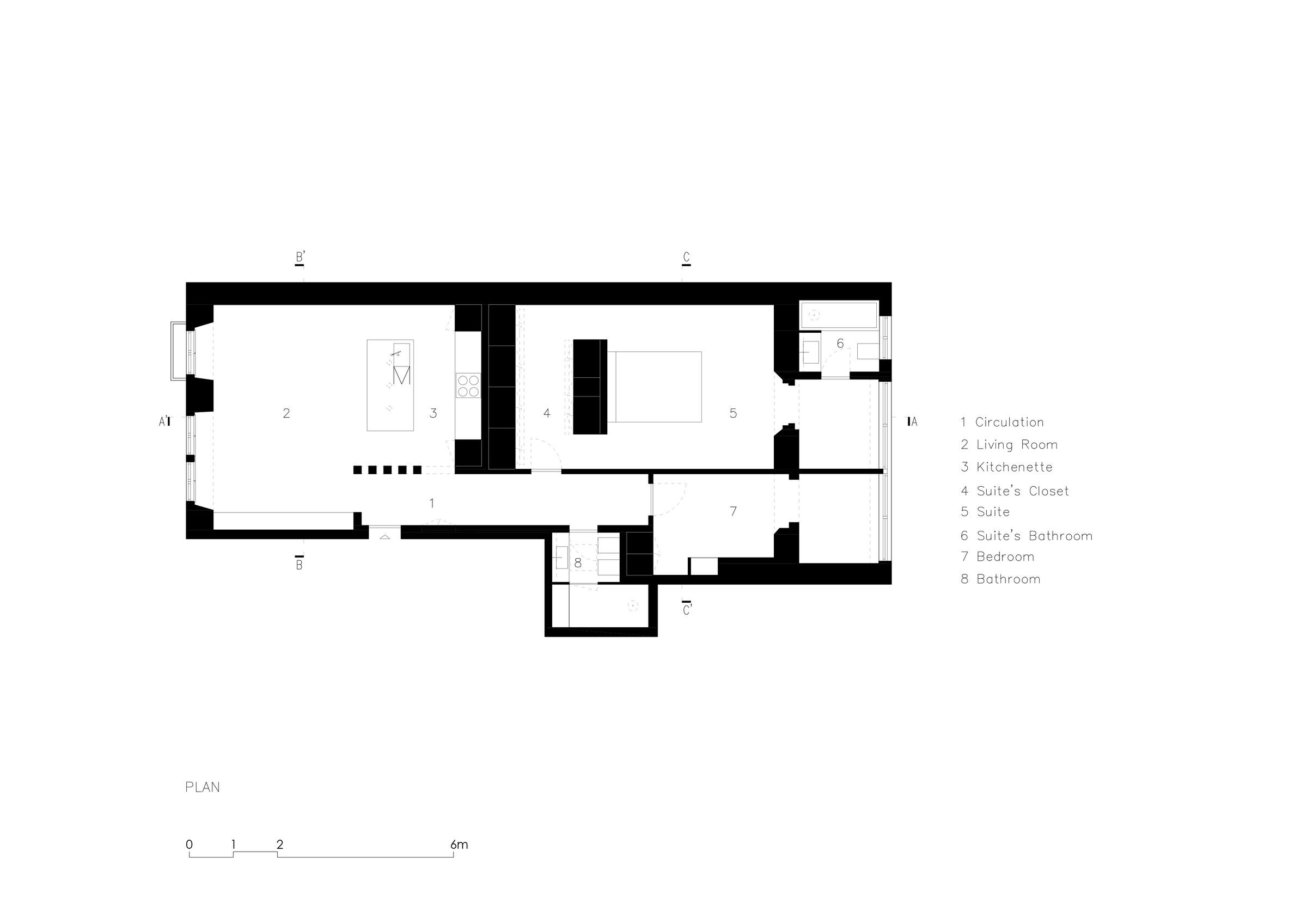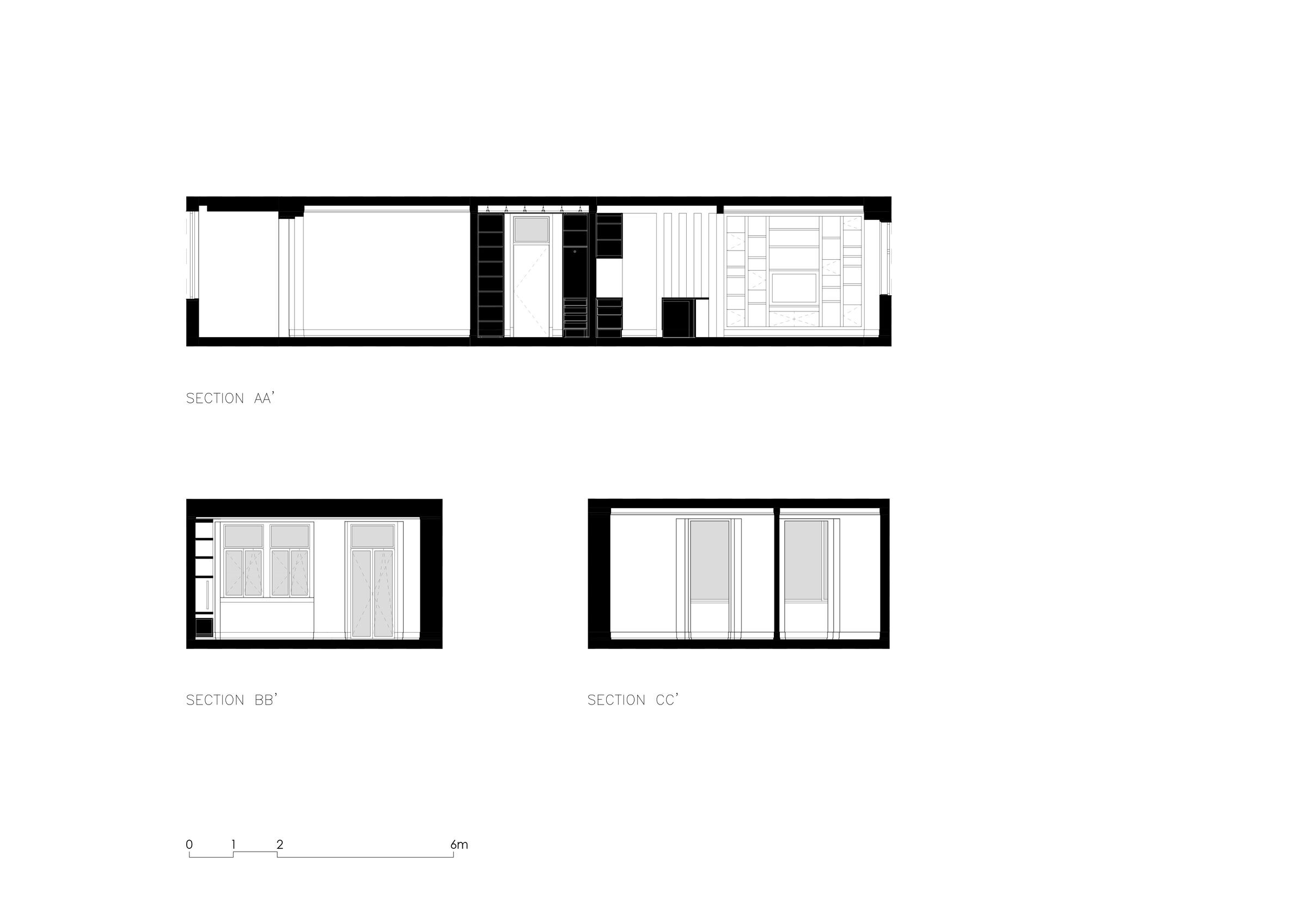 Material Used :
CIN: Paints
PADIMAT: Sanitary equipment & taps
MÁRMORES IRMÃOS BERNARDES: Natural stone
SANTOBANHO: Handmade tile
CLIMAR: lighting
EFAPEL: Door comunication, switches and systems
GLS2 CARPINTARIA: Carpentry
Software Used :
Microsoft: Excel
Microsoft: Word