Located in the charming baroque city of Scicli, behind the church of Saint Bartolomeo, one of the most beautiful example of Late Baroque religious architecture, was born "Casa Chebi".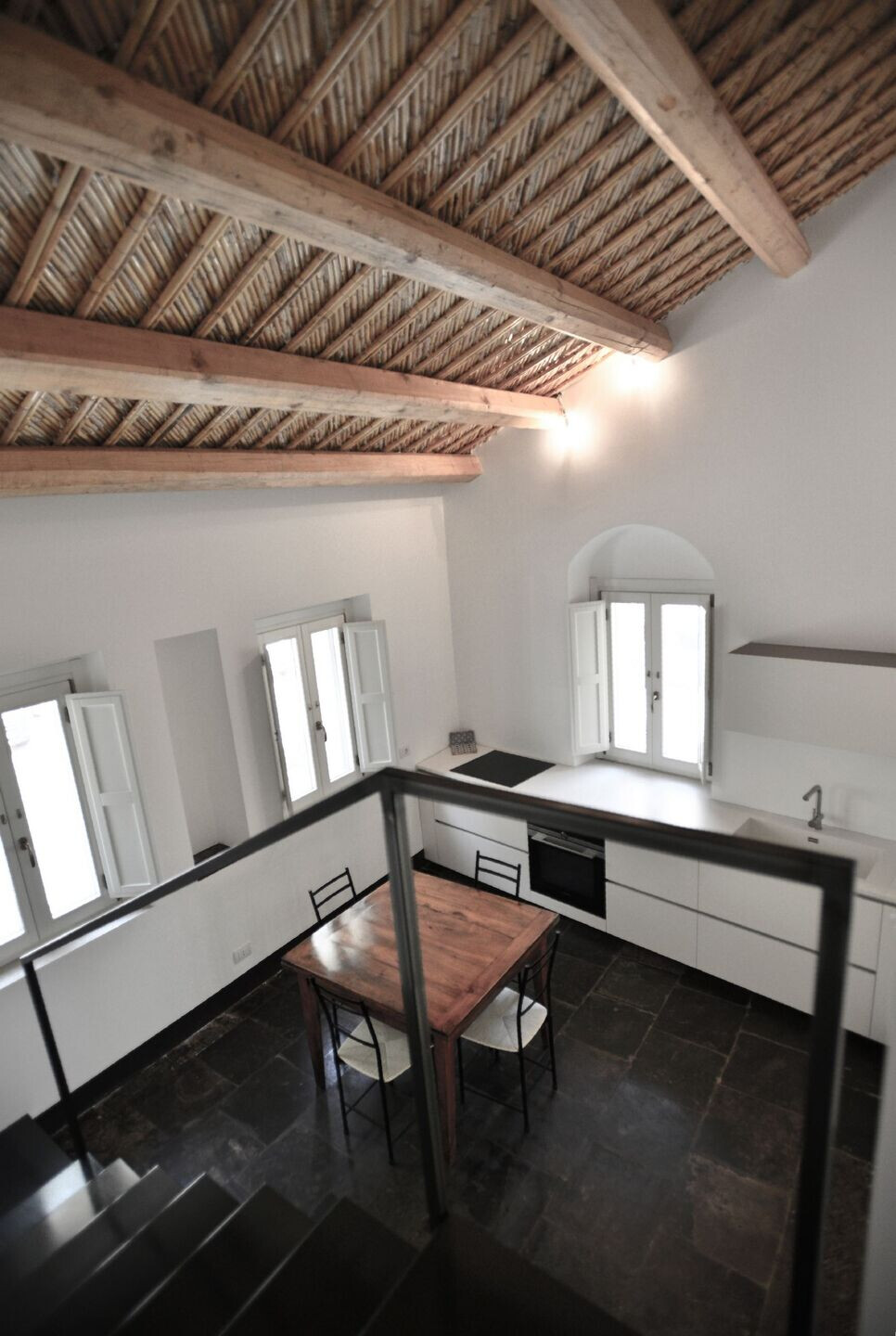 The project idea was created with the intention of combining the buildings and materials of the past, in a contemporary way. The building is made up of two independent entrances, staggered from each other and different due to the importance of the Baroque architectural frieze placed on one of the two portals, which defines the main entrance.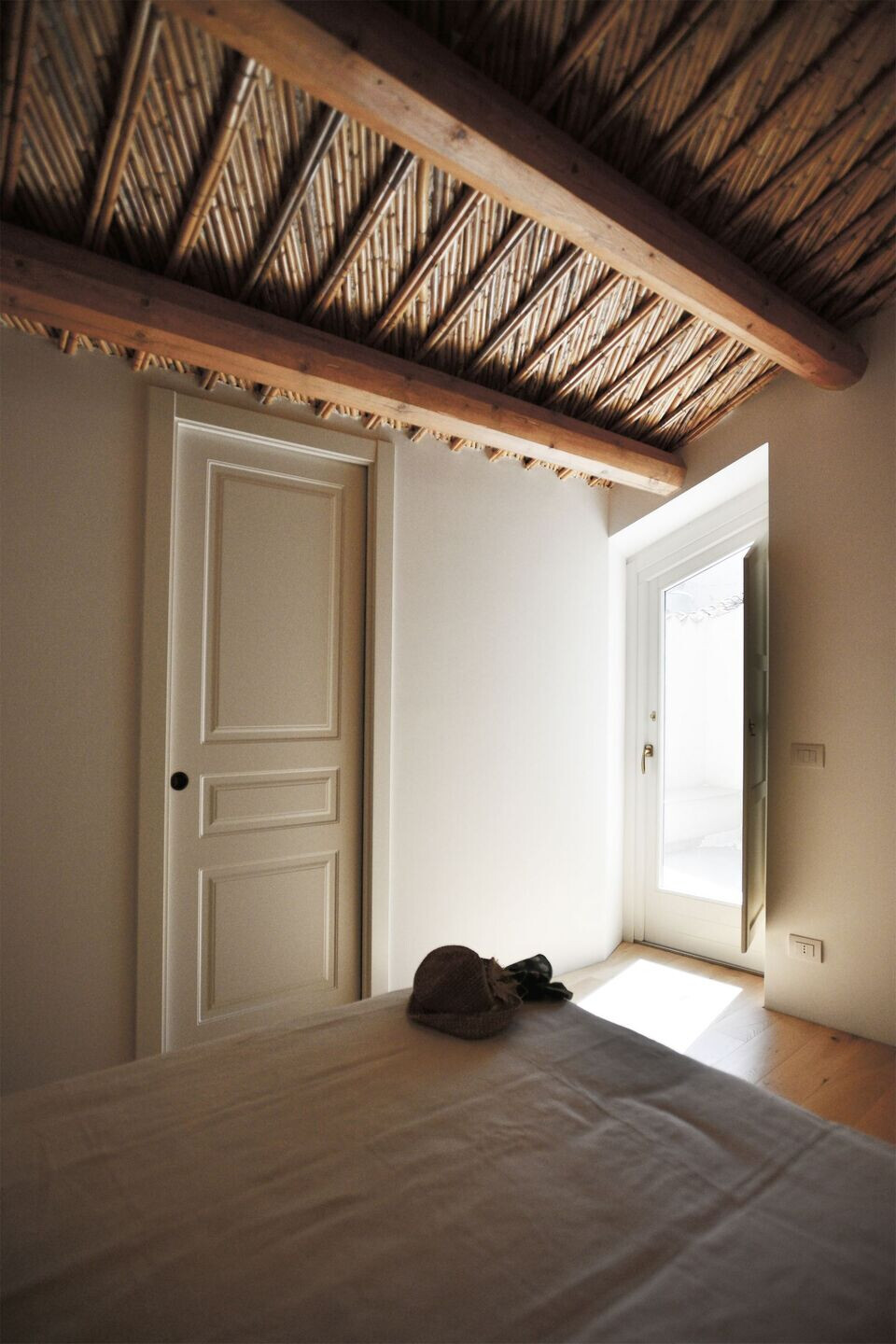 The project seeks to eliminate and unify the different heights of the environments, inserting different scales, exploiting this difficulty to input for defining a new conception of space. So the staircase, which at first seemed to curb the idea of ​​open space, becomes the protagonist in every room and fulcrum of the entire project, showing itself to be part of the furniture.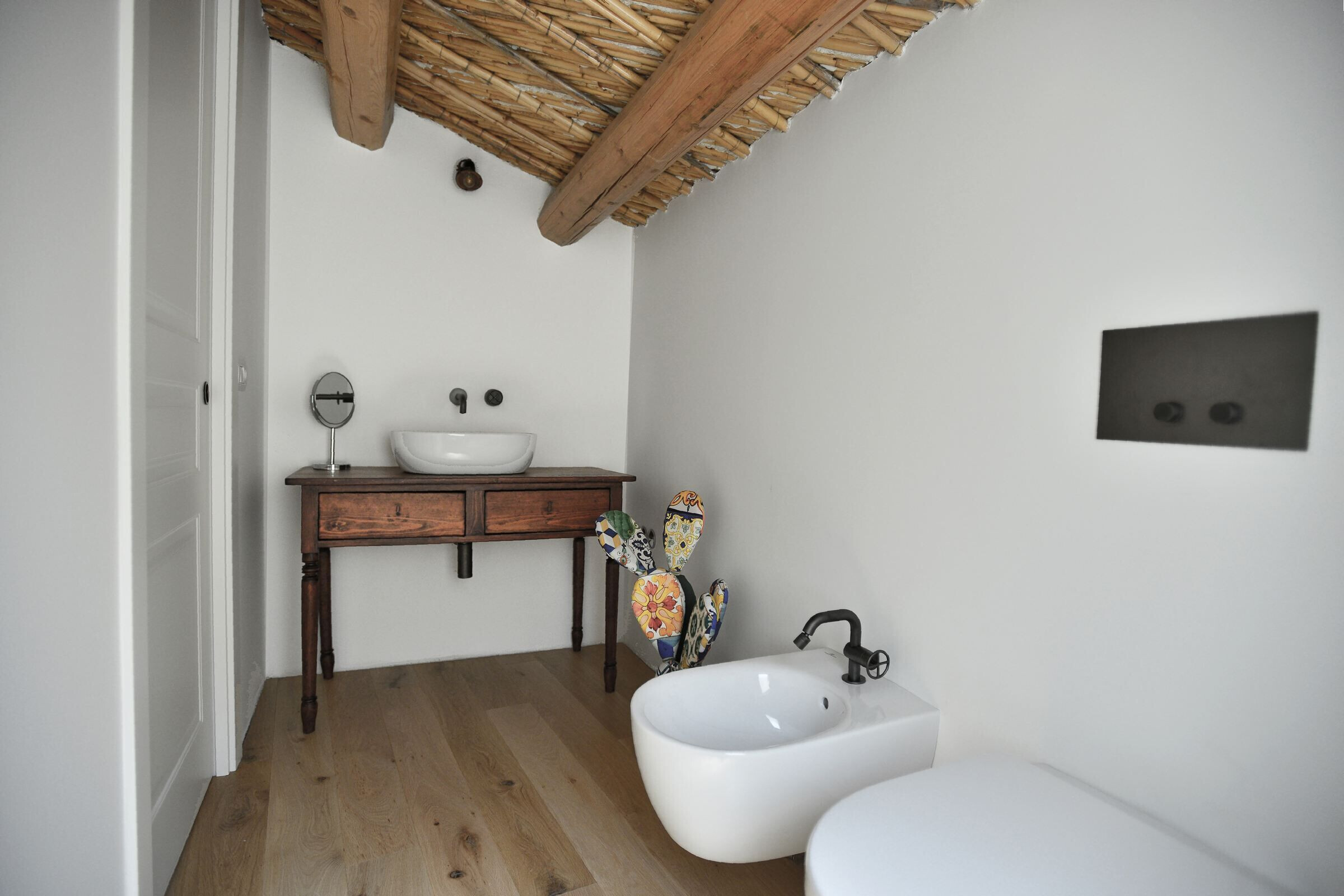 On the ground floor you enter a small entrance and the master bathroom, with a barrel vault in stone, rendered bare to contrast the dark color of the pitch stone and the majolica, typical of sicylian architecture, that form the backdrop to the entire room.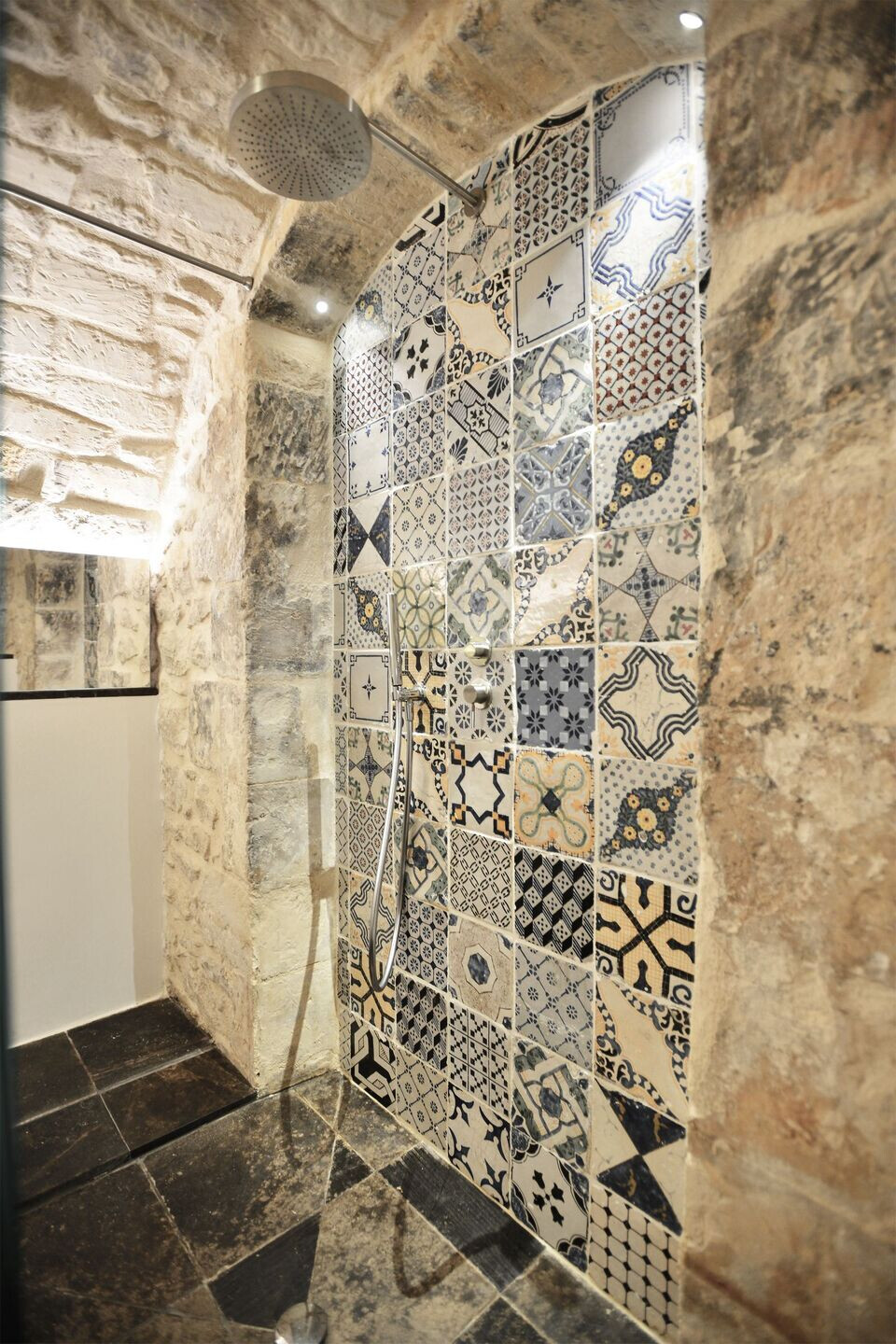 From the latter through a pitch stone and majolica staircase you enter the living room deliberately open to the kitchen, where the staircase returns to be the protagonist with its ancient tiles recovered in the markets, becoming a stage, and through the two new openings, you can enjoy the view on the San Bartolomeo quarry.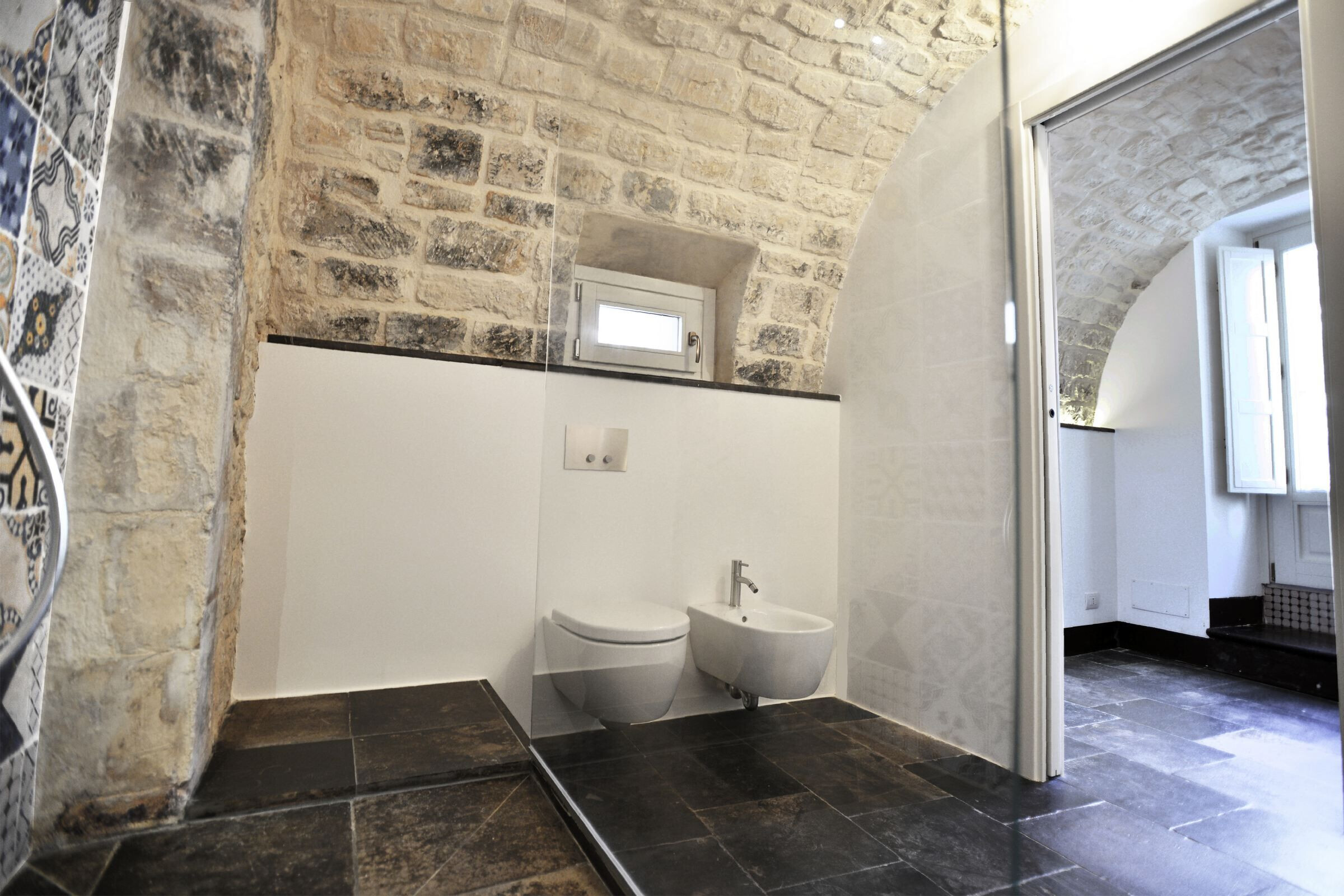 From the kitchen you enter the sleeping area, and here an iron staircase seems a container that want to mark the difference between the environments, and becomes part of the furniture itself. This environment is enriched by a typical roof in reeds and plaster, made as want the ancient traditional Sicilian art.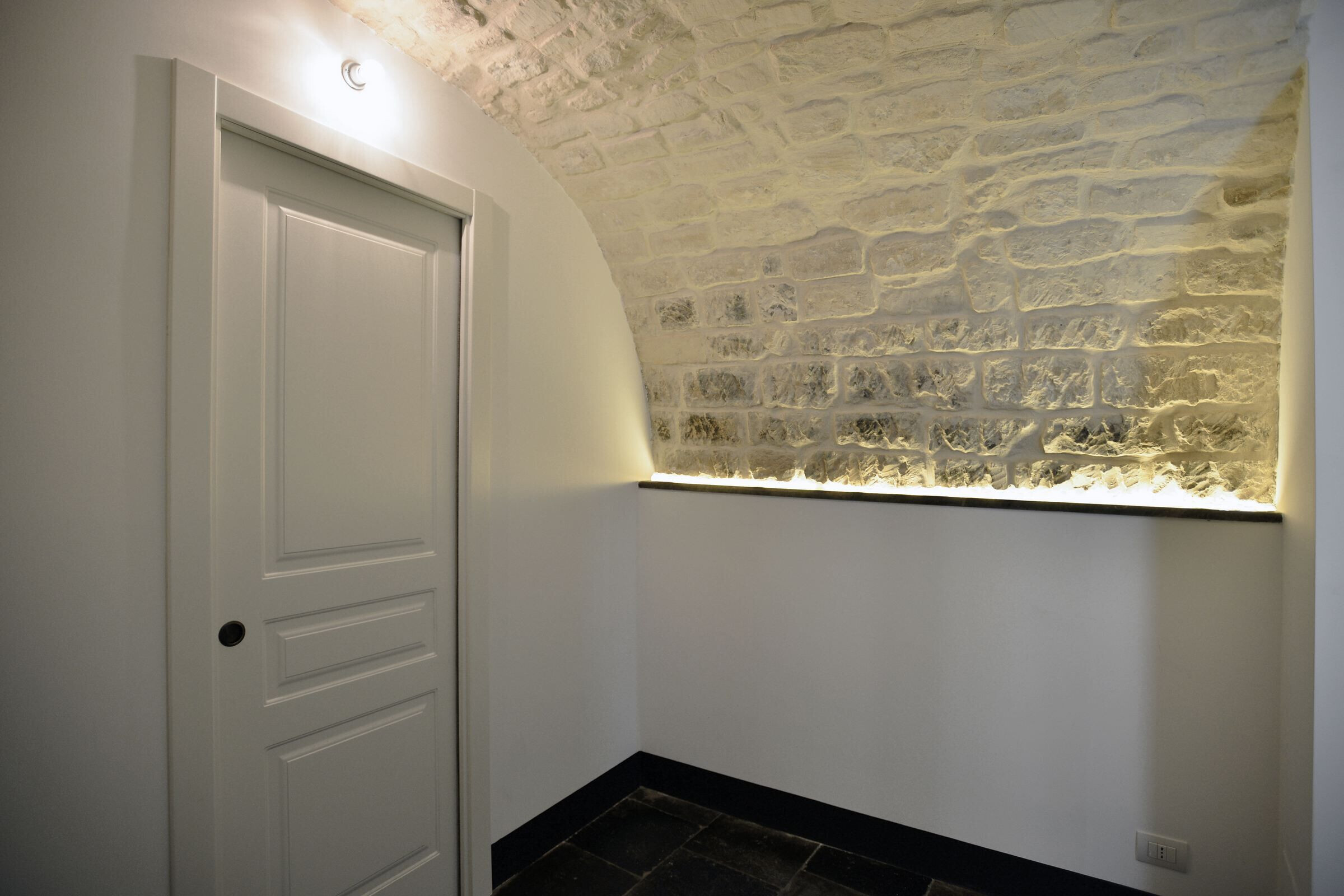 But it is in the bedroom that you can perceive the beauty of the use of this old construction technique, hidden in the past by vaults in plaster, and now re-evaluated. Here the color of the river reed also returns in the flooring chosen in natural oak parquet, which receives light from the small terrace , where you can admire the splendid view of the "Croce hill".
Material Used:
1. Facade cladding: Lime plasters.
2. Flooring: Local pitch stone, polychrom tiled floors and natural oak parquet.
3. Doors: Wood, CASCONE Porte e Finestre s.r.l. - Ragusa (Sicilia) Zona Artigianale - C.da Mugno.
4. Windows: Wood, CASCONE Porte e Finestre s.r.l. - Ragusa (Sicilia) Zona Artigianale - C.da Mugno.
5. Roofing: Cane Roof and plaster, Sicilian tile named "coppi".