Casa Cresta del Mar 75 is located on an irregular terrain that allows us to have a blind façade, appearing to be on one level, low height and flat elements that contrast with a lush access garden. The access, through a pedestrian bridge, leads us to the living areas and the kitchen with a view of the Sea of Cortez.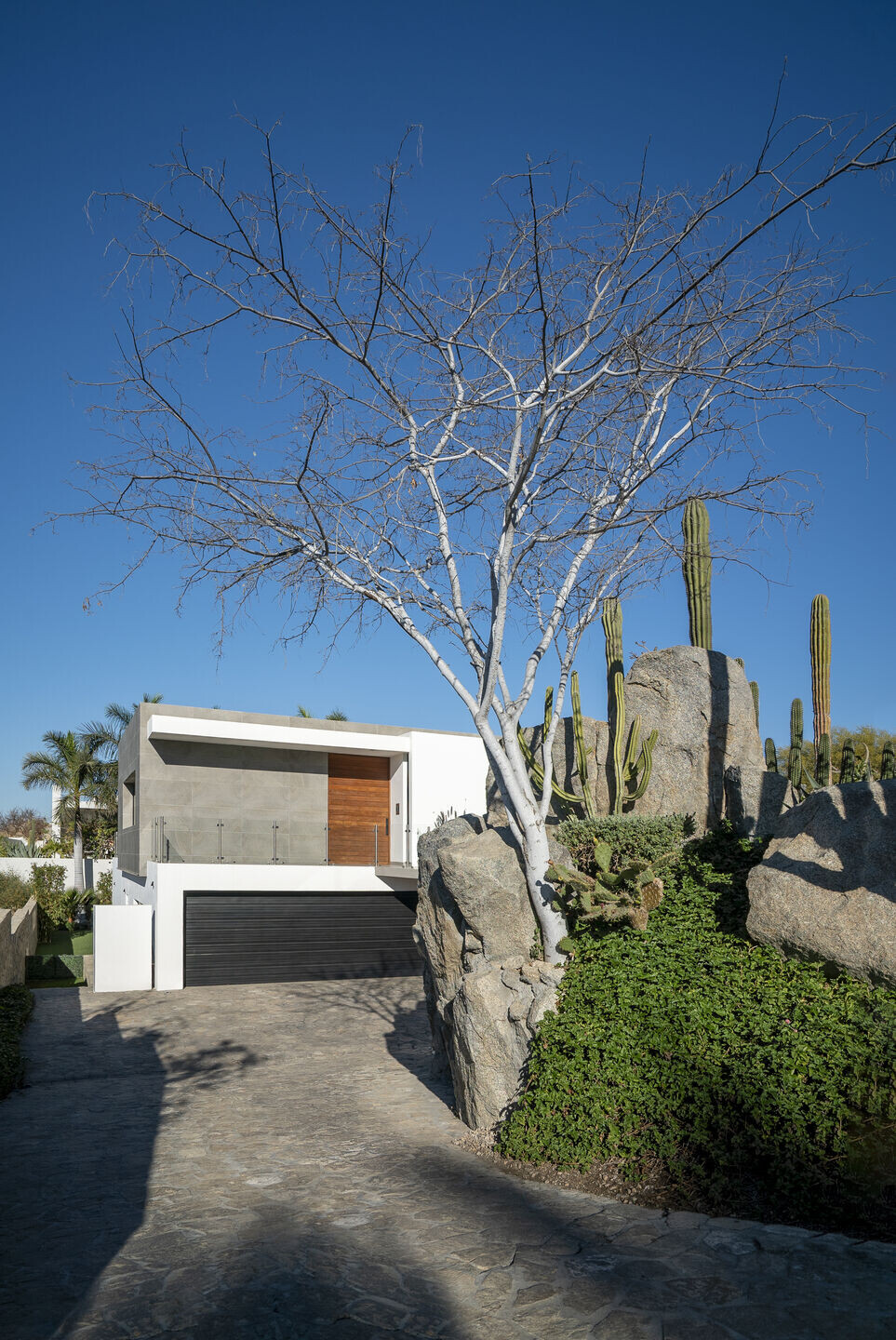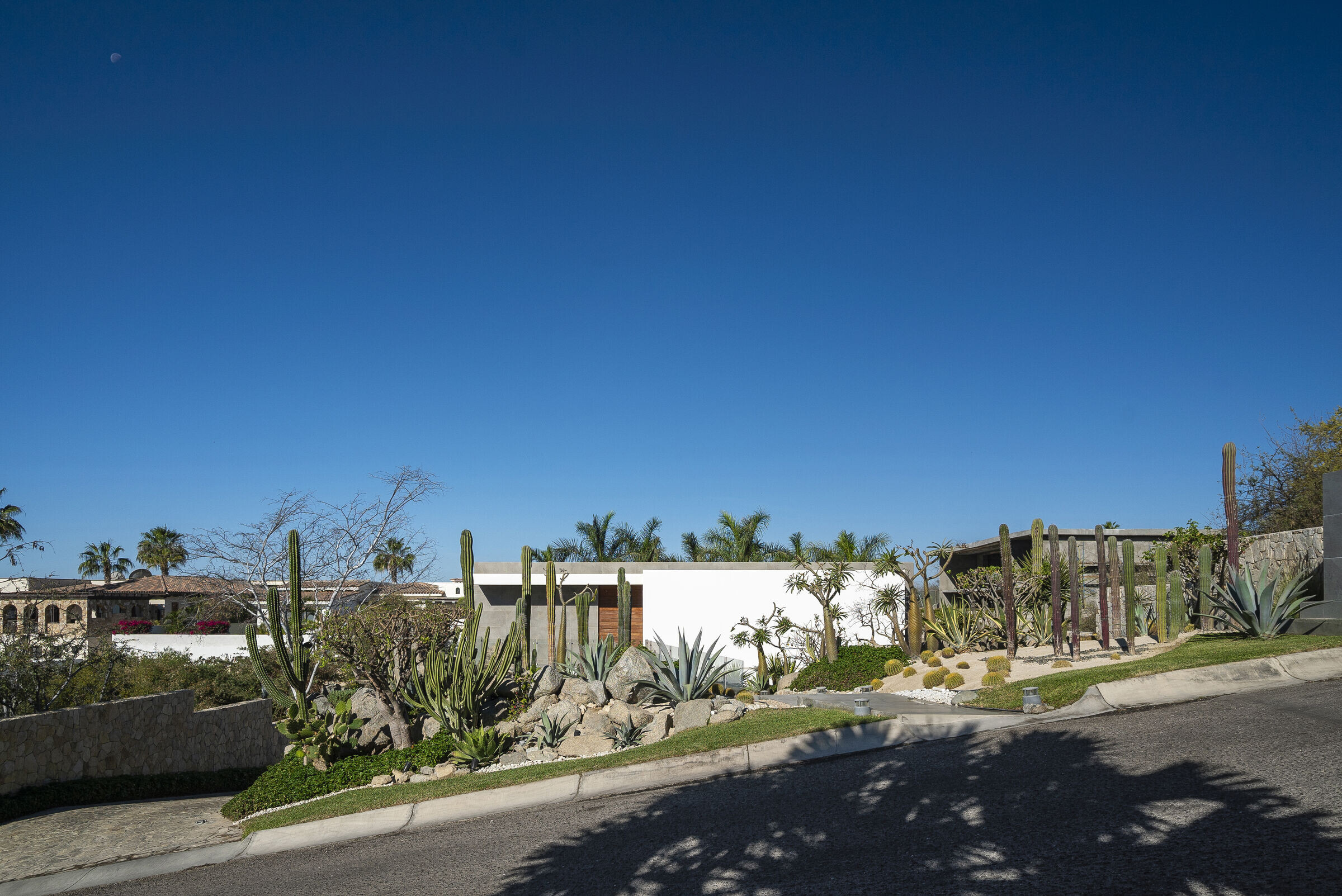 On the access floor we find a terrace with the pool, it is the core point of the house, between the TV room, the living room and the kitchen, it is an ideal place for coexistence.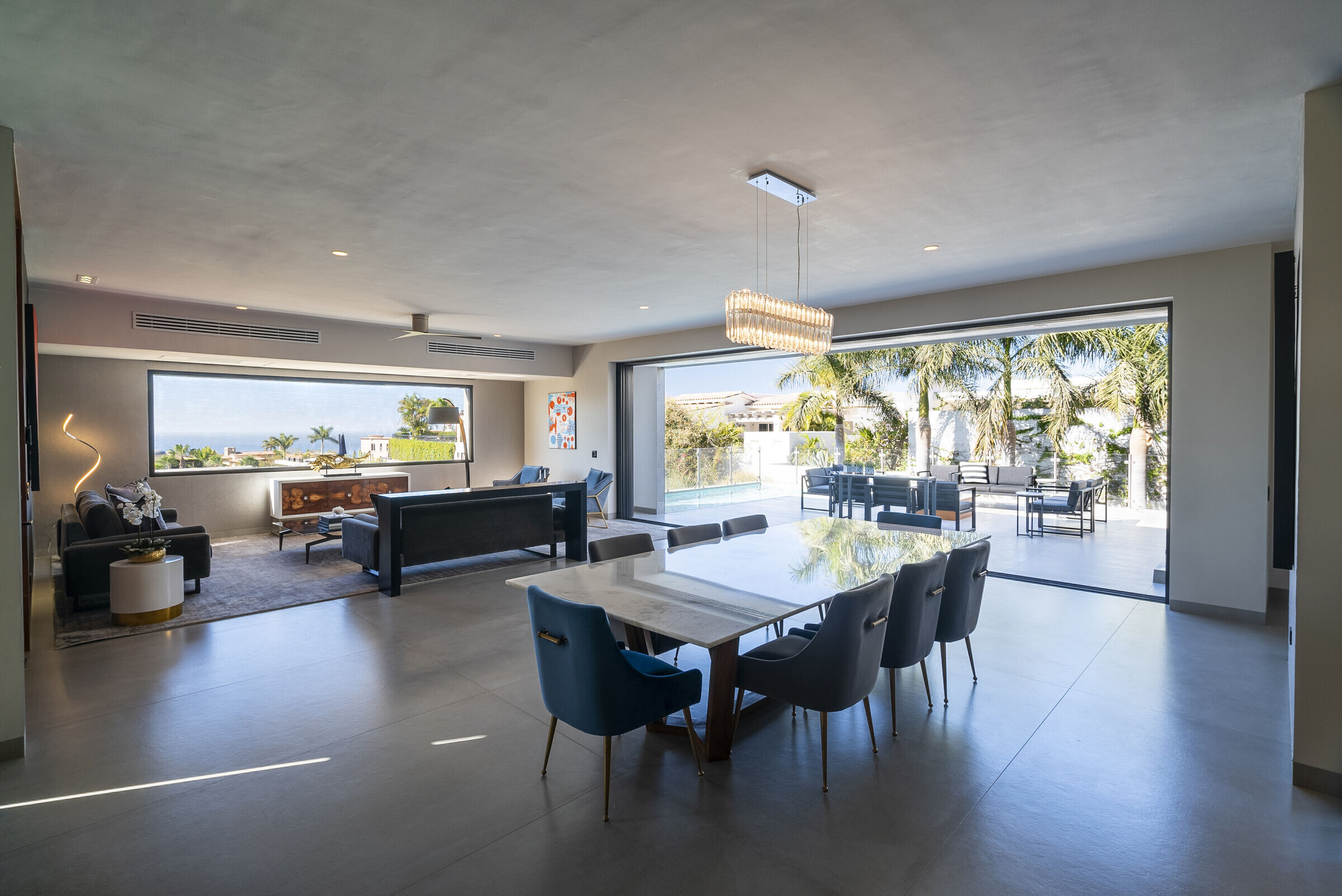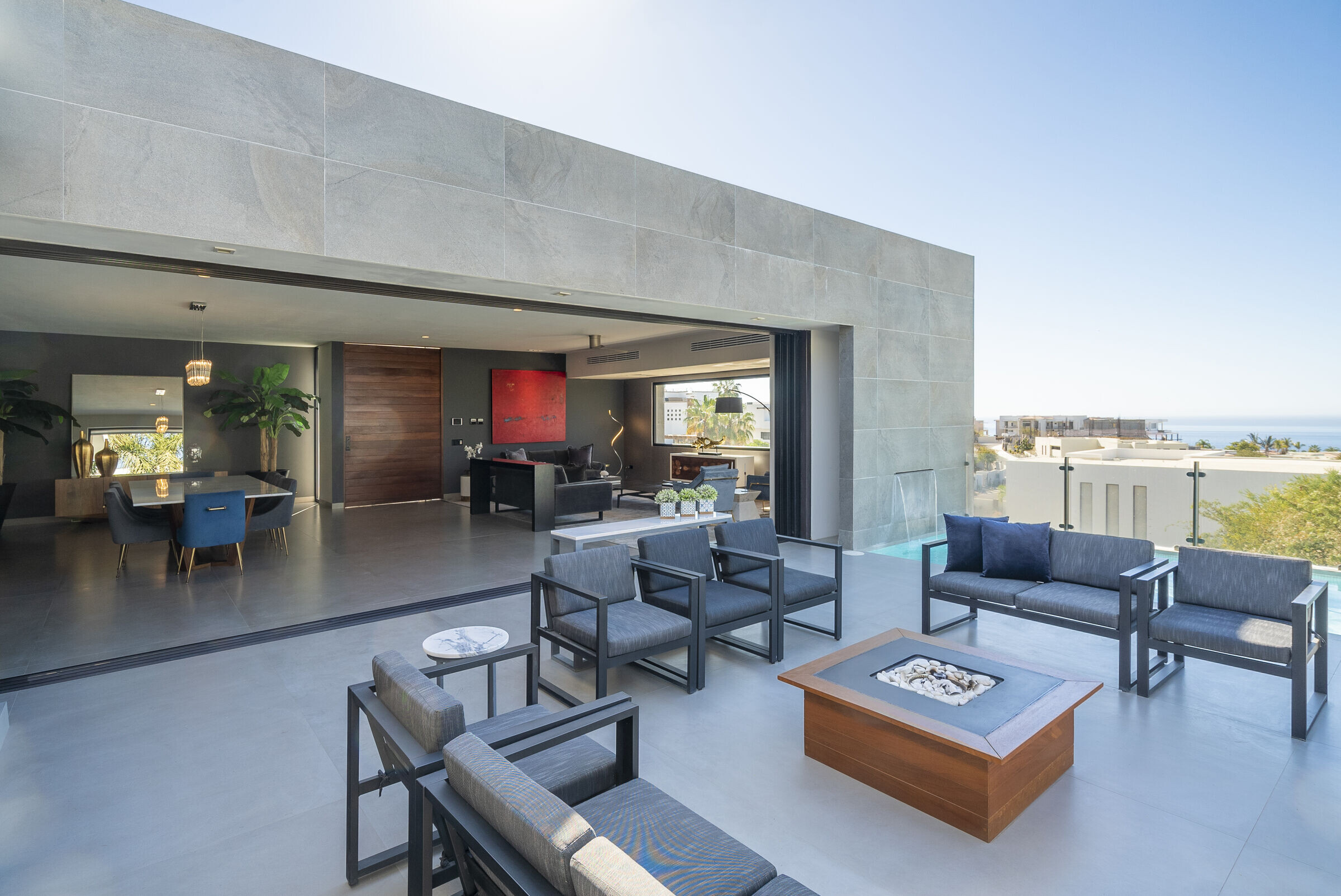 From the street, an access ramp takes us to the ground floor, reaching the garage, and all the private areas of the house, where the rooms enjoy a linear garden.