The project consists of the reform and expansion of a single-family home on the beach.
It is an isolated two-story house. Originally, the house was completely on the first floor, while the ground floor was open and airy. The project consists of closing the ground floor, incorporating it into the house. The most public spaces of the house are distributed on this ground floor, overlooking the pool and the garden, while the first floor is used for bedrooms and private areas.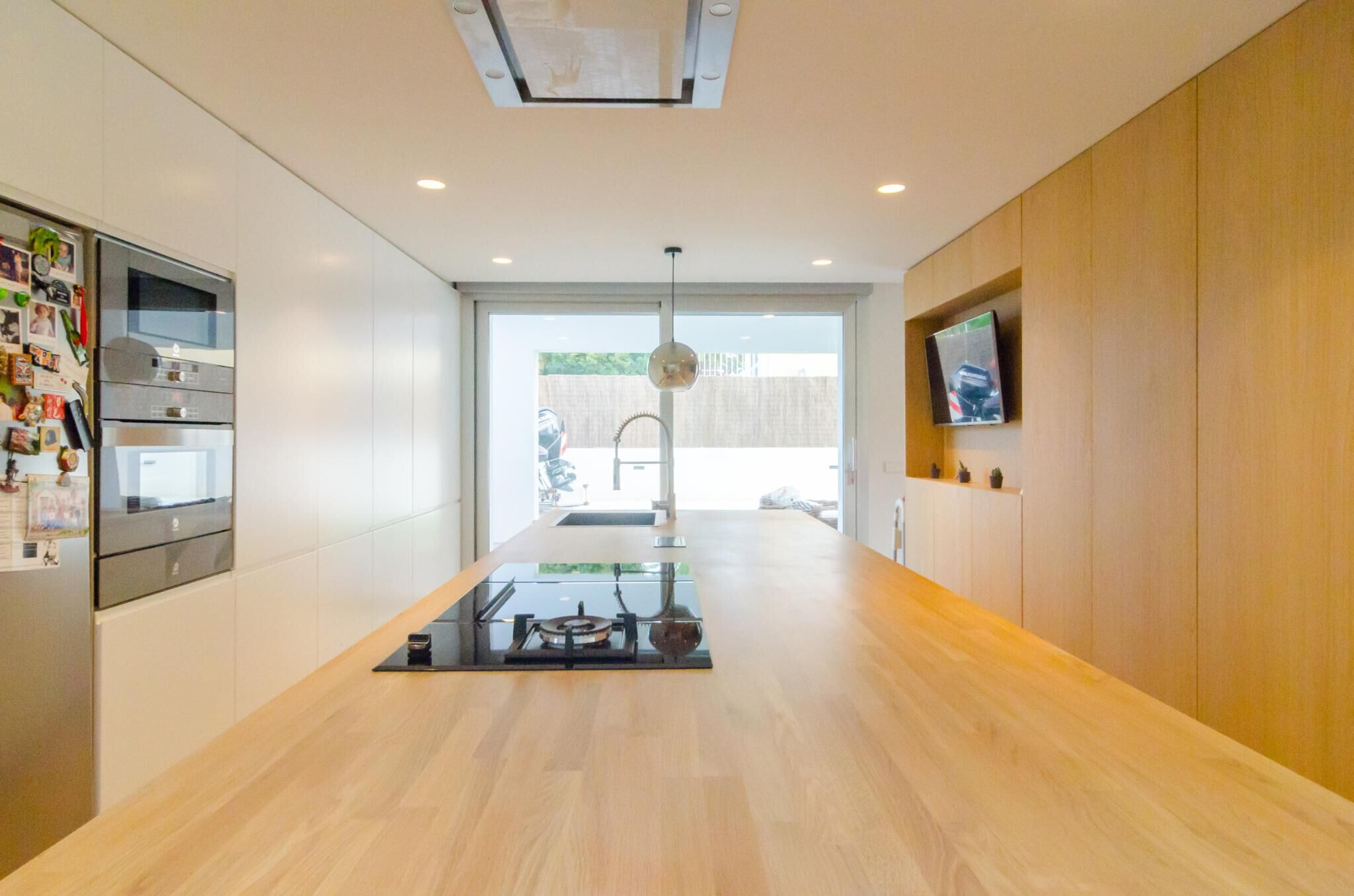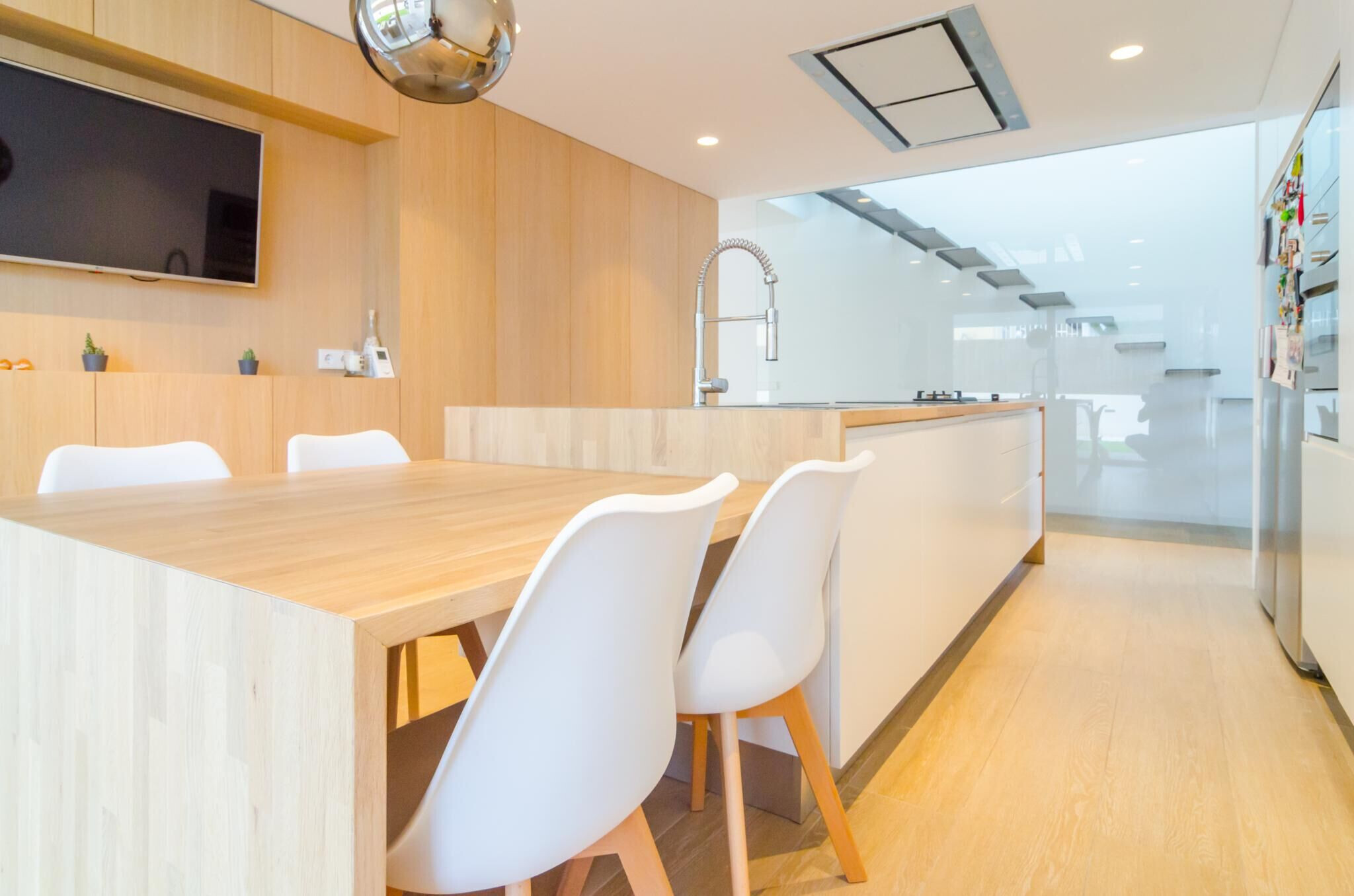 The ground floor is presented as an open and fluid space, organized through an storage unit that serves the kitchen and living room, achieving great luminosity and a feeling of spaciousness. The lightweight staircase with cast iron rungs contributes to enhancing this feeling. The wooden finishes of the flooring, the kitchen and the storage unit in contrast to the white walls give the home warmth.
Externally, the facades have been showcased with white mortar, highlighting the large glazed holes.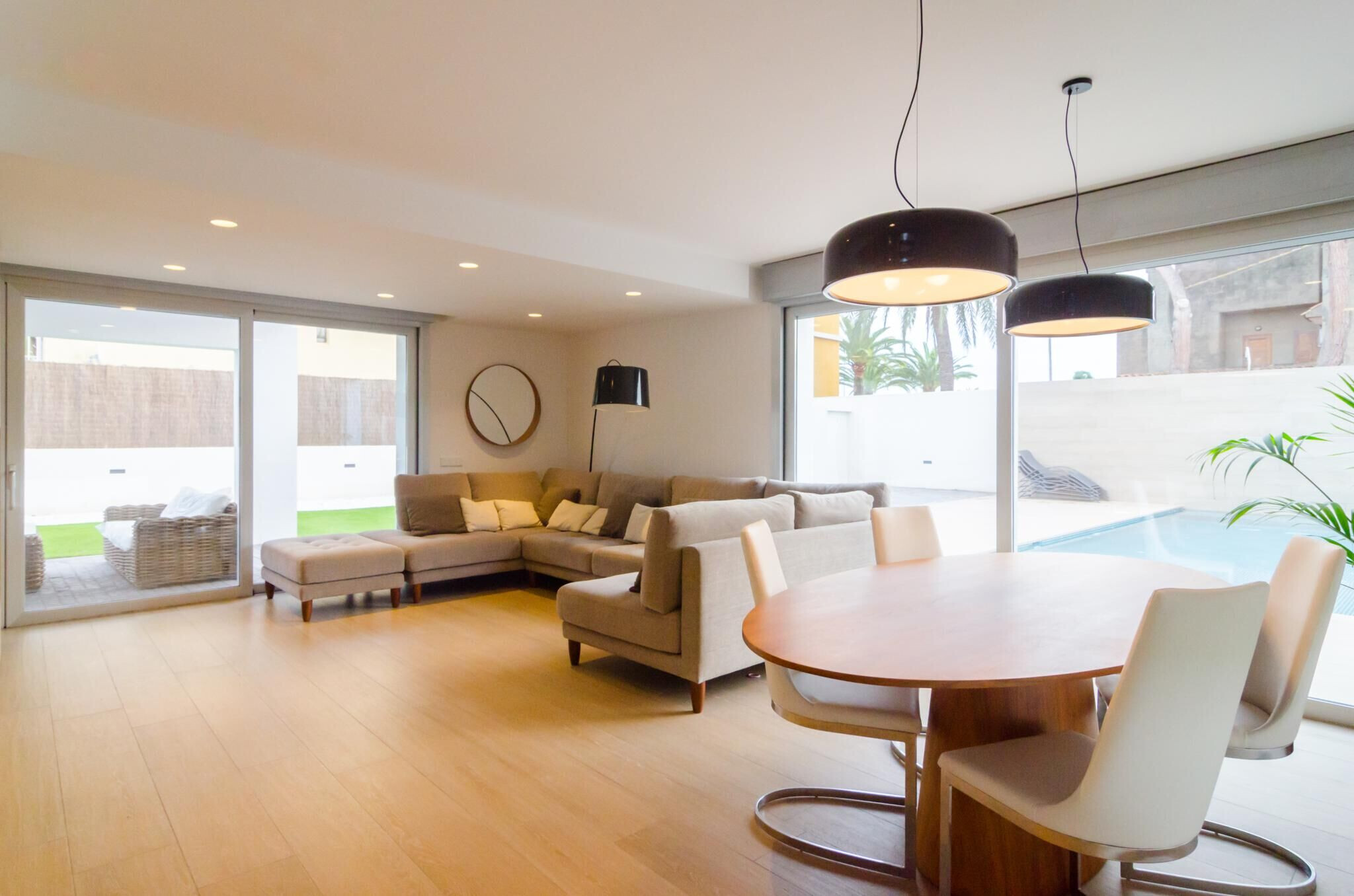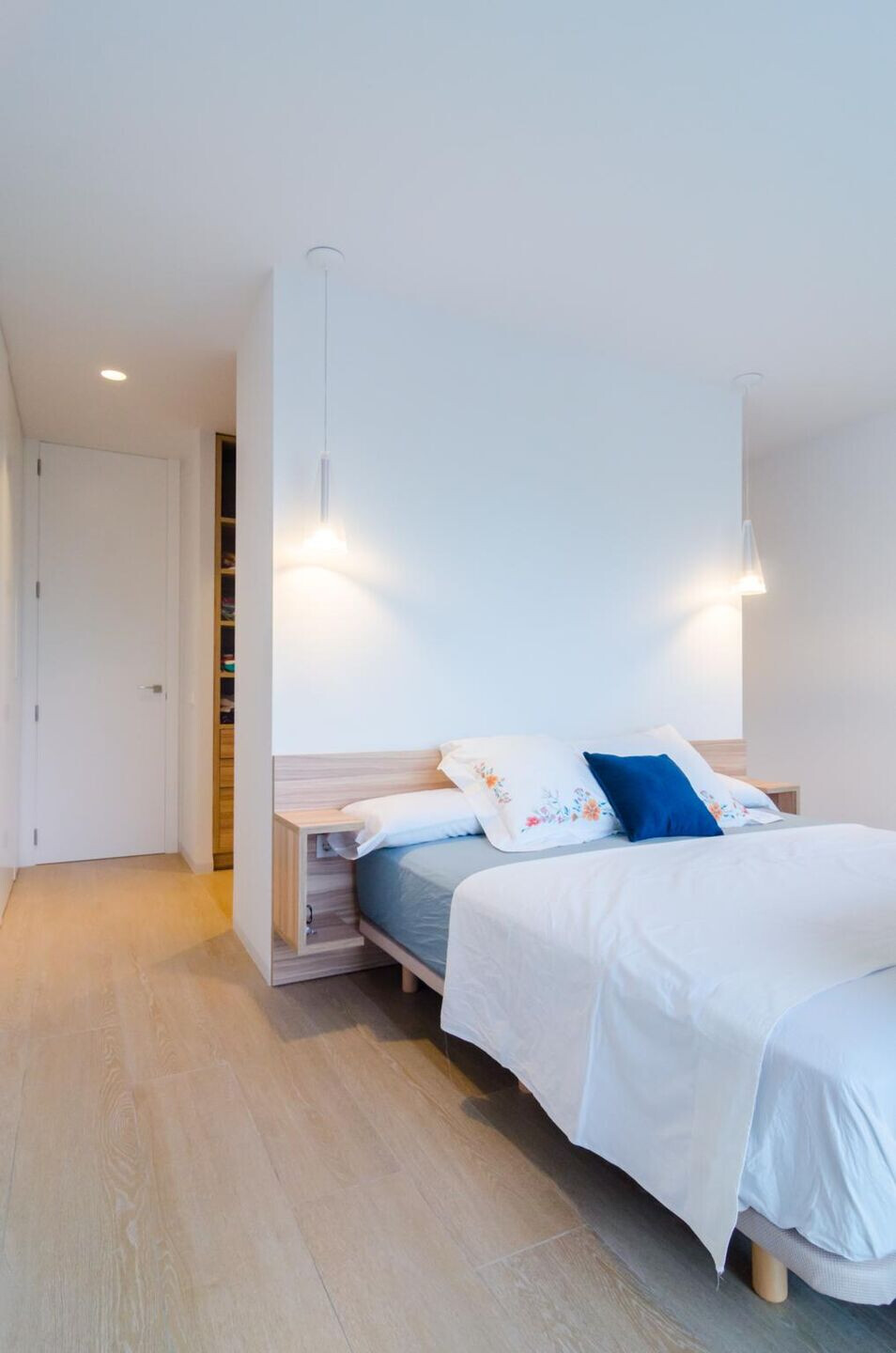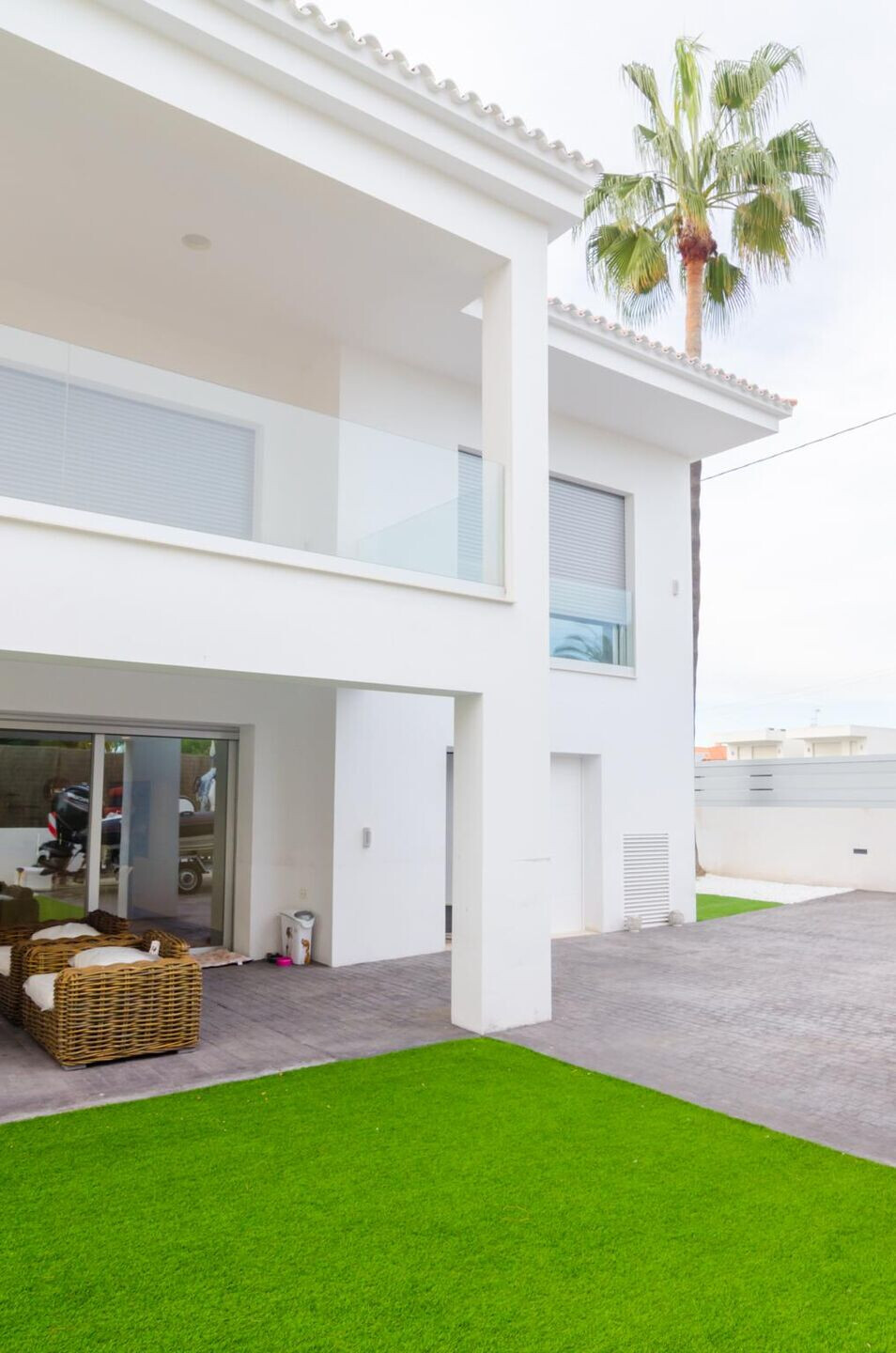 Material Used :
1. Facade cladding: White mortar
2. Flooring: Wooden floors
3. Doors: White lacquered MDF
4. Windows: Aluminum
5. Staircase with cast iron rungs