House VCS is a single-family house built in Modica, in the province of Ragusa, on a site of high landscape value characterized by a constant link with the rock on which the whole city is built. The house is built near a large valley, in a site distinguished by a slight slope that suddenly changes into a steep cliff.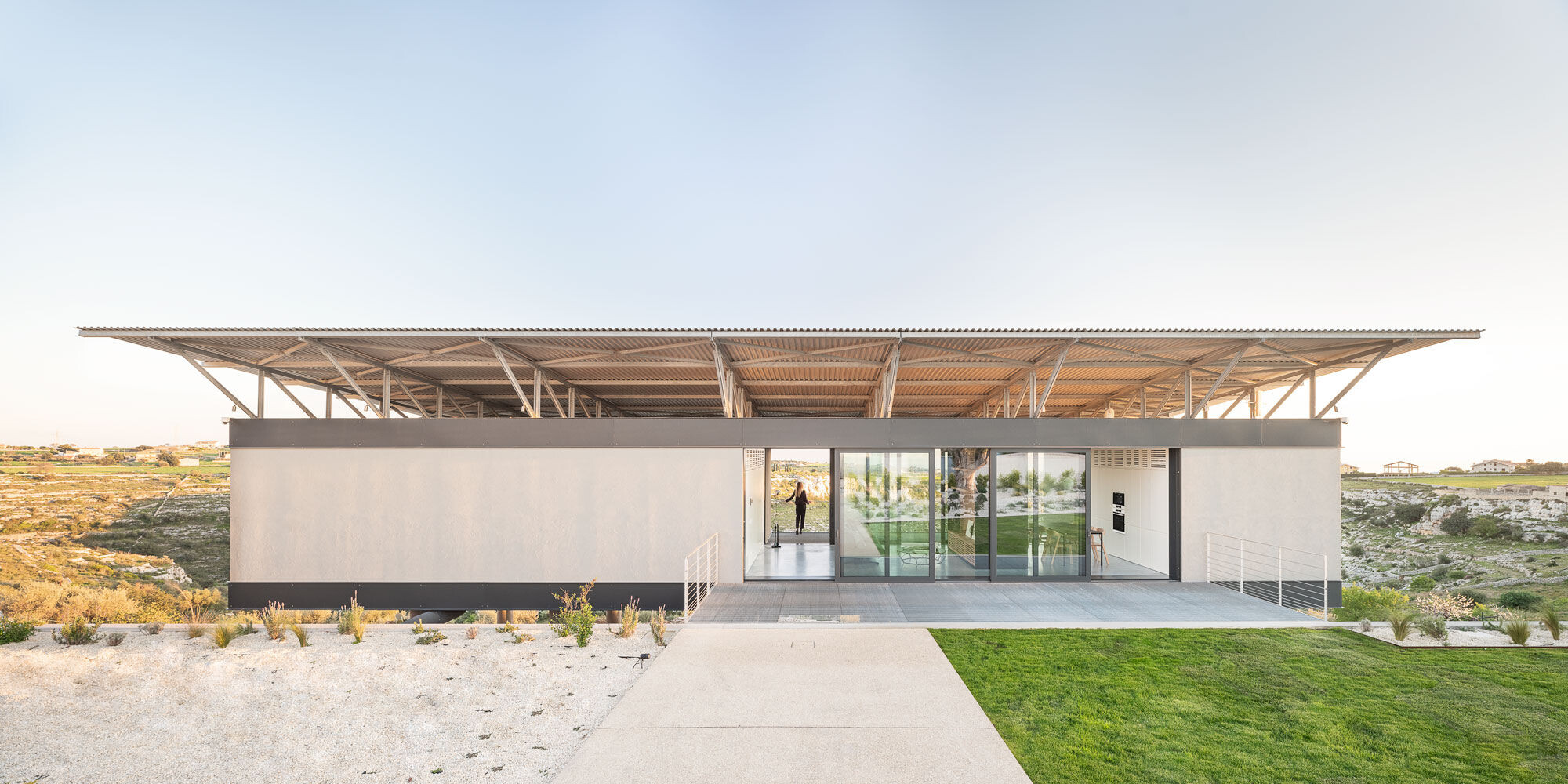 The project takes ispiration to the temporary rural architecture typical of the 1930s, made by raw material and built to enlarge the structures related to the local agricultural activities.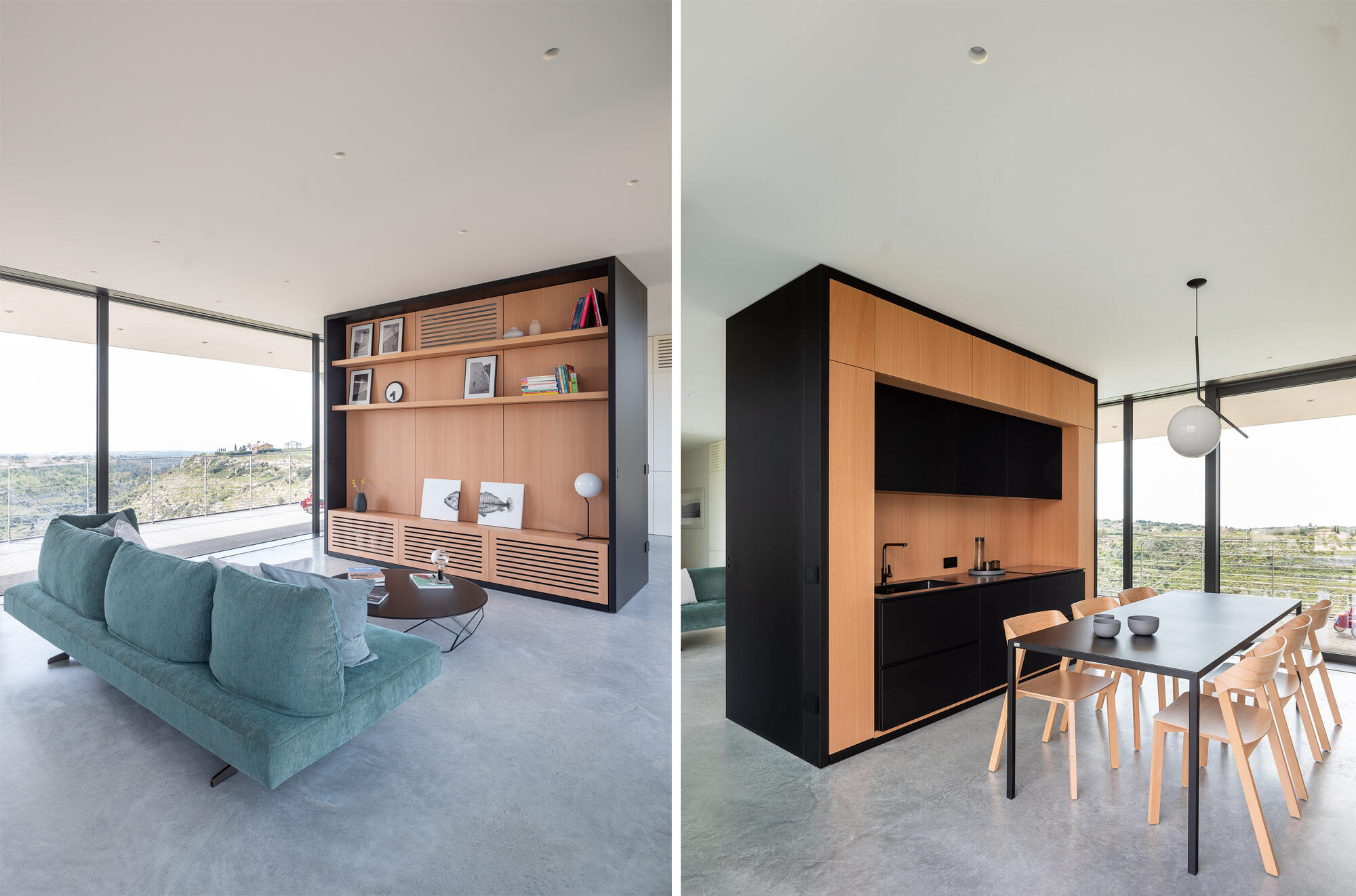 These architectures are composed of thin metal profiles that support large trusses and sheet metal roof, structures that both for their lightness and their transparency, do not weigh on the surrounding landscape. Lightness and transparency have become the basic principles of this project.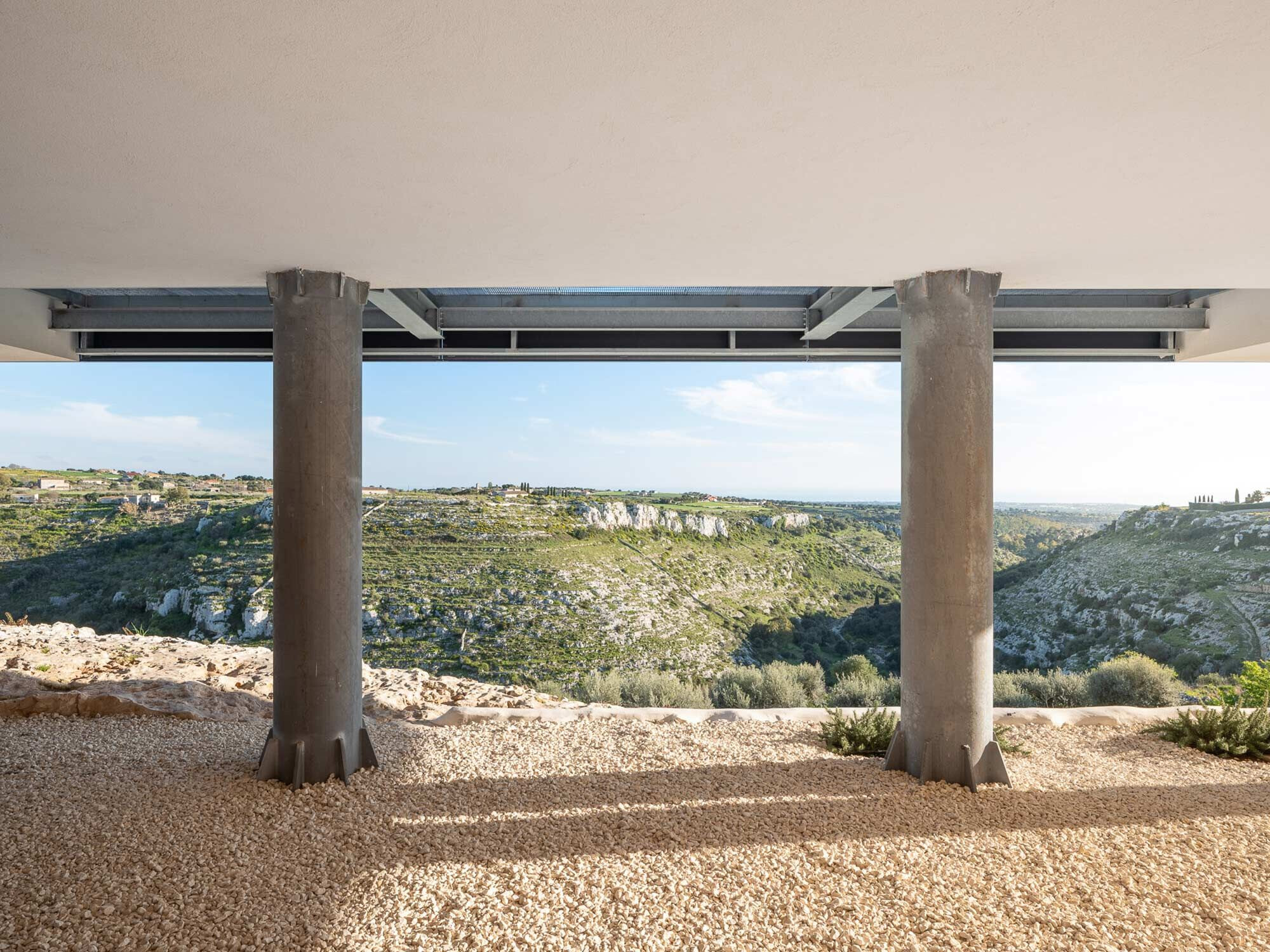 A retaining wall accentuates the cusp of the cliff and the building, built with a steel structure supported by 12 pillars, rises to the same level, making the VCS house a "suspended" house overlooking the valley.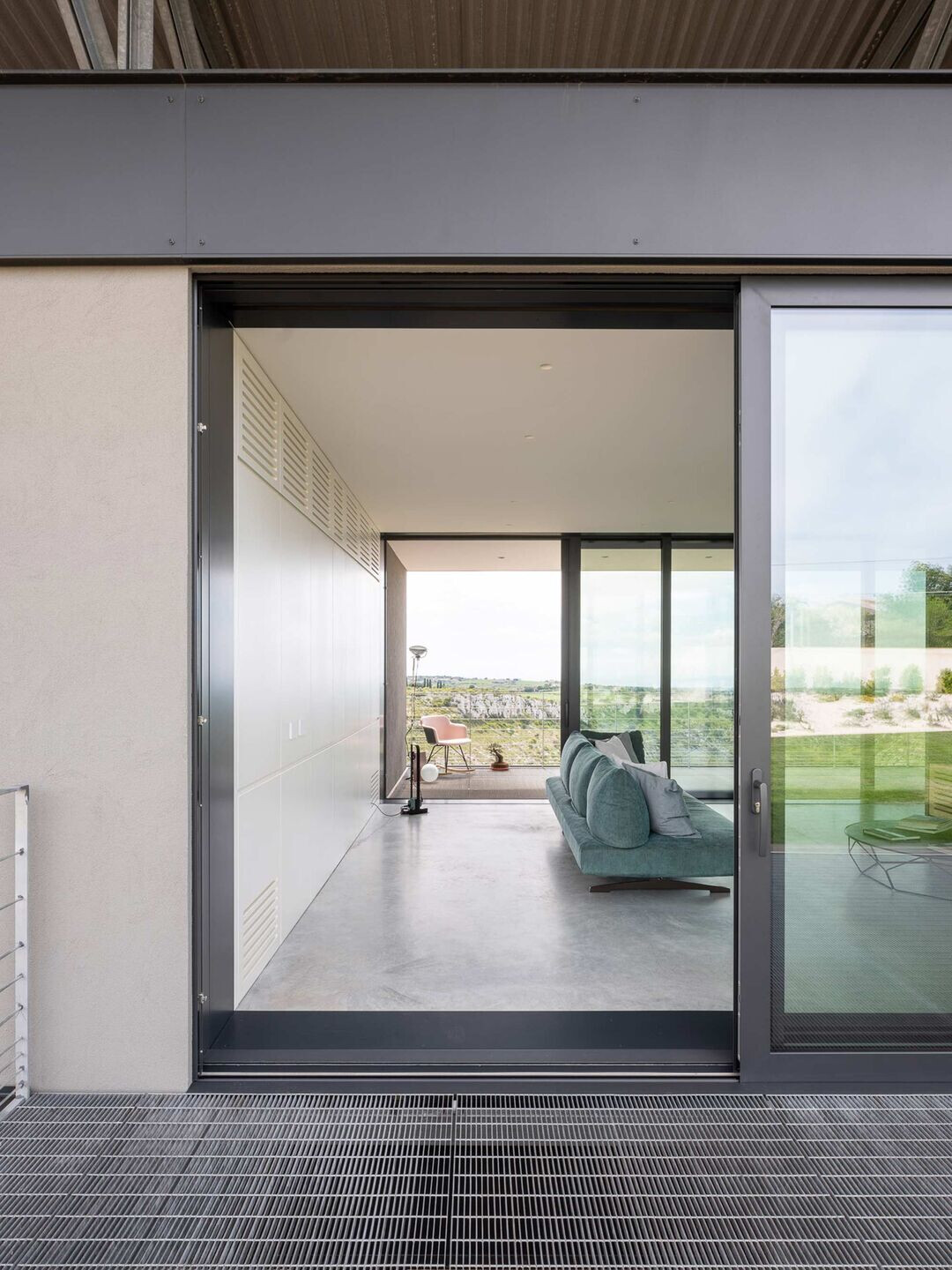 Access to the house is via an orsogrill walkway that also extends to the opposite side, giving those who stop on the grill the feeling of floating in the void. From the architectural composition point of view, the house can be simplified into two horizontal and parallel platforms that pack functional volumes. Two large opposite windows allow a view of the valley through the building which however does not lose its materiality.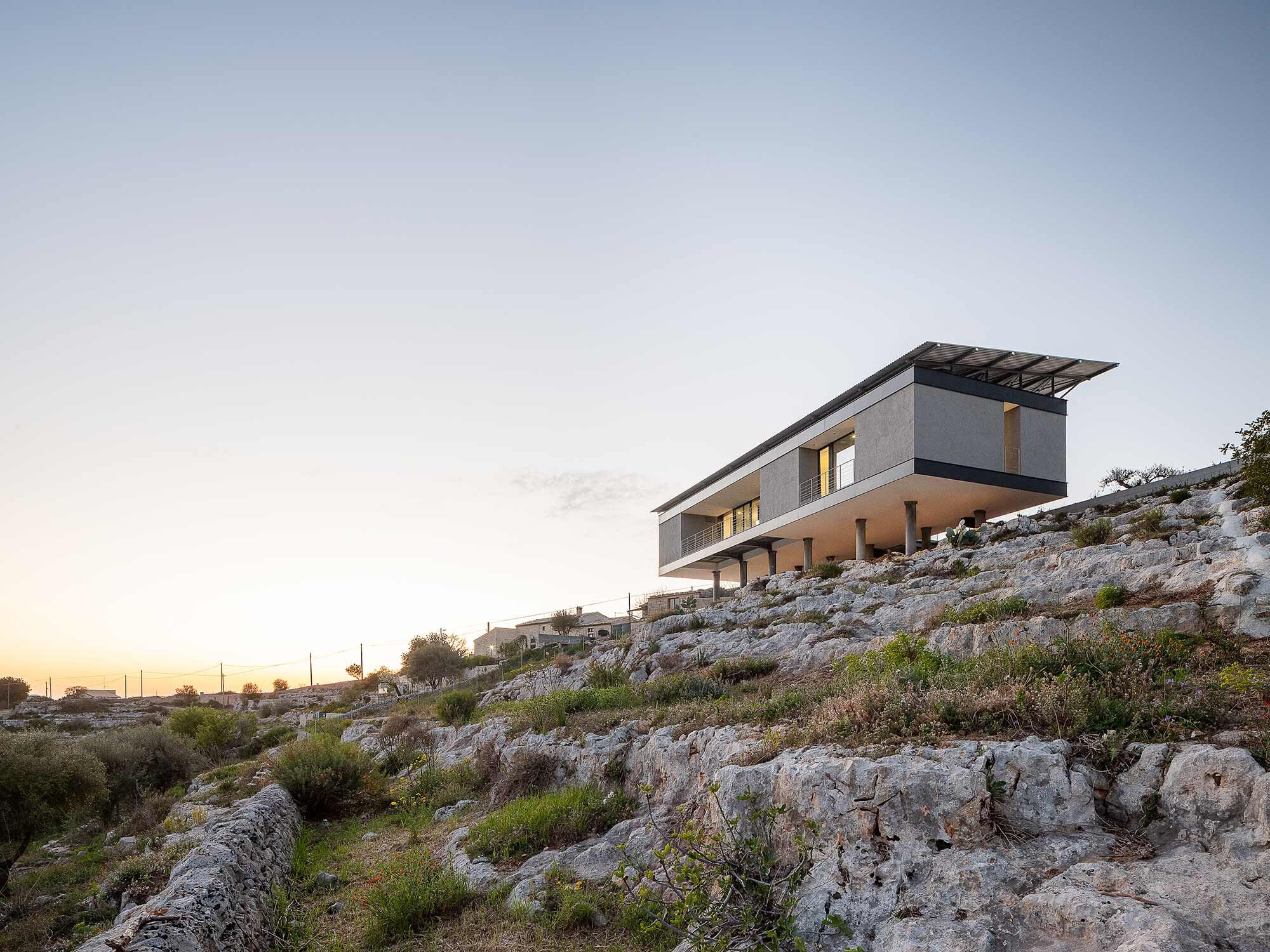 The long sides facing north and south allow an optimal sunlight in summer and winter and the iron trusses support the corrugated metal sheet roof where the photovoltaic panels are installed.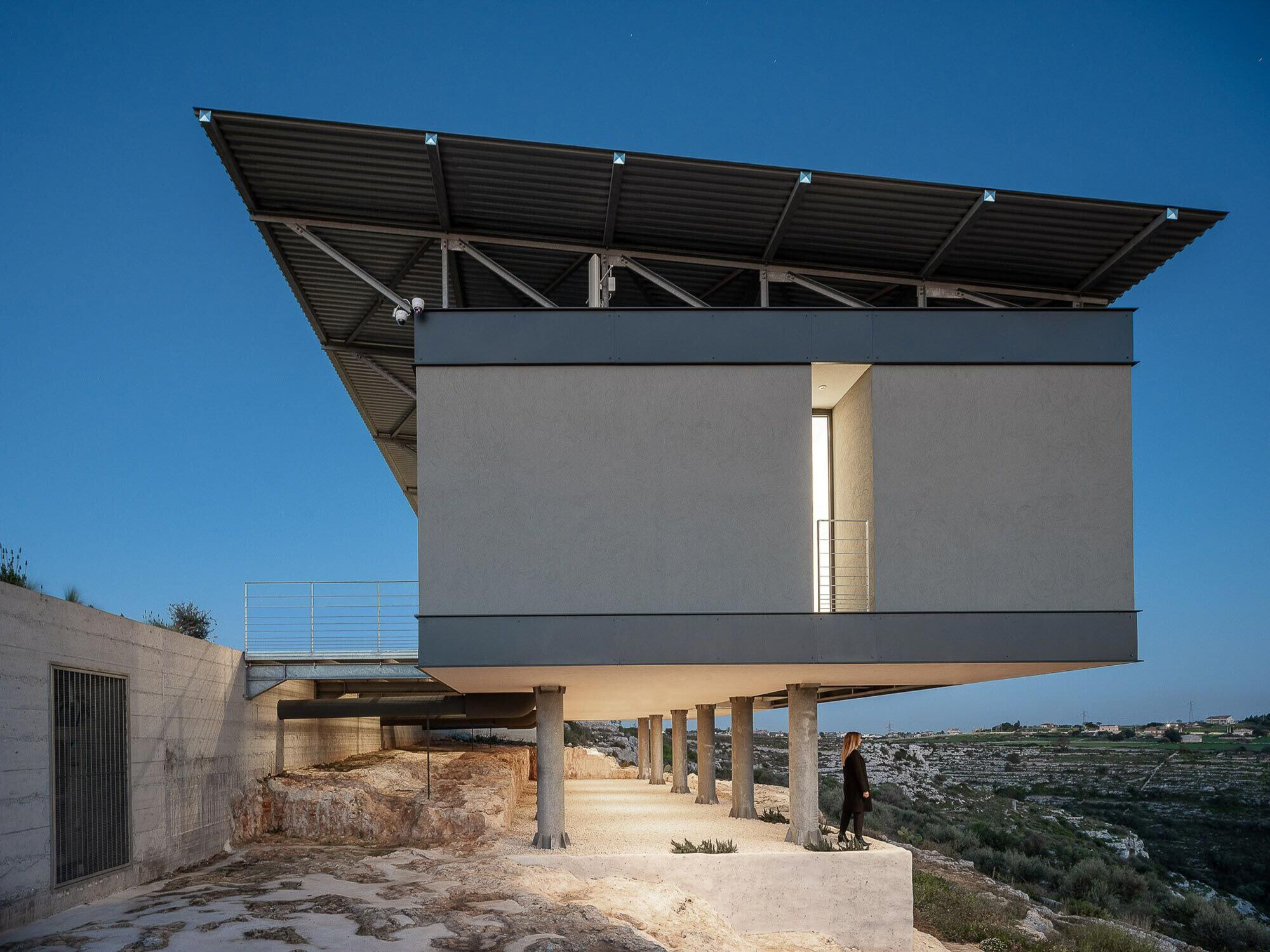 An accurate thermo-technical engineering study made it possible to classify the building as NZEB, making it an architecture that respects the landscape also about atmospheric emissions.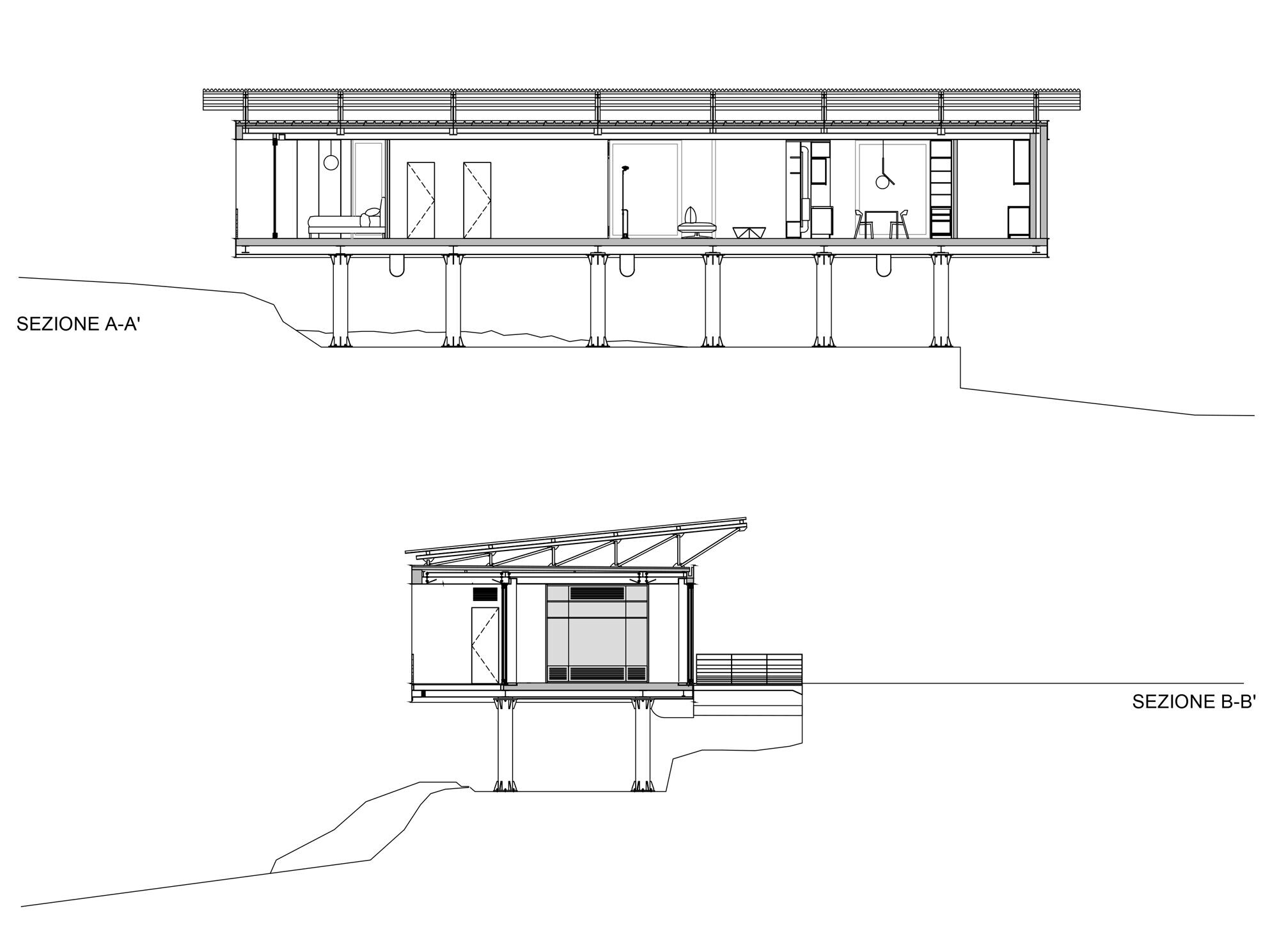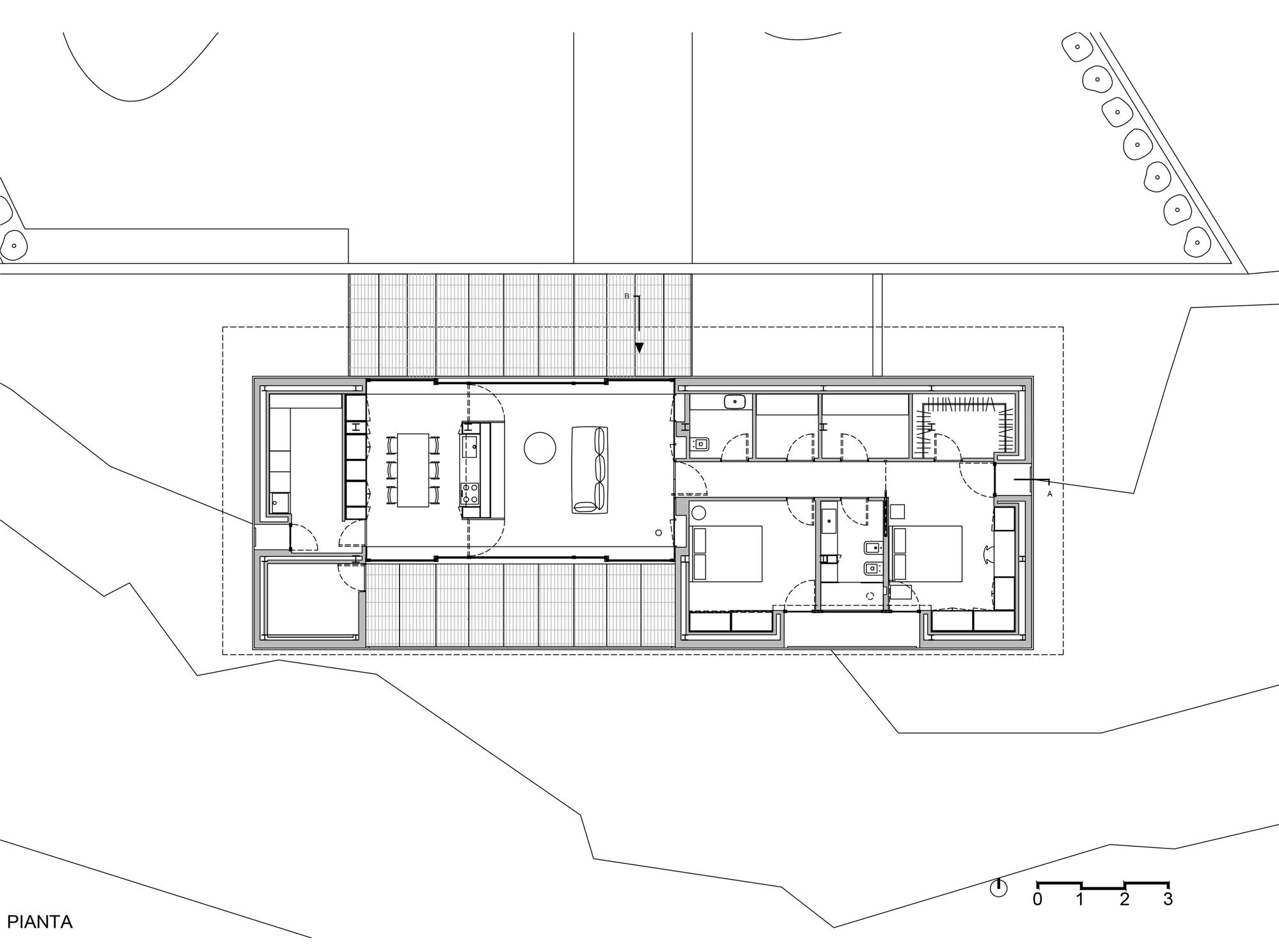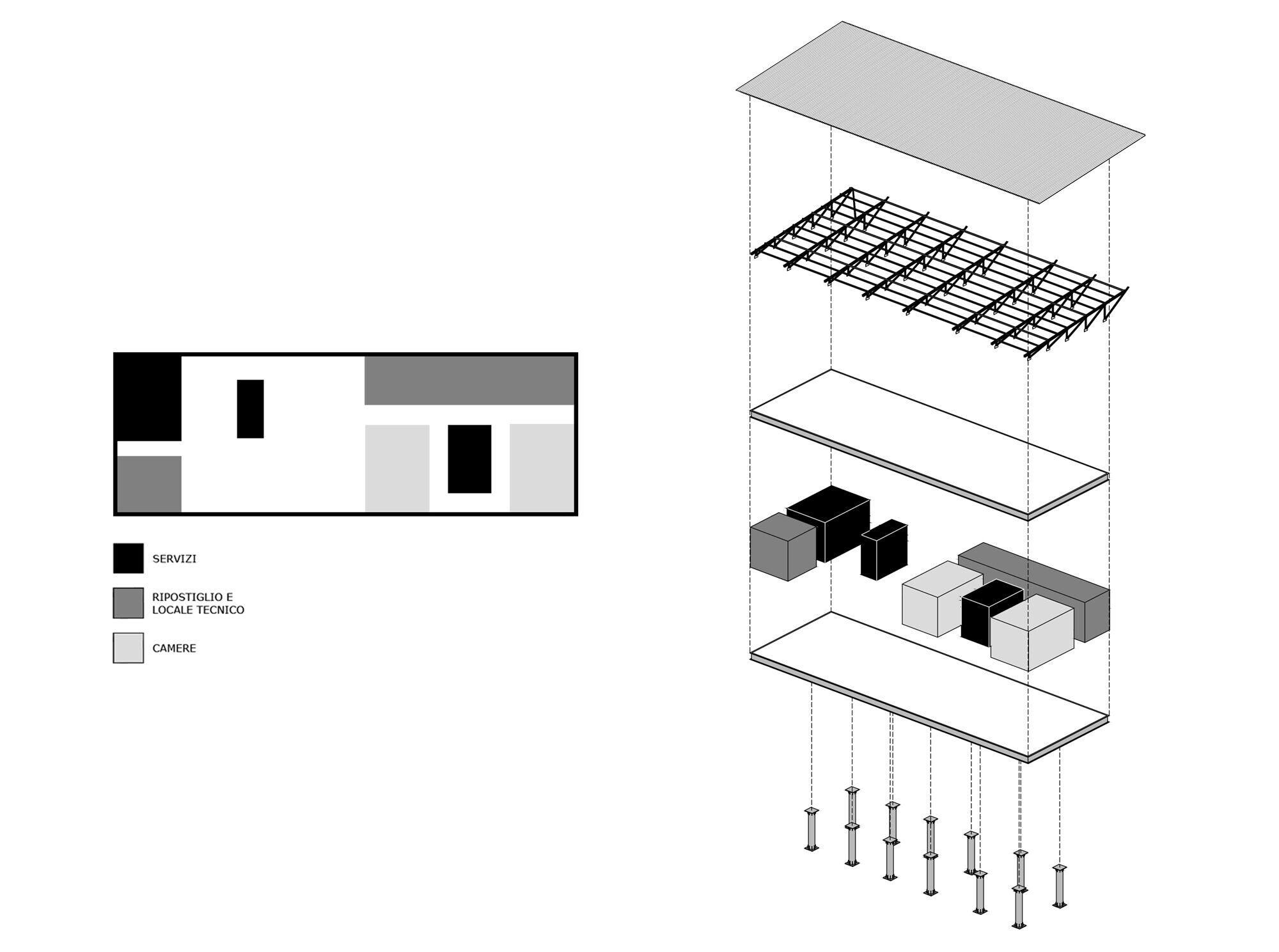 Material Used:
1. VMC system Zehnder
2. Air conditioning system Daikin
3. Doors: Eclisse
Barausse
4. Windows: Alsistem
5. Sanitary: Catalano
6. Taps and fittings Fantini
7. Interior lighting: Flos
8. Interior furniture: Kitchen Table ZALF Kitchen Chair TON
Bedroom Armchair INFINITI Living Sofa DESIREE
Living Table BONALDO