Two new buildings with a total length of 42.52 m are facing an open comunity courtyard with green and playground on the rectangular plot along the Schleizer Straße in Berlin.
The street house is planned with 4 floors. On the ground floor there are a cluster apartment as assisted living and on the upper floors apartments with different sizes. The garden house has 3 floors and a step back roof floor only for apartments.
A total of 42 rental apartments with 1 to 5 rooms were designed. Access to all apartments is barrier-free. Twenty of them are barrier-free and nine apartments of them additional are wheelchair accessible.
The two buildings are built as an hybrid construction of concrete and wood to be net zero emission buildings. The main supporting structure of the ceilings, walls and columns are made from concrete, bricks and precast concrete elements. The outer facades are made of prefabricated wooden frame elements covered with wooden planking. The window elements are made with wooden frame, three layer glazing, with external sun protection and railing.
The two buildings operate climate-positive through the use of biogas for heat and power including use of solar energy from the photovoltaic systems on the roofs.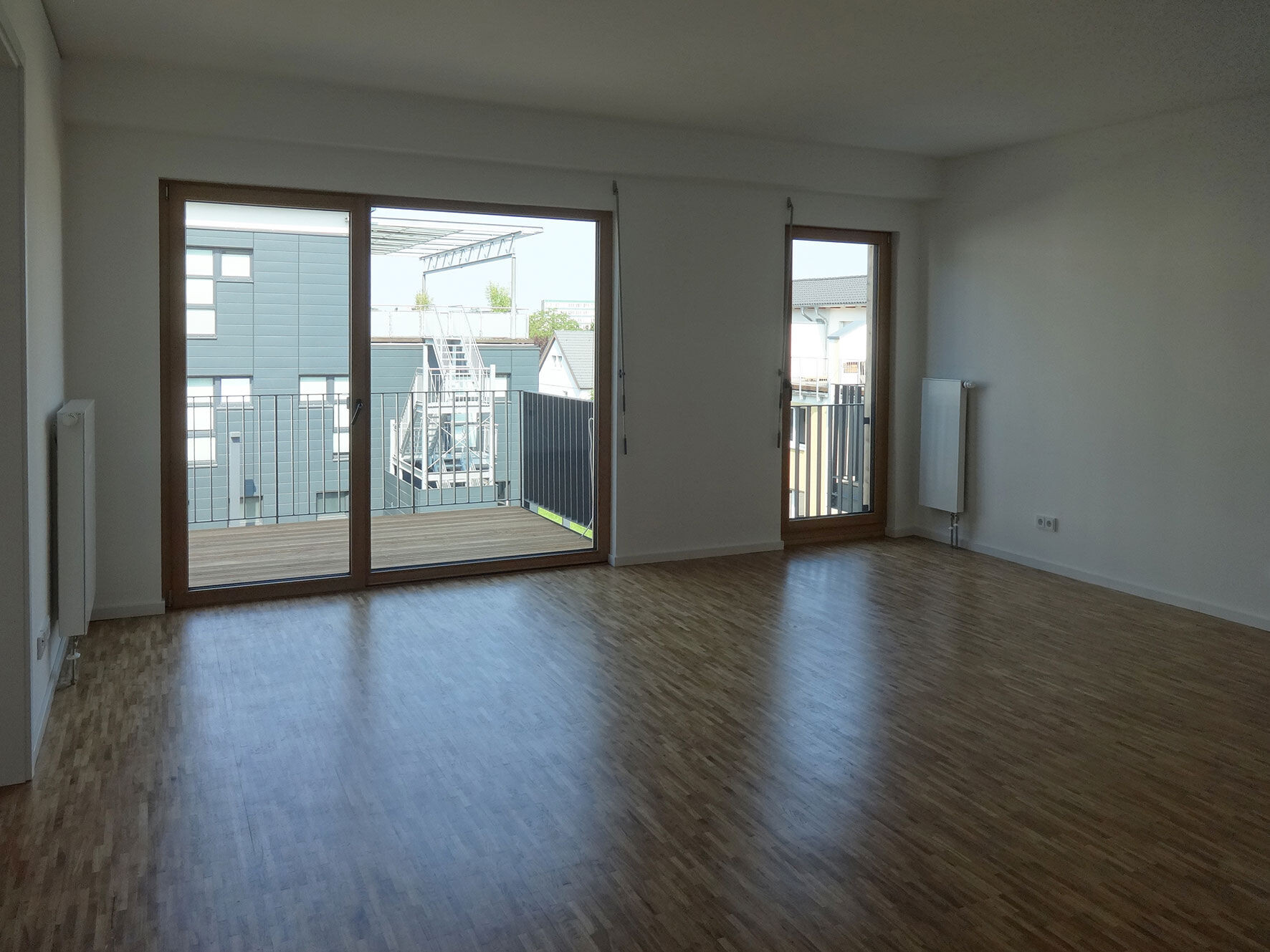 Client: KlimaGut Immobilien Projektgesellschaft Schleizer Straße GmbH
Structural engineering: Ingenieurbüro Marzahn & Rentzsch
MEP: Planungsbüro Dernbach GmbH
Fire protection: IABU-Prenzel & Partner GmbH
Energy consultant Caala GmbH
Certification: TÜV Nord – Netto-Nullemissionsgebäude
Award: KlimaSchutzPartnern Berlin 2021