Challenge:
A raw commercial space with some previous utilities. The owners needed 1.5 times the square footage for a new restaurant, bar, and bottle shop with rear kitchen, storage, office, coolers, utilities, and side bathrooms. A front and rear entry was needed and attention to circulation patterns and diffused afternoon daylight.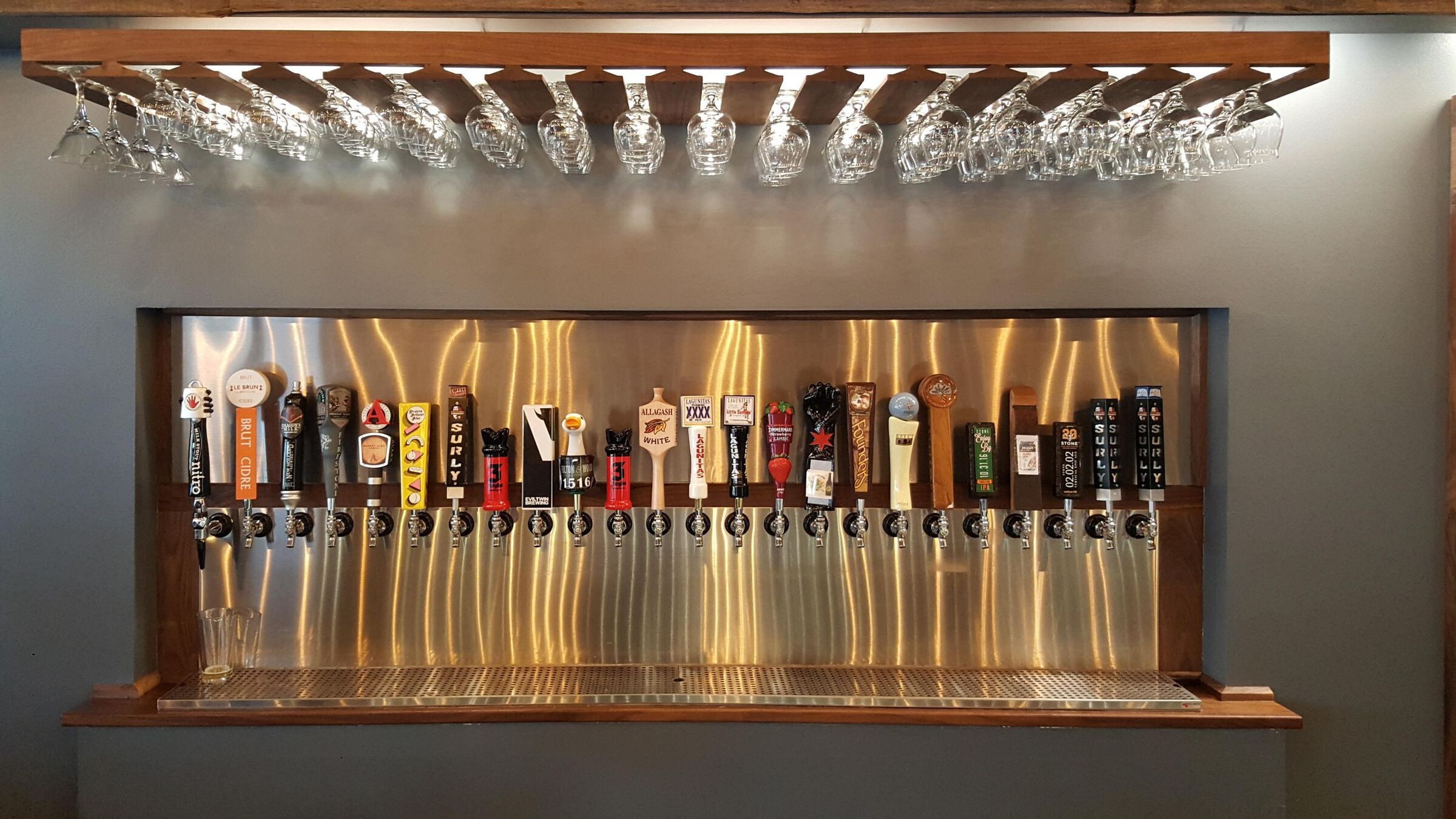 Outcome:
A combined space with generous light and soaring ceilings. The new space was laid out efficiently with an open bar and eating areas. An adjacent bottle shop, and kitchen/storage/bathrooms are on the perimeter. A simple material palette of reclaimed barn wood and quartz stone pair w/ the clean L-shaped elements that dictate seating. Lastly, vintage pendants(led) pop against a blacked-out ceiling.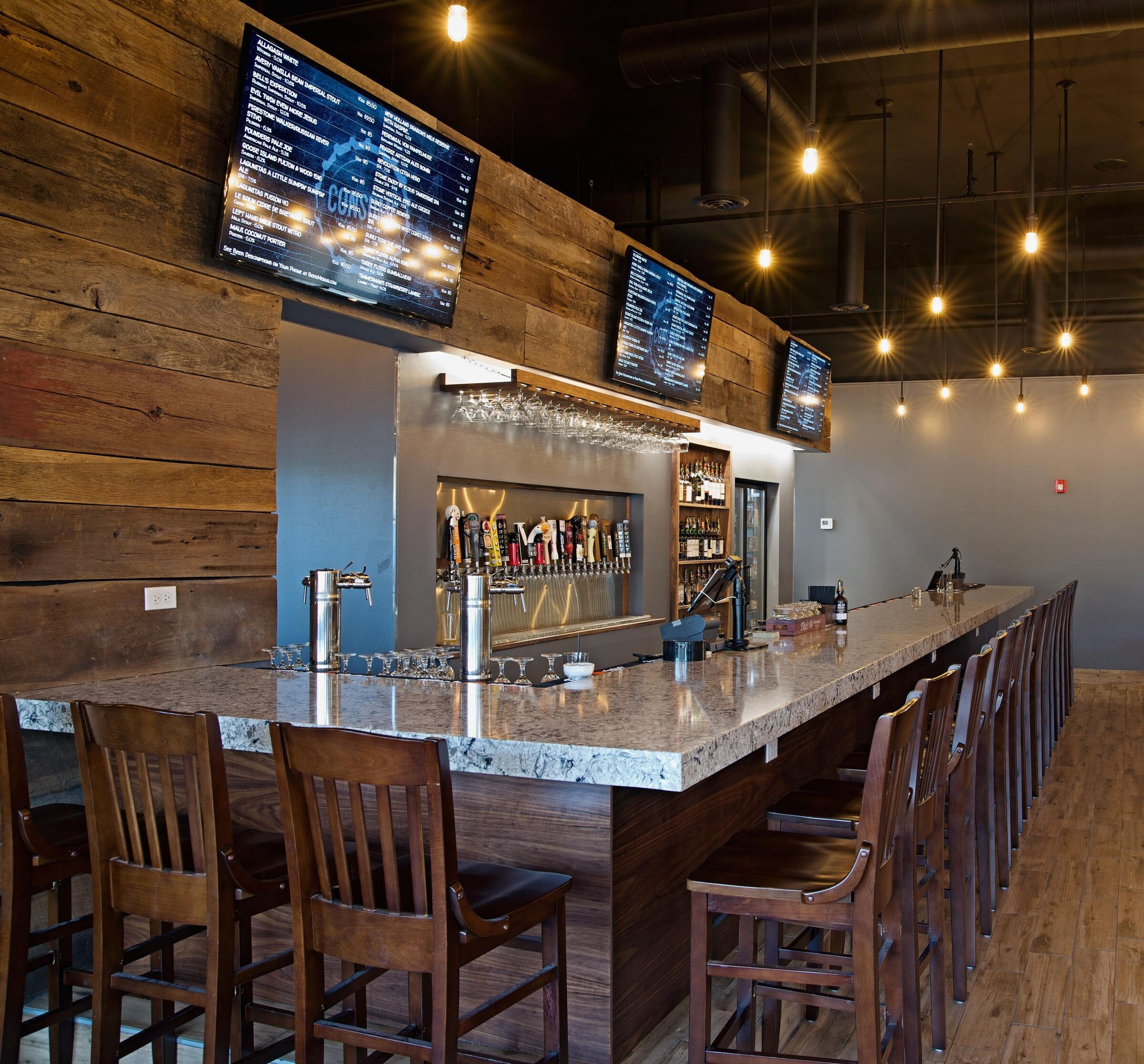 Challenges:
The logistics of the ceiling were a challenge, considering existing insulation, conduit, hvac, lighting, sprinklers, etc. We minimized as much as possible, concealing & rerouting items. In the end, a matte black backdrop allows the pendants to create subtle plane of light.
There were also many obstacles to overcome in the kitchen/utility area; ie, large exhaust hood & appliances, water heater, electric panel, village & county inspections, etc. In the end, we solved all logistic hurdles.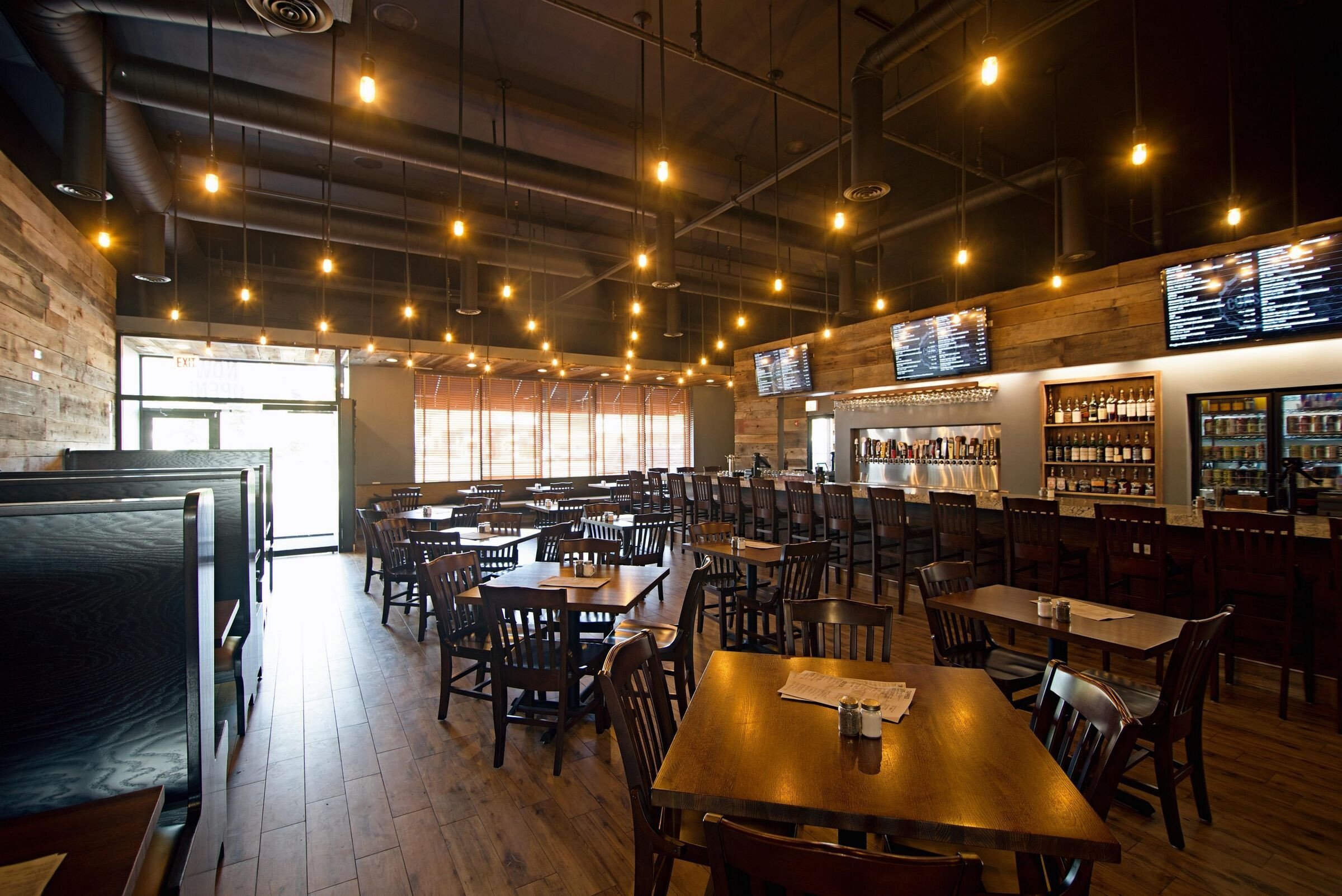 Sustainability:
This projects' main feature are reclaimed barn planks from Indiana. We also incorporated low voc paints & LED lighting for reveals. The appliances are also Energy Star rated. Lastly the counters for the bar & bathrooms are quartz, which will last longer than most any other product.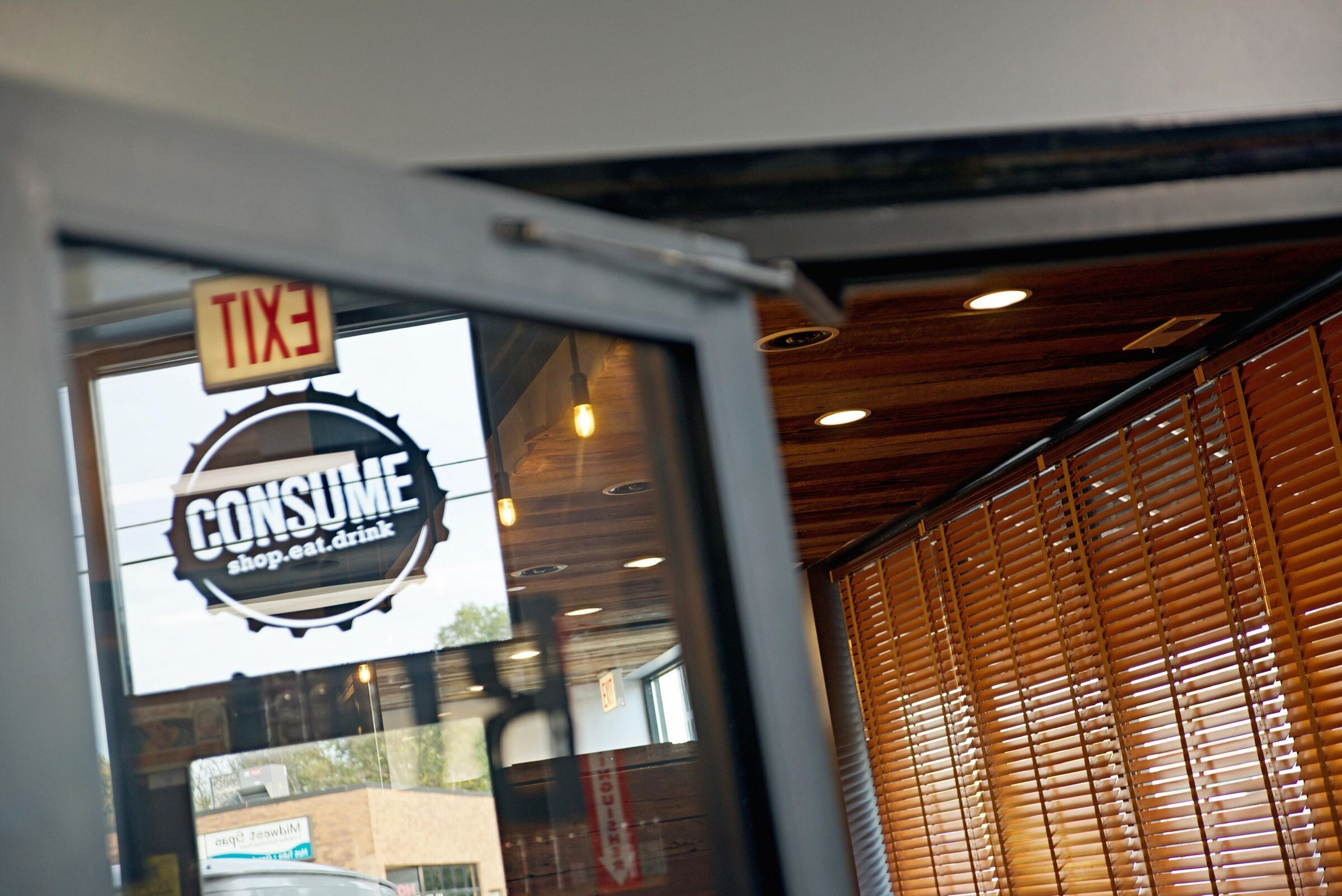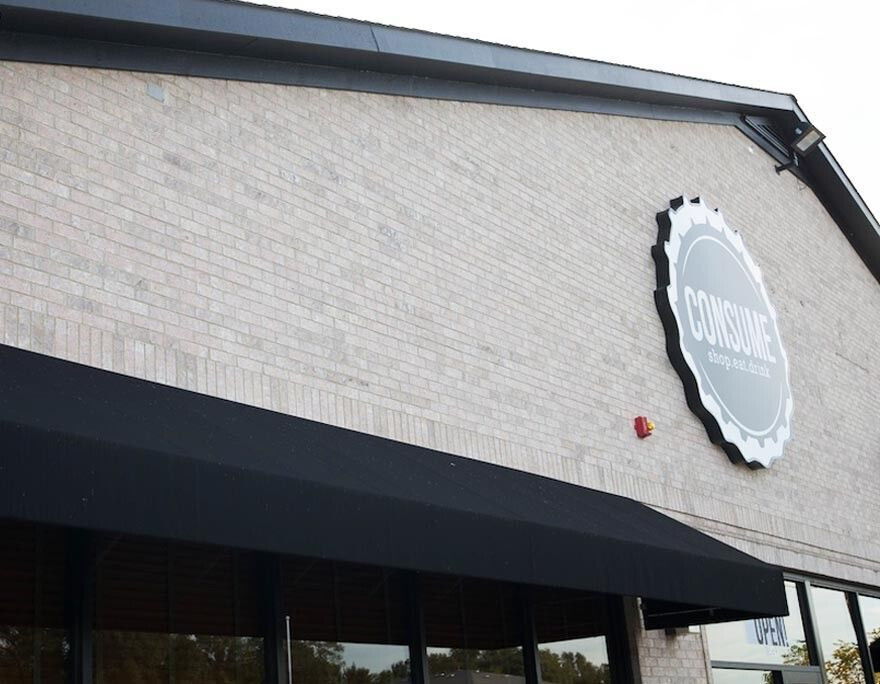 Material Used:
1. Reclaimed Barn Wood Sheathing
2. LED Lighting(Strips & Bulbs)
3. Quartz Counter/Bar Tops & Bathroom Vanities
4. High-Efficiency Coolers/Appliances
5. New Sprinkler & Hvac Systems
6. Energy Star Appliances