'De Zotte Morgen', a student accommodation with 102 rooms, is located next to the campus of Thomas More Hogeschool and KU Leuven in Geel. The site is located on Larumseweg, a street characterized by the many student rooms nestled in the proximity of the campus. De Zotte Morgen had to show itself in the streetscene as modern and fresh student housing.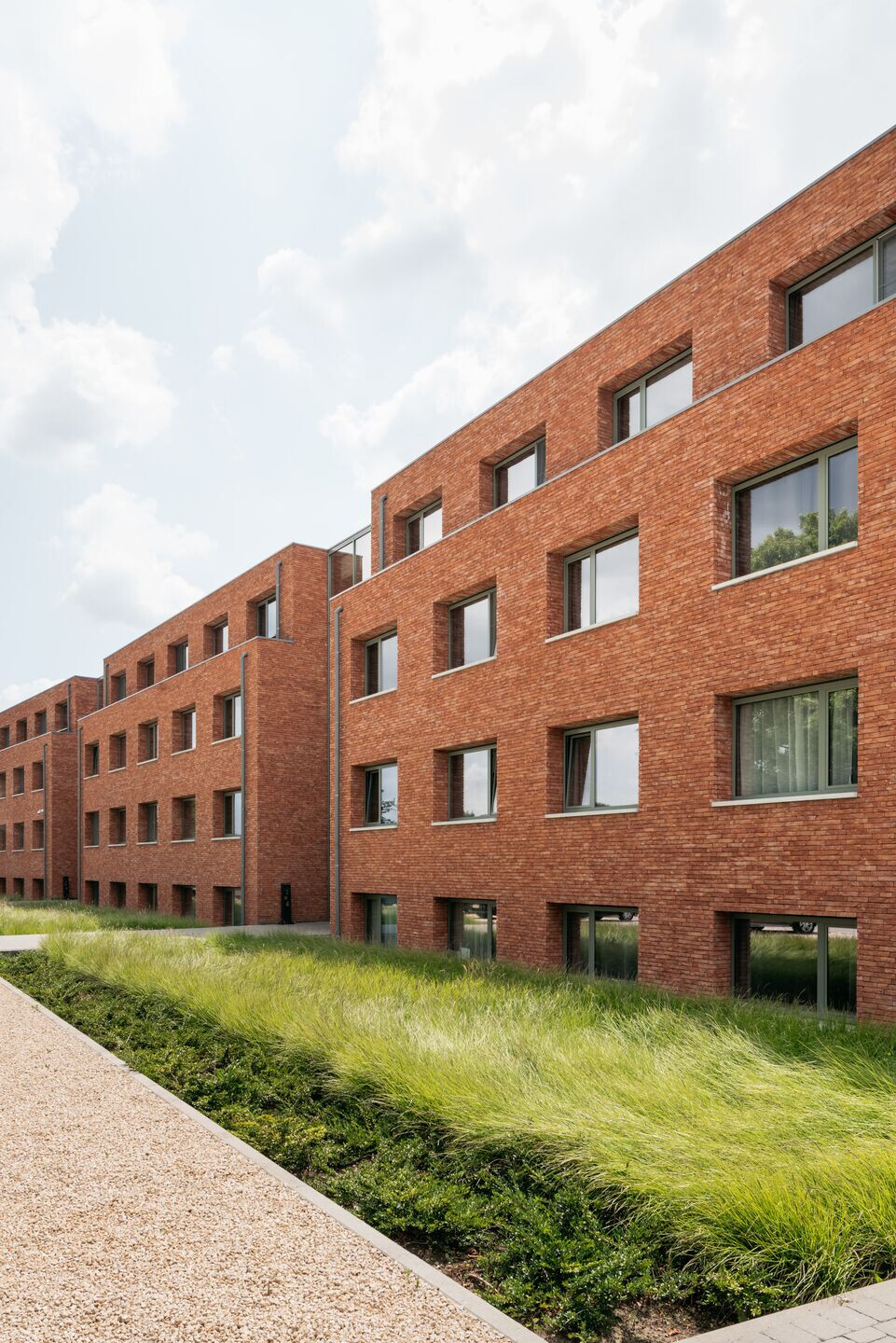 The project was designed as a circuit of three identical blocks separated by a completely open, transparent stairwell. One block consists of 4 floors, with the lower floor partially recessed and the upper floor partially withdrawn. Each floor is a cluster of 9 student rooms and a common space. The clustering of the rooms creates a pleasant, familiar atmosphere.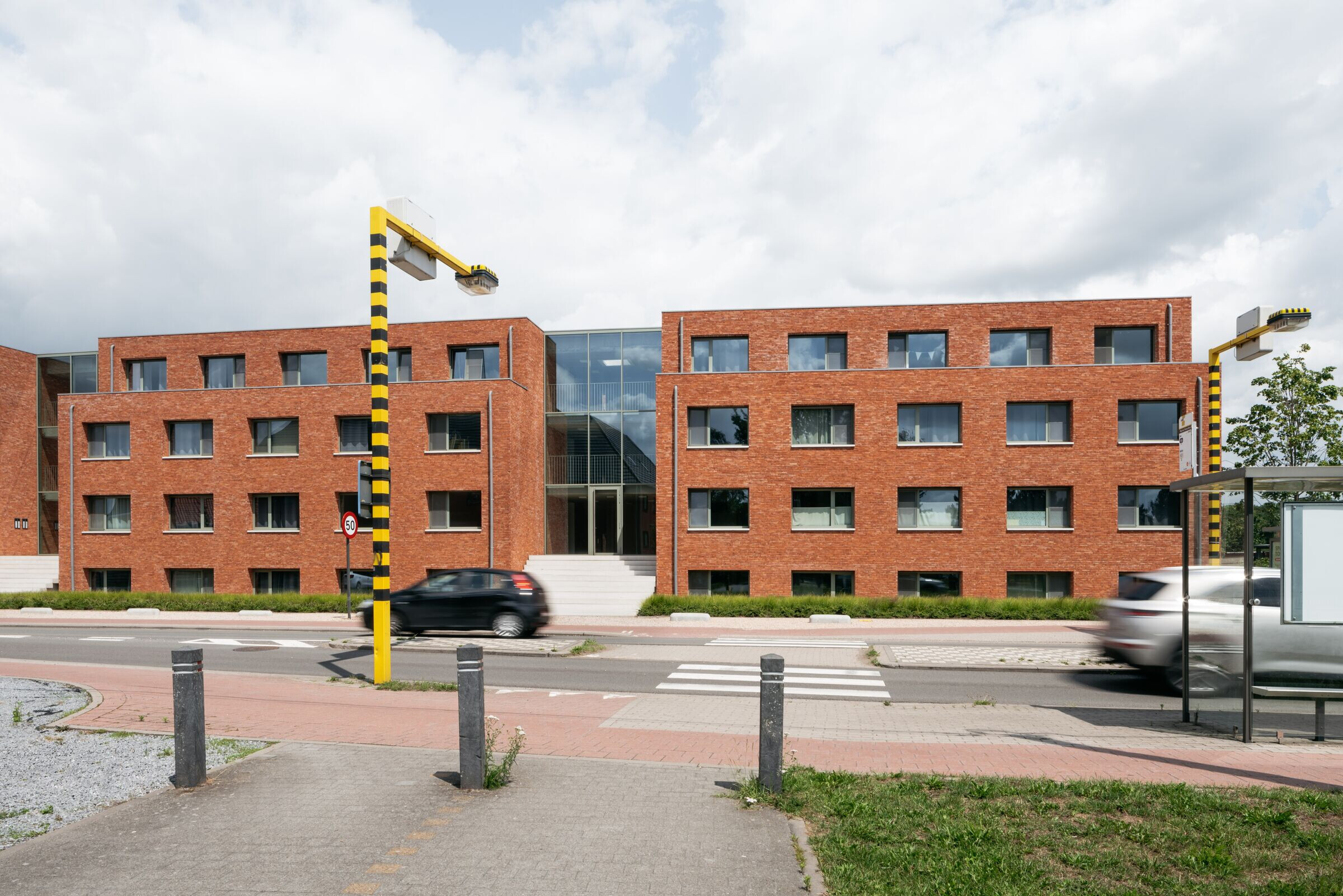 The facade design of the student housing is deliberately kept very uniform and sober. By choosing a light facade brick, the project creates a very fresh, yet static image. The withdrawal of the transparent stairwells gives De Zotte Morgen a scale reduction, allowing the project to integrate perfectly into its surroundings. When designing, attention was paid to the needs and wishes of the student. Thus, each room is equipped with its own sanitary block, sufficient closet space and open sleeping/working area. Sufficient parking facilities were also provided at the rear of the building and the potential of the "green" space was maximized.
Team:
Archtects: Archiles architecten
Other participants: Tecobe bvba, Xenadvies bvba, ASBT bvba, Bouwwerken Huysmans bvba
Photographer: Evenbeeld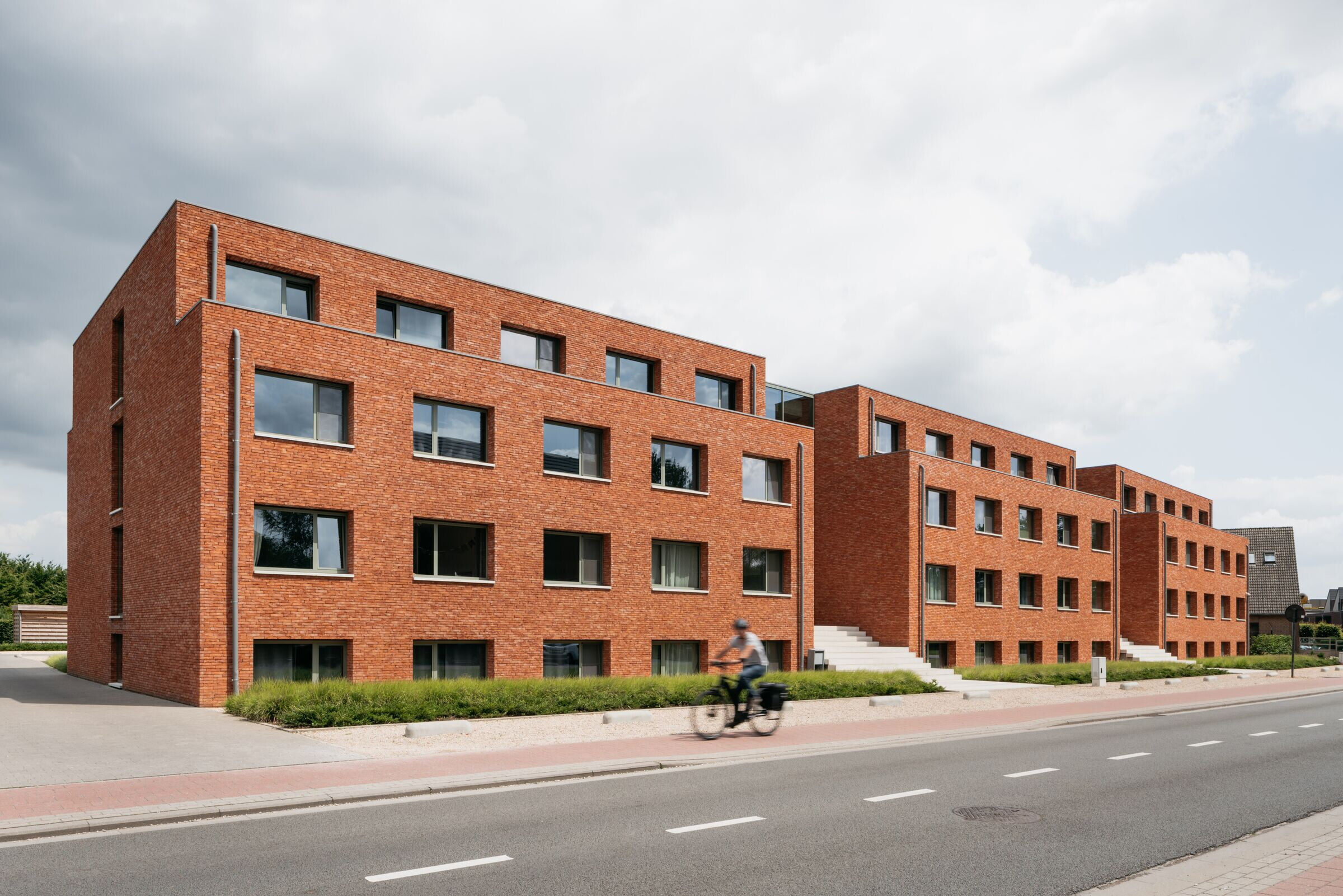 Materials used:
Facade cladding:
Contractor: Nelissen
Brand: Nelissen, Rialto
Product specifics: brick RIALTO N70/5 (handmade brick)
Flooring:
Contractor: Carro Construct, Thermotec, H&M Group, Tegelplus
Brand: Mosa
Product specifics: ceramic indoor tile (Mosa – Scenes)
Doors:
Contractor: Minnen & Zoon, Vernibouw
Product specifics entrance doors: CW 50 FUNCTIONAL/Reynaers, Coated in standard Coatex textured paint (Minnen & Zoon)
Product specifics inner doors: RF30 door leaf swing door laminate standard, RF30 metal casement type T zincor natural (Vernibouw)
Windows:
Contractor: Minnen & Zoon
Product specifics: CS 77 FUNTIONAL/Reynaers
Glass: super insulating double glazing, A.G.C. Thermobel Advanced U-value 1.0
Roofing:
Contractor: H&M Group
Product specifics: flat roof with grating made of softwood (spruce), sloping concrete, bituminous roof waterproofing and concrete tiles