OARQUITECTOS designed the offices for energy development company ENAP, located in Santiago, Chile.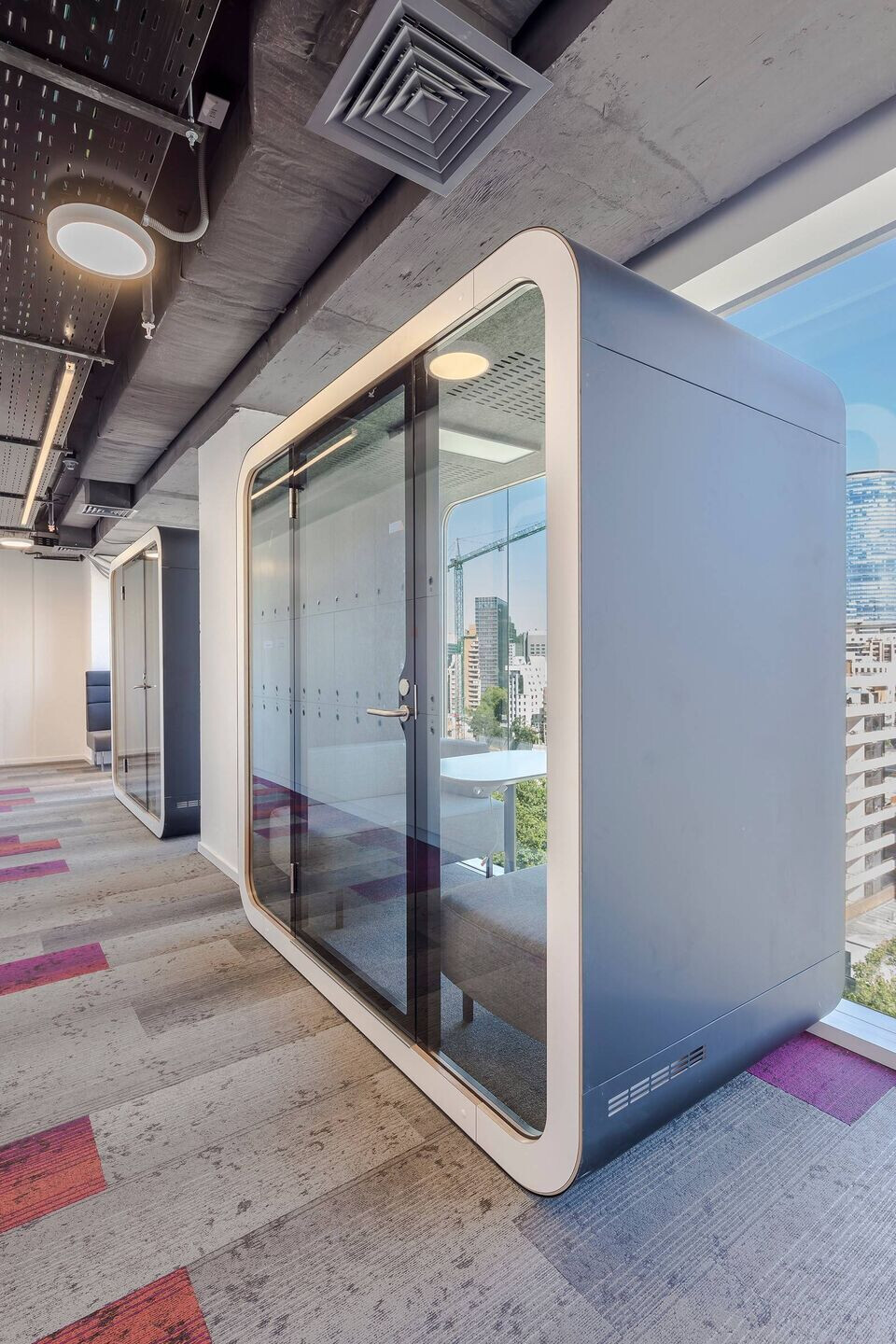 Chile's National Oil Company has changed and has changed from being the traditional Oil company to an Energy Company.The company not only has changed their logo, but also their approach to their business and stakeholders inside and outside of the company.
OARQUITECTOS was asked to design the Corporate Headquarters for ENAP–an energy company where sustainability is one of the Pillars of a new way of working on land and office space. This new office has a LEED Gold certification.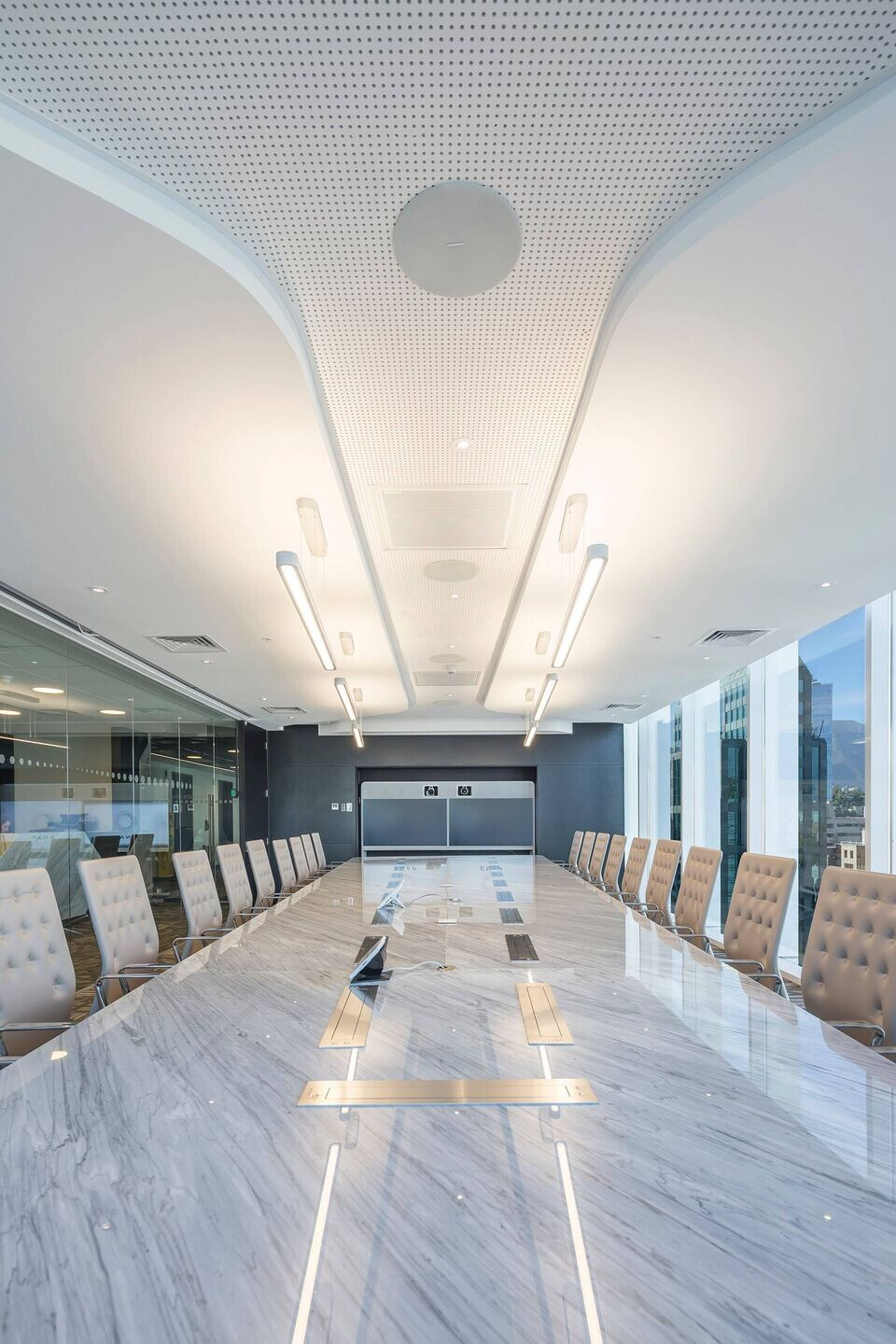 ENAP has a huge history in the development of the country and a big pride for being pioneers in Patagonia in the search for oil. As a starting point and based on what they were, are and will be is that we worked with their past and future.
As a general structure of the space on 7 floors, coming out of the elevators "the Plaza" is the main element of every floor. This is where we have the curved cafeteria looking at the Andes Mountains, conference rooms and different kind of seating for informal meetings.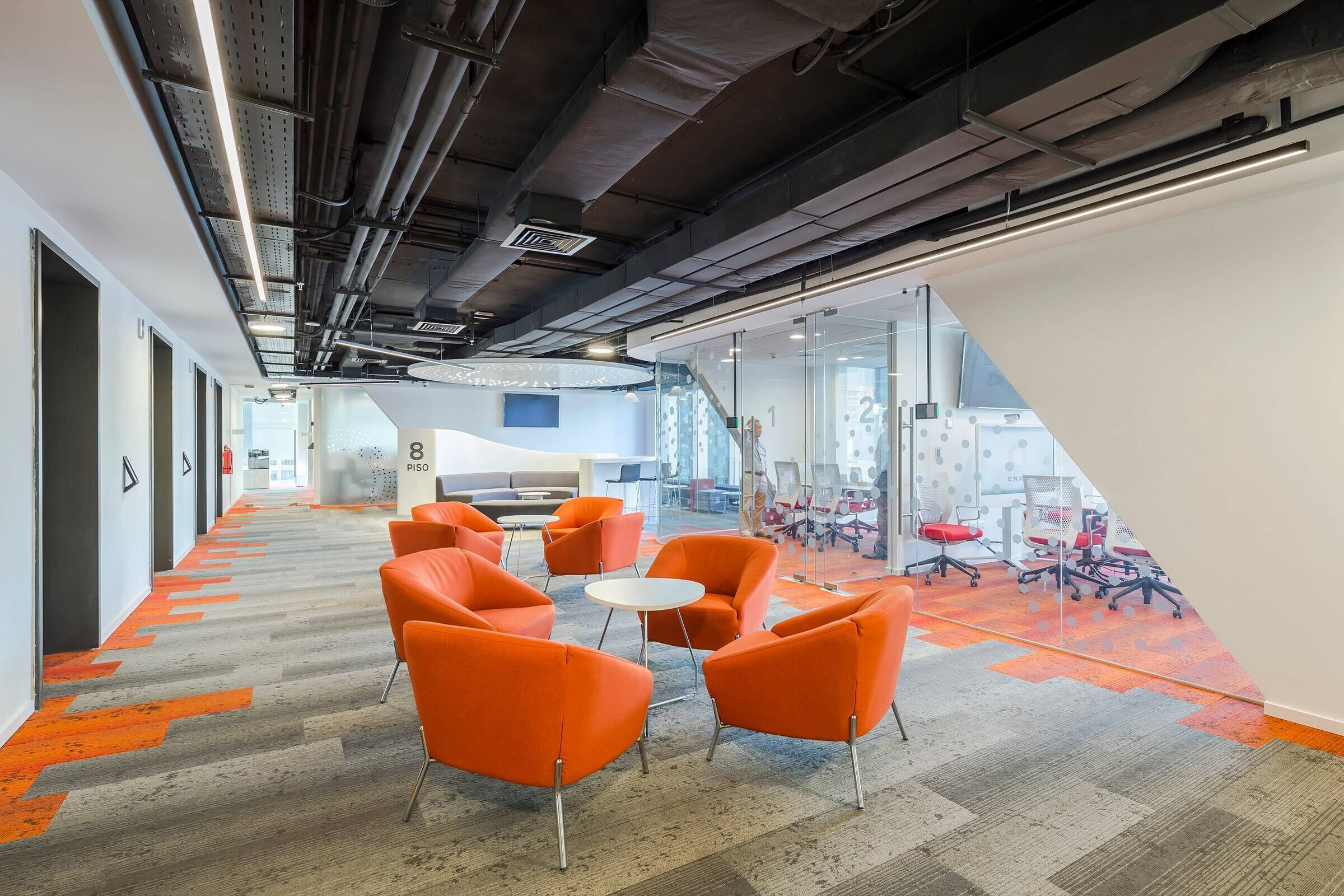 This is the space where we have a great coffee, collaborate, arrive, meet and leave every day. The round metallic ceiling above with 103 led dots mark our KM0 and from there lights direct us to different areas of the work space.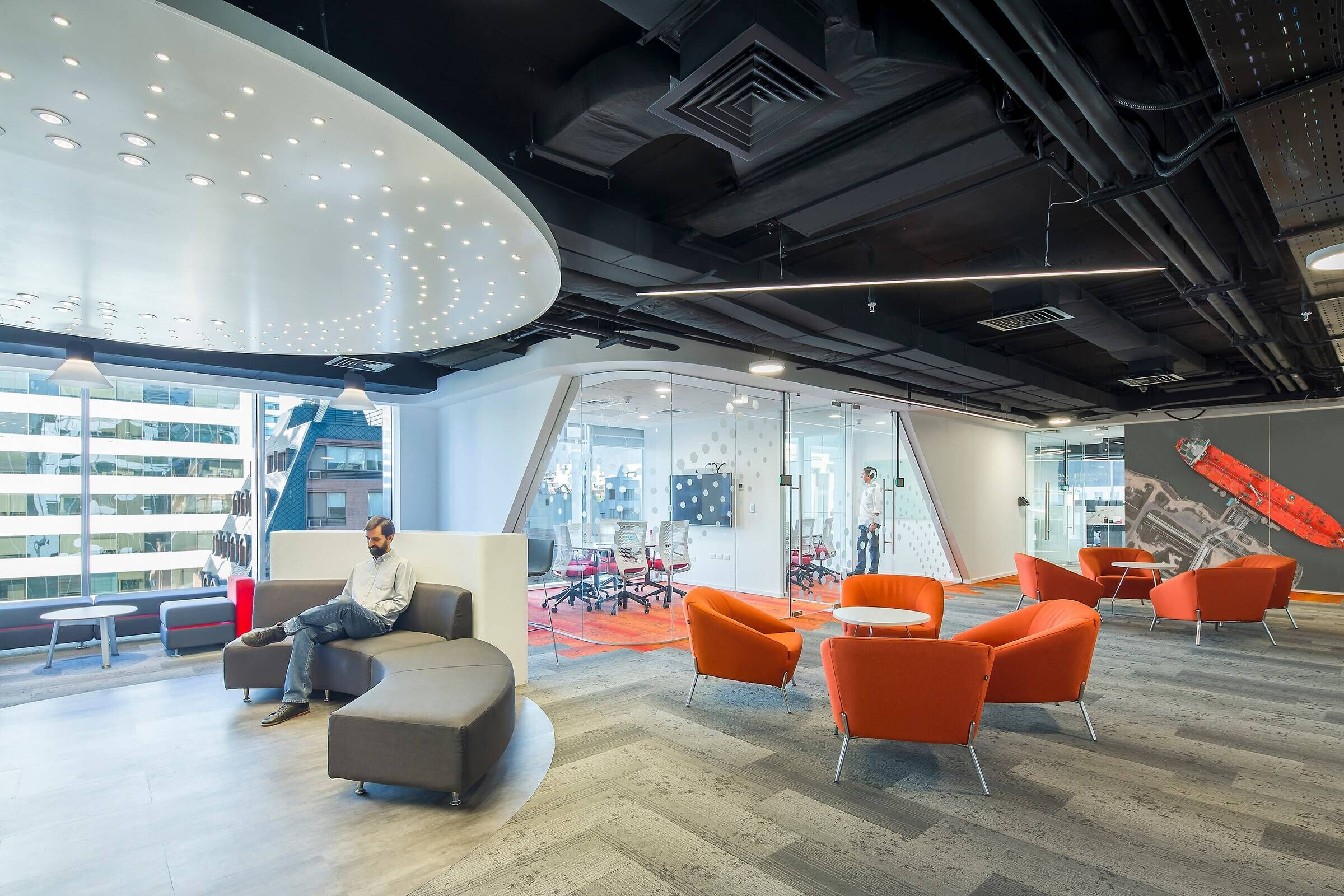 To the North and South of the plaza, working areas can be found. To the East you can see The Andes Mountains and to the west, you leave the space through the elevators. Phone booths are located on the hallways towards the open areas. We created a network of informal meeting areas, reading spots and closed creative rooms.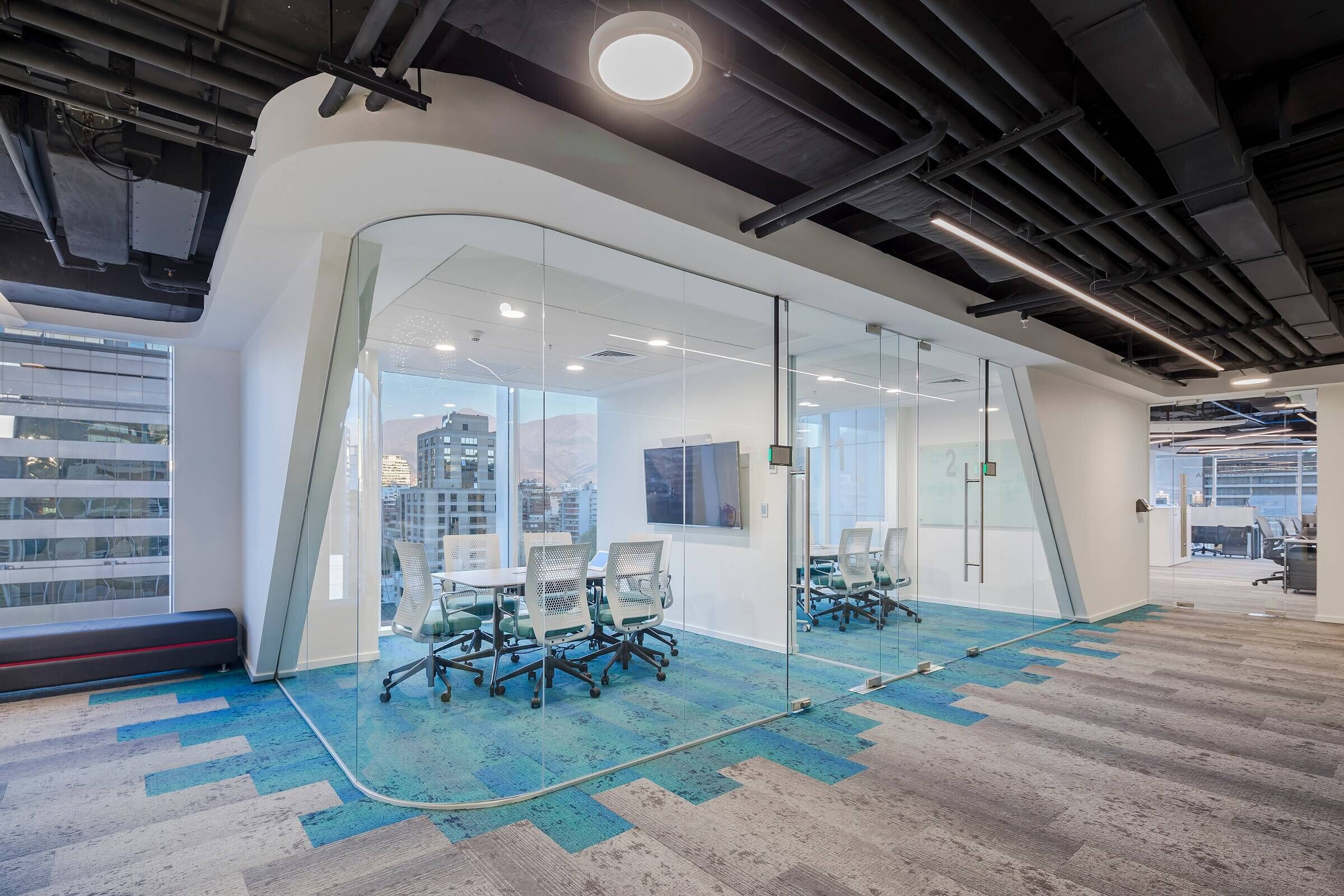 Every floor has a different carpet and sofas and chairs color, according to the business area contained on that floor. Finally, at the bottom two floors is where the main restaurant for the company is and it creates the scenery the pioneer in the early times at the Patagonia, so that way we create the trip between past and future every day.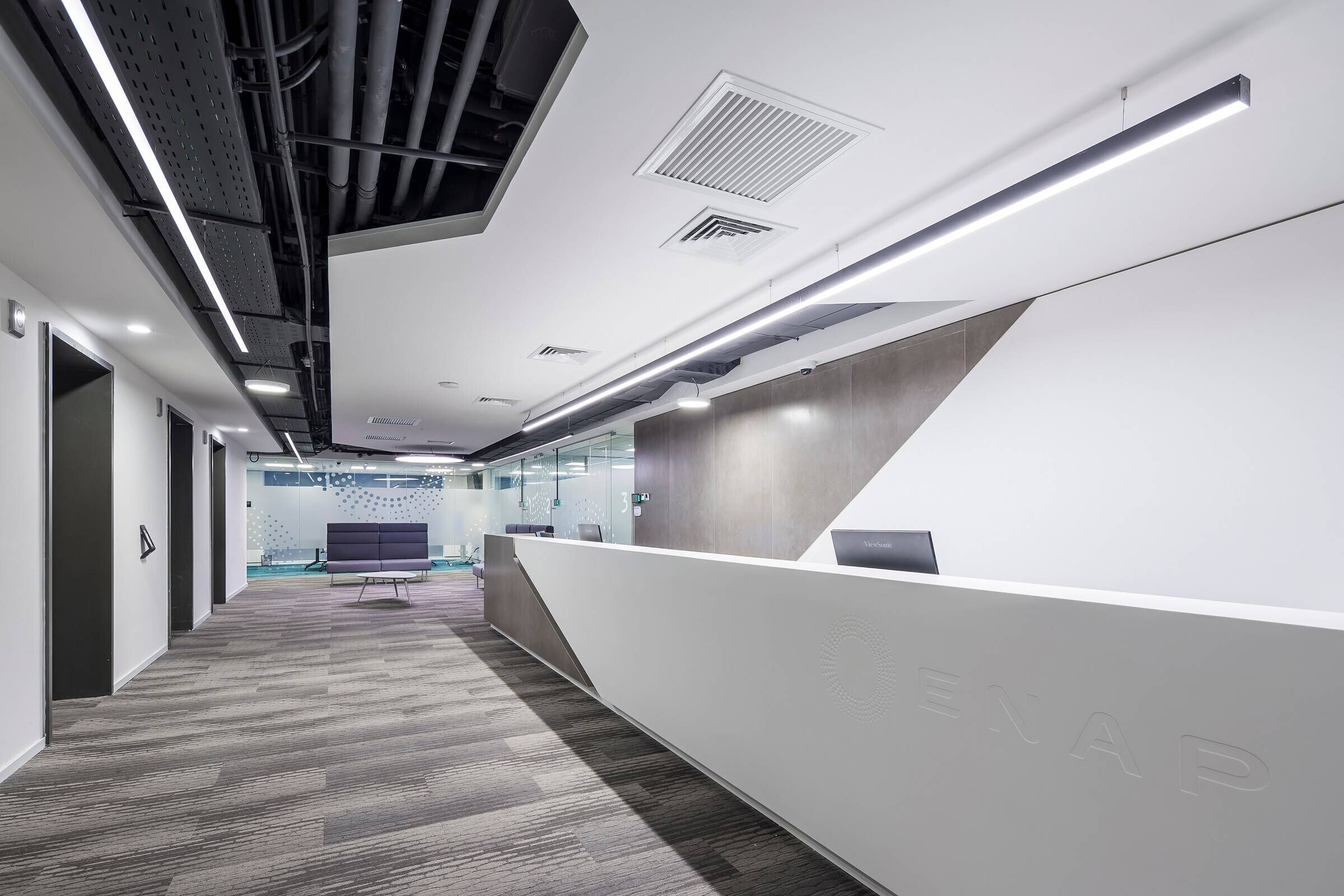 Material Used:
1. Ceilings- Metal acoustic ceilings by Hunter Douglas
2. Flooring- Shaw Contract carpets
3. Doors- Natural wood and glass
4. Interior furniture- Herman Miller
5. Reception desk- White Corian
6. Reception Area- Copper paint