The concept of the project is based on the "surprise by the discovery of the treasure" the bar cabinet "of gold" designed to measure for the installation-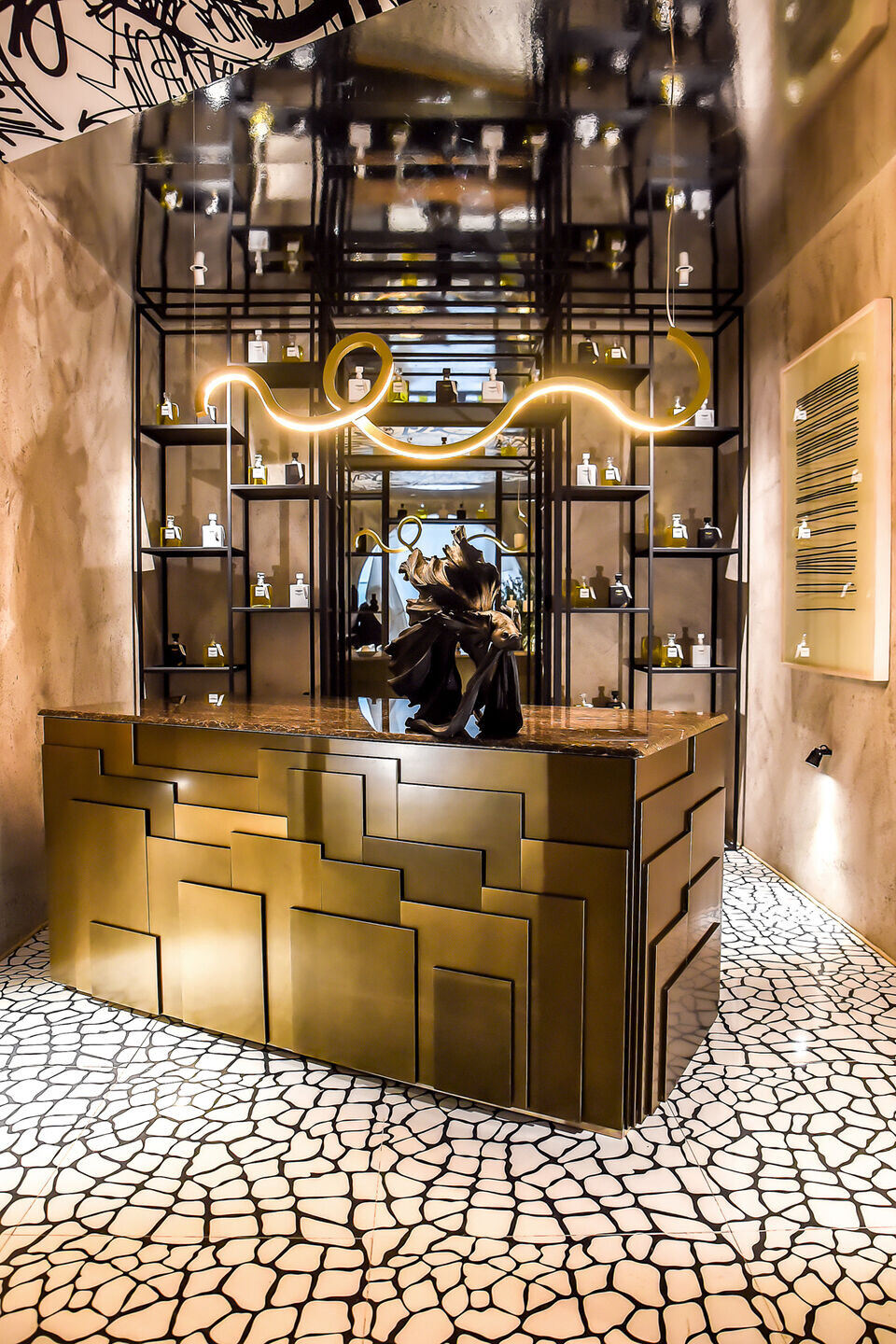 Here, in a space reminiscent of certain abandoned environments, the game is played using contrasts: between a clearly urban and industrial style with a luxury element (the treasure); between the black and white colors with the gold and between the thick texture of the walls with the very high quality of the furniture.
The sense of verticality and repetition come into play expanding the search, through the black shelves drawn as they "hide" the treasure, and the space is multiplied with the help of wall mirrors and vinyl ceiling mirrors.
Gold wants to come out with the bar moving towards the entrance while the treasure is at the bottom and waiting to be touched, lived.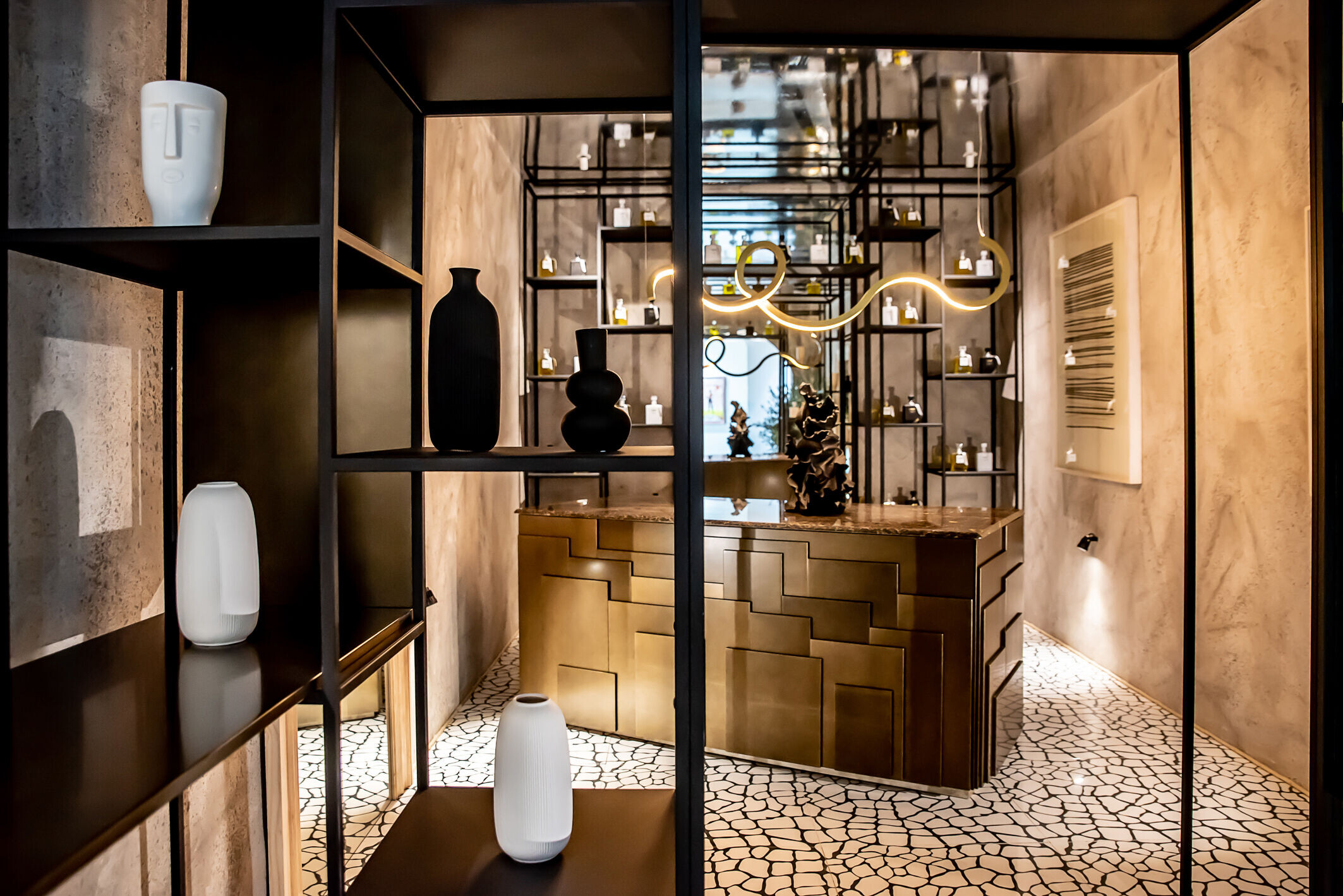 Inspired by the façade of the Empire State Building at sunset, this luxurious piece is the protagonist of the installation within a powerful space that simulates the echo of lives lived in every corner.