The Design Studio for the Express clothing stores occupies 60,000 square feet in New York City's Flatiron District. The program called for large reception and display spaces, conference rooms, and workspaces spread over three floors of an existing building. A central stair acts as a vertical skewer through the three levels, both connecting and separating the studios on the third and fifth floors and the presentation spaces on the fourth floor.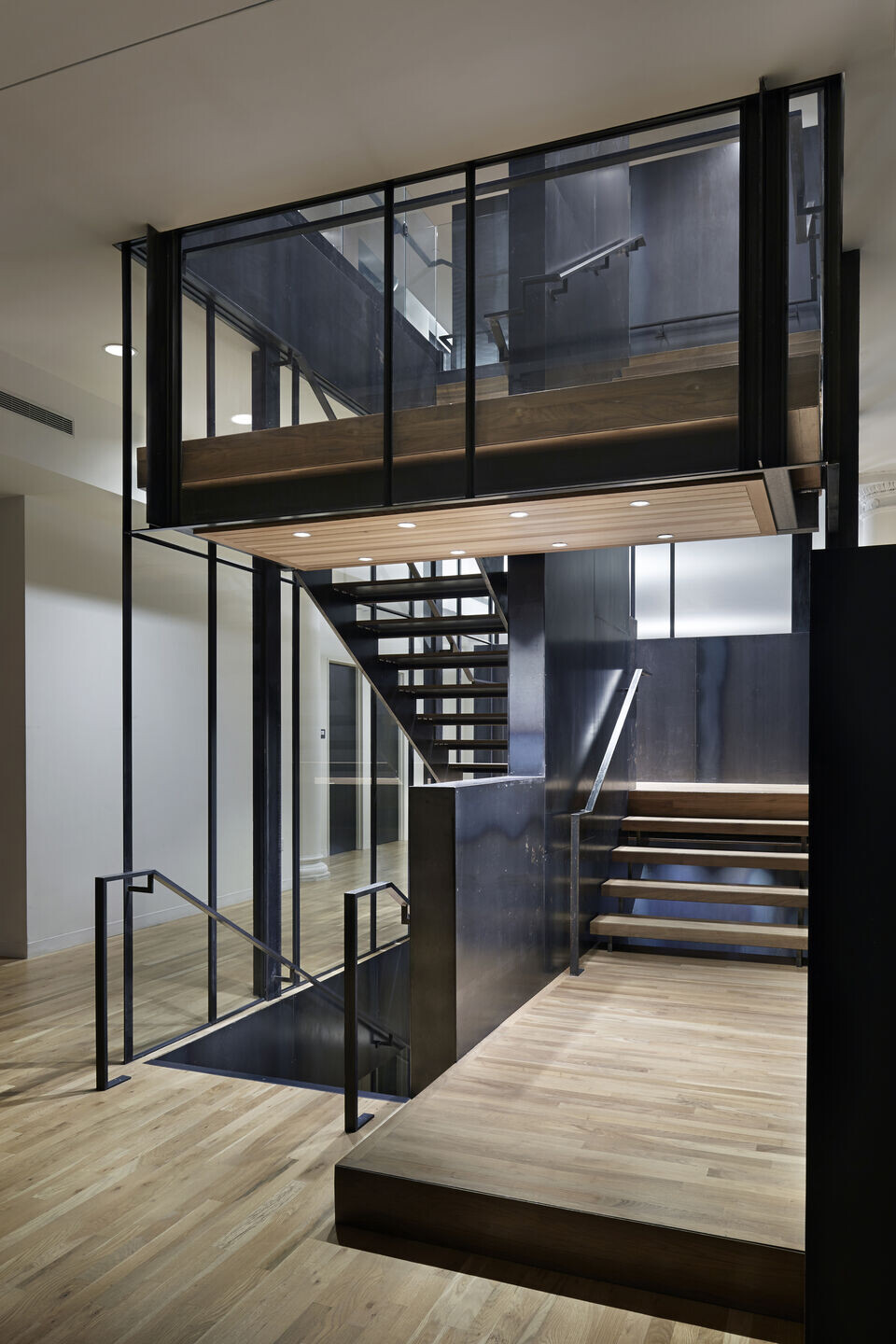 The simplicity of the Studio's large loft-like spaces allow the colorful fabrics and rich textures of the clothing, like artwork, to be the focus. However, unlike the white box gallery, the architecture had to withstand the rough and ready nature of the studio atmosphere. A palette of hard, durable materials – including black steel, Baltic birch, plastic laminate, homasote, and exposed cast iron radiators – contrast with the softness of the fabric that fills the spaces.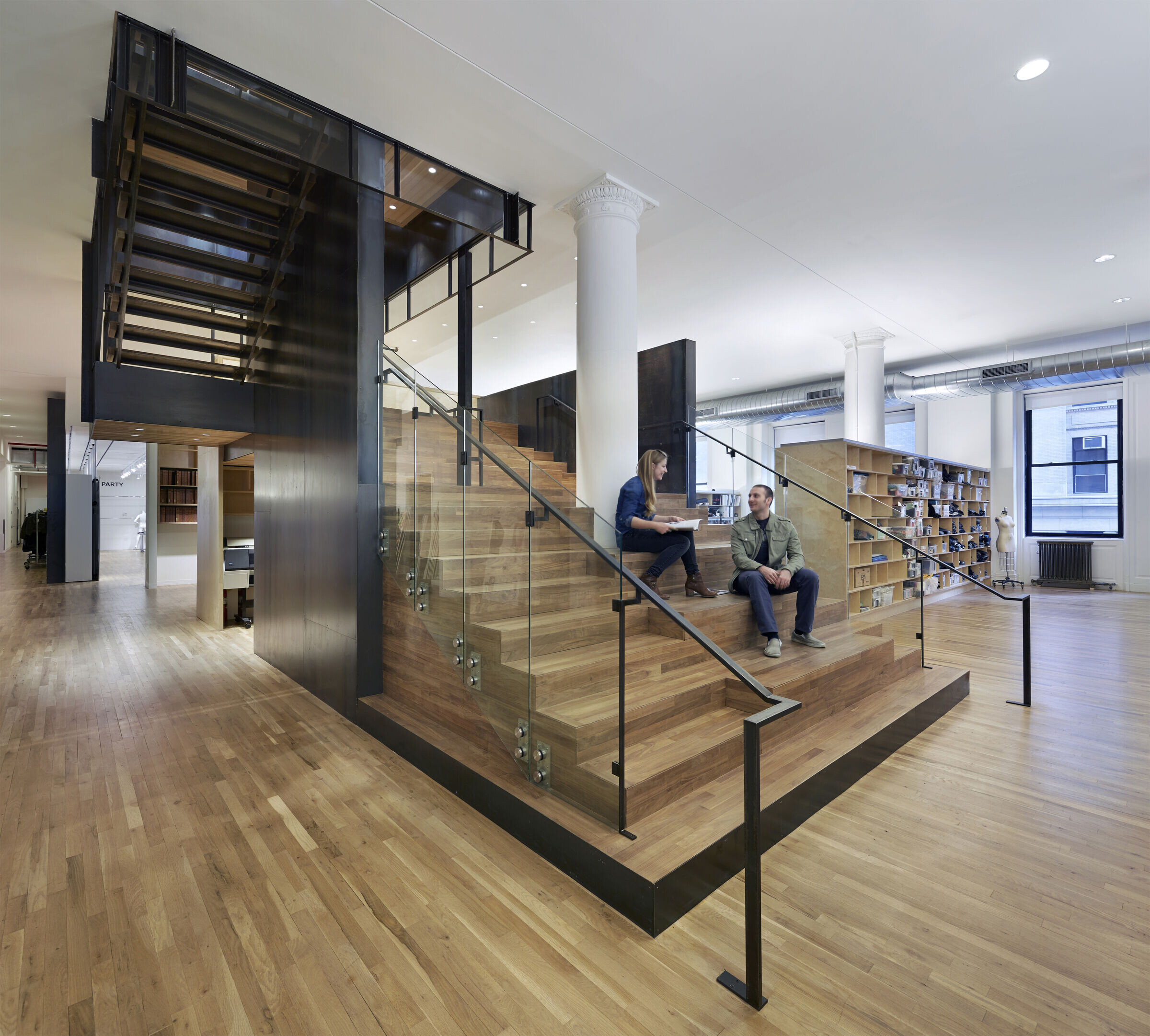 Much like a ready-to-wear clothing line, the "off-the-shelf" materials of the studio are modest, but they are precisely tailored to the functional demands of the spaces with custom built-ins throughout. Each workstation had to allow the designers to store material bins and standard display boards, while also having easy access to clothes racks from their desks.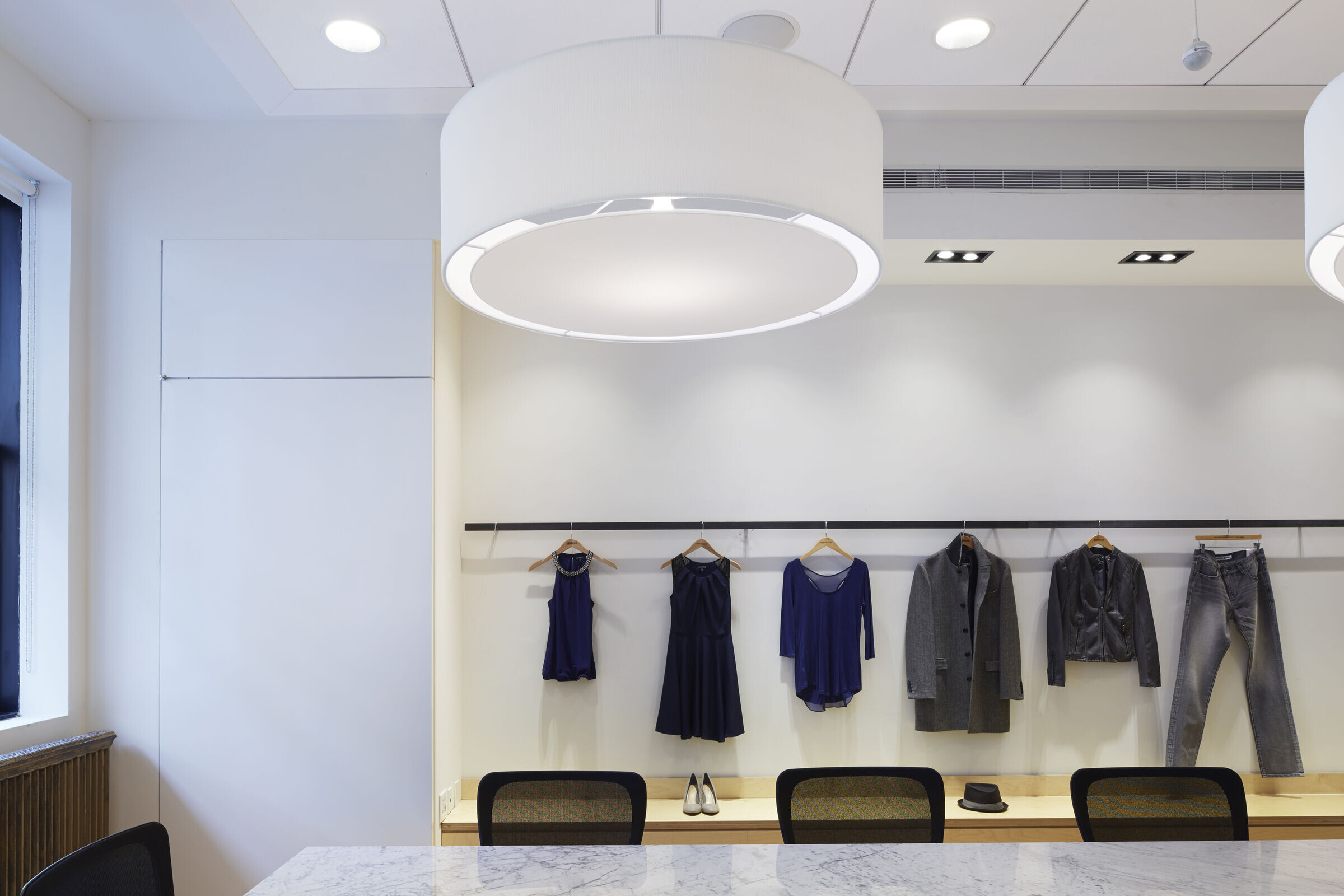 Standardized workstations pods were designed to accommodate these demands, while allowing for the users to control their spaces through individual task lighting. Low partitions allow for both privacy and the opportunity for designers to collaborate. These workstation modules were then arrayed throughout the studio spaces and adjusted to work with the idiosyncrasies of the existing building column grid.