Aalsmeer, home of the largest flower auction in the world, Royal FloraHolland, welcomed a new attraction called FloriWorld. This new feature offers 14 shows where visitors experience the magic of real and virtual flowers, learn about the industry and participate in an illusory flower auction.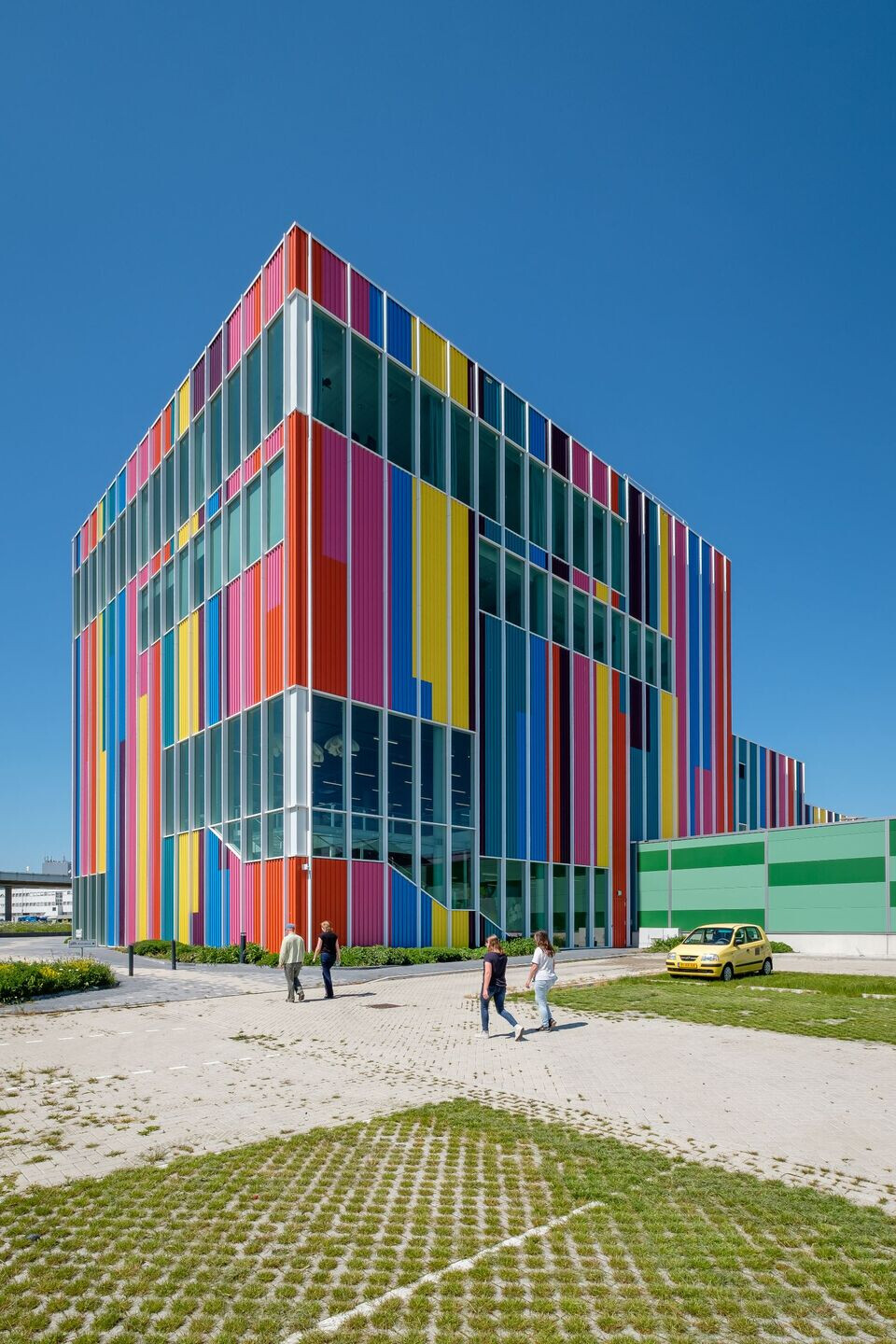 Designed by the architects of OZ architect , the façade features vertical stripes of traditional steel profile Trapeza® 5.183.39B in seven Hairultra® colours going from yellow, orange, pink and different tones of blue and purple. The coloured stripes are complemented with peeking white lines playing with volume and perspective. The full composition resembles the popular Dutch flower fields and were inspired by French conceptualist Daniel Buren, whose vertical stripes became his works' signature.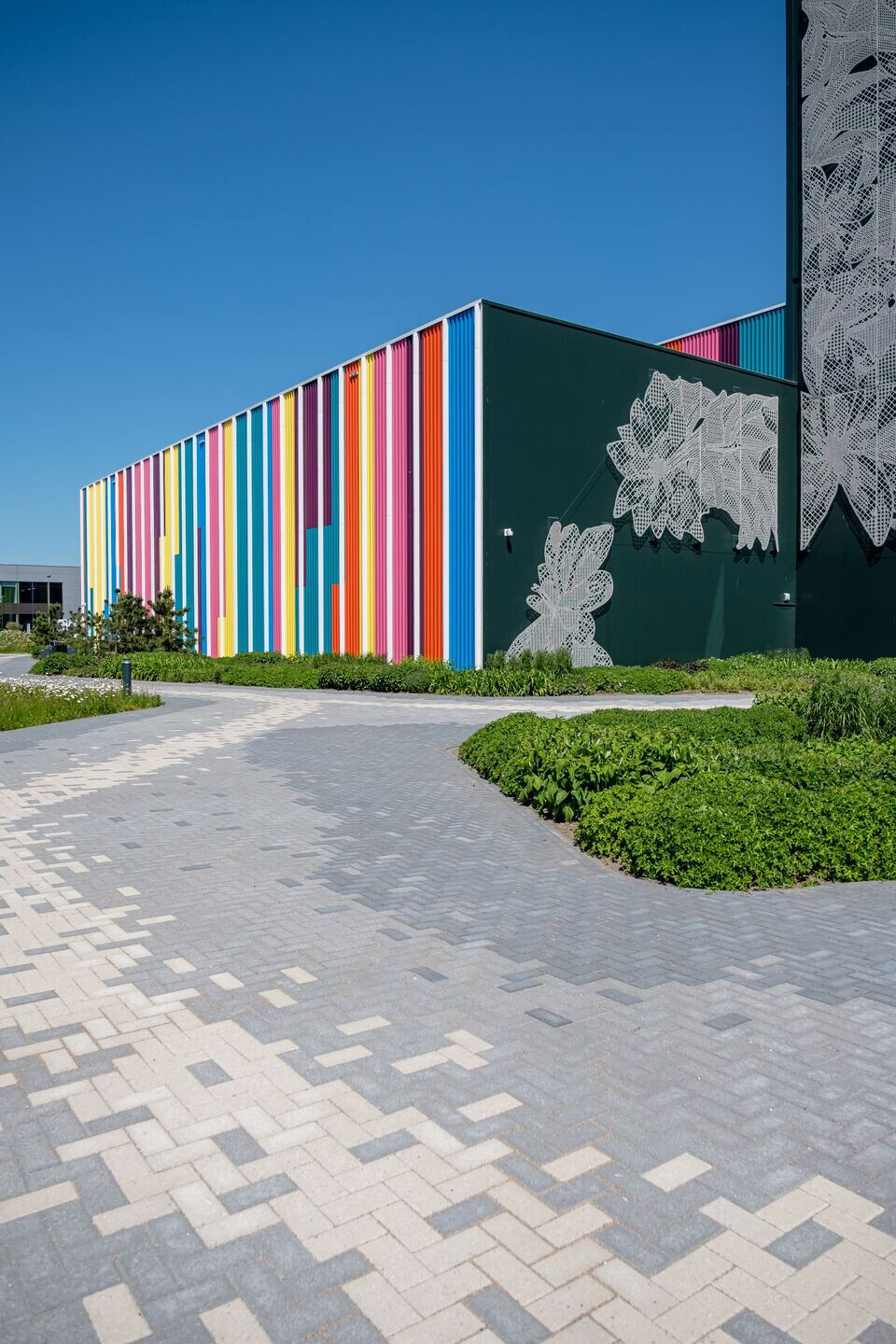 Get inspired by the colourful and dazzling façade that suits perfectly the magical journey you can experience at FloriWorld. Do not miss it next time you are in the Netherlands!