The structure aims to serve as a sales office for the upcoming low-cost residential development projects in the vicinity. The site is located at an important intersection within the suburbs of Surat city, where the T-junction adjacent to the structure acts as a focal point for many of the suburban activities in the context.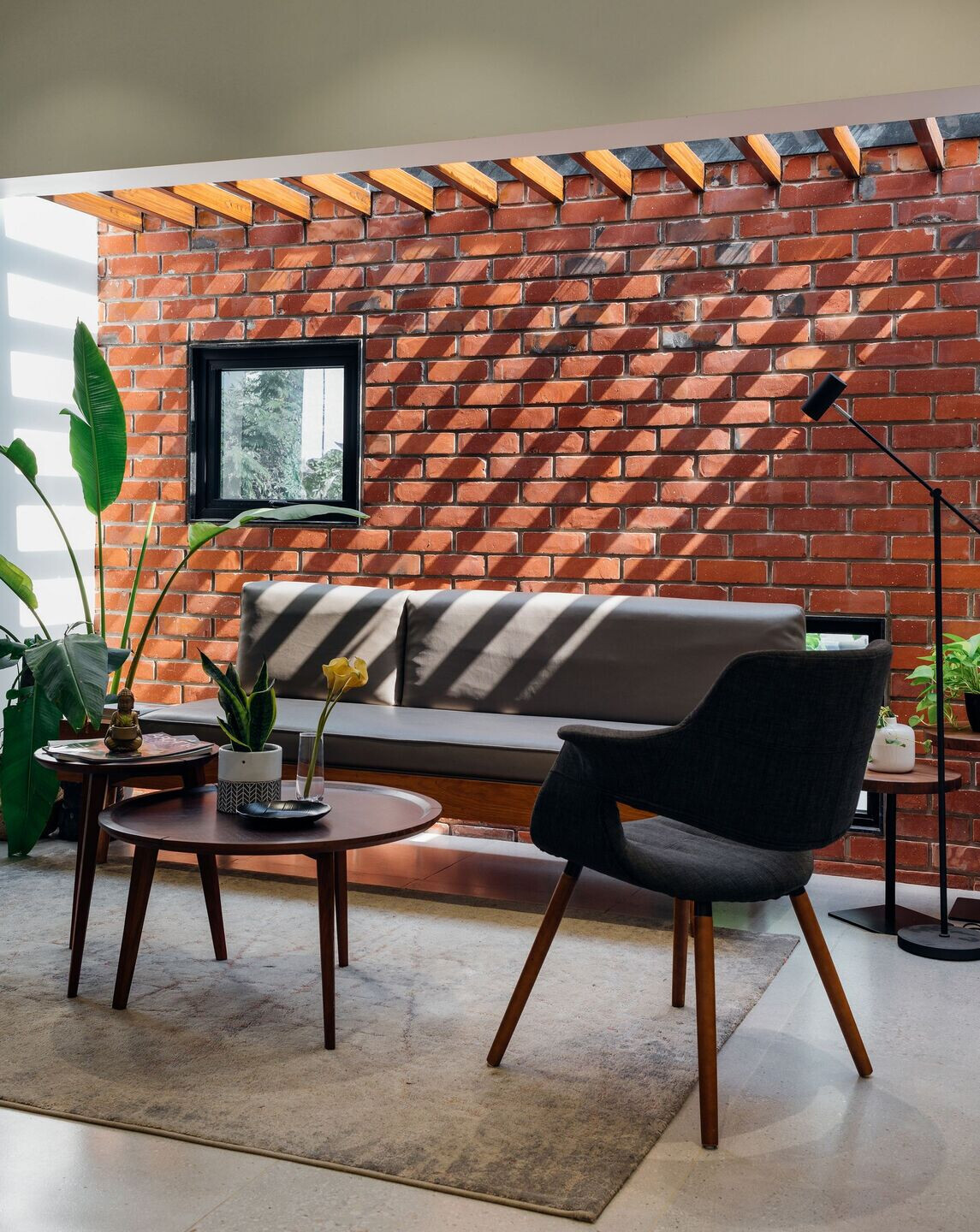 The main façade consists of a brick wall acting as a backdrop to multiple apertures. These openings were devised to capture various street activities throughout the day and project them into the structure. Each of the internal spaces has varying apertures on the façade to provide privacy to the interior spaces but still allowing an unobstructed flow of natural light into the building.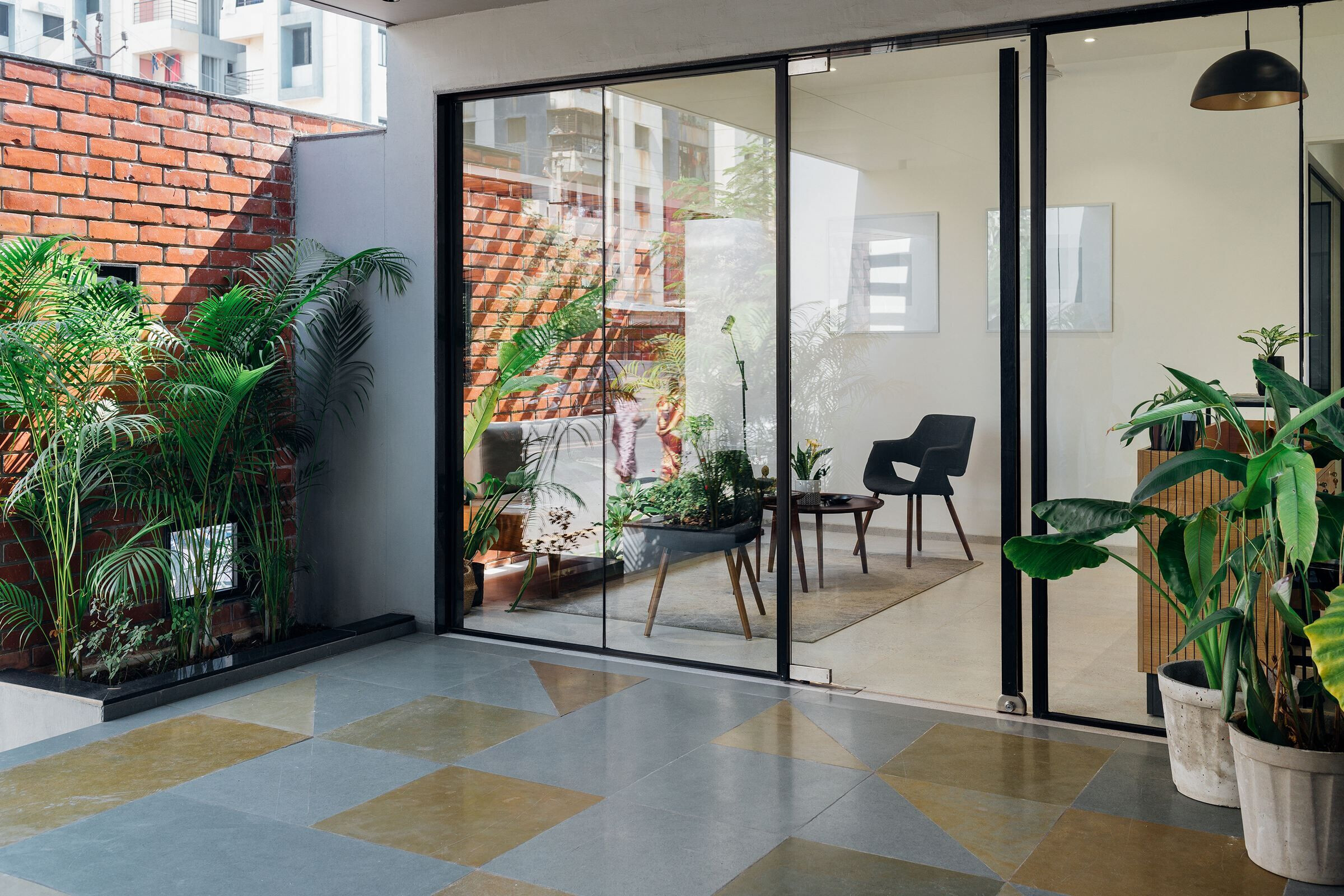 The building is introduced with micro-layers of green to cool the overall structure, these green patches are present both inside and outside of the building, while simultaneously reviving the nooks and corners of the building's interior and giving it a tropical vibe.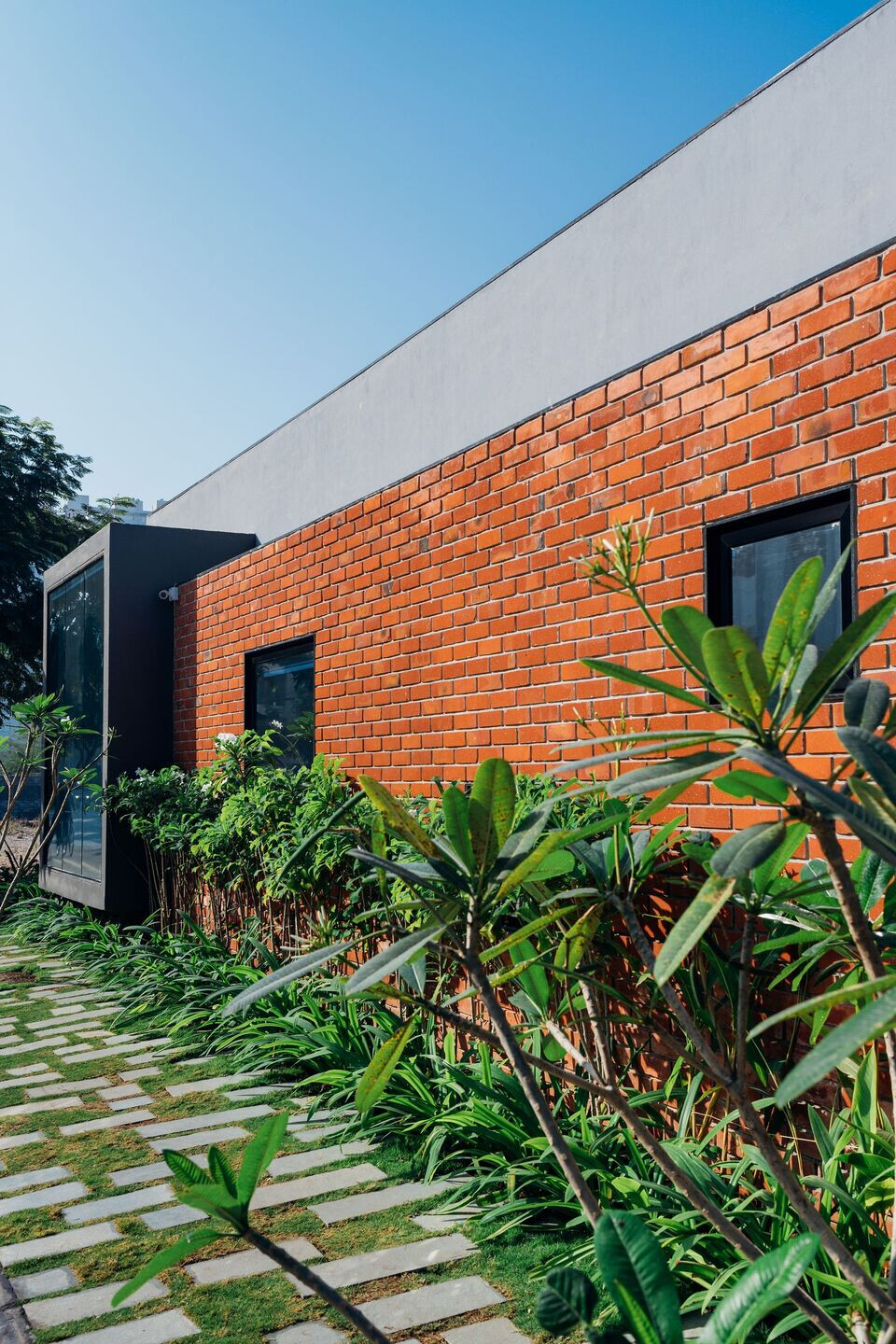 Amidst the heavy tropical landscape marks a cozy entrance to the pavilion. A large foyer space welcomes the user with a mix of grey and yellow Kotah stone placed in a triangulated pattern. Further along, the reception area and a naturally lit passage that runs along the length of the structure and connecting to the rest of the office spaces. The workspace and the private office area are placed parallel to the road outside, while the service block is placed adjacent to the western side to avoid direct heat gain to the structure during the day.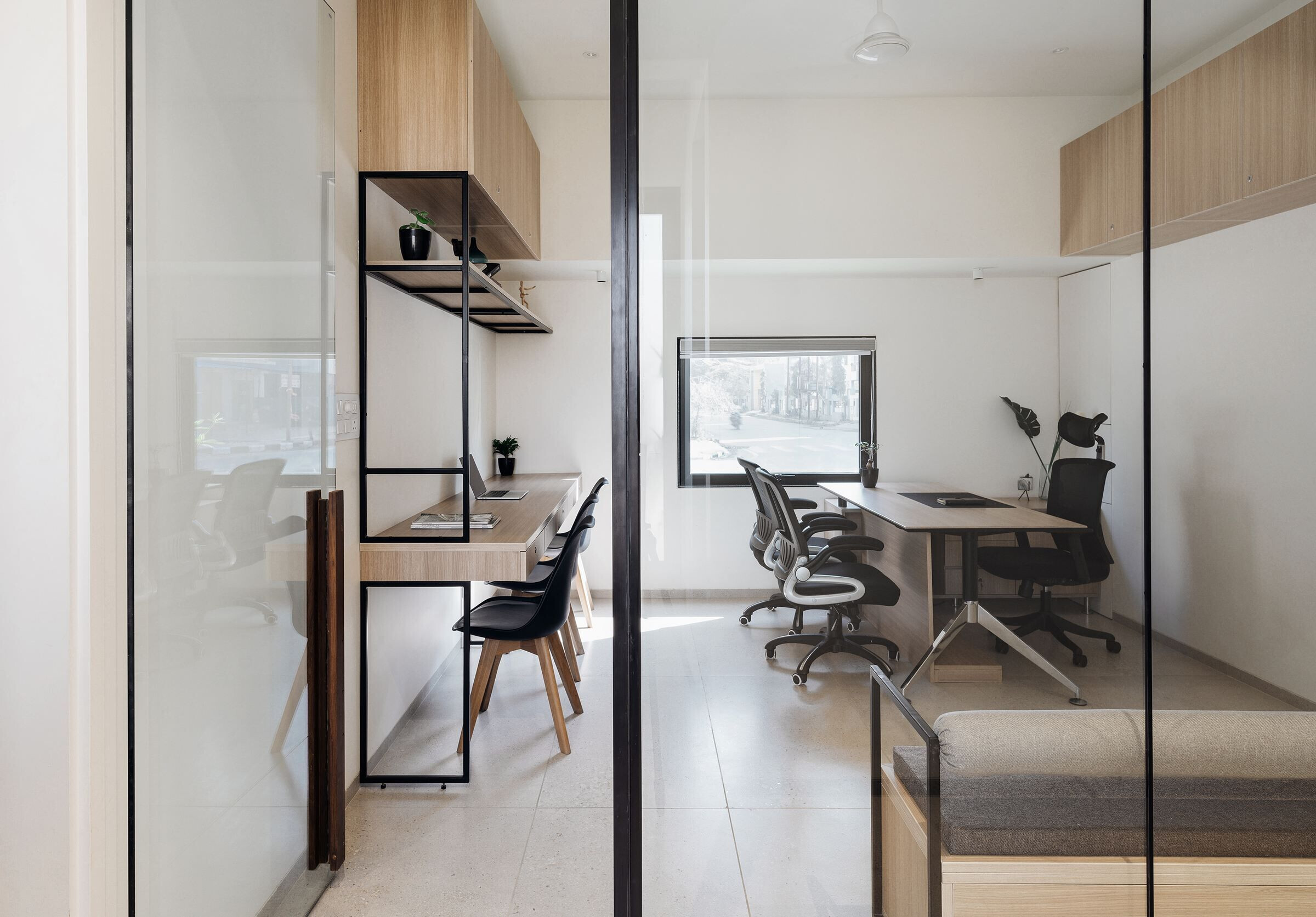 The private office is at the end of the passage, features a large projected box window acting as a continuum of the road axis, and the window frames a picturesque perspective of the street and its activities up to the horizon. Each of these apertures differs in levels and scales of openings, each reflecting a different aspect of the suburbs, and also add character to space inside. These activities vary from capturing the local's recreational gathering to the kids playing on the road outside.
Space aims to reflect the suburban context of the city onto the interior counterparts of the building, and beyond the aesthetic covers of the building, these apertures provide a glimpse into the suburban lives of its Populous and the daily activities they engage in during the different times of the day.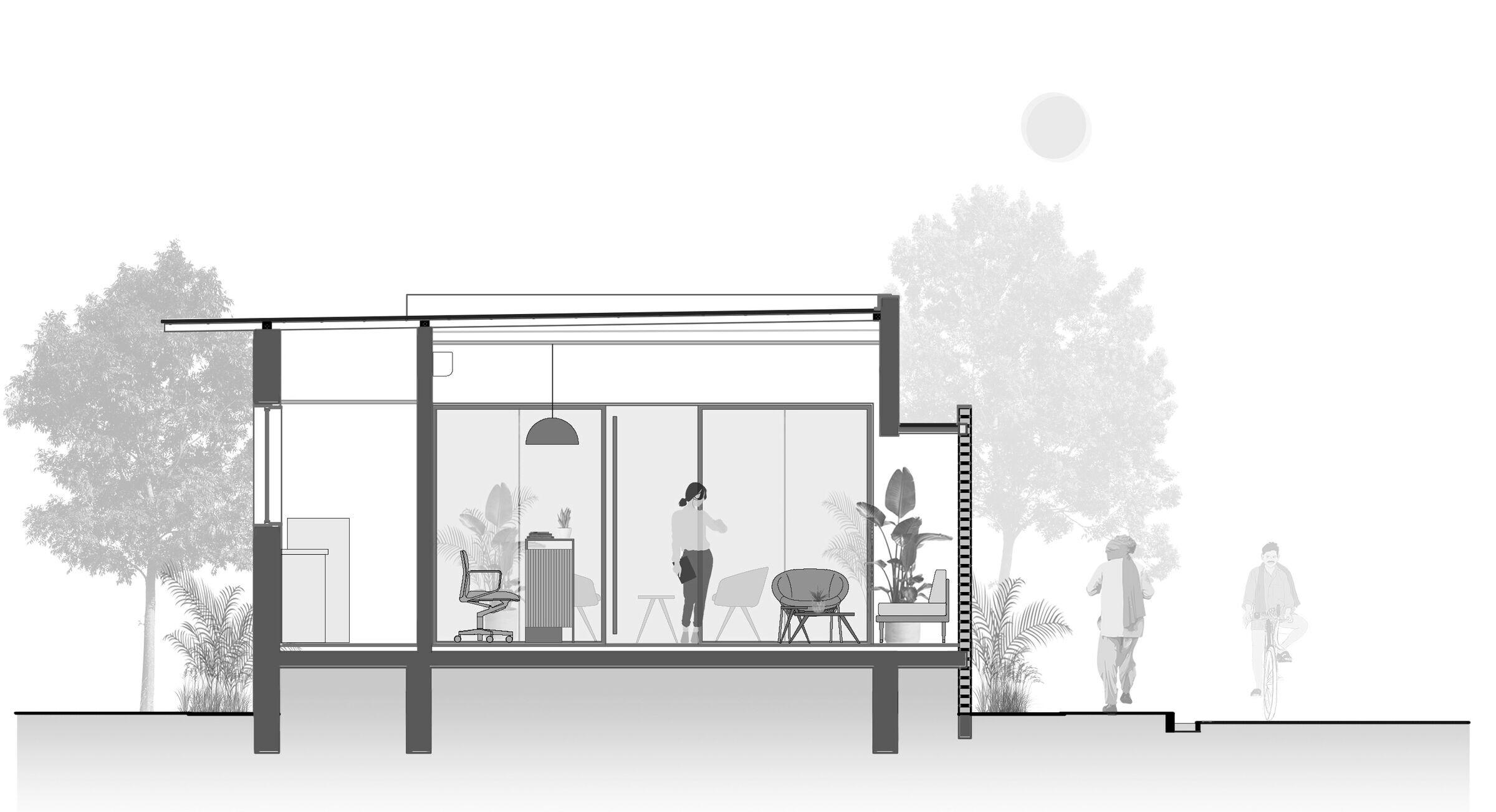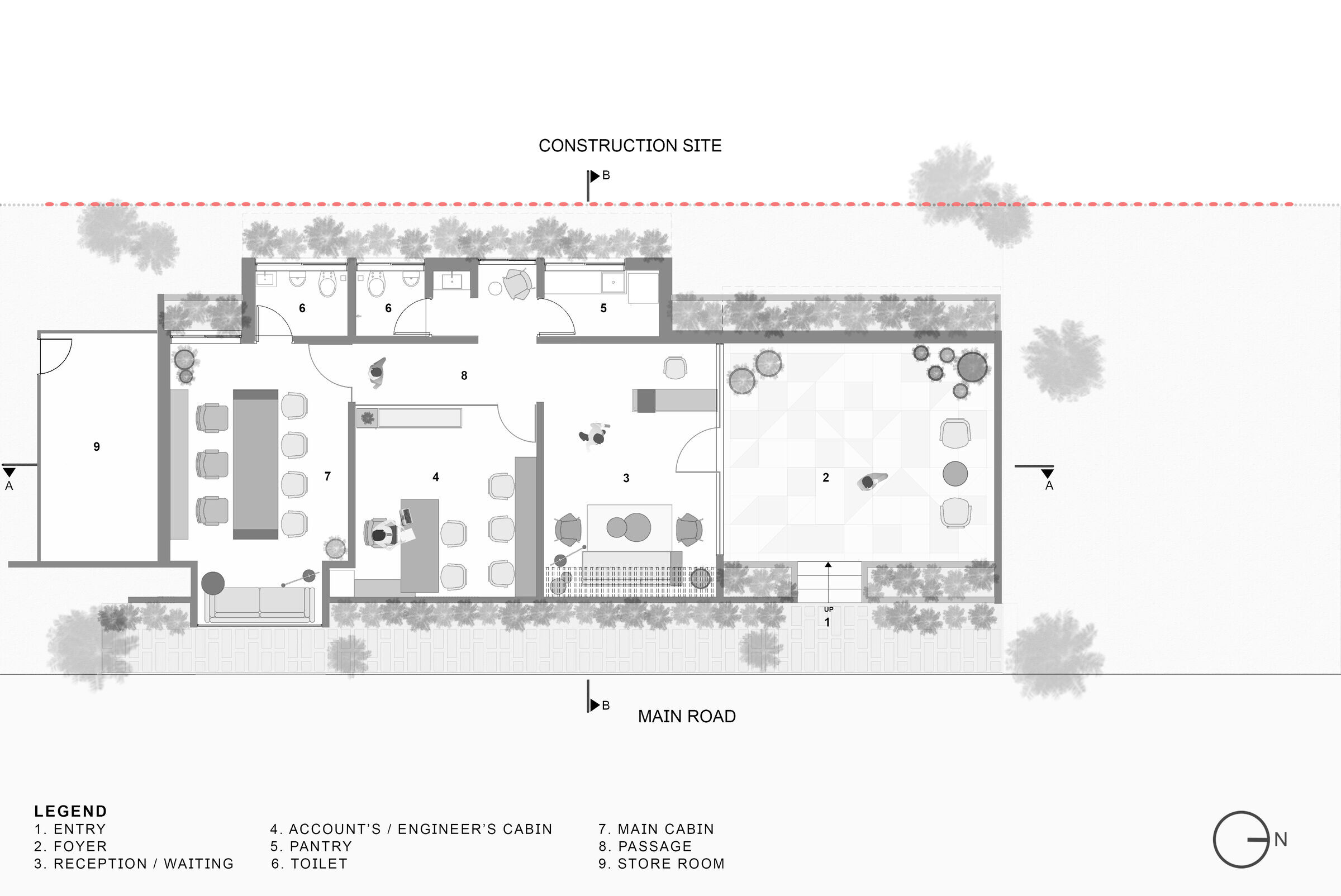 Material Used:
1. Jalaram bricks: facade bricks
2. Merino: furniture laminates
3. Asian Paint- wall paints
4. Cera- cp and sanitary fittings