As its name suggests, connection to the garden, via a series of indoor and outdoor rooms and unexpected views, is at the core of the design of this house for a young family. We laid out the building around the pre-existing mature garden, retaining as much of it as possible, including an established magnolia tree, much loved by the clients. Split into two wings of formal and informal spaces, each with their own outdoor landscaped areas and with the kitchen/garden room acting as fulcrum, the layout is designed to take full advantage of its setting as well as accommodate the different needs of the family over time.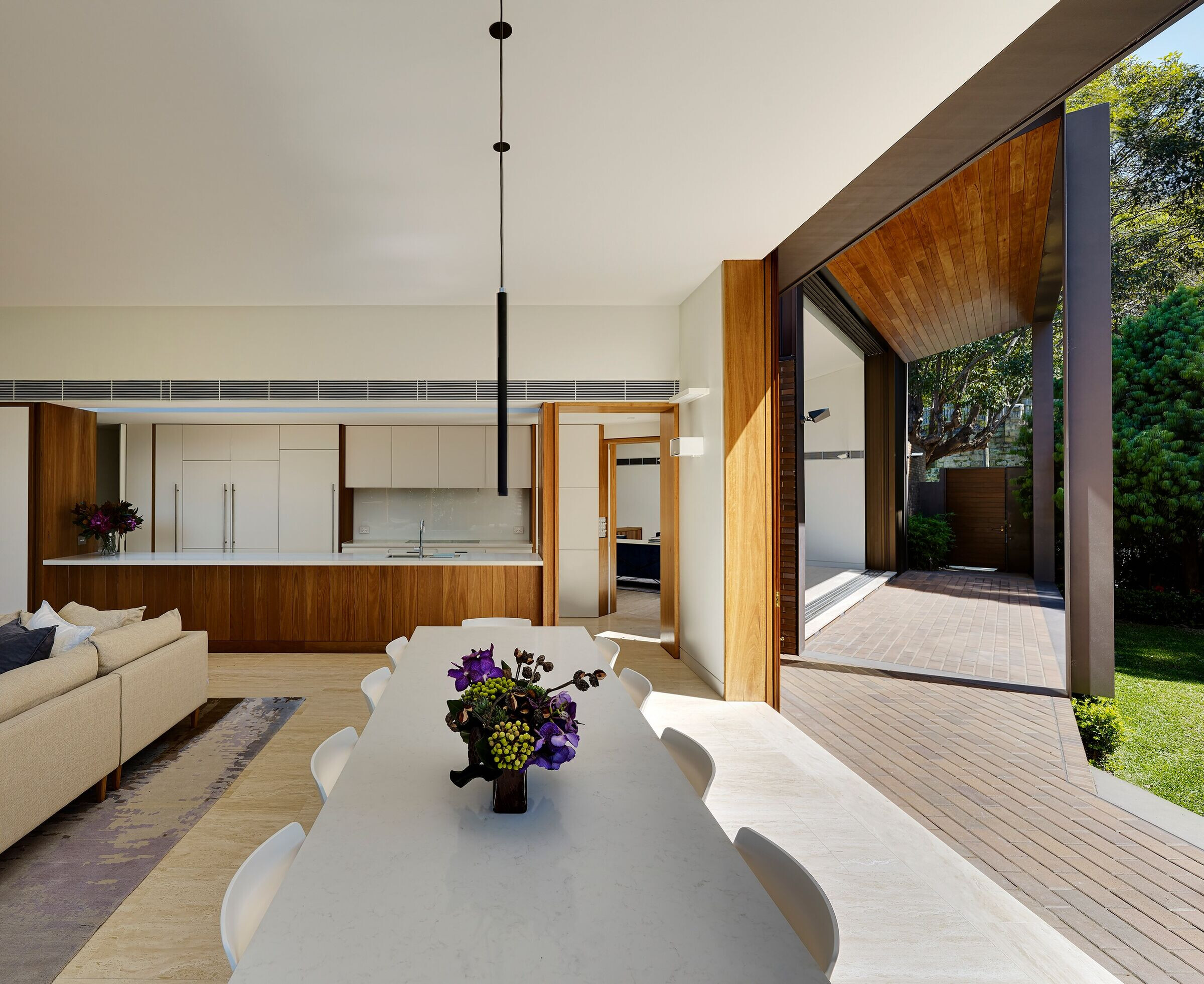 As a way of maximising access to northern light and providing privacy from neighbours, the house, which sits on a compact suburban site and is open on all sides, hugs the bent southern boundary. Our first principles approach to creating optimal comfort through passive sustainable design also saw the inclusion of large projecting roofs, which provide shade from the summer sun while letting in winter sun, allowing the connection to the garden setting to be maintained all year round. Materials, too, were partly selected for their passive design properties, such as the face brick which, with its high thermal mass, helps regulate internal temperature.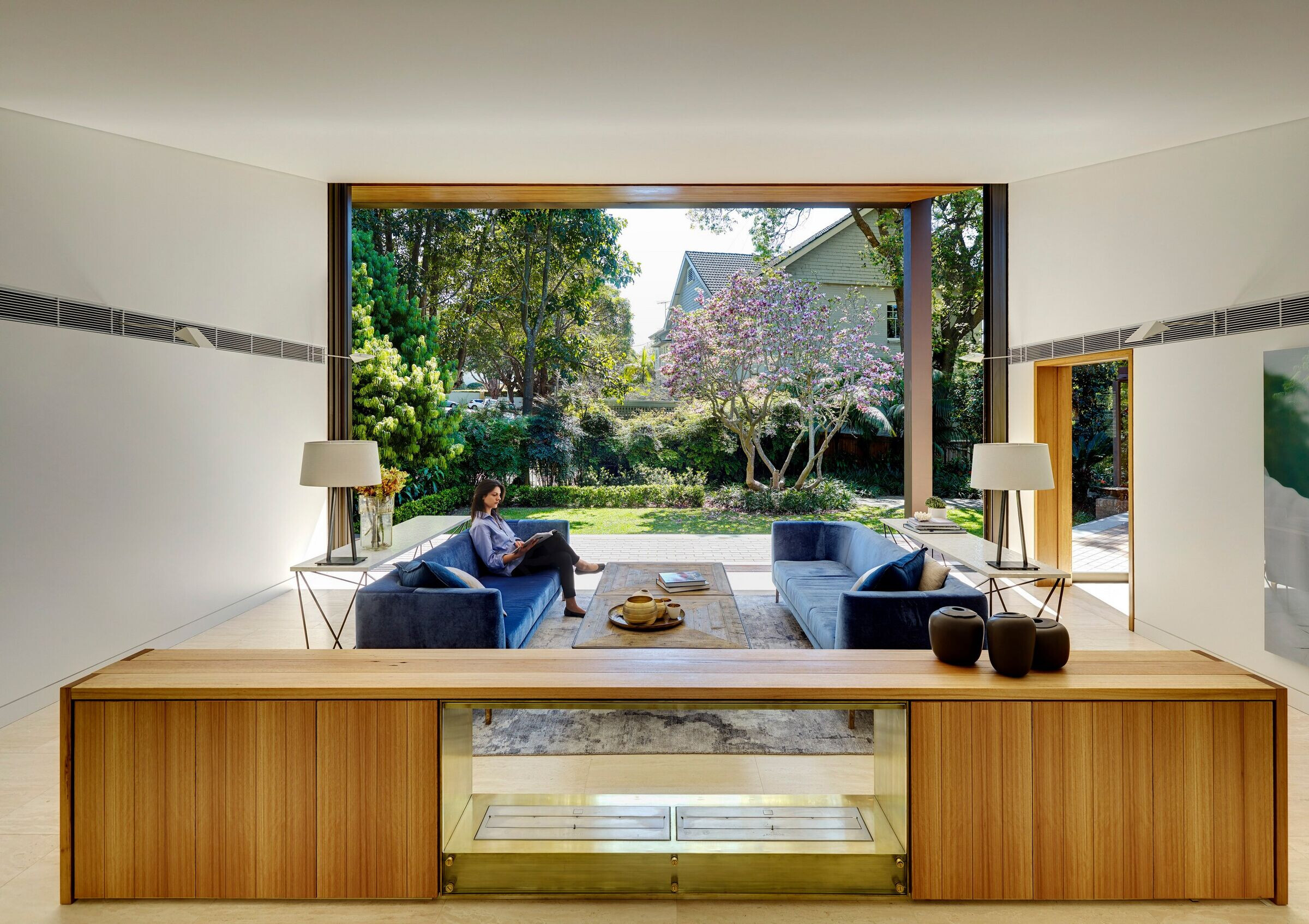 While there's a sense of unity in the interior, it is enriched by the interplay of spatial and functional characteristics of the more public spaces, including the double-height room with fireplace, and the more intimate private rooms for family use, such as the upstairs bedrooms, the family room and a guest apartment. Largely white throughout, natural materials have been incorporated into the interior for warmth and variation.
From the street, the concept of a house in a garden is immediately apparent – the only built elements visible are the gate and garage. The gardens extend to the edge of the footpath; even the boundary fence is absorbed by planting, maintaining privacy for the residents while, at the same time, presenting an appealing public face.