Situated at the top of a 5-story urban infill, this 2,100 SF office space provides refuge and inspiration within this small, historic commercial neighborhood. Departing from conventional office amenities, the suite is designed to promote invention and collaboration among a dynamic group of interdisciplinary entrepreneurs.
The office is divided into three equal-sized programmatic zones which comprises half of the building's top floor. The interior theatrically inserts materials and furnishings into the concrete and glass volume. The juxtaposition of traditional with modern, through a variety of materials and forms, creates a unique and relaxed atmosphere.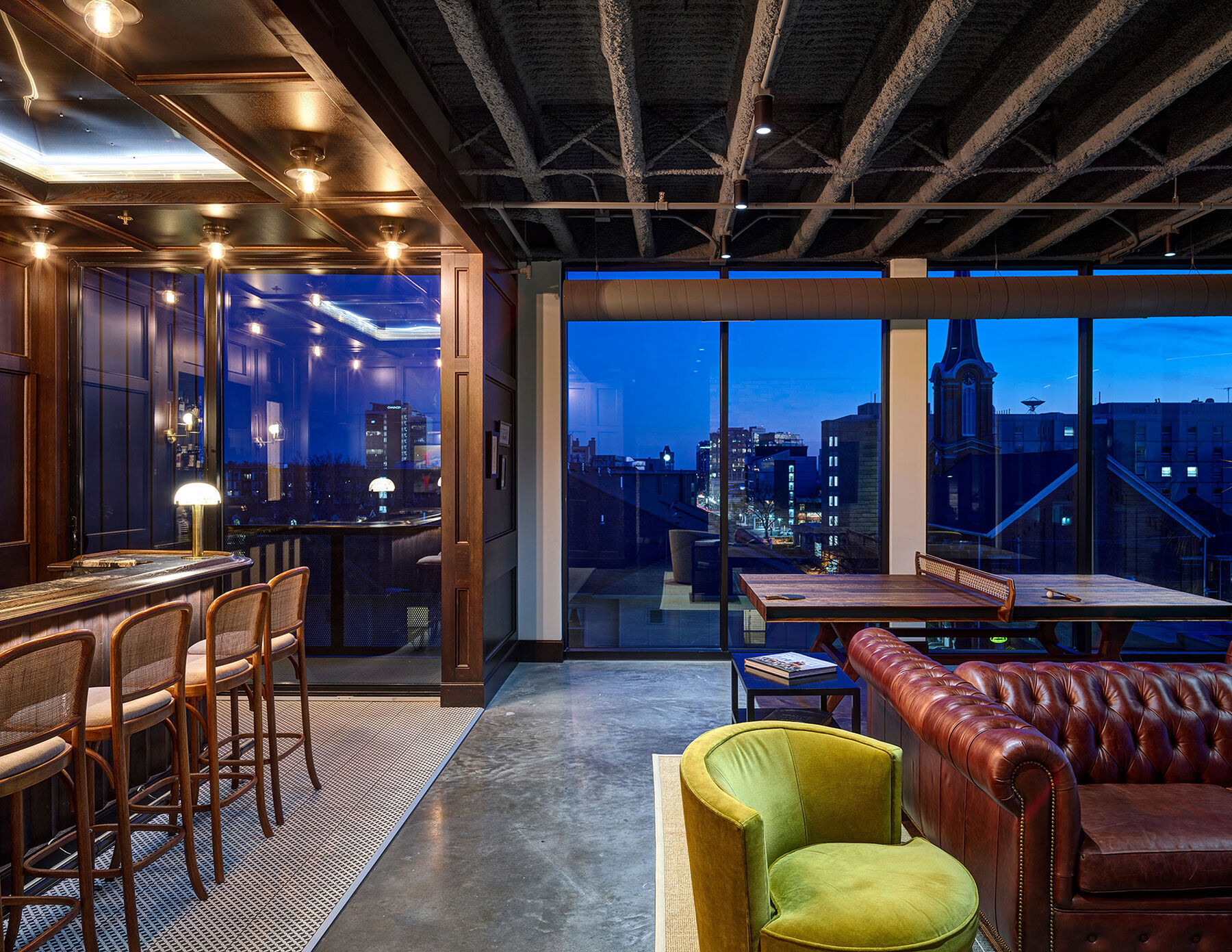 Dark wood paneling is initiated at the entrance and creates a continuous edge that divides the public and private spaces, and contrasts with the porosity of floor-to-ceiling glazing. Reclaimed brick partitions divide each volume. The palette is completed with inset caning, antique brass, and glossy tile. Furnishings introduce tufted leather, plush velvet, and woven rugs to optimize comfort. The composition of natural materials recalls the nostalgia of decade's past, while looking confidently toward the future.