"Given full creative reign to modernise an unrenovated period home in Glen Iris, a pared-back aesthetic brings a contemporary edge to this spacious residence designed with family gatherings in mind.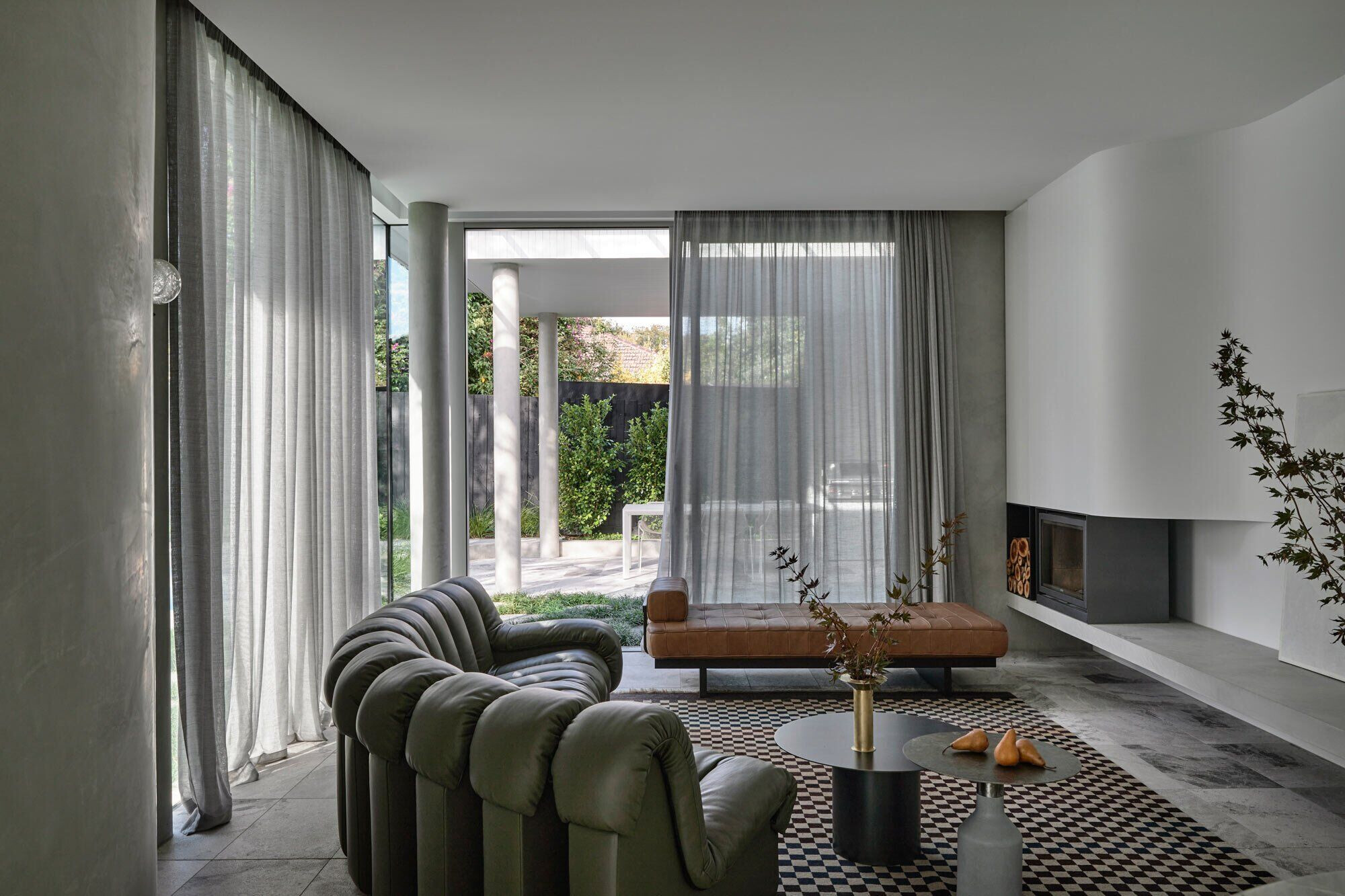 The clients are a retired couple who previously downsized to a large penthouse after their adult children left home. After becoming grandparents, they wished to return to a generously sized home with a pool and backyard where their grandchildren could play, and their kids could come and go as they pleased.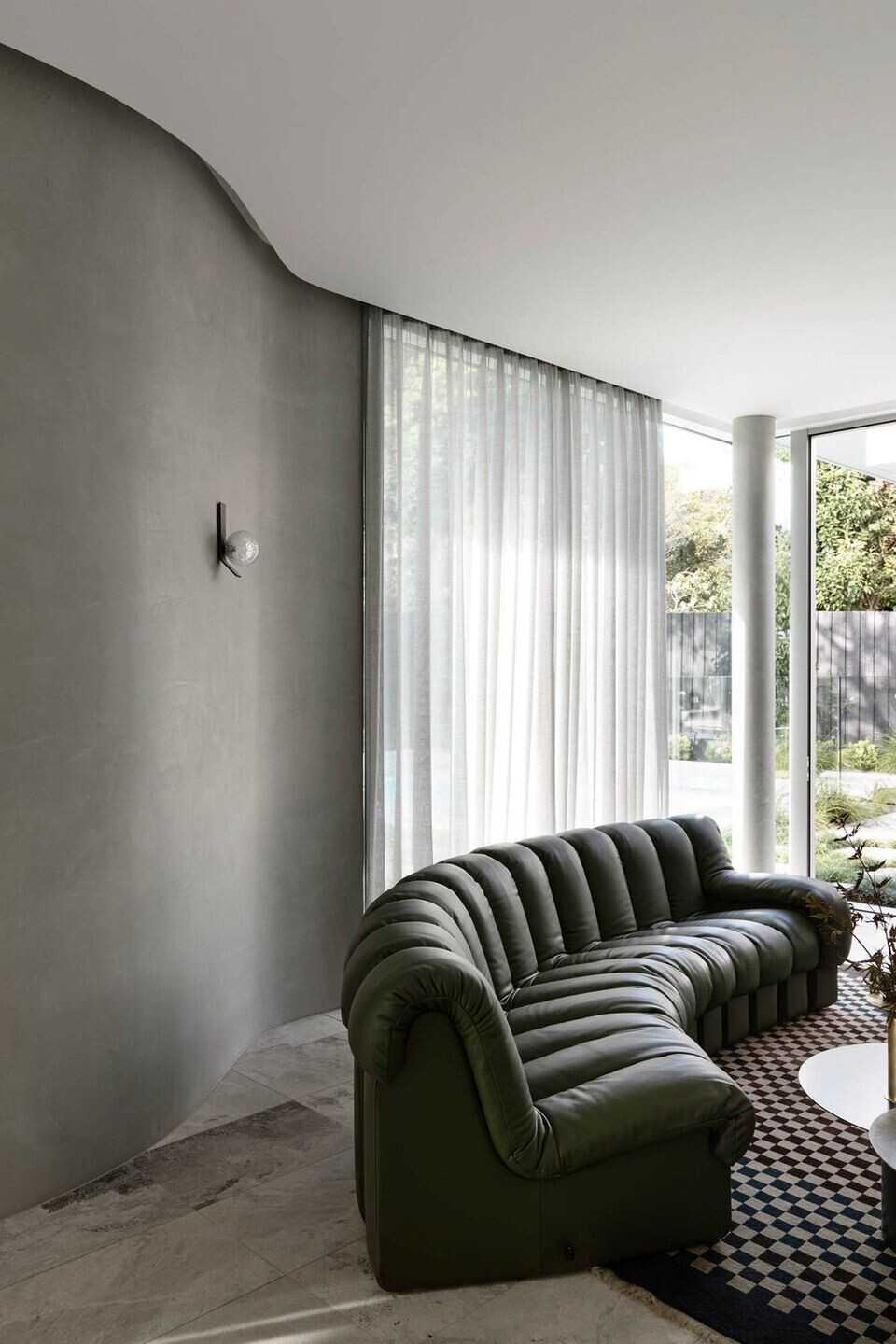 Hidden behind the existing building, the home's updated design responds to its context via a connecting glass link, allowing both the period home and the new pavilion to co-exist respectfully on the same site.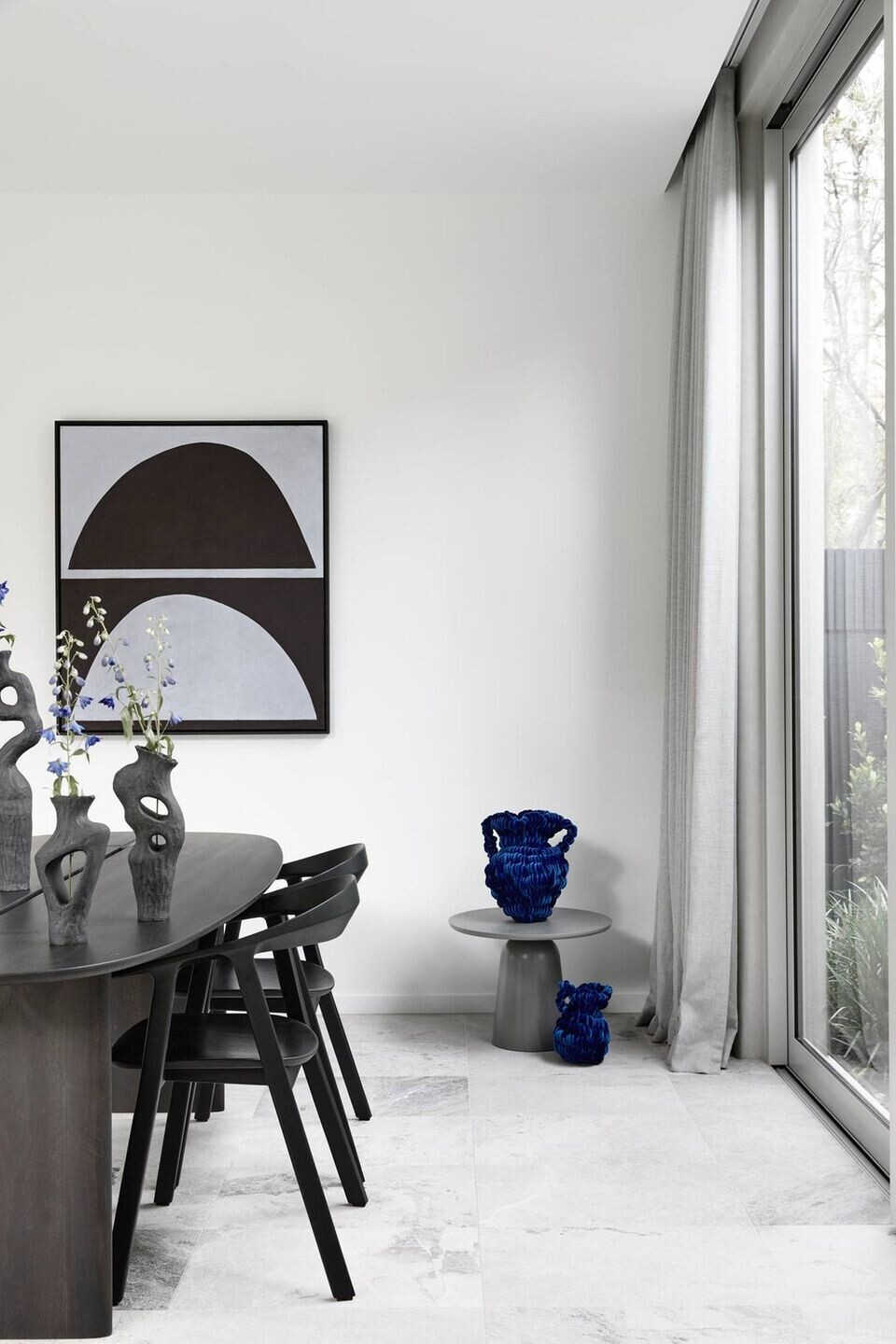 The pavilion hugs the southern boundary, which maximises the northern light into the home and landscaped areas, including the pool.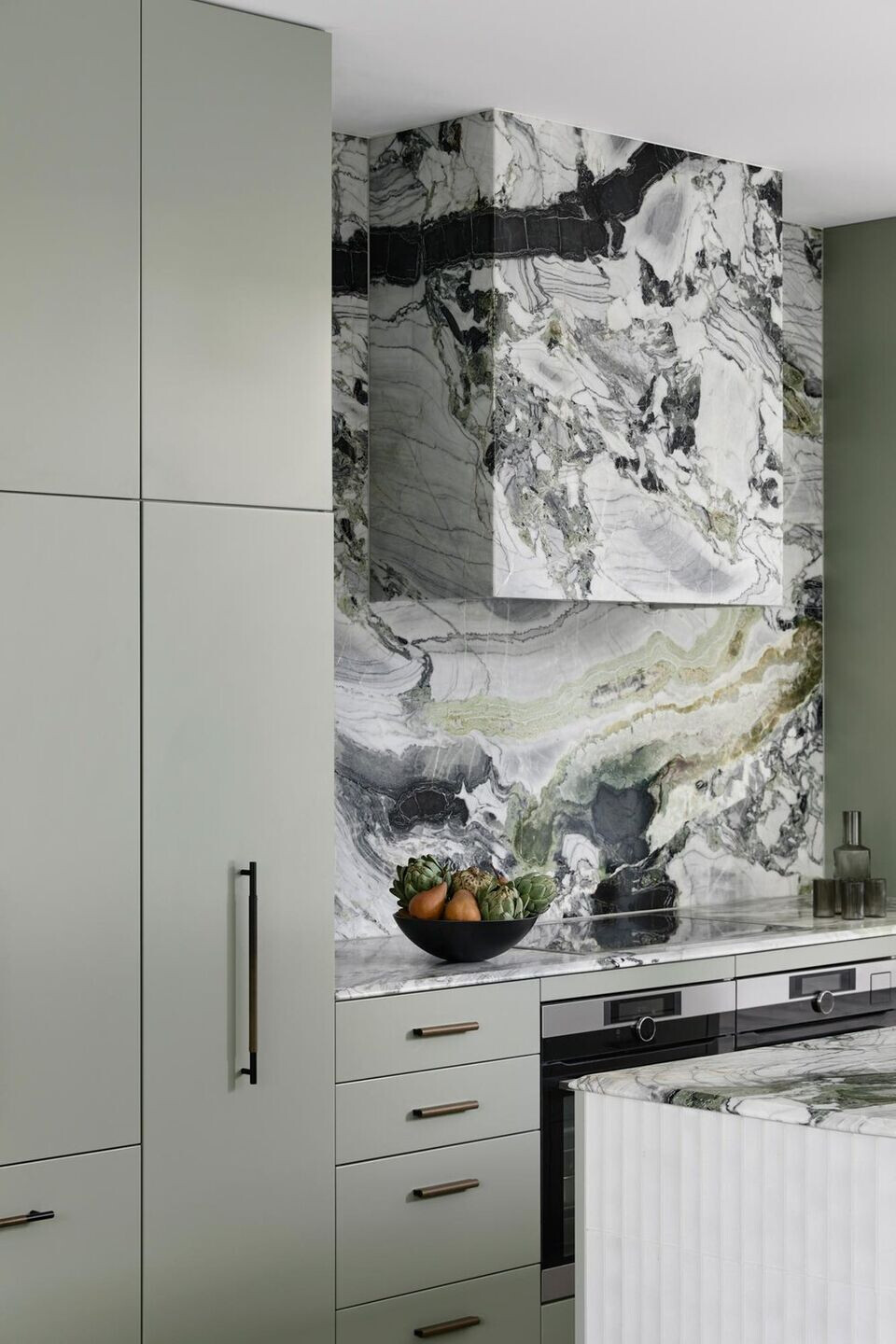 The design of the Glen Iris house showcases edited spaces featuring simple forms, while the rear pavilion curves were inspired by the existing arches at the front of the home. The green kitchen and carpet were driven by the clients who were keen to incorporate colour.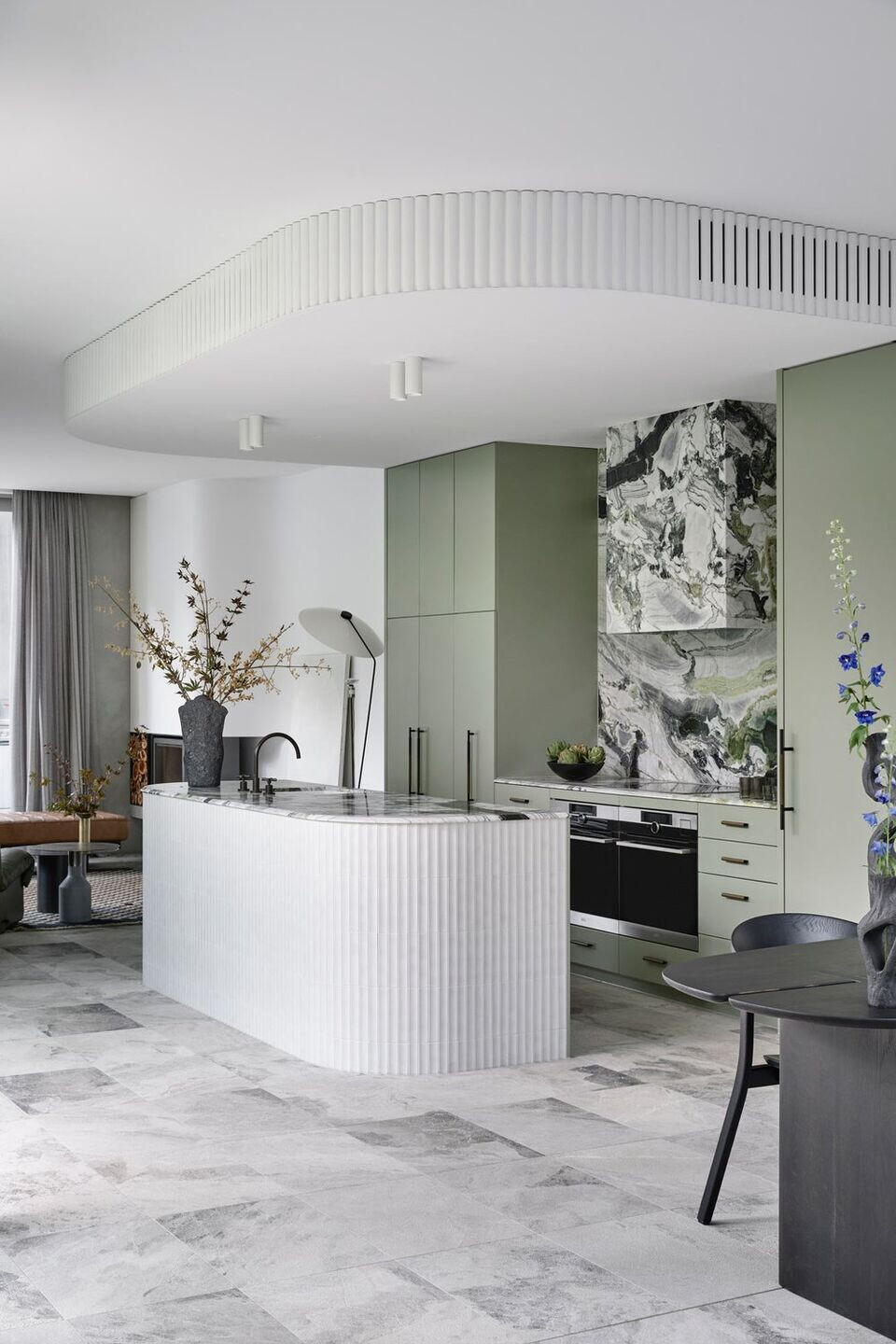 The curved concrete rendered walls of the pavilion, and in particular the bullnose rounded corners, give an incredibly soft language to an otherwise solid construction.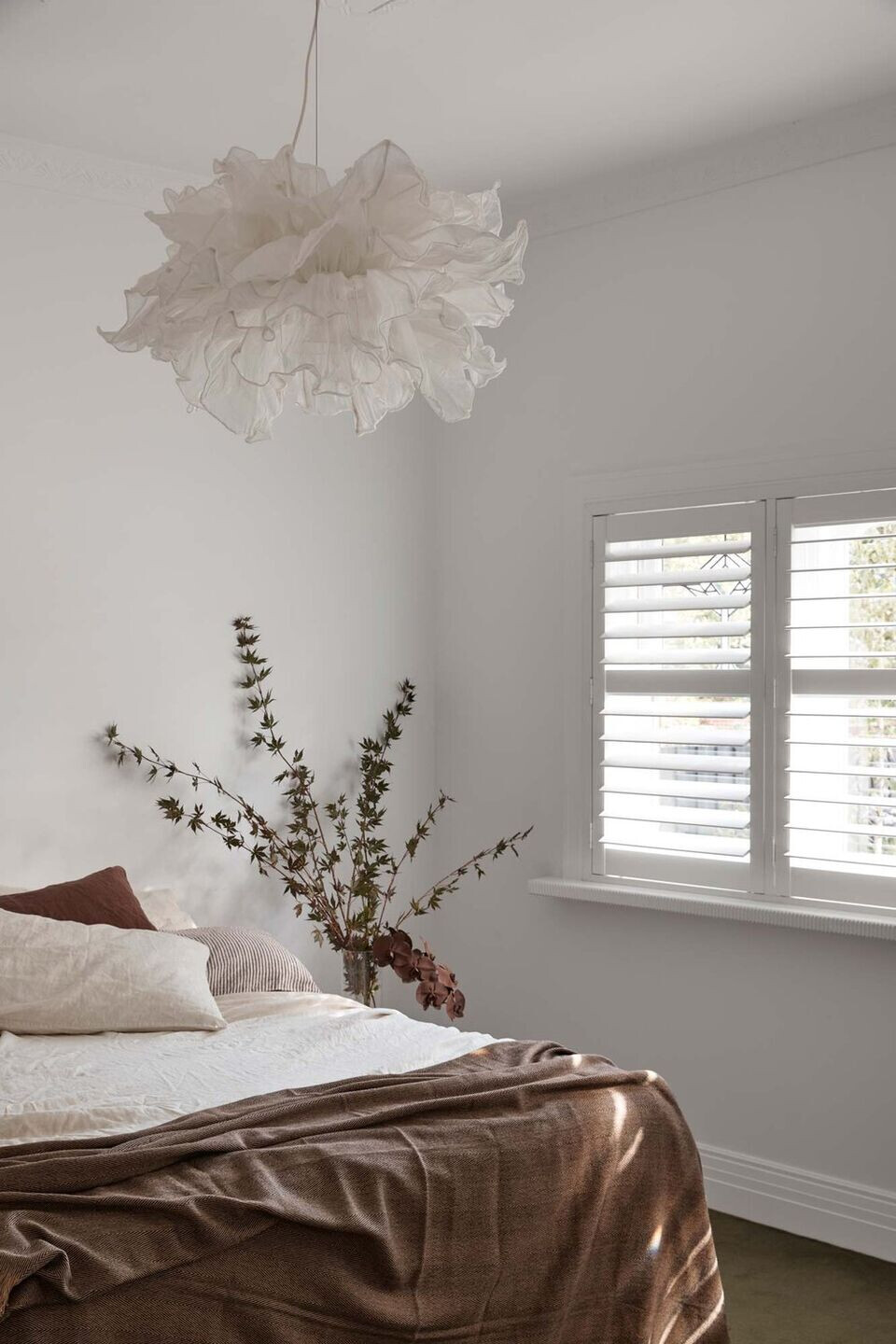 Design highlights of the home include its curved concrete walls and fireplace, Signorino natural stone, rattan/timber joinery and its distinctive green kitchen. Also worth noting are the Made by Storey timber flooring and Fizi wall lights by Articolo, which add to the home's unique character." Via Luke Fry Architects and Interiors