Mitchell + Corti Architects were approached to offer some suggestions on how to improve the layout and natural light levels in a two bedroom flat overlooking Victoria Park. We developed our scope to include the redesign of kitchen and bathroom alongside implementing techniques to improve the amount of natural light in the living area.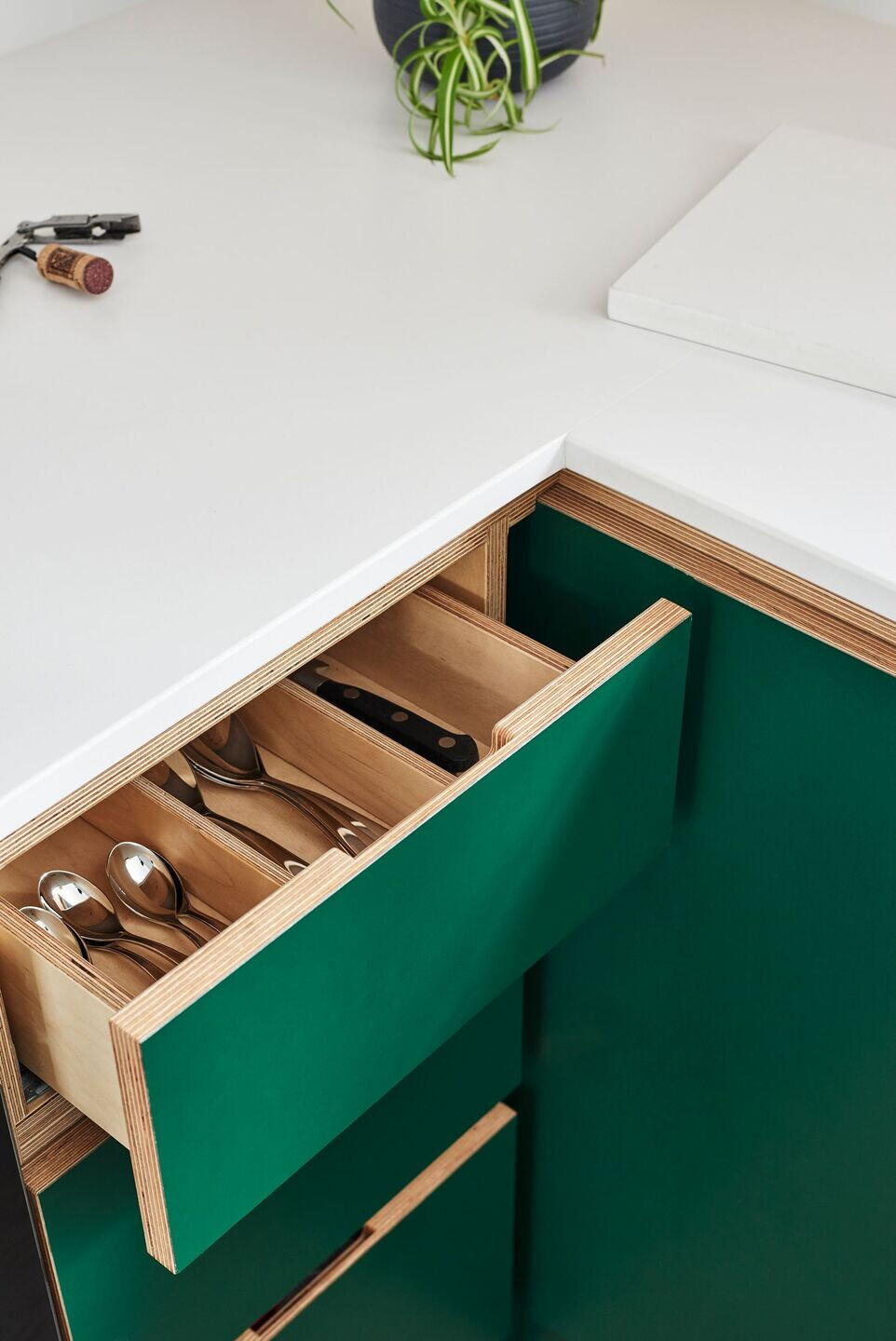 The design drew inspiration from the vibrant and diverse Hackney surroundings and developed into something a little different.
Playing with simple geometry we worked to design a refined design with unconventional design details and features.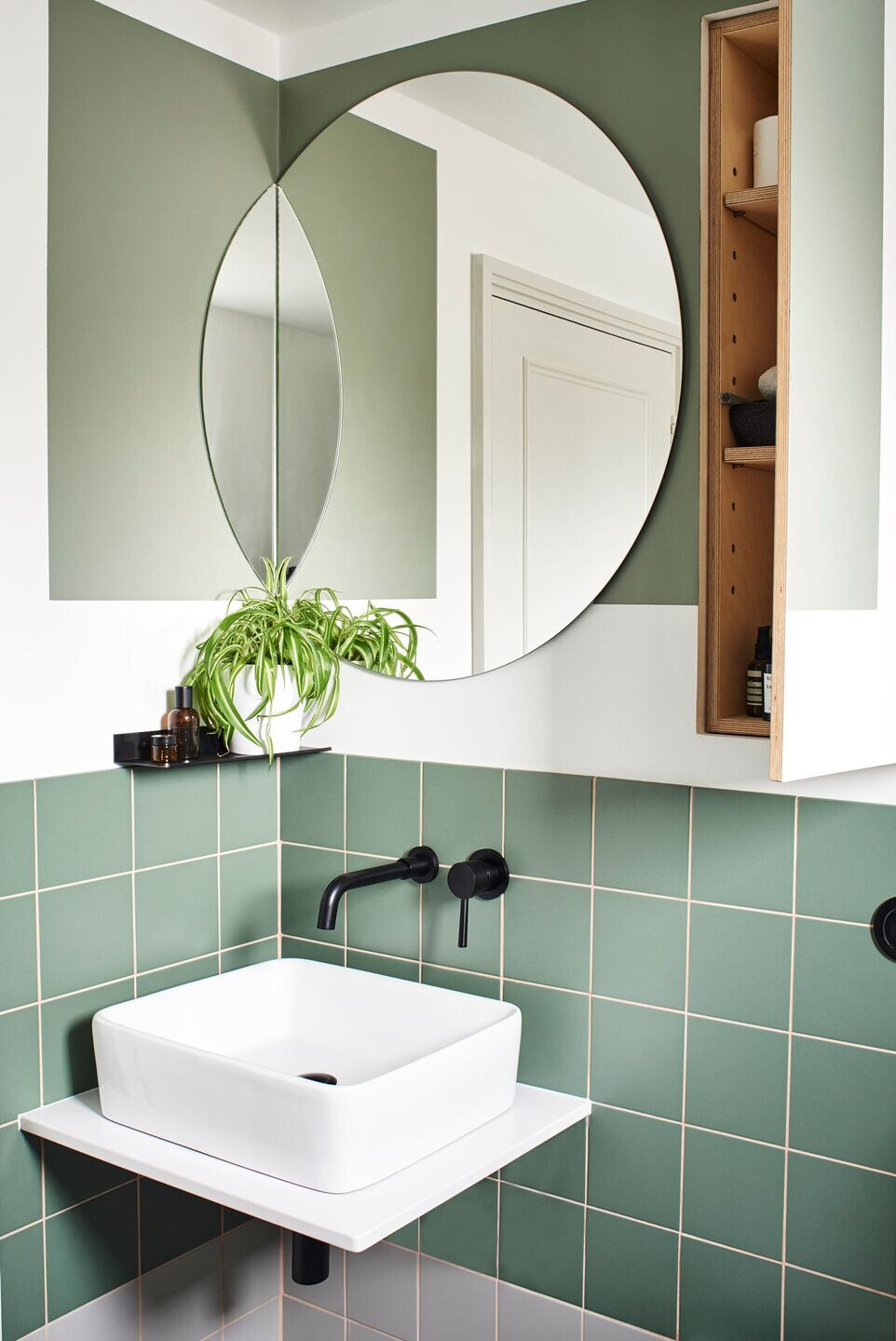 Working closely with a joiner we designed a bespoke plywood edged kitchen, with exposed shelves and built in appliances. In the bathroom we opted for a simple tile format/layout, but by using two different colours, a playful grout, and by playing with mirror shapes and cuts we created an unexpectedly fun room.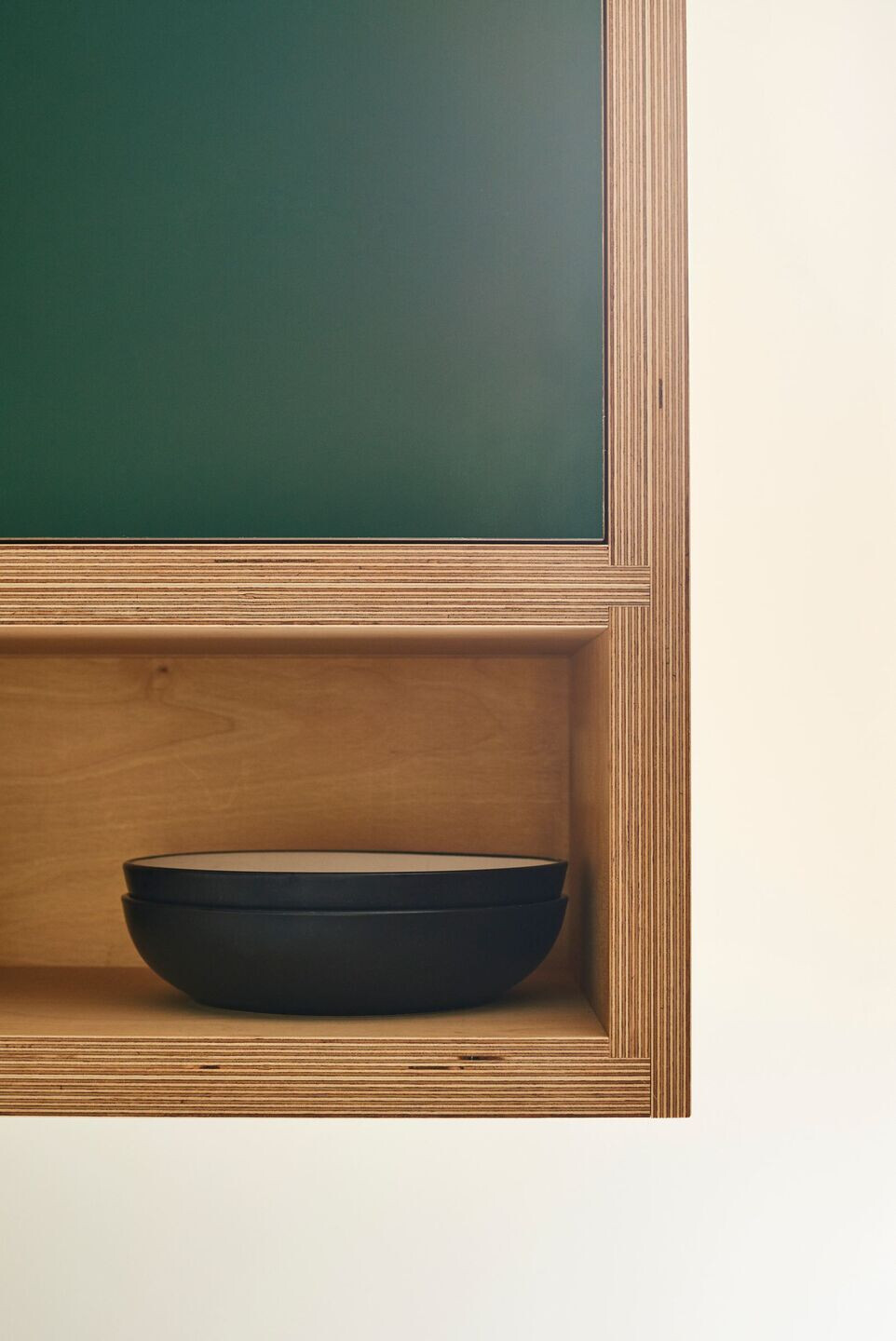 We worked consistently to carve out opportunities to turn everyday spaces into something a little different, enhancing the client's appreciation of each corner of the property.