This magnificent Haussmannian building needed a second life, after the departure of the children. There was also, and above all, a new way of displaying the owners' works of art, a new way of looking at them.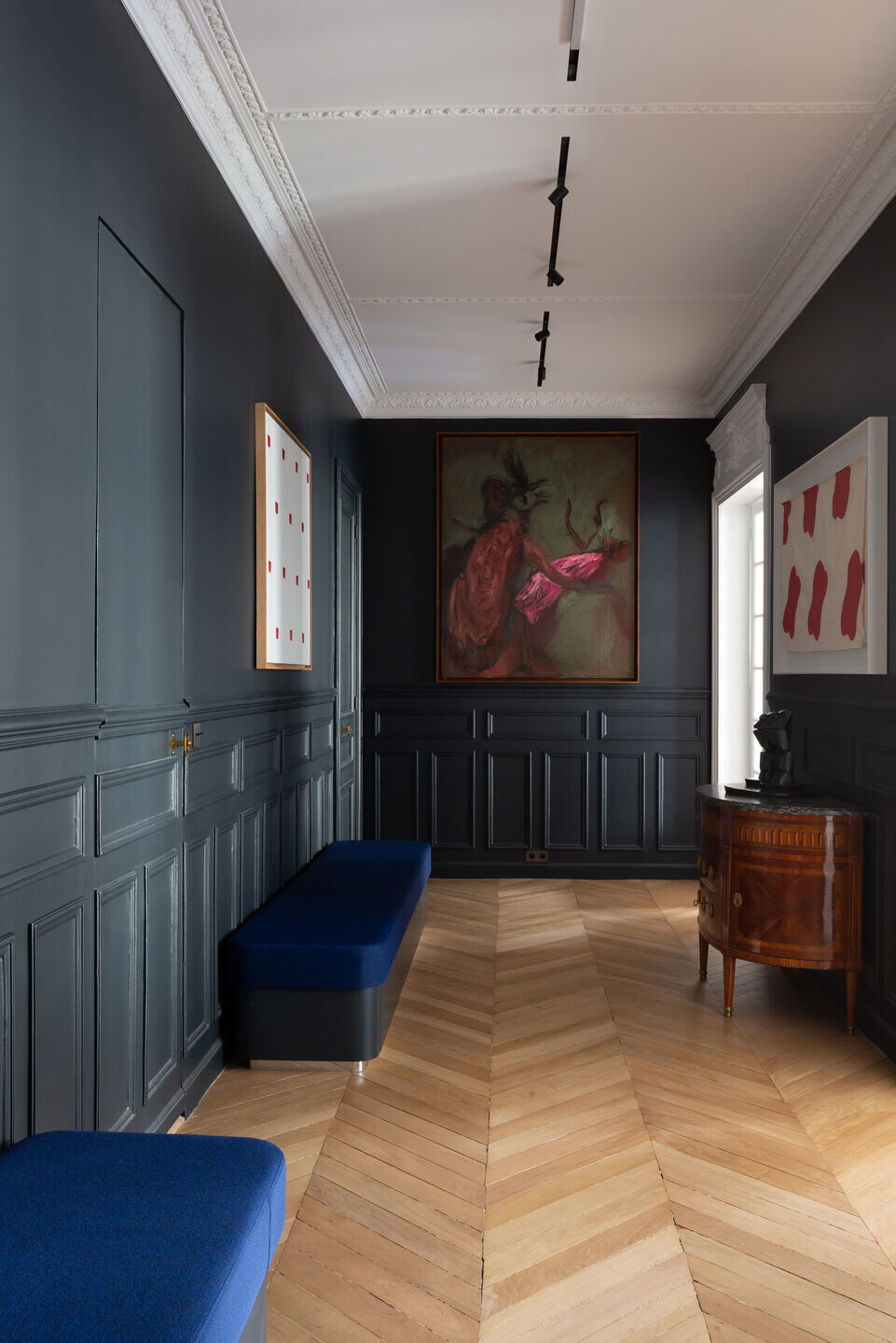 The classical architectural elements - molded ceilings, double glass doors, baseboards, 19th century stained glass - were treated as soberly as possible. They form a setting for each work of art, highlighted by appropriate lighting. Lighting fixtures and design furniture respond to the paintings, like an installation.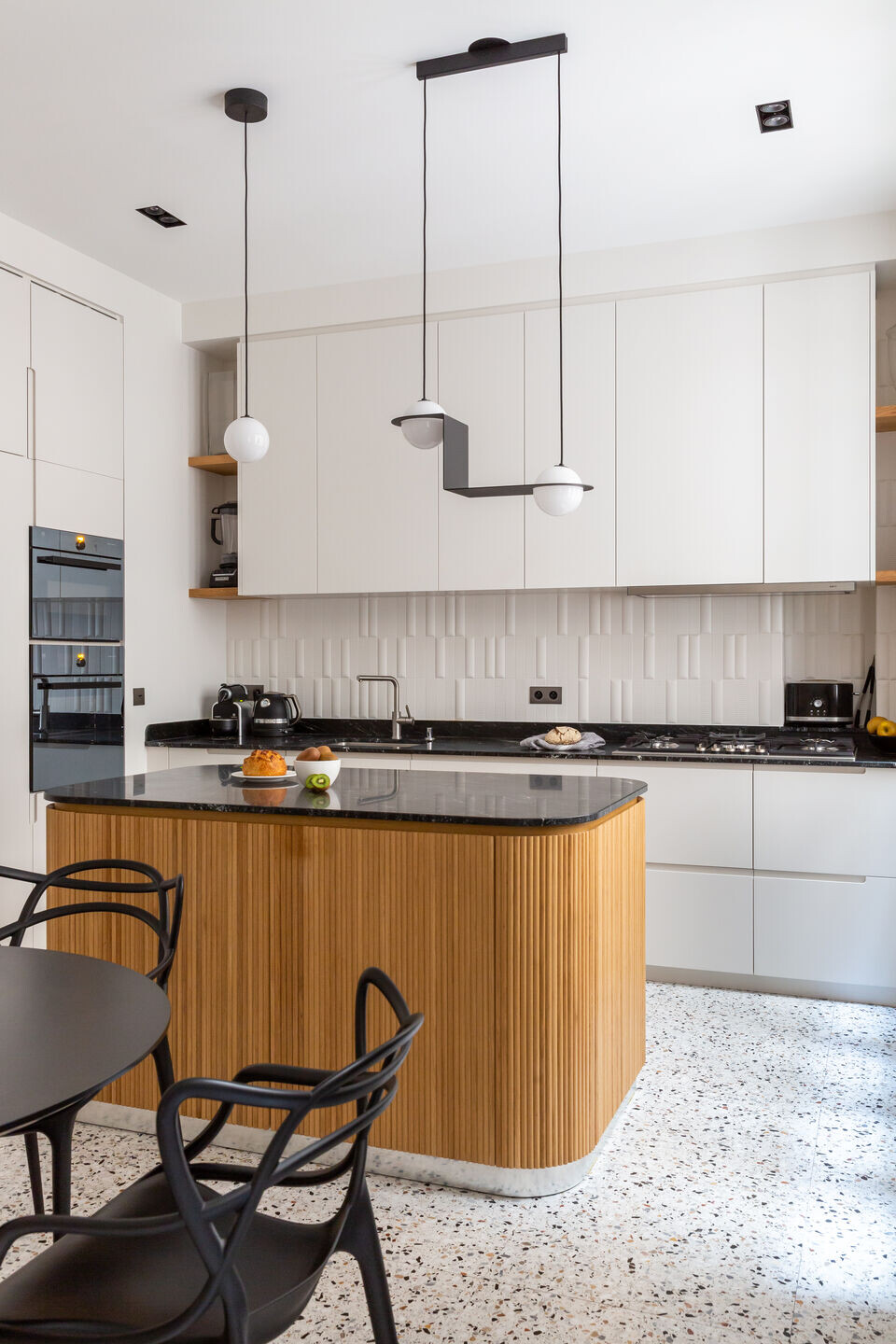 In the reception area, a black entrance gallery contrasts with an immaculate living room and dining room. The private area is distinct, with a glassed-in office and kitchen at its center, and bedrooms and bathrooms with soft colors, clean lines and elegance.