Dubai, United Arab Emirates
Concept Design
Total floor area: 2.400 sqm
The Dubai Sea House is conceived to both look at the sea and protect from the heat of the strong sun of Dubai. The shape of the House comes both from respecting the planning regulations and from the ambition to have a clean rectangular volume whose size and shape allow for shadows onto the outdoor area.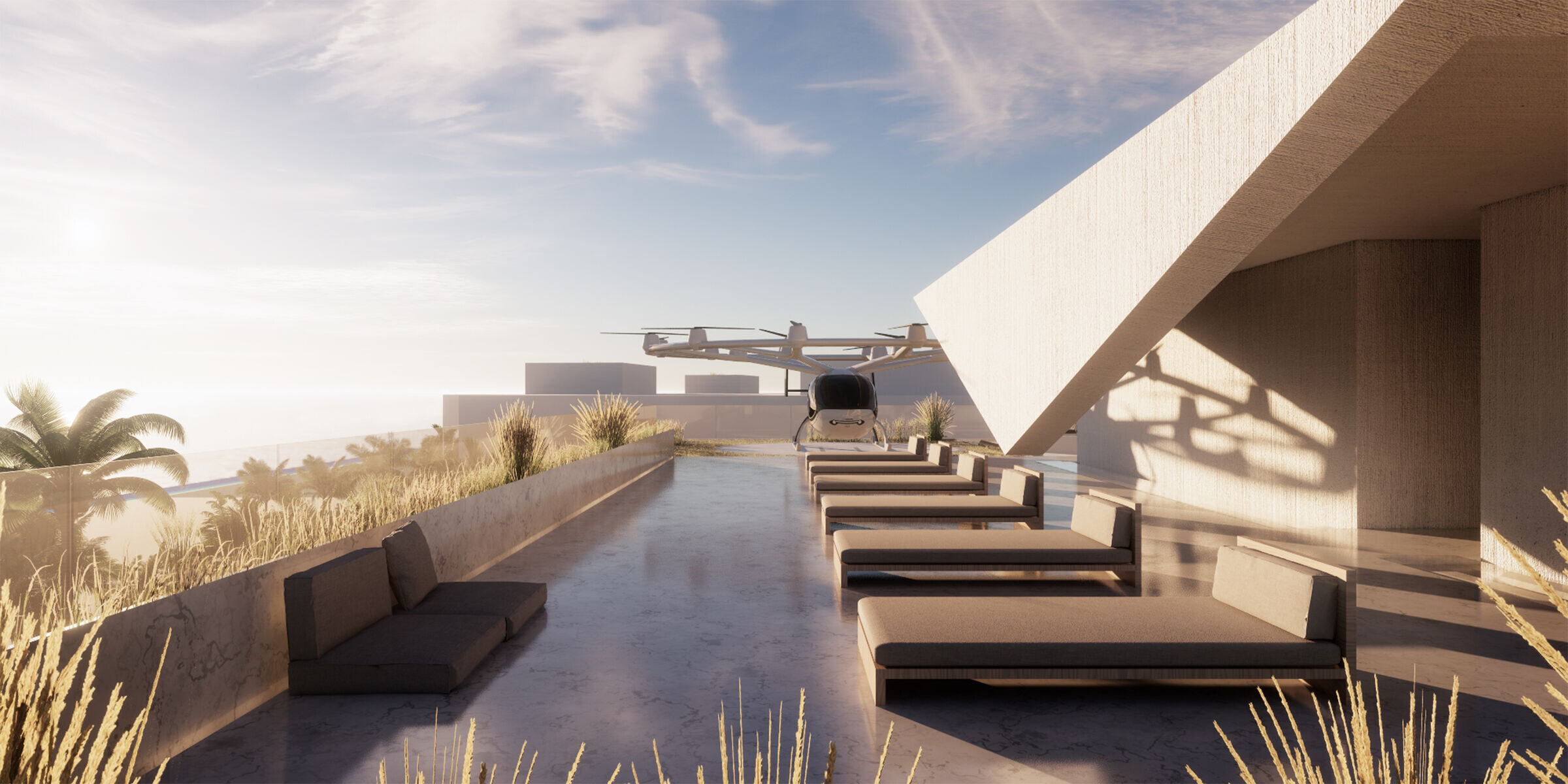 The program is a high-end residential home for a family and develops in four levels: the Basement the house is provided with Parking, Spa, a Playroom/Home Cinema and Staff Area which includes large Laundry and Service Kitchen, all spaces receiving natural light.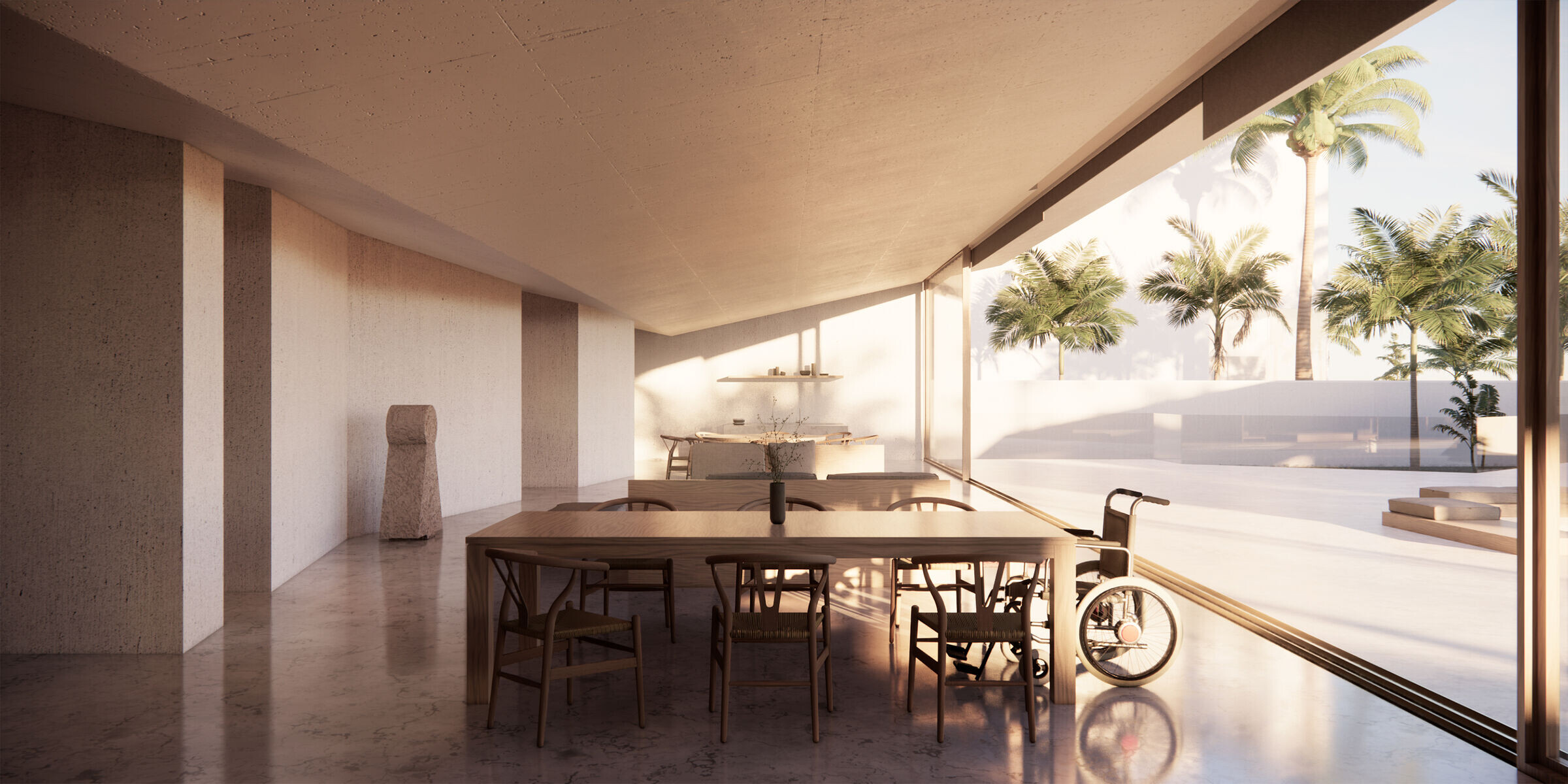 The Ground Floor is both accessible from the main entrance at the street front or through internal staircases/elevator coming from the basement, a Hall invites to enter the building and a tiny lobby leads towards the ambitious open-plan space that faces the sea, which includes common areas like living, dining, chill and even a small Art Gallery, behind this common area, are located a library, a reading space, a service bathroom, a large kitchen and storages. Ascending the stairs will lead to the first floor which is conceived to be as open as possible towards the sea, all rooms face the sea and have their walk-in closet, private bathroom and veranda, additional spaces such as a study, a meditation room, cleaning room are located at the back of the rooms and a large veranda offers a view towards the city.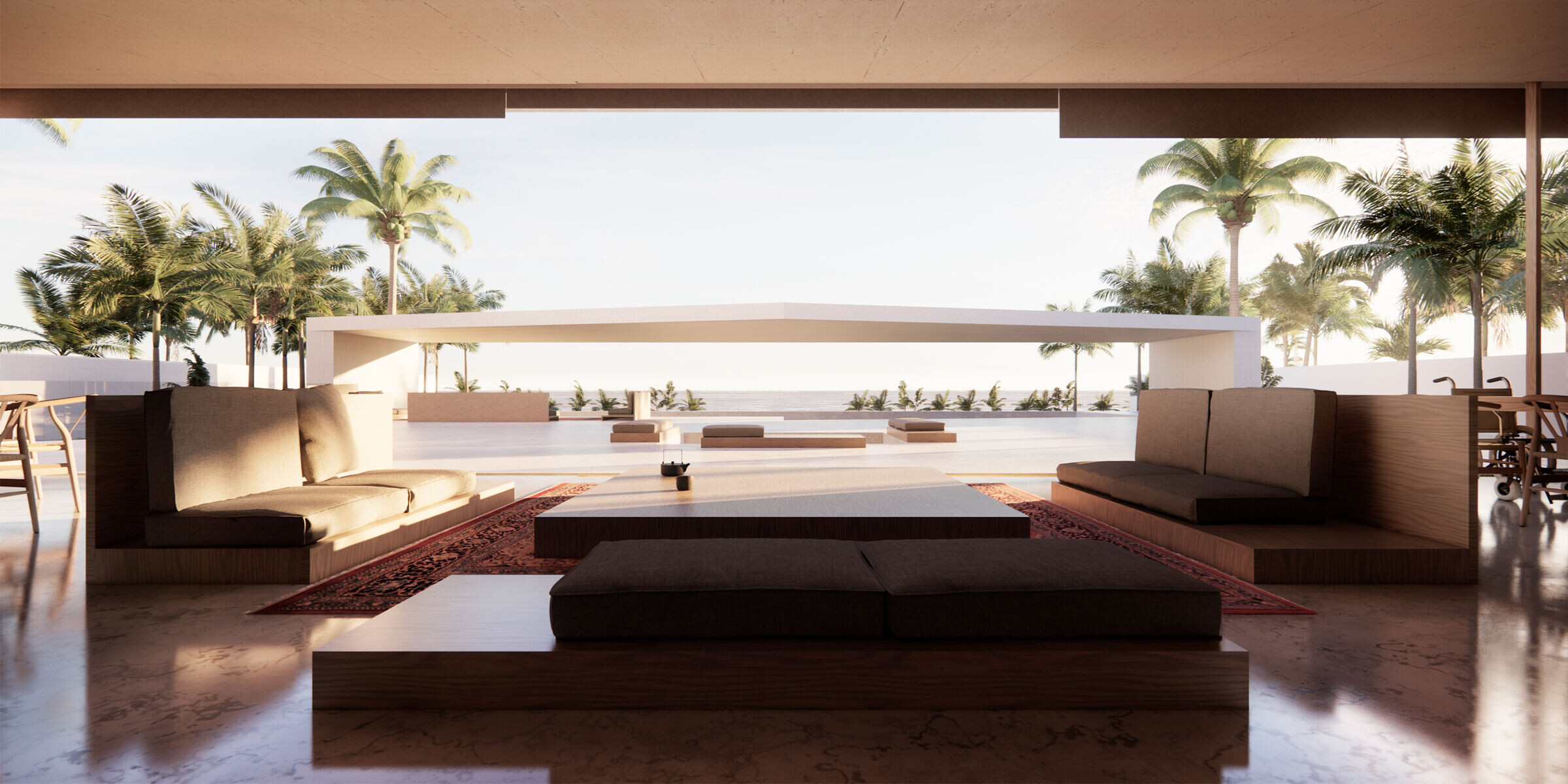 The rooftop is accessible and offers a large garden with 360º view over Dubai and the Gulf, a private landing pad for Passenger Drones is located at the roof level providing an outstanding experience of the place.
A 3m tall floating concrete pergola creates shadows to the swimming pool area and thus allows for a good outdoor time watching the sea in the garden.
A House consecrated to the Sea.