A wealthy living environment created by the difference in elevation and segmentation
Along a 3-meter height difference
with different floor heights and air areas
8 huts with different floor heights and air areas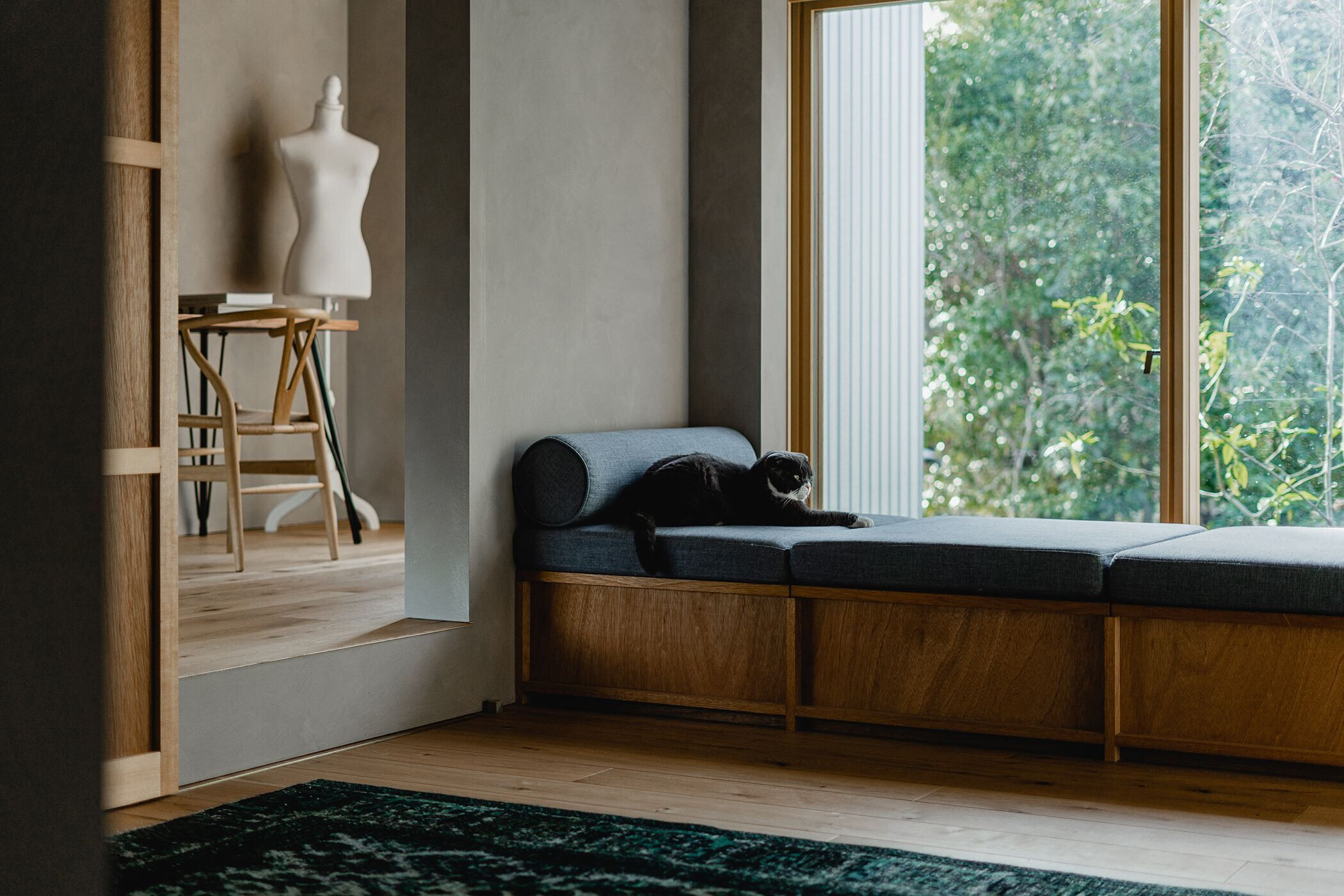 The site is located at the southern end of Nagoya City, in an area that used to be farmland but has been developed into a large-scale residential area, and it stands at the top of a hill dotted with residential areas, fields, wooded areas, and bamboo groves. We thought it would be best to create a simple and modest structure, like a hut that blends in with the landscape like a storehouse for farm equipment in a Japanese rice field.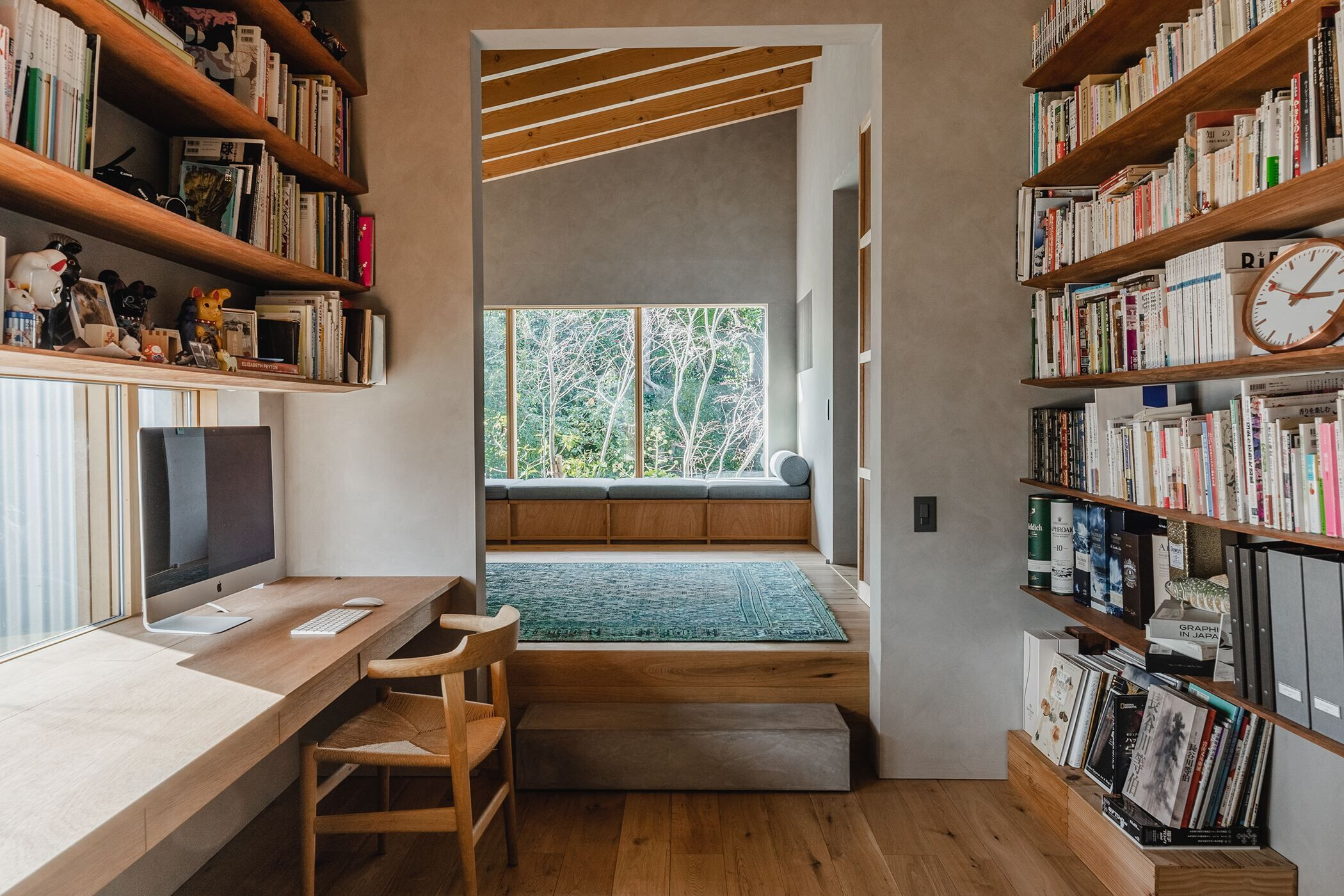 The exterior walls and roof are made of the same material of corrugated galvalume sheets to give a light impression and to create an immediate architectural appearance like a warehouse.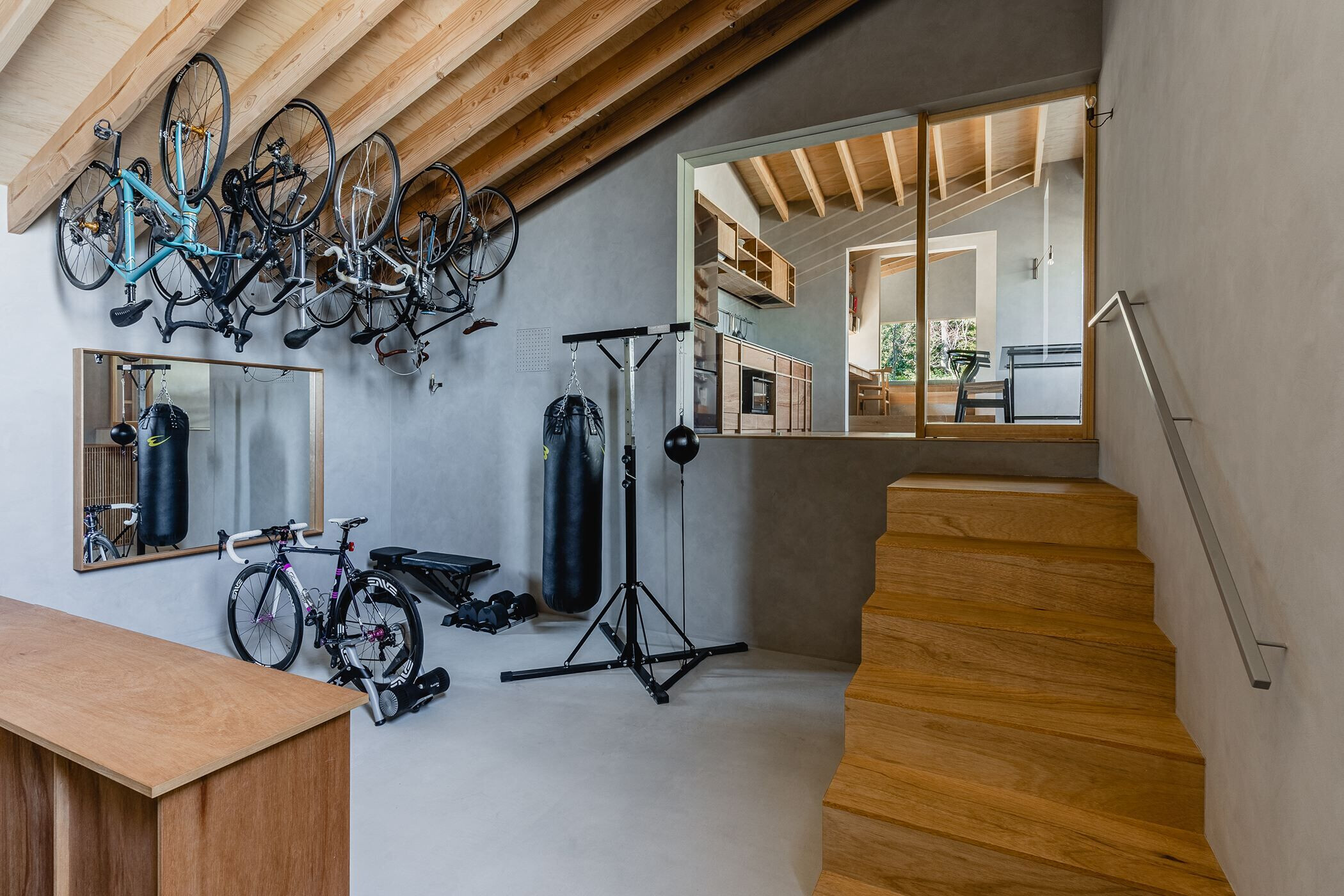 In the future, buildings will be constructed in the surrounding thickets and fields, vacant lots will become thickets, and the surrounding environment will change, but because the house is modest, it will remain there forever, coexisting with the atmosphere. I hope that it will become a universal house that evokes everyone's mental image and blends into the landscape.
Material Used:
1. Facade cladding: Galvalume steel plate
2. Flooring: Wooden oak flooring,IOC
3. Doors: Wooden Lauan Original production
4. Windows: Wooden Original production
5. Roofing: Galvalume steel plate
6. Interior lighting: steel, Original production