The visitors of this restaurant will soon experience not only the exquisite cuisine, but also how it feels to live in the IQOSA interior.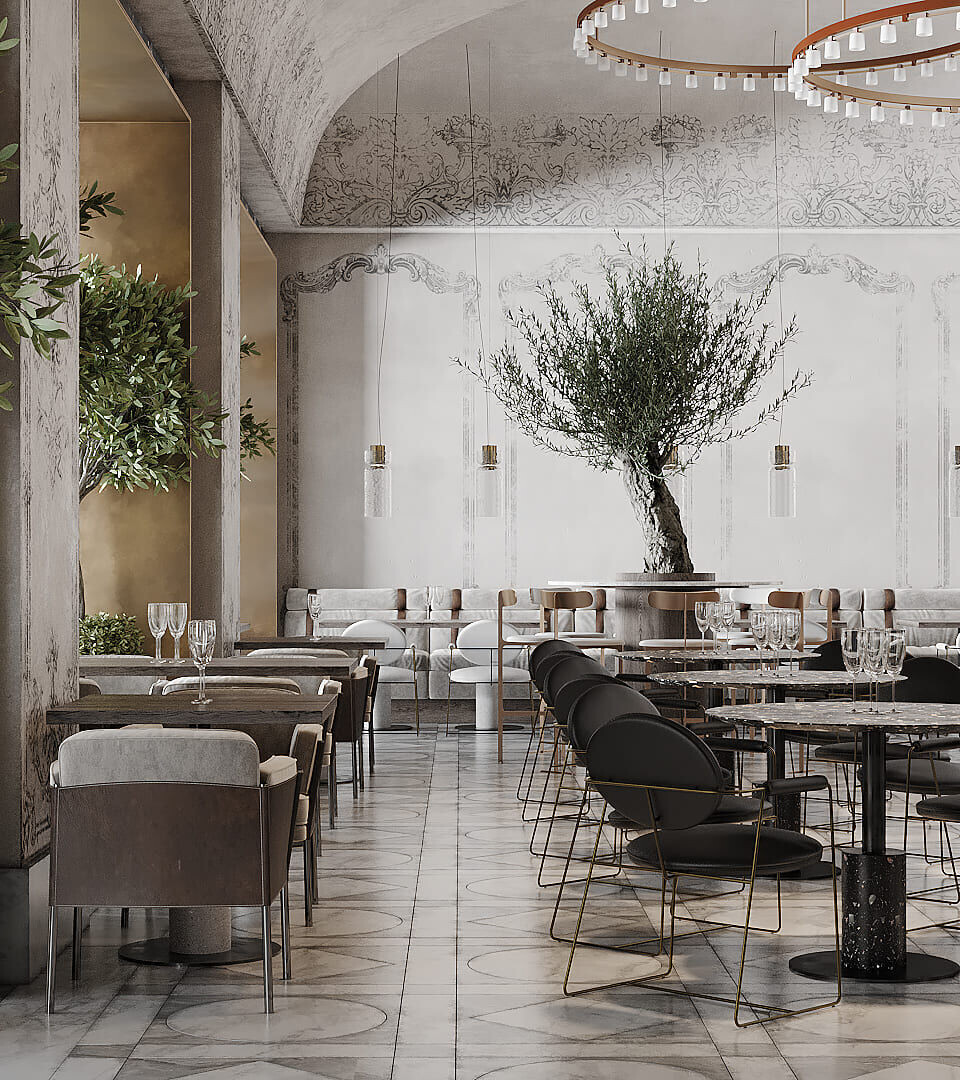 Our task for this project was quite straightforward: the design had to create a very relaxing atmosphere that would highlight the architecture. And we had to think like a guest, a waiter, a bartender, a host, and a chef to make sure the interior serves each of them well.
The idea of creating a perfect place was always in our minds as we were working on this project. And this restaurant is indeed an ideal spot for anything. You can easily picture yourself reading a book while enjoying a cup of your favorite coffee, taking your special one for a date, or meeting with your parents for late Sunday brunch.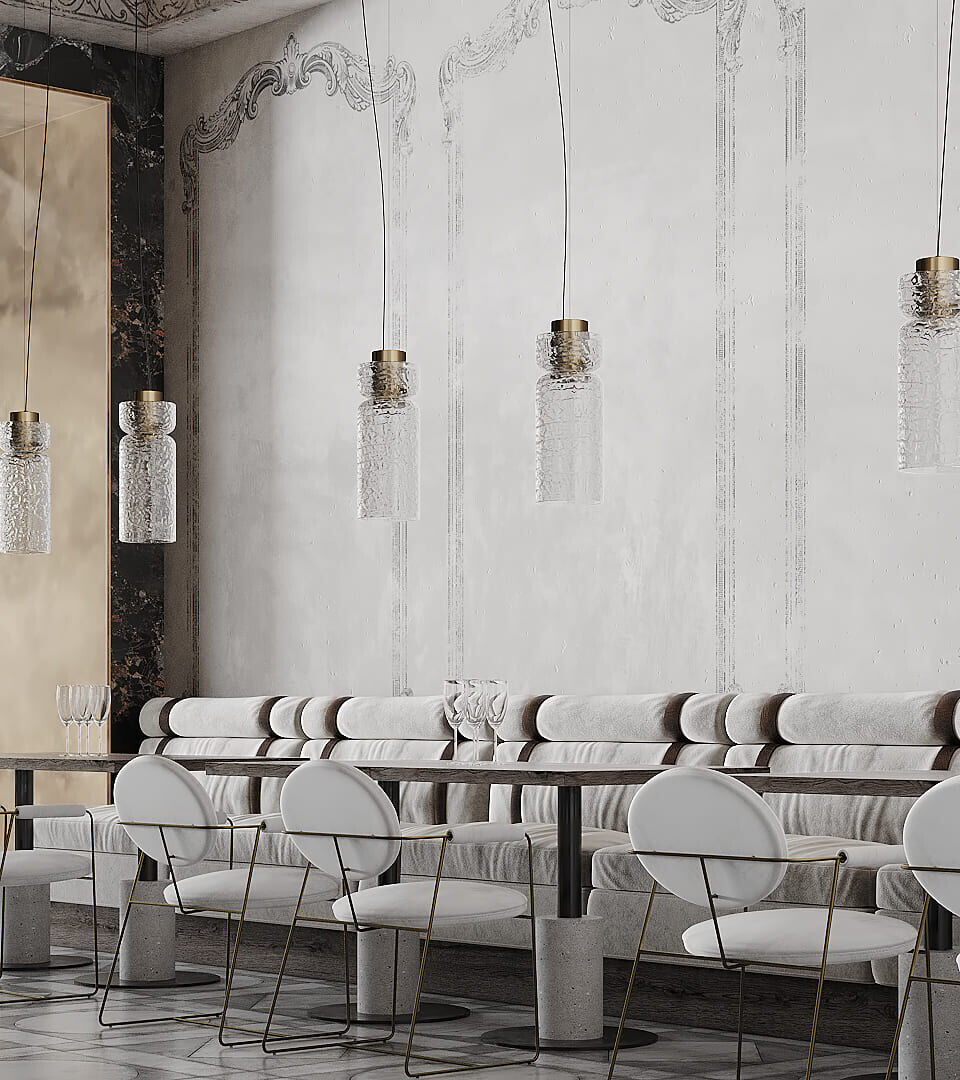 Custom solutions help the interior create the unique atmosphere of the place. The one you only feel in this particular venue.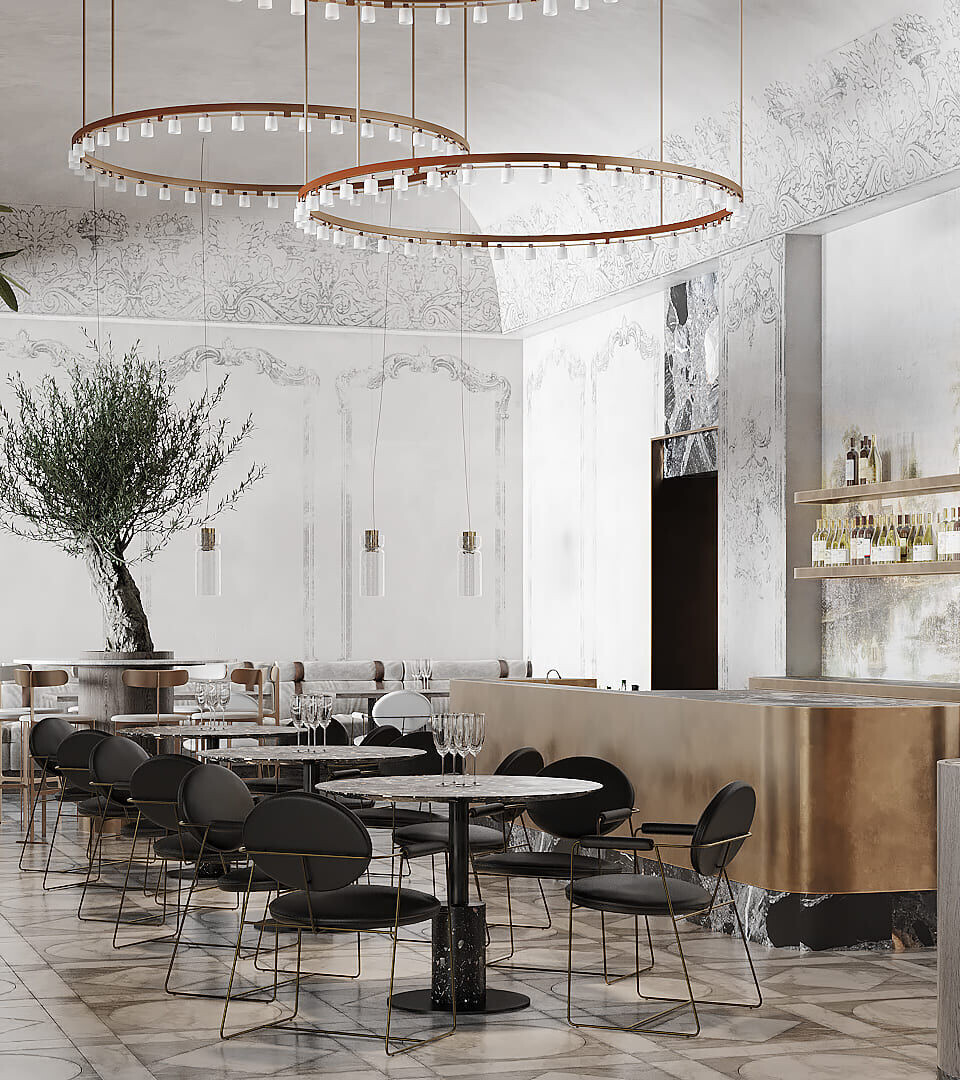 Except for Minotti Spa chairs and sofas, every piece of furniture and decor you see in this restaurant is custom designed based on our visualizations. This approach helped us achieve the project's primary goals: to make this space remarkable and to invoke the desire to book a table here again.