They say you can learn a lot about the people from their preferences. Check our new project we did for our colleagues from MKAN Architects and invite people over and see what draws their attention — you might learn a lot about your guests.
Out of curiosity: what caught your eye?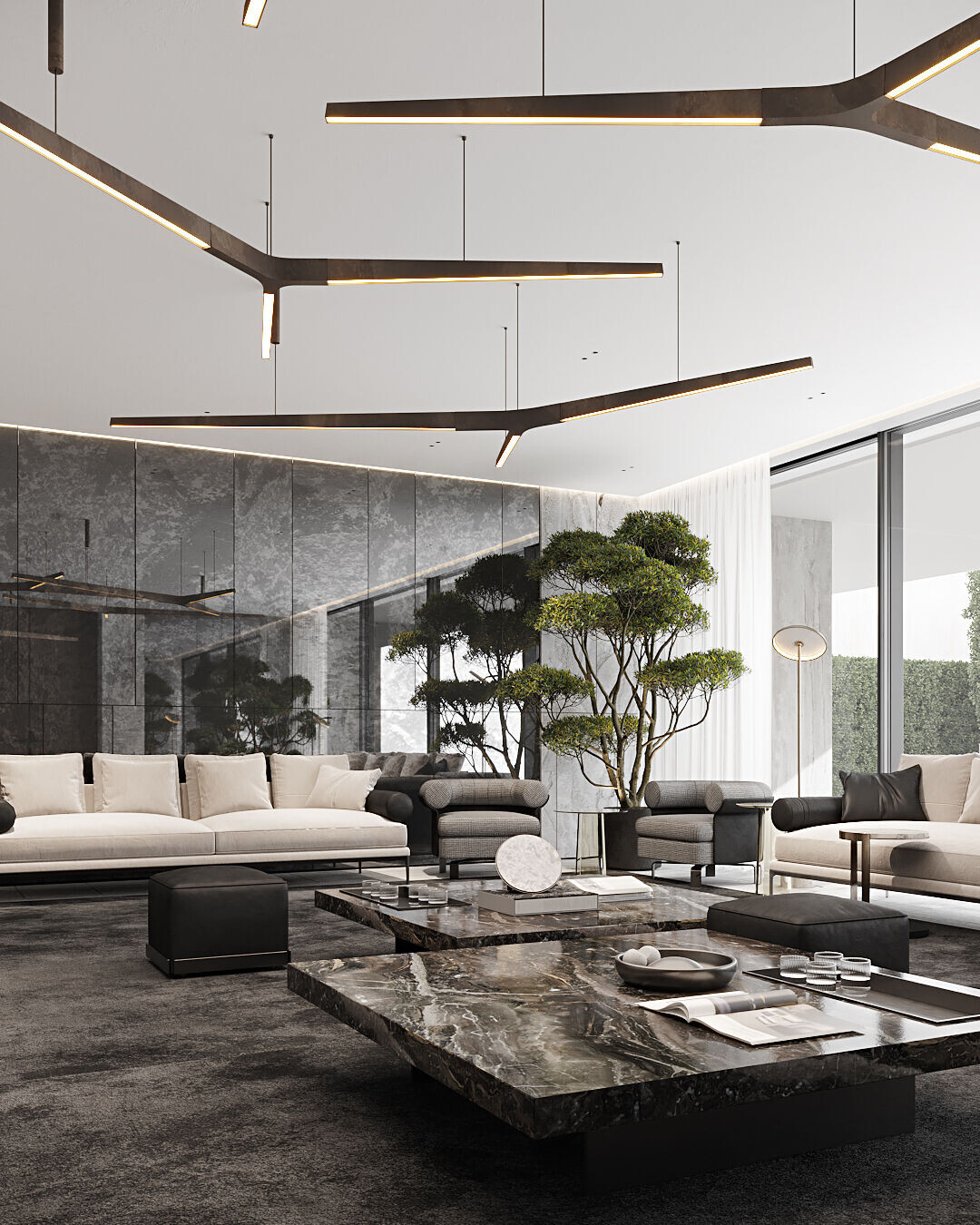 Welcome to the villa, which mesmerizes with the mix of sharp and flowing forms in furniture, architecture, and wall decor.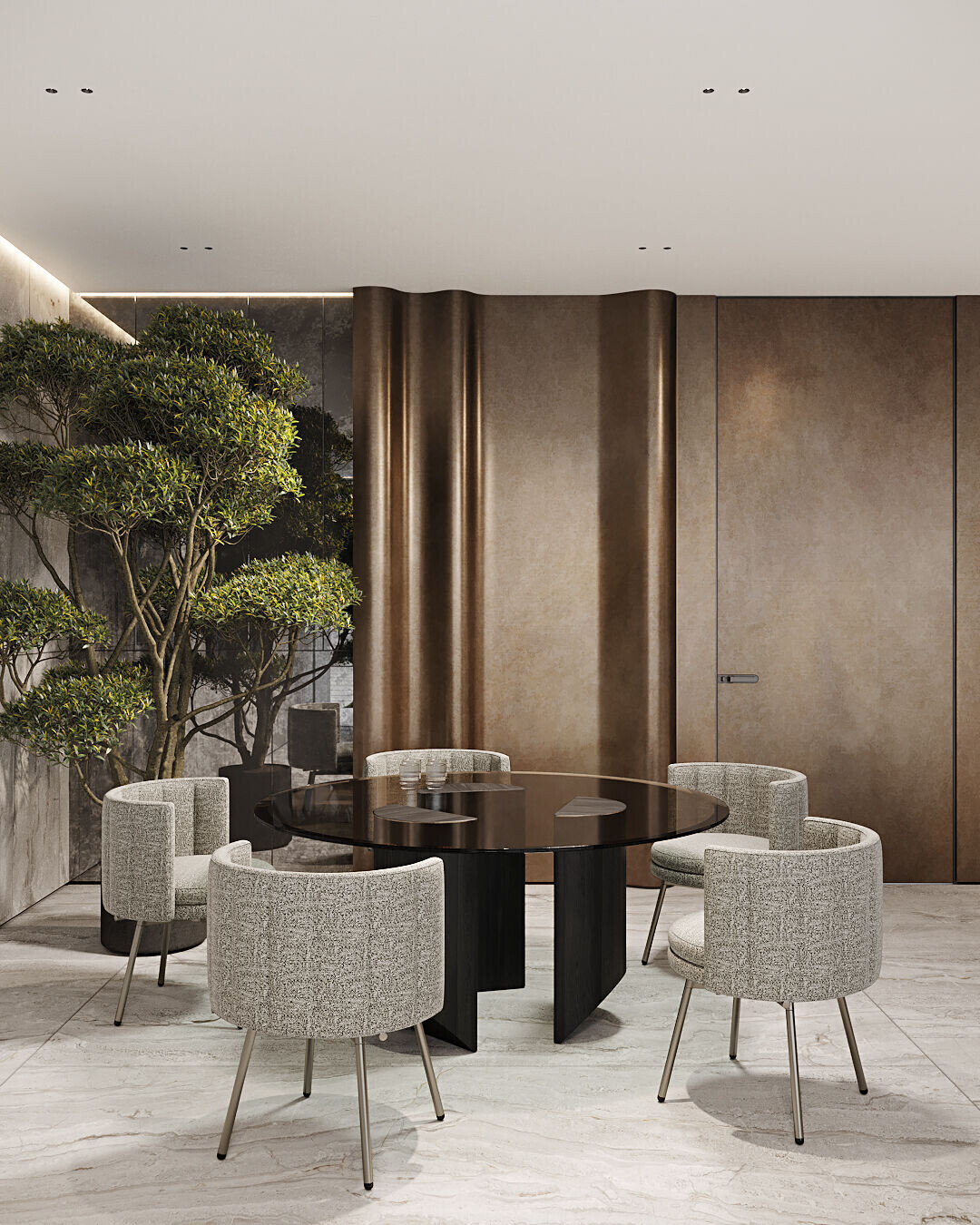 Just look at the HENGE piercing chandelier that points right at the wavy table base in dark bronze. Or the rounded MINOTTI SPA chairs that smooth the strict geometry of the space.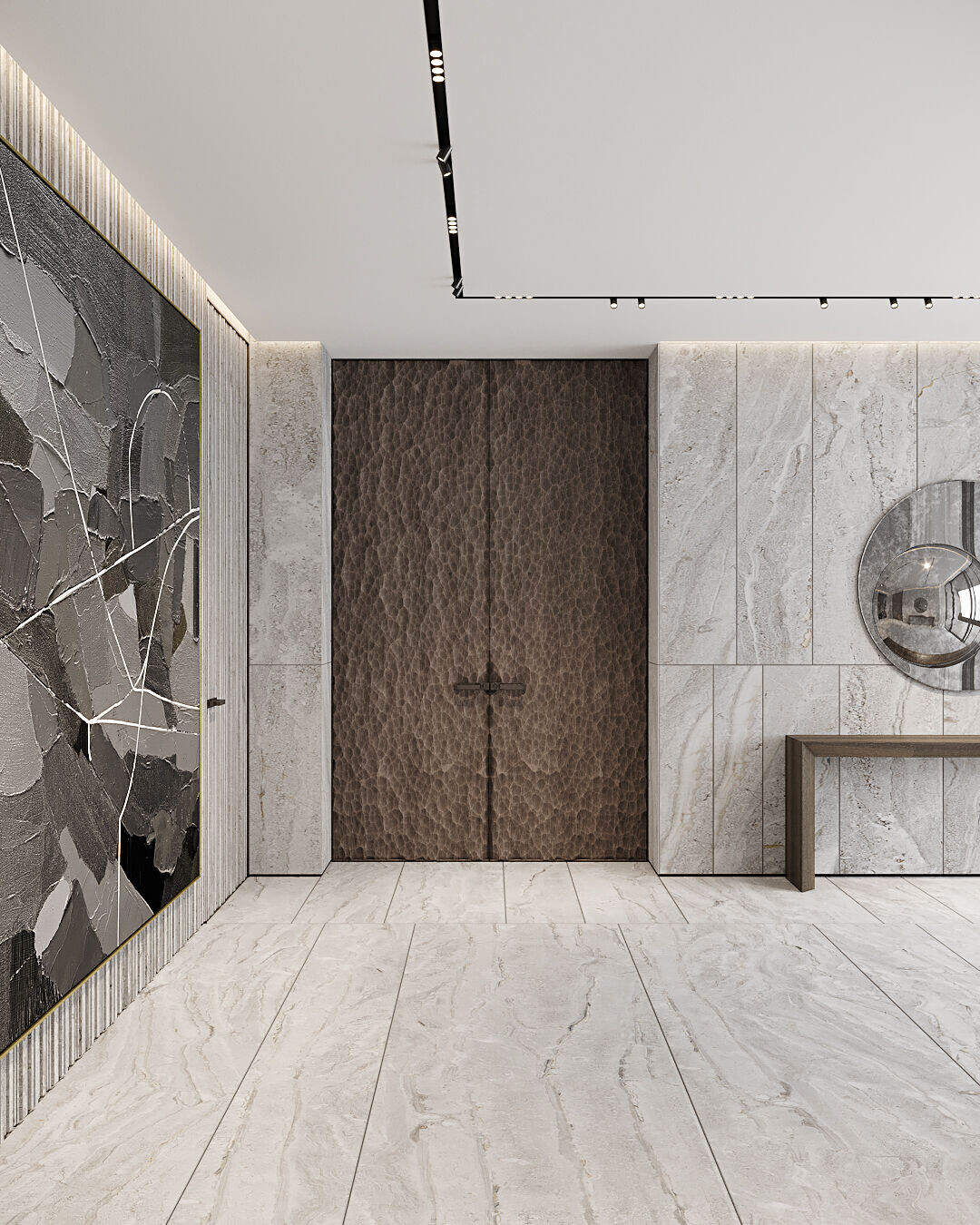 That's the harmony of opposites!