Memory of the surveillance point And access control project "la guarida del lobo"
"Without masonry" this was the premise which started the project, the main requirement of the promoter was that it should be a dry construction work, assembled as if it were a puzzle. Very precise pieces that perfectly fit together.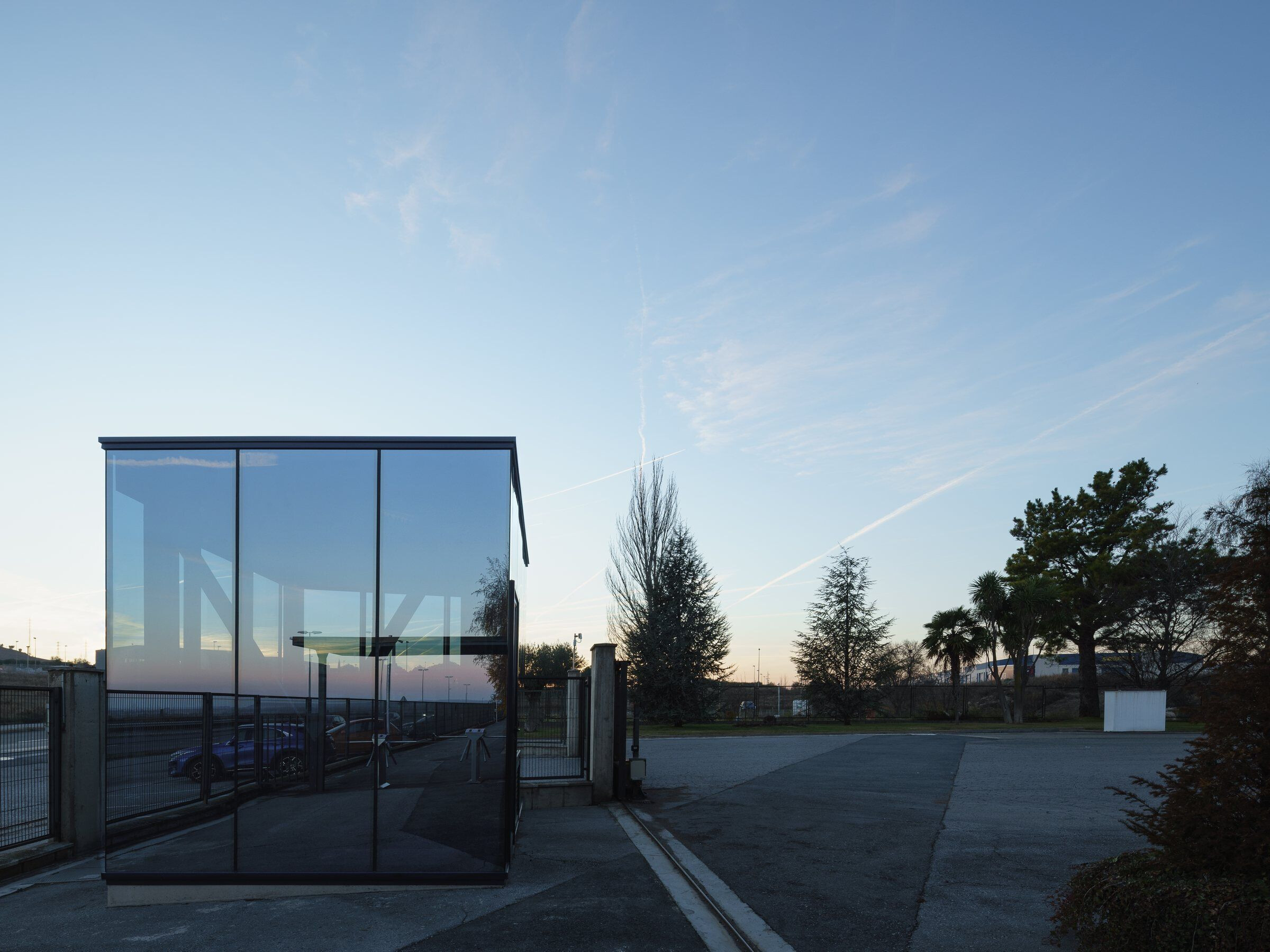 The main design challenge was to fit all of these pieces together, to solve all the construction details and avoid thermal bridges. Throughout the works the union workers were as precise as watchmakers.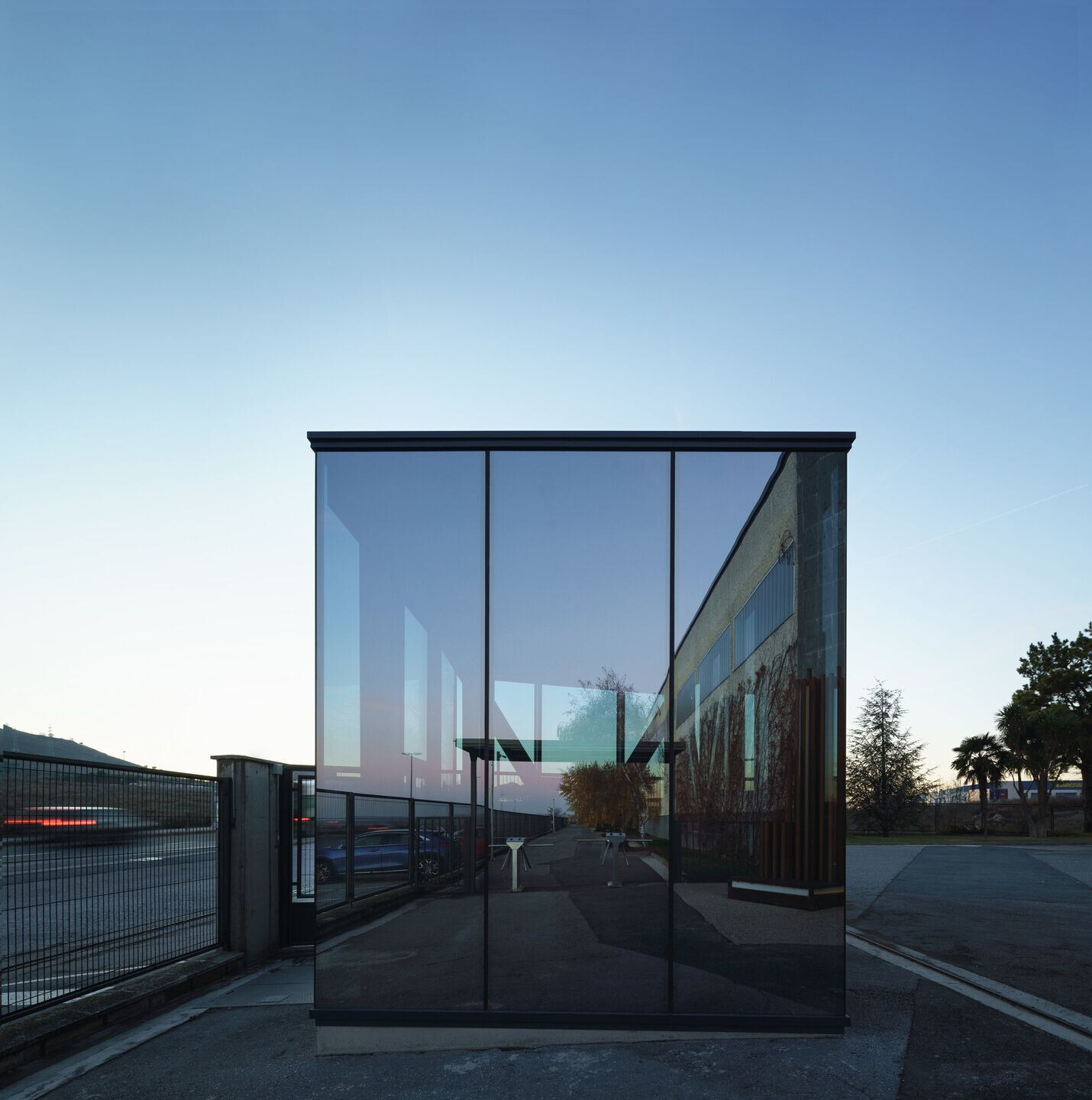 The program is minimal, the project is minimal; a lookout from which to see without being seen. The main materials were brought down to two: glass and wood. The solution: a mirror façade that allows a 360º view while rendering its interior private. This façade surrounds the structure, ceilings and wooden floors. The project is located in a varnish factory, therefore, with the exception of the curtain wall and the foundation slab, the rest of the construction elements were made of varnished wood with different company products.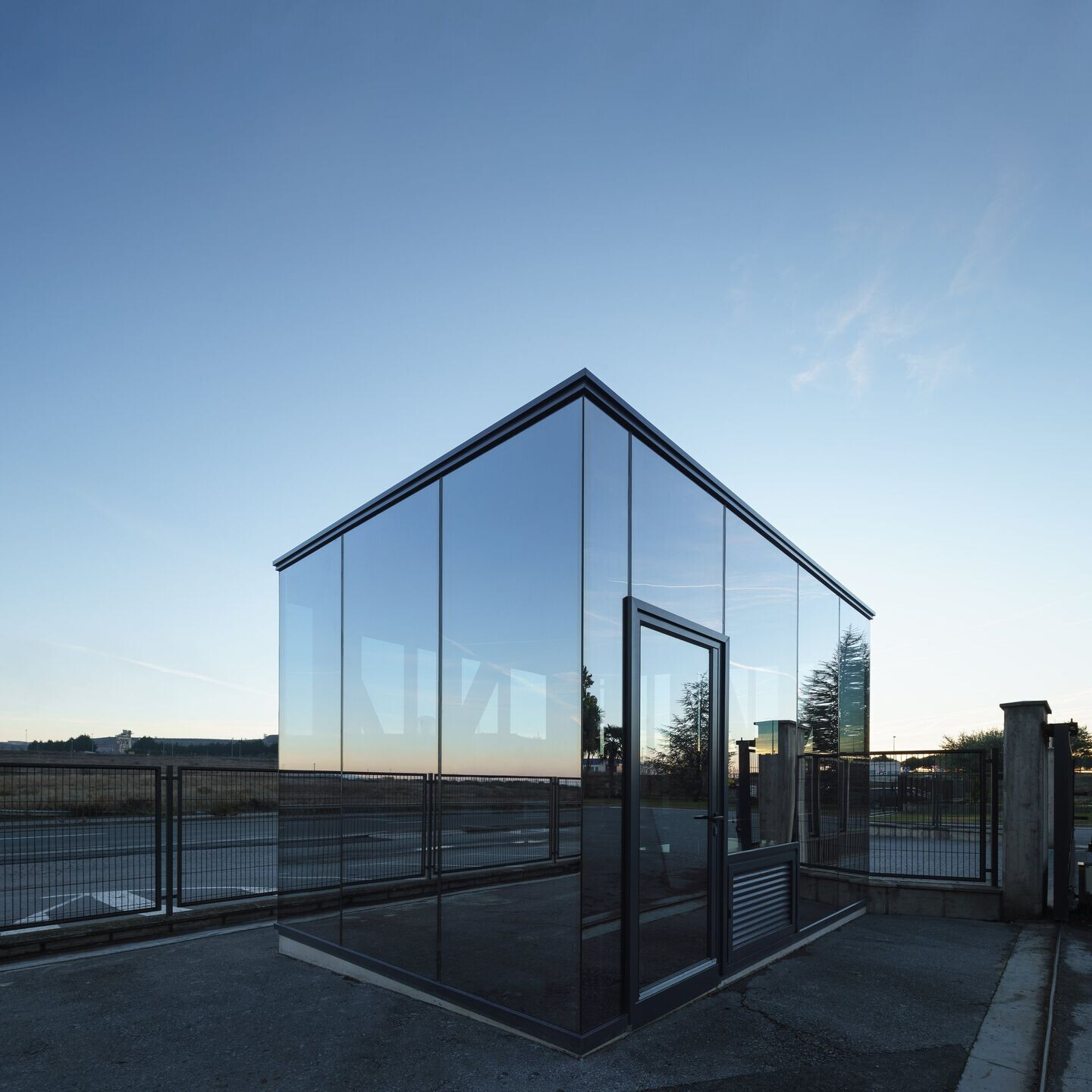 Factors like maximum functionality, the ability to attend to visitors, and monitor and maintain a pleasant interior work environment were sought out, while beauty was encountered with a project of straight lines and by using the smallest possible number of construction elements.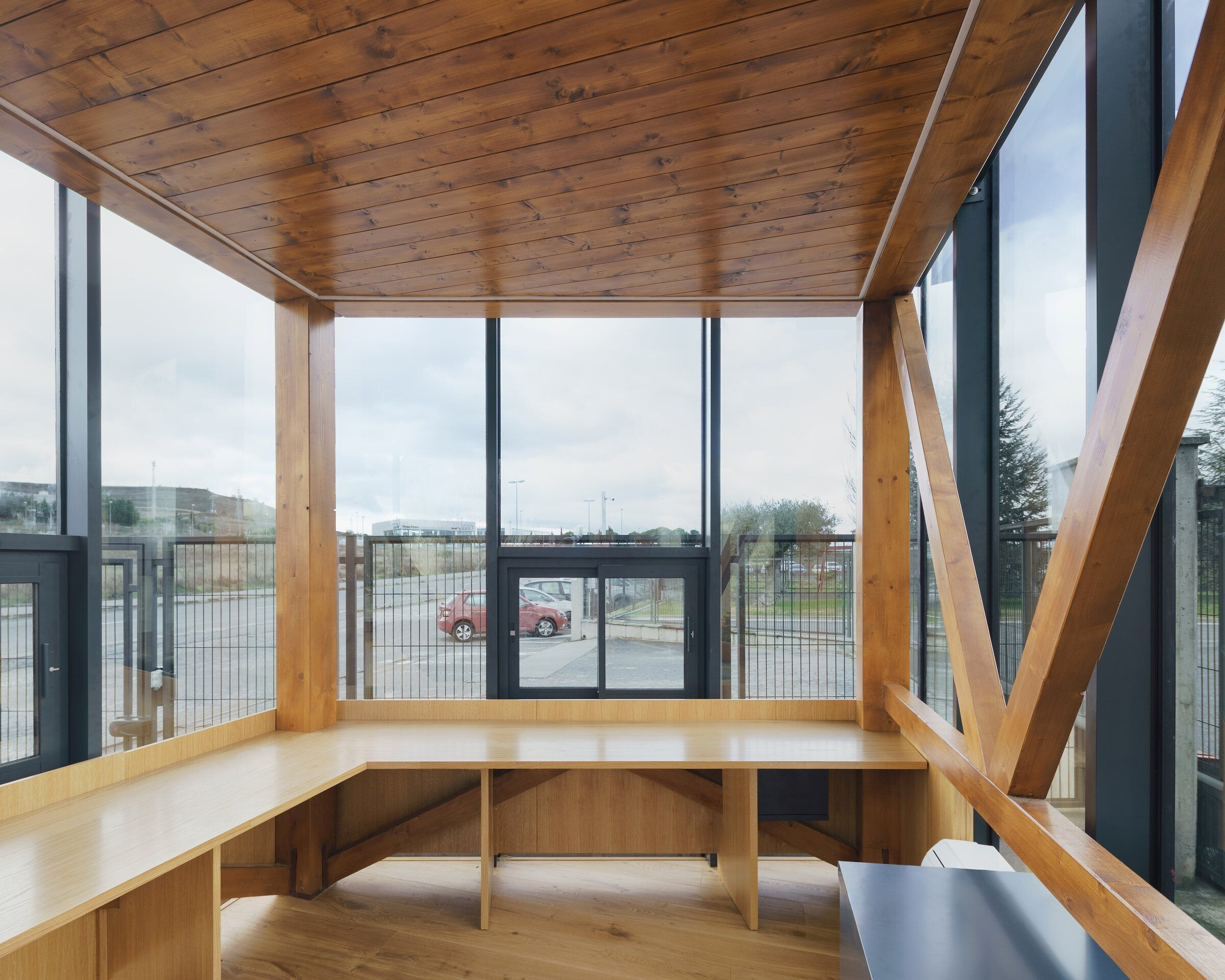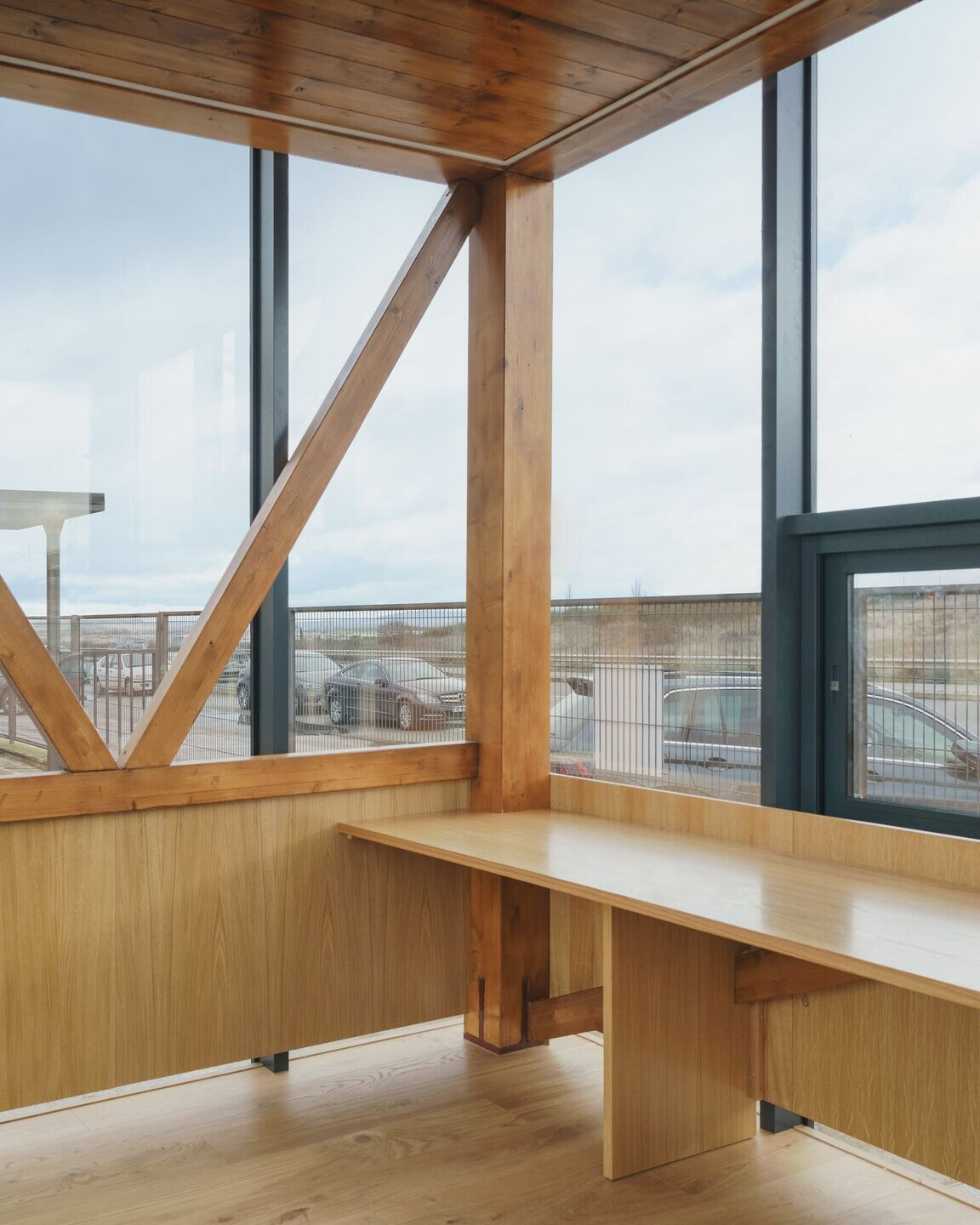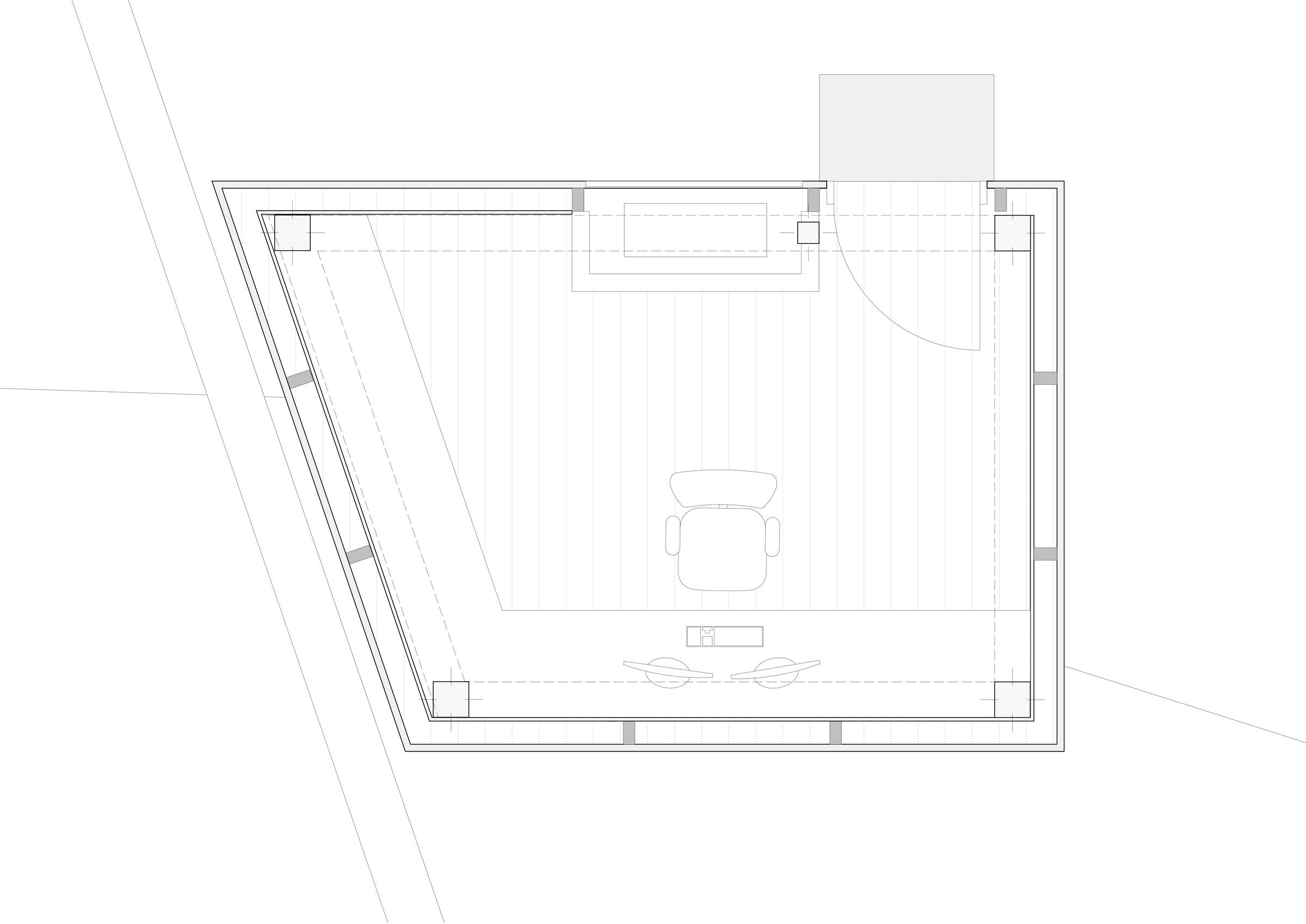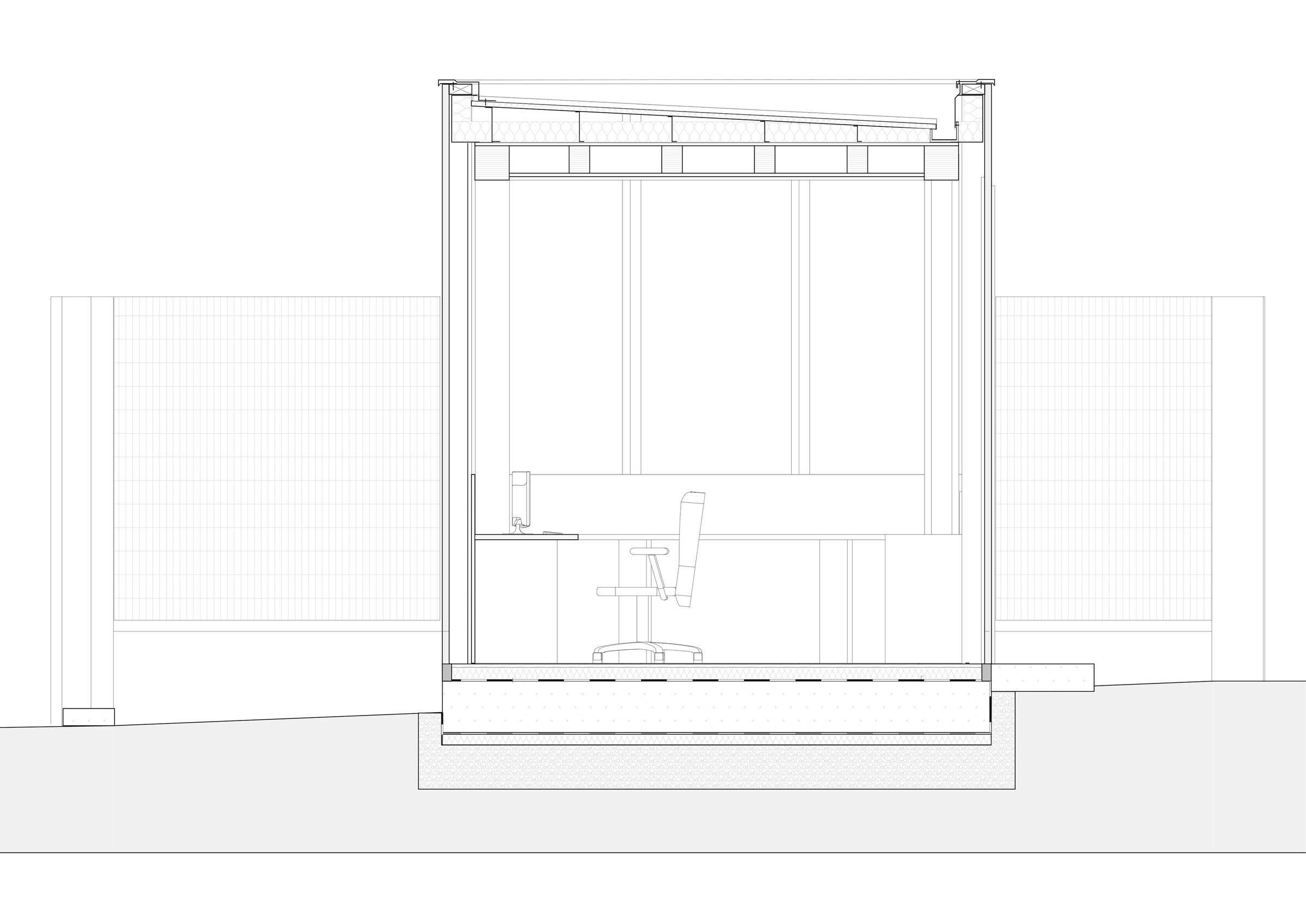 Material Used :
1. Technal: Facade Geode
2. CYAR: Sandwich panel roof