The result of this little (about 100 sqm) penthouse renovation, in Bergamo province, reflects a design process shared with the clients: a young couple, with a child, with design passion and capable of making delicate and effective choices. Although the interior spaces are limited, we designed a multi-function living area: it welcomes with elegance, it supports the paths and double external views, identifies a relax area, it manages the function of the kitchen and dining area, it hides the office corner. It demonstrates the potential and the positive effect of a functional, unique and fascinating space.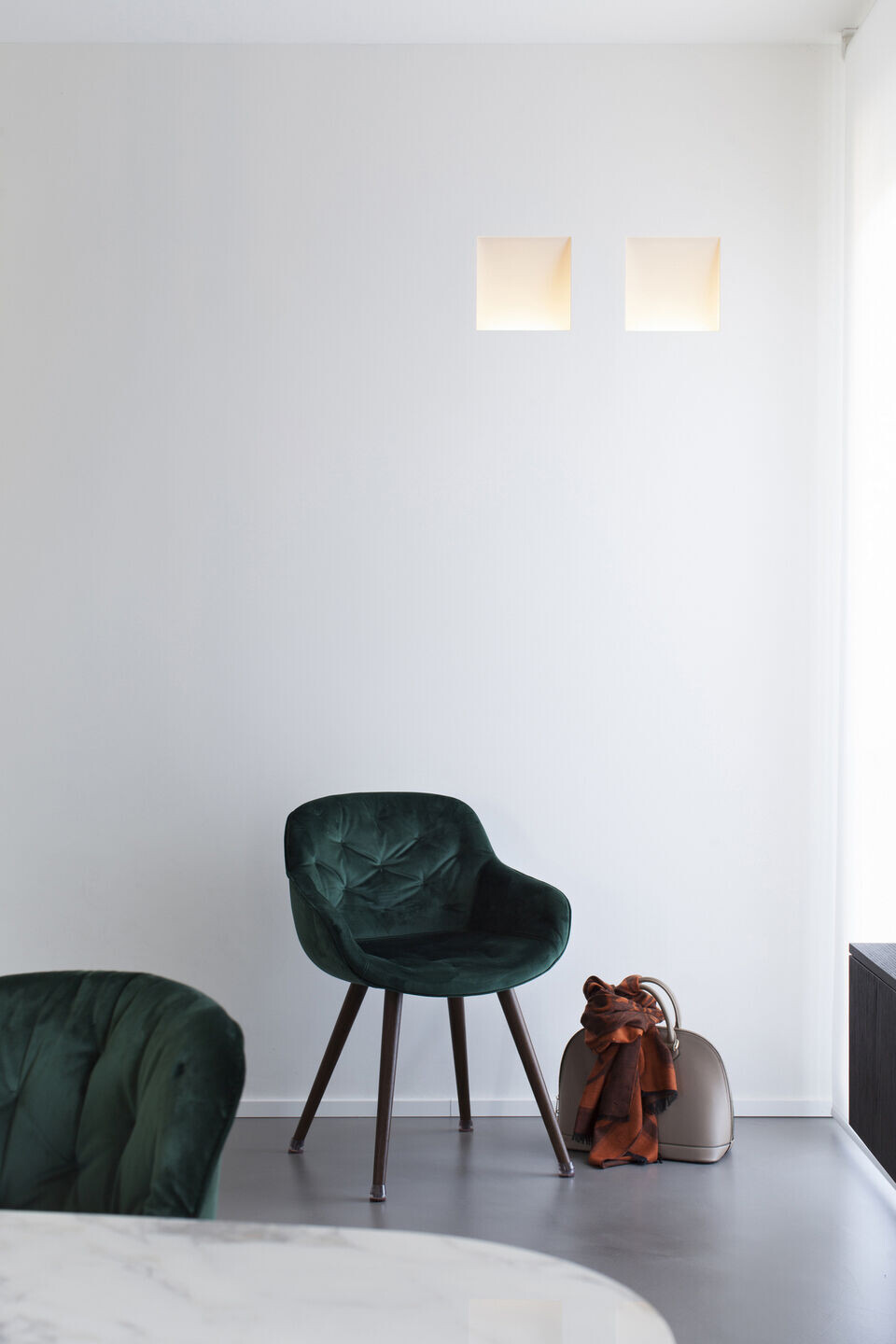 The floor of the house is a resin selected and applied to make everything fluid and continuous. The plants is a strength: Low thickness underfloor heating, mechanical ventilation, central vacuum system hidden in the false ceiling.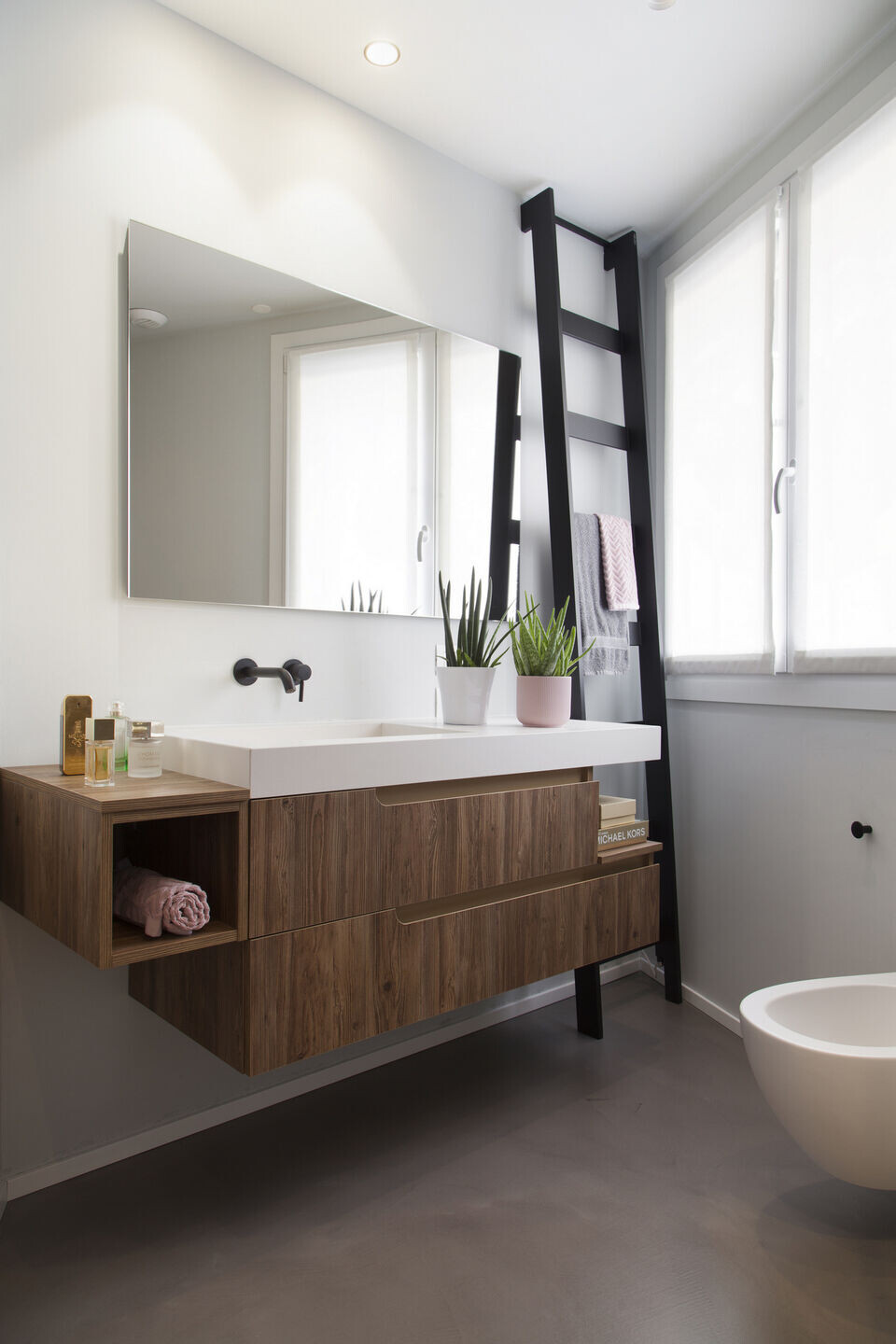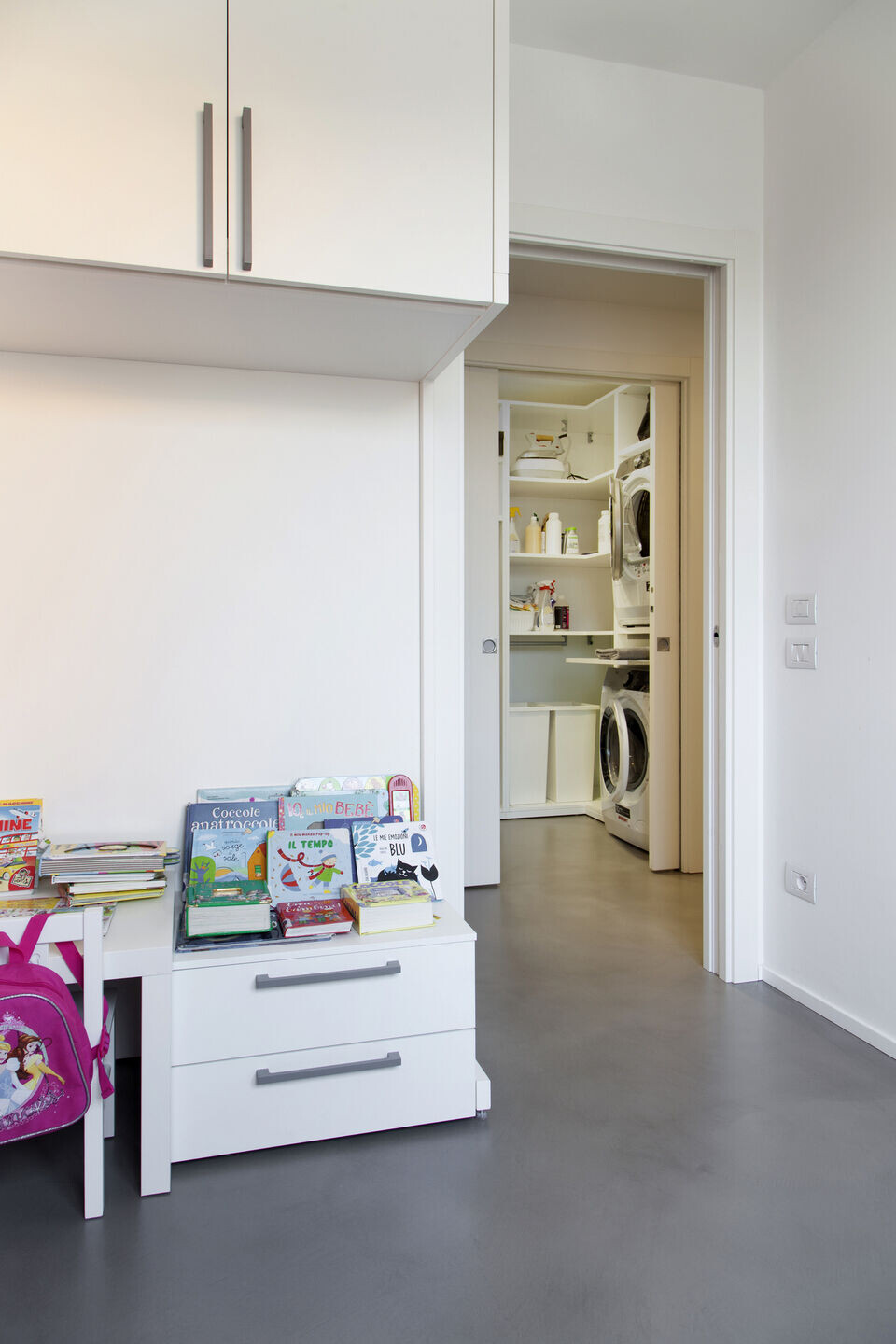 In the kitchen area, the focus point was the design of the open – close wall that connect and hide the studio space. Materials, colors, finishes work together to respond to tailor made interior for the family who live in the house.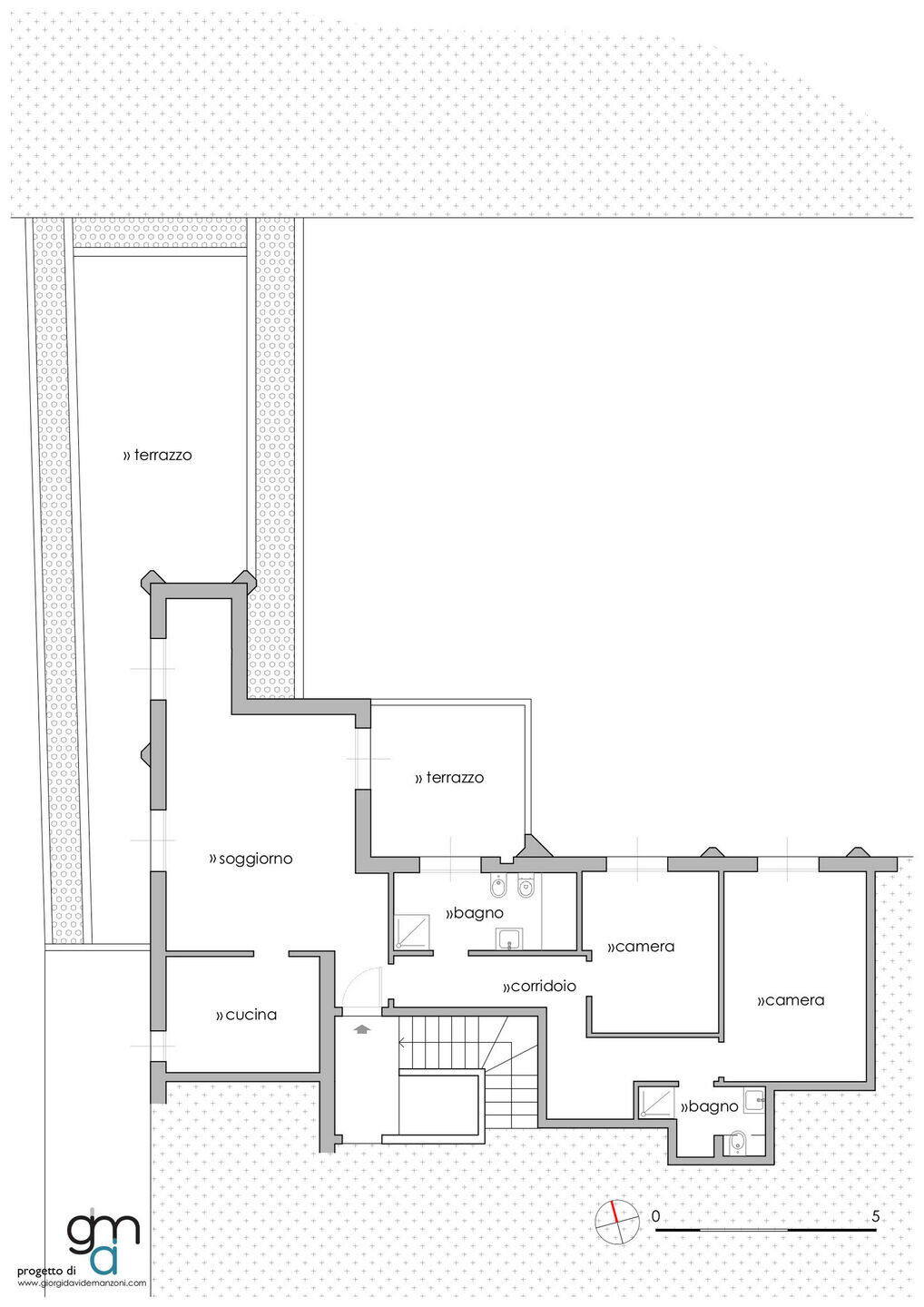 Material Used:
1. Flooring: Resin, Fap Resine + Gres, Marazzi Ceramiche
2. Doors: Laquered wood, Viemmeporte
3. Windows: Aluminium + Pvc, gaulhofer
4. Interior lighting: Aim, Flos + m.t.o, Vesoi
5. Interior furniture: novamobili (kitchen), calligaris (table and chairs), brem (radiator)