In order to make better use of the total floor space of the small apartment in the Kreuzberg district of parts of the corridor were connected with adjoining rooms.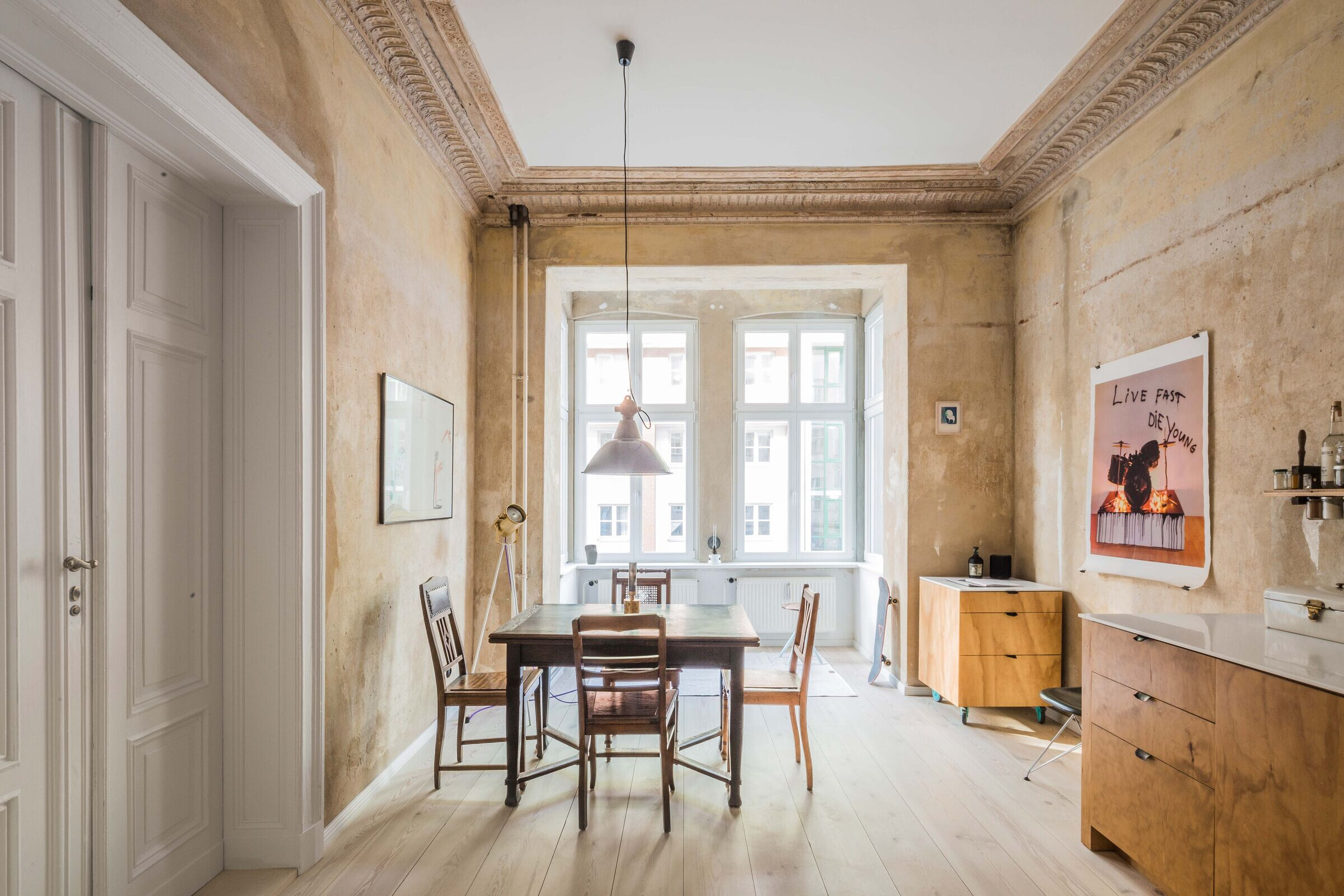 The goal was to create a generous, bright spatial structure for the shared apartment, in which almost sculptural-looking fixtures are juxtaposed with the rough, untreated substance of the old building. Central functions are now centered in the floor plan.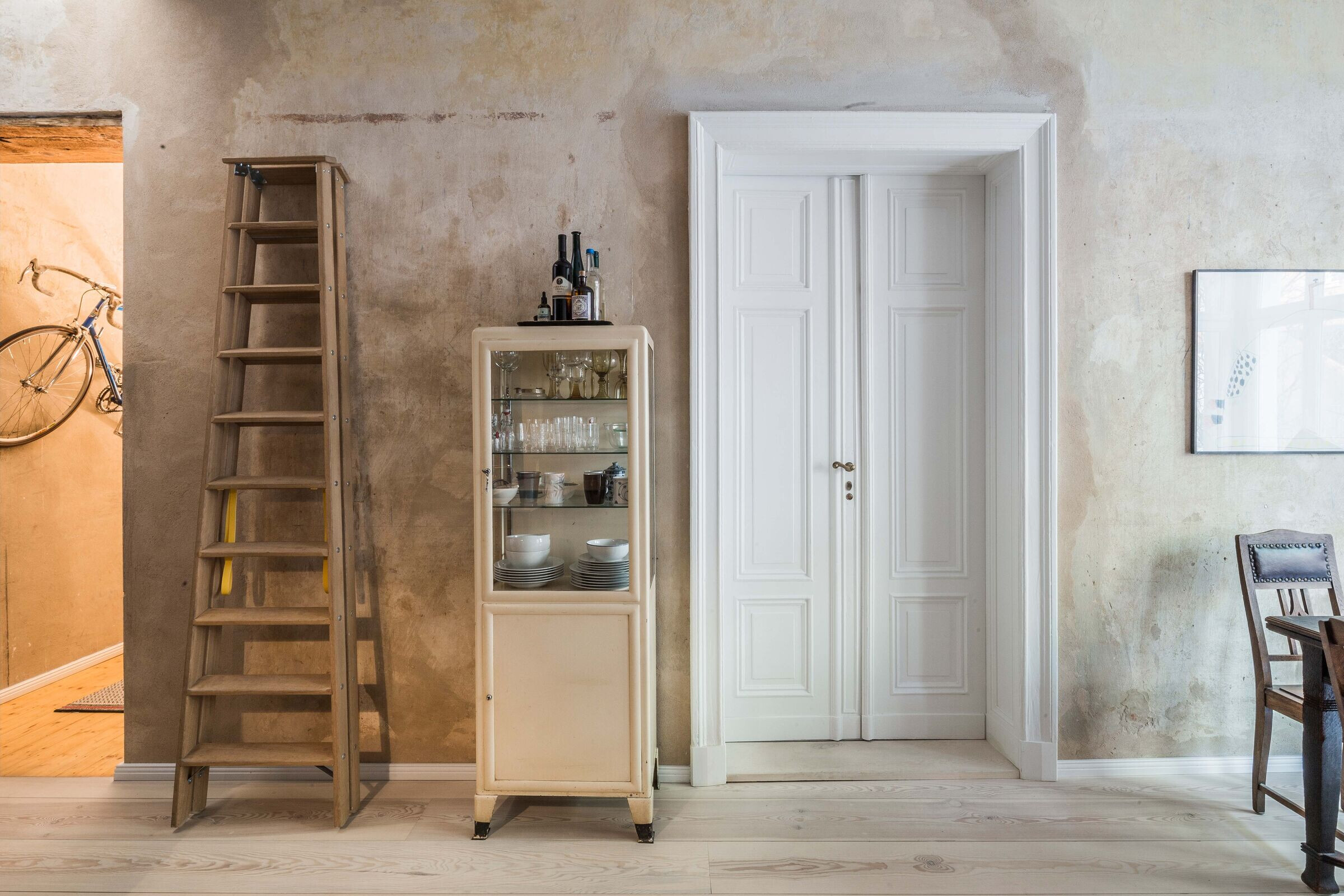 The eat-in kitchen, hub of dialogue and hospitality, is docked onto the floor-to-ceiling cube. It houses important functions such as the bathroom and "attic" without this being apparent at first glance.